Knowing how to retire in Cyprus could change your life forever.
Cyprus, a small island country situated in the Mediterranean, has been rapidly gaining popularity as an ideal retirement destination for expats from all over the world.
This blog aims to provide you with all the essential information you need to know before making the big move. Whether you're already considering retiring in Cyprus or just starting to explore the idea, this blog will be your ultimate guide.
If you are looking to invest as an expat or high-net-worth individual, which is what I specialize in, you can email me (advice@adamfayed.com) or WhatsApp (+44-7393-450-837).
Why should I consider retiring in Cyprus?
There are many compelling reasons to consider retiring in Cyprus.
Cyprus boasts a warm Mediterranean climate with mild winters and long, sunny summers. It is also home to stunning natural landscapes, including beaches, mountains, and forests.
The cost of living in Cyprus is generally lower than in many other European countries, making it an attractive option for retirees on a budget.
Despite its affordability, Cyprus offers a high standard of living, with excellent healthcare, education, and infrastructure.
Cyprus also has a rich cultural heritage, with influences from Greek, Turkish, and Middle Eastern cultures. This is reflected in its architecture, cuisine, and traditions.
English is widely spoken in Cyprus, making it an easy transition for English-speaking retirees.
It also has a range of policies designed to attract retirees, including tax incentives and residency permits.
What are the surprising perks you'll get when you retire in Cyprus?
Retiring in Cyprus offers many benefits, some of which might surprise you.
For one, Cyprus has a modern healthcare system that provides high-quality care to residents and visitors alike. The country has a range of public and private hospitals and clinics, many of which offer English-speaking staff and affordable prices.
Cyprus also has a large and growing expat community, which means that retirees can easily connect with other like-minded individuals. This community is especially active in popular retirement destinations like Paphos and Limassol.
The country has a rich culinary tradition that blends Greek, Turkish, and Middle Eastern flavors. From fresh seafood to hearty stews to delicate pastries, the country's cuisine is sure to please even the most discerning foodies.
Lastly, Cyprus is located at the crossroads of Europe, Asia, and Africa, which means that retirees can easily travel to other destinations for vacations or to visit family and friends. The country's two international airports offer direct flights to many major cities in Europe and the Middle East.
What are the requirements for retiring in Cyprus?
If you plan to stay in Cyprus for more than three months, you will need to obtain a residency permit. To do so, you will need to provide proof of income and a criminal record certificate from your home country.
You will need to demonstrate that you have sufficient financial means to support yourself while in Cyprus. This can include proof of pension income, savings, or other sources of income.
You also will need to have health insurance coverage that is valid in Cyprus.
If you are from an EU country, you can use your European Health Insurance Card (EHIC) to access the Cyprus healthcare system. If you are from a non-EU country, you will need to purchase private health insurance.
You must also have a clean criminal record to be eligible for residency in Cyprus.
It is worth noting that the requirements for retiring in Cyprus can vary depending on your country of origin and your individual circumstances.
What are the costs of living in Cyprus for retirees?
The cost of living in Cyprus for retirees can vary depending on a number of factors, including location, lifestyle, and personal preferences.
However, overall, Cyprus is considered to be an affordable destination for retirees, particularly when compared to other European countries.
Housing is one of the biggest expenses for retirees in Cyprus, but even this cost can be lower than in many other countries.
According to Numbeo, the average monthly rent for a one-bedroom apartment in the city center is around €550, while a three-bedroom apartment will cost around €1,200 per month.
Food and dining out in Cyprus is also relatively affordable.
A meal at an inexpensive restaurant will typically cost around €10-€15, while a three-course meal at a mid-range restaurant will cost around €30-€40 per person. Groceries are also affordable, with a loaf of bread costing around €1 and a liter of milk costing around €1.50.
Transportation costs in Cyprus are also reasonable, with a one-way ticket on public transportation costing around €1.50 and a monthly pass costing around €40.
However, retirees may prefer to own a car, which can be more expensive due to the high cost of gasoline and car insurance.
What are the top destinations for retirees in Cyprus?
Cyprus offers a variety of beautiful destinations for retirees to consider. Some of the top destinations include:
Paphos
Located on the southwest coast of Cyprus, Paphos is a popular destination for retirees due to its mild climate, beautiful beaches, and historical sites. It is also home to a large expat community, which makes it easy for retirees to make new friends.
Limassol
Limassol is a bustling city on the southern coast of Cyprus that offers retirees a mix of urban amenities and natural beauty. The city has a lively cultural scene, with museums, art galleries, and theaters, as well as a variety of shops and restaurants.
Larnaca
Larnaca is a coastal city on the east coast of Cyprus that offers retirees a relaxed lifestyle and easy access to the beach. The city has a charming old town area, as well as a modern marina and plenty of shopping and dining options.
Nicosia
Nicosia is the capital city of Cyprus and offers retirees a mix of historical sites, cultural attractions, and modern amenities. The city is home to a variety of museums, art galleries, and theaters, as well as plenty of shops and restaurants.
Ayia Napa
Ayia Napa is a coastal town on the southeast coast of Cyprus that is known for its beautiful beaches and lively nightlife. While it may not be as popular with retirees as some of the other destinations on this list, it is still worth considering for those who are looking for a more active retirement.
What is the retirement community like in Cyprus?
Cyprus has a thriving retirement community, with a growing number of retirees from all over the world choosing to make the island their home. The community is diverse and welcoming, with retirees from many different countries and backgrounds.
Retirees in Cyprus can easily connect with other expats and locals through a variety of social activities, clubs, and organizations.
These may include activities like golf, tennis, bridge, and other hobbies, as well as volunteer opportunities and cultural events.
Many retirees in Cyprus also choose to live in retirement communities or senior living facilities. These facilities offer a range of services and amenities to help retirees enjoy their retirement to the fullest.
They may include things like housekeeping, meals, transportation, and social activities, as well as access to medical care and other health services.
What is the tax situation like for retirees in Cyprus?
The tax situation for retirees in Cyprus is generally quite favorable.
Retirees who are residents of Cyprus are subject to income tax on their worldwide income. However, the country has a generous tax exemption for pensions and other retirement income, which can reduce or eliminate the amount of tax owed.
Property taxes in Cyprus are relatively low compared to many other European countries. Retirees who own property in Cyprus will typically pay an annual property tax based on the value of their home.
There is also no inheritance tax in Cyprus for assets passed down to direct family members, such as spouses, children, and grandchildren.
Capital gains tax in Cyprus is generally low, with a maximum rate of 20% for gains from the sale of immovable property.
Overall, Cyprus is a tax-friendly country for retirees, with many incentives and exemptions designed to encourage retirees to make the country their home.
How safe is Cyprus for retirees?
Cyprus is generally considered a safe country for retirees, with a relatively low crime rate compared to many other countries.
The country has a well-established police force and a robust legal system, which helps to maintain law and order and keep crime rates low.
However, as with any country, there are certain precautions that retirees should take to stay safe.
For one, retirees should be mindful of their surroundings, especially when traveling in unfamiliar areas. This may include avoiding poorly-lit streets or isolated areas, and being aware of any suspicious behavior or activity.
You should take steps to secure their homes, such as installing locks and alarms, and being cautious about letting strangers into their homes.
It is advisable to take care when carrying valuable items, such as cash or jewelry, and be wary of pickpockets or other thieves.
Lastly, retirees should stay informed about any potential safety risks or security threats in the areas where they live or travel.
How do I go about buying or renting a home in Cyprus as a retiree?
If you are looking to buy or rent a home in Cyprus as a retiree, there are several steps you can take to make the process as smooth as possible.
Before you start looking for a home, it's important to research the local real estate market in Cyprus. This will give you a better idea of the types of properties available, the average prices, and the most desirable neighborhoods.
A good real estate agent can help you navigate the local market and find the right property for your needs. Look for an agent who has experience working with international clients and who is familiar with the local laws and regulations.
Before you start looking at properties, it's important to have a clear idea of your budget. This will help you narrow down your options and avoid overspending.
Once you have identified properties that meet your criteria, it's time to view them in person. If you are not able to travel to Cyprus, your real estate agent can provide virtual tours and other resources to help you evaluate properties from afar.
If you find a property you like, you will need to negotiate the terms of the purchase or rental agreement. This may include things like the purchase price, the deposit, the payment schedule, and any additional fees or charges.
Once you have agreed on the terms of the purchase or rental agreement, you will need to finalize the paperwork. This will typically involve signing a contract and transferring funds.
What are some of the cultural differences I should be aware of when retiring in Cyprus?
As with any country, Cyprus has its own unique cultural differences that retirees should be aware of.
Family is highly valued in Cyprus, and it is not uncommon for families to live together or to have close relationships with extended family members.
In Cyprus, time is considered more flexible than in some other countries. It is not uncommon for people to be a few minutes late for appointments, and socializing may take priority over strict schedules.
Elders are also highly respected in Cyprus, and it is common for younger generations to care for their aging relatives.
Cyprus has a rich culinary tradition, with a focus on fresh, local ingredients. It is also common to enjoy a glass of wine or beer with meals, and socializing often revolves around food and drink.
Religion plays an important role in Cypriot culture, with the majority of the population belonging to the Greek Orthodox Church. However, there is also a significant Muslim minority in the country.
While English is widely spoken in Cyprus, the official languages of the country are Greek and Turkish. Learning some basic Greek or Turkish phrases can be helpful for communicating with locals and navigating daily life.
How can I make the most of my retirement in Cyprus?
Cyprus is a beautiful island country that offers many opportunities for retirees to enjoy their golden years.
Cyprus is home to stunning beaches, charming villages, and historical sites. Take the time to explore the island and discover all it has to offer. You can also join organized tours or travel with friends to make the most of your experiences.
Cyprus has two official languages, Greek and Turkish, and most locals also speak English. Learning the local language will help you connect with the culture and people more deeply and make it easier to navigate daily life.
Cyprus has a strong expat community, and joining local clubs and organizations is an excellent way to meet new people and make friends. You can join a hiking club, a book club, a cultural society, or a volunteer group to keep yourself active and engaged.
If you plan to spend a significant amount of time in Cyprus, you may want to consider purchasing a second home. Cyprus has many affordable properties available, and owning a home on the island will give you more flexibility and freedom to explore and enjoy your retirement.
Conclusion
Retiring in Cyprus can be an excellent option for those seeking a comfortable and relaxing lifestyle in a beautiful Mediterranean location. The island offers a warm and welcoming atmosphere, a rich history, and an abundance of natural beauty.
With a favorable tax system, affordable living costs, and a strong healthcare system, Cyprus is becoming an increasingly popular destination for retirees from around the world.
Pained by financial indecision? Want to invest with Adam?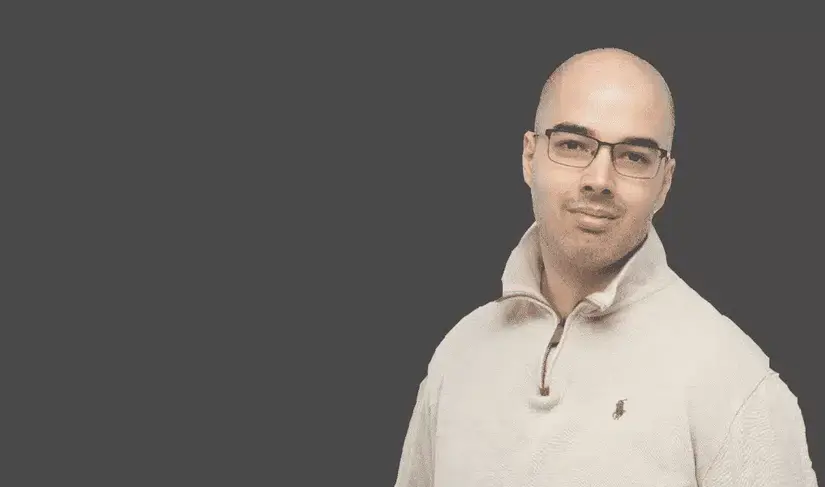 Adam is an internationally recognised author on financial matters, with over 666.9 million answer views on Quora.com, a widely sold book on Amazon, and a contributor on Forbes.