Searching for the best trading platforms? Check out this Interactive Brokers Singapore review to see your options.
With offices in Singapore, Hong Kong, and Tokyo, Interactive Brokers Singapore Pte Ltd offers investors in over 200 countries and territories access to a wide selection of financial markets. This includes the buying and selling of stocks, options, futures, currencies, bonds, funds, and more on 150 different exchanges across the world.
Traders and investors can benefit from the Singapore trading platform's wealth of information regarding IBKR's goods, services, markets, and technology, in addition to its function as a full-fledged trading floor. Interactive Brokers stands out as a desirable option for Singaporean traders and investors thanks to its extensive asset variety and low fee rates.
The Trader Workstation (TWS) is the go-to platform for trading, with everything from trade execution and order management to charting, watchlists, and portfolio tracking all accessible from inside the same interface. Trading tools, order management, charting, watchlists, and portfolio tools are all easily accessible and used with the TWS Mosaic's user-friendly interface.
There are more than a hundred distinct order types and algorithms available, and users may tailor their own watchlists to keep tabs on real-time market quotes and receive alerts based on a broad range of criteria. The trading process is made easier and more streamlined as a result of these cutting-edge additions, which reduce exposure to risk, boost efficiency, lower costs, protect personal information, and optimize strategic timing.
If you want to invest as an expat or high-net-worth individual, which is what i specialize in, you can email me (advice@adamfayed.com) or use WhatsApp (+44-7393-450-837).
Interactive Brokers Singapore Account and Investments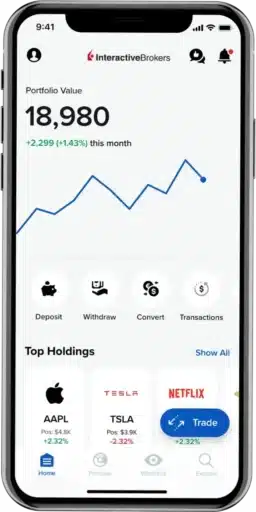 What types of investments can be made with Interactive Brokers Singapore?
Customers of Interactive Brokers Singapore have access to a wide range of worldwide investment choices, including stocks, options, futures, currencies, bonds, and funds, all accessible through a single Investment Account. Notable benefits for customers include low margin rates typical of the business, healthy spot forex conversion rates, and competitive pricing on various products.
A recent development allows Interactive Brokers Singapore to provide local equities directly to investors in the country, further improving its comprehensive offers. This includes having a single place to invest across an extensive range of asset types worldwide. Clients can trade assets denominated in 27 different currencies, and the platform provides access to more than 150 worldwide markets in 33 countries.
Distinguished by its transparent and cheap commissions, reasonable financing rates, commitment to best price execution support, and a stock yield enhancement program focused at cost minimization, Interactive Brokers Singapore stands out as a popular alternative for investors.
The consolidated nature of the platform allows for trading in 150 markets in 33 countries, with access to various investment instruments such as stocks, options, futures, currencies, bonds, and funds.
How to open an account with Interactive Brokers in Singapore
Steps to open an account at the Singapore online trading platform:
Visit the website of the Singapore broker to download or sign up online for an account.
Provide name, date of birth, address, phone number, country of citizenship, and US Social Security Number or ID number if applicable.
Disclose further trading experience, financial details, and investment goals on the application form.
Submissions may include a passport or national identity card, evidence of residential address (bank or brokerage statement, utility bill), and a signed and stamped letter from your bank on its official letterhead.
You can trade stocks, options, futures, currencies, bonds, and funds in over 150 global markets and 27 currencies after funding your account.
Bank wire transfer or credit/debit card are accepted payment methods.
Note that Interactive Brokers Singapore account opening process depends on individual circumstances and required documentation. To open an account smoothly, provide correct and updated information.
What documents are required to open an account with Interactive Brokers in Singapore?
To commence the account opening process with Interactive Brokers in Singapore, individuals are required to submit personal information and pertinent documents for identity and address verification. For an individual account, the necessary documents encompass:
Proof of Identity of the Account Holder (e.g., passport or national identity card)
Proof of Residential Address of the Account Holder (e.g., bank or brokerage statement, utility bill)
A signed and stamped letter from the customer's bank on the bank's letterhead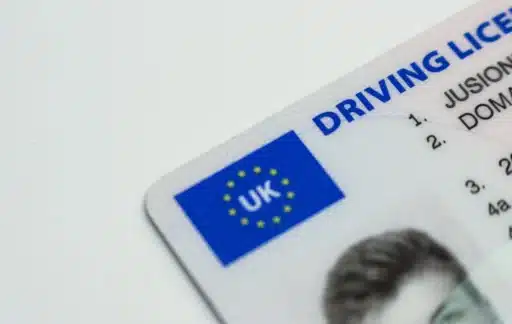 Bear in mind that these documents should be recent, dated within the last six months, unless otherwise specified.
Furthermore, for a corporate account, additional documentation is necessary. Customers must provide proof of the firm's existence and address, along with proof of trading authority for each individual authorized to trade on the account.
Eligibility
There are age requirements to open an account with Interactive Brokers in Singapore. Individuals need to be at least 21 years old to open a Margin Account, while those opening a Cash Account need to be at least 18 years old.
It is critical that potential account holders meet these age requirements prior to account opening.
How long does it take to open an account with Interactive Brokers Singapore?
The process of opening an account with the broker in Singapore is generally completed within 2 to 3 working days to obtain a live IBKR account. Filling out the application form typically takes around 30 minutes or more. Once the application is submitted along with all necessary documents, Interactive Brokers will start to work on approving the account.
Clients are typically informed by email once their IBKR Singapore account is approved, and this notification generally occurs about two working days after the completion of the application.
The account opening process is both quick and straightforward, conducted entirely online without the need to print any documents or send hard copies. Following the application process, there is a waiting period before the account application is approved, and clients cannot commence trading immediately.
Funding an Interactive Brokers account in Singapore can be accomplished through a bank wire transfer, which may take up to four business days, or by transferring securities already owned.
What's the minimum deposit for opening an account with Interactive Brokers Singapore?
The minimum deposit required to open a broker account with Interactive Brokers Singapore is USD 10,000 (or its non-USD equivalent). This deposit is applied against commissions during the initial 8 months.
Interactive Brokers Singapore provides various account structures, each with distinct minimum required deposits and commission specifications. For instance, a cash account has no minimum deposit requirement (USD 0). However, clients aiming to engage in trading need to deposit at least USD 100, and for those interested in trading on margin (leveraging), a minimum deposit of USD 2,000 is required.
It's essential to be aware that minimum deposit and commission requirements can differ based on the chosen account structure and type, prompting clients to refer to the Interactive Brokers Singapore website or contact customer support for the most up-to-date information.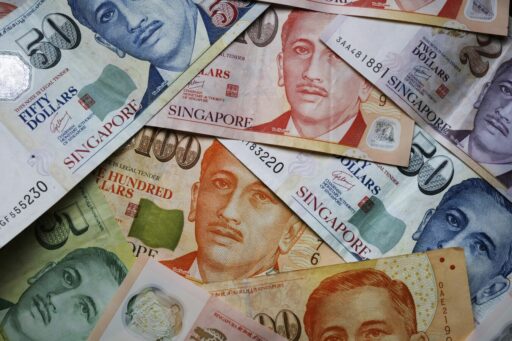 What are Interactive Brokers Singapore fees for trading?
Traders in Singapore can choose from different charge schedules offered by Interactive Brokers, including lower regulatory fees and lower exchange fees. The standard commission structure for trading Singaporean equities consists of a minimum fee per trade plus a percentage of the trade value.
SGX stock trades, for example, incur a minimum charge of SGD 2.50 (or 0.08% of the transaction value, whichever is greater), although higher-value trades incur a much smaller cost (SGD 0.15 or 0.005% of the trade value, whichever is greater). In particular, commissions on trades involving stocks and ETFs listed on US exchanges are waived entirely.
Fees for exchange and regulatory services are assessed in addition to the commission charged by Interactive Brokers Singapore and vary by product category and currency traded. The exchange transaction charge is roughly 0.034775% of the trade value, whereas the exchange access fee is approximately 0.008025% of the deal value.
There are minimum deposits and annual fees that must be met in order to maintain an account with Interactive Brokers Singapore. Broker accounts are required to make an initial deposit of USD 10,000 (or the non-USD equivalent), which will be used to commissions over the course of the first 8 months.
In particular, customers who engage in trading occasionally or who keep long-term investments will appreciate that there is no inactivity fee for accounts that are not used for trading.
Are there any restrictions on trading with Interactive Brokers Singapore?
In order to ensure that the platform continues to meet regulatory requirements, market guidelines, and risk management guidelines, Interactive Brokers in Singapore has implemented trading limits. Clients may be subject to the following restrictions:
Some clients may be restricted from dealing in certain types of financial instruments. This restriction involves numerous stocks, commodities, or other financial goods, and it extends to submitting orders to open or raise the size of a position.
The sorts of trades and orders that can be placed using Interactive Brokers Singapore are not unlimited. Trade type, order complexity, and other factors may all play a role in imposing such limits.
Restrictions on the size or value of orders that a customer can take on risk are possible. In order to control losses and promote ethical trading, these caps have been set.
To ensure a safe and lawful trading environment, Interactive Brokers SGX has instituted these limitations. The platform is enforcing these rules in an effort to protect its users, maintain the market's honesty, and forestall any behavior that could put users at unnecessary risk.
Clients should be aware of these limits and should read the terms and conditions of the platform regularly to learn more.
What are the benefits of using Interactive Brokers for investing in Singapore?
Interactive Brokers provides investors in Singapore with a number of benefits that contribute to the country's thriving investment environment.
Interactive Brokers' single platform makes it possible to trade assets in 27 different currencies on more than 135 different exchanges in 33 different countries.
Renowned for its straightforward and competitive pricing structure, the investment broker offers low fees and financing rates. Best price execution and a stock yield improvement program are two components of the platform that help keep expenses low.
Clients can take advantage of Interactive Brokers Singapore's competitive pricing on a wide array of financial products, including cheap margin rates and powerful spot FX conversions.
Interactive Brokers' recent expansion into Singapore has allowed the company to provide Singaporean residents with direct access to its stock market. There is a varied range of financial instruments available for trading on the platform, including stocks, options, futures, currencies, bonds, and funds from around the world.
Interactive Brokers Singapore now offers a new asset management service called Interactive Advisors, which combines elements of mutual funds and robo-advisors. Investors who like their money to be handled by experts would appreciate this service.
As the country's central bank and financial regulator, the Monetary Authority of Singapore (MAS) keeps close eye on Interactive Brokers Singapore Pte Ltd. Securities, futures, and derivatives trading are among the many financial services activities MAS is in charge of regulating in the nation.
By maintaining its MAS license, Interactive Brokers Singapore certifies that it complies with all applicable regulations and is authorized to provide financial services to clients in Singapore.
Opening an account with Interactive Brokers Singapore is quick and painless. Users may access the platform's many helpful features—including trading, order management, charts, watchlists, and portfolio tools—from a single interface.
What are the risks of the online broker?
Similar to any investment platform, the Singapore brokerage entails specific risks that investors should be cognizant of. Noteworthy downsides associated with Interactive Brokers in Singapore encompass:
Investments are subject to value fluctuations based on market conditions, potentially resulting in financial losses for investors.
Engaging in margin trading, which involves leveraging, can intensify both gains and losses. If the market moves unfavorably, investors may incur significant losses.
As a broker-dealer, Interactive Brokers Singapore acts as an intermediary between buyers and sellers. There exists a risk that the counterparty may fail to meet its obligations, leading to losses for investors.
Despite being regulated by top-tier global authorities, including the UK's FCA and the US SEC, Interactive Brokers Singapore remains susceptible to regulatory changes that could impact its operations or the value of investments.
Interactive Brokers Singapore faces exposure to cybersecurity threats, such as hacking or data breaches. Such incidents could result in the compromise of client data or funds.
It is imperative for investors to comprehend the risks associated with Interactive Brokers Singapore thoroughly. Prior to investing, individuals should carefully evaluate their investment objectives, risk tolerance, and financial position.
Additionally, investors are encouraged to review specific risks and disclosures outlined on the Interactive Brokers SGX website or reach out to customer support for detailed and current information regarding the risks associated with trading on the investment platform Singapore.
How does interactive brokers manage risk for its clients in Singapore?
Clients may feel confident knowing that their money is being protected thanks to the rigorous risk management methods put in place by Interactive Brokers Singapore. The corporation employs certain precautions as part of its prudent risk management policies.
The cash of Interactive Brokers Singapore's clients is invested prudently in very short-term government securities with maturity periods of only a few months. This method is implemented to safeguard the security of clients' funds.
Interactive Brokers Singapore is able to give the highest rates on deposits and the lowest rates on margin loans because of the company's conservative risk management methods. This is accomplished by always converging on the current short-term benchmark rate.
To help users better understand and control their trading risk at all times of the day, the platform incorporates sophisticated real-time monitoring technology. Clients can quickly react to market changes with this function.
Any qualified Interactive Brokers Singapore client may elect to participate in the Securities Lending Program. Under this service, clients can lend certain fully paid and excess margin securities to Interactive Brokers, which can then lend them to other clients or market participants. The organization makes sure that its customers know all there is to know about the benefits and drawbacks of the fully compensated securities lending program.
Interactive Brokers Singapore's commitment to these risk management techniques is part of the firm's larger mission to inspire trust and security among its clientele and strengthen their ability to make profitable financial investments.
After knowing what it offers, plus the pros and cons of using the broker, it's still up to you to decide whether IBKR Singapore is the best brokerage in Singapore and if it's the right one for your needs.
Pained by financial indecision? Want to invest with Adam?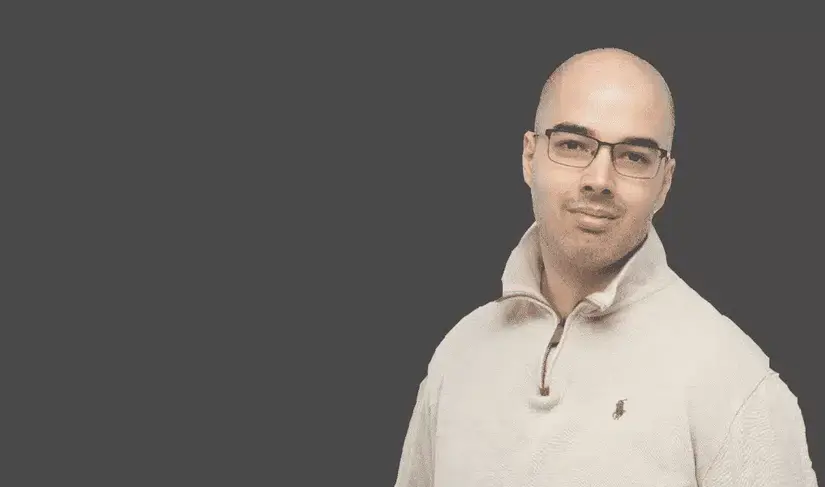 Adam is an internationally recognised author on financial matters, with over 694.5 million answer views on Quora.com, a widely sold book on Amazon, and a contributor on Forbes.