Is Jordan safe for expats? Let's discuss salient points including safety, cost of living, expat jobs, health insurance, and entry requirements for moving to Jordan.
Living in Jordan offers a tapestry of experiences, from its ancient archaeological wonders to the warmth of its people.
If you want to invest as an expat or high-net-worth individual, you can email me (advice@adamfayed.com) or use these contact options.
What is Jordan like?
Jordan, situated in the heart of the Middle East, shares its borders with Saudi Arabia, Iraq, Syria, and the Palestinian West Bank and Israel. The government is a constitutional monarchy in which the king holds considerable legislative and executive power. Manufacturing and services drive the economy, with tourism playing a particularly important role.
Throughout the Middle East, Jordan has earned praise for its vitality, moderation, and role as a peacemaker.
Jordanians are known for their warm hospitality, social conservatism, delicious regional cuisine, and rich cultural legacy. They are known for their friendliness and openness toward tourists, so visitors can expect an inviting and engaging atmosphere. Women in particular should research local dress standards and manners before leaving the country.
Life in Jordan's cities, especially in Amman, may move quickly. These city cores have a more modern, vibrant vibe, full of hustle and bustle.
Is Jordan a good place to live?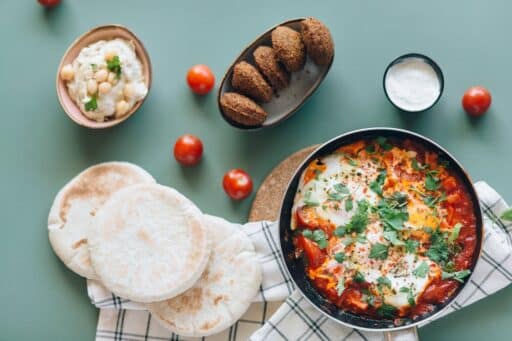 Cost of living in Jordan
Although it varies from city to city and from kind of housing to type of housing, the cost of living in Jordan is generally lower than in many other Middle Eastern countries.
The average monthly cost of living for a single individual in Jordan is around US$699 (without including rent), and around US$1,022 (with rent and utilities included). The major cost is usually the monthly rent paid, with the exact amount varying by living situation.
Those who shop seasonally for local vegetables can save money at the grocery store. The cost of eating out and going to the movies in Jordan is surprisingly low.
It's important for expats to think carefully about job offers before accepting them because incomes in their host country might not cover basic living expenses.
Currently, the government of Jordan has mandated a minimum wage of 260 Jordanian dinars or US$366.5 for 2023 to 2024. All employees in Jordan, including temporary foreign workers, are required to pay at least this minimum salary.
Jordan safety
Despite Jordan's reputation as a relatively risk-free destination, expats should take precautions and keep an eye out for terrorist activity. Terrorists may target popular tourist destinations, public transportation terminals, outdoor markets, enclosed shopping malls, and even municipal buildings.
Foreigners are severely discouraged from visiting the border regions adjacent to Syria and Iraq due to the high level of danger they pose. Refugee camps in Jordan are not safe destinations for non-essential travel.
Minor crimes are extremely rare occurrences in the country. There is a relatively high rate of accidents due to the variations in road conditions and safety standards across Jordan.
Living in Jordan as a woman is not risky and solo female travelers do not need to take special measures of protection. Women should be aware of their surroundings and report any instances of harassment or violence immediately, despite the rarity of such incidents. To avoid unwanted attention in this conservative culture, ladies should dress conservatively.
Is Jordan gay friendly?
Jordan is one of the more LGBTQ-friendly Arab countries, although members of the community still need to be careful and secretive about their identities. It's possible that Amman and the rest of Jordan still lack a very vocal homosexual community. Moving to Jordan as a member of the LGBTQ community is possible, but be aware that homophobia persists and use caution while engaging in public displays of affection or expressing sexual orientation.
Before traveling to or settling in Jordan, it's smart to learn as much as possible about the local LGBTQ atmosphere.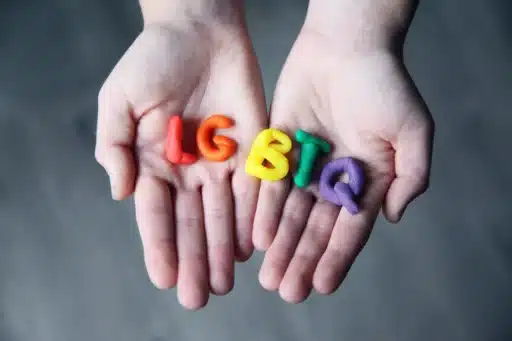 Expat Banking in Jordan
The Central Bank of Jordan regulates Jordan's well-developed financial system, which includes local banks. The Amman-based Arab Bank is the largest.
However, several expats have complained about the Jordanian banking system, claiming poor customer service and long lines. No major UK or US banks operate in the country.
However, multinational banks like the Arab Bank serve expats in Jordan. Most foreigners must be a Jordanian resident or have a confirmed address in the country to create a bank account.
What is the climate in Jordan?
Due in large part to its greater altitude, Jordan enjoys a subtropical dry climate with hot and sunny summers and comparatively cold winters. From a Mediterranean climate in the west to a desert environment in the east and south, the weather in this country is incredibly diverse. In general, Jordan is a dry country.
The rainy season typically begins at the end of November and lasts until the beginning of March, and it receives roughly 75% of its annual precipitation during this time. Strong, scorching winds from the Egyptian Desert can occasionally blow dust and sand into Jordan, creating hazardous weather conditions. These occurrences are more common during the spring and autumn seasons.
What is the official language of Jordan?
Nearly everyone in Jordan, including minorities, speaks Arabic. It is the main language in Jordan for written documents and media, and there are three main dialects.
As a mandatory subject in secondary schools, English has helped spread throughout metropolitan areas. French is a minority language in Jordan, but it is spoken by a sizeable population, especially business and cultural elites with a focus on France.
Expat Jobs in Jordan
Most foreigners in Jordan's workforce are employed by multinational corporations in the engineering, information technology, communications, transportation, and investment fields. Employment opportunities in Western Asia are competitive, and foreign nationals with engineering degrees are in particularly high demand.
Many foreigners find work before they even move to Jordan, so employers need to make sure their offers are competitive.
The people of Jordan are widely regarded as some of the friendliest and most hospitable in the world. The high unemployment rate in the country, however, means that some natives may feel resentful against their immigrant counterparts.
Weekdays are Sunday through Thursday while weekends are Friday and Saturday. The legal minimum for working in Jordan is eight hours.
Jordan international schools
Jordan has many foreign schools, mostly in Amman. These schools provide American, British, and foreign curricula. The country's top international schools are The International Academy-Amman, King's Academy, and International Community School.
Jordanian international schools have qualified teachers, well-equipped campuses, and strong co-curricular programming. The nation has one of the best education systems in the Arab world, but the language barrier deters expat parents from enrolling their children in local public schools. Language barriers are important when deciding between foreign and public schools.
On a different note, local public schools can benefit expat children staying in Jordan for a long time. Learning Arabic and growing up with local friends might improve cultural integration and education.
Best places to live in Jordan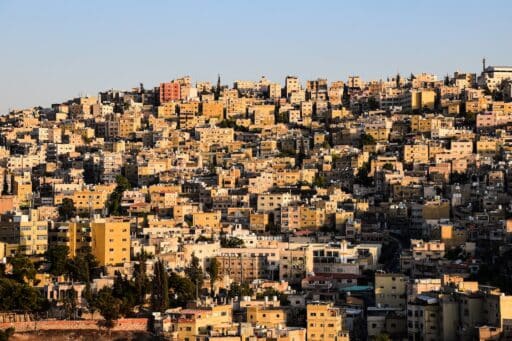 The capital city of Jordan, Amman, is an exciting fusion of ancient and contemporary life. The city's many districts offer something for everyone, from the trendy and expensive Abdoun to the artsy and historic Jabal Amman. The cost of living in Amman is modest in comparison to other major cities, and the city is generally safe.
Aqaba, a city on Jordan's southern coast, is well-known for its stunning beaches and vibrant coral reefs. It has a mellow vibe that attracts vacationers and long-term residents alike. There are many five-star hotels, restaurants, and cafes in Aqaba.
The ancient mosaics of Madaba have made this small village south of Amman famous. It has the same easygoing vibe that draws in visitors and long-term residents. Numerous restaurants, bistros, boutiques, and farmers' markets may be found all across town.
A medieval village to the northwest of Amman, Salt is characterized by its ancient buildings and winding lanes. It has the same easygoing vibe that makes other places in the area so popular with tourists and residents. You may dine, shop, and grocery shop at Salt.
The city of Irbid, in northern Jordan, is well-known for its many excellent educational facilities. In addition to, the city also features more traditional districts. There are many restaurants, cafes, stores, and markets to explore in Irbid.
Located in northern Jordan, the town of Ajloun is well-known for the Ajloun Forest Reserve and its verdant hills. Those who value tranquility will find this location to be picture-perfect.
Pros and cons of living in Jordan
Advantages:
Rich Heritage and Culture. Jordan boasts numerous historical and archaeological treasures like Petra, Jerash, and the Dead Sea, offering a chance to immerse yourself in ancient history and culture.
Warm Welcome. Jordanians are renowned for their hospitality, extending a friendly and helpful reception to newcomers.
Safety First. Jordan is considered one of the safer Middle Eastern countries, marked by low crime rates and political stability.
Scenic Beauty. The nation offers a diverse landscape, from deserts to mountains to the serene shores of the Dead Sea. Explorers can revel in the natural wonders of places like Wadi Rum and the Dana Biosphere Reserve.
Flavorful Fare. Jordanian cuisine is a culinary delight, featuring dishes like mansaf, falafel, and shawarma, a treat for many expats.
Affordability. The cost of living in Jordan is notably lower than many Western nations, making it an attractive destination for expatriates.
Language Diversity. While Arabic is the official language, English is widely spoken among Jordanians, easing daily communication for expats.
Drawbacks:
Economic Hurdles. Jordan faces economic challenges, including high youth unemployment and inflation, making well-paying employment harder to secure.
Unforgiving Climate: Jordan experiences extreme climates, with scorching summers and frigid winters. Summer outdoor activities can be uncomfortable.
Limited Public Transport: Jordan's public transportation system is less developed than in some other countries, potentially necessitating car ownership for convenience.
Traffic Woes: Urban areas like Amman grapple with traffic congestion, leading to lengthy commutes.
Bureaucratic Maze: Navigating government offices and bureaucracy can be time-consuming and vexing for expats.
Water Scarcity: Jordan faces water scarcity issues, occasionally leading to shortages. Residents must be mindful of water usage.
Regional Instability: While Jordan maintains relative stability, it's surrounded by neighboring countries with ongoing political conflicts, which can have regional implications.
Ultimately, your decision to reside in Jordan hinges on your unique preferences, circumstances, and priorities. The country offers a rich tapestry of history and culture but also presents its own set of challenges to consider when contemplating a move.
How to move to Jordan: Visa, Residency and Citizenship
To obtain permanent residency in Jordan, an individual must invest at least 200,000 Jordanian dinars in real estate. The property must be held for 10 years.
Meanwhile, the Citizenship by Investment Program in Jordan allows non-Jordanian residents to legally reside in the country in exchange for a financial investment. This program has a low entry price of USD 750,000 and a quick turnaround time of 3 months.
Ten years of legal residency in the country are required to apply for a five-year residence permit. Those in Jordan for employment reasons are usually not exempt from this rule, while Jordanian men's wives are.
Having two citizenships at once is possible in Jordan because of the country's policy of dual nationality.
For anyone considering a move to Jordan or a citizenship application, these choices give a range of investment amounts and residency periods to meet individual needs and goals.
Pained by financial indecision? Want to invest with Adam?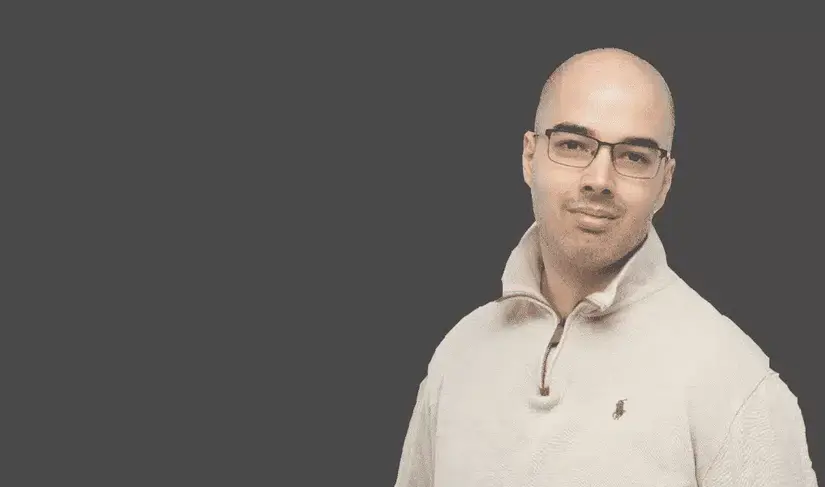 Adam is an internationally recognised author on financial matters, with over 694.5 million answer views on Quora.com, a widely sold book on Amazon, and a contributor on Forbes.