I regularly have podcasts and produce videos which look at news stories from around the world, where I analyse them and look at the wider picture.
On today's video I speak about two news articles which caught my eye:
The evolving Reddit and Gamestop story
Jeff Bezos and Amazon
If you want me to invest, don't hesitate to contact me, email (advice@adamfayed.com) or use the WhatsApp function below.
I have copied the articles below with links to give credit to the original authors.
New York (CNN Business)No matter what happens next to shares of GameStop and AMC or the price of silver, average Joes and Janes are now an undeniable force to be reckoned with on Wall Street.
The short squeeze last week that propelled GameStop (GME) and other momentum investmentspopular with the Reddit crowd now appears to be on hold. GameStop plunged more than 50% Tuesday while AMC (AMC), silver prices and silver mining companies also fell sharply.
That's partly due to trading restrictions from Robinhood and other brokers on how many shares of volatile stocks like GameStop, AMC (AMC), Express (EXPR) and Nokia (NOK) that retail investors can purchase in a single stock at a time.But heavily shorted stocks could wind up rallying again.
In fact, on Tuesday Mark Cuban urged members of Reddit's WallStreetBets community to stay the course with stocks like GameStop."I have no doubt that there are funds and big players that have shorted this stock again thinking they are smarter than everyone on WSB," the Dallas Mavericks owner and Shark Tank investor said on a Reddit AMA.
"I know you are going to hate to hear this, but the lower it goes, the more powerful WSB can be stepping up to buy the stock again."
After all, retail investors have proven that they can push hedge funds around — and they are likely to start focusing on other stocks and commodities that they think can (and should) move higher.
"Social investing is not going away," said Kerim Derhalli, CEO and founder of Invstr, a trading app. "This is a powerful commercial trend and we are just at the beginning of it. People have more information and power."
Younger investors have taken control of the market
Derhalli pointed out that as younger investors increasingly start buying and selling stocks, the market will need to adapt. He said the rise of other popular stocks, such as Tesla (TSLA) and Beyond Mea (BYND)t are due partly to Millennials and Gen Zers investing in brands that they know and like. "Younger retail investors are in touch with changes taking place. They understand consumer trends because they are the ones making and creating them," Derhalli said.
"There are some Millennials making a lot of money and there are hedge funds pissed off that retail investors have joined the game and are beating them at it."Yet a number of Wall Street veterans are concerned that this won't end well for smaller investors. They point to the dot-com/tech stock collapse in 2000 as a sign of what can happen when retail investors get too excited and lose focus of fundamentals such as sales and earnings — not to mention valuations.
Back then, the trading frenzy was built on message boards like Raging Bull and Yahoo Finance as opposed to Reddit and Twitter. "This is troubling and disconcerting.
It could be like March 2000 all over again," said Richard Smith, CEO of The Foundation for the Study of Cycles, a research firm."What this has done more than anything is expose how gamified the stock market environment is, and it will hopefully have people ask questions about whether or not this is how we want markets to work,"
Smith added.If average investors wind up getting burned by stocks like GameStop, that could lead to less confidence in Wall Street and the wider market. Some lesser experienced investors may just give up on owning stocks altogether — as many individuals did after the 2000 crash and again when Lehman Brothers imploded in 2008. "The market is going to be destabilized.
Too many people will lose money. Fewer people will participate in the stock market — not more," said Sergey Savastiouk, founder and CEO of Tickeron, an artificial intelligence platform for traders and investors."What's going on with GameStop and AMC is like driving without a license," he added.
This time might actually be a little bit different after all
But there are some major differences between now and two decades ago — not to mention the Great Financial Crisis of 2008-2009, a time when social media and free online trading weren't as ubiquitous as they are now. Average investors can now trade more efficiently and in a cost-effective manner thanks to no-fee brokerage firms such as Robinhood — a move that essentially forced all the other major brokerages to drop commissions.
The rise of fractional trading (i.e. owning a set dollar amount of a high-priced stock like Amazon or Alphabet) and the popularity of index ETFs also makes it easier for investors to buy small pieces of many stocks.And Reddit's megaphone is significantly louder and more influential than the old chat boards of the late 1990s."This trend will not end anytime soon.
There are some investors who play in the individual stock arena just the one time. But there is a fear of missing out," said Gust Kepler, founder and CEO of BlackBoxStocks, a trading software firm."That may not sound much different from the late 1990s with day traders, but now social media augments the ability for groups of investors to band together and share information in real time," Kepler added.
Along those lines, even Smith of the Foundation of Cycles expressed begrudging admiration for the Reddit traders who figured out how to stick it to the short sellers.
"I have respect for those who saw what was going on, how it worked and exploited it," he said. "But what value has been created?"Stocks like GameStop and AMC aren't increasing in value because they're producing high revenue and profit, paying big dividends or adding significant juice to the economy by creating thousands of jobs.But that misses the point.
There is no rule that says investors should only buy large blue chip companies. Some investors are growing tired of buying safer, passively run index funds and want to gamble."Individual investors are often thought to be risk averse.
But not all of them are," said Josh White, a finance professor at Vanderbilt University and former SEC economist. "Some have a preference for what's more like a lottery." "They may actually lose often but every now and then they will hit a home run like GameStop," White said. "As long as there is that one big hit that takes place, people will keep gambling."
2. Amazon's next CEO will inherit a company riddled with challenges Bezos leaves behind – CNBC
Amazon CEO Jeff Bezos will step down from his role later this year, and Amazon's cloud boss, Andy Jassy, will take over.
Amazon still has a bright future ahead of it, but given its size and influence, Jassy will grapple with new issues his predecessor never had to.
Here's the kind of company Jassy will inherit when he takes over.
Amazon CEO Jeff Bezos will step down from his role later this year, following his epic run growing the company from nothing into a $1.6 trillion technology behemoth.
His successor is Andy Jassy, the longtime executive who serves as the CEO of the company's wildly profitable cloud business, Amazon Web Services.
So, what kind of company is Jassy inheriting from Bezos? While no one thinks Amazon's best days are behind it and Bezos is getting out before things go downhill, the company's size and influence have led to increased scrutiny along with the rest of Big Tech.
"Andy's got a promotion, and his job now includes testifying to Congress, so good luck with that," former Amazon Vice President Tim Bray told CNBC's "Squawk on the Street" in an interview Wednesday. Bray later added: "Andy's a smart guy. He's a good leader. I suspect he'll do well. But let's not claim it's going to be an easy job."
Here are the biggest issues Jassy will inherit when he takes over.
Amazon is a target in antitrust investigations
Amazon is a likely next target for regulators, state attorneys general and lawmakers who are increasing their antitrust scrutiny on Big Tech companies. Facebook and Google were sued in the U.S. last year for alleged antitrust violations. But Amazon could be up next this year as investigations throughout the U.S. and EU continue.
And it won't be Bezos taking the heat in the lawsuits and congressional hearings any more. He'll get to skate by as Jassy takes the tough questions and scrutiny.
Lawmakers are already on alert. Shortly after Amazon announced Jassy would be the new CEO, Rep. Ken Buck, R-Colo., a member of the House Subcommittee on Antitrust, tweeted that he'd like to question Jassy. This is the same House subcommittee that released that epic report last year laying out alleged antitrust violations by Amazon, Apple, Google and
Third-party sellers
Much of the antitrust investigations into Amazon focus on its relationship with third-party sellers. These sellers make up a large percentage of overall sales on Amazon, but many have complained and struggled with the constraints Amazon puts on the platform.
Most notably, there's antitrust concern around Amazon's promotion of its own competing products ranging from clothing to toilet paper in search results and placement on the site. Amazon has repeatedly denied it favors its own products over others.
Warehouse workers are unionizing
Amazon faces its first major unionization effort in several years. On Feb. 8, workers at one of Amazon's warehouses in Alabama will begin voting on whether to form a union.
Amazon has done its best within its legal limits to quell the unionization efforts, and we'll know the result when votes are counted March 30. If successful, it could spur more workers across the country to unionize as well, an issue Jassy will have to tackle as he manages a global workforce of more than 1 million employees.
AWS faces more competition in the cloud
Jassy's baby, AWS, is still the dominant cloud computing platform. According to the latest analysis from research firm Canalys, 33% of cloud spending in Q4 2020 went to Amazon. But Microsoft saw its market share grow to 20% of computing spend in the quarter and posted impressive 50% growth year over year for the quarter for its Azure cloud. Google Cloud is a distant third in terms of market share, and it's still showing steep losses despite its growth. But Google continues to find big cloud deals, like its recent partnership with Ford.
AWS is Amazon's magical money-printing machine. It had an early start, but the other players are finally gaining ground. Jassy's big challenge will be to maintain AWS' dominance and profitability, which fuel investment in the rest of Amazon's empire.
Bezos is still boss
Just because Bezos won't be CEO doesn't mean he'll disappear from Amazon completely. When Jassy takes over later this year, Bezos will become executive chairman of Amazon's board, and Jassy will have to report to him.
Bezos is still a major shareholder of Amazon and his immense wealth is tied to the stock's performance. He has a huge incentive to keep things running smoothly.
It's similar to the structure Disney set up when former CEO Bob Iger stepped aside last year and became executive chairman of the company's board, supervising new CEO Bob Chapek throughout the transition. So, although Bezos won't be managing Amazon day to day, his influence won't go away with Jassy in charge.
Pained by financial indecision? Want to invest with Adam?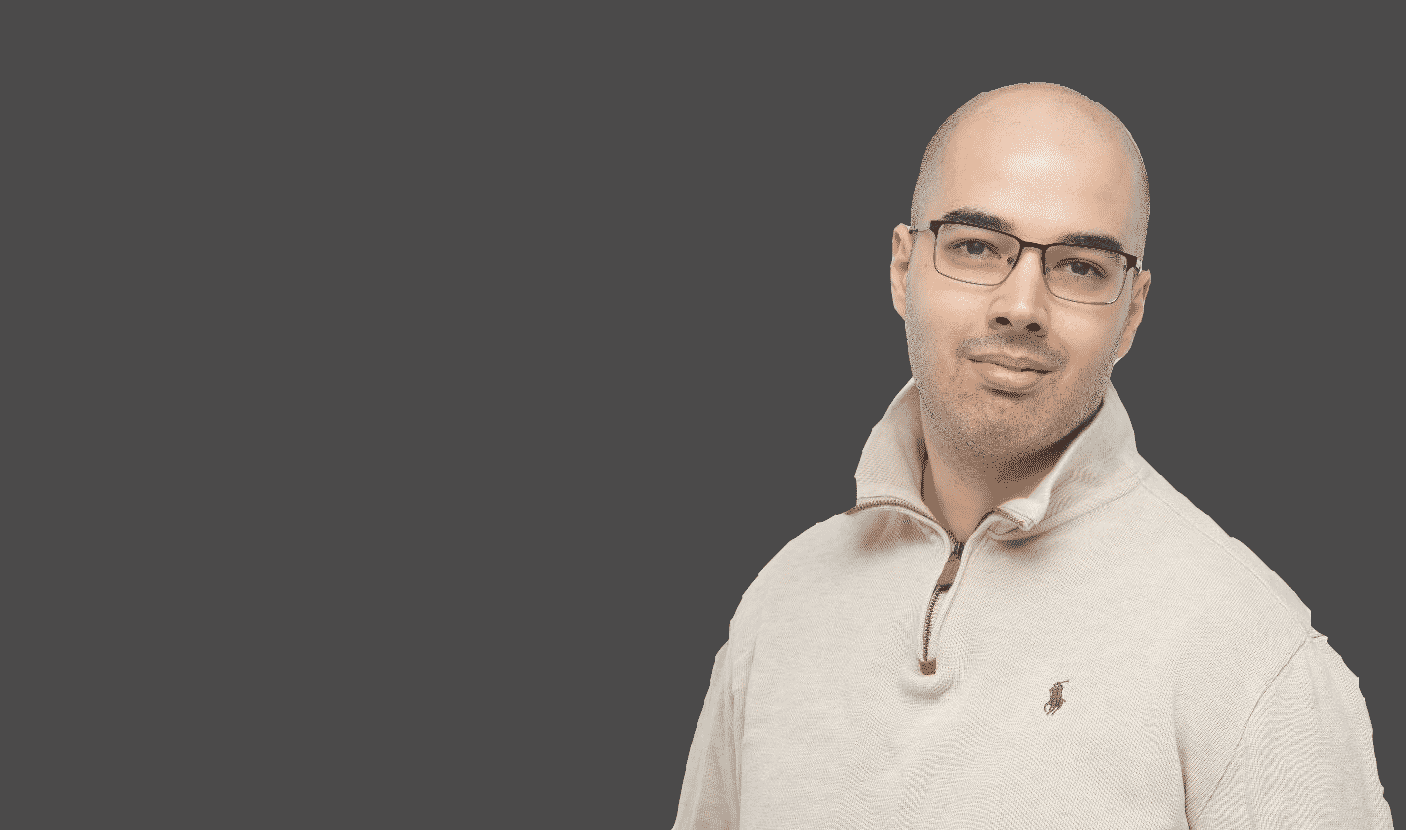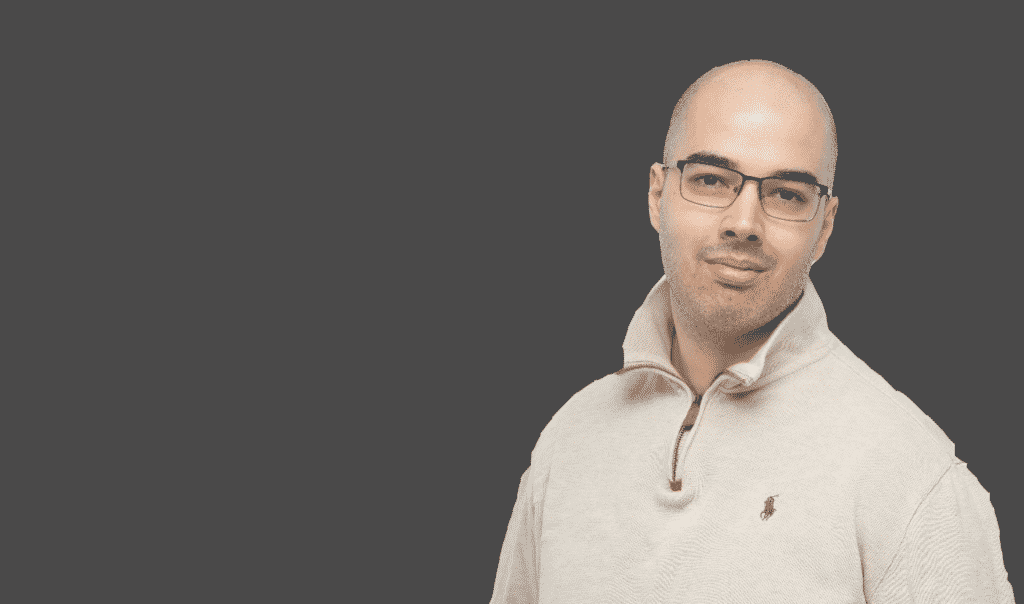 Adam is an internationally recognised author on financial matters, with over 225 million answers views on Quora.com and a widely sold book on Amazon.
Further Reading
In the article below, taken from my online Quora answers, I speak about:
What were the best investments I made in 2020? What can we learn from this?
Markets rise long-term yet not everybody makes money. Therefore, what are the worst places to put your money in the stock market?
How to invest in US stocks from Romania? Is it as easy as it sounds to invest online?
What are the best ways to invest in Thailand? Local stocks or real estate? I present other options.
To read more click on the link below: