Lim & Tan Securities Review 2022 – that will be the topic of today's article.
Before reading this article it would be recommended if you look at the reasons why most DIY investors fail.
For any questions, or if you are looking to invest, you can contact me on advice@adamfayed.com or using this form,
Introduction
Did you know that securities are one of the best options for investors looking to increase their capital?
Many of you may already be familiar with investing in securities such as stocks and bonds.
However, in the digital age now, there are many different types of securities available to investors; which mean that knowing about them in detail is very important in order to be a successful investor.
A security is a document certifying, in compliance with the established form and mandatory details, property rights, the exercise or transfer of which is possible only upon its presentation.
How to buy and sell equity and debt securities? Buying and selling securities like stocks and ETFs can be done with just three simple steps:
Open a stock trading account to start buying and selling equity securities.
Download your trading platform.
Open a trade order and make your first trade!
In this article we are going to talk about one of the famous securities company called Lim & Tan and see all the advantages and disadvantages of the firm, learn about the fees and commissions and also get to known to the main features, so let's go.
Lim & Tan Securities was founded in 1973. The main activity is the brokerage of stocks, and the other important activity of the company is the retail market.
Lim & Tan Securities, one of the first to introduce stock trading over the Internet in Singapore in October 1998, was convinced that it was providing its clients with cutting edge technology.
In keeping with his belief in providing a fast and convenient way for clients to trade stocks online, clients are provided with multiple channels to access an easy-to-navigate online platform for checking prices and trading.
This includes a mobile commerce channel using mobile phones where customers can view live prices in real time, which was added in June 2008. Subsequently, in 2011 and early 2012, applications for iPhone, Android and iPad were introduced for more convenient trading on the go under his Online brand, limtan.com.sg.
Lim & Tan Securities currently offers a unique web chart where clients can view 10 years of data, set and receive alerts and alerts in real time. It also allows customers to select counters to compare using a performance chart and insert trade comments for later reference.
Lim & Tan Securities Overview.
So Lim & Tan Securities (LTS) is an institutional brokerage company that was one of the first to launch online stock trading in Singapore in 1998. Famous for "limtan.com.sg," the LTS online trading brand now includes mobile and desktop applications that provide customers with faster and more convenience.
Lim & Tan offers its customers a few types of accounts tailored to the different needs of individual investors.
Lim and Tan Securities account types available:
Contract for difference
Share margin financing
Cash Collateral Trading (CCT)
Young Investors
What products do Lim & Tan Company suggests?
Contracts for Difference (CFD) – a contractual agreement between two parties to settle the difference between the opening and closing prices multiplied by the number of underlying shares specified in the contract. CFDs allow clients to participate in the price movement of an underlying product without actually owning an asset, which could be a stock, index, commodity, or more.
Share Margin Financing – receive additional capital from LTS and increase your investment in stocks and equities. When you trade securities on margin, the assets acquired form the collateral for the loan.
Cash Collateral Trading (CCT) – the trading shares are listed on the Singapore Exchange (SGX) and the Shanghai Hong Kong Stock Exchange (SH-HK). The trading limit is based on the funds you have in your Lim & Tan Securities SGD target account. In addition, you will also receive interest on the Singapore dollar account
Also as noted Lim & Tan offers different types of services on their trading platform.
Daily analytical reviews of Trade, Stock and SGX News from various markets from the Lim & Tan official app.
Trading with broker assistance.
The GIRO service as an automatic and convenient way to write off payments from a sale on credit goes to the specified bank account.
Pros:
The trading platform is available online and on mobile devices
Daily market reviews are available for the clients such as breaking news and market analysis
Access advanced tools like live charts, batch orders, customizable watch lists, which help the customers be well informed
SMS notification alerts, which mean you, get extra notifications about your orders being fulfilled in US or Honk Kong. Also you get SMS alerts when you register, as it may not be you and this is kind of an alert to be informed if someone wants to enter your account.
The company has also a reward program, which gives a unique opportunity to link and earn reward points when you trade shares on the Lim & Tan trading platform.
Responsible brokers.
Cons:
Has really primitive and standard interface and usability
Lim & Tan cooperates with a limited number of countries; Singapore, Malaysia, Hong Kong, China and the United States
Has enough high fees, minimum fees starts from $25 and commission from 0.28%, which are among the highest in Singapore.
It is a very Singapore-centric option which therefore isn't ideal for expats or Singaporeans looking to move from country to country.
Lim & Tan Accounts and Features.
The company offers 4 different accounts for different individuals with precise demands. Let's see them.
Contract For Difference (CFD)
Leverage products are traded on margin
Flexibility to trade in both growing and falling markets
Trade up to 10x stocks in STI components and up to 5x in stocks of non STI companies.
Trade directly to the market with Direct Market Access (DMA) for Singapore contracts.
$2000 minimum cash deposit required.
Share Margin Financing (SMF)
Credit line
Trade in securities and warrants on Singapore and margin securities listed on the Malaysia, Honk Kong and USA markets.
Choosing a longer interest-free period or lower brokerage rates
Requires a minimum initial cash deposit of US $5,000 or margin securities of US $10,000 as collateral.
Trade 3.5x your cash deposit or 2.5x the value of your collateral.
Interest-free financing within 10 calendar days (from the date of payment for any purchase).
Cash Collateral Trading (CCT)
Trading shares are listed on Singapore and China.
For Singapore transactions, you can use the following features:
Interest rate 0.8% per year on funds credited to the account
Dividend handling and sub-account maintenance fee (SGX only)
Withdrawal of funds within one business day
Contraindicated
Brokerage rates: 0.18% for Singapore trades and 0.25% for China trades.
Young Investors (YI)
Trading Shares Listed on the Singapore Exchange (excluding structured warrants, leveraged funds and specified investment products)
Cash account of young investors
Deposit up to 5 times (maximum purchase limit $ 50,000 / sale limit $ 75,000)
Minimum deposit of $ 500
Joint account of young investors with their parents
Maximum purchase limit up to $ 20,000 / sale limit up to $ 30,000
No prepayment required
Trading with funds against collateral (applicable for online trading accounts)
100% deposit based on the approved credit limit.
Extramarital purchases are deducted from the target account, and the sales proceeds are credited to the target account on time.
The purchased shares will be kept in the LTS Sub-account and only custodian shares can be traded on the account.
No subaccount maintenance fee
Lim & Tan Key Features.
The company has in general 5 different key features, which are both competitive and valuable, so most of the investors can be informed of every news concerning the shares they trade, they can have also a large-scale US research provided by the company's researchers, and finally they can get SMS or push-notifications about the activity through their profiles. Let's get acquainted to the features and it's up to you to decide if they are competitive or not.
With this feature you are more informed about your US trades. Clients can check both global US trades and your own ones.
The Market overview showcases the entire US market at a glance and also shows stocks on the screen. Check out the performance of each sector and industry, research activities undertaken by firms, or stay on top of any upcoming earnings announcements on the same site. The overview provides easy access to the following features:
Market Overview
Sector and Industry
Screening Industries
Updates / Downgrades
Market Dashboard
Revenue Calendar
This feature is the leading one, as it gives you a chance to not only track your own stocks but also global US stocks, so this is definitely a big privilege.
LTS daily research report
The LTS Daily Research (morning daily) report contains useful information about the financial markets. As a Lim & Tan customer, you will receive push notifications on the 'limtan' mobile app as soon as our daily research reports are released. This will allow you to view our own research reports on the go, without having to check your email account or log into the web platform for any updates. The firm's daily research reports will give you a deeper insight into their 'ideas of the day', while other available data such as a summary of financial markets, insider stock trades, cash flow data, dividend list will also improve your trading journey with their help.
SMS trade notification alert
As part of expanding the trading experience of the LTS client, since March 16, 2015, the company has been providing its clients with free SMS Trade alerts when their orders are fulfilled in the Singapore, Hong Kong and US markets.
Delivery of SMS notifications and possible charges will be subject to your current service agreement with your mobile operator. Trading SMS notification is not available for CFD account users.
BUT, this service only applies to registered Singapore mobile numbers. If you don't have a Singapore registered mobile phone number, you can opt for the free email notification.
So what is the difference between stocks and trade alerts?
Stock alerts are alerts that notify you when the prices of the meters you select have reached the prices you set in your alert criteria. Trade alerts are notifications that alert you that a sufficient number of orders have been filled for your orders.
Also, it is important to note that SMS Trade notifications are free starting March 16, 2015, and SMS Stock notifications are charged at $ 5 for each block of 25 SMS. Alternatively, you can exchange your LimTan points for SMS promotion alerts.
As part of enhancing your trading experience effective June 1, 2016, you can find SGX news and announcements as part of the Lim & Tan online trading platform.
SGX News has the following news and announcement categories:
Financial reports
Disclosure of Percentage / Percentage Change
Share Buy Back – On the Market
Corporate Actions – Distributions
List
Corporate events
Meetings
General Announcements (Others)
You can view news and announcements according to the selected period. News and announcements from January 1, 2016 will be available, including financial statements for 2015 and first quarter of 2016.
Mobile app push-notifications
From September 27, 2018, LTS customers will be able to receive mobile app push notifications while on the go. Mobile app push notifications include SGX trade, promotions and news. With this feature, customers can now make more informed deals.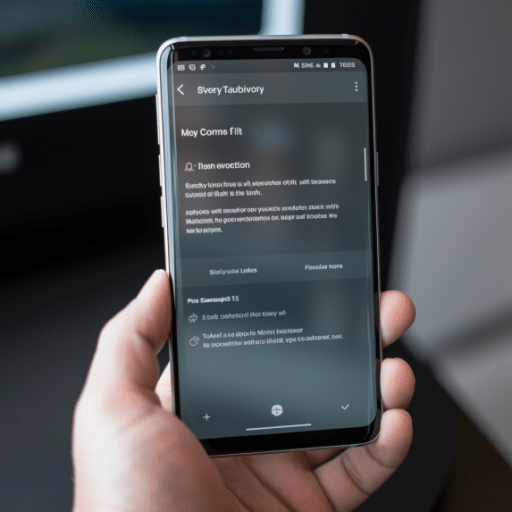 For more information, for example, what you can do if you have changed your mobile device, or if you want to know if it is possible to register more than one mobile device, you can look at the official website. There are many helpful Q&As, so go ahead to find answers to your questions.
Lim & Tan Pricing.
Lim & Tan Fees are different depending on the type of your trading.
If you're trading online the fees will be:
Minimum commission = $25
Investments from $50,000 and below = 0.275%
Investment from $50,000 to $ 100,000 = 0.22%
Investment over $ 100,000 = 0.18%
In order you are trading from your phone the fees will be a bit different from the online option:
Minimum commission = $40
Investments from $50,000 and below = 0.50%
Investment of $50,000 to $100,000 = 0.40%
Investment over $100,000 = 0.25%
Now let's see the fee structure depending on the chosen account:
Share Margin Financing Account
Here we have two fee types: lower brokerage rates and longer interest-free period. If the contract size is $50,000 or below the lower brokerage rates will be 0.28% , and the longer interest-free period fees will be 0.4%.
If the contract size is above $50,000 – $100,000 than for lower brokerage rates your fees will be 0.22% and for the second option fees will be 0.32%.
And the last one, if your contact amount is above $100,000 your fees will be accordingly 0.18% and 0.20%.
Contract for Difference Account
Here again we have two types of commissions, online trading and advisory trading rates. First of all, the minimum online trading commission for users of this account is $18, and for advisory trading you will have to pay $30.
If the contract size is $20,000 and below, the fees will be 0.22% for online trading and 0.35% for advisory trading. If the contract amount is above $20,000 – $50,000 the commissions will be accordingly 0.18% and 0.30%. And finally if your contract size is above $50,000 the commissions will be 0.15% and 0.25%.
How to open an account?
You can apply online for an LTS trading account if you are over 21 years old and have no crime records. To apply, go to the Lim & Tan Securities website and click the "Open an Account" button to continue.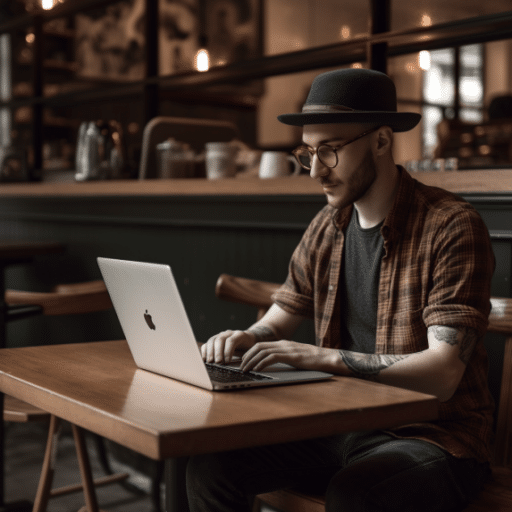 To open CFD and SMF accounts, you need to contact a sales representative or visit the LTS office at 16 Collyer Quay, # 15-00, Income at Raffles, Singapore 049318.
If you want to open a Young Investor (YI) trading account, you need to be over 18 and under 21 and you must complete GCE A levels or study at a tertiary or Polytechnic.
To start investing in the Singapore stock market, you need to open an account with the Central Securities Depository (CDP). If you do not have an existing CDP account, you need to register for a CDP account online before applying for a trading account with Lim & Tan Securities.
If you are verified by MyInfo but do not have a CDP account yet, you can apply for one directly through Lim & Tan Securities.
So you click the button 'Open an account'. It automatically opens a new tab with a notification to have the following documents to apply for the trading account.
For Singaporeans, Permanent Residents:
Front and back photocopy of your NRIC
For Foreigners:
Valid passport valid for at least 6 months
Work permit or work permit (if you work in Singapore)
Proof of residential address (dated within the last 3 months): e.g. Teleco bills / utility bills / bank statement / letters issued by government agencies
For applicants for Young investors trading account:
Copy of student ID, school certificate or EZ-link card
Front and back photocopy of your NRIC
Suitability assessment questionnaire
Standing Instruction for the Form of the Trust Account
Duly completed confirmation form for the Beginner's Guide to Trading / Investing in Stocks for Young Investors
Other documents that may be needed:
CPF deposit history and computerized payroll or
Latest IR8A or
Latest CDP Statement
Bank account information if you are applying for Electronic Payment for Shares (EPS).
12-digit CDP account number
For foreign tax resident: Foreign Tax Identification Number (TIN).
Lim & Tan Customer Support.
Here is another advantage of LTS Company, their customer support is really strong. First of all to protect customers' online trading, the LTS online trading platform offers additional security such as encryption and 2FA to keep your account safe.
Encryption – All information exchanged on secure pages is encrypted to protect your data from tampering. Make sure the LTS login screen and subsequent trading windows are secure by looking at the lock icon in the browser address bar.
Two-factor authentication (2FA) – To increase the security of your account, you can apply for a OneKey token and set up your 2FA. Once you have successfully linked your physical OneKey token, you can also use 2FA SMS OTP.
But how does Lim & Tan Securities protect your money? LTS is regulated by the Monetary Authority of Singapore (MAS) and has Capital Markets Services (CMS), so it is imperative to comply with all rules designed to protect your clients' funds by constantly separating them from their own account.
In the other hand you can easily find their coordinates and contact them in case you have any problems or questions starting from technical and ending with questions concerning the trades.
On their official website, on the 'Contact Us' section you will be able to find in-depth information such as telephone numbers for local and overseas users, also emails and an interesting survey if you are glad with the services they provide.
The only disadvantage is that their working hours are 8.30 a.m. to 5.45 p.m. Mondays to Fridays.
General tel: 6533 0595
Online Trading tel: 6799 8188
Night desk (US trades): 6533 4192/9703 (Singapore Time 9pm to 1am)
Email: mail@limtan.com.sg
Conclusion
This is a relatively good option in Singapore for those people that have the self-control to DIY invest, which is easier said than done.
It is a very Singapore-centric option though, so isn't ideal for expats or locals that will move overseas.