Copenhagen is situated in the southeastern part of Denmark, specifically on the island of Zealand. This strategic location makes Copenhagen a significant business and economic hub in Europe.
When living in Copenhagen, you'll experience a moderate climate influenced by the Atlantic Gulf Stream. Summers in Copenhagen are characterized by relatively warm and occasionally humid weather. In contrast, winters typically see more rain than snow, and temperatures tend to hover around the freezing point during the coldest months.
If you want to invest as an expat or high-net-worth individual, you can email me (advice@adamfayed.com) or use these contact options.
Visa Requirements and Residency
Non-EU/EEA citizens visiting Copenhagen for a short time should get a Schengen visa. This visa enables 90-day stays in Copenhagen. You can attend business meetings and talks with a Schengen visa, but not work.
EU/EEA, Nordic, and Swiss citizens can visit Copenhagen without a visa.
Non-EU/EEA nationals seeking Danish permanent residency face challenges. US visitors to Denmark can stay for 90 days without a visa.
Overstaying your 90-day visa? You'll need to petition for temporary residency before you arrive. You will be able to work, receive medical care, and attend school in Copenhagen for a period of 5 years thanks to this temporary resident permit.
Work Visa
Work permits, unlike the Schengen visa, allow for indefinite stays and full-time employment in Denmark. In contrast, Swiss, Nordic, and EU/EEA nationals are excluded from the requirement of obtaining a work visa prior to relocating to Copenhagen or any other area of Denmark.
EU/EEA nationals are subject to a few additional guidelines. They have three months after moving to Copenhagen to apply for a registration certificate or a residence card, unlike the six months given to Nordic citizens and the Swiss. However, expats from the EU, Switzerland, and Scandinavia rarely encounter bureaucratic hurdles.
Getting a work visa as an expat is a bit more complicated but doable process. Getting a job in Copenhagen before applying for a visa is the most straightforward option. After landing a job, you and your potential employer will have to prove that your extended stay is in everyone's best professional interests. This is common if you are being employed for a highly specialized post, or if there were no suitably qualified local applicants.
Permanent residency in Copenhagen requires either eight years of continuous residence in the city or four years of full-time employment at a predetermined salary level; both paths lead to the acquisition of a permanent residency card.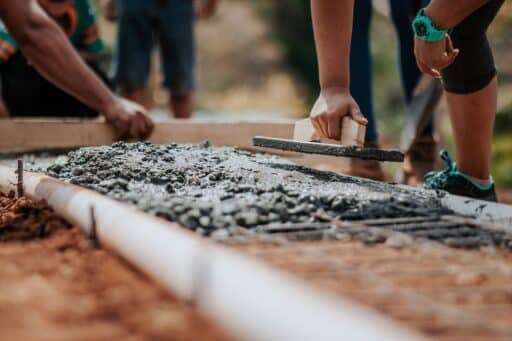 Work Permit Types
Several schemes are available for obtaining a work permit in Copenhagen, each catering to specific circumstances. The Positive List includes occupations facing labor shortages, allowing direct work permit application. The Pay Limit Scheme targets expats with an annual gross salary exceeding 400,000 Danish kroner. The Corporate Scheme suits foreign employees relocating to Danish branch offices.
For job seekers in Copenhagen, the Green Card Scheme permits employment and spans up to three years. Researchers with job offers have their dedicated scheme too. Additional programs cater to religious workers, self-employed individuals, trainees, athletes, and more. Certain professionals, like diplomats or performing artists, might be exempt from the application process under specific conditions, offering flexibility in securing a Danish work permit.
Student Visa
EU/EEA and Swiss students can study in Copenhagen by enrolling in a university program. However, non-EU students need a visa. This visa is easy to get with identification and a Danish university acceptance letter. International students studying in Copenhagen have a simple transition because the student visa is valid for the academic year.
Address Registration
Get your paperwork together and head on over to the Nyropsgade 1 Citizen Service Center to officially establish your Copenhagen address. Your passport or personal ID, employment contract, proof of your address in Copenhagen (such as your rental contract), and, if applicable, birth certificates of your children and marriage certificate are required.
Keep in mind that a CPR number is only required if your stay in Copenhagen will be longer than three months. Your CPR number will be mailed to you after you have successfully registered.
The CPR number is very important since it serves as a unique identifier that may be used for things like getting paid and dealing with banks. A further benefit of registration is that it enrolls you in the Danish public health insurance program, making it possible to use public hospitals and clinics.
What is living in Copenhagen like?
Language
Although it is recommended that you study the local language before relocating to Copenhagen, you will immediately find that most locals speak English. Since it shares a close linguistic relationship with Swedish and Norwegian, speakers of those languages may find it easier to pick up the basics of Danish.
Transportation
Traveling about Copenhagen is a breeze because of the city's excellent public transportation system, which makes a car unnecessary. Constant maintenance and expansion of the transportation system provide convenient access throughout the area for both locals and tourists. Travel costs are determined by zone and tickets can be purchased at ticket windows, vending machines in train stations, or from the bus driver.
Copenhagen Central Station, near Vesterbro, is the main center for buses, taxis, local S-trains, and regional trains serving Copenhagen and beyond.
Trains operate automatically every four to six minutes during the day and every 15 to 20 minutes at night on Copenhagen's two metro lines, making it a safe and efficient way to commute. For your regular commute or midnight excursions after a night out, this makes city navigation straightforward.
You may also get around Copenhagen via the conventional train system in addition to the metro. The ticket system divides Greater Copenhagen into nine zones, each of which sets its own fare. Rejsekort, a reloadable travel card, can be scanned at the bus or train gate in place of a single-trip ticket.
On buses, trains, the metro, and S-trains, a regular ticket is good for one hour of travel. A detailed paper outlining S-train timings and a map is provided by the Danish railway network for those who wish to travel throughout Greater Copenhagen on the S-train.
In Copenhagen, bus and train service is available between 05:00 and 00:30 nightly. Taxis are easy to come by and can be flagged down anywhere in the downtown area.
You may also get around Copenhagen using the city's various convenient modes of transportation. Some expats enjoy driving, especially if they live outside the city core. Like many urban locations, Copenhagen may not be the best place to drive. Both parking and gas are pricey because of increased demand.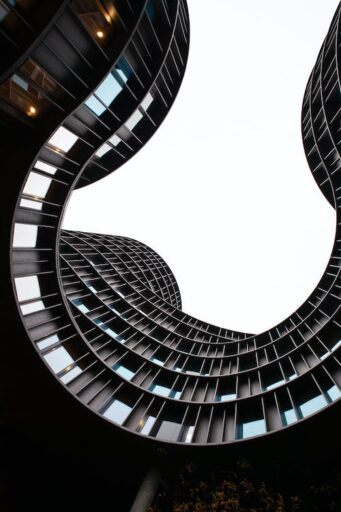 Accommodation
Expats who don't speak Danish or know the local real estate market may have trouble finding a home in Copenhagen. Given the ubiquity of subletting, temporary housing may be an alternative. You may also ask around within your international circle of contacts to see if anyone you know is planning to leave Copenhagen and is searching for a replacement tenant.
Before looking for an apartment, you should know Copenhagen's high cost of living. A budget will show you how much you can afford to rent. Additionally, your future home's location matters. Find a place you're comfortable in with a quick commute to work.
Smaller apartments can be more expensive in the fall because that's when Copenhagen's new crop of students moves in. Due to the increased competition, finding cheap, fully furnished studio apartments can be difficult.
Places to Live in Copenhagen
Inner Copenhagen
Copenhagen's inner city forms the vibrant core of the Danish capital, characterized by its picturesque canals and bustling harbor. This area encompasses both the historic medieval city and the charming neighborhood of Christianshavn. The oldest part of the city is renowned for its quaint, narrow streets, charmingly askew houses, and an array of shopping boutiques, inviting cafes, and lush green spaces.
What truly enchants residents of all ages in Copenhagen are the stunning canals and the contemporary waterfront that grace this district. The allure of Copenhagen also lies in the captivating side streets that beckon exploration, offering a rich tapestry of unique experiences waiting to be discovered.
Amager
Not all expats living in Copenhagen choose to settle in the city center; many opt for Amager instead. Located to the south of Inner Copenhagen, Amager features various new residential areas and apartments, such as Bella Center and Islands Brygge.
While students also find Amager appealing, the district primarily consists of residents with above-average incomes. Amager is home to institutions like the Copenhagen IT University and Denmark's radio, offering numerous employment opportunities in the service industry, as well as the social and healthcare sectors. This diverse district provides an attractive living environment for both expats and locals, with its modern amenities and employment prospects.
Vesterbro
Vesterbro, Copenhagen's then red light district, is now one of the city's most desirable areas. Vesterbro is one of Copenhagen's most fashionable neighborhoods, located within walking distance of the city center. This lively quarter has several pubs, restaurants, and trendy boutiques. Unlike the affluent Østerbro, Vesterbro has a more relaxed and unpretentious feel.
Osterbro
Osterbro is one of the more expensive and hip areas in Copenhagen to call home. As the most desirable and expensive neighborhood in all of Copenhagen, this region certainly sticks out. The commercial districts and thriving business sector in Osterbro provide a dash of energy to the generally quiet ambience of the neighborhood and its affluent population.
Valby
The Valby neighborhood in Copenhagen is distinguished by a unique combination of modernity and history. Once a rural outpost, this place is now a hybrid residential/industrial zone. Present-day Valby is a buzzing center of nightlife, with numerous clubs and pubs along the streets.
Expats and locals alike will find a lot to like about living in Valby. There is a wide selection of homes available in this area, spanning several sizes, styles, and price points. Valby is like a city within a city, providing the best of both rural serenity and the buzz of Copenhagen's metropolitan core.
Healthcare
Denmark has a great healthcare system with many facilities and services for its residents. In a welfare state, everyone has equal healthcare access. While hospitals are generally under the control of one of the country's five regions, specific services and health insurance programs are the responsibility of municipalities.
In order to gain access to public medical care, all you need to do is apply for a CPR number and a yellow insurance card. You'll be matched with a local doctor that has room in their practice for new patients and lives conveniently close to your home.
Medication costs vary with treatment, however the Danish healthcare system generously subsidizes them by 50% to 75%. Your local doctor's prescription lets you pick up your prescriptions at pharmacies.
You should also apply for the Blue EU healthcare insurance card as a Danish resident with health insurance. With this handy card, you can visit any country in the European Union, plus Norway, Iceland, Liechtenstein, and Switzerland, without worrying about medical costs.
Public health insurance in Copenhagen may not cover all costs, despite Denmark's excellent reputation in this area. Dental care is not covered by the public system, so people may want to look into supplemental insurance for this reason. If you need medical assistance, having your insurance card on hand will speed up the process.
Should you face any medical emergency in Copenhagen, there are several avenues for obtaining prompt care. In cases of absolute urgency, such as severe injuries or loss of consciousness, dialing 112 will promptly dispatch an ambulance to your location. Moreover, Copenhagen has a number of pharmacies that operate even outside of regular business hours, providing a valuable resource for accessing essential medical services.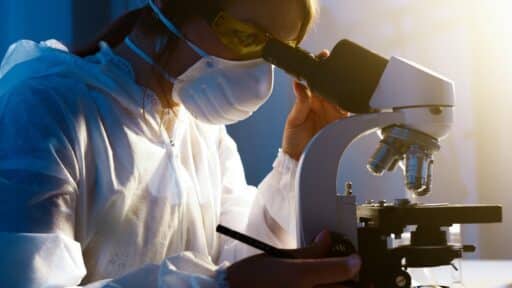 Job Opportunities
Copenhagen's economic landscape offers numerous opportunities for expats, with key sectors including life sciences, information and communication technologies, clean tech, as well as the creative and entertainment industry. Expats seeking employment in the city may find promising prospects within these sectors.
Denmark's Medicon Valley, in particular, stands out as a prime hub for individuals in the life science sector. This region attracts international investors and represents one of Europe's most robust life science locations.
Expats planning to work in Copenhagen's life science field will discover an enriching environment within Medicon Valley, characterized by collaboration between hospitals, universities, specialized service providers, and businesses. Notably, the area excels in therapeutic areas such as neuroscience, cancer, metabolic diseases, allergy, and autoimmune diseases.
In addition, Copenhagen has emerged as a magnet for clean-tech companies, with numerous organizations establishing branch offices in the city. Copenhagen's research and development efforts in sustainability have earned it a world-class reputation, and the city aspires to achieve carbon neutrality by 2025, positioning itself as a global leader in environmental initiatives.
Copenhagen stands at the forefront of the information and communication technologies sector, recognized for its innovation and highly skilled workforce. This thriving industry holds substantial promise for expats seeking employment opportunities. Copenhagen's attractiveness to international companies often leads to the transfer of employees to the city.
Denmark's largest IT cluster is situated in the Copenhagen area, employing over a hundred thousand individuals in ICT companies across Greater Copenhagen and the Oresund region. This cluster collaborates closely with Skåne and the Oresund IT Academy, fostering a dynamic ICT ecosystem. Numerous global giants like Microsoft and IBM have established offices in the Danish capital, creating a wealth of job opportunities for those working in Copenhagen-based branches of these firms.
Furthermore, Copenhagen and the broader Oresund Region feature a rich tradition of filmmaking. Today, the creative industries represent under 10% of Danish employment and revenue, offering enticing prospects for expats considering careers in Copenhagen's vibrant creative production sector.
An emerging facet within this sector is the video game industry, which is on the rise in Copenhagen. The city has been attracting an increasing number of software developers, giving birth to a fresh segment of the entertainment sector. The infusion of advanced technology and innovation has undoubtedly contributed to making Copenhagen an alluring destination for employment.
This statement highlights the growth of the video game industry, the influx of software developers, and the role of technology and innovation in making Copenhagen an appealing place to work.
Schools
Expat families in Copenhagen have many educational possibilities for their children. Tuition-free public schooling begins at six. Before joining in public school, expat children up to 16 can take a so-called reception class to learn Danish and the educational system.
Copenhagen is subdivided into various school districts, with children attending schools and reception classes in their designated district.
Similar to many other countries and cities, some expat families choose to enroll their children in an international school. For some, this educational setting assists children in acclimating to a new culture and overcoming language barriers. However, it's essential to note that while international schools are a suitable choice for expat families with short-term plans in Copenhagen, they may hinder children's full immersion in the local culture.
Once a school is selected, contacting their admissions office is the next step for obtaining further information.
Can I bring my pets to Copenhagen?
Yes, you can. Pet entry into Copenhagen is subject to several rules, which vary by pet age and traveler nation. Anyone visiting Copenhagen, relocating to the Copenhagen, returning from an international trip, or acquiring a pet abroad and planning to bring it to the city must adhere to these regulations.
Generally speaking, these rules necessitate getting your pet vaccinated, microchipped, and carrying a specialized pet passport. Dog owners in Copenhagen are obliged to carry liability insurance, and visitors should be advised that certain dog breeds are banned from the country.
Dogs, cats, and ferrets from other EU countries, Norway, and Iceland that have not left these countries can enter Denmark without being declared at the border. To ensure the animal's lawful admission into the country, you must have the required paperwork on hand.
Pros and Cons of Moving to Copenhagen
Expats and digital nomads are drawn to Copenhagen for various reasons, including its high quality of life, efficient public transportation system, and extensive cycling infrastructure. They often appreciate the city's cleanliness, safety, and the friendly nature of the local population. The flexible working hours and generous vacation policies contribute to an appealing work-life balance. Another perk of living in Copenhagen is access to the city's thriving cultural sector.
A major barrier is often presented by the high expense of living, particularly in the realm of housing. Copenhagen's long, cold, and dark winters may not suit everyone's preferences. The language barrier, while mitigated by the widespread English proficiency among Danes, can still make it difficult to fully integrate into Danish society without learning the language.
Additionally, navigating through bureaucracy and dealing with strict immigration policies can present challenges for non-EU citizens seeking visas and work permits in Denmark. Despite these challenges, many expats and digital nomads find Copenhagen's advantages make it a compelling place to live and work.
Relocating to Copenhagen is a huge decision to make, whether your stay is only for the short term or the long haul.
Pained by financial indecision? Want to invest with Adam?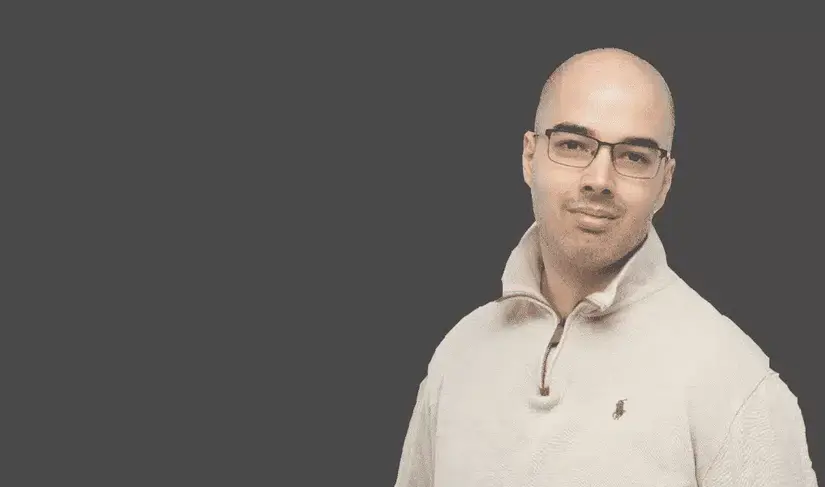 Adam is an internationally recognised author on financial matters, with over 694.5 million answer views on Quora.com, a widely sold book on Amazon, and a contributor on Forbes.