Wondering what living in Kyoto as a foreigner looks like? In this guide, we'll walk you through life in Kyoto, where to stay, what monthly living expenses to prepare for, health insurance, the good and bad.
If you want to invest as an expat or high-net-worth individual, you can email me (advice@adamfayed.com) or use these contact options.
Is Kyoto a good place to live?
Kyoto is characterized by a vibrant economic landscape, with a significant presence of medium and small-scale industries, often run by families. These industries are pivotal to the city's economic vitality. Traditional craftsmanship thrives, and the production of goods tailored for the tourist market plays a substantial role in Kyoto's economic dynamics.
The city's central region is densely populated with numerous small workshops, specializing in the creation of quintessential Japanese products like fans and dolls. These traditional crafts contribute to both the city's cultural richness and its economic well-being.
Kyoto cost of living
For a family of four in Kyoto, Numbeo estimates a monthly budget of roughly $3K in costs other than rent, or more than $800 per month for an individual.
How much is rent in Kyoto? A one-bedroom flat in Kyoto's central business district typically rents for at least $400, while buying an apartment there would set you back around $4,584 per sqm. Acquiring one outside the area will cost you around $4,512 per sqm.
Many expats like Kyoto because of its relatively low housing costs, unemployment rate, and cost of living (in terms of food, transportation, and entertainment).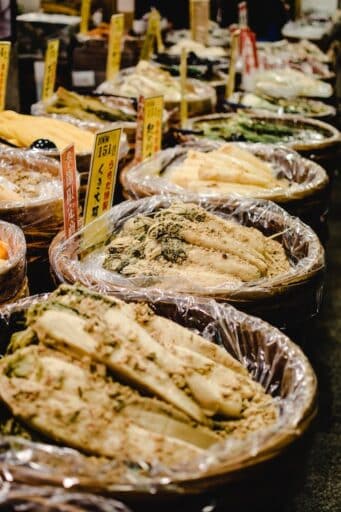 Health insurance in Kyoto
Kyoto requires all foreign residents to enroll in the National Health Program. All Japanese residents must participate in public health insurance under this scheme. Employees can register for public health insurance through their employers, while local governments offer it.
Importantly, private medical insurance cannot replace Japan's national health insurance policy. Premiums for public health insurance must be paid by those who enroll in the program.
Privately funded overseas students attending a university or junior college in Kyoto may apply to the Kyoto City overseas Foundation for a discount on their National Health Insurance premiums. Students who are able to make their premium payments on time will receive a 700 yen monthly assistance.
To supplement your coverage and meet your individual healthcare needs as an expat in Kyoto, you may want to look into purchasing global health insurance from an international insurance provider.
How to get around Kyoto
Kyoto has trains, subways, buses, and taxis. The subway is best for north-south and east-west city transport, whereas buses are convenient for city and suburban travel. Hailing a taxi is easy and requires no arrangements.
Bicycling is a great way to get to know Kyoto because of the city's level terrain, mild climate, and respectful drivers. Getting around on two wheels is a breeze in Kyoto, and you can rent bikes just about anywhere.
A smart card, such as Icoca, is highly recommended for use on Kyoto's public transit system. These cards can be used on majority of the city's buses, subways, and trains. Tourists can save money on public transit by purchasing one of several different passes or IC cards.
Many of Kyoto's sights are conveniently located within a short walking distance of one another too due to the city's small structure.
Expat banking in Kyoto
There are a number of different banking alternatives available to foreigners in Kyoto, and some of the better ones are included below:
Foreigners living in Japan often choose to bank with Shinsei Bank. The fact that it has an online banking interface in English sets it out as a solid choice for expats living abroad. The bank's application process is available in English as well. Additionally, they offer toll-free, English-speaking customer service lines.
The Japan Post Bank is a government-owned financial institution that accepts a range of deposits in Japanese yen, foreign currencies, and time deposits. Expats who would like to communicate in English can make use of their English-language website and customer support.
Rakuten Bank is an online banking solution that offers services like savings accounts, time deposits, and foreign currency deposits to international clients. To make banking easier for foreigners, they make their web application available in English and compatible with desktop computers and mobile devices.
Savings accounts, time deposits, and foreign currency deposits are just some of the many services provided by Sumitomo Mitsui Banking Corp.-unit SMBC Trust Bank. Their capacity to assist foreigners who would rather do financial transactions in English makes them appealing.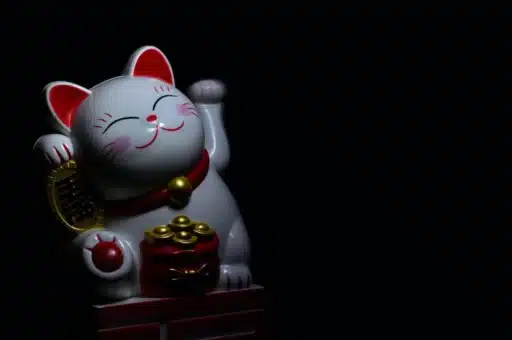 Are there international schools in Kyoto?
Expat families in Kyoto have their choice of a number of excellent international schools that cater to their unique circumstances.
The Western Association of Schools and Colleges has recognized Kyoto International School's commitment to excellence in education since 1957. It is a great option for international families who value a well-rounded education and is delighted to provide the International Baccalaureate (IB) Primary Years Program.
Doshisha International School Kyoto offers an IB curriculum, making it appealing to expat families wanting a globally renowned school.
French expat families in Kyoto have a good alternative in Lycée Français International de Kyoto, which offers a curriculum in French.
Since it follows an American curriculum, international families will feel right at home at Osaka YMCA International School. Another excellent option for American-curriculum education in Osaka is the Abroad International School.
These international schools typically serve students of varying ages by offering various educational options, from kindergarten through 12th grade.
What is Kyoto known for?
Kyoto has been dubbed "the cultural heart of Japan" due to the city's immense historical and cultural significance. Kyoto, being the previous imperial capital for more than a thousand years, is rich in history and tradition.
Numerous temples and shrines in the city have been designated as UNESCO World Heritage Sites; these include the famous Golden Pavilion and the beautiful Fushimi Inari Taisha, known for its beautiful torii gates.
The tapestry of Kyoto culture is supplemented by the presence of Geisha in the city's Gion area, traditional tea ceremonies, and beautifully crafted Japanese gardens. Maruyama Park in particular becomes a stunning cherry blossom wonderland every spring, drawing tourists from all over the world to the city.
Traditional arts and crafts, Zen Buddhism, delicious local cuisine, and annual events like the Gion Matsuri all contribute to Kyoto's allure. The city is an invaluable cultural and historical treasure due to its ageless pull, which can take visitors into the heart of old Japan.
How's the property market in Kyoto?
In 2023, the Kyoto real estate market is expected to remain stable, with prices being relatively low compared to those of other large Japanese cities like Tokyo.
Kyoto's cheaper property costs are well-known, making the city a popular option among both inhabitants and potential investors. Minor market swings owing to economic and other conditions may occur, but the general forecast for the property market in Kyoto appears to be optimistic.
This bodes well for potential homebuyers, tenants, and investors in Kyoto. But before making any property-related decisions, it is wise to do extensive study and talk to experts, just like you would in any real estate market.
Best places to live in Kyoto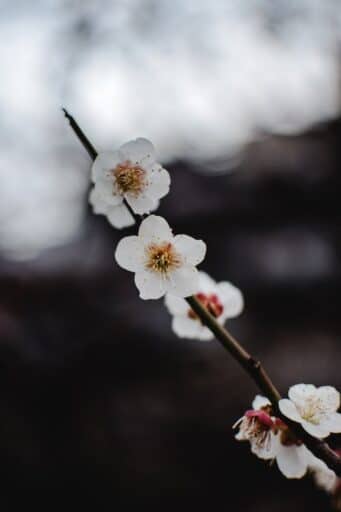 As to where to live in Kyoto, we'll expand the list to include places from within the Kyoto prefecture instead of just Kyoto city.
Kitayama: Kitayama is a tranquil neighborhood nestled within the serene Sakyo Ward in the northern reaches of Kyoto. It stands as a peaceful residential area offering a harmonious blend of urban ambiance and abundant green spaces. This district carries an upscale character, with boutiques, delightful pastry shops, and charming retro cafes. Despite its quiet setting, Kitayama enjoys convenient access to Kyoto City, with a mere 15-minute train ride connecting it to the heart of the city. It's an idyllic location for those seeking a laid-back yet well-connected lifestyle in Kyoto.
Katsura: Katsura is a charming residential district situated in the western part of Kyoto city, within the Nishikyo Ward. This neighborhood holds particular appeal for expats, thanks to its favorable living conditions, diverse geographic attractions, rich historical and cultural heritage, and a well-established local community. For those residing near Katsura station, the convenience is further amplified by the presence of numerous nearby shops, including a sizable mall, making daily life comfortable and enjoyable.
Karasuma Oike: In Nakagyo Ward, Karasuma Oike is a lively district in central Kyoto. Karasuma Oike is ideal for walkers who want public transportation, stores, and restaurants nearby. Many activities and events make Karasuma Oike a vibrant place to live. Only rare crowds detract from this dynamic environment. Digital nomads, young professionals, families, and students can pick from a variety of rental apartments and residences. This area within the Kyoto region blends modern convenience with a classic charm, making it a lovely location to live.
Shimogyo: Shimogyo is a lively neighborhood situated in the heart of Kyoto city, specifically within the Nakagyo Ward. This vibrant district revolves around the bustling transport hub of Kyoto Station. Shimogyo-ku is a bustling area brimming with commerce, shopping opportunities, a diverse dining scene, and a range of hotels, making it a highly sought-after destination for both tourists and expats.
Higashiyama: Higashiyama is a great area for individuals looking for a traditional, peaceful atmosphere close to several popular tourist destinations. It's a tranquil place to live that's also steeped in history and culture.
Kyoto vs Tokyo
Kyoto and Tokyo, offer unique experiences for living in Japan as a foreigner. Let's tap into comparisons of living cost, quality of life, safety, and expat community.
Tokyo's rentals, food, and transportation prices make it more expensive than Kyoto. Gion and Higashiyama are expensive Kyoto neighborhoods, but moving outside the city center can save money.
Kyoto suits those who want to live near temples and gardens and the peacefulness of traditional Japanese life. Tokyo is ideal for individuals seeking the best of both worlds due to its high-tech and traditional mix.
In terms of safety, both Kyoto and Tokyo are known for their low crime rates. Since Tokyo is Japan's capital and economic hub, it has a larger expat community than Kyoto.
Pros and cons of living in Kyoto
Kyoto offers a unique blend of advantages and disadvantages for its residents and visitors. On the positive side, the city is renowned for its rich cultural heritage, abundant temples and shrines, and breathtaking scenic beauty. It surprises many with its vibrant nightlife scene, despite its traditional image, and its compact size simplifies exploration.
Kyoto's relaxed lifestyle and family-friendly atmosphere make it an attractive place for settling down. However, the city's cost of living is relatively high, and job opportunities may be limited in specific industries.
While Kyoto is diverse in its own right, it may have fewer international communities than larger urban centers. Entertainment options can feel somewhat restricted, and crowded public transportation during peak hours can be inconvenient. The city also experiences cold winters with occasional snowfall, which may not suit everyone's climate preferences.
Pained by financial indecision? Want to invest with Adam?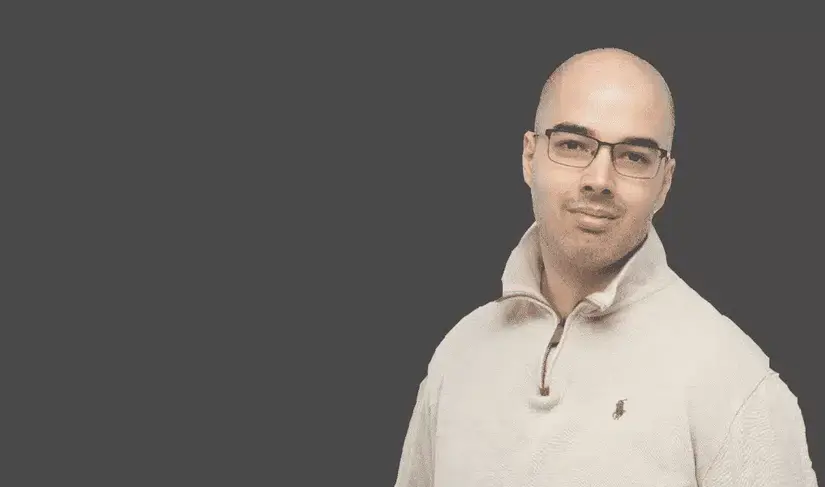 Adam is an internationally recognised author on financial matters, with over 694.5 million answer views on Quora.com, a widely sold book on Amazon, and a contributor on Forbes.