Living in Qatar as a British expat offers a unique blend of traditional Middle Eastern charm and modern luxury.
The allure of Qatar for British expats lies in its booming economy, rich cultural heritage, and the promise of a tax-free salary. In 2023, the expat landscape in Qatar continues to evolve, making it essential for British expats to stay informed and prepared.
If you want to invest as an expat or high-net-worth individual, you can email me (advice@adamfayed.com) or use these contact options.
Embracing the Qatari Way of Life
Living in Qatar as a British expat offers a unique opportunity to experience a blend of traditional Arabian customs and modern amenities.
The Qatari culture is an exotic mix of past and future, where ancient traditions coexist with the conveniences of a contemporary world.
The Influence of Religion
Islam is the official religion in Qatar, and it plays a significant role in shaping the country's customs and traditions.
While most Qataris are Muslim, the nation upholds religious freedom, and there's a high level of tolerance towards different religious beliefs.
However, living in Qatar as a British expat means respecting the Islamic faith, which is deeply rooted in the country's identity.
Social Interactions and Etiquette
When meeting and greeting people in Qatar, it's essential to be aware of specific customs. For instance, the common greeting "Salam alaykum" (peace be upon you) is widely used, even in formal settings.
Depending on one's gender, Qataris have distinct ways of greeting each other. Men might shake hands or even touch noses as a sign of closeness, while women might hug or kiss on the cheek.
However, interactions between men and women are more reserved, and it's always best to let the Qatari individual take the lead in greetings.
Dress Code: Striking a Balance
Living in Qatar as a British expat means adapting to the local dress code. While Qataris wear traditional attire, they don't expect foreigners to do the same. However, modesty is key.
Men should avoid shorts and sleeveless shirts in public, while women should wear clothes that cover their shoulders and knees. This dress code is especially important in public places, ensuring respect for the local culture.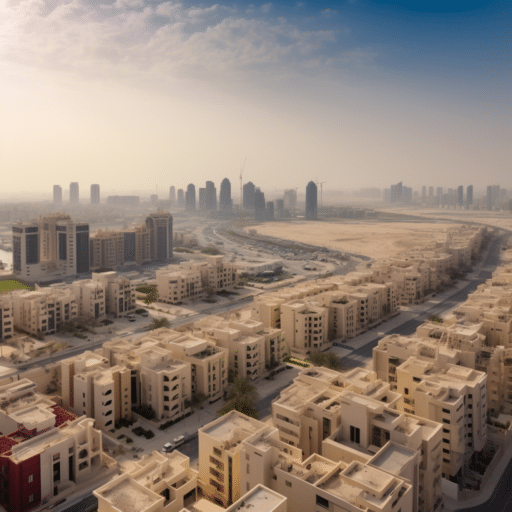 Dining Etiquette: A Blend of Tradition and Hospitality
If you're fortunate enough to be invited to a Qatari's home, it's a chance to immerse yourself in local customs.
Always remove your shoes when entering and accept any food or drink offered with your right hand. Sharing a meal in Arabic culture is a sign of affection and bonding. When dining in restaurants, be aware of certain etiquettes, such as not raising your index finger to call a waiter.
Respecting Prayer Times
One of the most noticeable aspects of living in Qatar as a British expat is the call to prayer, which occurs five times a day.
During these times, and especially during the holy month of Ramadan, it's essential to be mindful and respectful of those observing their religious practices.
Building Connections in a Diverse Community
Qatar is home to the second-largest expat community in the world. While it might be easy to connect with other expatriates, building relationships with local residents can be more challenging due to language barriers and cultural differences.
However, making an effort to understand and respect Qatari customs will go a long way in fostering genuine connections.
Financial Insights for British Expats
Living in Qatar as a British expat brings forth several financial considerations that can significantly impact your overall experience in the country.
From understanding banking procedures to being aware of tax implications, it's essential to be well-informed.
Opening a Bank Account When You're Living in Qatar as a British Expat
When you're living in Qatar as a British expat, one of the first steps you'll take is opening a local bank account. This not only facilitates easier transactions but also helps in managing your finances efficiently. Before you proceed, ensure you have all the required documents.
Research indicates that different banks might have varying requirements, so it's crucial to choose a bank that aligns with your needs. Familiarizing yourself with the banking procedures can save you time and potential hassles.
The Appeal of a Tax-Free Salary
One of the primary reasons many British expats consider living in Qatar is the prospect of a tax-free salary. Qatar offers professionals competitive salaries without imposing an income tax.
This can significantly boost your savings potential. However, while you might not be paying taxes in Qatar, it's essential to be aware of any tax liabilities you might have in the UK.
Investment Opportunities in Qatar
Living in Qatar as a British expat also opens doors to various investment opportunities. The Qatari government actively encourages foreign investments and offers several incentives.
These incentives are not restricted to but include zero tax on personal incomes, making it an attractive destination for British expats looking to grow their wealth.
Understanding Currency and Exchange Rates
When living in Qatar as a British expat, it's essential to keep an eye on the Qatari Riyal's exchange rate against the British Pound.
Regularly monitoring exchange rates can help you make informed decisions, especially if you're transferring money between Qatar and the UK or planning significant expenditures.
Financial Services and Consultation
Several international and local financial institutions offer specialized services tailored for expats. Whether you're seeking advice on investments, insurance, or wealth management, living in Qatar as a British expat provides access to world-class financial consultation.
It's always a good idea to seek expert advice, especially when navigating the financial landscape of a foreign country.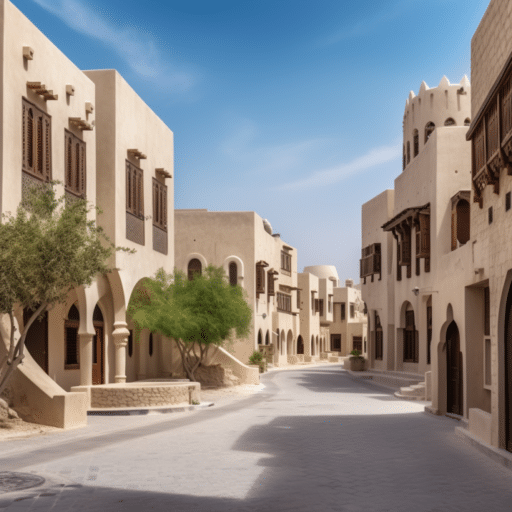 Employment and Business Opportunities
Living in Qatar as a British expat in 2023 presents a plethora of opportunities in the employment and business sectors.
The Qatari job market actively seeks expertise from British professionals, especially in specific sectors that are currently thriving.
Sectors in Demand for British Expertise
Several industries in Qatar have shown a growing demand for British professionals:
Education: With platforms like Indeed advertising positions for British educators, it's evident that there's a demand for British curriculum educators, especially for the academic year 2023/2024.
Oil and Gas: Qatar, being one of the world's leading producers of liquefied natural gas (LNG), often seeks expertise in this sector. British professionals with experience in this industry can find lucrative opportunities here.
Finance: There's a demand for professionals in finance, making it a promising sector for British expats.
Construction and Infrastructure: With Qatar's continuous development and preparations for events like the FIFA World Cup 2022, the construction sector remains robust.
Healthcare: As per Invest Qatar, the rapidly growing healthcare sector in Qatar offers numerous opportunities for professionals.
Setting Up a Business as a British Expat
Living in Qatar as a British expat and harboring entrepreneurial ambitions? 2023 is a promising year to start. Qatar offers a conducive environment for startups and established businesses alike.
Business Opportunities: According to Business Setup Worldwide, there are multiple business opportunities to explore in Qatar. From tech startups to retail, the market is ripe for new ventures.
Understanding Business Regulations: Before starting, it's crucial to understand the local business regulations. Platforms like Expatica provide comprehensive guides on setting up businesses in Qatar, including insights on tax, administration, and employment laws.
Networking: Living in Qatar as a British expat offers the advantage of joining a vast network of professionals. Engage with the local business community, attend events, and leverage platforms like LinkedIn to connect with industry leaders and fellow expats.
Housing and Accommodation
Living in Qatar as a British expat, it's essential to be aware of the current housing market trends. As of 2023, Qatar's housing market is experiencing a downturn, with a decline in demand and an oversupply of properties.
The real estate price index dropped by 2.69% in the year leading up to Q1 2023. This decline was more pronounced when adjusted for inflation, standing at 6.44%.
Demand and Supply Dynamics
The number of residential sales transactions saw a significant drop of 25.5% in 2022 compared to the previous year. This downward trend persisted into 2023, with transactions plummeting by 36.4% in the first quarter compared to the same period in the previous year.
This decline in demand is in stark contrast to the growth observed in 2020 and 2021. On the supply side, the availability of residential properties in Qatar continues to exert downward pressure on prices.
The completion of major new residential projects, especially in anticipation of the 2022 FIBA World Cup, has significantly increased the number of properties on the market.
By 2022, the total number of apartments in Qatar surpassed 230,000 units, while the stock of villas reached 130,000 units.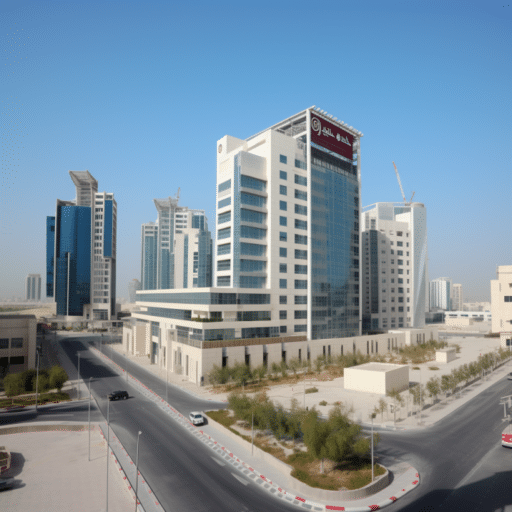 Renting in Qatar
For those considering living in Qatar as a British expat and leaning towards renting, it's crucial to understand the rental landscape. In Q1 2023, the median asking rent in Qatar was QAR 9,250 (US$2,541) per month.
This marked a modest 3% increase compared to the previous year but represented a 5.1% decline from the preceding quarter.
For a more detailed perspective:
In areas like Al Mansoura, a one-bedroom apartment might cost around QAR 3,500, while a three-bedroom might go for QAR 7,500.
In more upscale areas like The Pearl, rents can be as high as QAR 9,750 for a one-bedroom and QAR 14,000 for a three-bedroom.
Property Ownership for Expats
Living in Qatar as a British expat also brings the opportunity to invest in property. The Qatari government has introduced more liberal foreign property ownership rules, increasing the locations where non-Qataris can purchase real estate outright.
These changes aim to attract more expatriates, foreign buyers, and real estate funds. For instance, foreigners who purchase property valued above US$ 1 million are eligible for permanent residency, which comes with benefits previously limited to Qatari citizens.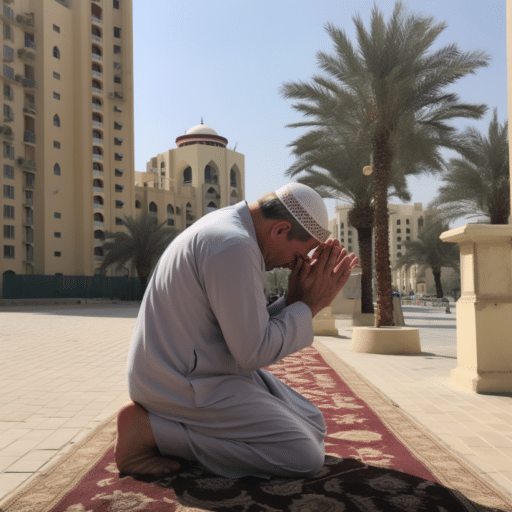 Economic Outlook
Lastly, understanding Qatar's economic outlook can provide a clearer picture for British expats considering living in Qatar. The Qatari economy is projected to grow by 2.4% in 2023 and 1.8% in 2024.
This growth is slower than the 4.2% observed in 2022, which was bolstered by the FIFA World Cup hosted by the country.
Healthcare System
Living in Qatar as a British expat, you'll quickly realize the importance of understanding the local healthcare system. Qatar proudly offers a robust healthcare infrastructure, ensuring that both its residents and expats receive top-notch medical services.
Public vs. Private Healthcare
Qatar has made significant strides in its healthcare sector over the years. The number of hospitals in the public sector alone increased to 16 in 2022, up from just six in 2011.
This growth showcases the country's commitment to providing quality healthcare to its residents. Living in Qatar as a British expat, you have the option to choose between public and private healthcare facilities.
While public hospitals offer comprehensive services, private clinics might provide a more personalized experience.
Health Insurance in Qatar
In 2022, Qatar revamped its mandatory health insurance scheme, introducing a new law to ensure broader coverage. Living in Qatar as a British expat, it's crucial to familiarize yourself with this scheme.
While many employers provide health insurance as part of their employment package, it's always a good idea to review the coverage and see if additional private insurance might benefit you.
Quality and Safety in Healthcare
Qatar continually strives to be a regional leader in healthcare quality and safety. In 2023, the nation emphasized the implementation of the new National Insurance Programme, aiming to provide fast access to care for patients.
Living in Qatar as a British expat, you can expect healthcare services on par with the world's best health systems. Regular audits, training programs, and international collaborations ensure that the healthcare professionals in Qatar remain at the forefront of medical advancements.
Specialized Care and Wellness
Beyond primary healthcare, Qatar invests significantly in specialized care and wellness treatments. Living in Qatar as a British expat, you'll find a range of specialized clinics, from cardiology to orthopedics, ensuring that all your health needs get addressed.
Additionally, wellness treatments, both traditional and modern, are readily available, emphasizing the country's holistic approach to health.
Pained by financial indecision? Want to invest with Adam?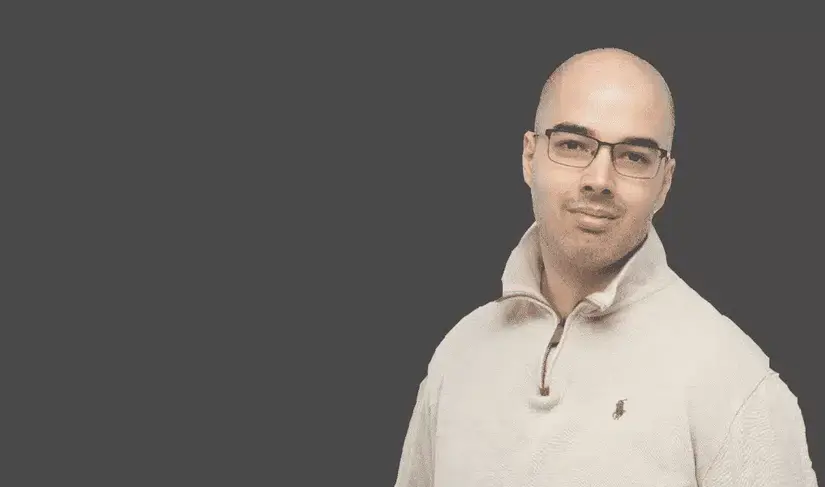 Adam is an internationally recognised author on financial matters, with over 694.5 million answer views on Quora.com, a widely sold book on Amazon, and a contributor on Forbes.