Living in Rome as an expat allows you to experience ancient history and modern cosmopolitanism. Colosseum, Roman Forum, and Vatican City are nearby, making the city a living museum. Rome has Michelin-starred restaurants and a lively fashion and art scene. Locals take leisurely lunches and nighttime strolls despite the hustle and bustle.
If you want to invest as an expat or high-net-worth individual, you can email me (advice@adamfayed.com) or use these contact options.
How to move to Rome
Visa and residence permit criteria must be met before moving to Rome. European and European Economic Area citizens can visit Italy visa-free. To stay in Italy for longer than three months, US or non-EU/EEA citizens need a long-term visa.
Before leaving, you must get this visa from an Italian consulate in your home country. To establish legal residency in Rome, apply for a residence permit within eight days after arrival. These procedures are essential for a smooth transfer.
What is it like living in Rome?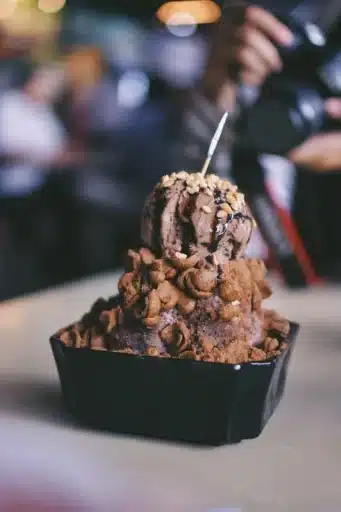 The lifestyle in Rome is where the everyday is often elevated to the extraordinary because of the fervor with which people pursue life. The city prioritizes quality of life over more traditional measures of prosperity. Young expats like this since they can live a fulfilling life in Rome without a career or long commutes. As long as they can survive, they can enjoy the city's beauty.
Modern Rome is full with cultural events, engaging experiences, and leisure activities to keep citizens engaged. Expats will find plenty of fascinating nighttime activities to partake in, thanks to the city's thriving nightlife. The historic architecture of the buildings that now house pubs and clubs makes for an interesting contrast with the modern nightlife.
Expats in Rome can indulge in authentic Italian fare at a city known for its culinary excellence. Going out to eat in Rome is not just about satisfying one's hunger; it's also a great way to learn about the region's rich history and culture through its cuisine.
Housing in Rome Italy
Housing prices in Rome, Italy, are rising little in 2023, indicating stability. Do note, though, that the market is still struggling to keep up with the brisk demand for housing. Price cuts may be on the horizon in the current quarter.
An average one-bedroom apartment in the city center costs more than 1,100 euros a month, while one outside the area costs roughly 700 euros. For larger lodgings, a three-bedroom apartment in the central area costs over 2,000 euros per month, while one in the suburb costs more than 1,200 euros.
Real estate acquisition prices per square meter for apartments are nearly 3,400 euros to 7,300 euros.
Local real estate agents can provide current and location-specific home market insights.
Is Rome safe for expats?
Residents consider Rome safe due to little violent crime. Roman crime is mostly theft, including pick-pocketing, bag theft, and scams. Public transportation, especially at night, might increase the risk of theft or muggings, so be careful.
There have been no serious assaults on foreign women reported in Rome, therefore the city is still a good option for women traveling alone. However, common sense precautions and awareness of one's surroundings are always necessary for a safe and pleasurable stay.
Is living in Rome expensive?
As far as European capital cities go, expenses for an expat living in Rome are relatively low. Prices for a basic lunch menu, with a drink included, in the financial area normally reach 16 euros. The average monthly shopping bill for a single person is about 275 euros.
Monthly passes for public transit still cost roughly 40 euros, and one-way bus tickets may be purchased for under 2 euros. Taxis are a more expensive means of transportation, with fares beginning at €3.50 plus an additional euro for each kilometer.
The monthly cost of utilities, which includes electricity, water, and gas, is only approximately 230 euros. The cost of having fun in Rome will vary with what you decide to do. A monthly membership at a fitness center for one adult costs nearly 60 euros, whereas a movie ticket costs roughly 9 euros.
Depending on who you ask, the average monthly cost of living in Rome for a single person and a four-person household could respectively be anywhere from 820 euros to 1,964 euros to between 3,661 euros and 3,736 euros.
Where to stay in Rome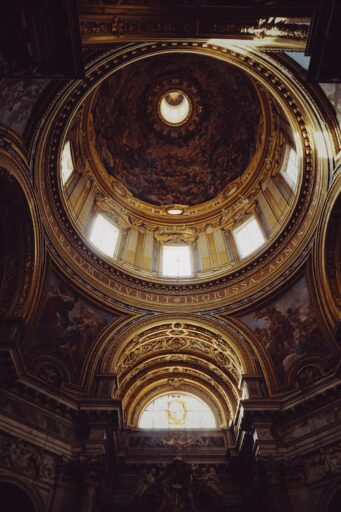 Can't make up your mind about the best places to stay in Rome? Check the recommendations below.
Monti is ideal for individuals looking for a Rome neighborhood accessible to both retail and entertainment venues due to its central location. It's a quiet neighborhood with a good selection of secondary educational facilities.
Overlooking the Tiber, Trastevere is a charming area that has managed to preserve its village-like character despite its urban location. Those looking for a convenient but peaceful downtown location would like this area's historic setting. Because of its close proximity to foreign embassies and universities, it also has a sizable expat community.
Prati is a trendy, contemporary area of Rome that is conveniently located adjacent to both Trastevere and the Vatican. Lawyers and other professionals flock there because of its residential and commercial appeal. You'll be surrounded by Rome's rich cultural heritage every day.
Ostiense is one of the best areas to reside in Rome because it is convenient, inexpensive, and safe. Nearby tourist hotspots and a lively bar scene make it a great option.
San Saba and Garbatella are two of the best neighborhoods in Rome that are popular with families because of the unique architecture of their single-family homes. Their strong feeling of community makes them some of the most desirable real estate in the city.
Getting around
Rome's three diagonal metro lines stop near significant tourist destinations. Though small, the metro provides fast and efficient city transportation.
Trains run from 5:30 am to 11:30 pm on weeknights and until 1:30 am on Friday and Saturday evenings. Rome's three Ferrovie Urbane urban train lines integrate with the metro and offer consistent prices and ticketing.
Due to the metro's limitations, Romans employ buses to maximize public transportation. Rome's huge bus network is cheap, although delays and disruptions are possible. The city has six tram lines that don't reach the city center, but they're cheap and scenic.
Rome traffic is difficult, so avoid driving whenever possible. Locals' aggressive driving makes the city's tiny streets tough to navigate. Parking, especially in central neighborhoods, is expensive and difficult.
Not all Rome taxi drivers are honest, and charges might be high. Travelers should learn about taxi pricing, contact information, and other essentials. Take a taxi only when necessary and agree on the fee before getting in.
Banking in Rome for foreigners
It is recommended that expats relocating to Rome open a bank account as soon as possible to assist receiving income, controlling costs, and paying taxes. Foreign nationals and permanent residents alike are free to create a bank account in Italy. Non-resident accounts are popular among expats since they often generate interest and are not subject to local interest taxes. This can improve the banking experience and make financial affairs easier for newcomers to Rome.
Health Insurance
Expats living in Rome are strongly encouraged to purchase private medical insurance. It has a number of benefits, one of which is access to private hospitals and clinics, which often offer more privacy and comfort than their public counterparts. Medical diseases, experts, and procedures that the Italian SSN might not cover are typically covered by private health insurance plans.
Private health insurance for expats in Rome can be obtained either from an Italian insurance company or an international insurance plan. If an expat needs medical care during the first 90 days of their stay but does not qualify for public healthcare services. It's difficult on the wallet to go without health coverage.
Expats need a completed resident status and a valid Italian identity card in order to apply for an Italian insurance card. Applicants must bring their residency permission, tax number, identification card, and evidence of employment to the local health authority office as part of the application procedure. Obtaining medical care in Rome often requires a valid insurance card.
Expat education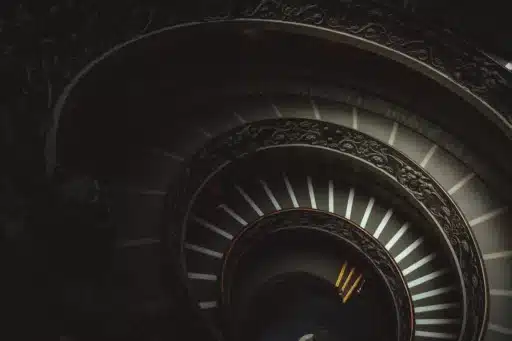 Expat children in Rome have access to public schools, foreign schools, and even the option of homeschooling.
Rome has a strong public school system, though expats may have trouble adjusting owing to the language barrier and cultural differences. Sometimes the level of parental involvement in public schools is lower than what foreigners are used to seeing back home.
Rome is home to a number of excellent international and bilingual institutions of higher learning. Schools like these are helpful for expats on short-term assignments since they provide instruction in the students' home language, reducing the potential for academic interruption. American Overseas School of Rome, Marymount International School Rome, and Rome International School are just a few of the prestigious international schools located in the Eternal City.
Homeschooling is a possibility for foreigners in Rome too, albeit it is not often used.
The Sapienza University of Rome is the largest university in Europe, although there are many more excellent universities in Rome.
Do I need Italian language to live in Rome?
It is feasible to get by in touristy parts of Rome without knowing the language. Simple English phrases will get you by in daily contacts with many Italians, especially those working in the service industry.
However, learning Italian is strongly suggested if you plan to stay in Rome for an extended period or want to integrate more thoroughly into the resident population. Learning the local language not only helps you meet more people professionally and socially, but it also facilitates communication with local authorities.
Friendship-loving Italians may continue speaking Italian to a foreigner even after they realize they don't understand.
Moreover, a traditional evening stroll can provide you insight into the culture and allow you to witness and participate in this cherished Italian practice. This is important because Italian communication relies heavily on non-verbal clues and body language.
Weather in Rome
Typical of the Mediterranean region, Rome has a four-season climate. The months of July and August in Rome's summers are the hottest and driest. Humidity rises throughout these months, adding to the city's already oppressive heat. Rome has moderate, rainy winters, especially in January and February. Snowfall is rare in Rome but can happen.
Spring and October are the best seasons to visit Rome because of the pleasant weather and smaller crowds. The wettest month in Rome is November. Rome gets most of its rain in fall and winter, with November being the wettest. However, rain can fall at any time.
Famous for its year-round sunshine, Rome receives an average of 2,500 daylight hours per year. August and July saw the most sunshine. These pleasant temperatures and humidity levels help to make the city a desirable vacation spot at any time of year.
Pros and cons of living in Rome
Is Rome a good place to live? Yes and no.
The Colosseum, Vatican, and many museums and ancient attractions make Rome a cultural and historical hub. Famous Italian food like pasta, pizza, and gelato is another highlight of the city's gastronomic culture.
The Mediterranean environment, with warm winters and scorching summers, encourages relaxation, while the city's efficient and well-connected public transportation makes getting around easy. However, living cost in Rome like housing and many services might be expensive, which may strain your budget.
Traffic congestion, especially during peak tourist seasons, causes parking and public transportation issues. Italian bureaucracy and lengthy administrative processes often frustrate foreigners. Tourists might also make the city's sites and areas too congested.
Rome may lack green places and outdoor activities. Recent economic problems in Italy have affected job possibilities and economic stability.
Pained by financial indecision? Want to invest with Adam?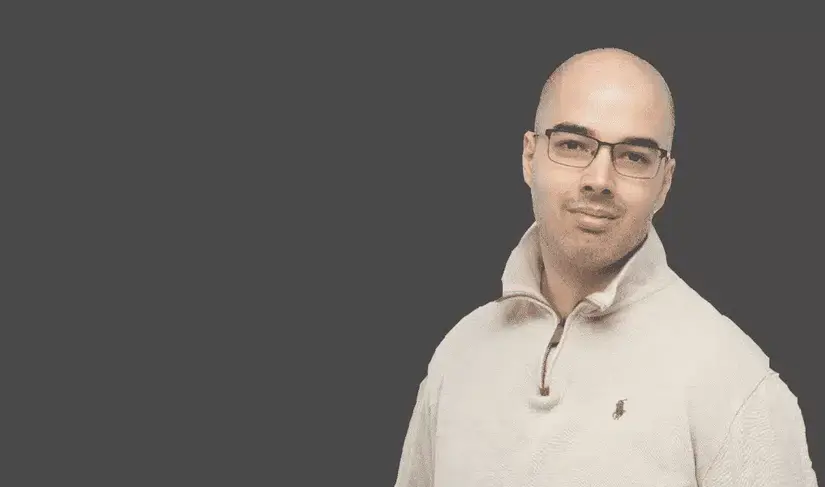 Adam is an internationally recognised author on financial matters, with over 694.5 million answer views on Quora.com, a widely sold book on Amazon, and a contributor on Forbes.