Living in Spain as an expat in 2021 – that will be the topic of today's article. Nothing written here should be considered as legal or any other form of advice, but we have done our best to ensure it is accurate.
If you are looking to invest, don't hesitate to contact me, email (advice@adamfayed.com) or use the WhatsApp function below.
The best time to consider your circumstances is usually before you move to a new country.
Introduction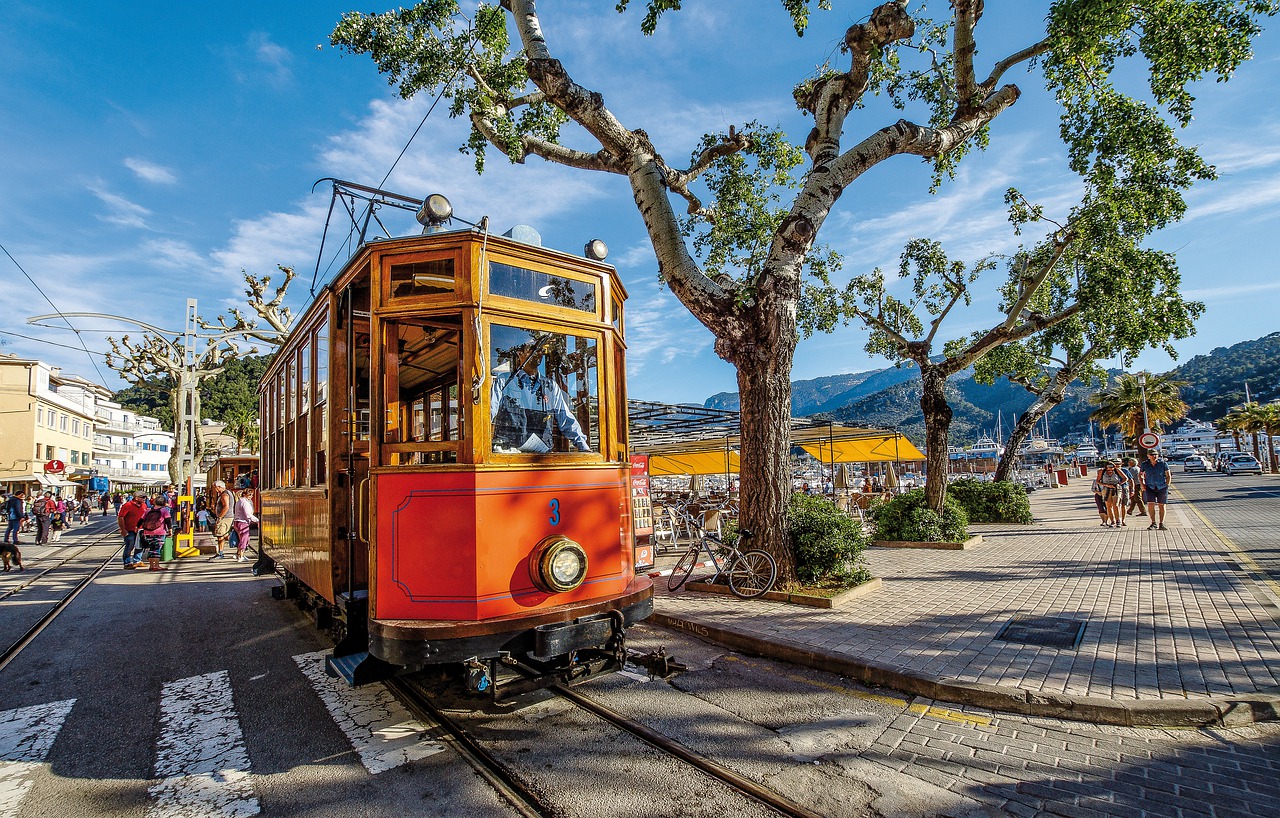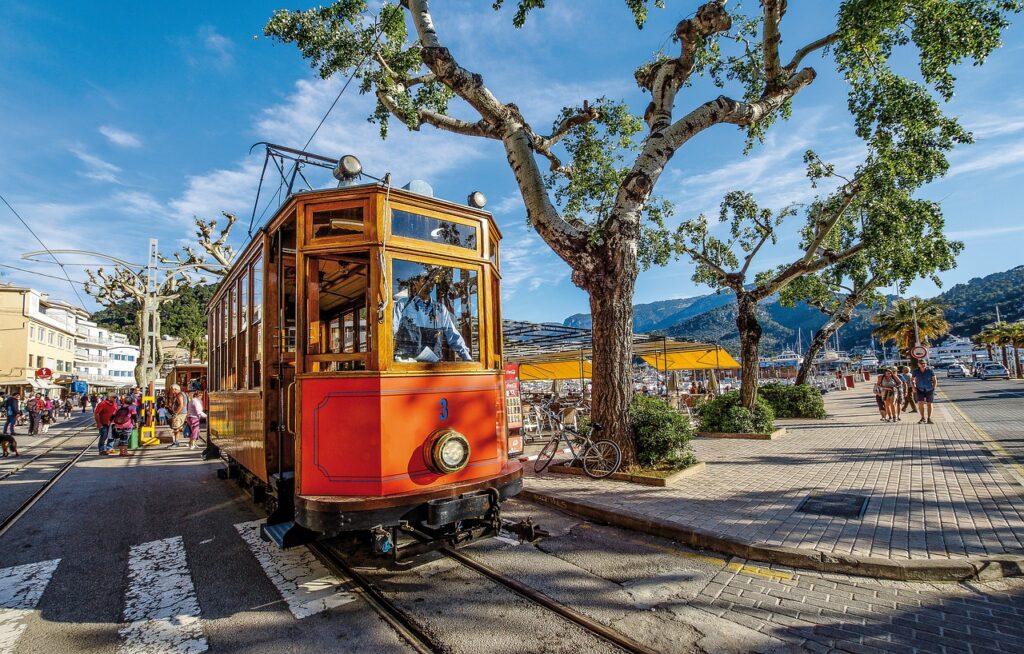 Spain is located in southwestern Europe, on the Iberian Peninsula, and occupies most of it. It also includes a number of islands in the Atlantic Ocean and the Mediterranean Sea. Among the countries of Western Europe, it is second only to France in area.
The population is slightly less than 50 million people. The state system is a constitutional monarchy. The government has executive power, and the king performs only representative functions.
Spain is a member of the European Union and a member of the Schengen agreements. The country's economy is quite stable. In 2018, the value of the gross domestic product is 356 643.4 million US dollars.
The Human Development Index (HDI, a complex indicator that includes a number of characteristics such as the level and duration of life, education, etc.) in 2018 is the 26th in the world, which is a very high indicator.
Living standards in Spain
Answer the question "why Spain?" only at first glance it is difficult. It seems that France or Portugal can also be a good option: beaches, social conditions, rich culture, beautiful architecture and exquisite cuisine, not to mention the "ultra-prosperous" countries of the European Union, such as Germany or Finland. But many people from the CIS countries choose exactly Spain as a future home.
All this can be easily explained by the rather high standard of living in the Spanish kingdom, which is made up of many factors, such as the mild climate, the availability of good medical care, and low costs (relative to continental Europe) for housing, transport and everyday products.
The country's economy is stable and developing, and the unemployment rate, according to economists, is decreasing. The investment climate is also well developed.
The system of social security and assistance in the kingdom is recognized as one of the most effective in Europe (and this is in comparison with even the more prosperous countries of Scandinavia, for example) – payments of benefits to those in need did not stop even in times of crisis.
High quality food, at the same time enough low prices, allow the inhabitants of the kingdom to eat healthy food. Experts from the American Institute for Health Evaluation and Evaluation (IHME) argue that it is the Mediterranean diet with a high prevalence of vegetables, fruits, fresh sea fish and seafood that is the main reason for the high average life expectancy of the Spaniards (more than 85 years).
It is the combination of these factors that allows us to say that the level of quality of life in Spain is very high.
At present, the country's economic situation is far from brilliant. Spain is recovering from the consequences of the economic crisis due to COVID-19.
Despite the optimism inherent in its inhabitants, sometimes you can see a shadow of concern on the faces of some Spaniards.
Of course, they are accustomed to living very well in the 90s years, so it is not surprising that people are unhappy with, albeit small, but still a decline in living standards.
Over the period from 2008 to 2012, the number of low-income subjects increased by 4% and reached 22% (recall that Spain is a monarchy, and all Spaniards are not citizens, but subjects of the king), that is, those whose income does not exceed 60% of the national average.
During the same period, the average per capita income fell by about 5%, amounting to just over € 9,700 per year.
40% of the population has no savings. At the same time, the most affected were the elderly over 65 and young people under 16. Only 45% of Spaniards have their own home, another 35% have a home, but pay a mortgage. More than 10% live in rented apartments.
Why do residents of a country with an average wage of less than 900 euros per month have a high standard of living? It's about prices. Everything is much cheaper in Spain than in other developed European countries.
So, in supermarkets, prices for most products are lower than in large cities of Russia, rental housing starts from 150 euros and is quite affordable, a full meal in fast food restaurants – 5-7 euros, in ordinary restaurants – from 10 euros per person.
And if you save money and eat at home, then one person will need less than 150 euros per month. Cheaper than in the rest of Western and Northern Europe, computers, household and office equipment are here. Excise taxes on tobacco products and, accordingly, prices are low. And local wine does not cost more than juices.
It is so much more profitable to buy gasoline in Spain that many drivers from neighboring France are not too lazy to stop by at a gas station.
For your reference: a basket of groceries, household chemicals and other little things for a family of four per week will cost about 90 euros.
But it is not even the material side of life that is more important for the Spaniards. Of fundamental importance for them is the so-called quality of life, the opportunity to enjoy it: to take a trip, go to football, sit with friends over a glass of wine, etc. And in this sense, the Spaniards are happy people, despite any crises.
Pros and cons of living in Spain
Let's take a closer look at the main pros and cons of living on the Iberian Peninsula. Although, of course, both the pros and cons in this article can be called very subjective: someone will not like the friendliness and ease of the Spaniards.
So, the pros of living in Spain:
Safety. Of course, in the "centers of tourist attraction" you can encounter street crime, but in general Spain is a very safe country: here you can safely walk at night without worrying about the content of your own wallet;
Features of communication. The Spaniards are very friendly, and this is noticeable in everything: here you rarely come across cases of everyday rudeness. Almost any passer-by will be ready to help you and suggest something, and employees in offices and banks in the overwhelming majority will be very positive about you;
Affordable medicine. The system of providing medical care is effective and accessible to almost all segments of the population; large clinics and treatment centers are easy to find not only in large cities, but also in "district centers";
Spanish cuisine. Local cuisine is rightfully considered one of the best in the world: fresh products, delicious wines, ham and traditional cheeses – all this is worthy of a separate material on our website;
Prices. First of all, food, education, medicine, real estate by the sea in Spain – some of the lowest in Europe;
Visa-free travel to other European countries for all holders of a Spanish residence permit.
Cons of living in Spain:
Reluctantly, we decided to attribute this point to the disadvantages of living in Spain. The need to learn a new language – yes, in the main centers of attraction for tourists you can easily get by with English, and even, if necessary, with sign language, but for a full and high-quality life in the kingdom, you will still need to learn Spanish.
Manyana. Which translates from Spanish as "tomorrow". The other side of the ease of communication with the locals – the Spaniards do not like to refuse something; and besides, they do not like rigid boundaries, especially periods. Therefore, to any question that obliges the Spaniard to perform an action within a certain period, you can get the answer "manana". And, believe me, most often the necessary action will not be performed precisely "tomorrow". Manyana can mean "within a week", "in a month at best" and even "never";
The need to understand the new tax system. Dealing with the taxation system for foreigners in Spain is not so difficult – we have already talked about the main types of taxes in this country. However, sometimes the assistance of a dedicated tax advisor may be required;
It is difficult enough to get a work permit. The only exceptions are rare and demanded specialists.
Education, medicine and work in Spain
We have analyzed each of these aspects in detail in the relevant materials, but for the convenience of the reader, we will once again briefly describe each of them with links to more detailed information.
Education
The education system in the kingdom is also quite developed and accessible: numerous private kindergartens open their doors for parents of preschoolers, from the age of three you can arrange a child in a public institution. School education in Spain is compulsory for everyone, even for children of illegal parents. Schools are presented as ordinary public (and, accordingly, free), and private – with full or partial financing of paying for the child's education. In high school, residents of Spain can choose from several options: continue their schooling and prepare for university entrance, study a specialty at a local college, or simply start working.
Higher education in Spain is paid for both foreigners and citizens of the country, although both of them can receive subsidies or scholarships to study. Spain itself is a real university country: the cost and quality of education in local universities attract not only residents of the country, but also a huge number of foreigners.
Medicine
Here, the kingdom also does not lag behind in the quality and availability of medical services for the population. Emergency medical care, as well as school education, is available to all segments of the population, including illegal residents of the country. Regular medical care can be obtained by insurance holders, which can be both private and public. Our site contains material that details the health care system and medical care in Spain.
Work
We talked about the labor market and work in Spain quite recently. Russians and residents of the CIS countries can count on both numerous and "simple" types of seasonal work, as well as vacancies for rare and in-demand specialists, if they are.
Is it easy to get a job in Spain?
Getting a job is the main problem for the bulk of Russian emigrants. This is a difficult question, especially in the context of the economic crisis. If a few years ago it was quite easy to get a job illegally without having the appropriate permission from the Spanish authorities, now this path is becoming less and less promising. The fact is that the government changed its approach to the problem of illegal immigrants and sharply, up to several thousand euros, increased fines for employers who hire foreign citizens without the right to work.
The basis for the legal employment of a foreigner in Spain is a work permit. The right to work is one of the components of a person's status in a country. And it can be purchased either immediately, having received a visa with the right to work, or after a few years, having received permanent residence in Spain. There are 2 ways to solve this issue:
registration of a call from the employer;
opening your own company.
The first way, on the one hand, is the easiest. But, on the other hand, try to find a Spaniard who can convince the migration authorities of Spain that you are the most needed worker for the country's economy. And among the local unemployed registered at the labor exchange, you cannot find any replacement!
Starting your own company does not in itself entitle you to work in it. You can register any Society without even coming to the country. But during the first year, your company must show active activity and pay all applicable taxes and fees. It is important that the firm creates jobs for the Spaniards themselves. Only then is your application for a work visa likely to be approved.
So, you somehow got the right to work in Spain. What's next? If you already have a company and it is functioning successfully, then the issue will be resolved by itself. And if not, then you need to look for a job for hire. What are the possibilities for this?
1.Seasonal work. It is a vast market that includes the agricultural, resort and tourism industries. There is a constant demand for workers, waiters, sellers in shops and kiosks, maids, cleaners, etc.
2.Construction sector. Workers and middle personnel are in high demand.
3.If you are a qualified specialist in such industries as mechanical engineering, chemical and woodworking industries, computer technology, then you can be sure that you will not be left without work.
It should be noted that knowledge of English only in some cases can increase your chances of getting a job. But a good knowledge of the Spanish language is often not only desirable, but also required.
After completing the contract, you immediately get the right to free medical care, all kinds of social benefits and payments. If you are suddenly fired, then within four months (with the condition of registration at the labor exchange) you will be able to receive 2/3 of your salary.
The daily routine in Spain is peculiar. All businesses, offices, offices, institutions, shops, etc. work intensively in the first half of the day. This is followed by a long lunch break, called a siesta, followed by the second part of the working day. At this time, the work of the Spaniards, to put it mildly, is already less productive. And most state and municipal institutions generally function only until the siesta.
Pension system in Spain
The average pension in Spain is about 900 euros, the minimum is 400 euros. The retirement age is 65 years, but reaching this age is not enough to receive a pension. You must also pay your local social security contributions for 15 years.
The amount of the pension depends on the amount of contributions for the entire period of employment. An agreement has been signed between some countries and Spain that regulates the issue of assignment and payment of pensions to persons who were employed in the territory of both states, including migrants.
According to this agreement, work experience can be summed up, that is, a person has officially worked in his country for 12 years and in Spain for 3 years. The total length of service is 15 years, which is enough to qualify for a pension in Spain.
But the amount of payments will depend only on the amount of contributions to the country's pension fund. At the same time, no one prohibits receiving a pension of his country. With simple calculations, we can conclude: pensioners live in Spain quite comfortably.
Retirees in Spain
Retirees in Spain do not limit their pastime to sitting in front of the TV. Many elderly people begin to travel actively, visit resort towns and sanatoriums
Where to live in Spain as an expat?
The solution to this problem depends on several conditions. First, you need to be clear about what you expect from Spain.
It can be a desire for a quiet, pastoral life away from human troubles, or, conversely, a desire to plunge headlong into a seething life among noisy and talkative Spaniards, or some other more exotic aspirations. Secondly, the economic foundations of immigration, in other words, what you can afford.
Barcelona
Barcelona is often called the Spanish Paris, but only located on the shores of the Mediterranean Sea. It is a large city with a population of over one and a half million people, and together with the suburbs (Greater Barcelona) – about 5.5 million people.
Barcelona is a cosmopolitan and multicultural city. There is almost everything here: the airport, the metro, museums, theaters, race tracks, supermarkets, and so on.
At the same time, there are many illegal immigrants from Africa, a high level of street crime, a very high population density and the priority of the Catalan language. It is easy to find a job in Barcelona, ​​but at the same time, housing prices are very high.
Tarragona
Tarragona, Salou and other cities of the Costa Dorada. They are located at a distance of several tens of kilometers from Barcelona, ​​but life here is completely different.
These are typical seaside and resort towns, largely tourist-oriented. The largest port is located in Tarragona, where workers are constantly in demand.
At the same time, housing prices are several times lower than in the capital of the autonomy. These cities are characterized by the cyclical nature of life, due to the seasonality of the influx of tourists and vacationers.
Valencia
Moving further along the Mediterranean coast, we will find ourselves in Valencia – the third largest city in Spain. The administrative center of the autonomy of the same name. The population is about 900 thousand people.
Large business, industrial, trade and cultural center. There is an airport, metro, and one of the largest seaports in the country. The city is a UNESCO World Heritage Site. About 8-10 years ago, there were very few immigrants here, but in recent years their number has been growing, probably faster than in any other place in Spain.
And there is a reason: in Valencia, everyone can find what they need from life. There is hustle and bustle on one street, and peace and quiet a few blocks away.
There are many historical monuments, museums, a zoo and an oceanarium. It's easy to find a job, and housing prices don't bite.
Alicante
Further south is the province of Alicante. Here are located such cities as Alicante proper (the capital of the province), Torrevieja, Benidorm, Denia, Elche and some others.
This whole area is called the Costa Blanca. These are mainly small towns with a population of up to 100 thousand people.
Only Alicante itself is much larger – about 400 thousand people. The province specializes in the production and processing of agricultural products and building materials.
But in cities, more than 80% of the population is employed in tourism services and trade. Therefore, it is much easier to find seasonal work in the Costa Blanca region.
The highest housing prices are in Alicante. But they are still much smaller than in Valencia, and even more so in Barcelona.