Everything from Sydney cost of living to visa requirements and banking options will be covered in this comprehensive guide to living in Sydney, one of the Australian cities popular to expats.
If you want to invest as an expat or high-net-worth individual, you can email me (advice@adamfayed.com) or use these contact options.
Living in Sydney 101
Getting Visa, Residency and Citizenship
Obtaining a Visa. To enter Australia, everyone must fulfill character criteria. This includes declaring all convictions, even traffic and minor misdemeanors. Visas vary by purpose: job, study, or travel. Visa applications must meet requirements and include supporting documents. The Department of Home Affairs website allows visa applications.
Residency in Sydney. To become a permanent resident in Sydney, you must apply for and receive a permanent visa, allowing you to continuously enjoy living in Australia. Labor and family visas are common permanent visas. Applications for permanent visas must meet particular standards. The validity of your permanent visa's travel facility determines your eligibility to return to Australia.
The Citizenship Process. Obtaining Australian citizenship requires permanent residency and meeting specific criteria. Adults over 18 applying for Australian citizenship must pass a citizenship test (unless they are over 60), be permanent residents, and meet the residence requirement. Residents who became permanent residents after July 1, 2007, must live in Sydney Australia for four years before applying for citizenship. Australian citizenship for children has varying requirements. Australian citizenship is verified via a certificate.
Is Sydney safe for expats?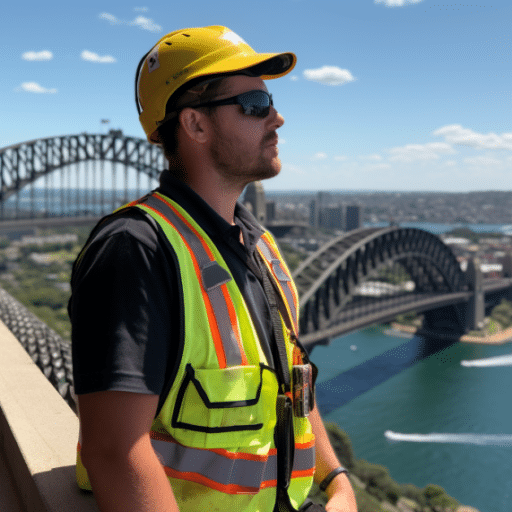 Both visitors and locals can feel secure in Sydney city thanks to its low crime rate and little risk of natural disasters. Even so, it is wise to exercise caution and be aware of your surroundings wherever you are. Avoid carrying large amounts of cash to avoid petty crimes like pick-pocketing too.
While there aren't many serious dangers in Sydney, there is occasionally harmful wildlife. It is possible, albeit uncommon, to come across venomous animals including snakes, ticks, and spiders. In addition, surfers face the danger of shark attacks, so it's best to stick to populated beaches with protective nets.
Despite these considerations, Sydney maintains a commendably low crime rate.
Sydney weather
Sydney's weather can be characterized as unpredictable at times, with distinct seasons:
Summer: December to February
Winter: June to August
Spring: September to November
Autumn: March to May
Rainfall in Sydney is constant throughout the year, with the wettest months being April, May, and March. In addition, the city might experience heatwaves during the summer, leading to uncomfortable high temperatures.
Accommodation Sydney
Expats enjoying their Sydney life have various accommodation options, including:
Apartments: Sydney offers both furnished and unfurnished apartment rentals to suit the demands of expats.
Shared housing: Sydney expats, especially budget-conscious ones, prefer shared accommodation. It lets roommates split rent and utilities.
Homestays: Expats in Sydney can also stay in homestays. This option is for people who want to live with a local family and experience local culture.
The Sydney rental market has struggled with record-low vacancy rates, high rents, strong demand, and an expanding population. Renters face competition and challenges because of these causes. According to several analysts, rising property prices could strain affordability. Expats seeking Sydney rentals should expect a competitive market.
Where to stay in Sydney
Sydney's several neighborhoods each have their own character and attraction to foreign residents.
Surry Hills, a hip and happening neighborhood immediately south of the Central Business District, is renowned for its many dining and entertainment options. The young working class and international students love it.
Located to the east of Surry Hills, Darlinghurst is also a hip area full of cafes, bars, and restaurants. Expats and young professionals flock there.
Located just north of the Central Business District, Kirribilli is a neighborhood in Sydney known for its stunning views of the Sydney Harbour Bridge and Opera House. The picturesque beauty of this harborside area is a major draw for the city's millennial and expat populations.
The bohemian atmosphere, colorful street art, and buzzing music scene of Newtown make it a must-visit area just south of the Central Business District. Young professionals and internationals who are looking for something different go there.
Many wealthy areas are in the Eastern Suburbs east of the central business district. This neighborhood attracts families and foreigners seeking an elite lifestyle with its beautiful beaches, parks, and luxury shopping and restaurants.
Sydney's northern suburbs' family-friendly Neutral Bay has parks, sports fields, schools, commercial malls, and hospitals. This area is popular among families.
Manly, a beachside district north of the CBD, is known for its beautiful beaches, coastal walks, and laid-back lifestyle. Families and foreigners like the laid-back vibe.
West of the CBD, Balmain has historic buildings, boutique stores, and hip cafes and restaurants. Families and expats love its harborside location.
North of the CBD, Cremorne has breathtaking Sydney Harbour Bridge and Opera House vistas. Families and foreigners love the scenery.
North Sydney is a lively business zone north of the CBD with high-rise office buildings, shopping centers, and restaurants. It attracts young professionals and expats.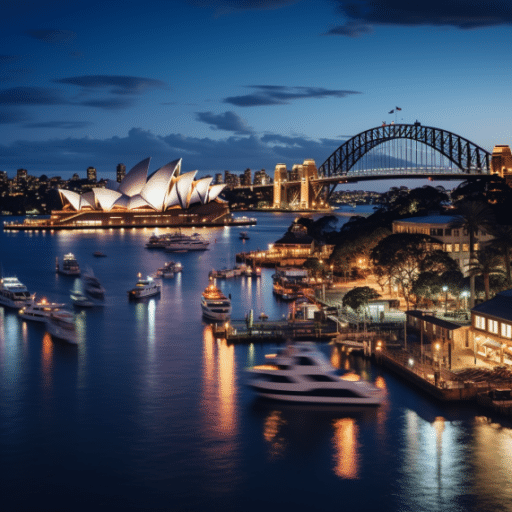 Cost of living in Sydney
Sydney is known for its high cost of living.
Housing: Sydney has extremely high housing costs. Apartments with one bedroom in the downtown area often rent for from 2,400 AUD to 4,000 AUD per month. Apartments in prime downtown locations often sell for between 1,300 AUD and $2,554 AUD per square foot.
Food: Dining out in Sydney can be relatively pricey, with a meal for one at an inexpensive restaurant costing about 25 AUD. If you opt for a meal for two at a mid-range restaurant, it typically comes to around 140 AUD.
Transportation: In contrast, transportation costs in Sydney are relatively affordable. A single ticket for local transport typically amounts to approximately 4.88 AUD.
Utilities: Utility costs can vary based on the apartment's size and usage. On average, monthly electricity and gas bills amount to around 246 AUD. Internet bills generally cost around 79.52 AUD per month.
While Sydney's living expenses are indeed high, it's essential to note that housing and food are the most significant expenses, whereas transportation is relatively affordable, providing some balance for residents and expats.
Can foreigners open a bank account in Sydney?
Expats planning to relocate to Sydney have the option to open a bank account both before and after their arrival in Australia. They must submit a passport or driver's license and proof of address to begin. National Australia Bank (NAB) allows account opening up to 12 months before arriving in Australia.
Depending on their individual circumstances, expats in Sydney can open a transaction account, savings account, or an account denominated in their preferred foreign currency.
Many of Sydney's banks have earned the praise of their international clientele. New Zealand Bank, Commonwealth Bank of Australia, Westpac, and ANZ are some of these.
These dependable financial institutions provide a full suite of services to cater to the monetary requirements of foreign nationals, including access to international banking services, priority banking, user-friendly internet banking alternatives, and the assistance of bilingual staff.
Public Transport Sydney
Sydney has a diverse public transit system, including buses, trains, metro rail, light rail, and ferries. Transport for NSW manages this vast network.
People have two main ways to use this transportation network. Payment can be made with an Opal card, contactless credit card, debit card, or mobile device. Smart cards like the Opal card ease public transport payment.
Sydney has a good public transport system, road infrastructure, and cycling and walking trails. Sydney's neighborhoods, beaches, and regions are connected by many bus routes. Notably, certain bus routes run 24/7, ensuring accessibility at all times.
Circular Quay is the jumping off point for boat services that take visitors around Sydney Harbor and to nearby neighborhoods like Balmain and Parramatta, as well as harborside attractions like Taronga Zoo.
The inner west and the CBD both have convenient access to light rail services, and there are ongoing initiatives to expand the network. When completed, the city's transportation system is expected to undergo a dramatic shift due to the installation of a metro network and a sizable light rail expansion project.
Can foreigners drive in Sydney?
Expats with English-language overseas licenses can drive for three months in Sydney. Australia adheres to left-side driving, with cars featuring a right-hand drive. Non-English licensees need an international driving permit to drive in Australia.
Major cities like Sydney have considerable traffic, especially at peak hours, requiring cautious and patient driving.
Healthcare and Insurance in Sydney
Australia's Medicare public health insurance program is widely recognized as among the best in the world. Coverage for hospital stays is expanded, and for primary care and preventative therapies like physiotherapy, the system normally pays for about 75% of costs.
Expats in Australia aren't eligible for Medicare, and most visitors aren't covered either. Australia's expats and foreign residents should enroll in international health insurance policies. These plans provide nationwide access to a wide range of medical services and treatments in private and public healthcare institutions.
Many international health insurance plans cover dental, pharmaceutical, and ambulance services in addition to Australian public healthcare. Expats and international students living in Australia are covered by these all-inclusive plans.
Are there international schools in Sydney?
Sydney has many international schools for multicultural students. These schools provide International Baccalaureate, German, and French curricula. Preschool through year 12 provide comprehensive academic opportunities for students of all ages. International schools are strategically located across Sydney to serve families in different areas.
Sydney vs Melbourne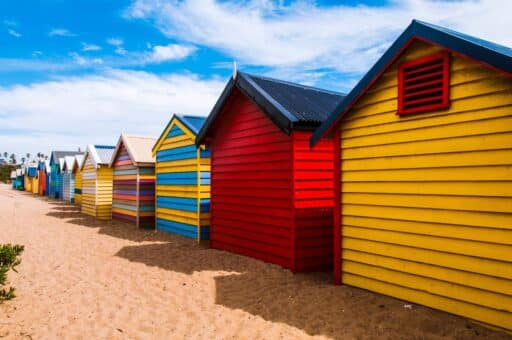 Melbourne and Sydney, Australia's largest and most popular cities, provide unique and enticing experiences. The capital of New South Wales in Sydney is known for its beaches and sunshine. Its laid-back vibe and Opera House and Harbour Bridge draw tourists.
Sydney is the financial, celebrity, and tourism center but more expensive than Melbourne. The city relies on outdoor sports and activities despite its decent but slow public transportation.
On the other hand, Melbourne, the capital of Victoria, is recognized as the cultural heart of Australia. It charms with its European ambiance, stunning architecture, and multicultural lifestyle. The city's allure lies in its hidden laneways, thriving cocktail bars, vibrant street art, and round-the-clock nightlife.
Often hailed as the most European-style city in the country, Melbourne also distinguishes itself with a richer sports culture than Sydney. Moreover, Melbourne tends to be more budget-friendly compared to its northern counterpart.
For those with a penchant for wine and culinary delights, Melbourne proves to be a delightful choice. Its public transport networks, while efficient, are similarly regarded as somewhat leisurely.
How's the internet in Sydney?
Australia boasts a range of internet service providers offering Fixed Line NBN, Fixed Wireless NBN, Mobile Broadband, 4G Home Internet, and 5G Home Internet services.
Among the prominent providers, Optus and Telstra stand out as two of the largest, furnishing NBN plans inclusive of a modem with 4G backup. Aussie Broadband has earned a reputation for its top-notch customer service and provides a diverse selection of NBN speed tiers. Meanwhile, Belong shines as a budget-friendly choice in the market.
When seeking the ideal internet provider tailored to your location, you can effectively utilize a broadband plan finder tool. Simply input your address to access a comprehensive list of pertinent plans, and then employ filters to pinpoint the price and speed that align best with your specific requirements.
It's important to note that the NBN is the prevailing and widely adopted internet connection in Australia. Thus, if you reside in a major city such as Sydney, the premier service providers in your area will invariably offer NBN plans.
Pained by financial indecision? Want to invest with Adam?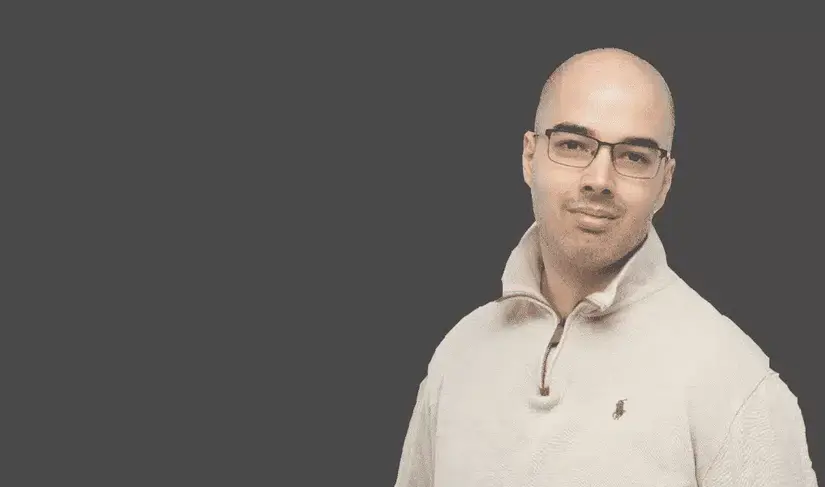 Adam is an internationally recognised author on financial matters, with over 694.5 million answer views on Quora.com, a widely sold book on Amazon, and a contributor on Forbes.