To make sure you can confidently navigate and enjoy living in Vancouver, we'll cover essentials like the cost of living, visa requirements, and insurance options in our in-depth relocation guide.
Beautifully situated on Canada's west coast, Vancouver city is one of the best places to live in British Columbia. It is a city where urban sophistication and breathtaking natural scenery harmoniously coexist.
If you want to invest as an expat or high-net-worth individual, you can email me (advice@adamfayed.com) or use these contact options.
Living in Vancouver 101
Visa, Residency and Citizenship
Express Entry is a program that helps manage skilled workers' requests for permanent residency in Vancouver British Columbia. To begin the Express Entry procedure, applicants must first construct an online profile, in which they outline their skills, education, work experience, and language abilities. After they've proven they're qualified in every way, their names will be added to a candidate pool and given a numerical score. After that, the best applicants are extended invitations to seek for citizenship.
Each province and territory in Canada runs its own Provincial Nominee Programs (PNPs), allowing them to submit candidates for permanent residency whose talents meet the specific needs of their economy and labor market. Permanent resident applications to Immigration, Refugees, and Citizenship Canada require PNP candidates to first get a nomination from a province or territory.
Canadian citizens and permanent residents can sponsor their spouses, common-law partners, dependent children, parents, and grandparents for permanent residency.
Business Immigration is for experienced entrepreneurs with a high net worth who want to invest or start a business in Canada.
The Caregiver Program selects skilled caregivers to care for elderly, disabled, and children in private Canadian homes.
Do remember that if you are granted permanent residency, you will not be considered a citizen unless you apply for it. Canadian citizenship requires completing eligibility requirements and a separate application process.
Is Vancouver safe for expats?
Vancouver Canada is often regarded as a safe city. Overall, the city's crime rate is low, and major crimes aimed against foreigners are quite uncommon. The rare occurrence of minor crimes like pick-pocketing is not cause for alarm. Vancouver has a moderate safety score, so women traveling alone might feel comfortable getting around the city. However, caution and vigilance are still required, especially in poorly lit locations.
How is Vancouver weather?
Vancouver has all four seasons. Rainfall is a common occurrence in this coastal city, particularly during the fall and winter months. Snow is a rarity, though occasional summer heatwaves can be experienced. Additionally, Vancouver is susceptible to fog, particularly in the fall and winter.
Winter spans from January to March.
Spring graces the city from April to June.
The summer season extends from July to September.
Fall paints the landscape with vibrant hues from October to December.
Accommodation
Vancouver's property market is notoriously expensive and competitive. The benchmark price for Metro Vancouver (Greater Vancouver) homes exceeded a million Canadian dollars in third-quarter 2023. This market has a low inventory, which might make buying inexpensive housing difficult. Despite high prices, Vancouver's real estate market remains attractive, proving its longevity.
Where to stay in Vancouver
Central Vancouver is near the city's top attractions, restaurants, and stores. For a lively atmosphere and easy public transportation, it's the best area to stay in Vancouver. West End, Yaletown, and Gastown are notable neighborhoods.
A popular neighborhood for young professionals and families, Kitsilano is near the beach and has stunning mountain and sea vistas. With its laid-back West Coast vibe, Kitsilano has fashionable stores, restaurants, and coffee shops.
West Point Grey, on the city of Vancouver's wealthy west side, with gorgeous houses and ocean and mountain views. Many top schools are in this family-friendly area.
Hipsters love Mount Pleasant, east of Vancouver downtown, for its fashionable shops, restaurants, and cafes. Young professionals and creatives love it as an arts center too.
South Vancouver is a multicultural area in southern Vancouver. Its inexpensive housing makes it a great choice for city dwellers seeking a suburban vibe.
Main Street and Commercial Drive are famous in East Vancouver, a large area east of downtown. These neighborhoods attract bohemian and artistic people with their distinctive stores, restaurants, and cafes.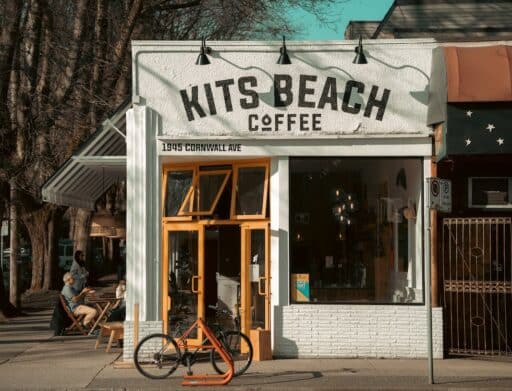 Is Vancouver expensive?
The cost of living in Vancouver per month is relatively high; a single person should expect to spend between C$2,500 and C$3,000 on average. A major chunk of the allocated funds is eaten up by housing, with monthly rent for a one-bedroom apartment reaching C$1,400 to just under C$3,000.
Electrical, heating, cooling, water, and trash disposal costs average C$150 to C$250 per month. Using public transit or a car affects transportation costs. Car ownership costs several hundred dollars per month due to fuel, insurance, and maintenance, whereas a monthly transit pass costs C$100 to C$150.
Dietary preferences affect food expenditures too. Dining out costs C$20 to C$60 every meal, while groceries cost C$400 to C$600 per month for a single person.
The overall expenses will always vary based on the exact location, say, if within the Vancouver city centre or outside the area.
Can foreigners open a bank account in Vancouver?
Having many possibilities, opening a bank account in Vancouver as an expat is a feasible process. Banks in Canada, online banking services, and traditional bank branch locations are all viable options.
Expats wishing to open a bank account in Vancouver would normally need to provide two forms of government-issued identification and evidence of their present address. Ask the chosen bank about their specific documentation requirements.
Certain banks also give access to investing, so if you're interested in things like investment funds or equities, you can check with the bank if they offer such. Just be cautious with the fees and investment risks before you take any action at all.
If you need very specific banking services like priority or private banking, talk directly with banks in Vancouver to know if they are offered to expats.
What's the transportation in Vancouver?
Vancouver's TransLink-managed public transit system includes buses, the SeaBus ferry, and the SkyTrain (light rail) across Metro Vancouver. The system operates daily from 5 or 6 am until 1 am and is reliable, eco-friendly, and affordable.
Bike lanes and trails are interspersed all throughout the city since bicycling is highly valued in Vancouver. There are various rental shops that make it easy for tourists to go around on two wheels. In addition, the downtown area is sprinkled with docking stations for the city's bike-share program, Mobi by Shaw GO.
Vancouver is a great place to go for long, leisurely walks because so many of its points of interest and neighborhoods are easily accessible on foot. Enjoy the sights and get some exercise all at once by walking about town.
Ferries are an important way to get from Metro Vancouver to popular areas like Vancouver Island and the Gulf Islands. Visitors can find information about passenger notices, schedules, and fares on the BC Ferries website, the major service provider.
Can foreigners drive in Vancouver?
Vancouver is easier to drive than many major cities, although traffic might slow you down.
Visitors in Vancouver can drive for six months with a valid foreign or out-of-province license, subject to restrictions. The license is invalid for Vancouver after this period.
Start getting a driver's license soon after moving to Vancouver. If the authorities ask for your license, you must show it or obtain a Notice of Driving Prohibition.
Canadian law requires automobile insurance for all drivers. Vehicle owners must have enough insurance. Even if you frequently drive a relative or friend's automobile, you must be listed on their insurance policy. Different car insurance plans cover personal injury, property damage, or both.
Healthcare and Insurance
Residents of Vancouver have access to publicly funded, high-quality healthcare that has earned international acclaim.
British Columbia's version of public health insurance is called the Medical Services Plan (MSP), and it follows the federal model of healthcare delivery used everywhere in Canada. Insurance-related medical costs, like visits to specialists, primary care physicians, and emergency room, are paid for by the MSP.
For expats moving to Vancouver, they can apply for MSP in person, online, or by mail with their permit, ID, and address. After applying, coverage begins three months later. Foreign nationals who have obtained permanent status in Vancouver are encouraged to enroll in MSP as soon as possible. The MSP is available to expats with a CareCard and Personal Health Number.
Personal or employer-sponsored private health insurance is essential to protect your new life in Vancouver.
International residents cannot use the health insurance system if they are only visiting. They should enroll in overseas health insurance instead, which lets them obtain healthcare at many Canadian private and public hospitals with shorter wait times.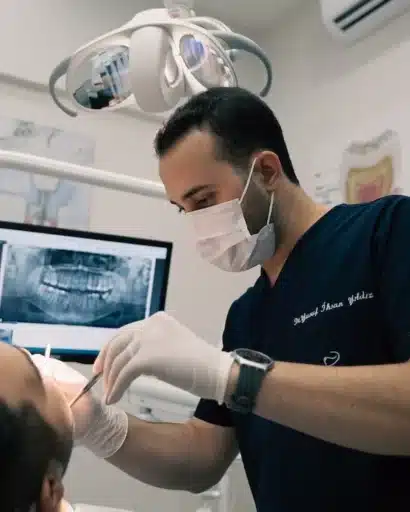 Are there international schools in Vancouver?
Vancouver has many foreign schools, including private and International Baccalaureate (IB) schools. They provide a variety of academic programs, including the British Columbia curriculum and IB. Students who are interested in attending university in Vancouver have many excellent educational options.
Vancouver has many public and private schools with good standards as well.
Vancouver vs Toronto
Of the two Canadian cities, it is clear that Toronto has the superior job market, salary range, and economic growth. It's a major financial center in Canada after all. Vancouver, on the other hand, relies heavily on the timber and tourist industries.
Numbeo reports that C$8,672 would be needed in Vancouver to maintain the same level of life one can have with C$8,100 in Toronto (assuming one rents in both locations). Rent in Vancouver is about 6% higher than in Toronto, so overall consumer prices in the former are around 3% higher.
Toronto is culturally cosmopolitan like New York City, while Vancouver is Western like San Francisco or Seattle. Vancouver has a vibrant arts and cultural sector, whereas Toronto is recognized for its rock and alternative music scene.
Vancouver attracts outdoor enthusiasts with its beautiful beaches, rich natural spaces, and proximity to majestic mountain ranges.
What are the pros and cons of living in Canada?
Canada has several advantages as a destination, including an open-minded culture that values diversity and immigrants. Notably, the country offers free primary and secondary education, a good level of life, and strong social assistance. Living there is appealing due to its multiculturalism, four seasons, and low crime rate.
A relatively high tax rate, high cost of living, especially in big cities like Toronto and Vancouver, and frigid winters might be scary for people unfamiliar with the climate are all issues to consider. Canada's property market is among the costliest, and healthcare wait times are long. Canadians are also more formal and restrained than other cultures, which may be difficult for individuals used to an easier pace.
Pained by financial indecision? Want to invest with Adam?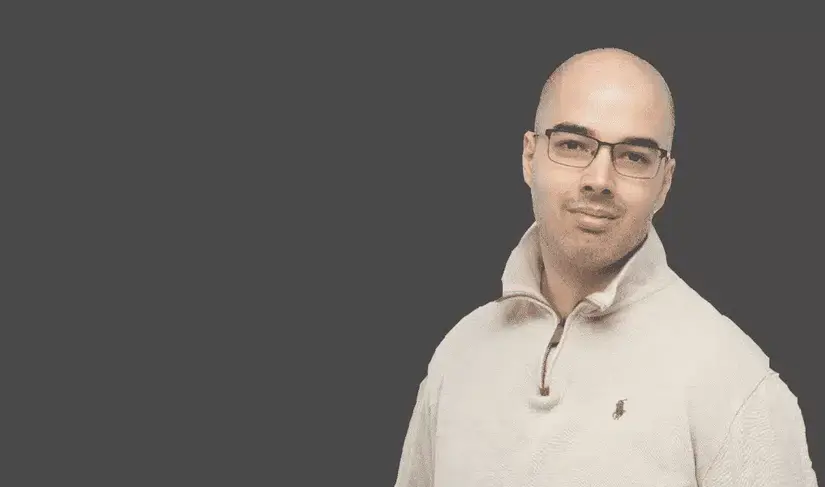 Adam is an internationally recognised author on financial matters, with over 694.5 million answer views on Quora.com, a widely sold book on Amazon, and a contributor on Forbes.