Amsterdam is more than just a place to live in; it's also a community that welcomes and supports its expats. Those moving to Amsterdam might quickly feel at ease thanks to the city's welcoming locals. In addition, there are several international communities in the Netherlands' capital that can help you settle there.
Because of its international reputation, English is commonly spoken in Amsterdam, making travel and communication a breeze. Amsterdam is smaller than other European capitals, making commuting easier and city travel easier. Amsterdam's well-developed bicycle infrastructure and popularity make biking a unique and eco-friendly way to explore.
Amsterdam's dedication to encouraging a balanced life outside of work is a major perk of living there. You'll have plenty of chances to relax and have fun in your free time thanks to the city's abundance of attractions and entertainment venues.
If you want to invest as an expat or high-net-worth individual, you can email me (advice@adamfayed.com) or use these contact options.
How to Move to Amsterdam: Visa Options
Visa and permit requirements differ every nation, so it's important to research those beforehand. The process of immigration might be streamlined thanks to visa waivers offered by a number of nations.
If you're from certain territories like the EU, EEA and Switzerland, you can live and work in Amsterdam without a visa; you must register with the local municipality if your stay exceeds 90 days.
For Andorran, Australian, Canadian, Japanese, Monaco, New Zealand, San Marino, South Korean, US, and Vatican City expats, the process is simple. Visit the Netherlands without a visa and apply for a resident permit.
Before moving to Amsterdam, you'll need a long-stay visa and a residence permit if your nationality isn't listed above. Understanding these criteria is essential to adjusting to life in this lively Dutch metropolis.
The process of obtaining the necessary permits for living in Amsterdam depends on your specific circumstances and the type of visa or residence permit required:
Long-Stay Visa Application: A long-stay visa can be obtained at your local Netherlands consulate or embassy if you are a skilled worker, entrepreneur, or investor.
Residence Permit Application: After arriving in the Netherlands, you can apply for a residence permit to work, study, or join family. Visit IND for this.
Residence Permit for Visa Holders: Before entering the Netherlands, you must apply for a visa and residence permit at your local embassy or consulate.
Approval for a residency permit takes about 90 days. Your foreign documents must be translated into English, Dutch, French, or German and legalized to meet criteria.
Do I need to register my address in Amsterdam?
Anyone moving to the Netherlands, including Amsterdam, must first register with the municipal government. Schedule an appointment at the City Office within five days of your arrival to ensure a smooth registration process. Penalties may be imposed for late submissions. To successfully register, you will need both legal status in the Netherlands and a Dutch address that can be verified.
To register, one must attend the registration meeting. A parent or legal guardian must accompany children under 16 and display identification. During registration, EU/EEA citizens, Iceland, Lichtenstein, Norway, and Switzerland must show passports or national identification cards, original birth certificates, rental agreements or proof of home purchases, and marriage and divorce documents, if necessary. Employment contracts and other papers may be required depending on your country.
After completing the registration process, you will be given a Citizen Service Number. Employment, banking, health insurance, and healthcare access are just some of the many administrative procedures that require this unique number in the Netherlands. If you follow these instructions and gather the required paperwork in advance, you'll breeze through registration and be on your way to establishing your new life in Amsterdam.
What's it like living in Amsterdam?
Is Amsterdam safe?
Amsterdam has few violent assaults and is considered safe. Note that neighborhoods may have distinct safety profiles. While violent crimes are uncommon, property crimes, and bike theft in particular, are common in Amsterdam. Given the frequency with which bikes are stolen in the city, it is wise to take extra measures to protect yours if you decide to get one.
Transportation
Amsterdam's numerous public transit choices make moving around the city a breeze. Transit options range from buses and trams to subways to cabs to ferries and, of course, bicycles. GVB, Conexxion, and EBS are the three main bus companies in Amsterdam. Cash payments are no longer accepted as of 2018. Tickets can be purchased on the bus or using a transportation chip card.
While many locals choose to buy their bikes, the city's many bike rental businesses make it easy for visitors to try out this popular method of transportation. Free ferries run along 14 distinct routes across the river IJ, serving pedestrians, cyclists, and moped riders. Four of these routes leave from central station, making them convenient for anyone living or working in Noord.
Living further away from Amsterdam's city center doesn't mean sacrificing connectivity, thanks to the efficient and speedy city metro. The metro system seamlessly links Amsterdam North to the outer edges of Amsterdam South, offering a reliable transportation option. To access the metro, you simply need to tap your chip card at the station entrance or purchase a single one-hour ticket.
For those needing a taxi, Amsterdam's official taxis can be identified by their blue number plates. These taxis cannot be hailed just anywhere on the street; it's best to approach designated taxi stands for service.
Amsterdam's tram network provides one of the swiftest means of traversing the city. Most tram lines are interconnected through the central station, ensuring rapid transit from suburban neighborhoods to the bustling city center. Passengers can conveniently acquire one- or two-day tickets directly on the tram or use a transportation chip card for payment.
Can foreigners drive in Amsterdam?
Citizens hailing from EU countries, Norway, Lichtenstein, and Iceland have the privilege of driving in Amsterdam with their native driving licenses for as long as they remain valid. However, citizens originating from non-EU countries are granted a driving grace period of up to six months with their foreign driving documents. Beyond this period, they are obligated to initiate the process of obtaining a Dutch driving license.
It's essential to recognize that Amsterdam is renowned for its bustling cyclist culture, where cyclists hold priority over automobiles. When navigating the streets of Amsterdam, especially in proximity to designated bicycle lanes, exercise added caution and be prepared to yield the right of way to cyclists.
Can I bring my pet to Amsterdam?
The regulations for bringing a pet to Amsterdam align with the broader requirements for pet entry into the Netherlands. For your dog, cat, or ferret to be eligible, they must meet specific criteria: they should be at least 15 weeks old, have a microchip, and be vaccinated against rabies. Additionally, proper documentation and a pet passport are essential.
Upon arriving in the Netherlands, it's crucial to register your dog with the local town hall within two weeks, with the notable exception that Amsterdam has ceased imposing dog tax since 2016. For those considering bringing different types of animals such as rodents, birds, fish, amphibians, or reptiles, securing a pet's health certificate from a veterinarian is a mandatory requirement.
Employment
Amsterdam has a thriving job market with numerous international companies establishing their headquarters in the city, offering excellent career prospects for many. However, securing a job there is not without its challenges and typically demands some effort, primarily due to the language barrier. Dutch and German are often required for employment, even though English is the main business language.
You'll enjoy Amsterdam's many benefits after you have a job there. The great work-life balance is a major benefit. While the Dutch take their work seriously, they tend to avoid excessive overtime and exhibit flexibility when it comes to working hours. This enviable work-life equilibrium, combined with tax allowances and a thriving entrepreneurial ecosystem, renders working in Amsterdam highly attractive to numerous expats.
The job opportunities in Amsterdam span various sectors, with a particular demand for professionals in fields such as science, engineering, healthcare, business, and education, as well as roles in service and sales.
Cost of living in Amsterdam
Generally speaking, incomes in Amsterdam are greater than in the rest of the Netherlands. The cost of living is higher than average in this busy metropolis, though. A competitive salary is necessary for a pleasant lifestyle in Amsterdam.
Apartment hunting in Amsterdam may be a time-consuming process, requiring several months at the very least to find a property that suits your financial and geographical needs. It's not easy to find a rental that comes fully furnished, and the ones that do frequently charge a premium.
Budget around 200 euros monthly for utilities and up to 100 euros monthly for public transportation to get around town. Monthly living costs for a single individual average roughly 954 euros, while a family of four should budget starting from 3,365 euros (both figures are before rent is factored in).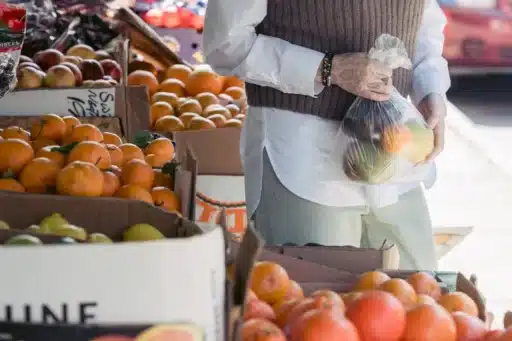 Language
Mastering the Dutch language can significantly enhance your career prospects in Amsterdam, as many employers prioritize candidates with Dutch language skills. However, practicing Dutch within the city can present a unique challenge.
It's common for locals to switch to English when they notice someone attempting to speak Dutch, and they do so out of courtesy to accommodate non-native speakers. While this is considerate, it can hinder your progress in becoming fluent in Dutch, as it might deter you from regularly engaging in conversations in the local language. Therefore, persistence and seeking out opportunities to practice Dutch with native speakers can be essential in your language-learning journey while living in Amsterdam.
International Schools
Because of its excellent local and international schools, Amsterdam has earned a reputation as a top destination for families. When considering residing in Amsterdam with children, remember that most elementary schools teach in Dutch. Bilingual primary schools teach in English as well. Be advised that secondary school exit exams are in Dutch, notwithstanding primary schools' bilingual approach.
For expat families seeking alternatives, Amsterdam provides several outstanding international schools that cater to their educational needs. Many of these private and international schools in Amsterdam follow foreign curricula, providing a seamless transition for expat students. It's worth mentioning, though, that these schools often have extensive waiting lists, sometimes spanning two to four years, underscoring their popularity and high demand among the expatriate community.
Healthcare and Insurance
In the Netherlands, including Amsterdam, it's mandatory for all residents to have private health insurance, even if you already have coverage in your home country. This requirement ensures access to healthcare services within the country. Notably, the Dutch government provides healthcare assistance solely for chronic disease treatments.
Every resident is obligated to enroll in at least a standard insurance package, and the components of this standard package are government-regulated. Consequently, all insurance providers offer the same basic coverage, ensuring uniform access to essential healthcare services.
Academic Hospitals: These hospitals collaborate closely with Dutch universities, offering specialized medical care and actively engaging in medical research.
Teaching Hospitals: Teaching hospitals also have affiliations with universities and play a role in medical education by employing medical interns and offering training programs for nurses.
General Hospitals: General hospitals provide standard healthcare services, catering primarily to general medical needs within the community.
Your health insurance in Amsterdam will have a major impact on your hospital selection. Patients covered by a Restitutie plan can choose any hospital they want for care. A Natura policy, on the other hand, only covers services at hospitals with which the insurer has a formal arrangement.
It is recommended that you quickly register with a local general practitioner after relocating to Amsterdam. By taking this measure, you may rest assured that prompt medical attention will be on hand whenever you need it.
Opening a Bank Account
Expats should open a Dutch bank account, while it's not required. However, managing your finances from an international bank account may be difficult and expensive. Furthermore, a local Dutch bank account can help you rent an apartment or get a Dutch mortgage.
There are several Dutch banks that provide non-resident accounts before you move there. Before moving, you can transfer your account from an international bank in the Netherlands. You can then decide whether to keep your current bank or open a Dutch bank account based on your needs and preferences after settling in the Netherlands.
Housing
Whatever your ideal Amsterdam location, navigating the housing market is difficult. If you're having trouble finding an Amsterdam apartment, consider hiring a destination real estate agent. Your relocation can be greatly simplified.
Most Amsterdam rentals are private and listed online or through real estate agents. Houses and apartments are available for rent, but apartments are more common. Generally, rental apartments fall into three categories:
Furnished apartments: These are fully equipped with furniture and amenities but tend to be the most expensive option.
Unfurnished apartments: Unfurnished units are the most common and come without furniture, allowing tenants to furnish them according to their preferences.
Shell-type apartments: These apartments are essentially bare, lacking white goods, lighting fixtures, and even flooring. If you're renting a shell-type apartment that has been partially equipped by the previous tenant, be prepared to negotiate additional payments for these installations when taking over the lease.
The Netherlands has temporary and indefinite rental contracts. A termination date is usually specified in temporary contracts, but not indefinite ones. Remember that most rental contracts need one month's notice before termination.
Be prepared to pay a security deposit when renting. Furnished apartments may demand a two-month deposit, while unfurnished apartments only one month's rent. Deposits can be discussed with landlords.
One important factor is that Dutch rental contracts may not be in English, so you must comprehend the terms and conditions before signing.
Expats who have registered and completed all paperwork can buy housing in Amsterdam or elsewhere in the Netherlands. However, Amsterdam property prices are expensive, so you may require a mortgage to buy. Some banks require five years of Dutch residency as proof of financial stability. Citizenship makes buying property in the Netherlands easier for EU nationals.
Best places to stay when moving to Amsterdam
Amsterdam South
Expats in Amsterdam love South Amsterdam. Due to nearby good schools, families like it. Its parks, family-friendly cafes, restaurants, and galleries make it a great neighborhood for families. South Amsterdam is peaceful despite its central location.
South Amsterdam's Van Gogh Museum, one of the world's most recognized, is one of several cultural attractions for adults. Besides cultural activities, this neighborhood has theaters, cinemas, premium restaurants, retail centers, and natural locations to visit.
Several foreign schools make Amsterdam South an attractive place for families seeking great education for their children.
Amsterdam North
Those in search of reasonably priced housing have a good alternative in Amsterdam North. Since this area was once a manufacturing hub, home costs are lower here than in other sections of town.
Amsterdam North's wealth of public spaces, such as art galleries and festivals, gives locals plenty of chances to get to know one another and strengthen the sense of community that defines the neighborhood. This neighborhood is distinct from others in the city since it provides a more tranquil atmosphere despite its close proximity to the hub of activity.
Amsterdam North stands out due to its low prices, making it an appealing option for individuals who wish to reside in a central location without paying the inflated prices of more popular neighborhoods. Nightclubs, music festivals, and other events give the neighborhood's residents a lively and exciting social environment.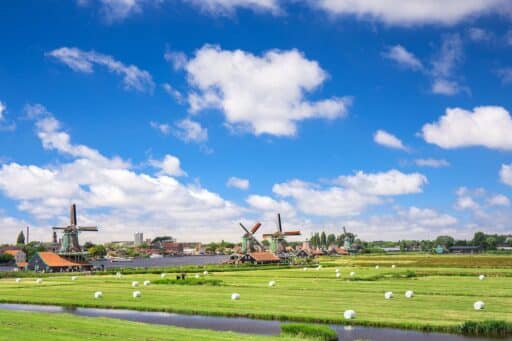 Amsterdam New West
Amsterdam Nieuw-West is another cost-effective residential area worth considering. It offers a range of newly constructed high-rise apartments and has seen a growing expat community attracted by its affordability.
This district also provides access to several parks and open spaces, with Lake Sloterplas being a notable outdoor destination. Here, residents can engage in various outdoor activities, making it an attractive choice for those who appreciate recreational opportunities within their living environment.
Amsterdam South-East
The South-East of Amsterdam is another great expat neighborhood. One of the city's most creative neighborhoods, it has a strong art culture. Wall paintings, graffiti, and colorful facades abound here.
A vibrant expat community from throughout the world makes the South-East district welcoming and inclusive for newcomers. It's also cheaper than some of the city's wealthier areas, making it appealing to people trying to conserve while living comfortably.
Amstelveen
Amstelveen, in the city center, is popular with expats and students for its peaceful, family-friendly ambiance. The International School of Amsterdam makes it appealing to families seeking a worldwide education for their children.
With so much natural beauty right on its doorstep, this neighborhood is perfect for eco-conscious, outdoor enthusiasts. Amstelveen is a great place for international families to set down roots in Amsterdam because of its convenient location, vibrant international community, and peaceful atmosphere.
Moving to Amsterdam and integrating with the local community demands some degree of cultural adaptation. Moving to a new city requires time for adaptation as you learn your way around your new neighborhood. Those from tropical regions should also expect the Netherlands' milder temperature. Amsterdam's quality of life makes it a great place to work and live, despite these factors.
Pained by financial indecision? Want to invest with Adam?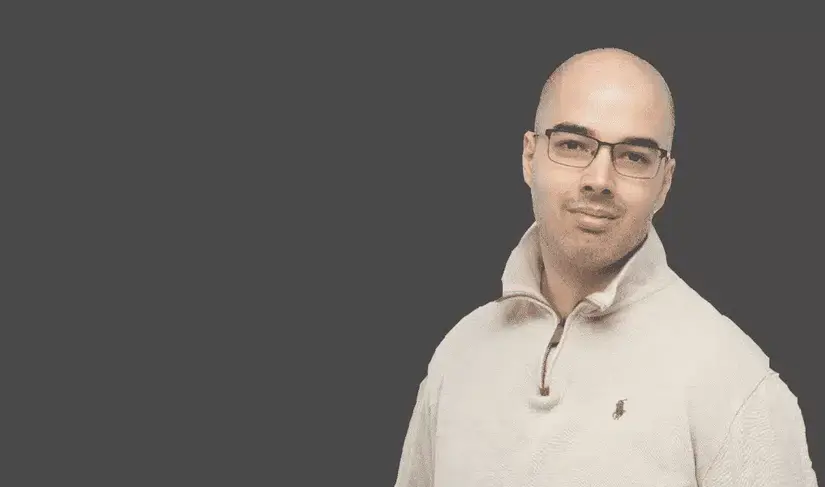 Adam is an internationally recognised author on financial matters, with over 693.5 million answer views on Quora.com, a widely sold book on Amazon, and a contributor on Forbes.