Moving to Madrid or elsewhere needs ample preparation, such as doing research on what you need to secure to be granted entry and what to expect during your stay.  In this guide, we'll talk about the topics deemed most essential for your move to Madrid.
If you want to invest as an expat or high-net-worth individual, you can email me (advice@adamfayed.com) or use these contact options.
Visa and Identification
When moving to Madrid, you must know the visa requirements based on your stay's length and purpose. Without an EU passport, you'll require a tourist visa to remain in Madrid for less than 90 days. Expect paperwork if you plan to stay in Madrid for more than three months and aren't an EU citizen or Schengen Agreement national.
Visa kinds and rules in the Spanish capital vary by situation. Common Madrid visa types are:
Family Reunification Visa: This visa is for spouses, siblings, children under 18, and parents of Spanish citizens.
Work Visa: Coordinate with your employer during the visa application procedure if you're moving to Madrid for work. Authorities usually require an employment contract. Application forms and details are on the Spanish Foreign Ministry's website.
Student Visa: You must be enrolled in a Spanish school, university, or exchange program to study in Madrid. Students often remain longer than 90 days on tourist visas. Your spouse and children under 18 may be able to apply for student visas with you.
Your nearest Spanish embassy or consulate can advise you on moving to Madrid under a different visa category. In order to apply for any of the visas discussed prior, you must apply in your home country before relocating. There may likely be a delay of many months due to administrative processing.
In addition, non-Spaniards residing in Madrid are expected to register for a Numero de Identificación de Extranjeros or NIE, which serves as both a tax and identity number. In most cases, applying for an NIE is easy and shouldn't cause any anxiety.
To obtain your Número de Identificación de Extranjeros, you should fill out the application form and deliver it in person to the Immigration Office situated in the heart of Madrid. Ensure you have the following documents with you:
The fully filled application form, along with a duplicate.
Your valid passport.
If you're a non-EU resident, provide supporting documentation that justifies your need for an NIE, such as evidence of property acquisition or business intentions.
Proof confirming your present address in Madrid.
Can I move to Madrid with dependents and pets?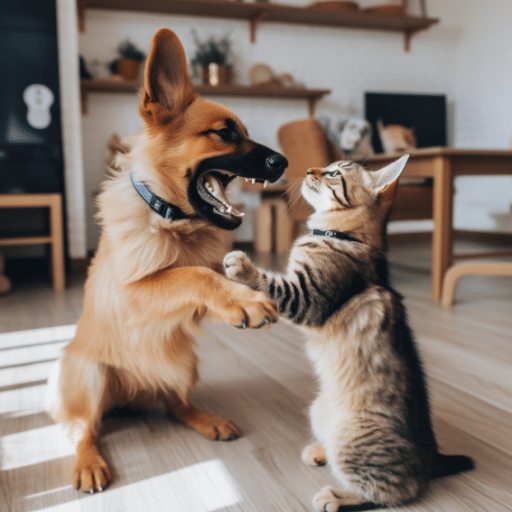 A good quality of life and relatively low cost of living makes Madrid a great place to raise a family. Make sure your work visa for Spain allows you to bring dependents before making any big family arrangements.
If you possess a standard employment visa, your family members become eligible for visas of their own after you've resided in Spain for a year. This rule applies equally to those with student visas or autonomo status. Conversely, individuals holding an entrepreneur work visa for Spain have the privilege of bringing their family members along from the outset.
Bringing your furry companions to Spain is a straightforward process, provided you diligently research the prerequisites in advance. To begin with, it's essential that your cat or dog is microchipped before entering Spain. Additionally, you'll need a translated copy of your pet's health certificate in Spanish.
What's it like living in Madrid
Healthcare
The healthcare system in Spain is publicly funded and not based on individual contributions, making it available to all citizens and legal permanent residents. You will be automatically registered in the public health insurance system if you have a job. Numerous hospitals and private clinics in Madrid are known for their high-quality care. Although Madrid dentists are qualified, public health insurance does not cover their services.
Due to Spain's accessible healthcare, many hospitals are overcrowded, causing long wait times. Many expats opt for private healthcare which offers the same level of medical care but with shorter wait times, albeit at a higher cost. Madrid boasts several private healthcare companies to choose from.
Regarding vaccinations, doctors typically recommend keeping standard vaccinations up to date and possibly receiving a hepatitis shot before relocating to Madrid. This will guarantee that you are safe for your time in the city.
Climate
Those thinking about making Madrid their permanent home should be prepared for a wide range of climatic extremes. The city has a dry climate, so the summers get very hot and the winters are very cold. The milder temps of spring and fall are a nice compromise.
In spite of snow's rarity, January is consistently the year's chilliest month. So, bring clothes that can be worn in different ways and seasons because Madrid has four distinct seasons. This will make sure you're ready for any kind of weather the city throws at you.
Transportation
Madrid has one of Europe's best public transit systems. City transit is prompt, clean, and safe. Whether you rely on the extensive metro network, the efficient light rail systems, or the comprehensive day and night bus routes, Madrid ensures you always have reliable means of getting around.
For those under the age of 25, there's the so-called abono transporte, a transportation card that costs just 20 euros per month and grants unlimited access to all forms of public transportation in Madrid. Covering metro, buses, and trains, it makes city exploration economical and easy.
Even if you're over 25, you can still obtain an abono card, but the monthly fee increases, ranging from 20 to up to more than a hundred euros, depending on the zones you intend to travel within. Get about Madrid easily with this multipurpose card on Madrid's extensive public transit network.
You'll quickly realize that driving in Madrid is inefficient. Traffic is famously congested, and local drivers follow their own regulations, making parking nearly impossible. Madrid residents should avoid biking despite the Spanish population's love of it. Most drivers' unpredictable and accident-prone behavior makes bike commuting dangerous and uncomfortable.
Using cabs for frequent mobility in Madrid might be expensive, albeit in rare or emergency instances, they are a possible option.
Public transit remains the most practical and cost-effective way to navigate the city though even for daily commute. The Madrid Metro is quite a reliable public transit system with an underground network that reaches almost every corner of the city.
Even with the excellent public transit, there are times when walking just seems more appealing; Madrid is a wonderful place to do just that. Indulge in a pleasant and unhurried stroll as you discover the city at your own pace and appreciate the wide sidewalks and spacious streets.
Language
Although fluency in Spanish is helpful, it is not required of expats who relocate to Madrid. It's possible to establish up shop in Madrid without knowing the language, but be prepared for occasional sensations of loneliness. Although there are locals who speak English, you should still take language courses once you're there to ease your adjustment in the city.
With zero knowledge of Spanish, starting discussions can be difficult if you want to make friends. Some people speak English well but not everyone.
It's a bit of a crapshoot when trying to find someone who can give you directions in English from among the locals. Thus, while not absolutely required, basic Spanish language skills might enhance your Madrid experience and relationships.
Given Madrid's significant expat population, many locals are actively working on their English language skills, whether through formal education or private tutoring, due to increased job opportunities. You won't be utterly lost if you don't know Spanish, as the city is dotted with signs written in both languages. This dynamic, however, may change as you leave the confines of the city.
In everyday scenarios, like entering a café, you can comfortably order a coffee in English, and certain restaurants offer English menus. Likewise, within museums or clothing stores, you may find individuals who can assist you in English.
If you plan to pick up some basic Spanish phrases, it's important to ensure that you're learning Castellano, the Spanish language specific to Spain. Variations in sayings and slang exist depending on the Spanish-speaking country you're visiting, so it's crucial to focus on the appropriate dialect for your Madrid experience.
International Schools
Many expats residing in Madrid opt to enroll their children in private international schools though Spain's public school system is highly regarded and offers free education for children up to the age of 16. Madrid boasts a diverse array of international schools catering to its foreign residents, with English-language institutions being the most popular and numerous, closely followed by those serving the German and French communities.
Enrolling your child in a state school can typically be done through the local town hall. However, parents of secondary school-age children must validate their child's education from their home country via the Spanish Ministry of Education. The school placement is usually determined by the proximity of the child's home.
For those considering subsidized Spanish schools, often affiliated with the Catholic Church, tuition fees assessed are more than 500 euros per year. Private bilingual or international schools often have a significant number of Spanish students, creating a diverse and inclusive environment. Many of these institutions follow the International Baccalaureate or the English National Curriculum, giving its learners access to a diverse and international education.
Accommodation
Hotels are fine for visitors, but renting an apartment in Madrid is a better value for long-term residents and nomadic workers.
It's vital to know that most Spanish rentals are offered unfurnished, which might save you money over fully-furnished options. However, know that most rental agreements need a commitment of at least a year. Be sure of your plans to stay in Madrid for an extended term before engaging into a binding deal.
Unfurnished apartments require furniture, appliances, gadgets, and other purchases, so an expat may find it easier to travel light with a furnished accommodation.
It's possible to find anything from a little studio in the heart of Madrid to a huge three-bedroom in the suburbs.
Successfully negotiating with Spanish real estate brokers is crucial for closing deals quickly and easily. You can increase the likelihood of getting a good deal with no hidden fees by demonstrating that you are familiar with the local housing market.
Costs of Living
In Madrid, you may have a delicious meal without breaking the bank. Costs range from about 12 euros for a lunch at a cheap restaurant to roughly 50 euros for a moderately priced supper.
The cost of riding the metro or bus in Madrid is surprisingly low. It just costs 1.50 euros for a single ride on the city's subway system. For roughly 50 euros to 80 euros a month, you can also get a monthly pass. Taxi rides are more costly, averaging out to around a euro per kilometer.
Utility costs in Madrid are manageable when compared to those in other major European and North American cities. The typical monthly cost of basic utilities reaches 132 euros. Power, heat, air conditioning, water, and waste pickup are included. High-speed internet costs nearly 30 euros per month.
Rental prices in Madrid range widely depending on factors such preferred neighborhood and the square footage of the property being rented. One-bedroom apartments in the downtown area typically cost 1,050 euros per month. Prices are lower outside the city center, costing less than a thousand euros per month.
Rent in Madrid will naturally increase if you require additional square footage. One should expect to pay roughly 1,742 euros monthly for a centrally located, three-bedroom apartment. If you live farther out, rent reduces to about 1,282 euros per month.
Bank Account Opening
Regarding tasks like opening a bank account, it's worth noting that certain banks may occasionally prove uncooperative and insist that your Spanish visa, along with your NIE number and passport, is insufficient for account setup, even though it has worked for others in your circle.
In such situations, it's advisable to simply explore other banking options as you can indeed open a bank account with the information you possess, particularly when accompanied by a letter of employment from your school or place of work specifying your income. This documentation should suffice for the account-opening process.
Expat Communities
It is highly advised that new arrivals in Madrid seek out to and make friends with other foreign residents. You can begin to make friends, gain insight from their experiences, and find solutions to practical problems like where to shop for a specific ingredient or which banks welcome US citizens in Madrid.
Facebook groups may seem antiquated, but they are still a great way to meet fellow expats who have already settled in Madrid and to get answers to common issues. You'll find this to be extremely helpful in the first stages of your time in Madrid.
You can search Madrid expats via the social network and find communities in the city that cater to your specific hobbies and interests, from women-only organizations to general expat communities to hiking lovers to weekend activity suggestions to study abroad programs. The people you meet and the information you gain through these groups will make your time in Madrid much more fun and stress-free.
Employment
There are various work opportunities in Madrid across service, finance, education, and other sectors within the city core and outskirts. English speakers in Madrid can find meaningful work either teaching the language or working for one of the many international corporations that place a premium on bilingualism.
The global financial crisis hit Madrid's city center hard, albeit it has recovered and currently has a promising job market for locals and expats. Many huge multinational firms with significant outside investments call this city home as well. Note that Madrid's average income is lower than other major European cities though.
Culture and Entertainment in Madrid
Diversity, multiculturalism, and acceptance characterize Madrid. Compared to other European capitals and Spanish cities. Its population includes people from Northern Africa, Latin America, China, Eastern and Western Europe, with more North Americans flocking to Madrid each year. The city's residents may enjoy true international foods, religions, festivals, and customs due to its diverse cultures.
Madrid is noted for its cultural diversity and LGBTQIA+ acceptance, with same-sex marriage legal since 2005.
Madrid has a year-round bustling nightlife. In reality, a typical night out in Madrid begins at midnight and continues until about six in the morning, with most clubs closing their doors around seven in the morning. Yes, getting used to Madrid involves getting used to party evenings that are longer than most job shifts.
Madrid, home to Real Madrid and Atlético de Madrid, is a football fan's paradise. You'll have to make a decision about which team to support once you've established into life in Madrid. Many people place a high value on such choice, as supporting one particular Madrid team can lead to the formation of new relationships and friendly competitions. If you're not a huge football fan, picking one anyhow will give you something to say when the subject inevitably comes up.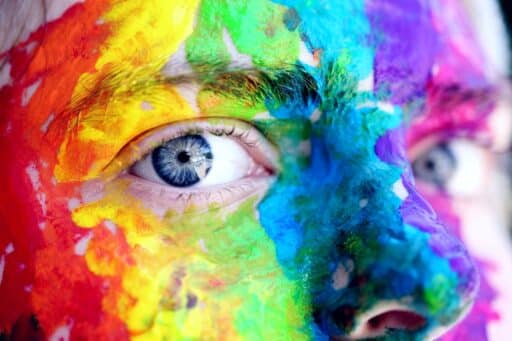 Food and Wine
In Madrid, foodies can sample international cuisine. Michelin-starred restaurants with famous chefs and modern fusion restaurants push classic cuisines are found throughout the city. Small, unassuming restaurants providing delicious, homemade food are also scattered about, waiting to be discovered.
Madrid has also in recent years started providing more options for those on plant-based diets. Not only can you find venues wholly devoted to these ideas, but many eateries are now making sure their menus provide something for everyone.
Wines from Spain's illustrious wine regions are among the best in the world, and rightly so. Because of this, many international travelers to Spain find themselves confronted with the high prices of Spanish wine, particularly Rioja's famed reds. However, if you buy these wines at Madrid's independent stores, you can expect to pay much less, so you may enjoy the country's fine wines without breaking the budget.
Lifestyle
While Spaniards are known for their work ethic, they also value their free time and frown upon the practice of hurrying. While being on time for work is essential, being 10 or 20 minutes late to see a buddy isn't usually cause for concern. Instead of gulping it down on the way to the office, coffee breaks are best enjoyed at a table with a sweet or savory delicacy.
Lunches and dinners are extended social affairs that can easily stretch to two hours or more, especially if a bottle of wine is involved. Spaniards prioritize living in the moment and relishing each experience to the fullest, favoring a more unhurried and relaxed pace of life.
This slower, more laid-back approach to life can be initially challenging for many expats and international students to adapt to. Because of its emphasis on living in the now, this way of thinking can be challenging to abandon once adopted.
Best places to for moving to Madrid
Madrid is among Europe's largest metropolis and home to a wide variety of interesting neighborhoods. Madrid's 18 barrios or districts serve different tastes. The city is mostly apartment-based, and while costs are high compared to other European capitals, there are alternatives for all budgets.
Each neighborhood suits varied lifestyles, salaries, and closeness to work or school due to its unique nature. You'll find many cafes, pubs, and restaurants in Madrid where locals gather on terraces late at night.. This style of gathering with friends and neighbors is firmly ingrained in Spanish society and can be seen frequently in Madrid and around the country.
The downtown and central parts of Madrid, which include places like Sol, Opera, and Las Cortes, are always full of life and energy because of the large number of visitors who come to see the city's iconic landmarks. The upscale nature of the Salamanca community is mirrored in the higher costs of living found there. Parque de el Retiro, a popular weekend attraction for families and individuals, is located there as well.
Many international families migrating to Madrid choose to raise their children in the city, therefore areas near established international schools are highly sought after. The majority of these communities lie on the western and northern outskirts of Madrid. The rent may be more the further out from the city you go, but you'll be able to escape the rush and bustle of the metropolis and live in peace and quiet.
La Moraleja, a wealthy suburb on the city's northern outskirts, is popular with European expats because of the high quality international schools located there. To the west of Madrid, in the municipality of Pozuelo de Alarcón, is the notable suburb of Somosaguas.
In addition to several elite international schools, this neighborhood comes highly recommended by those who have lived abroad. While buses and trains run frequently to these suburbs, owning a car can be quite useful for shopping and getting around on your own time rather than adhering to set schedules.
The residential neighborhoods of Nuevos Ministerios, Rios Rosas, and Chamartin have fewer cafes but a friendlier, family-oriented vibe. Because it is home to the International School of Madrid, the neighborhood of Chamartin attracts many international families.
When it comes to nightlife, though, Chueca is where it's at for a youthful, international audience thanks to its many pubs and clubs. It has also become the most prominent LGBT district in Madrid in recent years. In contrast, La Latina reflects the more traditional aspect of Madrid with its picturesque landscape of old buildings.
Complutense University, the largest university in Spain, has campuses in the neighborhoods of Moncloa and Somosaguas. Yet it's not just students that live here; the area's quiet atmosphere is appreciated by those who work in the city yet need a break from the hustle and bustle of downtown. Complutense's two parks are a welcome respite from the activity of a city of this size. The neighborhood's nightlife is mostly influenced by students.
Those looking for a taste of real Madrid can consider making Chamberi, to the southwest of Salamanca, their new home. As a result of its reasonable prices and close proximity to a variety of modern conveniences, this area is very popular among young professionals.
Sol, located as it does in the center of Madrid's bustling action, is the perfect spot to be if you wish to feel the city's pulsating pulse.
Huertas, in the Barrio de las Letras, has many restaurants, tapas bars, stores, boutiques, and pubs. Formerly a collection of farms, now this region of Madrid provides a captivating fusion of its rural past and its vibrant present.
Salamanca is known as a high-end, VIP hangout for those with comfortable incomes.
Those who appreciate classic culture and customs will feel at home in La Latina. A sense of deep cultural and historical depth permeates the air here, as the area is among Madrid's oldest.
Pained by financial indecision? Want to invest with Adam?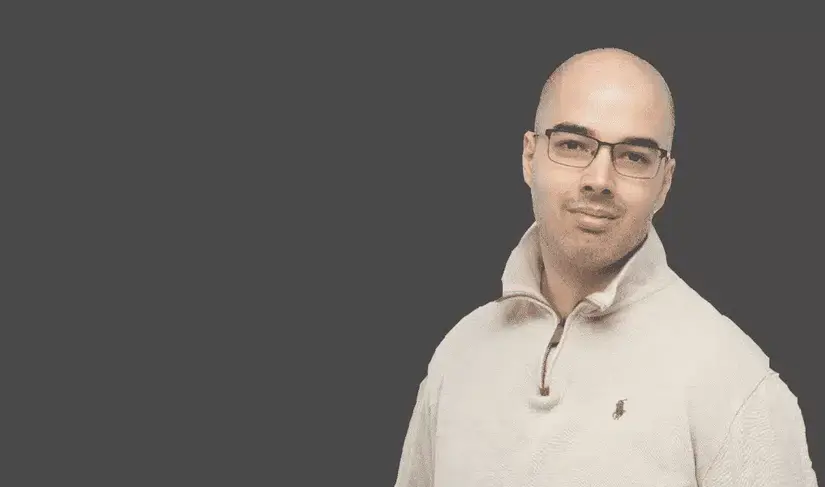 Adam is an internationally recognised author on financial matters, with over 694.5 million answer views on Quora.com, a widely sold book on Amazon, and a contributor on Forbes.