Moving to Munich can offer a high quality of life plus many high-paying job opportunities across numerous industries. It offers a beautiful Alpine scenery that can be seen right from the city.
Let's look at visa options and explore what living in Munich is like. It's always better to be ready before you make any final decision to relocate. It's good to know too what you'll face once you get there.
If you want to invest as an expat or high-net-worth individual, you can email me (advice@adamfayed.com) or use these contact options.
Visa
Schengen Area rules apply to Munich, Germany. EU citizens and citizens from 62 other countries can enter as tourists for up to 90 days using only their passport, which must be at least four months valid from the departure date. Schengen Agreement members from the EU and EEA can enter without a visa with a passport or national identity card.
US residents visiting Germany for less than 90 days do not need a visa. A passport with at least six months of validity beyond the stay is required. Immigration authorities may also want a return flight ticket and confirmation of sufficient finances for the stay.
The same is true for Australians planning short trips to Germany or any of the other Schengen Convention countries (which exclude the UK and Ireland but do include Switzerland). Validity of passports must be valid for at least six months after the date of anticipated return.
Munich Address Registration
Moving to Germany, and specifically to the city of Munich, necessitates that you register your new residence. You must visit the Citizens Office in Munich within two weeks of your arrival to finish this process. Inability to get resident status and other necessary documentation, such as a German tax ID, may result from failure to register your address. Without these essential papers, it can be difficult to start a new job or deal with other official affairs in Germany.
A registration confirmation and evidence of official registered residence and personal information will be provided to you upon completing the registration process in Munich. The former is provided while changing your address on official records, while the latter serves as proof of residency and is available upon request.
The mail takes 2–4 weeks to deliver your documents. Because you'll need to reference both of these documents on a semi-regular basis, it's crucial that you keep them someplace safe. These papers are necessary for almost any service that requires proof of residency since they serve as formal documentation.
A Tax Identification Number will also be issued to you upon initial registration in Germany. The German tax authorities need this unique number to accurately identify you and assess the correct tax. You'll need this tax ID number if you start a new paid or unpaid position in Germany. Failure to give your tax ID number may result in greater taxes.
Can I bring my pets in moving to Munich?
Typical of other German cities, Munich welcomes pets with open arms. After receiving a rabies vaccination, dogs and cats are welcome in public places like cafes and amusement parks.
Dogs can be registered upon arrival in Munich if you plan on bringing them with you. Since Germany levies a dog tax, you'll need to register your pet within the first 30 days of your arrival.
What's it like living in Munich
Expat Community
Munich is varied and cosmopolitan; Germans and foreigners want to move there. . The city of Munich has one of the greatest percentages of non-German residents in the country, over a fourth. Two-generation immigrants, former migrants who became German citizens, ethnic Germans from Eastern Europe, and dual citizens are included in this variety.
Turkish, Greek, Italian, Austrian, Iraqi, and Eastern and Southeastern European residents are notable in Munich. You'll meet French, American, and British people too. Move to Munich to meet compatriots and experience a diverse culture.
Language
In Munich, German is the de facto lingua franca. Even if you don't know the language though, you won't have too much trouble getting by in most locations; nevertheless, some restaurants may only offer German language menus and servers who don't speak English. It still would be better to learn the basics to help you with daily conversations.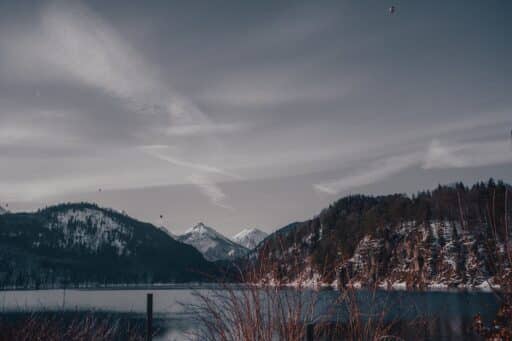 Weather
The closeness of the Alps gives Munich a continental climate and four distinct seasons. From November to February, the region has freezing temperatures and frequent snowfall. During this time, temperatures often fall to around -2 degrees Celsius on average. However, this time of year often has lesser levels of precipitation. Wearing multiple layers and bringing a heavy coat will help you stay warm in the winter.
July is often the warmest month in Munich, with average highs of about 24 degrees Celsius. The city enjoys a mild summer from June to August. Summer overall has decent weather albeit June typically has the most rainfall, so an umbrella and light rain jacket are essential. The minimum temperature is about -4 degrees Celsius on average in January.
Is Munich safe?
German crime statistics routinely rank Munich as the safest city. You'll be safe even if you live outside Munich because this reputation spreads to the nearby areas. Due to its overall safety, Munich is a great alternative for families, lone expats, and international students.
Do note that Munich has low crime rates, yet it's not crime-free. Given the city's wealth, extra burglary precautions may be wise.
Transportation
Munich's reliable bus, train, and metro systems make city travel easy. Cycling lanes and clear signs make Munich ideal for cyclists as well.
The U-Bahn is Munich's underground rail system, and it consists of 8 lines that stop at about a hundred different locations across the city. Trains run frequently on the U-Bahn, as in every 5-10 minutes, from 4:15 am to 1 am every day.
The S-Bahn, Munich's rapid transit system, runs on eight lines that serve almost 150 stops and connect the city's central business district and airport. Every day from about 4:15 am until 1 am, the S-Bahn operates with trains every 10 minutes during rush hour and every 20 minutes otherwise. Departures are every 20 to 40 minutes in the evening.
Both the U-Bahn and the S-Bahn run nonstop all night long on Fridays, Saturdays and the night preceding certain holidays.
Munich's extensive tram network consists of 13 daytime train lines, 4 midnight train lines, and 165 stops. The 13 daylight train lines run from 4:45 am to 1:30 am; the 4 night routes from 1:30 am to 4:30 am. The city's bus system is just as extensive and connects Munich's central city with its suburbs. Most Munich bus routes run from 5 am to 1 am, with buses every 10–20 minutes. Night buses travel important routes.
Tickets for Munich's public transportation network are uniform across all modes of transport. Munich's taxis are easily identifiable by their cream-colored appearance and the prominent TAXI sign on the roof. These taxis have meters and can be hailed on the street, waited for at taxi stands, or reserved in advance.
Can foreigners drive in Munich?
If you're moving to Munich short term, you can use your international driver's license for up to six months after your arrival. Getting a German driver's license or getting your current license extended is required after this initial grace period. It takes time and effort to get a driver's license in Germany as there are usually tests in both theory and practice.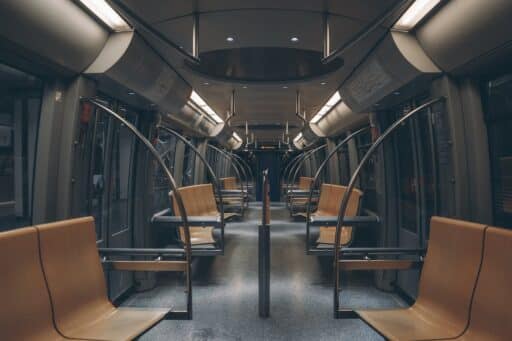 Healthcare
Munich has many high-quality public and private hospitals. Most Germans use public health insurance, although individuals with higher wages or self-employment use private insurance.
Instead of considering age or health status, insurance premiums are based on income. Co-payments are contributions made by those receiving public healthcare to offset the cost of a portion of their care. These payments are often required for prescription drugs and amount to around 10% of the total cost. Some services, such as adult spectacles or specialized dental care, may be excluded or have longer waiting periods.
The European Health Insurance Card is required to receive free healthcare in Munich for residents of the European Union. Residents of other countries should research bilateral healthcare arrangements between their home country and Germany. For this reason, it is strongly recommended that you purchase health insurance specifically designed for travel.
In Munich and throughout Germany, having health insurance is obligatory. To comply with German regulations, you must select a health insurance provider or opt for the public healthcare option. This decision should be made during your initial weeks in the country, as obtaining valid health insurance is crucial for obtaining a residence permit.
You can get a health insurance card from your provider of choice once you've made your selection. This card is required for all doctor, dental, and specialist appointments. It simplifies healthcare access by containing your name, date of birth, address, and health insurance information.
While higher-income people, civil servants, and many self-employed people have private health insurance, they can join public healthcare. Note that gender, age, and pre-existing medical issues might considerably affect your private insurance contributions.
Costs of living in Munich
The cost of living in Munich ranks among the highest globally. One person in Munich may expect to spend about 1,022 euros per month on all their needs (excluding rent). For city living, a family of four spends nearly 3,488 euros a month. Munich property rents range from 1,092 euros to 1,364 euros, while acquisition costs 8,682 euros to 12,033 euros per square meter on average.
Employment
Finding a job in Munich is essential before making the relocation. Job seekers in Munich would be well to familiarize themselves with the city's major industries, even if employment is available in various fields. Some of Munich's most important economic areas are automaking, entrepreneurship, IT and engineering.
You can begin your hunt for employment by perusing online job boards or making use of personal contacts in the area who may be able to provide you with introductions to prospective employers. It is possible to obtain a residence permit in Munich with a job seeker visa if you move there without an offer of employment. This visa lets you live in Munich for six months without a work visa or Blue Card. Once employed, you can change your visa status.
Food and Entertainment
If you want a diverse dining scene, Munich is for you. The expat community is large, so you may find Brazilian and Asian food. One of Munich's best features is that you may travel to various places without actually leaving your neighborhood.
Oktoberfest is held in Munich, but the city is also noted for its multicultural festivities. Salsa and cookery classes are available for everyone. You can enjoy much of it without speaking German, which is great. Museums, galleries, palaces, parks, and theaters dot the city. Munich has more than a hundred museums and theaters. For sports fans, there are jogging clubs for all levels, sports lessons, and gardens to walk or climb in.
Education and International Schools
Since German is the language of teaching at Munich's schools, a student's performance in German is considered heavily during the admissions process. This is especially important to consider if you intend to keep living in Munich when your child reaches the vital fourth grade, as this can determine the school your child will attend in the years to come. Meanwhile, families in Munich who are just there temporarily for work may not make learning German a top priority.
Public education in Munich is free of charge, and pupils in Bavarian state schools routinely perform well above average on international assessments. Public schools in Munich might be an affordable and desirable alternative for expat families who plan to make Munich their permanent home.
International schools are many in Munich for individuals who can pay the hefty fees and value an education with a global perspective. In the Munich area, these schools offer a choice for parents looking for a curriculum that fits their child's unique cultural background and learning style.
Best places to live in Munich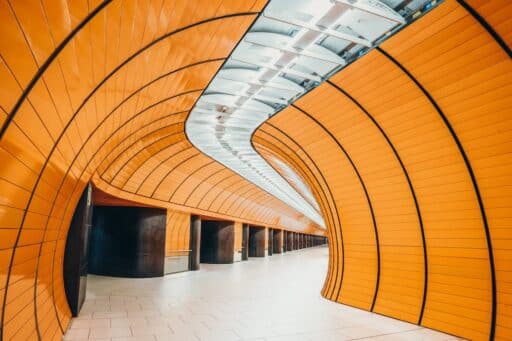 Schwabing
Schwabing, a neighborhood in northern Munich, has been dear to the hearts of many creative types for quite some time. Its bohemian vibe can be felt throughout its charming streets, which are lined with independent boutiques and little art galleries.
Although Schwabing is somewhat outside of the heart of the city, it is nonetheless very reachable because of the well-developed subway and tram networks. Alternately, you can take a leisurely stroll or ride a bike to see all that Schwabing and the surrounding surroundings have to offer.
Schwabing has various possibilities for international students looking for housing in Munich. There are many housing options in the city, from luxurious mansions to quaint, historic student digs. Its reputation as one of Munich's most peaceful and secure neighborhoods further adds to Schwabing's allure as a home and place of learning.
Garching
University town Garching is well situated a short rail ride from central Munich. Several prestigious scientific institutions, including a research nuclear reactor, can be found in this Munich neighborhood.
Garching has restaurants, pubs, a park, and, predictably given its large student population, a traditional Bavarian beer garden. Furthermore, Garching and the rest of Munich's suburbs are known for being serene and secure, making them a popular choice among people looking for a new place to call home.
Glockenbachviertel
The Glockenbachviertel is a prominent and bustling area of Munich that is technically part of the Isarvorstadt neighborhood. Its location close to the Isar River and the heart of the city makes it a popular choice among international students at the University of Munich due to the abundance of bars, shops, and restaurants. In terms of nightlife and conveniences, the Glockenbachviertel is the best area of Munich for exchange students.
Maxvorstadt
Maxvorstadt, with its quaint stores, cafes, and galleries, has become Munich's unofficial intellectual and cultural center. In contrast to the busy city life, this area provides a tranquil green space great for jogging, picnicking, and outdoor exercise.
Maxvorstadt's landmark historical architecture gives way to modern business spaces and apartment structures as you head west, illustrating the district's adaptability and changing character.
Since Maxvorstadt is one of the most popular areas in all of Munich, finding a place to stay there can be challenging unless you start the search early.
Maxvorstadt has one of the biggest numbers of immigrants in Munich, adding to the neighborhood's international and eclectic feel thanks to its vibrant cultural scene.
Au-Haidhausen
This hip area has an air of French sophistication and a thriving cultural scene, complete with theaters, bars, and outdoor seating areas. These charming terraces attract a broad range of people, from young families and hipsters to the occasional tourist exploring outside of the city itself.
American bars, Mediterranean restaurants, and quaint pubs serving up pints and hearty fare are just some of the dining options available.
With a train station and plenty of metro and tram stops, this region, like the rest of Munich, has good public transportation connectivity.
This neighborhood's convenient location to the city's commercial core and cultural attractions make it a magnet for middle-class expats of all ages.
Ludwigsvorstadt-Isarvorstadt
Ludwigsvorstadt-Isarvorstadt has many appealing housing alternatives for young expats. Its urban ambience includes residential and office buildings, co-working spaces, and several entertainment places. This district houses Munich's main central station, offering fast access to Bavaria and Germany.
This central area has several authentic restaurants and pubs, boosting its culinary and nightlife renown. Its large Turkish minority makes this Munich neighborhood known as Little Istanbul, adding to its cultural diversity.
Berg am Laim
Reasonably priced property and a laid-back lifestyle attract both international professionals and young families to the area. It's in a great location, close to parks and some of the city's prestigious international schools.
When it comes to expat communities in Munich, Berg am Laim is where the action is. This gated community provides a safe and peaceful environment, making it an excellent choice for families too.
Neuhausen-Nymphenburg
Neuhausen and Nymphenburg are quiet, upscale neighborhoods with detached houses and new, stylish flats. These neighborhoods are for residents who want tranquility.
Families will appreciate the proximity of kindergartens and nursery schools, creating a family-friendly environment.
Neuhausen-Nymphenburg is home to a remarkably high standard of living due to its affluent vibe and quantity of parks and other recreational areas. As one might expect, this peaceful residential enclave is one of the most costly and exclusive regions in all of Munich.
Foreigners make up a relatively typical proportion of Neuhausen and Nymphenburg's resident population. The majority of your neighbors here will be well-off Germans, but you'll also find a few retired expat families who add to the neighborhood's eclectic, affluent vibe.
Giesing
Giesing lies tucked away below the Isar River in southern Munich. The location is more reminiscent of a quiet suburb, with the city center still just around 15 minutes away via public transportation.
When compared to the other family-friendly neighborhoods in Munich, Giesing is the most cost-effective. Guests can enjoy the spacious rooms and the quaint, almost village-like atmosphere. In addition, there is an abundance of wonderful eateries and relaxing watering holes.
Giesing has many international and expat populations; it is no surprise that it is often called an expat hub.
Despite its reputation as one of the city's cheaper neighborhoods, Munich consistently ranks as Germany's safest major metropolis. So even if you're way down in the south of Munich, you and your family can relax.
Pained by financial indecision? Want to invest with Adam?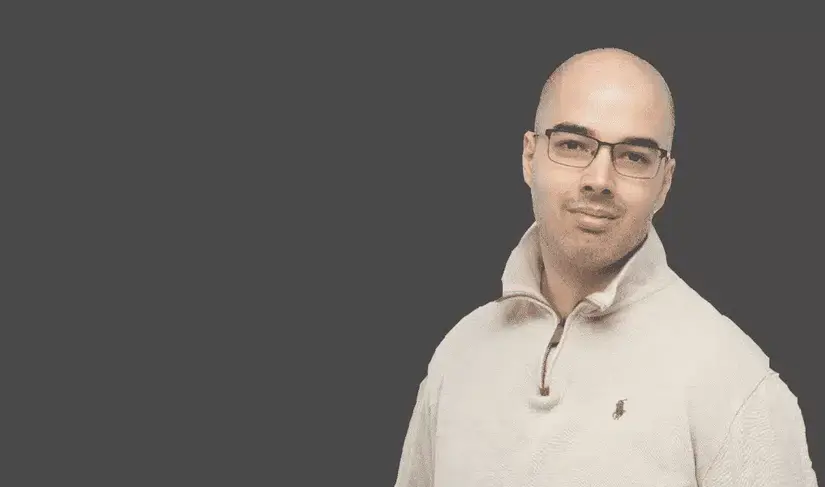 Adam is an internationally recognised author on financial matters, with over 694.5 million answer views on Quora.com, a widely sold book on Amazon, and a contributor on Forbes.