Prague is attracting students, workers, and residents from various countries like the US and Canada. The Czech capital is unique for its seamless blend of Gothic-style and modern architecture. Comparatively cheaper than other European capitals, Prague has many amenities, a rich history and culture, delicious food, and lively events.
In Prague, expat life is easy and fun, whether for first-timers or seasoned travelers. It is also one of Europe's safest cities, which should alleviate the worries of expats relocating there.
If you want to invest as an expat or high-net-worth individual, you can email me (advice@adamfayed.com) or use these contact options.
Visa, Residency and Citizenship Requirements
Nationality determines visa requirements. EU, EEA, and Schengen nationals can move freely. Visa-free visitors from Schengen nations can stay for 90 days before needing a visa or residency permit. Citizens of foreign nationalities must apply for a visa to live in Prague.
EU Citizen vs Non-EU Citizen
The Czech Republic no longer requires visas if you're an EU resident visiting, living, or working in Prague since May 2014. Identity card is enough. Except for hotel stays, you must notify the local Police Inspectorate for Foreigners within 30 days of arrival. If you're staying in Prague beyond three months, you can opt to apply for a Certificate of Temporary Residence for an EU Citizen.
Meanwhile, non-EU citizens must get a long-stay (national) visa to remain longer than 90 days in Prague, which allow them to apply for a residence permit. Like EU citizens, those from outside the region must register their address at the Foreigners' Police Inspectorate within 30 days. They can apply for a temporary residency permit at the local Ministry of Interior office afterwards.
Work Visa
A long-stay work visa is required for non-EU citizens moving to Prague for the purpose of obtaining employment. Employee Cards, Blue Cards, and Intracompany Transferee Cards are the types of work licenses offered by the Czech capital. Validity periods for work visas normally range from one to three years.
If you wish to apply for permanent residency, you must first have held temporary residence for at least five years without interruption.
Student Visa
Applying for a student visa is required for non-EU citizens moving to Prague to study. The student visa allows 90-day and one-year stays. If your schooling requires a stay of more than a year, you will need a long-term resident permit.
Family Visa
The Czech Republic allows non-EU citizens to settle through family reunification, which requires a visa. Being the spouse or partner of a Czech citizen, a dependent child of a foreigner, or over 65 with a family member in the country are required for this visa.
The family member's Czech residency permit determines the family reunification visa's duration. Along with the long-stay family reunion visa, a temporary residency permit allows the holder to work and study Prague or any part of the nation.
Digital Nomad Visa
As of July 2023, the Czech Republic has introduced its own Digital Nomad Visa program. This visa scheme, however, is not an entirely new visa category but rather a special status or confirmation that individuals must acquire from the Ministry of Industry and Trade before proceeding with their visa application.
The specific type of visa one applies for is contingent upon their individual circumstances; this could either be a standard business visa for freelancers or an Other visa if the applicant is employed by a foreign company and intends to work within the Czech Republic, or in this case, Prague.
Two primary factors dictate eligibility for this program: one's nationality and the nature of their business activities. American, British, and Canadian nationals are among those who can participate in the Czech Republic's Digital Nomad Visa program right now. In addition, the Digital Nomad Visa is only available to those working in the information technology industry; digital marketers and those in other business-related fields are not currently accepted.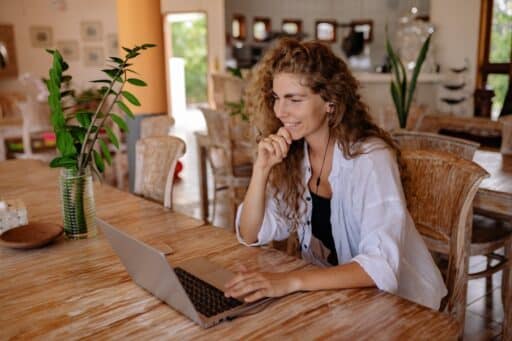 Visa Extensions and Switches
The visa extension refers to the process of extending a long-term visa for entry into the Czech Republic. Because most long-term visas for the country only last a year, visa extensions like this one are unusual. When a long-term visa was given for less than a year and the individual wants to extend it, it can be extended.
The Czech Ministry of the Interior must be visited before the visa expires to extend it for the remaining 12 months. All required documentation must be submitted during this in-person meeting; the application process does not allow for submission by mail or for submission of some documentation now and the rest later. An application will be denied if it is missing necessary supporting materials when first submitted.
Those who wish to change their long-term visas into Czech residence permits must do so in person at the Ministry of the Interior. Unlike the lengthy procedure of extending your visa, this one requires your physical presence before your current visa expires. Interestingly, your initial long-term resident permit application does not require all essential documentation.
If you fail to include all required documents in your application, the Ministry of Interior will send you a letter with a deadline. An incomplete resident permit application differs from a long-term visa application.
It is easy to get a residence permit extension if you need to stay for the same reason. Mailing the application to the Interior Ministry is acceptable in place of submitting it in person. However, it is still critical that the application reaches the government before the current permit expires. After reviewing the request, the ministry will either request more information or confirm the extension is approved.
Can I get permanent residency in Prague?
The first step towards moving to the Czech Republic permanently is applying for a residence permit. Czech Republic Ministry of the Interior offices accept this application in person.
How can I become a citizen in Prague?
You can apply for citizenship after five years of continuous stay in Prague with a permanent residence permit. Other ways to secure citizenship are:
By naturalization
You can get Czech citizenship through your parents or grandparents.
A permanent residence permit and continued residency in the nation for a certain number of years are required for naturalization.
EU nationals who have lived in the Czech Republic for three years are eligible.
If you're under 15, your parents can apply on your behalf.
By Declaration
If you lost Czech citizenship before January 1, 2014, or if your parents or grandparents were Czech Republic or Czechoslovakia citizens before December 31, 2013, you can be a citizen by declaration too.
Czech Republic introduced dual citizenship in January 2014. The government tracks dual citizens through a registry. Keep in mind, nevertheless, that some nations have rules prohibiting holding dual citizenship. Accordingly, it is wise to verify the legislation in your native country regarding dual citizenship, since you may be forced to choose between the two if dual citizenship is not authorized there.
What is living in Prague like?
Bringing a little present like chocolates, flowers, or a bottle of wine when paying a visit to someone's home in Prague is considered courteous and appropriate. Guests at a formal meal are expected to remove their shoes at the door and are typically given a pair of slippers to wear inside.
The Czech people have a reputation for being stiff and reticent. Because they separate public and private lives, getting to know individuals may take time. Importantly, utilizing first names with non-close family or friends is rare; wait until invited, especially in a professional or business setting.
There is more than enough to see and do in Prague's cultural and historical districts to keep you busy on the weekends for an entire year. The city is a cultural hub, with several museums, theaters, and art galleries to complement its outstanding architectural history.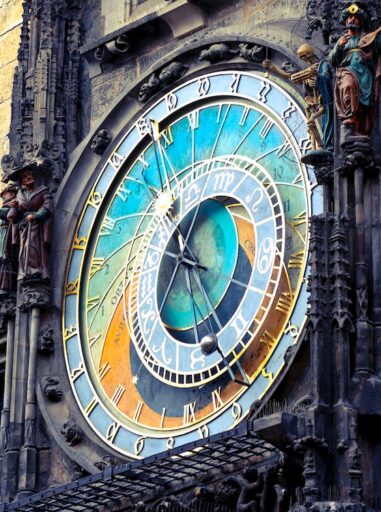 Costs of Living
It is quite known that Prague has the highest living costs in all of the Czech Republic. This indicates that both flat rent and overall living expenses in Prague are around double the national average.
On average, you'd need more than 20,000 koruna to roughly 80,000 koruna (866 USD to 3,463 USD) to afford living expenses (excluding rent) in Prague. The budget will vary if you're alone or with your family. It will also largely depend on how you allocate the funds to buy what you want or need, but that amount should give you an idea.
Employment Prospects and Taxes
Immigrants to Prague for work should first find a job and sign a contract.
You can can choose from an array of employment openings, so you can find work that best suits your skills and experience. Prague is still the Czech Republic's industrial hub, although the city's economy has undergone recent changes that have increased job opportunities.
Jobs for native English speakers are plentiful in Prague's information technology (IT), real estate, finance, consulting, and advertising sectors. Industries like automobile manufacturing, electronics, and textile trade attract many foreign workers to Prague too.
Prague has a plethora of cozy cafes perfect for getting work done, and the majority of them have stable internet connections. For individuals who prefer to work in a more conventional office setting, coworking spaces are also an option.
Working in Prague necessitates an understanding of the local taxation system. Individuals who spend 183 or more days in the Czech Republic in a calendar year are considered tax residents and are therefore subject to Czech income tax. Income tax is due on worldwide earnings for tax residents but is levied exclusively on Czech-source earnings for non-residents. Do note that there is a flat 15% income tax rate.
More than 80 countries around the world have signed double taxation treaties with the Czech Republic, protecting their residents from paying taxes twice on the same income.
How's the internet in Prague?
Web browsing, streaming movies, and online gaming are all great in Prague, which has some of the world's fastest internet connections.
This Prague public Wi-Fi network is convenient for citywide connectivity. Tourists and locals can use this public internet service. The fact that the public Wi-Fi network in Prague is both costless and simple to access is a major selling point. Users can join quickly and easily without registering; all they need is a supported device. Also, the connection speed and reliability supplied by this network make it a top pick for individuals who require constant online access.
Numerous high-speed internet service providers make Prague one of the most connected cities in Europe. Due to its widespread accessibility, the internet may be accessed quickly, easily, and with little interruptions. Internet users in Prague can often find affordable options because of the city's several ISPs' cheap pricing. These companies typically have a number of different plans from which customers can choose the one that best suits their needs.
Schooling Options
It is worth noting that in the Czech Republic, lessons are taught exclusively in the local Czech language. The good news is that public school in the country does not cost anything, even for the children of expats. Some of Prague's elementary schools, however, feature alternate instructional programs designed for pupils who speak a second language.
In addition, tuition at international schools in Prague, which use either the British or American school system, costs between 3,000 euros and 12,000 euros. Meridian International School, Riverside School, the American Academy in Prague, and Sunny Canadian International School are all highly regarded by expat parents and students alike.
There are a number of private Czech schools that offer bilingual instruction at lower tuition rates than foreign schools and are competitive with state schools.
The state largely funds preschool education for children ages three to six at public preschools. The first two years include some little costs for parents, however years three and four are completely free of charge. More and more private daycare and preschool facilities are opening in Prague to meet the needs of working parents.
Do I need to learn Czech?
For anyone considering living in the Czech Republic, it's recommended to speak Czech. In many local shops and immigration processes, Czechs may not speak English. Although the language might be difficult to master, even a basic understanding can go a long way, and Czechs you meet will certainly appreciate your efforts.
If you plan to visit rural areas and smaller cities in the Czech Republic where English is less widespread, learning Czech will be essential.
For those interested in picking up some Czech, Prague provides a wealth of resources. Czech classes for non-native speakers are offered by many language schools, and private sessions are also an option. Since the success of language programs varies, it is important to get recommendations from other expats to find the best one for you.
Public and Private Healthcare and Insurance
Every citizen and legal resident of the Czech Republic is guaranteed equal and unrestricted use of the country's comprehensive healthcare system. There is a large network of high-quality governmental and private clinics and hospitals in Prague.
For those with permanent residence status in Prague or those employed by a company registered in the Czech Republic, mandatory monthly contributions to the public healthcare system are required. Each doctor holds a contract with a specific public healthcare provider and treats patients insured by that provider. Those covered by public healthcare typically incur minor fees for doctor visits and prescriptions.
Many expatriates opt for treatment at the city's private clinics or hospitals, which can be relatively expensive. Consequently, having private health insurance is often considered essential. In some instances, large multinational employers may offer private healthcare plans as part of their benefits package.
EU nationals residing in Prague enjoy certain additional healthcare benefits. EU citizens can maintain their insurance from their home country if it complies with EU regulations on public healthcare. The European Health Insurance Card is recognized across all EU member states and grants its holders access to the same basic healthcare services as nationals. Alternatively, you can choose to obtain supplementary coverage to access Prague's private healthcare facilities.
Foreigners moving to Prague often opt for private healthcare insurance too. While the cost may be slightly higher, it provides access to private medical facilities renowned for offering superior quality healthcare services, shorter waiting times, and a greater number of English-speaking medical professionals.
Transportation
Public transit in Prague is excellent, as it is in many European towns. The Prague metro is the major and most popular method of transportation in the city, with three lines (green, yellow, and red) and a total of 61 stops. Prague's metro system is always growing to improve accessibility.
Trains arrive every two to three minutes during rush hour, and every four to 10 minutes during non-peak times. The metro runs continuously from 5 AM to midnight every day.
Prague maintains a fleet of over 900 tram cars that serve every district of the city. In addition to trams, other public transportation options include buses and a funicular that takes you to Petřín Hill, a popular recreational destination.
For those planning a long-term stay, it's highly advantageous to invest in an annual transportation pass, priced at 3,650 koruna for adults or 1,280 koruna for seniors. To ensure you always have your ticket on hand, it's advisable to download the transportation app, as ticket controls are quite frequent on Prague's metro.
The Czech Republic's major cities are efficiently connected via train networks, making it convenient for residents and visitors to travel between destinations.
Prague's taxi drivers have not always enjoyed the best reputation, with frequent complaints, particularly from tourists and foreigners, regarding overcharging. However, recent improvements have been observed, thanks to the city's efforts to enforce stricter regulations in the taxi industry.
Despite these improvements, it's advisable to opt for ordering a taxi via phone rather than hailing one on the street. Taxi dispatch offices can provide you with an estimated fare in advance, ensuring transparency and preventing surprises.
On a positive note, regular taxi fares in Prague remain considerably lower than what you might encounter in other capital cities. Additionally, the city's extensive public transportation network means that the need for a taxi should arise relatively infrequently.
Can foreigners drive in Prague?
To drive legally in Prague, you must first exchange your foreign driver's license for a Czech one. It is imperative that you drive safely and sensibly in Prague by complying to standard road rules.
Please remember the following guidelines and factors:
No amount of alcohol in the blood is acceptable for driving.
The Czech Republic is a right-hand-drive country.
All passengers and drivers must always use seat belts.
One piece of good news for foreign drivers is that, despite being a busy city, Prague generally experiences fewer traffic and congestion issues compared to many other urban centers. However, Prague presents its unique challenges for drivers, including cobblestone streets, exceptionally narrow roads, and trams, which always have the right of way. It's essential to exercise caution and remain mindful of these factors while driving in the city.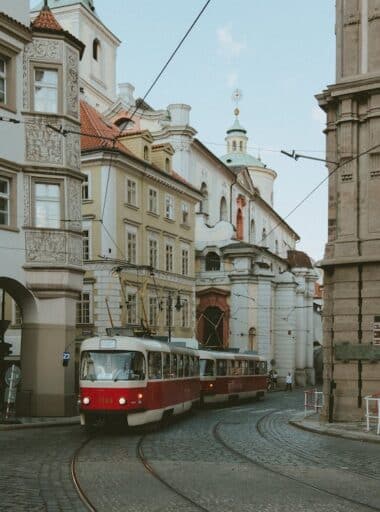 Food and Dining
Dumplings, creamy sauces, and substantial stews are just a few of the many examples of Czech cuisine's robust flavor and variety. Not to be forgotten are the excellent beers made locally; practically every city in the Czech Republic has its own brewery.
People living in Prague have access to more than just Czech food. The city has various cuisines represented, from Vietnamese and Indian to Mexican eateries, guaranteeing that there is something for everyone's taste.
It's important to remember that when eating out in Prague, you may not be able to request tap water. When asked for a drink, most wait staff will instead offer bottled water, which is often more expensive than purchasing a pint of beer.
Accommodation Options
Navigating the housing market in Prague, like in many major cities, can be a competitive endeavor. This is particularly true if you do not speak Czech, as finding an apartment can present challenges. Your best options are typically landlords who frequently rent to expatriates or seeking assistance from your prospective employer.
To search for available flats and houses, you can refer to certain websites that specialize in property listings.
It's common for flats in Prague to come furnished, and in many cases, utilities are included in the rent. If not, these costs are clearly outlined and are billed separately from the rent. At the end of the year, you may receive a refund if you used less than the calculated amount, or you may need to pay the difference if you exceeded the estimate.
Many expatriates choose to reside in Prague 2, Vinohrady, a central neighborhood that is close to parks and offers a vibrant selection of bars and restaurants. Prague 6 is another hub for expats, characterized by the presence of many embassies and international schools. It is a greener and quieter area, making it more suitable for families.
Can foreigners buy property in Prague?
There were strict rules in place for foreigners looking to buy property in Prague and the whole of Czech Republic up until recently. Property acquisition for non-locals remained difficult even after the country's membership in the European Union. But things have changed, and these days non-natives are not significantly restricted from buying property.
The same property purchasing rules apply to domestic residents, foreign nationals, EU citizens, and third-country residents. Even for Czech-fluent citizens, buying property can be complicated administratively and legally. It's best to hire an expert if you're unsure how to proceed. This can prevent delays, errors, and financial losses.
Expertise gained through collaboration includes familiarity with property purchase processes. In addition, they may put you in touch with other professionals like real estate agents, lawyers, notaries, bankers, and more that may be helpful during the process of buying a home or other property, ensuring that you make an educated and stress-free decision.
Climate
Prague's climate is defined by four distinct seasons and a moderate continental climate. The city's winters are dreary and cool, but rarely drop below freezing. The summers are mild, without any particularly hot spells.
August is the warmest month; January is the coldest.
February has the least precipitation; June has the most.
July has the most sunshine, averaging 226 hours.
Is moving to Prague with pets allowed?
Bringing pets to Prague is possible, but you need to meet certain requirements in advance:
Microchip Identification: All pets must be identified with a microchip. The microchip should be implanted before administering the rabies vaccine.
Rabies Vaccination: Pets should have a Rabies Certificate from a veterinarian. For travel, the vaccine must be given 21 days prior.
Number of Pets: If you are traveling with more than five pets, they should be older than six months.
Required Documents for Pets:
EU Health Certificate: This certificate is valid for 10 days after it is issued and must be completed by a veterinarian.
Airline Health Certificate: Check with your airline for any specific health certificate requirements.
Rabies Certificate: To verify the rabies vaccination.
Microchip Implantation Record: Providing proof of microchip implantation.
Ensuring that you meet these requirements and have the necessary documents is crucial when moving to the Czech Republic with your pets.
Where to stay in Prague
You can choose where to stay in Prague by studying its numbered district system.
Old Town, which is located in Prague 1, is the hub of the city's tourist zone. This neighborhood is a favorite among visitors because it has some of Prague's most beautiful spots. You should know that the large concentration of tourists makes Prague's Old Town a bit overpriced, loud, and crowded. Additionally, the presence of partygoers, gentlemen's nightclubs, and specific businesses causes the region to come alive at night.
Just to the east of the river is the hip area of Vinohrady. The name comes from the vineyards that once dotted the hills above Old Town, which gave rise to the region. Among foreigners, Vinohrady has emerged as one of Prague's most desirable districts. It has the city's best restaurants, cafes, pubs, and clubs. Hostels, hotels, and flats make Vinohrady a convenient choice for travelers seeking a busy and diverse neighborhood.
Karlin is known for its quieter and more tranquil atmosphere, largely due to its residential character. Choosing to stay in Karlin provides a genuine glimpse into everyday life in Prague, away from the hustle and bustle of the tourist areas. Karlin stands out as one of Prague's trendy neighborhoods, offering an array of excellent restaurants, lively bars, and green spaces for relaxation.
While the neighborhood may not offer an extensive range of accommodation options, the ones available are typically more budget-friendly and affordable compared to spots in the bustling Old Town. This makes Karlin an appealing choice for those looking for a quieter yet vibrant Prague experience without breaking the bank.
Pros and cons of moving to Prague
Due to its rich history, gorgeous architecture, and dynamic culture, expats and digital nomads flock to Prague. Housing, public transportation, and dining are affordable in the city, which they like. Prague's efficient and reliable public transit makes daily commute easy and travel to other countries easier. The city has a vast and diversified expat community, making it easy to make acquaintances.
However, there are some aspects that expats and digital nomads may find challenging. The language barrier can be a drawback, as not everyone in Prague speaks English, and mastering Czech can be a formidable task. Dealing with bureaucracy and visa-related paperwork can prove frustrating and time-consuming. The job market may be competitive, particularly for non-EU citizens, and salaries may be comparatively lower than in other European cities.
Prague's weather can be unpredictable, characterized by cold winters and occasional smog issues. Additionally, some expats may encounter difficulty integrating into Czech society, as locals can sometimes be perceived as reserved or unfriendly towards foreigners. These factors should be considered when contemplating a move to Prague.
Pained by financial indecision? Want to invest with Adam?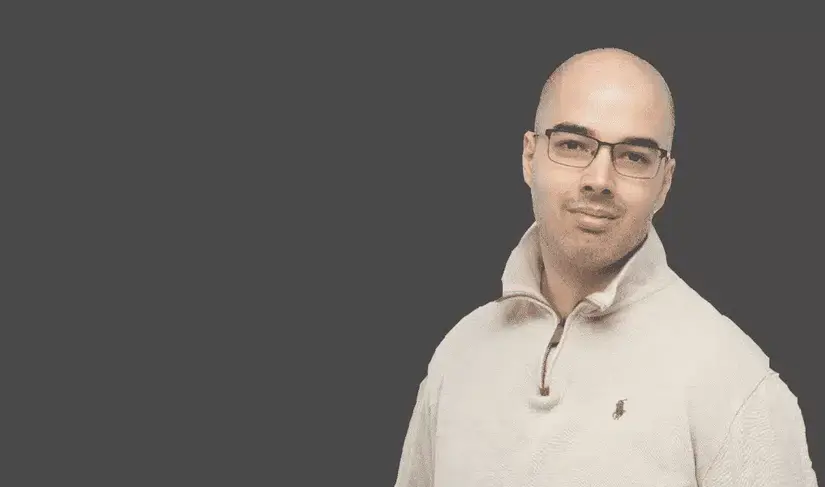 Adam is an internationally recognised author on financial matters, with over 694.5 million answer views on Quora.com, a widely sold book on Amazon, and a contributor on Forbes.