Here's everything you need to know before moving to the Canary Islands.
If you want to invest as an expat or high-net-worth individual, which is what I specialize in, you can email me (advice@adamfayed.com) or use WhatsApp (+44-7393-450-837).
Introduction
The Canary Islands, a Spanish archipelago off the coast of northwest Africa, are rugged volcanic islands known for their black and white sand beaches. Tenerife, the largest island, is home to the sometimes snow-covered active volcano Teide, which has its own astronomical observatory and is part of the Teide National Park. In the capital of Tenerife, Santa Cruz de Tenerife, a grandiose carnival takes place before Lent.
The Canary Islands, also informally known as the Canary Islands, are a Spanish region and archipelago in the Atlantic Ocean in Macaronesia. The closest point to the African mainland is 100 km (62 miles) west of Morocco. These are the southernmost of the autonomous communities of Spain. With a population of 2.15 million, the islands are one of the most remote regions in the European Union.
The eight main islands (from largest to smallest in area): Tenerife, Fuerteventura, Gran Canaria, Lanzarote, La Palma, La Gomera, El Hierro and La Graciosa. The archipelago includes many small islands and islets, including Alegranza, Isla de Lobos, Montaña Clara, Roque del Oeste and Roque del Este. It also includes a number of rocks, including those of Salmor, Fasnia, Bonanza, Garachico and Anaga.
In ancient times, the chain of islands was often referred to as the "Happy Isles". The Canary Islands are the southernmost region of Spain and the largest and most populous archipelago of Macaronesia. Due to its location, the Canary Islands have historically been considered a link between the four continents of Africa, North America, South America and Europe.
What's good for expats in the Canary Islands?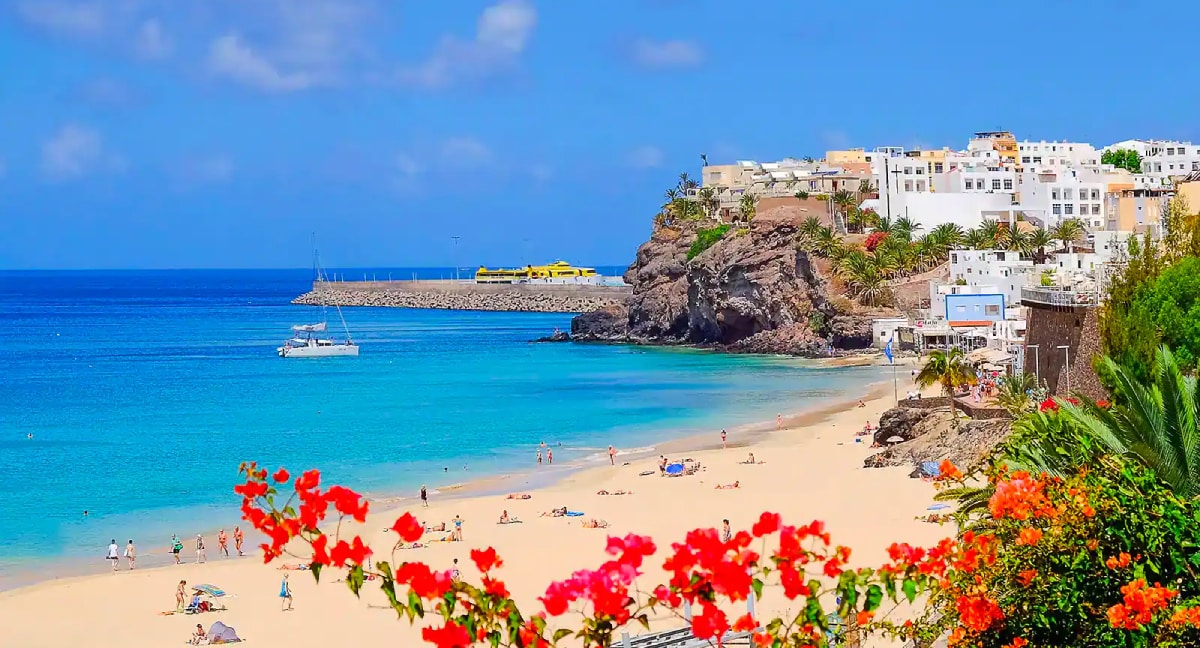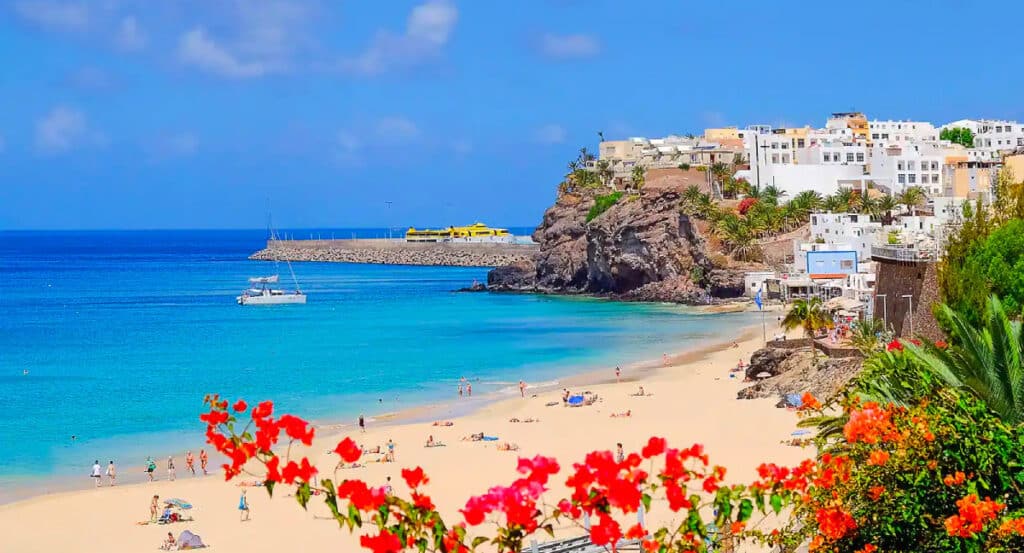 Better weather, lower prices and a more relaxed pace of life are often factors that encourage individuals, couples, and families to move to Spain, which means that many expats have already moved and are living happily and successfully in another country. A lot of foreigners want to move to a country that they know well and have visited often.
The Canary Islands are a group of seven main islands that have a lot to offer to anyone looking to escape the daily routine of life in their country of birth. The Canary Islands are an autonomous province within Spain and are at the southernmost tip of the European Union, which also means a great climate all year round! Most non-Europeans, who are planning a long visit will have no problem with moving and living in the Canary Islands for up to three months without any visa. In case their visit is for longer periods, check online with the Spanish embassy about applying for a visa.
Being outside the EU in terms of taxation, perfumes, wines, and spirits, as well as luxury goods, as well as gasoline and diesel, are perhaps the best value in Europe. In addition, since the islands are located closer to Africa than to Europe, the climate here is represented by only two variations – warm and hot. There is neither winter nor autumn here – only spring with a refreshed wind and maybe a little rain. The arrival of summer usually marks the start of the carnival season – a riot of colors, costumes and music that can only be matched by South America – with months of great outdoor life, sun and sea and everything you love.
Moving and living in the Canary Islands – key points
— If you are moving to the Canary Islands from another EU or EEA country, you will not need a visa to enter the islands. If you are a permanent resident, you will need to obtain a residence permit and a NIE card, which will be issued by the immigration office and is required to file taxes, open a bank account, and other financial activities.

— If you are moving to the Canary Islands with your children, you will also have to think about schooling. On larger islands such as Gran Canaria, Tenerife and Lanzarote, there are several international schools, some of which even cover the British National Curriculum. If you are planning to stay in the Canary Islands or Spain permanently, you can also consider enrolling your children in a Spanish-language school, which will help them integrate more quickly.

— The official language of the Canary Islands is Spanish and learning at least basic Spanish is recommended as English is not as widely spoken as in some other Western European countries.

— The cost of living and housing in the Canary Islands is generally lower than in Western Europe.
Buy or rent?
If you are thinking of permanently moving to the islands or any part of Spain in general, it would be wise to consider renting a property for the first or two years. During this time, it will become clearer where you would like to live. After all, there would be that magnificent villa or apartment where you enjoyed sunbathing on vacation, really livable all year round, if you worked or lived permanently on the island. A week or two of sweltering heat in the summer is great if you're on vacation, but can you handle the constant heat or high energy bills from the air conditioner? If you are not sure, then renting is easier and more flexible if the area or island you have chosen does not meet your expectations. Renting a property gives you the opportunity to get to know the island and the people who live there. It takes time to get used to different customs, laws and traditions.
Currently, prices for houses and apartments, as in most European countries, are falling, and there is an opportunity to make a bargain. The best advice you can give to a potential buyer is to find a good English-speaking lawyer who will advise you on the legal formalities that are required in Spain before you do anything. This is very important, so ask, consult with other expats, contact your consulate and don't rely solely on the legal services offered to you by real estate agents. You need your own lawyer to guide you through this important purchase.
The seven inhabited islands offer a variety of activities for would-be expats, but there are more options available on the larger islands. Did you know that Las Palmas in Gran Canaria is the seventh largest city in Spain? Other capitals also offer magnificent buildings, museums, theatres, orchestral performances, ballet, opera and art galleries. The larger islands also have large malls and department stores, so the inhabitants of these islands do not need anything but can also order online using high-speed broadband and receive goods quite quickly.
Many expats prefer to live in traditional Canarian towns or villages rather than the more famous but more expensive tourist areas. Living in a tourist area you know well makes people safe and comfortable, but you may want to live in an unexplored village in the mountains that offers traditional Canarian-style cottages and even cave houses at reasonable prices – if you prefer peace and solitude. from this the whole way of life. Also, local workers will live in cities that offer better properties to rent or buy, so talk to the locals to find out where they live and check those places.
If you decide to buy a property, be sure to visit a number of Spanish and Canarian real estate agencies, not just British and German ones. Try to deal with a company that speaks English – many agents in the tourist areas of the island consider this important and ensure that a staff member can help you in your own language. Remember to be careful when buying, as if you were in your own country, and do not leave a large deposit with the real estate agent. After all, you wouldn't even think about it at home, but many expats are in the past and some of them have been known to lose their money when a company fails.
Applying for a residence permit in the Canary Islands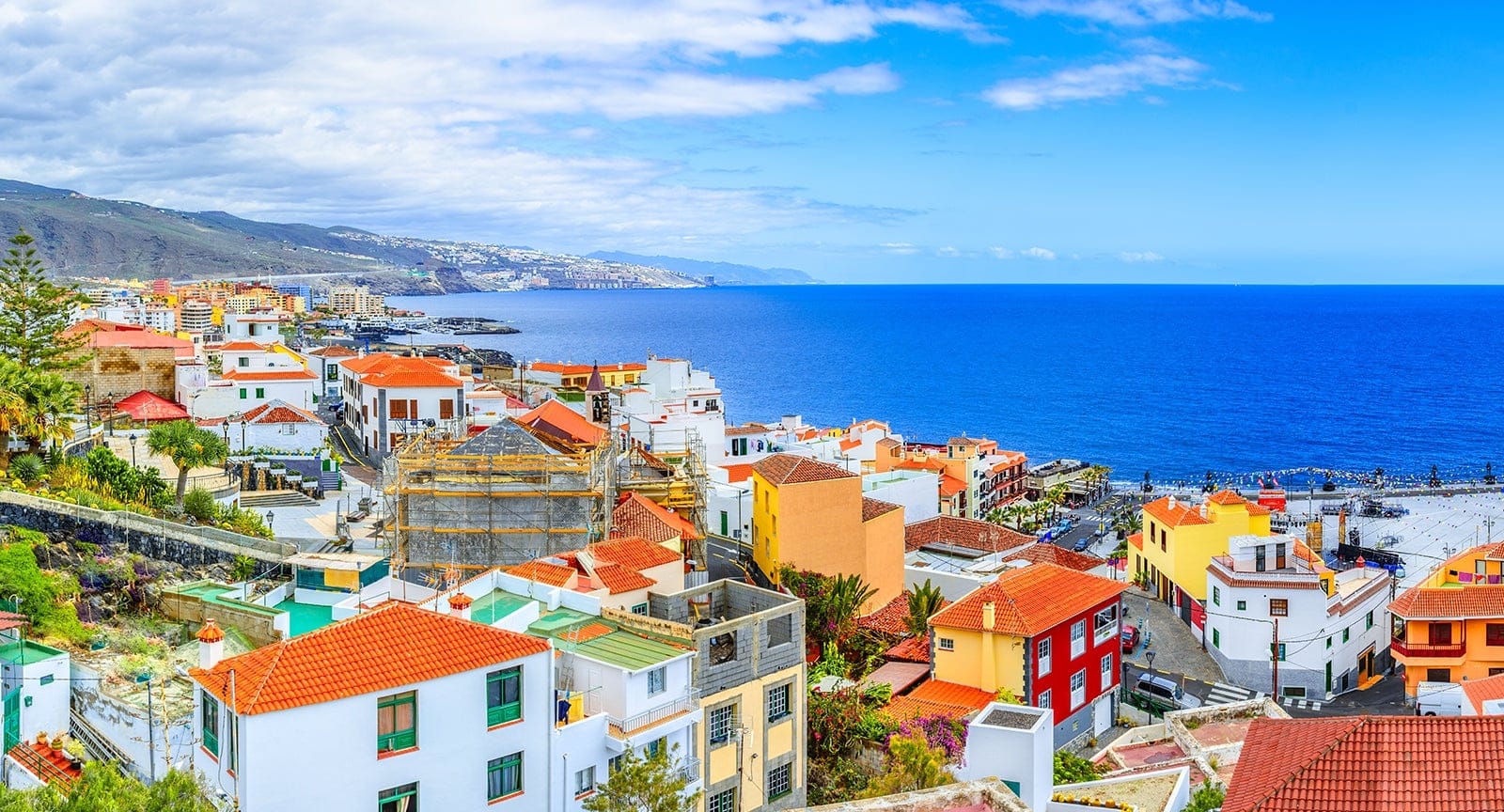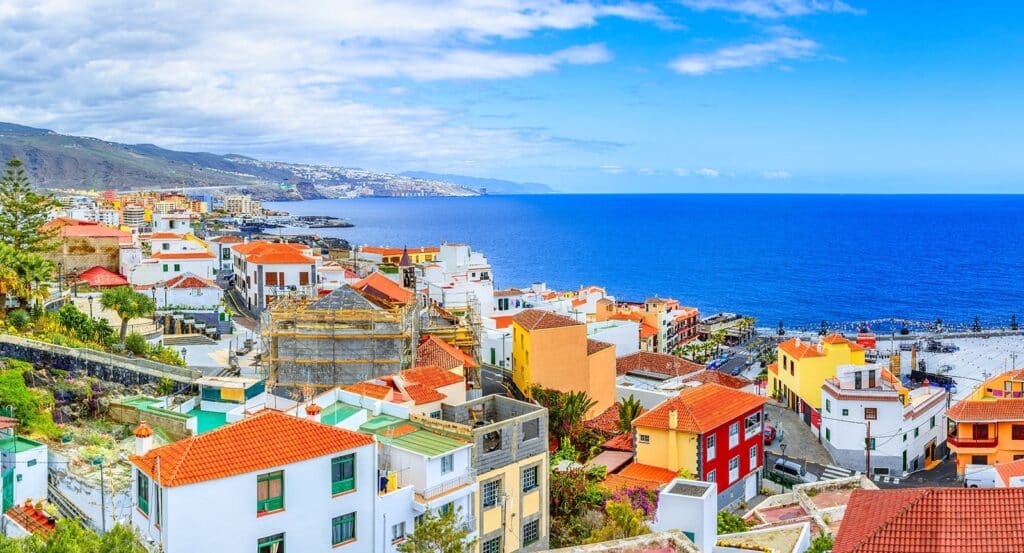 Anyone with sufficient motive or connections can become a resident of the Canary Islands. However, if you decide to stay in the Canary Islands for a long time, you will need a residence permit. This also applies to remote workers.
If you are going to spend more than 90 days living or working in the Canary Islands, you must apply for a residence permit. This tip will give you an idea of ​​how to get a residence permit in the Canary Islands. However, it is extremely important to obtain information from official sources in case of doubt:
Temporary or permanent residence
A temporary residence permit allows you to stay on the islands from 90 days to five years. Permits for less than five years may be renewed every year at the request of the subject.
Long-term or permanent residence allows the subject to live and work on the islands for an indefinite period under the same conditions as residents of Spain. Foreign citizens who have permanently temporarily resided on the islands for a period of five years and who meet the requirements of the Ministry of the Interior are eligible for long-term residence.
Becoming a resident of the Canary Islands has a number of significant financial benefits. The most famous of them is a 75% discount on regular flights. However, you will also be eligible for discounts on local transport and tickets to museums, galleries, and tourist attractions. What's more, the Canary Islands offer entrepreneurs starting a business some attractive tax incentive.
How to apply for a residence permit in the Canary Islands?
Obtain an alien identification number – NIE or Alien Identification Number is a code assigned by the tax office to foreigners in Spain. The personal number is a code that identifies the person concerned and is indicated in all documents issued or processed, as well as in entries in passports and similar documents, with the exception of visas.
To get a NIE, you need proof of your address, such as the lease on your home or vacation spot. If the applicant lives in a hotel or hostel, a booking receipt is sufficient. You need a NIE number to complete formalities and financial transactions, buy and sell real estate, register, and pay taxes, buy or sell a car, and get a driver's license. You also need to get a NIE to start a company.
Working for a local/national company
European citizens who have an employment contract with a local/national company are not required to fulfill other requirements. The agreement must be formal and designed for a minimum of 20 hours, but not necessarily a full day.
Working for a non-local/national company
EU, EEA and Swiss citizens who do not have an employment contract with a local or national company, do not work or work for foreign companies, must prove that they have sufficient income to live on the islands. They must also have private health insurance.
Citizens of non-EU countries
Foreign citizens from outside the EU or other European Economic Area and Switzerland must go to the Oficina de Extranjería (Immigration Office) and apply for a residence permit. They must also prove that they can support themselves during their stay on the islands.
Education in the archipelago
When families move to the Canary Islands and receive a residence permit, the children can enroll in a local Canarian school. When children are young, it gives them the opportunity to learn another language and make friends in their new country. Older children may find it more difficult to quickly learn another language while learning all school subjects in Spanish at the same time and may need extra help to keep up with others in the class.
Some families choose to send their children to English-speaking schools, and some schools in the Canary Islands also offer a curriculum similar to that of children in their home countries. There are schools that offer classes in many different languages, so check what is available on the island of your choice.
According to the existing Spanish legislation, even the children of foreigners have the right to receive free education. Schooling starts at the age of 3.
There are public and private schools in the Canary Islands. In public schools in the Canary Islands, you can study for free until the age of sixteen.
First stage of training
The first stage involves primary pre-school and primary school education. This stage ends when the child reaches the age of 12. Every 24 months there is a change of mentor in the class. If a child does not do well in a particular subject, he can be left for the second year.
Classes in island schools are conducted from morning to afternoon. For an additional fee, the child can stay at school for lunch. The school year, consisting of 3 semesters, begins on September 7 and ends on June 22. The first and last month of training involves shortened lessons.
Second and third stages of training
The next step is to receive basic education. At the end of 4 courses, students receive a diploma in their hands, indicating the completion of secondary school. Based on this document, young people have the opportunity to move on to the 3rd stage of education.
This stage consists of 2 courses. The duration of training is 24 months. At the 2nd stage, the guys have the opportunity to choose a specialty and get a prof. qualification. After successfully passing the exams, graduates receive a bachelor's degree. The more successfully the graduate passes the exams, the higher his chance of becoming a student at the chosen university.
The fourth stage of education in the Canary Islands is obtaining a university education. Education in Canarian universities is paid for all. The oldest university in the archipelago, La Laguna, operates in the Canaries.
Graduates of this university receive a pan-European diploma.
Education in private schools
There are also non-state educational institutions for children and adolescents in the Canary Islands. Every child, including a foreigner, can go there to study.
The best private schools in the Canaries include:
• Wingate School (teaching methodology is similar to teaching in English schools).
• Colegio Costa Adeje (the school is famous for the high professionalism of the teaching staff).
• Colegio Luther King (children have the opportunity to receive a secondary special education).
• Colegio Echeyde.
Parents who wish to enroll their child in one of these schools undertake to collect a package of necessary certificates in a timely manner. The main documents are a student visa and an application in English or Spanish. The application is accompanied by medical insurance and registration in Tenerife. Tuition prices this year reach 1.0 – 1.2 thousand euros.
Registration of a study visa for 180 days
A student visa to the Canary Islands is issued for a period of 180 days. At the end of this period, you can ask for an extension. Everyone who wishes to obtain a study visa to the Canary Islands undertakes to prepare the following certificates:
• correctly completed application form;
• two high-quality photographs;
• international passport;
• confirmation of financial viability (the size of the scholarship or sponsorship letter);
• confirmation of the fact of the availability of housing in Tenerife;
• notarized permission from parents (issued for minors and certified by the Hague Apostille);
• medical insurance;
• confirmation of enrollment in training;
• content of the training program.
Finding a job in the Canary islands
First of all, learn the language. No, it's not enough just to speak English. Put in the effort and learn Spanish too!
An important aspect of living in any other country is to make an effort to learn the language. It's best if you make a serious commitment to learn Spanish before you leave your home country, but either way it's helpful and always appreciated by the locals if you can say a few phrases in Spanish. Town halls usually offer group Spanish lessons at a reasonable price, and private tutors and language schools are readily available.
Finding a job will depend on many factors, including sufficient fluency in Spanish, and life on the island will depend on job opportunities. However, there are seven destinations to live and work in the Canary Islands, where the larger islands have more potential for finding a job or starting your own business, but the smaller islands may also appeal to those looking for a quieter place and have the potential to create new businesses. -ideas. Places that already have expats from your country help because they are more likely to provide help and support and speak the same language.
If you intend to live and work on these islands – and many do for varying periods of time – bars and other vacation activities are usually readily available. However, be aware that these jobs are often temporary, low paying, long hours and cash in hand without any government benefits. The only way to get them is to work for yourself or on a contract basis.
The best advice for those who move to another country is to forget what you were at home, as it is unlikely that you will be offered a similar job in the Canary Islands and certainly not with the same pay! Be ready to take on anything you love but try to use the skills and talents you already have and you'll be amazed at what you can do! If you have skills that match the island's employment needs, check it out before you arrive, such as teaching English as a foreign language. Many people earn their income through the internet, so while fast broadband is available in the Canary Islands, it may not be available in all locations, so check this out if that's important to you.
If you speak Spanish, then finding a job will be easier and you will be offered a legal contract that offers you health, social security and other benefits. You will need a Spanish Fiscal Number (NIE) to find a legal job and this can be easily obtained by talking to an English speaking lawyer.
Pained by financial indecision? Want to invest with Adam?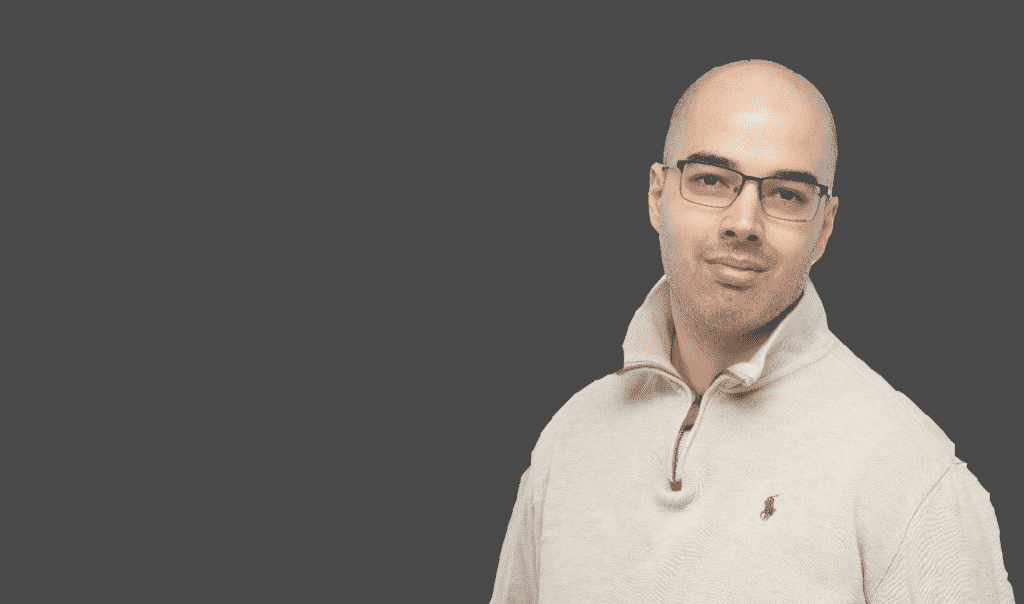 Adam is an internationally recognised author on financial matters, with over 622.8 million answer views on Quora.com, a widely sold book on Amazon, and a contributor on Forbes.