Many expats are moving to Vienna, Austria's capital, often recognized as one of the most successful urban areas in all of Europe. Vienna is a cultural treasure trove in addition to its high per capita income and strong business.
The streets resound with the music of legendary composers like Beethoven and Mozart, and the city's architectural masterpieces will stand the test of time. Additionally, Vienna has several museums and art galleries presenting high culture.
In its clean streets, well-maintained buildings, and beautiful facilities, Vienna feels like home. Leisure and relaxation are available in the city's parks, and its clean air is refreshing. The verdant hills and rural areas outside Vienna offer a more natural retreat.
Vienna has consistently topped global rankings for quality of life according to various studies. The city's top-notch services in areas like education and healthcare, among other things, were a major element in such ranking.
The strong and diverse economy, as well as Vienna's well-organized transportation system, both played important roles. Vienna's low pollution levels, verdant landscape, and central location in Europe's core all contributed to the city's attraction. The city's outstanding cultural offerings contributed to its standing as a world leader in quality of life as well.
If you want to invest as an expat or high-net-worth individual, you can email me (advice@adamfayed.com) or use these contact options.
Vienna Residency and Citizenship
There are two laws in Austria that deal with immigration. Those planning to visit Vienna for less than six months are governed by the Aliens Police Act, while those looking to make Vienna their permanent home are governed by the Settlement and Residence Act.
It is essential to learn about the various Austrian work and residency licenses before making the move to Vienna. A regular visa will not be enough to enable your relocation to Vienna or to begin working in the city. Individuals may need specialized visas and permissions based on their profession or the length of their anticipated stay.
EU Citizen vs Non-EU Citizen
You need permits from your home country before moving to Vienna. Freedom of movement and no residency permission are granted to EU citizens and permanent residents. Europeans can enter Austria without a visa for 90 days, just as other EU citizens. Please note that you must register locally with the municipal district office to receive a Certificate of Registration after moving to Vienna.
Non-EU residents wanting permanent residency in Austria must apply for a D visa, or long-stay visa, in advance. After entering Austria on a D visa, you can apply for a resident permit for job, study, family reunification, or other reasons.
Visa to Study
A student visa is a necessary need if you are not a citizen of the European Union and wish to study in Vienna. The visas C and D are the two most common student visa options in Austria.
A Visa D is a long-term visa valid for a lengthy period and can be converted into a student residence permit. Getting started requires enrollment at an educational institution in Vienna. With the acceptance letter in hand, you can visit the Austrian embassy or consulate in your home country to apply for a student visa.
You can move to Vienna and register at the local registration office after receiving your student visa. You can apply for a student residence permit immediately after.
Visa to Work
Long-term residency permits in Vienna are contingent upon one's ability to secure gainful employment and meet language proficiency requirements stated in the Integration Agreement. Key permits in this context include:
Highly qualified individuals from outside the European Union who wish to work in Vienna may apply for a Red-White-Red Card, a work visa valid for a year. You need to have a job offer in hand before applying. Also required is successful completion of language module 1. Either the candidate or the employer can begin the application process for such visa.
The EU Blue Card is an alternative work visa for non-EU citizens interested in finding work in Vienna, with a two-year validity. There is no need for a linguistic evaluation, unlike the Red-White-Red Card. An employment offer from an Austrian company and the required professional qualifications and work experience are also required in order to qualify for an EU Blue Card for highly skilled individuals. Having a family member accompany you to Vienna is another perk of the EU Blue Card.
Five-Year Long-Term Work Permit is only available to those who have completed language module 2. This permission requires you to have a job offer in hand, same like the Red-White-Red Card.
In addition to these permits, a settlement permit is provided in some cases, such as for dependents (relatives) of Red-White-Red Card holders and for self-employed important employees who have had the Red-White-Red Card for at least 12 months. Settlement permits in Vienna can be renewed for an extra three years after the first two have been used.
The Federal Government of Austria provides details on the various work and residency licenses available. Both German and English versions of the site's content are available.
Visa to Reunite with Family
Austrian embassy or consulates can provide family reunion visas to non-EU people living legally in Vienna who want to reunite with their families. This visa covers spouses, minor children under 18, long-term companions, and other relatives under certain conditions.
Obtaining a family visa requires that the family member in Vienna have Austrian citizenship or a valid residence permit. Family reunification visas are available for one year and can be extended depending on residency situation. Family visa holders can work in Vienna. Family formation in Vienna is made easier by this path.
Visa to Retire
Among its immigration choices, Austria regrettably does not provide retirement visas. But if you want to retire in Vienna and you have enough money saved up, you can apply for a residence permit dubbed a settlement permit except gainful employment.
Since only a certain number of settlement licenses are issued annually in Austria, those interested in immigrating there should move quickly to ensure they receive one of the allotted spots. In addition, there are standards that must be met before one may apply for this form of residency visa.
This sort of residence visa is normally provided for a term of 12 months, which is comparable to one year, and it includes the limitation that you are not permitted to participate in any form of job during this period.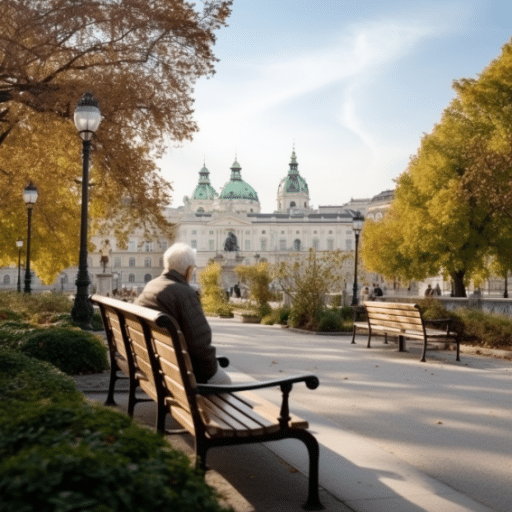 Registration of Your Vienna Address
Within three days of your arrival in Vienna, you must register at the local district office. Changing your address within the city is subject to the same regulation. By reporting your new address, this registration process is usually quick and efficient.
Once you know which borough you'll be living in, you may use the municipality's website to find the location and hours of operation of the district office that serves your area. This shortened process guarantees conformity with regional norms and a trouble-free changeover.
Citizenship
Dual or multiple citizenship is illegal under Austrian law. Therefore, in order to become an Austrian citizen, you must first renounce any other citizenship you may currently hold. Those who have obtained Austrian citizenship via ancestry are the sole exception to this policy. Otherwise, you'll have to decide whether to give up your Austrian citizenship or another one.
Naturalization as an Austrian citizen requires a minimum of 10 years of continuous, lawful residency in the nation. Besides residency, eligibility requires a clean criminal record, German proficiency, basic knowledge of the democratic system, and financial independence.
The following are some additional ways one can become an Austrian citizen:
Gaining Austrian citizenship by descent is possible if either of one's parents is a citizen of Austria.
The Austrian government may offer citizenship to a foreign individual in exchange for an award or other form of special recognition. Those who have made outstanding contributions to Austrian society or who have faced extraordinary circumstances may be eligible to use this route.
Bringing pets when moving to Vienna
All animals entering Austria must be microchipped and vaccinated in accordance with the country's legislation. As a conscientious pet owner, you should get ready for this procedure by gathering the required paperwork. There are specific rules you must follow in order to bring your pets into Vienna.
Your pets need to have microchips that are compliant with ISO Standard 11784 or Annex A to ISO Standard 11785 for proper identification. They also need to provide an original, veterinary-issued rabies vaccination certificate. Pets from high-rabies nations must have a titer exam. Your dogs must have a health certificate and be at least seven months old to be imported. Puppies and kittens under 12 weeks old without rabies immunization can only enter Austria from other EU nations.
What living in Vienna is like
Vienna is a safe and comfortable city for residents and visitors. You'll feel comfortable driving, walking at night, or taking public transportation alone. Vienna's public transit system is economical and efficient, making city and European travel easy.
Vienna offers students a cheaper alternative to London, Barcelona, and Paris. Renting a one-bedroom apartment or studio for a few hundred euros is affordable. Sharing housing with other students saves money, making Vienna an attractive option for college students as well.
Housing in Vienna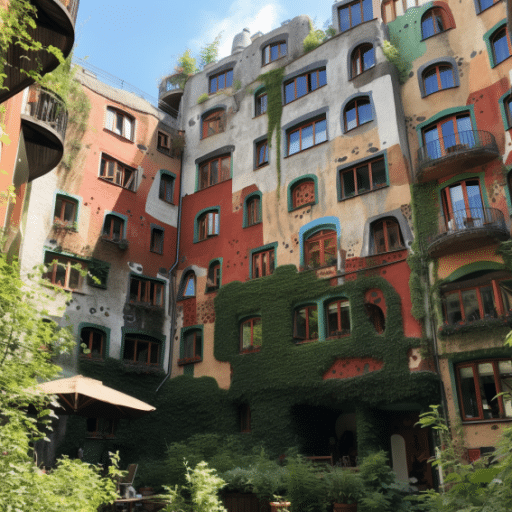 Moving to Vienna can be expensive, as it is in many other prosperous European cities. Apartments in desirable neighborhoods within the city center can fetch upwards of 4,000 euros per square meter. You should take this into account and think about relocating to one of the less glamorous but equally intriguing outer boroughs.
Vienna's neighborhoods, each one unique and bustling in its own way, offer a window into the city's culture and daily life. Suburbs are a desirable alternative to city life because they offer a slower pace of life while yet being only 40 minutes away from the action.
Local newspapers are a great resource for people looking for a place to live, especially on the weekends when real estate sections are frequently highlighted. Since Vienna's tourism industry has boomed in recent years, online resources have become just as important for finding a place to live.
Security deposits and real estate agent commissions are additional costs to consider; however, some houses can be rented straight from the owner without paying a commission. There are housing services in Vienna that provide completely furnished apartments for short and medium-term stays. These merely require rent and deposit, eliminating commission charges. These central apartments can be occupied at your convenience and are good for commuting.
Can foreigners buy property in Vienna?
Those who intend to reside in Vienna for 10 years or longer may want to look into the housing market by acquiring a house or apartment. The city's elite neighborhoods' real estate has appreciated throughout the years, a tendency that may continue. After your time in the city ends, renting your house to other expats might provide additional money.
Keep in mind that the normal real estate agent commission is 3% of the purchase price plus any required legal value-added tax (VAT). Any anyone thinking about settling in Vienna permanently should take this into account.
Best places to live in Vienna
Landstrasse
Despite its prominent location in Vienna, Landstrasse has an unpretentious charm that makes it a great option for families looking for a central urban setting. Housing options in this large neighborhood range from apartments to elegant city mansions.
Kids growing up in Landstrasse can take advantage of a wealth of cultural institutions because of the neighborhood's concentration of museums and galleries. Transportation is also easily accessible too.
Landstrasse is a great neighborhood for expats and their families to settle because of its central location and friendly, low-key vibe.
Mariahilf
Mariahilf, located to the west of Vienna's city center, has long been considered the city's best place to do some retail therapy. While this shopping mecca isn't for everyone, Mariahilf is undeniably a kid-friendly neighborhood thanks to its abundance of excellent schools, kindergartens, and parks.
Mariahilf is not just a great place to get an education or do some shopping, but it also attracts individuals who want to experience Vienna's famous café culture. Mariahilf displays the range of cafés in Vienna, from the classic to the cutting-edge. Mariahilf's versatility makes it a good choice for both families and coffee connoisseurs.
Meidling
If you want a quiet family home away from the city, Meidling is the place. This affordable suburb southwest of Vienna offers a break from the city's hustle and bustle. Meidling's affordable family homes are surrounded by green spaces, known for its open spaces and free sports facilities.
Meidling is a top pick among families because of the excellent options it provides for educational institutions for students. With such a rich variety of educational opportunities, Meidling is a top choice for families in Vienna who have school-aged children and are looking for a warm and welcoming neighborhood.
Liesing
Keep in mind that Liesing, one of the southernmost neighborhoods, is quite a ways from the commotion of Vienna's downtown. However, Liesing may be the solution for families looking for a region that is both affordable and has a great setting for growing children. Liesing, historically a stronghold of the working class, has kept most of its factory architecture.
In addition to its industrial past, Liesing also has a wealth of parks and other green spaces, especially in the western portion of the city. Western neighborhood boundaries merge with the Vienna Woods, which rise gently into magnificent hills. Liesing is an attractive and family-friendly place to settle because of the balance between affordable light-industrial housing and large areas of green space.
Wieden
One of the hippest areas in Vienna, Wieden can be found just south of the city's historic core. A large number of students, a strong café culture, and a lively nightlife give this area a sense of vitality. A genuine sense of community and unity penetrates Wieden's quaint cafes, independent arthouse cinemas, and small neighborhood pubs, making the city an attractive option for expats.
Foreigners nostalgic for their native countries will find refuge in Wieden's many international supermarkets and market stalls. The eclectic offers in Wieden include not only English options, but also a mini Chinatown, a vegan superstore, and an Italian deli.
Margareten
Margareten is one of Vienna's most crowded neighborhoods, but it has a thriving international feels that makes it seem like home to newcomers from all over the world. It is a popular introduction to Vienna and Austria for its diverse population and low entry costs. Margareten has become a center for numerous cafes and restaurants, and it is now well recognized as the best place in Vienna to enjoy authentic, high-quality Viennese cuisine without breaking the budget.
Margareten is known for its restaurants, but it also features the world-famous Filmcasino. In a nod to the golden age of Vienna cinema and art deco, this landmark theater regularly screens an eclectic selection of independent and enjoyable films. Margareten is one of the best places in Vienna to settle down to if you're an international resident because it has a vibrant nightlife, great restaurants, and a large expat population.
Neubau
One of the best ways to get acquainted with Vienna is a visit to Neubau, which is widely recognized as one of the city's most hipster-friendly areas. This area is a magnet for Vienna's creative youth because of the contemporary galleries and shows you can find here. The eclectic mix of pubs and eateries that call Neubau home are a natural extension of the neighborhood's innovative spirit.
Nonetheless, Neubau is not exclusive to the young hipster crowd. Families with children and retirees alike can be seen frequently enjoying the city's many dining and drinking establishments. Neubau is home to Vienna's Museum Quartier, the city's cultural and historical center, ensuring that visitors of all stripes will find something of interest in this vibrant and complex area.
Döbling
Döbling, to the northwest of Vienna, is a perfect example of how suburban life and the beautiful, undulating green hills that define Austria can work in harmony with one another. There are several local and international schools in the Döbling area, creating a strong and welcoming community for newcomers and expats.
Western Döbling borders the Vienna Woods, a vast rural area known for its vineyards and attractive scenery, ideal for long strolls and exploratory camping trips. Döbling is far from the heart of the city, but other than that, living there has few drawbacks. Residents here make a choice that values natural beauty and serenity over proximity to the city center in order to live in the lovely Vienna Woods.
Leopoldstadt
Leopoldstadt, a large district in Vienna's northeast that lies close to the Danube's picturesque banks, is known for its seamless combination of Viennese elegance and pleasantly surprising affordability. The picturesque riverside views and verdant parklands create an atmosphere that makes you forget you're in the center of a national city. It is possible to locate an affordable place to live in Leopoldstadt as it offers various options in both house type and cost.
Leopoldstadt has a long and storied history of multiculturalism and vitality thanks to its status as the Jewish district of the city. These multiethnic influences have persisted in present-day Leopoldstadt and add to the district's vivacity and unique character.
Donaustadt
Donaustadt, one of Vienna's districts, is located on the other bank of the Danube from the city center. Because of its remote location, Vienna's skyrocketing real estate costs are far lower here, making the city a more affordable option for families and young professionals. Donaustadt is a refuge for nature lovers thanks to its proximity to Lower Austria's picturesque landscapes and open countryside.
A short distance from the residential areas of Donaustadt is the Lobau wetland reserve, which is an important section of the vast Danube-Auen National Park. Donaustadt is an attractive option for inhabitants due to its affordable housing, convenient location, and attractive combination of peaceful residential living and accessibility to the beauties of nature.
Innere Stadt
Luxury life in Austria's capital is best represented in Innere Stadt. Those who can afford the high rents and properties will have the entire city at their fingertips. The constant influx of tourists and rising restaurant and cafe pricing are major drawbacks to living in this area.
The Old Town of Vienna, or Innere Stadt, is where you may get a feel for the real Vienna. Living here puts you in close proximity to several of the city's most famous monuments while also allowing you to experience the real Vienna lifestyle.
Alsergrund
Alsergrund's exquisite and gorgeous cobbled walkways are the epitome of the classic image of Austria's capital that most people have in their minds. This area stands up to its billing as a cultural and historical hub.
Alsergrund is delighted to honor the heritage of Sigmund Freud, the famed Austrian neurologist, who previously lived in the area and has a museum in his former home as well as a park named after him. Alsergrund also has a rich history because it was the final home of the legendary composer Ludwig van Beethoven.
In addition to its historical significance, Alsergrund is well-known as the site of Vienna's much-loved Christmas markets. Alsergrund is a one-of-a-kind and very desirable neighborhood because of its characteristic Austrian homes.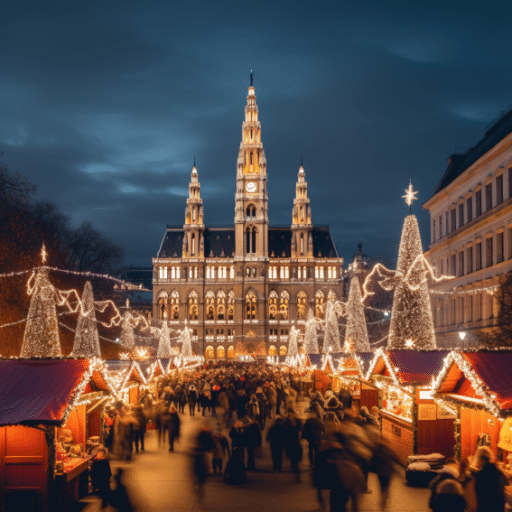 Costs of living in Vienna
If you want to compare the cost of living in Vienna to that of other European capitals, you'll find that it falls roughly in the middle. It is affordable and luxurious, accommodating a variety of budgets. In Vienna, you can save money by living on the outskirts, utilizing the bike infrastructure, and cooking at home.
Whatever your budget, Vienna has plenty to offer you, whether you're looking for a frugal live or indulging in a more luxurious experience. Here are some average expenses for expatriates in Vienna, based on data from Numbeo:
Monthly costs for a single individual average around 933 euros, not including rent.
Usually, a family of four can expect a monthly budget of about 3,216 euros without rent.
In Vienna, monthly rent for an apartment can cost anywhere from more than 600 euros to less than a thousand euros.
In general, buying an apartment may set you back 4,722 euros to 7,785 euros per square meter.
Job Prospects
More old people are living in Vienna, reducing the number of active workers. The city needs foreign employees to stabilize the local economy due to this demographic shift.
Austria's capital and consumer goods production center is Vienna. Many industries make up the city's economy, including manufacturing, electrical, chemical, and metal products, banking, service, and tourism. These sectors are vital to Vienna's economic growth and success.
Transportation
Vienna's convenient public transportation system is just one more reason to call the city home. Buses, trams, trains, and subterranean lines all contribute to Vienna's excellent public transit system, which allows for quick and easy travel throughout the entire metropolis.
In addition, an international airport in Vienna makes international travel convenient and links Austria to neighboring countries. It's interesting to note that taking public transportation is typically more efficient than driving in Vienna as an expat.
Vienna is well-known not only for its convenient public transit but also for its welcoming atmosphere for pedestrians. The core business district is especially walkable, and the city's simplicity in having only one main ring road makes getting about it a breeze. The general ease of life in Vienna is enhanced by this accessibility.
Can foreigners drive in Vienna?
Driving in Vienna requires specific documentation and adherence to local regulations. You should have a valid driving license, passport, insurance documents, and proof of ownership (V5C certificate) when operating a vehicle. This documentation must be carried or risk penalty. To drive legally in Austria, non-EU citizens need an International Driving Permit (IDP). To drive safely on winter roads, you must have winter tires from November 1 to April 15.
International Schools
Expats and locals have many educational opportunities in Vienna. The city's tuition-free public schools are high-quality and accessible to everybody. While private schools are less common due to the excellence of public education, international schools provide an alternative for expat students.
To serve a varied student body, these foreign schools follow US, UK, France, Canada, or Australia/New Zealand educational paradigms. Vienna also has top-tier universities that draw international students, boosting its academic standing.
Healthcare and Insurance
Vienna is renowned for its outstanding healthcare system, offering access to world-class medical facilities. Medical insurance is mandatory for all employees working for Austrian enterprises, at no extra cost. Private health insurance is also an option for those who want more specialized care during hospital stays than what is covered by the government's healthcare scheme.
Medical workers in Vienna typically speak more than one language, which is an asset so patients and their families can avoid the high cost of hiring interpreters. As an added bonus, Vienna has pharmacies in every neighborhood which are open round-the-clock so that residents always have access to their medical needs.
Opening a Bank Account
Vienna expats prioritize opening a bank account. If you want to work in Austria, it will be required. It can also help you pay rent as well as cover other essentials. Foreigners and residents can open bank accounts in a few easy steps.
After deciding on the best kind of bank account for your purposes, you'll want to get the following materials together:
Identity documentation (passport for non-citizens), Vienna or foreign address documentation, employment documentation, and recent pay stubs (though not all banks require this).
Next, decide whether you'd like to open an account with a brick-and-mortar financial institution or a digital one, as this will determine the application process.
Climate in Vienna
Those lucky enough to call Vienna home can bask in the city's abundant sunshine. About 1,900 hours of sunshine each year are enjoyed by residents of the city. Moreover, the temperature of Vienna is noted for its moderation, seldom becoming uncomfortably hot or cold. The lowest temperatures rarely dip below 10°C, while the highest hovers around a pleasant 21°C. This friendly city's low weather swings is perfect for taking part in outdoor pursuits.
Pained by financial indecision? Want to invest with Adam?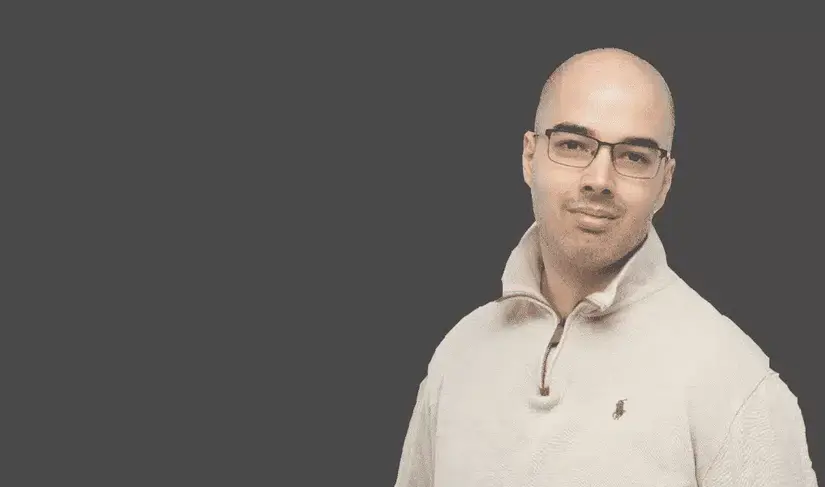 Adam is an internationally recognised author on financial matters, with over 693.5 million answer views on Quora.com, a widely sold book on Amazon, and a contributor on Forbes.