Moving to Zurich means being in one of the best places to live in the world that offers really high living standards. Both Zurich and the rest of Switzerland are well-known for having incredibly low crime rates. Foreigners and Swiss locals alike rarely experience any unease while out and about in the city, day or night. Residents benefit from the city's dedication to safety and security.
If you want to invest as an expat or high-net-worth individual, you can email me (advice@adamfayed.com) or use these contact options.
Do I need a visa to move to Zurich?
If you want to move to Zurich for job, school, family reunion, or retirement, you'll need to investigate your visa possibilities. Your visa decision depends on work and other variables. Switzerland grants multiple visas for various purposes:
Work Visa: This visa is for people moving to Zurich and Switzerland to work. An employment contract with a Swiss employer is required for this visa. This visa is perfect for Swiss job seekers. The Switzerland Student Visa is for foreign students who have been accepted to a Swiss university. This visa requires enrollment in a Swiss educational program. It suits Swiss students.
Family Reunion Visa: This visa allows people to join family members in Zurich. Parents or spouses seeking family reunion in Switzerland usually utilize this visa.
Retirement Visa: The Swiss Retirement Visa is for retirees who want to live in Zurich. You must show financial stability by having enough money to live in Switzerland to get this visa.
There are distinct requirements and benefits associated with each type of visa. It's important to weigh your options carefully and select the visa that best serves your needs before moving to Zurich.
Register Your Address
After you relocate to Zurich, several essential steps must be taken to establish your residency in the city and the country as a whole. The initial and crucial task is to register with the local canton authorities to obtain your residency permit. This registration process can be completed through the local immigration and labor market authority of your specific canton. Zurich is a canton in Switzerland, one of the country's 26 total.
The first step for any new resident in Zurich is to register with the canton. It ensures that you fulfill the relevant requirements and obligations as a resident of Switzerland, establishing your legal position and official recognition as a resident. This procedure not only validates your right to live in Zurich but also solidifies your ties to the canton.
What's it like living in Zurich?
Healthcare and Insurance
Although there are few serious health threats in Zurich, residents nevertheless need to take measures to protect themselves. Getting your routine immunizations up to date before moving to Zurich is a good idea. These include vaccinations for the following:
diphtheria
pertussis
tetanus
measles
mumps
rubella
hepatitis B
Healthcare in Zurich and the canton surrounding it is well developed, with several primary care physicians, specialized physicians, public hospitals, and private clinics available. This guarantees that locals can get the medical attention they need.
Switzerland requires all inhabitants to have basic health insurance. You must promise to get medical insurance within three months of arriving in the country during the residency visa application procedure. In Switzerland, municipal medical insurance is required for residents and workers.
Exemptions from mandated Swiss healthcare may be granted in some cases, such as when a foreign exchange student possesses international health insurance that is both more affordable and comprehensive than local Swiss plans.
Family members pay health insurance contributions separately, and no health insurance provider can deny you coverage for a basic policy, regardless of your health.
Basic Swiss health insurance covers fundamental medical services, however dental and private clinic treatment are excluded. Many Swiss choose extra medical insurance to fill these gaps and improve their healthcare coverage. However, top-up insurance may involve a questionnaire and/or medical check-up to determine eligibility.
Transportation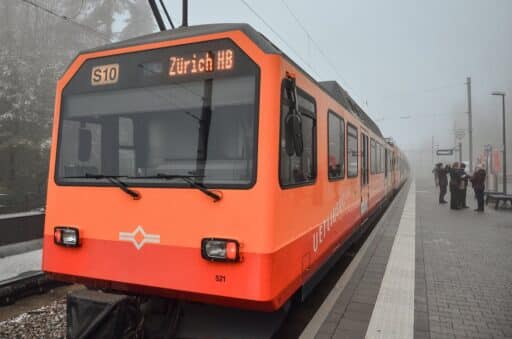 Zurich's well-developed transportation system makes navigating daily life easy. First-timers in Zurich commonly arrive at the city's central station. Zurich's central station connects numerous international train routes to Austria, France, Germany, Hungary, Italy, the Netherlands, Southeast Europe, and more. It's also important to the local commuter train network.
Public transportation in Zurich is extensive, ranging from suburban trains (S-Bahn) to buses (particularly in rural regions) to trams (inside Zurich City itself).
It is recommended that residents of Zurich who intend to make frequent use of public transit invest in a personalized monthly ticket. This choice allows you to save money and easily move between different fare zones. Another perk of a personalized ticket is that, unlike with other ticket kinds, you won't have to validate it every time you board. On-the-spot fines for failing to validate your ticket start at 100 Swiss francs.
It's important to know that cabs in Zurich are the priciest option for getting about. Many city taxis are expensive. Most Zurich residents and expatriates use the efficient and affordable public transport for daily travel.
Can foreigners drive in Zurich?
Getting a Swiss driver's license in exchange for your present one is a must if you plan on driving while living there. To help you along, below is a detailed procedure:
Complete an application form and attach a passport-sized photo.
Undergo a vision test.
Gather the completed application form, vision test results, your foreign driving license, alien ID, and residence certificate.
Visit the Road Traffic Office in Zurich to submit your documents.
If your foreign license was issued in certain countries like the US and Canada, you will receive the Swiss permit by mail.
Residents from other countries must pass a practical road test within three months of their arrival in Switzerland.
For most EU/EEA and UK driving licenses, they can be used in Switzerland for up to one year. However, it is advisable to make the transition to a Swiss license early on to ensure you meet the country's driving requirements efficiently.
Opening a bank account
Establishing a Swiss bank account is crucial after moving to Zurich. You can pay for necessary health insurance, get your paycheck, and pay taxes in Switzerland with this account. Register online or at a local bank office.
The Zurich bank account opening criteria are simple. You must be 18 and can prove Swiss residency. Both your driver's license and passport are usually required.
A minimum balance may be required to open a Swiss bank account. Be aware of this need before opening an account, as not all do. Depending on the account, the minimum amount can be zero to seven digits. Discuss this with your bank to fulfill their standards.
Language
Moving to Zurich is like relocating to the German-speaking region of Switzerland. Switzerland's federal authorities recognize four languages — French, German, Italian, and Romansh — but regional contexts vary. Standard German is the only language recognized in the Zurich area, though the majority of the locals speak Swiss German, a distinct regional variation of the language.
However, linguistic problems shouldn't worry you. Many Zurich people are bilingual or multilingual, speaking multiple official languages and have good English skills. Expats moving to Zurich speak French, Italian, Spanish, Portuguese, Turkish, and Southeast European languages. Many Zurich locals speak English at work, making communication easier for foreign nationals.
Education
It's a huge plus that public schools in the canton of Zurich are practically costless. The majority of Zurich's public schools, however, follow a half-day schedule with dismissal in the early afternoon. Expats may want to give serious thought to the possibility of a language barrier.
Standard German is used as the language of instruction in the classroom, with the local Swiss German dialect sometimes being used to help younger students. Older children may be able to participate in bilingual programs at some Gymnasium-style secondary schools. These schools are geared to prepare pupils for university. There is still a heavy focus on the German language throughout the course of study.
Many international schools for expat families may be found in and around Zurich. While many expat families cannot afford the high tuition costs of private schools, they do provide an alternative to the local public schools by providing after-school activities for older children and even foreign-language daycare facilities for toddlers.
Job Market
The Greater Zurich Area is largely responsible for the service sector's rapid expansion in Switzerland, earning it the nickname economic growth engine. There is a small but declining manufacturing and farming workforce in Zurich today. Most people in the canton of Zurich have jobs in the service sector, and that goes higher in the city itself. Without a question, banking is Zurich's most visible industry.
When people think of Swiss banks, they think of Zurich's financial industry since it exemplifies those qualities so well. In terms of global financial markets, Zurich is consistently a top 10 contender. The city and canton of Zurich provide several chances for highly qualified expats, even if you don't plan to work in the banking and insurance industries.
The Zurich Department of Labor and the Economy is hard at work helping to improve the local economy. Although the financial sector will continue to be vital, its impact on a global scale may fade with time.
As a result, Zurich residents are starting to look outside of the financial industry for work. Professional opportunities in the tourism, health and life sciences, aerospace, and creative industries are drawing more and more people to Zurich.
Expats in Zurich can expect competitive salaries, especially when compared to those in other European countries. When relocating to Zurich with kids, businesses often help foot the bill for things like medical care, entertainment, and college tuition.
Can I relocate to Zurich with my pets?
Bringing your pet with you to Zurich can go without a hitch so long as you familiarize yourself with the rules set forth by the Swiss government.
First and foremost, check that your pet has been microchipped with an ISO 11784 or 11785 pet microchip; these are the international standards recognized by Swiss immigration authorities. The government also requires proof of rabies vaccination for every animal entering the country. It is recommended that you apply for an import permit at least three weeks before you plan to travel with a pet from a high-rabies country.
The good news is that you may locate pet-friendly flats and houses in Zurich, making it simpler to accommodate your furry buddy.
Some things to do in Zurich
Pack your hiking boots and swimsuit if you plan on doing any outdoor activities in Zurich. Because of the Swiss Alps' proximity to the city, a variety of outdoor activities are within easy reach. Outdoor enthusiasts can choose from a mild to wild pursuits throughout the year.
Getting out of the city and spending a day touring one of Switzerland's lovely towns with its rich history and bright paintings is a great way to recharge your batteries.
Zurich boasts a distinctive swimming scene, offering options like men-only, women-only, or mixed pools. Some require specific attire, while others don't. You may even find pools with food, drinks, and dance parties, providing a variety of experiences for water enthusiasts.
For avid shoppers, Zurich is a renowned shopping destination, offering a broad array of retail experiences to indulge your shopping cravings.
Best places to stay when moving to Zurich
Your quest for a new place to call home should begin as soon as you've settled on a destination. Consider hiring a real estate agent or a relocation agency in Zurich if you have a packed schedule and enough money set out to cover their fees.
The latter choice comes with the additional benefit of aiding you in completing a variety of bureaucratic duties, such as applying for a certificate of residency or enrolling your children in school. Your potential new company may suggest or even pay for your use of a relocation specialist.
Keep in mind that rental costs in Zurich are steadily climbing and are generally more than in the rest of Switzerland. You should also find out if utilities and service costs are rolled into the rent or if they are invoiced separately.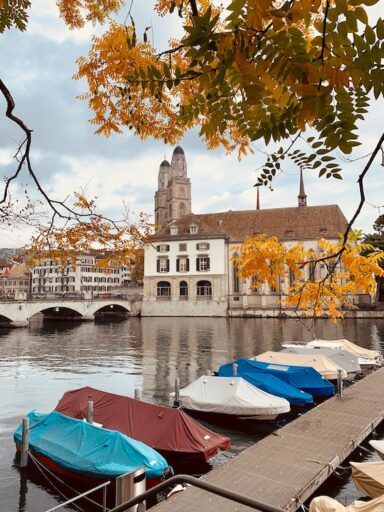 Niederdorf
Located in the heart of Zurich's historic district, Niederdorf is one of the city's most prestigious neighborhoods. It stretches along the Limmat River's scenic eastern banks. Cobblestone streets and old buildings make this area of Zurich a busy and picturesque enclave that gives locals and visitors a tangible connection to the city's long and storied past.
Those who choose to make their home in Niederdorf have the advantage of being near such famous sites as the Predigerkirche. As an added bonus, the world-famous Kunsthaus museum and gallery is conveniently located nearby.
But it's important to remember that Niederdorf is often bustling with visitors, and the high cost of living is usually in line with the area's reputation as a prime vacation spot.
Lindenhof
Occupying the western banks of the River Limmat and forming an integral part of Zurich's Old Town, Lindenhof is a neighborhood that shares some similarities with Niederdorf but distinguishes itself through its expansive and less crowded atmosphere. In Lindenhof, you'll find more space to breathe and a relative absence of the tourist crowds that often flock to its neighboring district.
Lindenhof, a neighborhood in Zurich, is a great place to call home if you're an expat because of the large and welcoming non-Swiss community you'll find there. This neighborhood also features notable attractions, including the Zurich Observatory and the iconic Bahnhofstrasse—a world-class shopping destination.
For a dose of greenery and a respite from the bustling city streets, Lindenhof offers its eponymous city park—a perfect spot to enjoy some fresh air and temporarily escape the urban hustle and bustle.
Aussersihl
The Aussersihl area of Zurich stretches away from the city center toward the northwest. Aussersihl is trying to change people's preconception that Zurich isn't cool or trendy. Aussersihl has become a popular vacation spot for those who seek out exciting nightlife as well as hipster-oriented daytime pursuits like perusing secondhand book booths and dining at locally owned restaurants.
The historic Langstrasse may be found in the middle of the town of Aussersihl. What was once a sketchy district is now a multicultural paradise filled with trendy boutiques and trendy restaurants. Various dining options and nightlife establishments give this area its own distinct personality.
Living in the heart of the city in Aussersihl is possible without the astronomical prices and throngs of tourists found in Zurich's Old Town. Those looking for a change of pace from the normal Zurich experience may appreciate this location, which provides a welcome departure from the stereotypical Swiss city life.
Enge
For many, the Enge district on the northwestern beaches of Lake Zurich represents the quintessential Swiss way of life. Enge's abundance of parks, woods, farms, and the peaceful beauty of Lake Zurich make it an ideal place to escape the bustle of the city.
The town of Enge is a paradise for nature lovers thanks to its stunning scenery. Numerous recreational activities await you in Enge, whether you're in the mood for a relaxing stroll through the lush surroundings, a refreshing swim in the lake, or a spectacular bike ride along the many bicycle routes tracking Lake Zurich's contours.
Enge is a great area for families moving to Zurich with young children, with its spacious open spaces, clean air, and top schools.
Enge is a desirable city neighborhood due to its excellent residential reputation. Since there is so much demand for homes in such a desirable location, rents in Enge are among the highest in all of Zurich. Despite this, many Enge locals believe the higher cost of living is justified by the pleasant atmosphere of the area, making it still a desirable place to call home.
Zurich Nord
True to its name, Zurich Nord is located in the northernmost reaches of Zurich and is primarily a residential neighborhood. For those in search of the quintessential suburban Zurich experience, Zurich Nord presents itself as the perfect destination.
Living in Zurich Nord offers the opportunity to embrace a quieter and more tranquil lifestyle, comfortably distanced from the hustle and bustle of the city center. It is particularly well-suited for families looking to establish a suburban way of life while pursuing careers and raising their children.
One notable advantage of Zurich Nord's location on the northern periphery of the city is the significantly more moderate rental prices compared to the premium rates often associated with inner Zurich neighborhoods. As a result, Zurich Nord stands out as one of the more budget-friendly residential areas in Zurich.
The neighborhood offers numerous open green spaces, further enhancing its appeal for families and outdoor enthusiasts. Additionally, Zurich Nord's proximity to Zurich's international airport is a notable advantage for residents whose professions entail frequent travel within or beyond Switzerland.
Seefeld
Seefeld, on the northeastern beaches of Lake Zurich, is one of the city's most exclusive and affluent areas. Those looking to settle here pay a premium for its high-end lifestyle. In this charming area, which is distinguished by a rather narrow plot of land, locals can enjoy the outdoors in all its glory. Swimming in the lake, riding bicycles along gorgeous paths, and strolling through the verdant landscape are just few of the daily routines that can be enjoyed here.
A wonderful place for newcomers to Zurich, Seefeld is known for its peaceful residential atmosphere. This community has everything one might want: open spaces, stunning lake views, and cutting-edge conveniences including an outdoor movie theater and roomy apartments. Seefeld is one of the most sought-after locations in all of Zurich, particularly by people who value opulence alongside proximity to stunning natural scenery.
Costs of living in Zurich
Switzerland is among Europe's most expensive places to live. The costs in Zurich can strain your finances if you don't prepare well.
Salaries in Zurich, especially if you're employed by a local company, are typically adjusted to align with the city's high living expenses.
Unless they have a well-paying work from home or merely stay for a short time, digital nomads and others without local employment may find it harder to afford Zurich.
Despite its exorbitant cost, Zurich provides a unique lifestyle where you may enjoy the city's amenities while being surrounded by the Swiss Alps' stunning natural beauty. Although other Swiss towns have similar arrangements, Zurich has the most career prospects and a robust expatriate community.
Pained by financial indecision? Want to invest with Adam?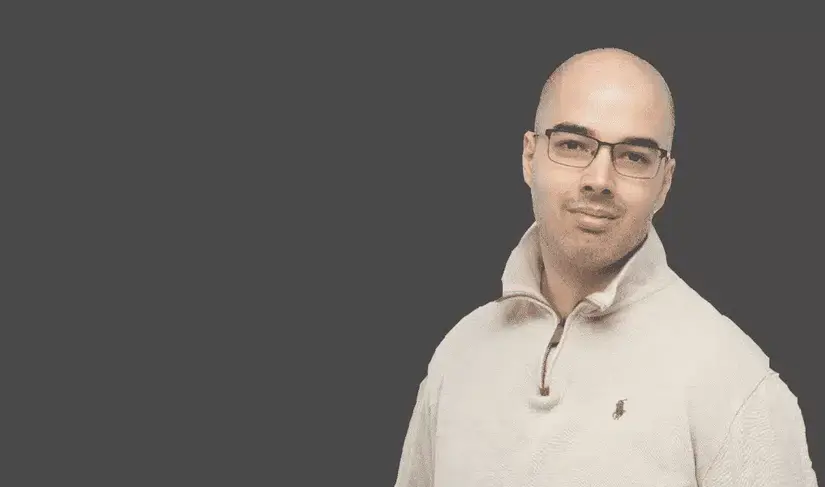 Adam is an internationally recognised author on financial matters, with over 693.5 million answer views on Quora.com, a widely sold book on Amazon, and a contributor on Forbes.