Proxymity has revolutionized the financial world with its innovative solutions. Founded with a vision to bridge the gap between shareholders and corporations, Proxymity offers a unique platform that caters to modern investors.
A brief look into its history reveals a commitment to transparency and efficiency. Proxymity's core services, ranging from digital proxy voting to real-time shareholder communication, set it apart in the market.
As we delve deeper into this review, you'll understand why Proxymity consistently garners attention from industry experts and investors alike.
If you want to invest as an expat or high-net-worth individual, you can email me (advice@adamfayed.com) or use these contact options.
The Unique Selling Proposition (USP) of Proxymity
Technological Advancements
Proxymity stands at the forefront of technological advancements in the financial sector. Their digital proxy voting system not only simplifies the voting process but also ensures that every vote counts.
It's commitment to leveraging technology extends to real-time shareholder communication, a feature that many competitors lack.
This real-time approach ensures that shareholders always stay informed and can make decisions based on the latest information.
Transparency and Trust
Trust forms the foundation of it's operations. By prioritizing transparency, Proxymity ensures data integrity at all times. Investors can rest easy knowing that their data remains secure and unaltered.
The transparent shareholder communication system that it offers further cements its position as a trusted platform.
This transparency not only fosters trust but also encourages more shareholders to actively participate, knowing their voices will be heard.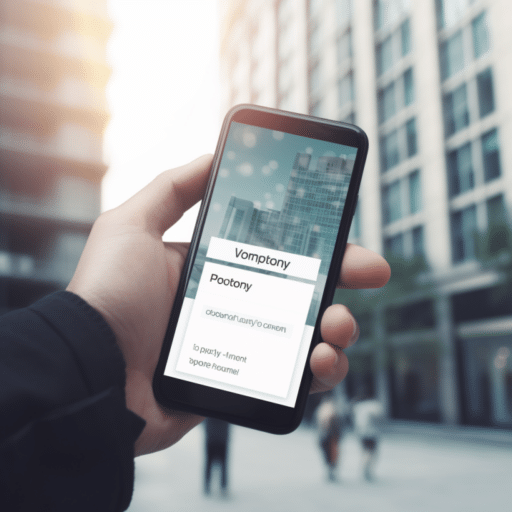 Proxymity's Impact on the Financial Market
It is revolutionizing shareholder meetings by offering a more efficient and transparent approach compared to traditional methods.
Gone are the days when shareholders had to grapple with cumbersome processes and logistical challenges.
It's platform ensures that every shareholder, irrespective of their geographical location, has an equal opportunity to participate and express their views.
The introduction of virtual shareholder meetings by Proxymity has been a game-changer, eliminating the barriers of distance and ensuring a more inclusive platform for all stakeholders.
Real-time Connectivity with Stakeholders
It connects the global ecosystem of issuers, intermediaries, and investors in real-time. This unique transparency, efficiency, and accuracy have made Proxymity a preferred choice for many in the financial sector.
Digital Transformation in Proxy Voting
It has recently launched the "Vote Connect Suite" and expanded its services to North America with "Vote Connect – North America." These tools further emphasize Proxymity's commitment to bringing breakthroughs in digital proxy voting.
Enhancing Corporate Governance
It plays a pivotal role in bolstering corporate governance standards. By championing shareholder rights and fostering responsible investing, It holds corporations to a higher standard of accountability.
This proactive stance by it not only serves the best interests of shareholders but also uplifts the overall corporate operational standards.
Regulatory Compliance and Shareholder Reporting
It offers solutions like "Shareholder Disclosure" and "Shareholder Insights Suite" that cater to regulatory compliance and shareholder reporting needs.
These tools provide insights and ensure that corporations adhere to the required regulations, further strengthening Proxymity's role in enhancing corporate governance.
User Experience: Navigating the Proxymity Platform
Proxymity, a leading investor communications platform, stands out for its unique transparency, efficiency, and accuracy, connecting issuers, intermediaries, and investors in real-time.
The platform is a hub for investor communications, offering solutions like proxy voting and shareholder reporting, and has garnered recognition for its innovative approach, winning several awards in digital transformation and innovation in shareholder disclosure.
Dashboard and Features Overview
Navigating Proxymity is a breeze, thanks to its intuitive dashboard. Users can access voting insights and analytics with just a few clicks.
It also offers customizable notifications and alerts, ensuring that you never miss an important update.
Award-Winning Solutions
It has been recognized as a Leader in Digital Transformation and has received awards for Innovation in Shareholder Disclosure. It is also listed as one of the Top 50 Innovative companies to watch by CEO Views Magazine.
Real-Time Connectivity
It connects the world's ecosystem of issuers, intermediaries, and investors in real-time, ensuring unique transparency, efficiency, and accuracy in investor communications.
Ease of Use and Accessibility
It prides itself on its user-friendly interface. Whether you're accessing the platform from a desktop or mobile device, It ensures a seamless experience.
Additionally, It's dedicated support team is always ready to assist users, making the platform even more accessible to all.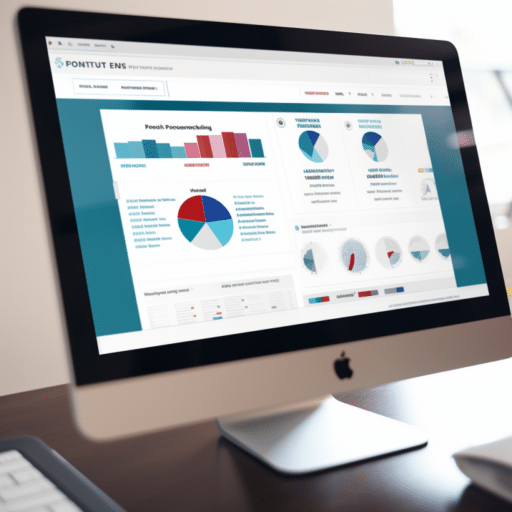 Seamless Experience Across Devices
Proxymity offers a seamless experience whether accessed from a desktop or a mobile device, allowing users to stay connected and informed on the go.
Dedicated Support Team
Proxymity's support team is always on standby to assist users with any queries or issues, ensuring a smooth and hassle-free experience on the platform.
Innovative Solutions and Services
Proxymity offers a range of solutions including Proxymity Vote Connect Suite and Proxymity Shareholder Insights Suite, catering to the diverse needs of issuers, intermediaries, and investors.
These solutions are designed to address the challenges in proxy voting, shareholder reporting, and regulatory compliance.
Comparing Proxymity with Competitors
In the competitive landscape of financial platforms, Proxymity stands out as a formidable contender. Let's delve into how Proxymity measures up against its competitors and what makes it a preferred choice for many.
Key Differentiators
Proxymity is not just another name in the market; it's a brand that resonates with innovation and user-centricity. What truly sets Proxymity apart from its competitors? Here are some points to consider:
Real-time Communication
Proxymity prides itself on its real-time communication capabilities. This ensures that users are always in the loop and can make informed decisions promptly.
Transparency
In an industry where clarity is paramount, Proxymity's commitment to transparency is commendable. Users can trust the platform to provide clear and concise information without any hidden agendas.
User Commitment
Proxymity's unwavering commitment to its users is evident in its features and services. The platform is designed with the user in mind, ensuring a seamless and efficient experience.
Market Analysis
The financial sector is vast, and many platforms are vying for the top spot. However, Proxymity's growth trajectory is noteworthy. Here's a snapshot of Proxymity's market presence:
Dominant Market Share
Proxymity's market share is a testament to its popularity and effectiveness. The platform continues to expand its reach, capturing a significant portion of the market.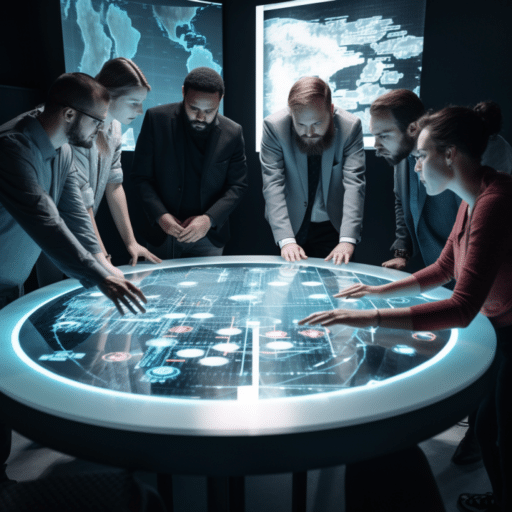 Expert Endorsement
Feedback from industry experts is a valuable metric, and in it's case, it's overwhelmingly positive. Many experts in the financial sector recognize it as a leading platform.
Current Market Trends
The proximity marketing market, which can be seen as a related sector, is expected to be worth USD 52.46 Billion by 2022, growing at a CAGR of 29.8% between 2016 and 2022. This indicates a growing trend towards platforms and services that prioritize proximity and real-time communication, aligning with Proxymity's core offerings.
Potential Concerns and Criticisms
Proxymity, like other platforms in the corporate landscape, is not immune to criticisms and concerns. While it has its merits, understanding the broader context of proxy advisory firms can shed light on the challenges and criticisms faced by platforms like Proxymity.
Data Security and Privacy
It prioritizes data security. The platform has implemented rigorous measures to safeguard user data. In an age where data breaches are not uncommon, Proxymity's commitment to data protection stands out. However, as with any platform, users should remain vigilant and informed about how their data is used and protected.
The Influence of Proxy Advisors
For over three decades, proxy advisory firms have played a significant role in the corporate world. Their influence has grown, leading to debates about their impact on corporate governance.
Some critics argue that these firms adopt a "one-size-fits-all" approach, which may not always align with the unique needs of different businesses. There's also concern about the accuracy of their reports, with some suggesting that these reports might sometimes be flawed or biased.
Limitations and Drawbacks
Every platform has its limitations, and Proxymity is no exception. Feedback from users has highlighted areas of improvement.
It values this feedback and is proactive in refining its platform to better serve its users. It's essential to recognize that no platform is perfect, but what sets it apart is its commitment to growth and enhancement.
The Debate on Proxy Advisors
A significant concern in the corporate world is the over-reliance on proxy advisors. Some believe that institutional investors might be delegating their voting decisions to these advisors.
While some advisors, like ISS, argue that their recommendations are merely guidelines and not directives, the correlation between their recommendations and client voting patterns suggests otherwise.
The Challenge of "Robo-Voting"
Another emerging concern is "robo-voting," where votes are cast almost immediately after an advisor's recommendation, often without thorough analysis.
This rapid voting, facilitated by electronic ballots with default settings, can sometimes leave companies with little time to address or counter the recommendations, especially if they disagree with them.
The Need for Transparency and Accountability
Given the influence of proxy advisors, there's a call for greater transparency and accountability in their operations.
Ensuring that institutional investors make informed decisions, understanding the basis for voting recommendations, and allowing companies adequate time to respond to these recommendations are all crucial for a fair and transparent corporate governance process.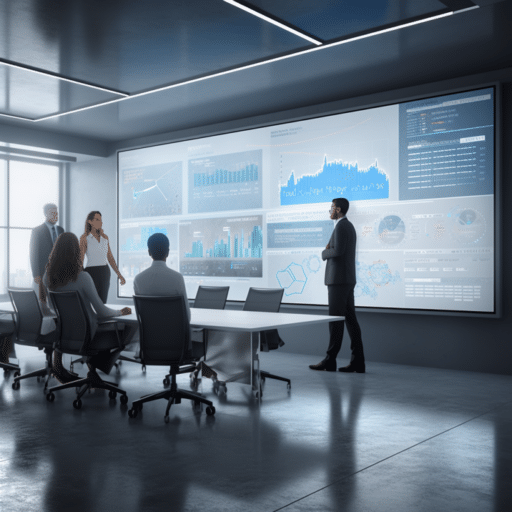 Conclusion: Is Proxymity Right for You?
After a thorough review, it becomes evident that it brings a plethora of benefits to the table. It distinguishes itself through innovative technology and a steadfast commitment to transparency.
However, every platform has its unique set of challenges and advantages, and it is crucial to assess whether it aligns well with your investment aspirations.
Proxymity offers unique features that enhance user experience and provide advanced solutions in the financial sector. Evaluate these features carefully to understand how they can cater to your specific needs and preferences.
Every investment platform presents its own set of risks and rewards. Scrutinize the potential risks involved with it and balance them against the rewards to make an informed decision.
Proxymity envisions a prosperous future, with the rollout of new features and improvements on the horizon. It aspires to fortify its market presence even further.
As advancements in the financial sector continue, It is resolute in its mission to equip its users with top-notch tools and resources.
Proxymity is steadfast in its pursuit of evolution and adaptation to meet the ever-changing demands of the financial landscape.
It is continually refining its offerings to ensure users have access to the most current and efficient tools available.
Proxymity is poised to stay ahead of the curve by anticipating market trends and user needs. It is dedicated to maintaining a competitive edge by innovating and adapting swiftly to the dynamic financial environment.
Pained by financial indecision? Want to invest with Adam?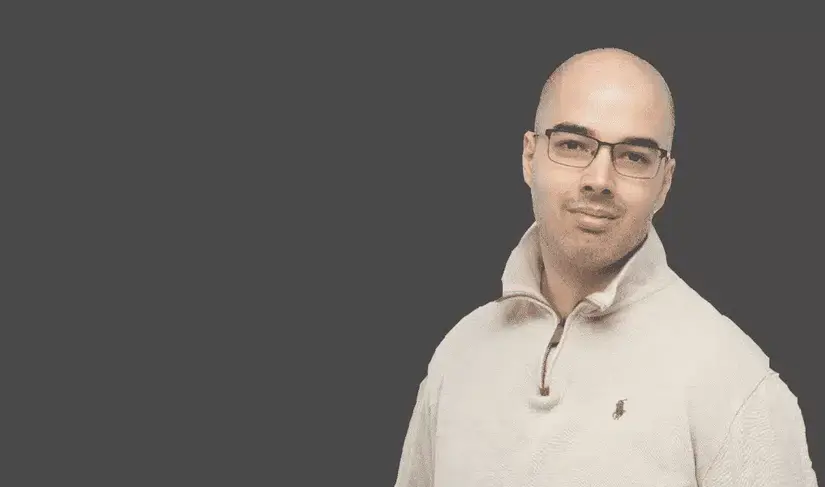 Adam is an internationally recognised author on financial matters, with over 694.5 million answer views on Quora.com, a widely sold book on Amazon, and a contributor on Forbes.