Updated September 16, 2019
I have previously reviewed some popular expat investments. In this article, I will review some property crowdfunding platforms, which have become increasingly popular in the search for yields in the low- interest rate era.
In particular, I will review RealityShares in the US and Partner Property in the UK, which are two of the most popular websites of their kind.
I will also answer some frequently asked questions (FAQs) and discuss some alternative ways to invest in property without the hassles of being a landlord.
What is property crowdfunding?
Crowdfunding property is when money is pooled together by a group of investors to make an investment, as opposed to one investor buying the whole property.
What is RealityShares and how does it work?
RealityShares is an investment for accredited, high net wealth or high income, investors.
It is based on the crowdfunding model. A few years ago, you could gain access to US real estate from $5,000, but subsequently, the minimums have been increased to $10,000. Most deals are on individual properties, but numerous options are available.
In terms of the way it works, any real estate developer or investor in the US can submit their deals to the platform.
So there are contrasting options available for different investors, as each project is different.
They have been acquired by IIRR and aren't to be confused with similar-sounding firms, offering investments in this space.
New offerings are appearing on the iintoo and RREAF holdings websites.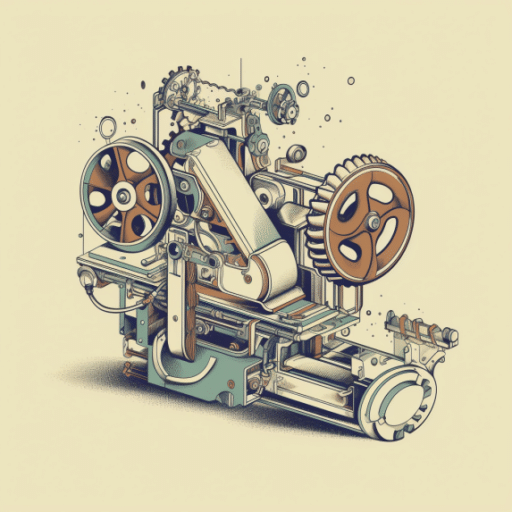 How do the deals typically work?
All the deals are slightly different. I will focus on just two examples. I saw one deal on the RealityShares website, involvin a single-family home.
Payments were going to be made over 7 months. Four months of payments are supposedly guaranteed, even if the loan was paid early.
Another deal in Chicago has a minimum investment of $25,000, and interest payments are 60 months in duration.
They claim they help with the whole investing process, from investing to exit stages.
What kinds of people want to invest in crowdfunded property?
Many people, can't afford 50,000GBP deposits for direct property, or want access to a wide range of property options.
Even for those with substantial amounts of money, many prefer to invest in a broader range of properties.
Beyond that, in the digital age, many people prefer the convenience of online and instant trades, and quick withdrawals.
How about RealtyShares fees'?
The various online websites aren't that transparent, but it seems like the fees are 1% on equity and up to 2% interest rate spread on the actual deb.
What are the risks?
Firstly, you have to remember, that it is unclear how much due diligence is done here.
On the website, they claim that only 10% of properties meet their standard, but there is no way of knowing what that standard is.
Of course, there is a process for developers to get onto the platform and I am sure they are picky.
But having spoken to a few people that have used it, it seems an understatement to say "your milege varies".
Some people have had great experiences, and others have lost money, even if the overall property market has been performing well.
I am not saying every investment opportunity on the platform is bad, merely that the risks are high.
That is one reason why they probably only accept "professional investors". By definition, it is considered too risky for the retail market and the vast bulk of people.
Beyond that, it has to be remembered that a low-cost, globally-diversified REIT, is much safer than investing with in a sub-section of one property market.
Are there any other crowdfunding real estate websites?
Of course, there are countless, in various countries. Some examples include Property Partner in the UK.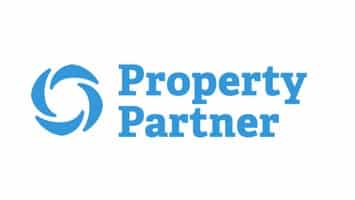 It is the UK's leading property crowdfunding platform, with over 130M assets under management and 13,000+ clients.
They have two types of properties; new list and resells. The new lists are being funded for the first time.
If the properties are oversubscribed, the investments will be scaled back, to ensure everybody that wanted to buy the property can own their share.
For resells, investors are offering their shares for a price they have picked, but guided by a recent valuation of the property.
What are the positives about property partner?
The property is often secured at a discount, the research undertaken seems well-done and they have good use of technology, such as auto investment.
Also, you can invest your 20,000GBP a year ISA allowance, if you are living in the UK as a resident. This is tax advantageous.
Some properties are leveraged with mortgages. This is a double-edged sword, though, as it increases both risks and potential gains.
They also offer accounts to many types of people globally, with US residents being an exception.
It is also time efficient and makes instant investments.
What are the negatives about property partner
Firstly, the website is much more transparent than many others in this space. They clearly state the risks and list the key risks on their front page.
As they say in their own words "As with all investments, particularly high-risk investments, investors should diversify their exposure across a number of property development loans and limit exposure to any single loan accordingly".
So the honestly is fantastic, and they admit the risk levels are quite high. Most importantly, they talk about "liquidity risk".
In layman terms, that means that you might not get a buyer for your investment.
Property isn't like having stocks, funds or indeed REITS – you can't automatically assume that you will get a buyer.
What are the returns like?
Anything from 2% to 12% for the more high-risk property development bonds.
What is the minimum investment?
250GBP is the present minimum investment.
How can you fund the accounts?
Via various debit and credit cards, which is free, or bank transfer.
Do you really own the property if you are one of thousands of buyers?
Property Planners forms a company, and the investors are part of that firm. This is also known as a Special Purpose Vehicle.
In other words, the firm only exists for owning that property and will cease to operate once the sale has been made.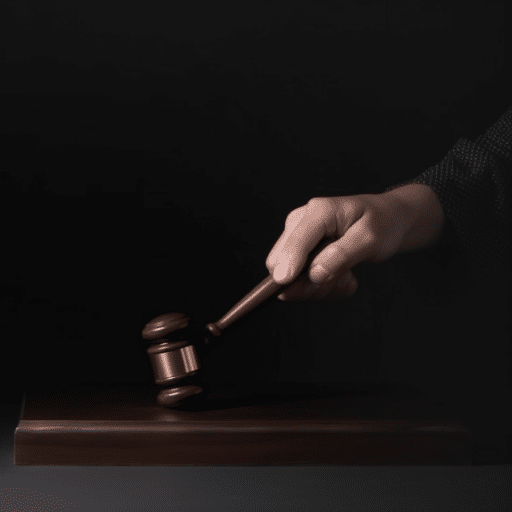 So who decides when to sell, or make changes to the property?
Even though you are really one of the hundreds or thousands of people who own the property, you don't have any say on the day-to-day runnings of the operation.
It appears that most of the properties on the platform are held for 5 years. At the end of that time, every owner gets the option to sell at the current market rate or keep holding.
Property Partner then works out shares of everyone who wants to sell, and offers them to new investors.
This is where the risk comes in. IIf they find buyers to cover everyone who wants to get out then you get your initial investment back with the potential for growth.
In comparison, if they can't find enough buyers to cover everyone who's selling, they sell the entire property.
Therefore, even if you have decided to hold and not sell, you'll end up being sold out of the investment.
Hopefully, this will come with a nice premium from the capital growth the property has benefited from but isn't certain by any means.
What if I want to get out before 5 years?
You can list your investments on the "secondary market" . You are free to ask for any price you want on the secondary market, but that doesn't mean you will make a profit or even break even.
Let's say, as an example, that you buy one share of a property for 1.50GBP. Let's say 1 year later, you want to sell.
Now the property, in terms of its market value, is worth 1.60GBP. If a buyer is willing to pay that amount of money, you have made a profit, but there are no guarantees.
What are the fees?
There are numerous fees associated with the accounts. There is the asset under management fees.
That fee is 1.2% for properties which are worth under £25,000. The rate is 0.7% for those with values of over £25,000.
There is also the monthly account fee, which is small – £1 + VAT if you have cash or investments held on the platform.
Then, there is the 2% fee applied to the funds you invest in. So let's say you put in 200GBP into a specific property, you will end up getting shares worth 196GBP. You will also be charged 0.5% stamp duty.
There is also the 3.5% souring fee, which you don't directly pay. You can see the fees really start to compound!
Are they regulated?
They are regulated by the Financial Conduct Authority (FCA) in the UK. Please note, however, that this doesn't protect you from experiencing losses.
The assets are also ring fenced, meaning that if the firm goes bust, your money is protected.
Most investments, these days, do offer certain minimum regulations.
Have any of the properties been suspended?
Countless have and you can see a complete list on the website.
What about on the sellers side – what are the requirements?
To get listed on the website, you need to have a deal between 600k-£2m in the UK.
In addition to that, you need residential investments which comprise of 3 units are more and gross rental yields of over 5% per year.
They do say they will consider each property on its own merits, if the yields are below 5%.
What about the dividends tax?
If you are living in the UK, you do have to pay dividend taxes. Right now, Basic-rate taxpayers pay 7.5% on dividends. Higher-rate taxpayers pay 32.5% on dividends. Additional-rate taxpayers pay 38.1% on dividends.
Therefore, you do need to factor this into net returns.
Apart from Property Partner, are there any other crowdfunding property websites in the UK?
Yes, the House Crowd and LendInvest are just two other options.
How about direct property as an alternative?
Direct property, has many more hassles, compared to online property investing.
You often need to get a mortgage, view the property, do due diligence and pay various taxes.
In the UK, as an example, you can pay up to 12% stamp duty/buyers tax, on some expensive properties + legal fees + ongoing costs and taxes.
With direct property, it has to be remembered that not everybody is buying it as an investment. There are numerous family and social reasons people buy direct property.
When buying a primary residency, it is usually best to consider whether renting or buying is cheaper.
It is a huge misconception that "rent is dead money". For those that are living in an area where the rent is more expensive than owning a home, a property can be a great idea.
For many people, especially in expensive property cities, buying a home can be an expensive mistakes.
Especially in places with low rental yields (Seoul, Shanghai and Taipei would be just three examples in the Asia Pacific), renting can be a lot cheaper than buying.
Is Brexit likely to affect UK and global property?
It is impossible to say for sure. Asset prices can react in very volatile ways. Few people expected US Stocks, or property, to notch any gains during the first 12 months of Trump's reign, but the US Stock Market's increased by about 20% in 2017 and property prices slightly increases.
There have been other times when social and political risks have affected prices. So nobody can know for sure, whether Brexit will affect UK asset prices.
The UK is a small fraction of the world's GDP, so it less likely to affect global stock and property markets compared to a US or Chinese downturn, but again, nobody knows for sure.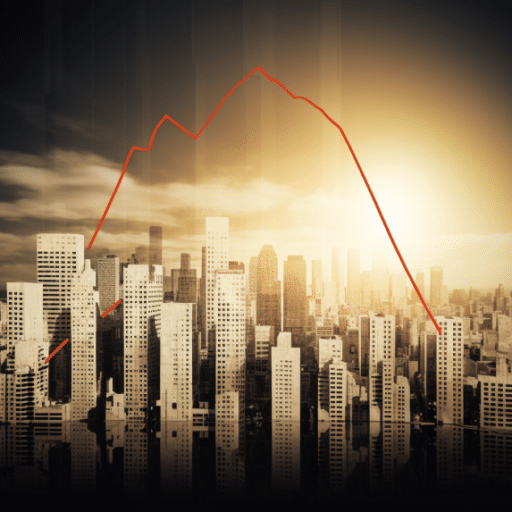 Does property usually beat stock markets?
As I have spoken about on previous articles, long-term, stock markets indexes outperform property.
There are always those "hot markets" that do well. In general however, a property investor needs to depend on good yields and leverage, to beat passive stock market investments.
In many ways, running a property is a bit like running your own business, and is considered so, by some tax authorities.
You have your costs (maintenance, tax and sometimes time unless you can outsource the process) and revenues (rental yields and capital appreciation).
Your net returns will depend on how you manage all those inflows and outflows.
Conclusion
The average investor, should be very careful about using leverage and high-risk investments.
There are often cheaper and better ways of gaining access to property, than through crowdfunding websites.
Some of the investments have worked out well for the investors, and some haven't.
So your mileage varies. Regardless, it makes sense to only invest a relatively small amount of your portfolio, into high-risk investments and to spread them out properly.
Ultimately having 5%-10% of your portfolios held in 20-30 different high-risk investments is safer than focusing on just 1-2 high-risk endeavors.
For people with more substantial investments ($50,000+), there are often far better options available in the market.
For overseas investors, including British expats, there is also the currency risk if the GBP falls.
I personally wouldn't invest in this type of investment.
Do you offer property investments?
My main focus is on liquid and long-term orientated investments, but I do have access to various property deals focusing on REITS and some other areas.
These types of investments have many advantages. Ultimately, for those interested in yields and property, without the hassles of direct real estate, there are a number of ways to gain access to the market.
I explain more in the article at the bottom of the page.
Are there peer-to-peer alternatives that aren't focused on property?
There are, and I will discussing some of those, in a subsequent article.

What are your contact detail and can you take global clients?
adamfayed@hotmail.co.uk is my main email address. I have a range of contact options on the following page.
I can take clients from all around the world (in over 100 countries) except United States residents.
US expats are usually OK, but the investment choices are more limited, due to various rules.
Further reading
For people looking at comparing REIT and property loan options, the article below is useful.
It is a good alternative to property crowdfunding.