Were you ever curious about the safest cities in Latin America? Perhaps, did you wonder is Latin America safe at all?
That's why we have this list, to identify the places you could be in because yes, there are indeed safe places in the area. You might be surprise to know that there are Latin American cities that have really been peaceful, albeit some of them are now dealing with growing crime.
If you want to invest as an expat or high-net-worth individual, which is what I specialize in, you can email me (advice@adamfayed.com) or use WhatsApp (+44-7393-450-837).
What are the safest cities in Latin America?
The cities included here are based on the currently available Safe Cities Index report from The Economist Intelligence Unit. Sixty cities were evaluated and scored based on a total of 76 variables related to environmental, personal, health, infrastructure, and digital security.
The safest cities on this list all earned a "high" score overall, as per the report. I included certain markers/legend for every city to show if their security score was high (blue), very high (green), or low (yellow).
Buenos Aires
Buenos Aires, Argentina's capital, is a bustling metropolis renowned for its diverse population, beautiful buildings, and passionate tango dancing. It's a city where European elegance and Latin American flare come together.
The city's ancient districts of San Telmo and La Boca, as well as the ornate Teatro Colón, have earned international acclaim as tourist destinations in their own right. Visitors may stroll around broad avenues bordered by stately structures, discover quaint cobblestone lanes, and enjoy scenic green spaces like the vast Palermo Woods.
Buenos Aires has many museums, theaters, and galleries to explore, with traditional and modern art on display. The city's culture is heavily influenced by tango, the passionate dance genre that originated in Argentina. Tango performances at traditional milongas are enthralling, and visitors may even take lessons to learn the dance.
Those with a passion for good cuisine will love Buenos Aires' culinary scene. Traditional Argentine cuisine and cosmopolitan tastes may both be found on menus at cafés, restaurants, and parrillas (steakhouses).
Festivals and events highlighting music, dance, cinema, and literature are held regularly in Buenos Aires. The city has a thriving nightlife with several pubs, clubs, and places to enjoy live music and dance the night away.
Visitors to Buenos Aires may experience the city's vibrant street life, visit local markets, shop at unique boutiques, and bask in the kind hospitality of the local porteos.
Like any major metropolis, Buenos Aires has dangerous neighborhoods where visitors should exercise extra care and vigilance. Travelers should use normal measures and watch after their own things.
In terms of individual safety, Buenos Aires is no different from any other major metropolis in that respect. It's smart to be cautious and avoid dark, deserted locations and lock up your valuables at night.
Buenos Aires has easily accessible and high-quality medical care, with many medical facilities, including both public and private hospitals and clinics. Private hospitals in Buenos Aires may provide some of the most advanced medical services in the world.
Central and western parts of the city both have excellent medical facilities and trained medical personnel. Also contributing to the city's image as a hub of medical knowledge are the many medical schools and research organizations that call Buenos Aires home.
Buenos Aires has an environmental security initiative to protect the city's ecosystems for the future. The city has taken steps to improve environmental circumstances, such as decreasing pollution and expanding green spaces. There are several parks and ecological zones in Buenos Aires where people from all around may go to exercise, have fun, and reconnect with nature.
Buenos Aires's connection and digital infrastructure have come a long way in recent years. The city has an expanding digital economy and provides residents with access to high-speed internet. However, there are some hazards and obstacles to think about, just as in any digital world.
Cybersecurity best practices should be used by people and businesses in Buenos Aires to solve digital security threats. This includes being wary of phishing and other online frauds and making use of strong, unique passwords and routinely upgrading software and programs.
The Argentine government has also launched a number of programs and passed new laws to improve online safety. Among these actions are the dissemination of cybersecurity education materials, the creation of data protection laws, and the coordination with foreign allies in the fight against cybercrime.
Santiago
The Chilean capital is nestled in a valley surrounded by the stunning Andes Mountains, providing a picturesque backdrop. Santiago combines modern architecture with historic buildings, creating a unique blend of old and new.
There is a full range of governmental and private medical services in Santiago. The bulk of the population is covered by the public healthcare system known as FONASA. Those who can afford it may also seek treatment from the private sector. Medical facilities providing high-standard treatment may be found across the city.
Santiago's contemporary and well-developed transportation networks make it easy to get about the city and its environs, including a sizable metro system, many buses, and a network of motorways. Utilities such as power, water, and communications may be consistently accessed throughout the city as well.
If you're seeking for a safe Latin American city, Santiago may be a choice. The city has increased police personnel and installed security cameras to help residents feel safer. In general, locals and tourists should avoid heavily frequented areas with high crime rates.
Santiago's location and terrain provide unique problems for environmental protection. The city is hemmed in by mountains, which may increase air pollution, especially in the winter when temperature inversions keep pollutant-laden air in the valley. The government has established laws to enhance air quality, such as regulating vehicle emissions and boosting the use of public transportation.
Santiago is also situated in an area prone to earthquakes. This has led to the city enforcing stringent controls on construction to protect residents and reduce damage from earthquakes.
Internet and mobile phone service in the city are both highly developed and dependable. The internet penetration rate in Santiago is higher than in most other cities in the area since it is so freely accessible.
Improvements in digital technology and services have also been seen in the city. There are a lot of IT businesses, startups, and innovation centers in Santiago, which is helping the city's digital economy expand. The government has implemented policies to promote digital transformation and innovation in all economic sectors.
In terms of digital services, Santiago provides a wide variety of online platforms and digital apps to ease many facets of everyday life. These services include banking, shopping, traveling, and administration. Many formerly inconvenient services are now readily available to locals and tourists because of the rise of digital mediums.
Mexico City
Mexico City's beauty lies in its mix of history, vibrant culture, impressive architecture, and natural spaces. It offers visitors a wealth of experiences, whether exploring ancient ruins, appreciating art, savoring delicious food, or immersing oneself in the lively ambiance of its neighborhoods.
The Mexican capital city of Mexico City is home to several medical institutions, including general hospitals, clinics, and specialty institutes. The Mexican Social Security Institute (IMSS) and the Ministry of Health provide public healthcare to the country's citizens, while the country's private healthcare sector serves the country's wealthier citizens.
But there are problems with the public healthcare system in Mexico City, such as excessive wait times and inequalities in access to excellent treatment, especially for underserved neighborhoods.
When it comes to transportation systems, Mexico City boasts both variety and depth. Transportation choices in the city include the convenient metro, bus, and taxi networks. However, in other places, traffic congestion is a serious problem that causes delays and transit difficulties. To accommodate its rising population, the city has invested heavily in infrastructure upgrades including road and bridge constructions.
Keeping yourself safe is paramount in Mexico City. Despite recent gains in crime reduction and resident safety, numerous issues remain. Due to air pollution and natural calamities, environmental safety is a concern in the city. The population may be at risk due to the excessive pollution levels the area has been experiencing. Air quality regulations and other initiatives have been executed to address this issue.
Seismic activity is also a concern in Mexico City; therefore, the government has instituted construction rules and emergency response systems to lessen the blow.
Mexico City, like many other large cities, has a persistent problem with digital security. The country itself had been the region's most targeted in terms of cyberattacks in 2022. Since incidents and dangers in the cyber realm are very real, organizations and individuals must take precautions to protect their data.
Rio de Janeiro
Rio de Janeiro, Brazil's vibrant coastal city, captivates visitors with its unique blend of natural beauty, cultural richness, and lively spirit. The iconic statue of Christ the Redeemer stands atop Corcovado Mountain, overseeing the city's sprawling neighborhoods and offering breathtaking panoramic views. The energetic rhythm of samba fills the air, particularly during vibrant parades and joyful celebrations.
Rio de Janeiro's Unified Health System provides free or low-cost public healthcare to residents. The wealthy also have access to private healthcare choices, which provide a more pleasant experience and more tailored attention.
Rio has an advanced transit system and other modern amenities. There are several choices for traveling about the city, including the huge bus system, metro lines, and taxis. However, heavy traffic at peak times might be a problem in certain locations. Roads, bridges, and stadiums have all been constructed or refurbished in recent years to prepare for huge events like the Olympics.
The city has had high crime rates in several places, making visitors concerned about their safety. Residents and tourists alike should exercise care and adopt safety measures, such as staying in populated places at night, not flashing expensive jewelry, and locking up valuables. Keep yourself updated on the current safety situation and adhere to the advice of local authorities.
Rio de Janeiro's pollution and natural calamities pose threats to the city's environmental safety. Pollution reduction and natural resource protection are among the city's eco-friendly measures. However, water pollution and inappropriate rubbish disposal must be addressed.
Also, Rio has been working to upgrade its technological infrastructure. The city has made strides to improve access to the internet and foster digital projects, with many now having access to both 4G and 5G mobile networks.
The deployment of fiber optic networks has been expanding as well, allowing for faster and more reliable internet connections. Fiber optics has become increasingly accessible, offering enhanced connectivity options to businesses and households.
Nevertheless, digital security is an ongoing concern in Rio de Janeiro and in Brazil as a whole. In fact, it suffered the most cyberattacks in the region in 2022.
Sao Paulo
All the conveniences and frustrations of large city living are there in Sao Paulo. There is a lot to enjoy in an urban setting, from the local culture and entertainment to the shopping and business prospects.
Meanwhile, negative aspects of city living include high levels of pollution and traffic congestion, high rates of violent crime, and widespread poverty. However, most long-term expats who have settled in Sao Paulo have become very fond of their adopted city.
Expats coming to Sao Paulo don't need to stress out too much about medical treatment. In the business world, it has an exceptional reputation. There are many general practitioners and specialists in the city, and many of them are fluent in English or other languages.
The Metrô, the subway system in So Paulo, is the greatest rapid transit network in Brazil. The majority of downtown can be reached via its lines. Companhia Paulista de Transporte Metropolitano, or CPTM, is a suburban rail service that brings public transportation network out to the city's outlying neighborhoods and communities.
The combined ridership of the Metrô and CPTM make them one of the world's busiest metro networks. Despite the enormous volume of riders, the Sao Paulo subway system has maintained its standing as a safe and dependable mode of public transportation.
Taxis are a cheap and easy method to move about the city, and they provide comfort and security, even over lengthy distances. Some foreigners would rather not drive at all and instead opt for the services of taxis or a private driver.
While some expats do choose to drive alone, only the most confident drivers should do so. The traffic in the city is notorious.
Many foreigners residing in Sao Paulo, however, have found that it is challenging to become proficient with the local transportation system. It's not easy to find a bus route map, and stations aren't always well labeled.
Concerns regarding one's own security are common among prospective expatriate residents of Sao Paulo. While living in the city is generally regarded safer than in Rio, for example, violent crime is still a serious issue throughout Brazil's megacities. This is particularly true of murder, gang violence connected to drugs, and sexual assault.
Like the other cities on this list, the major environmental concern in Sao Paolo is air pollution. Other issues include deforestation and waste management.
There is a large concentration of IT businesses and startups, helping to solidify the city's reputation as a leading Latin American tech center. It has been actively developing its digital infrastructure and prioritizing cybersecurity measures. Sao Paulo has effected measures to enhance cybersecurity practices and ensure the safety of its digital ecosystem.
The city's substantial fiber optic networks and high-speed internet connection ensure that households and companies have access to dependable online connectivity. The city also has a significant number of public Wi-Fi hotspots in parks, public spaces, and some commercial areas.
Bogota
Travelers from all over the globe are drawn to Colombia's capital city, Bogotá, due to its beauty. La Candelaria, the city's historic core, is known for its attractive plazas including Plaza de Bolvar and its colorful colonial houses.
There are several museums and art galleries in Bogota. There's the Gold Museum with an astonishing collection of pre-Columbian gold artifacts. There's also the Botero Museum, which showcases the works of famous Colombian artist Fernando Botero. Additionally, opera and ballet performances may be seen at the Teatro Colón.
Those who are part of the Sistema General de Seguridad Social en Salud, Colombia's national health insurance program, have access to the public healthcare system run by the government. Bogotá's healthcare system is among the most accessible and reasonably priced in the world. Private healthcare is also available to provide patients with additional options and a more customized experience.
Bogotá has been lauded as a model for other cities striving for sustainability since its success demonstrates that it is feasible for other cities to achieve similar successes.
Conflict and the fight against drug trafficking have long been associated with Colombia. The capital city of Bogota is among the most hit by this problem. Many people fled to Bogota from other parts of Colombia because of the country's terrible violence.
Bogota is significantly safer than it was in the 1990s, excluding the possibility of civil turmoil. Even though this busy city has a bad name, you shouldn't be too worried about your safety here. If you keep a level head and use common sense, you should be OK in the city.
Quito
The Ecuadorian capital city of Quito is well admired for its scenic beauty and historical significance. The colonial buildings, picturesque alleyways, and bustling marketplaces of Old Town have made it a UNESCO World Heritage site.
If you like city life, Quito is a terrific location to live. It has some of Ecuador's best restaurants and shops. There's nightlife, sports, and other entertainment, and there's really nothing you might desire or need that you can't have without leaving the city limits. Quito and its surroundings may be perfect for you if you value a high quality of life together with cultural attractions such as old cathedrals, stunning architecture, and breathtaking panoramas of the Andes.
Private hospitals, a wide variety of experts, and SOLCA, the country's best cancer treatment institution, all contribute to the city's high standard of medical care. You have a decent chance of finding a doctor who speaks English in Quito since many of the city's doctors and specialists received their education abroad. Expats and tourists visiting Quito may get first-rate medical treatment.
In recent years, Quito's infrastructure has improved. Roads, public transit, and urban planning have been funded by the city. Traffic congestion may be a problem during peak hours, although efforts are being made to improve mobility choices and alleviate congestion.
Quito's major streets and populous districts are well-lit, although less traveled places, particularly at night, should be avoided. Avoiding secluded regions and adopting well-lit paths are safety practices.
Compared to other Latin American cities, Quito has a low crime rate. However, small theft and pick-pocketing may happen, particularly in tourist areas. Personal security in Quito demands considerable care. Keep valuables securely, be careful amid crowds, and be aware about local safety issues and embassies' warnings.
Quito follows Ecuador's environmental conservatism. The city features environmental protection measures and stunning natural scenery. Promoting sustainability, trash management, and eco-friendly activities makes a city more ecologically safe.
The city has made significant efforts to increase the quality of its park system, thus there are now several parks scattered across the city. Located close to the business sector, Parque Carolina is one of the city's most popular green spaces.
Technology and connection in Quito have improved. The city provides internet connectivity and digital services, including government platforms and online communication networks. It's vital to keep knowledgeable about digital hazards and take precautions to stay secure online.
Safest Latin American Cities: Bottom Line
It's good to have a guide like the Safe Cities Index report, but don't forget the report cannot account for every incidence and drastic changes. Crime can occur anywhere even on formerly peaceful and stable areas. While certain areas may be less dangerous than others, remember that no place is really risk-free.
Pained by financial indecision? Want to invest with Adam?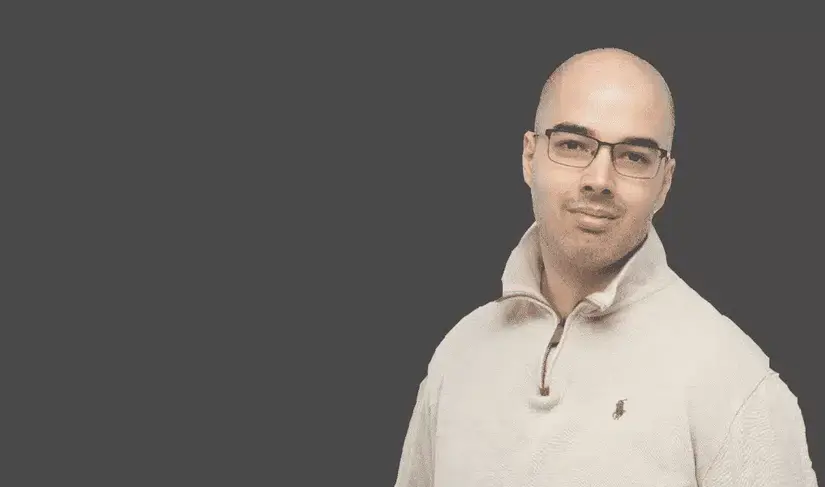 Adam is an internationally recognised author on financial matters, with over 669.2 million answer views on Quora.com, a widely sold book on Amazon, and a contributor on Forbes.