Bahrain is a small nation in the Middle East near Saudi Arabia. It is one of the most developed countries in the Middle East and has a high standard of living as one of the richest countries on Earth.
Bahrain is also safe and secure with a large expat community, making it an excellent place to live if you are looking for a new home after retirement.
In this article we will be discussing why many expats choose to retire in Bahrain, how you can do it, and all the details you should know in between.
If you are looking to invest as an expat or high-net-worth individual, which is what I specialize in, you can email me (advice@adamfayed.com) or WhatsApp (+44-7393-450-837).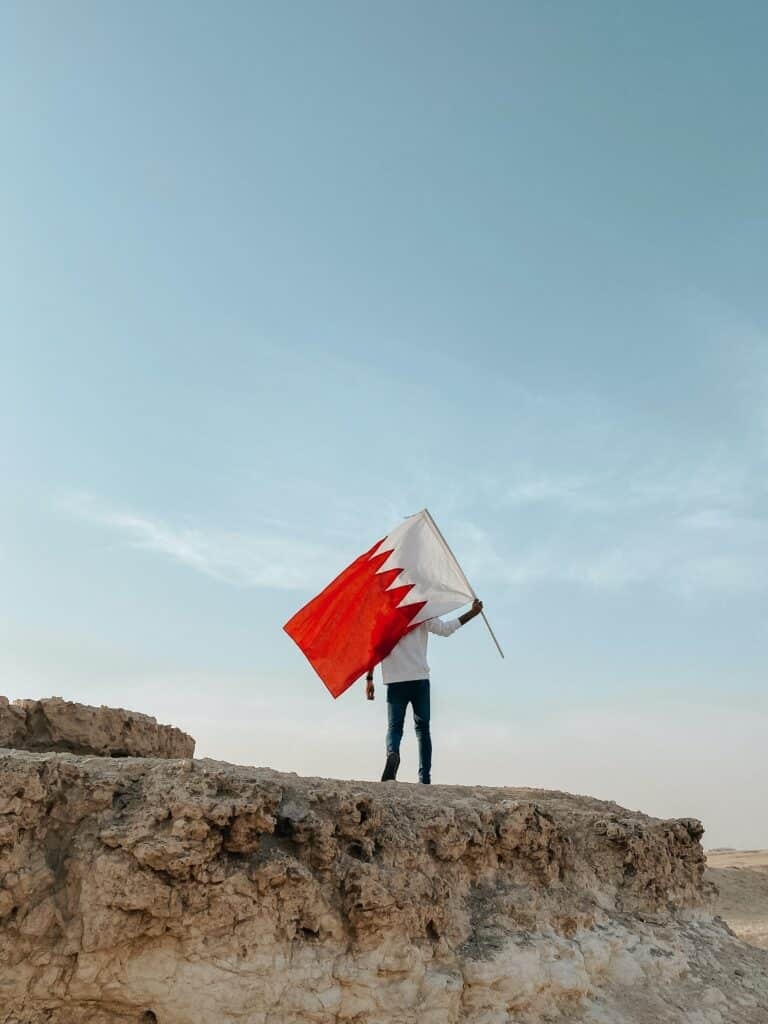 Why should you retire in Bahrain?
Bahrain is a small island nation in the Persian Gulf, near Saudi Arabia, Qatar and Iran. It has a population of about 1.5 million people as of 2020 and its capital is Manama.
A small archipelago, Bahrain is centered on Bahrain Island, which accounts for about 83 percent of the nation's area. The rest is made up of 50 natural islands and 33 man-built islands.
After the Maldives and Singapore, Bahrain is the third-smallest country in Asia with a total area of 760 square kilometers (290 sq mi).
The King Fahd Causeway connects Bahrain to Saudi Arabia's northeastern shore, which is located between Qatar and Saudi Arabia.
The country is an Islamic constitutional monarchy with a king as its head of state. The royal family and the majority of Bahrani elites are Sunni, despite the fact that Shia Muslims make up the majority of the population.
Outstanding quality of life at a relatively lower cost of living
Bahrain is one of the most popular places for expats because it is one of the most developed countries in the Middle East.
Many expats choose to retire in Bahrain simply because they enjoy the country's living standards compared to the rest of the world.
The cost of living with the expenses, goods, and services you need to retire in Bahrain are mostly on the same level with the western world. However, the absence of taxes make living here more affordable.
There is no personal income tax regime in Bahrain. Anyone working for a Bahraini natural person, a Bahraini legal entity, or a Bahraini business are required to pay contributions under Bahrain's Social Insurance Organization (SIO) guidelines, but those are no different from other social security schemes in other countries.
This is why, despite it having a higher cost of living than the majority of other Gulf countries, many choose to work, live, and retire in Bahrain. This is also related to the recent migration of western businesses and their employees.
Due to several restrictions on the purchase of real estate, rent is likely the largest expense for foreigners.
Although these options are expensive, the quality of expat housing is remarkable. Families typically opt to rent a luxury villa, which, depending on its size, location, and extras, might cost more than US $2,500 per month.
At about US $1,500, most retired foreigners prefer to live in serviced apartments. Similar in the majority of other nations, tenants must pay a damage deposit, which is returned when they leave the property. The expenses are subsidized because the government owns many of the utility firms you would need.
If you also happen to have become a citizen of Bahrain, you will be able to take advantage of the government's housing services.
Housing services in Bahrain
The Ministry of Housing and Urban Planning has fulfilled countless requests from citizens since it was founded, including those for residential projects and financial services.
This made it possible for countless Bahraini families to obtain decent housing. The government continues to move forward with plans and initiatives meant to offer housing services to people with low incomes.
In accordance with the Kingdom's constitution, specifically Article (9) – F, which specifies that "the State shall endeavor to provide housing for citizens with limited income," the Ministry of Housing provides a variety of housing services. Services offered are:
units of housing
owned residences
Household plots
Housing finance (from buying to building)
The "Mazaya" scheme
Housing-for-workers "Masaken" program
With the help of this service, citizens can ask for private residential units and their amenities, request allocations of land owned by the Ministry of Housing and Urban Planning for the construction of private residential units at the expense of the citizens, or ask to own apartments in ministry-funded housing projects.
It should be noted, however, that housing services in Bahrain are only available to citizens of Bahrain who are older than 21 and younger than 50 at the time of application. The following criteria for beneficiaries are:
First Category: spouses, partners, and kids.
Second Category: Bahraini wives who are married to expats who have at least one minor Bahraini kid.
Third Category: Children who are 21 years old and living with one or both of their Bahraini parents.
For the "Mazaya" housing service, it allows residents to apply for the social housing finance plan, which the ministry supports by letting beneficiaries to access financing from partner institutions.
The government pays the bank the remaining portion of the monthly installments while the beneficiaries pay 25% of their income in monthly installments.
These are available to citizens of Bahrain who are between the ages of 21 and 35 at the time of submission.
Citizens can also apply to obtain financing from the government, which includes:
Buy financing is available to people who want to purchase private homes or apartments.
Construction financing is available to people who want to erect homes on property they own.
For residents whose residential properties require remodeling and restoration, there is renovation financing.
Several funding options are offered by the Ministry of Housing and Urban Planning, allowing residents a variety of options and expediting the process of obtaining adequate housing.
Financial services are made simpler, including easy-to-pay instalments that take into account each person's income.
These are available to citizens of Bahrain who are between the ages of 21 and 50 at the time of submission for financing for purchases and buildings, and under 60 for financing for renovations.
Citizens can use also apply to ask for temporary housing. For applicants' requests for temporary housing to be approved, they must fulfill the following requirements:
Bahraini nationality.
age range of 21 to 50 at the time of submission.
a current housing service application is required.
The Housing Committee must accept the application.
There is plenty of culture and history to enjoy
The local cuisine is very affordable and of good quality. The majority of supermarkets also provide a large, albeit pricey, selection of imported goods making it easy for many to retire in Bahrain.
Meanwhile, fuel and transportation are relatively reasonable around the island, and keeping a car in Bahrain is a lot cheaper than most other places in the world.
This environment has been welcoming for retirees, because it offers many benefits that make it an ideal place to spend your golden years.
Bahrain is one of the most developed countries in the Middle East, even in culture and history.
There is plenty to keep you busy when you retire in Bahrain: From museums and galleries to sporting events and concerts, there are lots of things to do during your free time.
Bahrain is a beautiful country. The landscape is dotted with ancient ruins and impressive architecture, while the waters around it are home to some of the most pristine beaches in all of Arabia.
When you retire in Bahrain, you can spend your time exploring these natural wonders or enjoying the comforts of civilization–the choice is yours!
You could also take advantage of social clubs or join some classes at local colleges or universities if you want something more structured. This extends to your children too, as Bahrain has an excellent education system.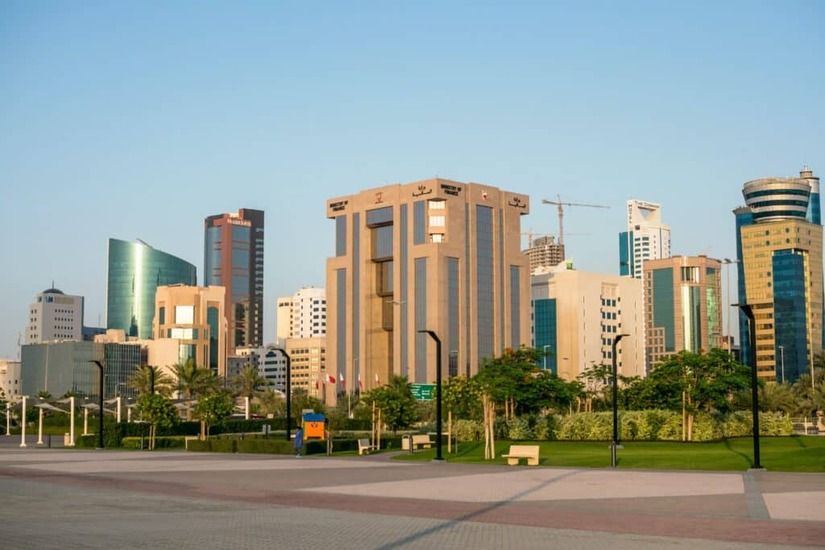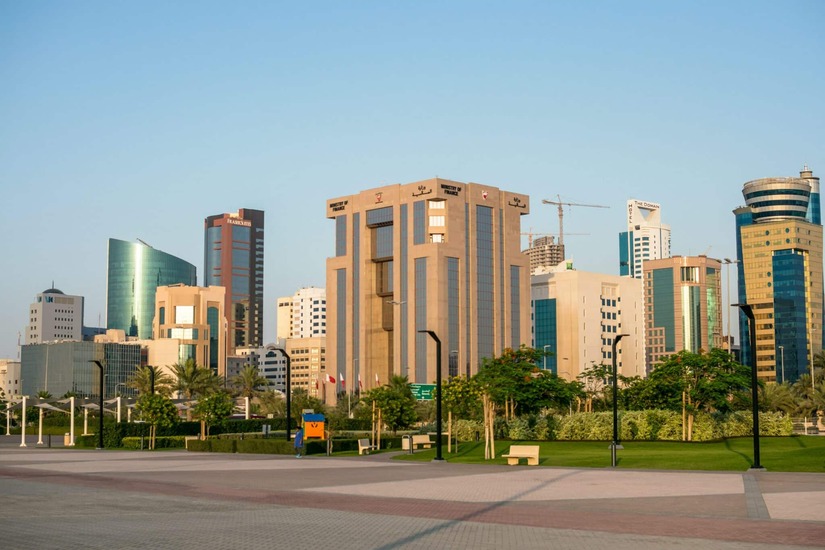 Excellent education system for your children
Bahrain was one of the first nations in the region to adopt formal education, which opened its first school in 1919.
Since then, the Kingdom has fostered equality in education for all members of society and held a respectable place on the international stage.
Among many reasons expats choose to retire in Bahrain is because it has received accolades from international surveys for its educational accomplishments, which include a 95% score on the Human Development Index.
In keeping with the "Education for All" philosophy, Bahrain's government provides free, high-quality education at public schools to Bahrainis and expats.
Students with special needs have been incorporated into schools that have the necessary resources, expertise, and tools to meet their requirements, in accordance with the "Leave No One Behind" concept.
Basic education, which spans the first nine academic years for kids between the ages of 6 and 14, is required by law in Bahrain.
In accordance with the Strategic Plan 2019–2022, the Ministry of Education makes sure that every child in this age group receives a suitable education, whether they attend public or private schools.
The elementary and intermediate levels are covered in these nine years of fundamental education. After them, secondary education continues for a further three years with a variety of tracks.
The Education and Training Quality Authority carries out reviews to assess the performance of all educational and training institutions with operating permits in the Kingdom. It also creates standards and frameworks to gauge the effectiveness of educational and training institutions.
Additionally, it evaluates how well the national curriculum is helping pupils learn by gathering data on their performance at various school levels.
University-related administrative, academic, research, and student concerns are addressed by the Higher Education Council (HEC). Setting public policies for higher education and scientific research is one of its duties, along with recommending the creation of public higher education institutions in the Kingdom.
The HEC also approves specializations and any changes made to them, establishing general criteria for admission of students to institutions of higher learning, and researching and proposing changes to laws and regulations governing higher education.
Additionally, it identifies problems with higher education and offers solutions, establishes standards for licensing all types of higher education institutions, and authorizes private higher education institutions within the framework of the National Higher Education Strategy.
Globally recognized quality of healthcare
Another reason to retire in Bahrain is the healthcare system. The island has the largest public and private hospital network in the Middle East, with more physicians and nurses per capita than any other nation.
Because of this, there are no or extremely short wait times. Within 24 to 48 hours of submitting your request, it will be simple for you to schedule a visit with the doctor of your choosing.
What's more, the majority of medical professionals are fluent in English because they completed all or part of their training in the US or the UK. Even if you reside in one of the more isolated places when you retire in Bahrain, you are never too far from a hospital because of how small the country is.
The National Health Regulatory Authority (NHRA) administers regulation, and the Ministry of Health serves as the sector's primary manager and operator. The Supreme Council of Health is in charge of formulating plans and national direction.
Everyone in Bahrain has access to comprehensive, high-quality health services that are cheap, sustainable, and regulated by the Ministry of Health in collaboration with its partners. In making sure that resources are used effectively and efficiently, it develops and implements health policies.
The National Health Information Program is presently how the Ministry of Health provides its services (I-SEHA).
I-SEHA is a comprehensive, national healthcare system that serves the public by facilitating quicker and more effective online transactions, in keeping with the ministry's Information and Communication Technologies (ICT) agenda.
Take note that you are not eligible to free medical care at state-run hospitals if you are an expat who chooses to retire in Bahrain. Fortunately, despite having high standards, public healthcare is affordable.
Nonetheless, you could need to choose private healthcare or a hospital abroad for more critical diseases if you retire in Bahrain.
Health insurance is also a must for all expats, especially those wishing to participate in the Self Sponsorship Program. It is consequently necessary that you receive a complete cover from a local service provider.
Remember that a private health plan provided in your country of residence generally will not be accepted in Bahrain as the majority of neighborhood clinics and hospitals do not take universal insurance.
Before receiving treatment or attempting to file a claim, it is advisable to inquire about such policies with both your service provider and the medical facility before you retire in Bahrain.
Therefore, it is highly recommended to consult an expert or a professional financial planner about healthcare and insurance plans for expats like you who want to retire in Bahrain.
However, everyone, including those who are not citizens or residents of the nation, has access to emergency medical care.
Even as an expat who chooses to retire in Bahrain, you can access emergency medical care from any phone, call 998 or 999. As the majority of operators speak excellent English, you should have no trouble communicating the issue to them.
Although the services are fairly decent, their turnaround times may be faster.
You will also have no trouble finding medicine as pharmacies are numerous around the country, and many of them are open round-the-clock. The rules governing the sale of prescription drugs are very tight, however.
For medications that are available over-the-counter in your native country, you might require a prescription.
It is best to obtain a written statement from your home doctor listing the generic names of all the medications you need to buy. If you intend to bring any medications into the kingdom when you arrive, make sure you have a document that has been signed and stamped by a doctor.
If you are a citizen of Bahrain, however, it gets better. If you are a citizen, you and your children are entitled to free medical treatment from the moment of their birth.
Every stage of your life can be served by the health services offered by the Kingdom. In addition, the Ministry of Health offers medical treatment to senior individuals in the Kingdom via mobile clinics and home visits for those who are unable to go to medical facilities.
The Ministry of Social Development (MSD) offers social services to the elderly as well, such as social assistance, residential care services, and daycare services.
The Abdullah Bin Ali Kanoo Center for Diagnosis and Assessment of Disability, which was founded in 2014 in collaboration with the Ministry of Health, provides care for people with special needs.
By ensuring that children and future generations receive the necessary immunizations through an Expanded Program on Immunization, the government also secures their protection. Every hospital has a special mother and child unit to care for their mothers as well.
Health awareness initiatives are conducted by the government in collaboration with the Ministry of Health at colleges and universities to support these services.
Moreover, mothers and children are given priority in Bahrain's healthcare system, as seen by the existence of a special ward in each hospital.
A large international community
For expats and retirees, Bahrain is an ideal place to live. It is small enough to feel like a village but big enough to have everything you need—and then some.
Bahrain is a very safe country, with low crime rates and friendly people. There are plenty of activities for retirees to do, from taking advantage of the excellent weather by going on walks or sailing in the sea, to enjoying cultural events like art exhibitions or heritage tours.
The Bahraini population is a mixture of a number of different nationalities and ethnicities. The most common expat communities are from India, Pakistan, and Bangladesh, even countries from Southeast Asia.
Of course, there are also communities coming from Middle Eastern neighbors the United Arab Emirates, Saudi Arabia, and Kuwait, many of whom choose to live and retire in Bahrain.
The main areas for living in Manama the capital city are Juffair (a beachfront area), Seef District (an upmarket residential area) and Riffa (which offers views over the city).
There are also several other popular places including Sitra Island and Hamad Town which offer great amenities as well as excellent transport links to other parts of the country such as Dubai or Abu Dhabi.
The climate is mild throughout most of the year; there are only two months when humidity can be an issue, July and August.
Many retire in Bahrain for its relative safety in the region. It has a low crime rate, with very rare instances of violent crime. This means that you will not have to worry about being robbed or assaulted while you are here.
Do keep in mind that you might not be accustomed to the laws of the kingdom. Even if someone breaks the law unintentionally, they will often face harsh and serious punishment. It is crucial that you become familiar with the laws and regulations as soon as possible as an expat.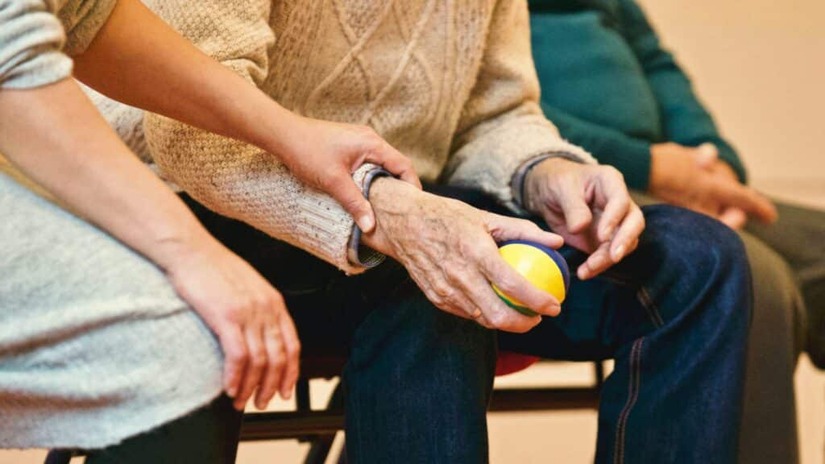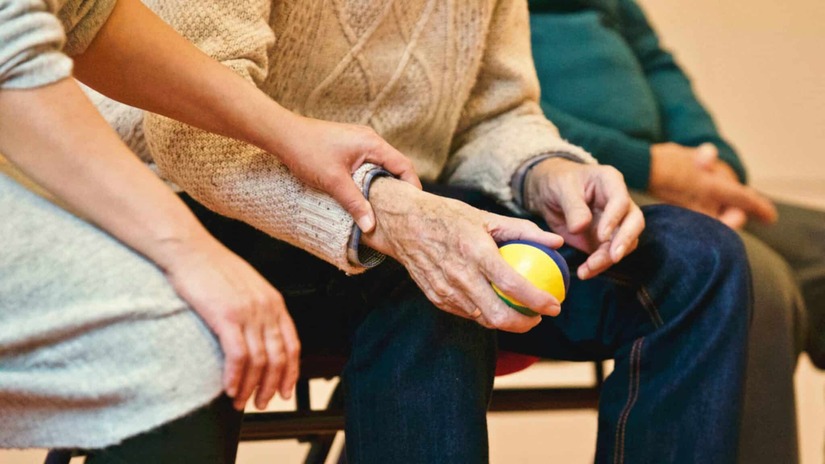 Does Bahrain have a pension for expat retirees?
Expats are excluded from Bahrain's state pension program. You are not able to contribute money to the local system or withdraw any funds from it.
The retirement program of the Kingdom of Bahrain is governed by laws from the public and commercial sectors as well as by the Social Insurance Organization.
Social insurance is required by law for all employed citizens in the Kingdom in keeping with the Kingdom's goal to providing the public with a higher quality of life.
The Social Insurance Organization is in responsibility of administering the social insurance fund and provide insurance services to everyone who is protected by the Civil Services Law and Social Insurance Law of the Kingdom.
SIO, which was established in accordance with Law No. (3) of 2008, offers social insurance protection for workers in the public and commercial sectors against risks connected to aging, disability, mortality, work-related accidents, and unemployment.
Using Social Insurance Organization Services, insured private sector employees can determine their pension in accordance with their preferred retirement dates.
It is crucial that you speak with the appropriate department to learn how your home country's state pension might be transferred to you in Bahrain if you are eligible for one.
In some countries, direct payments to other nations are prohibited. In such cases, the funds must first be deposited into an account in your nation before being sent to Bahrain. Private pension plans also fall under the scope of this approach.
Will this change in the future?
There have been calls to reevaluate Bahrain's stance on pensions for expats. According to experts, Bahrain and other GCC nations' end-of-service benefits (ESB) programs for foreign workers who retire in Bahrain have shown to be ineffective for both employees and employers.
According to Bahraini labor legislation, businesses must pay EBS to their foreign employees, whereas Bahraini citizens are entitled to a pension since their employers are required to make contributions to the Social Insurance Organization (SIO) on their behalf.
In this regard, migrant employees only have a single payment that is due upon resignation or termination of employment. It is determined using the worker's most recent basic salary.
In order to address widespread wage theft by employers in Bahrain, experts there have proposed labor law amendments that would replace the current system of end-of-service benefits (ESB) for migrant employees with pensions and those who retire in Bahrain.
At the moment, all Bahraini citizens are required to have social insurance. Expatriates are only covered by SIO for work injury benefits and unemployment insurance; they are not eligible for social security benefits.
The Bahraini labor legislation mandates that foreign employees get a statutory end-of-service gratuity in place of a retirement pension.
However, there have been amendments made by new legislation, which attempts to increase the social insurance pension program's long-term viability in the Kingdom.
By 1 January 2028, employers will be required to contribute a total of 20% of an employee's pay (up to BHD 4,000 per month) toward social security contributions for retirement, survivor's benefits, and disability pensions.
In May 2022, the employer's contribution rose 2%, from 12% to 14%. From 1 January 2023 through 1 January 2028, the employer contribution rate will continue to rise by 1% at the beginning of every year.
The employee contribution rate will likewise rise from 7% to 8% of the employee's wage (up to BHD 4,000 per month) as of January 1, 2023, and will stay at this level.
Women's normal retirement age has also been increased from 55 to 60 years old.
Instead of the existing last two years, the calculation of old age pension amounts will be based on the average monthly earnings from the five years of contributions prior to retirement. Also, the minimum amount of insured employment at NRA has increased from 180 to 240 months in order to be eligible for a full pension.
The maximum old-age pension is now 90% of earnings based on the average monthly earnings of the last five years of contributions (previously, the maximum old-age pension was 80% of earnings based on the average monthly earnings of the last two years of contributions), and it will be paid to individuals who delay claiming an old-age pension by up to five years after NRA.
The annual increase in old age pensions will no longer be automatic; instead, it will rely on the social security fund's financial health. Pensions used to be automatically raised by 3% each year.
The pandemic, however, caused the hikes to be suspended in 2020 and 2021. In response to this suspension, the new law enhanced monthly old-age pensions by an additional BHD 60 per month, with effect as of the first of January 2021.
The cash required to support the employer-paid end-of-service gratuity must now be deposited by employers into the SIO.
The end-of-service gratuity will therefore be given to employees by the SIO when they are fired. To make this new procedure clearer, implementation regulations are anticipated to be passed.
The end-of-service gratuity is computed based on the employee's last wage and duration of service, and the new legislation makes no modifications to this formula.
Where can I inquire about end-of-service benefits and pensions in Bahrain?
Currently, the SIO offers its various insurance services to all categories of beneficiaries in accordance with a mission to ensure social security and stability and to provide high quality insurance services to all citizens of Bahrain.
The SIO website holds facilities that are commensurate with the specificity of each category:
Women and children: To ensure privacy, a women's rest break is offered at the headquarters.
Special Needs and Older People: The Organization supplies mobile chairs for all branches of receiving centers in order to assist the transfer of beneficiaries with special requirements.
In order to provide priority to these groups in the provision of services, the Organization has created a separate numbering sequence for the elderly and persons with special needs.
Low Income: In addition to the coverage of insurance holders of the cupping license and practitioners who meet the requirements to benefit from the optional insurance system, the insurance sector has been expanded to include the insurance of productive families registered in the Ministry of Labour and Social Development within the project.
Families of the insured after death: The cases of beneficiaries shall be investigated as soon as possible after the insured's death by the social researchers in the administration of the Commission's insurance entitlements, in order to complete the procedures for the payment of their dues after the death of their dependents.
This includes the beneficiaries of the deceased (widows, orphans, and children who are incapable of caring for themselves, the elderly, parents, and siblings, as well as widows, orphans, and children who are incapable of guaranteeing the prompt payment of grants and fees, ensuring the provision of efficient services to the beneficiaries as quickly as feasible, and monitoring the accuracy of the information on people who were entitled to the deceased in light of social developments.
Foreigners who pass away: In the case that an injured person passes away, the Bahraini must treat the foreign worker while determining his insurance benefits. The amount of the single payment must be provided in addition to the death grant and funeral costs.
Increase in the minimum pension: The Commission must raise the minimum pension in cases where the pensioner reaches age 55 or older, as well as in cases of death, non-occupational disability, or total occupational disability.
If the pensioner does not qualify for the minimum retirement age at age 55 or older, the minimum pension must begin the day after the pensioner reaches that age, as well as the day after he dies or becomes incapacitated.
Conclusion
If you are looking for a place to retire, consider Bahrain. This country offers many advantages that make it an ideal place to live out your golden years. It is one of the most developed countries in the Middle East and has a high standard of living.
It is highly recommended to consult a professional advisor who specializes in expat affairs if you want to move to or retire in Bahrain. A financial planner can help you plan your retirement and make the transition as smooth as possible, so you can enjoy your new life immediately.
Pained by financial indecision? Want to invest with Adam?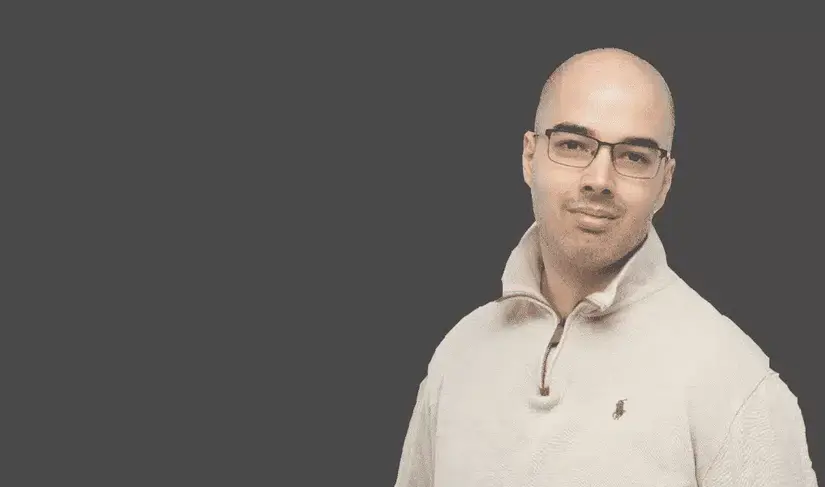 Adam is an internationally recognised author on financial matters, with over 694.5 million answer views on Quora.com, a widely sold book on Amazon, and a contributor on Forbes.