St Kitts and Nevis Citizenship By Investment Guide
If you have any questions or want to invest as an expat or high-net-worth individual, you can email me (advice@adamfayed.com) or use these contact options.
Introduction
St Kitts and Nevis citizenship by investment program gives investors the opportunity to become citizens of the visually attractive nation, which is what makes it so intriguing.
St Kitts and Nevis is a stunning country in the Caribbean that has long been appreciated for its natural splendour, popularity as a travel destination, and strong relations to the UK and EU.
A staggering 156 countries across the world, including the UK, EU, Singapore, and many more, provide visa-free travel to holders of Saint Kitts and Nevis passport, one of the most potent in the world and the strongest in the Organization of Eastern European States.
About St Kitts and Nevis
The capital city of Saint Kitts and Nevis and the centre of the nation's tourism and culture is Basseterre, which is situated on the larger island of Saint Kitts.
The main commercial port of Saint Kitts receives worldwide cruise ships full of passionate travelers who are coming to take advantage of the island's good weather, scenic volcanic landscape, and exquisite beaches.
Saint Kitts and Nevis have temperatures ranging from 28°C to 24°C. Between July and October, storms represent a concern in addition to the rainy season, which runs from May through November.
English is spoken by the vast majority of people in Saint Kitts, who are of African heritage. The earliest European colonies in the region were established on Saint Kitts and Nevis, which saw the arrival of British and French immigrants before they did on other Caribbean islands.
Saint Kitts and Nevis is sometimes referred to as "The Mother Colony of the West Indies" for this reason.
Sugarcane was originally a key component of Saint Kitts and Nevis' economy, but it was shut down in 2005 due to years of financial losses. Rice, yams, and vegetables are some of the most popular exports, but the government is still investing in the agricultural sector to make up for the employment losses.
Construction, manufacturing, and services are further crucial industries. However, tourism and foreign investments are the two main sources of income overall.
Knowing that the US currency is as widely recognized in Saint Kitts and Nevis, as it is in the Eastern Caribbean, may satisfy expats there.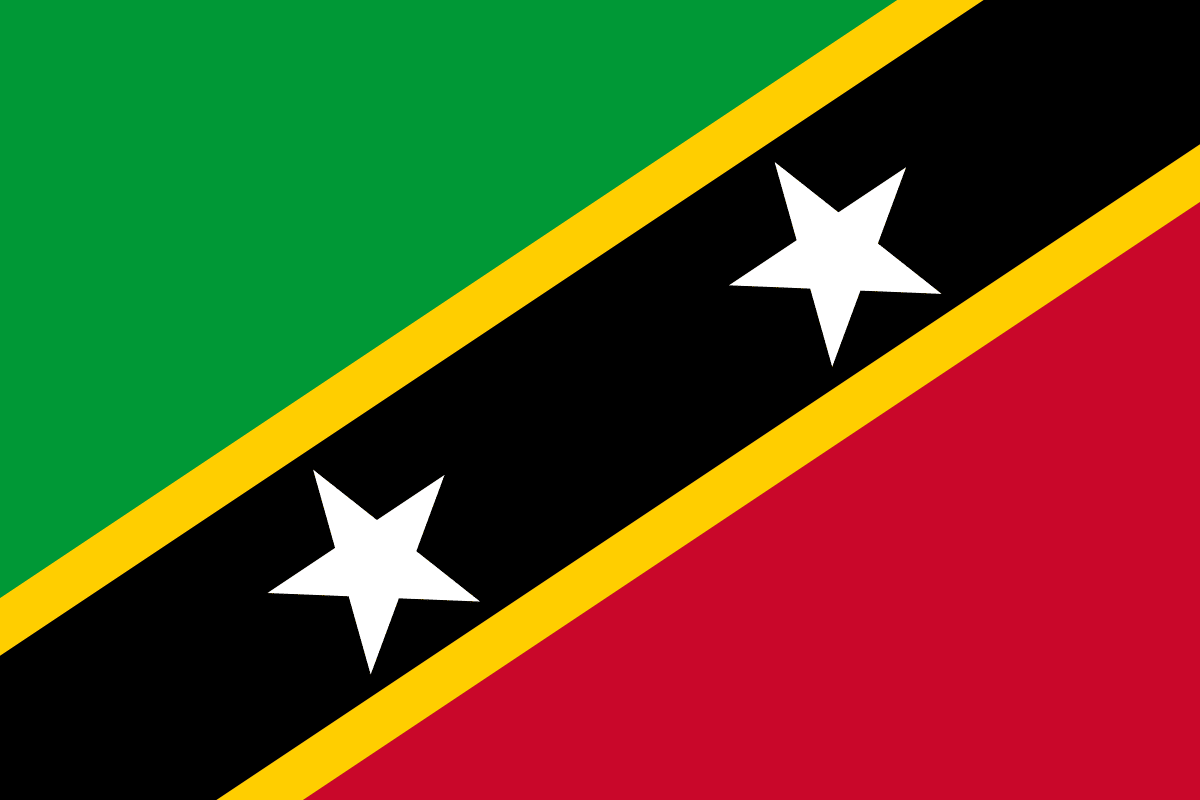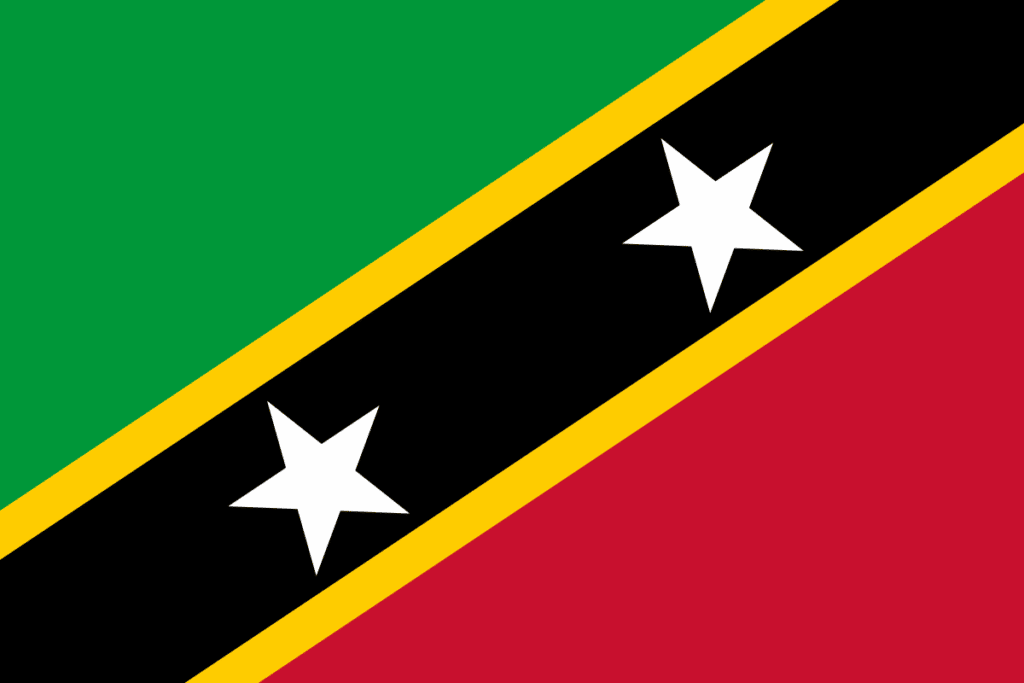 What Is St Kitts and Nevis Citizenship By Investment?
The first Citizenship by Investment (CBI) program in the world was developed in St Kitts and Nevis, which currently has a "Platinum Brand" for its CBI program. Those interested in applying for the program must be at least 18 years old, in excellent health, and free of any criminal convictions.
Investors must satisfy a number of requirements in order to be eligible, including making a qualified investment through the purchase of government-approved real estate or a gift to a designated fund.
Additionally, they must pass the background checks and have a decent reputation. When an application for St Kitts and Nevis citizenship by investment is approved, the investor and any family members who were listed as dependents in the CBI application become citizens.
False information given or involvement in criminal activity may result in the cancellation of St Kitts and Nevis Citizenship by Investment and revocation of the investor's secondary passport.
The CBI program does not accept candidates who might constitute a threat to national security or who have been refused admission into a country with which St Kitts and Nevis has a visa-waiver agreement.
With the St Kitts and Nevis Citizenship by Investment program, you can become a citizen in exchange for making a financial contribution to the nation.
You can do this by investing in real estate, making a donation to the Sustainable Growth Fund, or making a public good investment that has already been approved.
St Kitts and Nevis Citizenship by Investment program was formed in 1984, just one year after it gained independence, and is now enshrined in the St Kitts and Nevis Citizenship Act.
One of the oldest programs in the world, citizenship by investment allows you to take advantage of this idyllic paradise by investing in a government-approved real estate project or contributing financially to the nation's growth.
What Are The Benefits Of St Kitts and Nevis Citizenship By Investment?
There are several advantages to St Kitts citizenship. This investment program is a fantastic chance for world citizens, with its expanding commerce, vibrant tourism sector, beautiful beaches, and provision of a quiet and private lifestyle.
Quick Turnaround Time
You could get your new passport in three to four months thanks to a simple application procedure.
The Accelerated Application Process (AAP), which seeks to enable successful candidates to gain citizenship within 60 days after filing of an application, also offers fast-track review for an extra fee.
Citizenship For Life
Successful candidates are granted full citizenship, granting them the freedom to reside and work in St. Kitts-and-Nevis as well as other CARICOM (Caribbean Community) nations.
All of the perks and rights that come with being a citizen of a Commonwealth nation apply to Grenadian nationals in the UK and other Commonwealth nations.
No Residency Requirement
You don't have to reside on or go to the islands in order to become a citizen of St Kitts and Nevis. However, with its pleasant atmosphere, magnificent beaches, and blue water, it is worthwhile to visit this tropical paradise.
Full Confidentiality
This little island country is extremely stringent about never disclosing any information about its citizens or their assets to other parties. Additionally, no one will know that you took part in the St Kitts and Nevis investment program.
Family-Friendly Program
The entire family, including the parents and adult children, should apply for citizenship.
Visa-free Travel
156 nations, including the UK, Singapore, and the Schengen region, do not require visas for entry. Passport holders from St Kitts and Nevis can get long-term visas for the United States and Canada.
Tax Benefits
one of the world's most advantageous taxes schemes. There are no capital gains or dividend taxes, inheritance or gift taxes, or income taxes. Also extremely inexpensive are the property taxes.
Business Opportunities
The country's highly developed tourism industry offers multinational businesses registered here countless chances.
St Kitts and Nevis are becoming more and more well-liked among vacationers. The government uses foreign funds extremely well by making investments in regional infrastructure. Additionally, it is a contemporary location where you and your family can find safety if circumstances in your own nation are not looking promising.
Dual Citizenship
Since Grenadian law does not force applicants to renounce their present citizenship, St Kitts & Nevis accepts dual citizenship.
What Is The Investment Requirement To Apply For St Kitts and Nevis Citizenship By Investment?
To gain citizenship in St. Kitts and Nevis, you can make the following investments:
1. Contribute to the Sustainable Growth Fund (SGF)
The Sustainable Growth Fund focuses on enhancing infrastructure, health care, and education while reducing the negative consequences of climate change, fostering economic expansion, and advancing, maintaining, and enhancing national culture and history.
From January 1 through June 30, 2023, there will be a limited time offer (LTO) available. A non-refundable deposit of US$170,000 is required from the main applicant with a maximum of three dependents (spouse and two children).
Additional dependents under 18 years old must each pay US$10,000, while those above 18 years old must each pay US$25,000.
If the main applicant is single and has no accompanying dependents, they must only pay US$125,000. If the main applicant is married and will be joined by their wife, they must pay US$150,000.
An application must be submitted together with non-refundable processing and due diligence costs. The total cost of these expenses is US$7,500 for the primary applicant and US$4,000 for each dependant of the primary applicant who is older than 16 years old.
The contribution requirement stated above will increase starting July 1, 2023. The non-refundable contribution requirement will revert to the following:
US$150,000 for a single applicant;
US$175,000 for a main applicant and a spouse;
US$195,000 for a main applicant, a spouse, and two dependents; and
US$10,000 for each additional dependent under the age of 18; and
US$25,000 for each additional dependent over the age of 18
2. Invest in Real Estate Approved by the Government
Real estate investment that is designated as recoverable and has a minimum value of $200,000 in addition to paying numerous registration and other expenses Costs are higher for any additional family members.
Investors in pre-approved real estate projects, such as shares in hotels, villas, and condominiums, may become eligible for citizenship by making an investment.
Each major applicant must make a minimum real estate investment of either US$400,000 (resalable after five years) or US$200,000 (resalable after seven years).
Application processing and due diligence fees must be paid in addition to the application itself. These costs total $7,500 for the principal applicant and $4,000 for each dependant of the principal applicant who is older than 16 years old.
Following a real estate investment-related application's acceptance in principle, the following government fee is due:
Main applicant: US$35,047
Spouse of the main applicant: US$20,047
Each qualified dependent of the main applicant regardless of age: US$10,047
St Kitts and Nevis Citizenship by Investment program is connected to more than 70% of real estate sales. The rental yields in St. Kitts vary from 4.9% to 5.3% since summer vacation occupancy rates are at an all-time high, peaking at $2000 per week.
Price ranges for houses and condominiums with 1.5 bedrooms range from $420,000 to $750,000, or $3020 per square meter.
3. Alternative Investment Option
A third type of investment available under St Kitts and Nevis Citizenship by Investment Program is the Alternative Investment Option (AIO).
The AIO will give the Government the tools it needs to accomplish its capital investment targets without suffering the consequences of using its already few resources or from incurring more debt.
The government should identify and list suitable projects; alternatively, initiatives that are not on the government's infrastructure list might be proposed by private parties that have access to finance.
However, the item must be delivered to the government in a maintained state compatible with sensible ownership once it has been finished and used for a fair amount of time.
In order to solicit interest for individual project "short lists" and first government examination, the government may publicize projects that are on its infrastructure list.
The government would make an effort to see to it that the nominated enterprises, to the degree that is practical, not only maximize local employment but also start up initiatives like technology transfer and capacity building.
Two types of AIO are available:
Private Enterprise Developer (PED)
The constructed or acquired asset is owned privately. The minimum investment amount for this choice is USD 200,000.00, and typical real estate government fees will be charged.
Public Good Project Developer (PGPD)
At the conclusion of a contract, the asset belongs to the State. The PGPD has committed to complete funding and locking in these initiatives "up front."
For a single applicant or up to a family of four, the minimum Unit of Investment will be USD 175,000.00, and a government fee of USD 50,000.00 will also be required. According to the real estate selection, all additional costs will be charged.
What Are The Eligibility Requirements To Apply For St Kitts and Nevis Citizenship By Investment?
Applicants must satisfy one of the investment requirements mentioned above in addition to the following requirements to be eligible for citizenship in St. Kitts & Nevis:
Have an exceptional character.
Possess a clean criminal record.
Be in a good state of health.
Have a high personal net worth.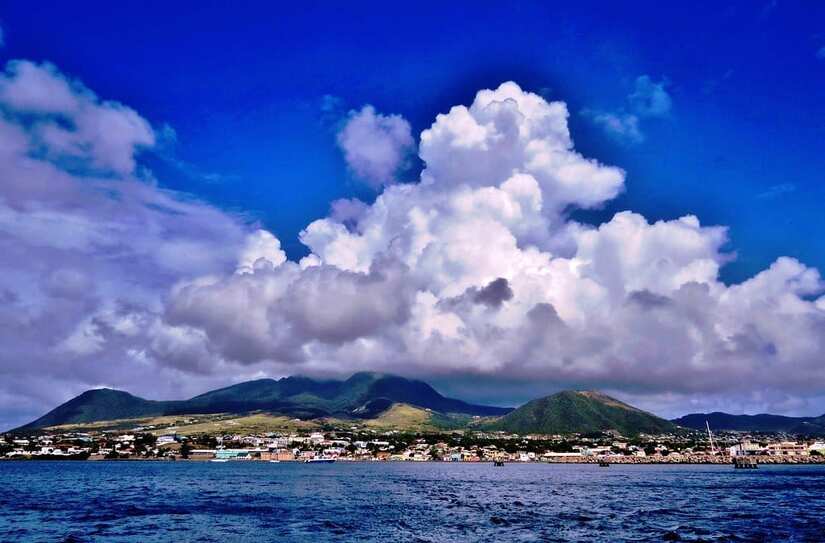 How To Apply For St Kitts and Nevis Citizenship By Investment?
1. Compile All Required Documents
With the assistance of an authorized Agent, complete all necessary paperwork for the St Kitts and Nevis Citizenship by Investment Program in English and compile all necessary supporting documentation.
Each applicant, including minors, must provide the following documentation:
Photograph and Signature Certificate (Form C2).
A medical certificate (Form C3) with the original HIV test results. All applicants for citizenship, including minors, must have an HIV test. The HIV test results must not be more than three months old.
Certified copies of your existing passport(s), which should include your name, photo, citizenship/nationality, issuance date and location, expiration date, passport number, and the nation that issued the passport(s).
A certified copy of your current national identification card (s).
Six original passport-size images that were taken within the last six months.
An original excerpt from a full birth record or a certified copy of a full birth certificate (i.e., a birth certificate that also includes your parents' information, a household register, a family book, etc.).
Original police certificates from each nation you have resided in for more than a year during the previous ten years, including your place of citizenship (unless you can show convincing proof that you have never lived there). Police certifications must be current at the time of application submission, meaning no more than six months. Children under the age of 18 must provide a police certificate.
Forms and documents that are solely needed from the primary applicant:
Escrow Agreement or Investment Confirmation (Form C4-S or C4-R)
One authentic bank reference letter that is no more than six months old and was written by a bank with worldwide recognition.
One genuine professional reference that is no more than six months old (e.g., from an attorney, notary public, chartered accountant, or other professional of comparable standing).
Certified copies of the marriage certificate(s) or the original excerpt from the marriage record (if applicable).
Certified copies of the relevant divorce documents (if applicable)
2. Submit Application
Applications should be submitted to the Citizenship by Investment Unit (CIU) through a qualified Agent for evaluation and due diligence.
3. Review and Determination of Application
The Citizenship by Investment Unit will give the application a comprehensive evaluation (CIU). There may be an interview requirement for applicants.
Strict due diligence will be carried out by a number of organizations, including the CIU, global due diligence businesses, and regional and international law enforcement authorities.
This due diligence includes AML (anti-money laundering), CTF (counter-terrorism financing), and criminal background checks. Usually within 90 days, either approval in principle or rejection is given.
4. Complete the Required Investment
Upon approval, applicants must pay the remaining balance of the needed investment as well as any outstanding costs.
5. Granting of Citizenship
Following that, the passport(s) will typically be made available for pickup within 30 days, either in St. Kitts and Nevis or at an Embassy or Consulate. The selected candidates will next swear an oath of loyalty.
Final Thoughts
The smartest investment you've probably ever made for yourself and your family is getting a second passport from St. Kitts and Nevis. Your offspring and future generations will appreciate it.
You must act immediately to protect your money since the world will not get more peaceful or better. It's actually past due to obtain a new passport. Don't wait, please. What may occur if you wait are as follows:
So, act now because things won't get better soon.
Pained by financial indecision? Want to invest with Adam?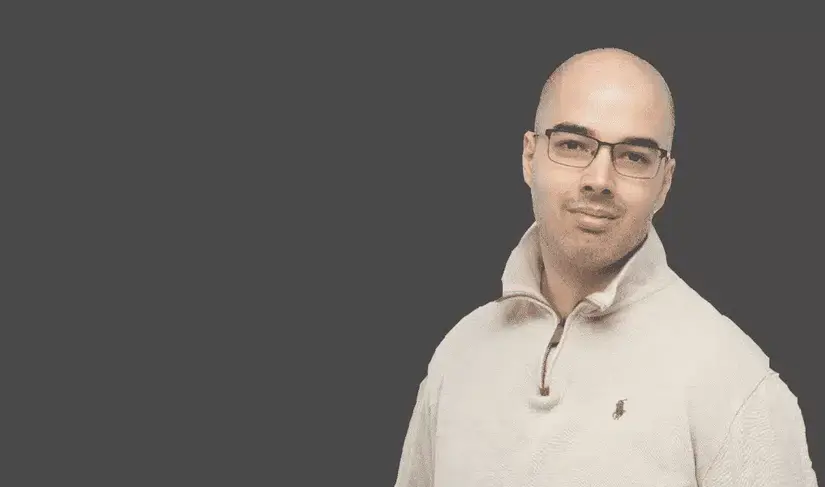 Adam is an internationally recognised author on financial matters, with over 583.2 million answers views on Quora.com and a widely sold book on Amazon and a contributor on Forbes.