Here are the top hunting destinations in the world, taking into account the local wildlife, the reputation of the hunting grounds, and any exciting challenges or stunning scenery that each place offers.
Hunting was the main means of obtaining food throughout the Stone Age. Hunting is still ingrained in our DNA and is a popular pastime and sport today.
In order to place the ideal death shot, you must observe your target in great detail, sense and feel the rhythm of their movement, and solve puzzles as you go.
Others view it as a fulfilling link to our more primitive, savage selves, despite the fact that some view it as a pointless exercise.
There are many areas to go hunting, particularly in Africa and the Americas, and you may find a variety of animals there.
The varying backgrounds and terrain also provide new difficulties that put your resolve and capacity for adaptation to the test in order to grab your target.
Top Hunting Destinations In The World
1. Mozambique
Mozambique, located in Southeast Africa, is a hunting lover's dream as it is one of the top hunting destinations in the world. Tanzania, Swaziland, South Africa, Zimbabwe, and Malawi are all neighbors of this nation.
The Indian Ocean borders a chunk of this stunning nation. Although having dense woods as part of its geography, Mozambique also has swamplands.
Increased hunting and poaching were endangering the animal population in this nation.
Nonetheless, the government conducted interviews and launched a project to collaborate with regional communities to support sustainable hunting. As a result, the hunting business in Mozambique is rebounding and moving forward.
This land is primarily made up of hunting grounds. It is simple for tourists visiting Mozambique to claim the trophies from their hunting trips. There are several species to hunt, including elephants, cape buffaloes, lions, and leopards.
Experienced hunters may also be able to capture uncommon creatures including Chobe bushbuck, Eland, Nyala, and Kudu. The Sable antelope is one species that inhabit practically all of Mozambique's land.
2. Pripyat River, Belarus
The European bison, sometimes known as the wisent, is the national animal of Belarus, and it is a national custom to hunt these enormous animals.
Hunting opportunities in "White Russia" also include several deer and wolves in addition to the 2,000-pound beast.
Deer season lasts from mid-May to the end of November, while wolves are legal to kill year-round. The bison season lasts from October to March.
The bison are situated in the southern region of the nation, close to the Pripyat River; Stalker Group conducts hunts across the densely forested area. This area is one of the top hunting destinations in the world.
3. South Africa
South Africa, one of the top hunting destinations in the world, offers luxurious accommodations and a convenient hunting environment.
It is regarded as the ideal spot for hunters. South Africa has many chances for big game hunting, making it popular with novices and experts.
The top crossbows are the greatest weapons for bagging large trophies while hunting in South Africa's parks, according to the hunting experts at Hunting Giant. Your hunting experience might vary dramatically depending on the gear you choose.
To go on various wildlife hunts, you may travel to places like the Pilanesberg Game Reserve, the world-renowned Kruger National Park, or the Kalahari Gemsbok National Park. On South Africa's main plains, it is simple to see a Suni, a lion, an elephant, a gnu, a nyala, and a white rhino.
South Africa features more than 45 distinct types of animals that may be hunted in the country. In addition to the big five, hunters like challenging themselves with a wide range of birds.
There is, however, a bag restriction for hunting the park's birds and animals. If you want to go hunting, you'll also need a hunting license. South Africa has a hunting site for any sort of hunter, regardless of their tastes or needs.
4. Windhoek, Namibia
Hunting has long been associated with Africa, and among its various locations, Namibia is becoming more popular due to its wide variety of wildlife and first-rate hospitality.
Fair-chase hunting is combined with white-glove service at Omujeve Hunting Safaris.
With two cozy lodges and other tent camps scattered around the nation, the family-run, local business has you covered for everything from laundry to taxidermy.
The comfortable oasis-like setting is well-deserved after a strenuous day spent pursuing blue wildebeest, springbok, warthog, and red hartebeest.
5. Tanzania
Tanzania, one of the top hunting destinations in the world, provides hunters with an amazing hunting experience. Hunters see this nation as the best place in the world to go game hunting.
Beautiful national parks and wildlife reserves in Tanzania are home to various unusual plants and animals. The Selous Game Reserve may be worth a look if you wish to see the greatest hunting region in Tanzania.
As the world's largest hunting ground, it is used to carry out extensive hunts.
There are several exotic game species, such as the Lions, Gerenuk, Lesser Kunduk, and Sitatunga, that a hunter may readily detect in the area. To add to this, Tanzania is abundant with parks that, although less well-known, yet provide plenty of opportunity for an excellent hunting experience.
These parks include the Gombe Stream National Park, the Monduli Mountains, and the Mkomazi Game Reserve (famous for its rhinos).
Every hunter imagines himself in the ideal location to bag the prize of a lifetime.
6. Talkeetna, Alaska
Hunting opportunities abound in Alaska, the "Last Frontier" of unspoiled nature. Animals and the environment have remarkable diversity.
From the ancient rainforests of the south and east, where black and brown bear live, to the northern tundras, where, if you time it just so, you can see unending streams of caribou moving.
Or the mountain goats and Kodiak bears inhabit the peninsula and island that protrudes into the Pacific Ocean. In Alaska, you will encounter open, affable, and fiercely independent individuals everywhere.
Always bring a Swazi Tahr XP with you when you go to Alaska since it makes a bloody good raincoat and the hunting season is almost always associated with unfavorable weather.
7. Cambodia
Cambodia, one of the top hunting destinations in the world, is the place to go if you want to know what it was actually like to be Indiana Jones, with its deep cultural heritage, enigmatic ancient monuments, enormous trees pouring their roots around Buddhist temples, and impenetrable forests.
Since 2009, Cambodia has just recently permitted regulated hunting. Hunt entirely endemic birds and unusual reptiles in the area.
8. Alberta, Canada
Alberta, one of the top hunting destinations in the world, has world-class whitetail and many types of birds to challenge your abilities. It is also renowned for great record-book victories like the bighorn sheep world record.
Black bears, gigantic mule deer, trophy elk, and massive Canadian moose are just a few large animals that wander the stunning environment. There are also several locations for geese and duck hunting if you keep an eye on the skies.
You'll have lots of chances to put your abilities to the test in Alberta, and you'll definitely meet your daily hunting limitations. You may use several trustworthy organizations to reserve a hunt, such as Alberta Outdoors, to get the assistance of seasoned guides.
9. New Zealand
Do you desire to engage in Middle-Earthian ranger-style hunting? Go no further than New Zealand, where the majority of the Lord of the Rings movies were filmed. It is one of the top hunting destinations in the world.
To find a valued red stag—the biggest red deer currently known to exist—travel across undulating green hills and up the highest mountain summits. The stunning island is also home to small wildlife including elk, feral goats, wild boar, and others.
10. Argentina
The hunting industry in Argentina is among the most tightly controlled in the world. The area of Patagonia is where you should move your equipment if you're seeking for the best of the best.
There are many different species to pick from, including water buffalo, black antelope, and stag. The wild Pere David's deer, which are only found in a few spots, are one of the primary draws.
The area is tranquil and serene, allowing the hunter to concentrate solely on the hunt despite the presence of roaming monsters and breathtaking views of the surrounding natural treasures.
11. Montana, United States
Montana, the fourth-largest state in the US, is known for being one of the top hunting destinations in the world.
Geographically, the state is split, with the most of its significant mountain ranges located in the west and largely plains area in the east, with a few lone peaks scattered around.
Shiras moose, black bear, bison, mule deer, wolves, white-tailed deer, mountain lions, pronghorn antelope, bighorn sheep, Rocky Mountain elk, mountain goats, turkeys, are among the species that can be hunted. August through November offer the most variation.
Throughout the majority of the state, you can shoot waterfowl and upland birds as well. Hunting is permitted seven days a week.
Yet in Montana, a hunting license is required. You may obtain a hunting license by going to Montana Fish, Wildlife & Parks. Their website can be accessed here.
12. British Columbia, Canada
The primary attraction of British Columbia, one of the top hunting destinations in the world, are the white mountain goats that scale sheer rock faces. Although they are widespread abroad, they are also roving in a number of western states.
That works in your advantage as the mountain goat hunting zones are tough and isolated that non-residents employ locally registered guides. Ideal hunting places require a couple of days of hiking, thus they are best reached by avid hikers.
You'll have company because wolves, mountain lions, grizzly bears, and black bears are all common in the hunting areas. This event is ideal for adventure lovers since you'll be living out of a tactical backpack while negotiating cliffs, ledges, and rocky spires.
13. Colorado, United States
Colorado is one of the top hunting destinations in the world if you want to go elk hunting and take in the beauty.
The actual state is mountainous and rough, at 3,200 feet on average above sea level.
High plains with grasslands, woodlands, buttes, and canyons may be found on its eastern side. The western portion of it is shielded by the southern Rocky Mountains.
It is understandable why this state has the most elk of any because it has so many elk habitats. Colorado, though, provides a variety of other sports than elk.
Also, the state is home to a variety of magnificent wildlife, including mountain lions, moose, bighorn sheep, mountain goats, pronghorn antelope, black bears, and white-tailed and mule deer.
Get your hunting license and tags from Colorado Parks & Wildlife, and take advantage of one of the top hunting regions on the continent. Visi their website here.
14. Florida, United States
Florida, one of the top hunting destinations in the world, is covered with abundance of osceola turkeys, which are regarded as the toughest large game birds on Earth. They begin gorging in January and peak in March. They are subtropical swamp animals.
Florida has certain regions with such dense cover that getting a good view of a bird and setting up a clean shot requires a skilled eye.
There are opportunities for hunting on public areas, but if you're prepared to spend the money, you may also buy access to ranch lands and private farms.
Florida also boasts some intriguing wildlife, such as man-eating alligators and wood storks resembling Paleontological Era creatures.
15. Georgia State, United States
You can tell that hunting is a huge deal in Georgia, one of the top hunting destinations in the world, by the mixture of 104 Wildlife Management Areas and private land, in addition to the almost 630,000 hunters in the state.
The state itself has a subtropical climate, is covered in swamps, and is primarily made up of woods. You may have a terrific shooting vacation here because these areas are home to up to 1.2 million white-tailed deer.
In addition to a large population of white-tailed deer, the state is also home to a variety of other wildlife, including black bears, alligators, wild turkeys, feral pigs, ducks, doves, and small game.
Georgia's season typically lasts from September through January. For further information, visit the website of the Georgia Department of Natural Resources here.
16. Montenegro
Hunting is a popular pastime in the little nation of Montenegro, located in Southeast Europe since it has virtually unspoiled scenery and beautiful countryside.
You may hunt a broad range of creatures, including duck, quail, turtledove, wild boar, bears, and even wolves, in Montenegro's lush jungles and woods, where the wildlife is abundant.
Skadarsko Jezero and Mount Durmitor are well-liked hunting areas to practice your sharpshooter abilities if you're hoping to hit some hot locations.
17. Pakistan
Pakistan is one of the top hunting destinations in the world if you want to put your skills to the test.
The Himalayan ibex, markhor, and blue sheep are rare creatures that may be hunted in Pakistan's many hilly terrains.
The second-highest peak in the world, which is located in Pakistan and is part of the Karakoram mountain range, makes for an incredible rock climbing challenge that culminates in a man vs beast fight.
Plan ahead since there are only a certain amount of hunting permits given by Pakistan's wildlife division, and those that are available are sold in public auctions.
If overcoming great physical challenges is not your preference, there are various regions in Pakistan where hunting is so simple you may do it on the side of the road.
18. Nunavut, Canada
Given that Nunavut is the largest of Canada's three territories, it should come as no surprise that it's one of the top hunting regions in both the US and Canada.
With little over 36,000 residents (mostly Inuit), it is one of the world's most remote and thinly inhabited places and is located in the northernmost corner of Canada.
Polar bears, caribou from Central Canada's desolate land, and muskox may all be found there.
In order to get the most out of your vacation, you might want to stick to other game as you can kill walrus in Nunavut but you can't import them into the US.
Click here to apply for a hunting license in Nunavut.
19. South Dakota, United States
South Dakota is a haven for flying game and is referred to be the pheasant capitol of the world. Hunting in South Dakota, one of the top hunting destinations in the world, is not an easy task, though.
The worst upland bird hunting conditions in the nation will be experienced by you as you contend with below freezing temperatures and strong winds.
You'll have to walk for hours through tall grass to reach the best sites. Yet it's all worthwhile when a cattail blanketed in snow emerges from a cluster and moves into your line of sight.
You'll need to be on your game if you want to catch any pheasants since they are sensitive to disturbances and excel at hide-and-seek games.
20. Idaho, United States
The Gem State has enough hunting chances to satisfy even the most ardent hunter. You may only know Idaho for its potatoes.
The state itself is made up of cliff-like mountain ranges, gorges, lakes, and swift-moving rivers.
Black bears, Elk, mountain lions, mountain goats, deer, pronghorn, moose, wolves, and bighorn sheep are some of the animals that live in this wild environment.
Moreover, Idaho is home to several bird species, including chukar, California quail, grey partridge, five different varieties of grouse, turkeys, and pheasants.
The people of Idaho value respect and good manners highly. like it should be. Be on your best behavior if you intend to visit.
To obtain your license, permits, and tags and to become familiar with the regulations, be sure to stop by the Idaho Department of Fish and Game or visit their website by clicking here.
21. Texas, United States
In Texas, the hunting areas are just as huge as anything else. There will be plenty of opportunity for you to catch some large game because Texas leads the nation in total antlered buck harvest.
A professional guide is required at certain hunting lodges, such as Ox Ranch, which promises a 100% chance of coming across wildlife.
Blue wildebeest, blackbuck, scimitar-horned oryx, and white buffalo are just a few of the more than 60 species that may be found roaming freely across thousands of acres in Texas.
22. Wyoming, United States
Wyoming is a hunting lover's dream and one of the top hunting destinations in the world, with lots of large game herds and wide-open landscapes.
The state is composed on a vast, high plateau that is pierced by solitary mountain ranges and sweeping plains.
Elk, mule deer, grizzly bears, mountain lions, wolves, bison, sage grouse, turkeys, upland birds, and bighorn sheep can be found in this area.
Moose, pronghorn, white-tailed deer, elk, and mule deer are the most sought-after large game in the state, though.
For tags and licenses, visit the Wyoming Game and Fish Department website here.
23. Wrangel Island, Russia
Before going extinct, wooly mammoths are thought by paleontologists to have frequented Wrangel Island.
These weren't the only magnificent Ice Age animals to reside on Wrangel Island, either; the musk ox also called the island home.
The musk ox, in contrast to the mammoths, is still present and prospering. These bulls are roughly five feet tall and weigh between 600 and 800 pounds when they are fully grown.
Wrangel Island provides a chilly, windy, remote playground in the western Arctic Ocean, making it the ideal extreme environment for hunters looking for a challenge.
24. Maryland, United States
Maryland, one of the top hunting destinations in the world, is a good example of the adage "large things come in little packages.
Maryland has a vast range of landscape and species despite being a tiny state.
The state is located in the US's heavily populated eastern corridor.
Sand dunes, seagrass, salt marshes, and cypress woods may all be found here.
Gentle hills, oak woodlands, pine groves, and mountains as high as 3,360 feet may all be seen moving west.
Beavers, black bears, bobcats, coyotes, white-tailed and Sika deer, among other animals, can be seen there.
To obtain your license, go to the Maryland Department of Natural Resources website here.
Pained by financial indecision? Want to invest with Adam?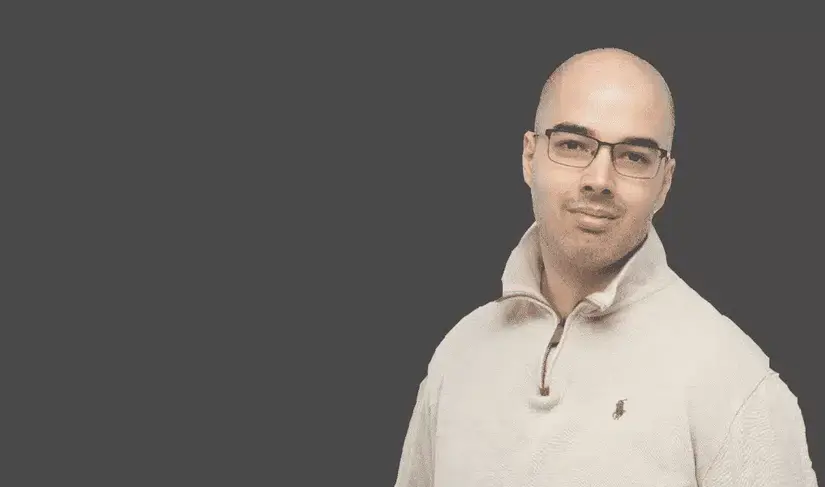 Adam is an internationally recognised author on financial matters, with over 668.8 million answer views on Quora.com, a widely sold book on Amazon, and a contributor on Forbes.
Tags
hunting in alberta canada
,
hunting in argentina
,
hunting in british columbia
,
hunting in cambodia
,
hunting in colorado
,
hunting in florida
,
hunting in georgia state
,
hunting in idaho
,
hunting in maryland US
,
hunting in montana
,
hunting in montenegro
,
hunting in Mozambique
,
hunting in new zealand
,
hunting in nunavut
,
hunting in pakistan
,
hunting in Pripyat River
,
hunting in South Africa
,
hunting in south dakota
,
hunting in talkeetna
,
hunting in tanzania
,
hunting in texas
,
hunting in windhoek namibia
,
hunting in wrangel island
,
hunting in wyoming