Top Skills for Expat Jobs in Europe
If you want to invest as an expat or high-net-worth individual, you can email me (advice@adamfayed.com) or use these contact options.
Introduction
Finding a job in your favorite destination can pose a lot of hurdles, especially for expats.
This process becomes simple when you have the in-demand skills for the country you are moving to.
That's why, today, I will focus on some of the best skills which would help you land a job in Europe.
First, let us start by discussing why Europe is an excellent destination for expats.
Why Europe?
You may already know that Europe is a hub for most international citizens.
There are various reasons why Europe is among the favorite destinations for expats, which include:
Cultural Diversity
Europe is home to 44 United Nations-recognized Member States, each with its distinct culture, language, customs, and habits.
Even though countries can be grouped based on language and geography, each country has unique characteristics.
The continent's cultural variety offers constant opportunities for exploration and learning.
A Wide Array of Languages
Europe is said to have 24 official languages, with an estimated 300 spoken throughout the continent.
Language diversity offers opportunities to enhance language skills and connect with people from multiple backgrounds.
Nonetheless, you don't have to worry about the language barriers as English is a standard communication tool.
Convenient Travel
Despite having many countries, Europe's small size makes travel easy for individuals.
With the help of European Union and Schengen Zone agreements, borderless travel has been made easy for member-state citizens.
Trains, coaches, and affordable airlines help with quick travel across the continent.
Strong Economies
Europe hosts developed economies, which include comfort and cost of living.
Whatever the location, all 44 countries are said to be prosperous.
This allows for choices based on personal preferences instead of financial concerns.
Abundant Job Opportunities
The robust economy of Europe provides numerous job opportunities across multiple sectors.
This can be an appealing aspect to a wide range of job seekers.
A great advantage is that language barriers are not overwhelming, so both native and multilingual individuals can find success.
International Atmosphere
Europe's diversified cultures and career opportunities make it an international hub.
Europe accommodates expats and locals alike, promoting international interactions and friendships.
Scenic Diversity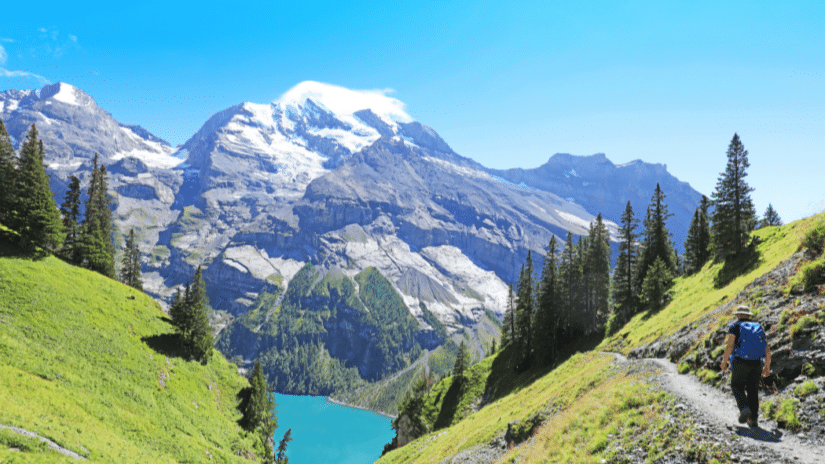 Europe's landscapes include seas, mountains, lakes, and forests.
The cities and villages in this continent display unique architectural styles.
The climate lets the individuals feel varied experiences, catering to diverse preferences.
Endless Activities
Most countries of Europe ensure endless fun activities, from skiing and surfing to hiking and sightseeing.
The compactness of Europe lets you have diverse experiences within easy reach.
Rich History
Europe's history contains influential ancient cultures, wars, and pivotal figures.
Each and every corner has its stories, resulting in a fascinating tapestry of events that have shaped the continent.
Balancing Tradition and Innovation
Europe mixes its appreciation for history with innovation, which lets the continent maintain a harmonious balance.
Cities value heritage while progressing forward, which results in an exquisite fusion.
Affordable Living
Some European countries offer affordable living without letting the individuals compromise on the quality.
When they move to Europe, expats can benefit from high salaries in one country while enjoying low living costs in another.
Quality of Life
Europeans generally experience a high quality of life owing to factors such as:
— Economic development
— Job opportunities
— Cultural richness
— Natural beauty
In this way, numerous factors contribute to overall life satisfaction in Europe.
These are only a few reasons why living in Europe is exceptional and noteworthy.
As discussed above, the continent's unnumbered advantages create a unique and lucrative living experience.
Best Countries for Expats to Work in Europe
Let us now look at some European countries that are known to be the best for expat jobs.
— Spain
— Sweden
— Germany
— Switzerland
— France
— Italy
— Norway
— Czech Republic
— Ireland
— Netherlands
— Portugal
I will not explain why these countries are best in this article, as it is not the main focus.
Hopefully, that's for another day.
Now, let us get into the details regarding the best skills for European expat jobs.
Best Skills for Expat Jobs in Europe
Below are the best skills to learn as an expat to get a job quickly in Europe.
English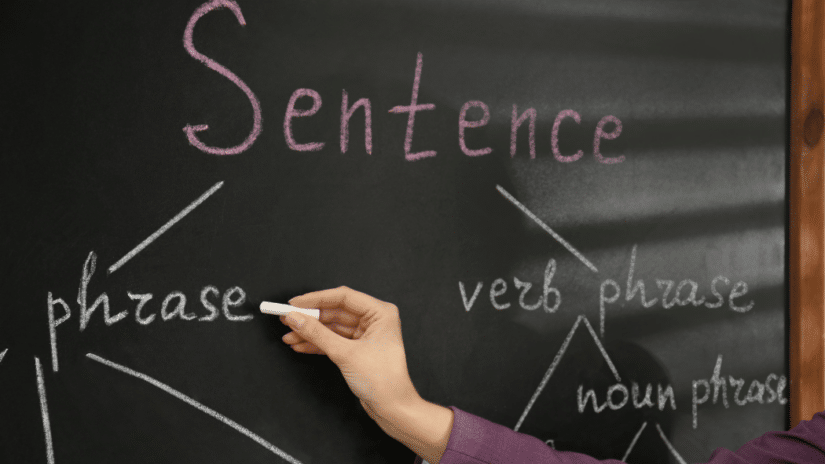 One of the best skills that can land you a job in Europe or any other country is English.
English can open up a wide range of job opportunities both within English-speaking countries and internationally.
You can make the most of your career by learning English and the native language of the country you wish to reside in.
Here are some expat jobs you can pursue by learning English:
Teaching English as a Second Language (ESL) or English as a Foreign Language (EFL) is a standard option, with English as a preferred skill.
If you are good at English, you can teach in schools or language institutes or offer private tutoring.
You can even go ahead with online classes from your home.
English fluency can lead to roles in translating written materials or interpreting spoken language in various sectors.
Most companies require English content for their websites, blogs, and marketing materials.
Therefore, writing and editing skills in English are in demand.
With solid writing skills, you can work as a journalist for newspapers, magazines, or social media channels.
Blogging can also be a way to share your expertise and earn money.
Customer Service Representative
Many international companies require customer service representatives who can communicate effectively in English.
This is because English is a globally spoken language, and it is helpful to assist global clients.
Tourism and Hospitality: The tourism industry often requires English-speaking staff to interact with visitors worldwide.
English fluency can be advantageous in sales roles, especially for international companies.
Jobs like tour guides involve interacting with travelers, and tourists require good English communication skills.
These are just a few examples of the many job opportunities with English language proficiency.
Your choice will depend on your other skills, interests, and the industry you wish to work in.
Coding
Coding and software development skills can be highly advantageous for getting a job as an expat in Europe (and most other countries).
The tech industry is thriving globally, and many European countries like Germany strongly demand skilled IT professionals.
Some of the best coding languages to learn in 2023 to get a good job in Europe are:
— JavaScript
— Python
— Ruby
— Swift
— Java
— SQL
— Unity
Here are a few reasons why coding can be an excellent route to consider for expat employment in Europe:
European countries, like Germany, are experiencing a shortage of skilled tech professionals.
Most companies seek software developers, programmers, and IT specialists to help with their business endeavors.
Remote Work and Freelancing
Coding skills enable you to work remotely or as a freelancer, which can be particularly beneficial for expats.
You can collaborate with clients or companies in countries other than Europe while still living in Europe.
Most European cities have significant tech hubs and startup ecosystems.
Berlin, London, Amsterdam, Dublin, and Barcelona have a robust tech scenario with many tech companies and job opportunities.
In some European countries, visa programs are also provided to attract skilled tech workers.
Such programs often provide a streamlined process for obtaining work permits and residency.
Tech roles generally offer competitive salaries worldwide, the same in Europe.
Such substantial salaries can provide a comfortable standard of living for the expats who wish to reside in Europe.
The software and tech industries offer excellent career growth and skill development opportunities.
With continuous learning, you can rapidly advance your career with the right skills and mindset.
Coding skills help you land various roles beyond traditional software development, such as:
— Data analysis
— Artificial intelligence
— Machine learning
— Cybersecurity
While coding skills can open doors, it's also essential to research the specific requirements and job markets.
Remember that each European country has regulations, job market conditions, and visa requirements for expat workers.
Marketing Skills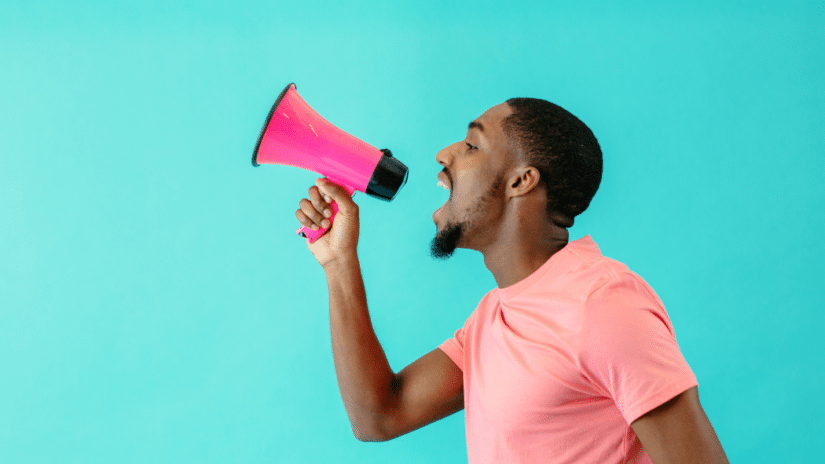 Marketing is a great career choice that offers a range of job options based on your skills and interests.
It involves various aspects that come together for successful marketing campaigns.
In marketing, many roles start at entry level, but growth potential is significant and mostly guaranteed based on talent.
If you are successful in running campaigns, then it can lead to promotions and higher salaries.
Europe is home to various global companies, which indicates the necessity for marketing specialists.
Below are some excellent marketing skills that allow you to excel in your career.
Today, most people worldwide are familiar with essential social media use.
However, employers need something more than just maintaining accounts.
They need strategists who can integrate social media into the organization's tools to achieve business goals.
So, learning social media skills can be a great way to kickstart your marketing career.
Employers are seeking marketing experts and professionals with management, communication, and leadership skills.
These skills allow individuals to manage teams, align with organizational goals, and proactively contribute to the company.
Digital marketing has become essential.
Not just in Europe but everywhere worldwide, especially where there are several companies.
Employers need digital marketing expertise across various goals of their companies.
Marketing involves understanding, strategizing, and sharing plans with the other employees in a company.
Effective communication helps unify departments and enforce a shared vision, especially in remote settings.
Marketers manage diverse platforms and are responsible for creating a consistent brand experience.
Strategic thinking, as well as efficient marketing strategies, are essential for differentiating in a competitive landscape.
Marketing Strategy Skills
Crafting effective marketing strategies is very important for the company's success.
So, you must be able to create plans that align with business goals, differentiate from competitors, and track success.
Effective advertising means that the individual should be able to understand customers, position products, and measure success.
Therefore, Skilled advertisers identify needs, deliver solutions, and demonstrate impact.
Marketing can be effective when you are paying attention to the customers.
Proficiency in customer service helps marketers connect with customers' needs through their strategies.
Graphic Design
Do you have artistic skills and a good eye for user-friendly design?
The demand for graphic designers is constant for in-house positions or freelance work worldwide.
Europe is no different, as it has a great demand for graphic designers for various businesses.
Of course, if you're aiming for an in-house role, having language proficiency is beneficial (not mandatory, though).
Like writing or coding, graphic design is often a solitary task that occasionally intersects with collaborative team efforts.
Therefore, it's well-suited for freelance or remote work, enabling you to operate from more affordable European locations.
It is better to have expertise in Adobe Illustrator, InDesign, Photoshop, etc.
Graphic design can be of various types, such as motion graphic design, image editing, etc., so choose the skills that suit your interests and abilities.
Chef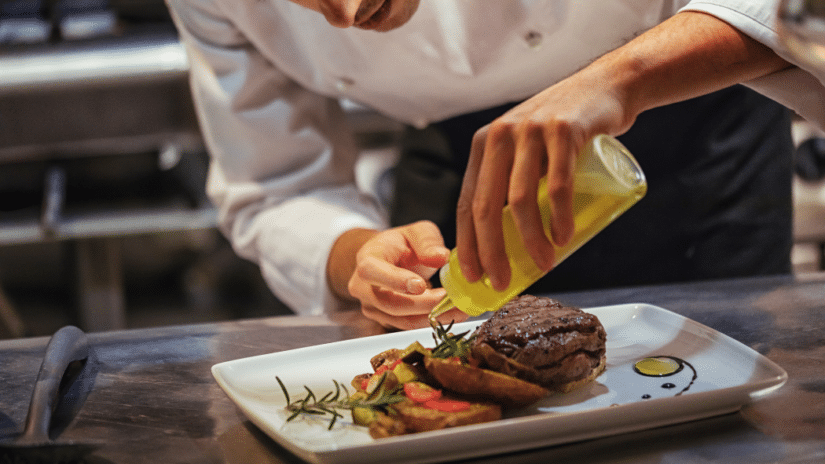 One of the significant aspects of relocating to Europe is the incredible and diverse culinary scene that can be discovered everywhere.
This makes it an exciting destination for aspiring chefs.
Across numerous European nations, dining out in restaurants is expected, which often surpasses home cooking.
There is a consistent demand for skilled and experienced chefs in many European countries.
Many kitchen teams are internationally diverse, avoiding language barriers that might pose challenges in other industries.
From cozy cafes to prestigious Michelin-starred establishments, abundant opportunities await those skilled in the culinary arts.
If you're contemplating becoming an expatriate in Europe, various job prospects can help you establish yourself there.
Whether your strengths lie in creativity, culinary prowess, aiding others, or technological expertise, there's a suitable role.
While Europe may seem distinct in terms of work, it shares numerous similarities with the United States, Canada, and Australia.
Undoubtedly, mastering the language of your new country can broaden your horizons.
If time permits before your move, consider investing in language lessons to open more avenues of opportunity.
Honorable Mentions
Apart from the skills I mentioned above, several skills can help land a great job in Europe.
Some jobs may not require much expertise and can be easily obtained by an expat.
Some of the noteworthy jobs for expats in Europe are:
— Writer
— Resort Staff
— Restaurant/Hotel Staff
— Au Pair
— Customer Service
— Consultant
— Interpreter/Translator
At the same time, some jobs need a lot of effort, education, and expertise.
Such jobs can help you land a job that will let you have a successful career and lots of money. A few examples include:
— Doctors
— Lawyers
— Engineers
— Psychologists
— Chemists
— Biologists
— Mathematicians
— Physicians
— Dentists
— Finance professionals
If you choose any career options mentioned above, you might have to work harder than usual.
Below are some essential tips for working as an expat in Europe.
By following these tips, you may find it easy to land a job as an expat and work there efficiently.
Determine Your Preferred Work Location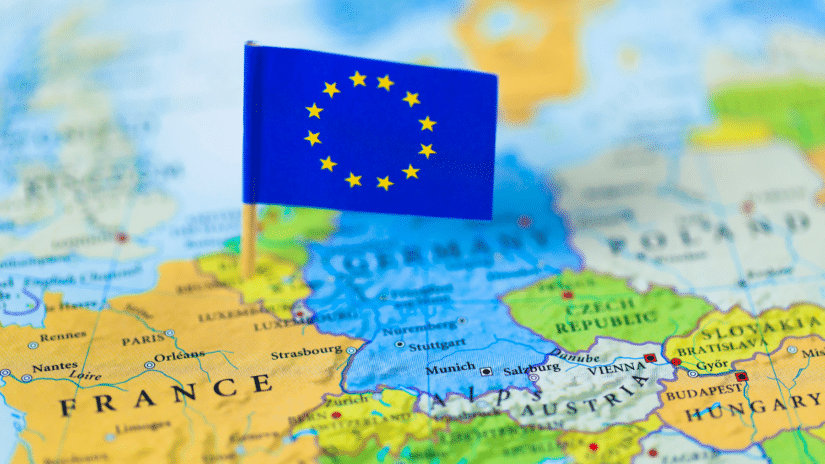 The first step involves determining the European country where you wish to work.
Although the countries are close to each other geographically, their differences require thoughtful consideration.
If you want to decide on your work destination, consider the following factors:
— Visa and immigration regulations
— Cost of living
— Salary levels
— Languages spoken
— Job availability
— Political and economic situations
— Accessibility
It's crucial to be thoroughly attentive to these factors to ensure that the chosen location aligns with your lifestyle and work goals.
For instance, some people are allured by Italy's climate, cities, and cuisine.
But remember to factor in lower salaries and potential language barriers compared to other regions.
Given below are some excellent European work destinations based on competitive salaries, adaptability, and economic growth:
— The Netherlands
— The United Kingdom
— Sweden
— Germany
— France
Seek Opportunities and Fulfill Requirements
After selecting your desired work and living destination, you must search for the available job opportunities.
Try choosing a country where your skills and experience match the job market's demands.
Watch for the job listings and descriptions to understand their offerings.
Some jobs offer VISA sponsorship, while others require a valid residence permit to start working.
Make sure you meet the requirements for your chosen positions, improving your chances of getting a suitable job.
Obtaining a European Visa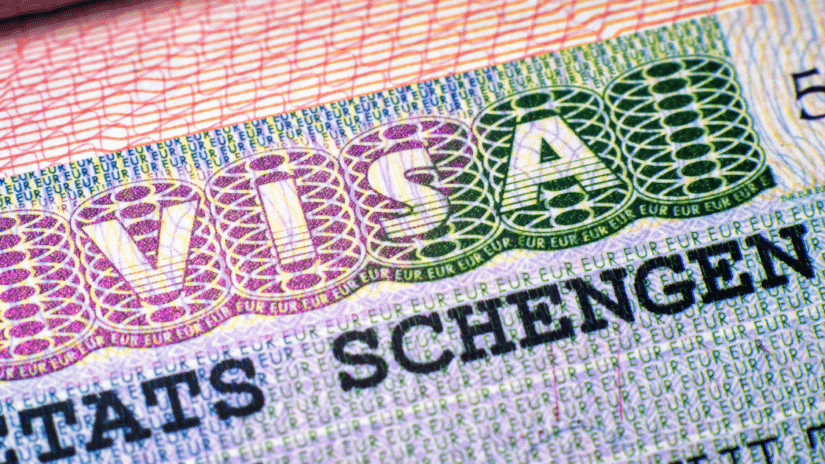 Various visa types are available in the European continent, which vary by country.
The one you must obtain will be based on the specific country chosen and the reason for immigration.
Let us have a few general examples of European visas available if you want to work there.
This visa type is the easiest to obtain and allows you to live and work in some European countries for up to a year.
This visa type offers a straightforward method to start your international work journey.
However, you'll need a different type of visa after the expiration of this visa.
This visa is sponsored by your employer while binding you to your job and grants you legal living rights.
A work visa is vital if your job requires mandatory VISA sponsorship.
Each European country provides various visa options based on the type of your stay in that country.
You can explore other extensive pathways if you're determined to work abroad but don't qualify for the work visas.
For example, higher education in a country can result in post-graduation visas that permit job hunting.
Keep in mind that the process varies for EU citizens compared to those for non-EU citizens.
Working Abroad in Europe Tips
Now, let us look at some tips for working in Europe as an expat.
Even though English is spoken in most countries, learning the local language is pivotal for blending into your new environment.
In most cases, job listings require the native language, so having even basic proficiency can boost your employment chances.
Utilize language learning apps like Duolingo for practical self-study, which can improve your language skills.
Organize Required Documents
Working in Europe as an expat involves substantial paperwork, waiting periods, and challenges.
Getting VISA approvals and ensuring compliance can be challenging but essentially rewarding.
Pushing through the obstacles is very important, as the journey is worthwhile.
Explore Diverse Work Opportunities
Working abroad doesn't entirely mean working in prominent corporate roles.
It can also involve more minor positions that offer a taste of local life and maintain a work-life balance.
Exploring opportunities like being an Au Pair, English teaching, or other roles allows you to experience different work cultures.
This can be helpful before committing to a long-term career abroad, and in the meantime, you can improve your skills for the desired job.
Pursuing a job in Europe is more attainable than it may seem by following the proper measures.
Making this dream happen demands effort in job searching and logistical arrangements.
If you're committed to making this a reality, spend some time and dedication to find suitable positions.
At the same time, make the necessary arrangements for an enhancing overseas experience.
Bottom Line
Getting a job abroad can pose many difficulties and be exhaustive at times.
However, you can get the desired job in the selected country with appropriate planning and implementation.
The above skills are commonly in demand among individuals in most countries.
If you do some research, you may be able to find the skills that may allow you to get an even better job abroad.
I firmly believe that the information in this article was helpful to you.
If you are an expat or a high-net-worth individual looking for an expert to handle your investment needs, you have come to the right place.
I have assisted numerous clients in attaining financial freedom through my investment services.
Feel free to contact me to determine whether you benefit from my top-notch solutions.
Pained by financial indecision? Want to invest with Adam?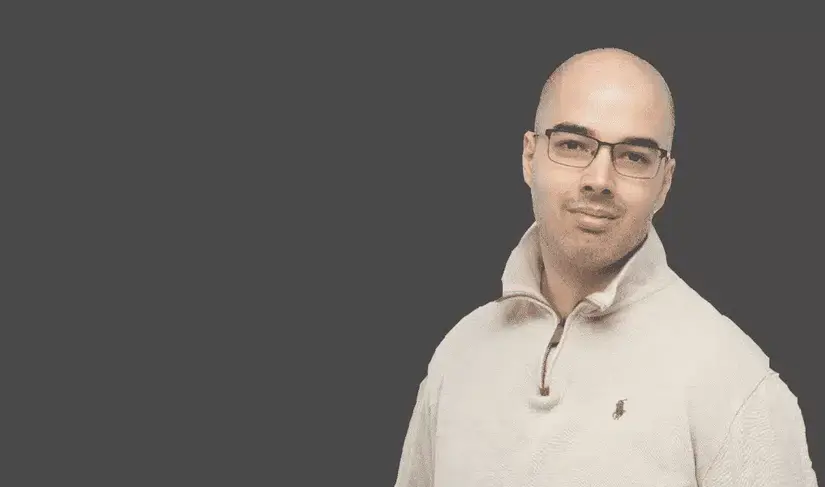 Adam is an internationally recognised author on financial matters, with over 693.5 million answer views on Quora.com, a widely sold book on Amazon, and a contributor on Forbes.