Top ten world's most liveable cities as of February 2023
If you have any questions or want to invest as an expat or high-net-worth individual, you can email me (advice@adamfayed.com) or use these contact options.
Introduction
Moving abroad is often a complicated undertaking that you should not take lightly. There are a lot of factors that can affect your choices where to live, such as the costs of living, quality of life, taxes, as well as opportunities you can find in the area.
The world's most liveable cities as of February 2023 take all of these factors into account, and provide their residents with all their needs demanded by their lifestyle.
The Global Liveability Index made by the Economist Intelligence Unit takes a look at how well 173 cities in the world achieve these goals and rates the difficulties faced by a person's way of life and quality of living.
As to be expected from a globally spanning event, COVID-19 played a large role in these rankings, and boosted many cities up the list as a result of loosening restrictions in several regions of the world.
To calculate the liveability rankings for cities around the world, the yearly liveability study examines stability, healthcare, culture and environment, education, and infrastructure considerations.
Personal, business, and investment decisions can be influenced by living conditions in various cities. If you plan on moving, doing business, or investing in cities abroad, please seek the formal advice of a financial expert or a trusted financial planner.
How is liveability ranked?
Liveability is a broad term that refers to the quality of life in a city. It's measured by factors like weather, traffic congestion and crime rates. These are all things you can't control when moving to another city—but they can affect your happiness while you're there.
There are different components that make the world's most liveable cities: health care; education; stability (political, social and economic); infrastructure (water supply and sanitation); transport.
You can also judge a city by available consumer goods and services; culture/events; environment/climate change mitigation strategies; public safety and security; housing affordability (including affordability relative to average income in the area) as well as access to jobs within certain distances from where you live or work.
Regarding the EIU's rankings, the definition of liveability is fairly straightforward: it determines which regions of the world offer the best or worst living circumstances.
A wide range of applications exist for liveability assessment, from measuring views of development levels to allocating a hardship allowance as part of relocation packages for expats.
The liveability rating assesses the potential obstacles to a person's way of life in any specific place and enables direct comparisons between places.
For more than 30 qualitative and quantitative characteristics across five major categories—stability, healthcare, culture and environment, education, and infrastructure—each city is given a relative comfort rating. A city's characteristics are classified as either acceptable, tolerable, uncomfortable, unwanted, or intolerable.
What are the world's most liveable cities?
Vienna, Austria
The EIU placed Vienna at the top of the world's most liveable cities in the world. Vienna had a score of 99.1 (out of 100); 100.0 for stability, 100.0 for healthcare, 96.3 for culture and environment, 100.0 for education, and 100.0 for infrastructure.
Vienna is the best city to live in the world for several reasons. For one reason, it is one of Europe's most beautiful cities and has a population of over 1.9 million people.
Another is that Vienna is also home to many historical sites like the Hofburg Palace and Stephansdom Cathedral that are worth seeing if you're visiting Austria's capital city. Thirdly, Vienna offers easy access to all kinds of things like hiking trails or museums through public transportation systems such as buses or trains that can take you anywhere in Europe quickly and easily.
Vienna had also claimed the top spot of the world's most liveable cities for the years 2019 and 2018. The COVID-19 pandemic severely hindered its culture, education, and healthcare facilities because of lockdowns and social distancing measures.
Copenhagen, Denmark
Copenhagen is the capital of Denmark. It's a city with a population of 1.3 million people and it has been named as one of the world's most liveable cities by The Economist Intelligence Unit.
The city's culture and good quality of life are two reasons why it has become such an attractive destination for visitors as well as residents alike. This makes it one of the most popular destinations for families who want to ensure their kids get all their needs met while they're there.
Not to mention Copenhagen is one of the friendliest and world's most liveable cities for expats. One of the most important things for expats is ease of communication and Danes in Copenhagen are among the best non-native English speakers in the world. Even a lot of official documents are available in English.
Along with the city's location, the lack of a language barrier aids in reducing loneliness, a concern that is very relevant among expats.
Zurich, Switzerland
One of the biggest financial centers in the world is located in Zurich, Switzerland's capital and largest metropolis. It is also tied with Calgary in the third place in the world's most liveable cities list.
Zurich is both a cultural and scientific center, a superb cultural hub brimming with museums, parks, galleries, and theaters. The city is also a pioneer in the fight against climate change, leading research and programs for renewable energy.
Bicycles and public transportation—via train, tram, bus, boat, or cable car—are popular modes of transportation around the city. Zurich is notably also one of the most expensive cities in the world, but ranks at the top of the world's most liveable cities list for areas like job, housing, leisure, education, and safety.
Zurich is a city with a population of over 1.4 million people located in the canton.
Calgary, Alberta, Canada
The City of Calgary is the largest city in Alberta, Canada. It is located in the south of the province, in an area of foothills and prairie, approximately 80 km (50 mi) east of the front ranges of the Canadian Rockies.
Calgary's economy is highly diversified with activity in the energy sector accounting for a significant part of its economy. Other major sectors include financial services; film/television; transportation & logistics; technology, manufacturing, aerospace, health & wellness, retail, and tourism.
Tied with Zurich, Calgary is one of the world's most liveable cities because of its world-class venues for culture and sports. There are four UNESCO World Heritage Sites in the city including in Banff National Park.
SportBusiness International named Calgary an Ultimate Sport City in 2014, 2016 and 2018. Calgary has solidified its position as one of the top sports towns in the world with more than 300 active local sporting groups and a reputation as a destination for training in high performance Olympic winter sports.
Vancouver, British Columbia, Canada
Vancouver is one of the most beautiful cities in the world, and it's also one of the most expensive. The city has a high quality of life, but its residents are wealthy enough to pay for it. This places Vancouver, Canada fifth on the list in the world's most liveable cities.
Vancouver has an excellent standard and reputation for health care and education, which makes it an attractive place for young families or retirees who want to retire somewhere with plenty to do outside their home.
The city has a rich indigenous cultural background including that of the First Nations, Metis, and Inuit cultures, and there are a number of historical sites, shops, and museums. The city is also a desirable urban playground because to its high-end stores and vibrant food culture.
Geneva, Switzerland
Geneva is the sixth world's most liveable city. It is an important international city, with many institutions and organizations based there, including the headquarters for the United Nations.
The city of Geneva is a bilingual Swiss-German speaking region, with French as an official language due to its status as a primarily French speaking country since 1919. The original name for this city was Genève (in French).
High scores for safety, healthcare, and environmental quality make Geneva a wonderful area to live.
Frankfurt, Germany
Frankfurt is a city in Germany that has a population of nearly 800,000 people. It's also seventh in the EIU's list of world's most liveable cities.
The quality of life in Frankfurt is excellent with a culturally, ethnically and religiously diverse population. Due to its history as one of the most important cities in the Holy Roman Empire, the city also boasts an incredibly rich cultural background.
Frankfurt is considered as a global for commerce, culture, education, tourism and transportation. There are plenty of things to do and see, as well as good restaurants and hotels.
The main attractions include the European Central Bank building, Goethe House Museum, City Hall Square; and the Main Station train station where you can catch trains going anywhere through Europe.
Toronto, Ontario, Canada
Toronto is the largest city in Canada and the provincial capital of Ontario. It is located in Southern Ontario on the northwestern shore of Lake Ontario.
Toronto is the most populous municipality in Canada, with a population of over 2.7 million people as of 2022. The city is one of the most diverse and cosmopolitan cities in the world and a major international hub for commerce, finance, the arts, sports, and culture.
People have travelled to Toronto for its many notable attractions such as CN Tower; Royal Ontario Museum; Art Gallery Of Ontario; Science Centre – Discovery Place or St James Park Zoo
Amsterdam, The Netherlands
Amsterdam is a city in the Netherlands. It's one of the world's most liveable cities, with a population of over 800,000 people. The city has several neighborhoods that are considered to be among its most attractive—the globally notorious Red Light District and Plantage Kerkstraat are two notable examples.
Amsterdam also has many museums and art galleries. There are plenty of places where you can stroll through centuries-old architecture or explore modern galleries featuring works by famous artists like Rembrandt and Van Gogh.
Millions of tourists visit Amsterdam each year, due to this artistic legacy, the city's intricate canal system, narrow canal houses with gabled façades, and well-preserved remnants of the city's 17th-century Golden Age.
Osaka, Japan
Osaka is the third largest city in Japan, and it's located on the island of Honshu. It is tied with Melbourne at the tenth spot in the world's most liveable cities rankings.
Osaka is known for its port city environs, with a population of over 19 million people who live in over 400 districts and neighborhoods within the metropolitan area. The city is also home to many important national institutions like Osaka University and National Museum of Art.
Osaka has been designated as an international tourist destination by Japanese government agencies because of its rich history, culture and food scene as well as its beautiful parks & gardens.
Melbourne, Victoria, Australia
Melbourne is the capital city of Victoria, Australia. It is located on the eastern coast of the country and is its most populous city, accounting for a fifth of the population of Australia.
Many of Australia's most well-known sites, including the Melbourne Cricket Ground, the National Gallery of Victoria, and the Royal Exhibition Building, which is placed on the World Heritage List, can be found in Melbourne.
The city, known for its rich cultural legacy, gave rise to Australian impressionism, Australian cinema, and Australian rules football. More recently, it has been named a UNESCO City of Literature and a major hub for street art, live music, and theater worldwide.
We know that the world is changing, and it is exciting to see how cities around the world will change along with it.
Over the coming year, the liveability of cities will continue to be impacted by the Ukraine War. The EIU anticipates that the war will keep driving up global inflation and slowing economic development even if it doesn't escalate.
It remains to be seen if rising global commodity costs, notably those for food and energy, will have—if they have not already had—a negative impact on the liveability of many cities and may even cause conflict in some.
The cost-of-living issue will reduce investment in infrastructure, healthcare, and education as well as the consumer spending that underpins cultural life, even in areas where stability is not in danger.
Pained by financial indecision? Want to invest with Adam?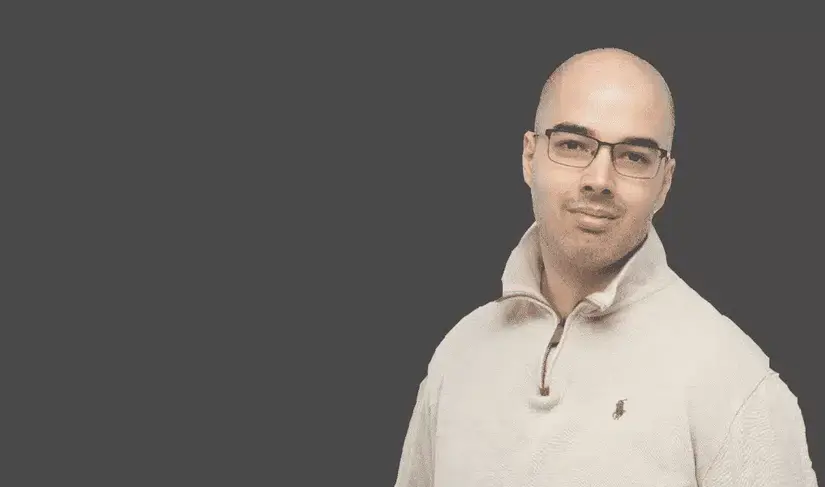 Adam is an internationally recognised author on financial matters, with over 669.2 million answer views on Quora.com, a widely sold book on Amazon, and a contributor on Forbes.