The top yacht charter destinations ever, from the Mediterranean's glitzy yachting hotspots to the Caribbean's ever-popular cruising grounds.
Each year, more exotic new sailing locations pop up throughout the world.
Despite all the amazing off-the-beaten-path locations that are now popular, some sailing areas continue to be superyacht charters' go-to destinations.
With a list of the 22 top yacht charter destinations, it is time to explore these opulent yachting paradises.
Top Yacht Charter Destinations
1. Croatian Island
The Croatian Islands, which are close to the Dalmatian Coast and are best visited by private yacht or sailboat, are made up of quaint, tranquil settlements that offer a change of pace from Dubrovnik and Split's busy metropolis.
With over 1,000 islands, Croatia is one of the undiscovered beauties of the Mediterranean and is a true haven for sailors. The sailing in the region is some of the greatest on the wild, isolated Dalmatian Islands.
You may find magnificent beaches, historical settlements steeped in history, and the remote Kornati archipelago here.
Hvar and Korcula, both of which include beachfront dining options, medieval structures, and Renaissance and Gothic cathedrals, are two places that should not be missed. Brac, which has a few hermitage monasteries, is another well-liked destination.
Visitors to the Brijuni Islands may explore the private safari park of Josip Broz Tito, a former Yugoslav politician. At the same time, Rovinj has a hilltop church and winding alleyways lined with art studios, wine bars, and upscale stores.
Tourist-free remote islets and beaches may also be reached by travelers using chartered boats.
Go to the South and West of Istria where the locals are pleased to provide you with these things if you're seeking outstanding food, wine, and culture.
Due to a tax exemption, Croatia is a particularly popular location for yacht owners who want to retain their vessels in Europe but outside of the EU.
If you really desire privacy while sailing here, consider arriving in the early spring when you may discover your own quiet little cove. Between April and May, the water may be warm enough for swimming.
2. Tortola, British Virgin Islands
The British Virgin Islands take pride in having more yachts than anywhere else in the world, serving as a constant reminder that this location is ideal for yacht rentals.
What is it about this place that is so ideal? The reliable trade winds, line-of-sight navigations, and the quantity of protected anchorages are to start with. The right combination of simple deep-water island hops is suitable for the entire family.
You can understand why so many people enjoy sailing here when you put all of this together with the pristine waters, picture-perfect beaches, spectacular rock formations, a number of on-shore activities, and a wide variety of food options.
Visit Anegada, where you may see colonies of pink flamingos and immaculate white sand beaches.
If you're sailing with your family, don't forget to stop at Marina Cay, an island covered in flowers that is ideal for small children and is tucked away in a warm, peaceful lagoon.
3. St. Martin
It's no surprise that St. Martin is among the top yacht charter destinations in the world given the island's breathtaking scenery.
The island is governed by both France and the Netherlands, so when you go, you really get to experience two different cultures together. There are several additional islands, such as St. Barths, Anguilla, and Saba, that you may visit when you hire a boat here.
Anticipate stunning, empty beaches with fine, white sand, first-rate waterfront dining, and first-rate retail therapy. Learn why Saba is a paradise for divers and snorkelers by exploring the underwater world.
The best Caribbean getaway is here, thanks to the gorgeous tropical environment, plenty of nightlife, renowned beaches, and other islands to visit.
4. Greek Isles
One of the top yacht charter destinations is Greece, which has over 3,000 islands and islets.
Yacht travelers worldwide are attracted by the region's historical antiquities, breathtaking natural scenery, and vibrant culture.
Santorini, Mykonos, and Crete are a few of the most well-liked islands to visit. You may find stunning hillside settlements, white-washed homes, and breathtaking sunsets in Santorini.
Visitors may enjoy delicious Greek cuisine on the island of Crete and see one of the numerous ancient sites to learn about past civilizations.
If you want to enjoy the legendary nightlife and crowded major beaches, go to Mykonos, which is the busiest of the Greek Islands.
Explore the numerous islands, both inhabited and uninhabited, as you sail across these ancient seas in the warm Mediterranean sun.
Visitors may see pristine landscapes, stunning architecture, and significant ancient sites while on a private cruise through the Greek islands and shoreline.
The magnificent island of Paros, known for its marble and various cultural events that draw tourists from across the world, and the less-visited Antiparos, with its wonderful green and blue waves, unspoiled beaches, and stunning stalagmite caverns, are just a couple of the highlights.
See the historic theater on Epidauros, the spectacular clock tower on Hydra, and the Temple of Poseidon on Sounio, which has a view of the Aegean Sea.
5. Seychelles Islands
The Seychelles Islands, which include towering granite cliffs, swinging enormous palm trees, and blue inlets bordered by beautiful white sand beaches, are best described as a paradise on earth.
These 115 magnificent islands are located just south of the Equator, off the east coast of Africa. As the inner islands are all very near to one another and the outlying islands are low-lying coral atolls, it is simple to hop from island to island.
They are fortunate to be located in a pleasant, tranquil area of the Indian Ocean, and visiting these remote islands is an unforgettable experience.
Mahe, which is the largest and most developed island, is deserving of exploration because its mountains reach to approximately 3,000 feet above sea level and because it has trekking paths crisscrossing its tropical woods.
With its 44 miles of coastline, 65 world-class beaches are surrounded by picturesque bays and coves.
6. Turkey
Turkey has four oceans, more than 8,300-kilometer coastline, and a large number of coves, inlets, bays, beaches, and marinas.
Turkey's crystal-clear waters, consistent winds, and availability of stunning beaches and remote anchorages make sailing there among the greatest in the world.
The culture and cuisine of Turkey may be seen as a reflection of its long history as the meeting place of the Far East and Mediterranean. There are four distinct yacht charter regions along the Turkish coast, each of which offers a distinctive experience.
The Ionian Coast is where you should go if you want the ideal weather and to see the coasts that gave rise to the Ionians' rich culture. The West Lycian Coast is where you should go if you want to see mountainous shores.
The Carian Coast and the Easy Lycian Coast, which are largely made up of rock tombs, is the most well-liked sailing area.
7. Fiji
Across a huge expanse of water, 300 magnificent islands in the Southwest Pacific await exploration. These islands are encircled by a wealth of marine life, magnificent reefs, pristine waterways, and lovely lagoons.
The people of Fiji are also renowned for being among the friendliest in the world. Exploring these waters and islands in Fiji is unlike anything else you can do in the world because of its isolation.
Learn about the country that is home to magnificent beaches, coconut plantations, lush jungles, and undersea activities. While English is widely spoken and Fiji is reputed to be highly secure, traveling there is simple.
Visit the Mamanuca Islands if you're seeking for those huge sandy beaches lined with palm palms and coral reefs.
The Yasawa Islands are the best place to enjoy a traditional way of life because of the breathtaking landscape and crystal clear lagoons that perfectly complement this region's relaxed way of life.
8. Canary Islands, Spain
The Canary Islands, which located off the coast of Africa, are a well-liked holiday spot in Europe, particularly for sailors.
This is a year-round attraction due to the pristine environment and helpful breezes. The islands are a fusion of several cultures, individuals, historical influences, and friendly locals.
Getting to and from the islands by boat is the best way to explore them. Both Tenerife's vibrant nightlife and Gran Canaria's beaches are popular tourist attractions.
But what sets this spot apart from the others—and what some tourists here claim to be the most beautiful site on earth—is the island of La Palma. It's one of the top yacht charter destinations, with protected marinas, stunning beaches, and favorable breezes.
9. Saint-Tropez
The South of France's famed summer crowds may be avoided with a boat-based tour.
Highlights include the Lérins Islands off the coast of Cannes, a variety of opportunities for dining on the beach, and the Esterel Mountain coast, a picturesque stretch of red rock cliffs that drop into immaculately blue seas.
In addition to taking a cruise to distant islands and lively beach clubs, these waters are perfect for whale and dolphin viewing.
10. Tahiti
Tahiti is the crowning gem of the South Pacific, known for its crystal-clear blue lagoons and palm-lined beaches.
In the summer, when it's dry and sunny most of the time, French Polynesia's whole sailing area is a fantastic place to visit.
Whenever you visit the islands, be sure to sample the locally grown vanilla pods since they are a haven of pristine nature. A little more than 80% of Tahiti's vanilla is produced on Taha'a, which also produces some of the greatest vanilla in the area.
There are also pearl farms to visit, where you can observe firsthand how saltwater pearls are gathered and transformed into jewelry. Bring one home as a memento for yourself or a loved one.
11. French Riviera
There are so many gorgeous beaches and picturesque landscapes in this Mediterranean coastal region. A boat rental experience here will be unlike any other because of the year-round sunlight.
The combination of the arid terrain with the sizable cosmopolitan resorts of Cannes, Nice, and Monte Carlo is masterfully accomplished in this region. Any of these inland locations provide exciting nightlife and delectable cuisine.
To avoid the throng, take a boat down to Port Cros and Porquerolles, where the mood is laid-back and the only activity you will see is palm palms that are slowly swaying.
This region's historical buildings, together with the white sand beaches and intimate marinas, make it one of the top yacht charter destinations.
12. Dubai, United Arab Emirates
The Burj Khalifa, the highest structure in the world, is located in Dubai, which also has gleaming skyscrapers, crimson deserts, palm-shaped islands, and luxurious beach resorts.
In Dubai, leisure takes center stage. Among the many sports available here are camel riding, golf, horse racing, Formula One, and indoor skiing.
Whether you're looking for a deal in a street market or a duty-free Lamborghini in a massive mall, shopping has become an art form. It serves as a significant superyacht center thanks to its position on the Arabian Gulf and the brand-new 1,100-berth Dubai Marina.
13. Galápagos
Travelers get the most freedom and most individualized experience when viewing the Galápagos archipelago by boat.
The Galápagos is made up of more than 40 deserted islets, six smaller islands, and 13 large islands.
Highlights of the islands include snorkeling at Floreana, seeing sea lions and iguanas at Fernandina, and viewing the ocean life that the Galápagos is famous for, such as killer whale pods, whale shark schools, and schools of hammerheads, at the distant Wolf and Darwin Islands.
To safeguard the islands, there are several watercraft restrictions in place, and the government determines the routes. There is a rigorous cap on the number of boats allowed to visit the region, and visitors cannot alter their itinerary.
14. Whitsunday Islands, Australia
The 74 Whitsunday Islands are situated in the center of the Great Barrier Reef, off the coast of Australia's northeast.
Yachters from throughout the world visit these waters for water sports, snorkeling, and diving trips. There are resorts on the eight major islands in this area, but there are also many of sandbars and desolate islands to explore.
You will get the greatest view of the islands if you anchor at Bauer Bay and climb the hill. You should anchor in Blue Pearl Bay if you want superb snorkeling and lots of whale sightings.
Whitehaven Beach, regarded as one of the top yacht charter destinations, is a must-see.
This beach, which lives up to its name, has some of the cleanest sand on earth and enchants tourists with stunning sunsets and panoramic vistas.
15. Martha's Vineyard
A 100-square-mile island only seven miles south of Cape Cod, Martha's Vineyard is known for its picture-perfect scenery.
Its shoreline varies from wild, breezy beaches and tall seashore cliffs along the Atlantic to marshy ponds and sandy inlets sheltered by Vineyard Sound.
From the early eighteenth through the middle of the nineteenth century, "The Vineyard" served as a major whaling hub, as memorably depicted in Herman Melville's classic book Moby Dick. For another large fish that year, Jaws, it rose to fame.
The fictitious Amity was the star of Steven Spielberg's renowned thriller from 1975, which was nearly fully shot on the island. In South Beach in Edgartown, the renowned opening scene was filmed.
The village now serves as the hub of island life and sailing. Superyachts and sailing vessels compete for berths in its protected port from spring to fall.
The Vineyard Cup, one of New England's most prestigious regattas, has more than 100 boats and spans three days during the second week of July. It includes exciting yacht races and posh onshore activities.
16. Sardinia and Corsica
For a Mediterranean trip, Sardinia and Corsica are the ideal complements.
The opulent Costa Smeralda (Emerald Coast) of Sardinia rivals St.-Tropez for opulence. Guests on a private boat charter may explore the local coves and bays or travel to the neighboring islands with several undiscovered swimming sites.
Visit Tavolara Island, a sizable limestone island across the channel from Costa Smeralda, with 1,500-foot cliffs, and Cala Luna, with fine white sand with breathtaking seas.
17. Sicily, Italy
This region of the Mediterranean draws sailors because of its well-known beaches, remote anchorages, and peaceful fishing communities. Considering how eagerly this historic city wants to be explored, you should spend some time at Palermo's harbor.
Historic squares, outstanding gastronomy, and gorgeous architecture are what visitors can anticipate. Palermo also has a ton of art galleries, museums, and opera theatres.
Visit the Aeolian Islands, which are only 35 miles north of Sicily, as soon as you can. Seas as pure as the Bahamas, first-rate food, and beautiful scenery can all be found in this network of volcanic islands.
Consider going to Marsala, Trapani, and Catania as well, where you will enjoy amazing views of Mount Etna.
18. Bermuda
Since shipwrecked sailors founded the settlement of St. George's in 1609, Bermuda has served as a hub for transatlantic travel.
Racing ships from all over the world come in the ports of St. George's and Hamilton parishes between March and November each year to participate in regattas run by Bermuda's several sailing organizations.
The island's mild temperature, made possible by the Gulf Stream, attracts tourists year-round, who come to sail the island's Great Sound and take in the scenery and local culture.
Scuba diving is a popular activity in Bermuda because of the warm seas, which are perfect for discovering ancient shipwrecks and marine species habitats.
19. Balearic Islands, Spain
There is something for everyone on these four Spanish Balearic Islands. The largest island, Mallorca, is the best for upscale vacation.
See Palma's Old Town, a mystical maze of cobblestone alleys and stone castles, as well as the interior of the island, which is wild and filled with wonderful hiking routes and quaint little towns.
Ibiza's dynamic culture has traditionally drawn a diverse range of tourists, with various regions of the island luring celebrities, partygoers, families, and artists.
Don't forget to take a day excursion to the nearby islands of Formentera and Tagomago as well as beach hopping to Ibiza's remote areas by boat.
Finish your journey on the tiny island of Menorca, a UNESCO Biosphere Reserve with vast stretches of unspoiled, natural beauty, for a tranquil, off-the-grid escape.
20. Costa Smeralda, Sardinia, Italy
The jet set frequents Sardinia's Emerald Coast, which is known for its stunning, pristine coastline and opulent marinas.
Favorite features include the sea grottoes of Cala Gonone and the capricious rock formations of Cape Testa. Along from offering restaurants, a clubhouse, and spa facilities, the small towns of Castelsardo and Carloforte give a taste of the local culture.
Sailors may explore the Maddalena archipelago's small islands or the Gallura coast's stunning white sand beaches and jagged cliffs.
Seeing a peaceful sunset gives way to upscale meals and a hot evening in Porto Rotondo and Porto Cervo 's upscale eateries, bars, and nightclubs.
21. Thailand
Sailors from all over the world should absolutely visit Thailand. An memorable environment is created by the presence of sand beaches, tall palm palms, mountain ranges, and a clear blue sea.
By renting a boat in this location, you may take advantage of the incredible nightlife while still finding peace and solitude. Even though the islands' seas are calm, they all have unique beaches and breathtaking scenery.
If you want to get away from the crowds and discover unique plants and animals as well as secret coves and beaches, go to Phuket. You can anticipate delicious meals and the friendliest greetings wherever you go in Thailand.
This region is known as "The Land of Smiles" with good cause. We guarantee that a boat excursion here won't be monotonous because the warm seas make snorkeling and scuba diving possible all day long.
22. The Florida Keys, Florida, US
It is simple to go about the islands. A more daring excursion out on the open Atlantic or a leisurely and picturesque sail through the shallow linked basins of Florida Bay might be considered cruising in the Keys.
Yet things are not always easy. Boaters have the option of docking at a seafood restaurant for conch fritters and Rum Runner drinks or dropping anchor in a coral cove for swimming, snorkeling, or fishing.
Almost 4,000 square miles of the seas around the islands are protected by the Florida Keys National Marine Sanctuary, featuring the only coral barrier reef in North America, more than 6,000 kinds of marine life, shipwrecks, and other archeological sites.
Pained by financial indecision? Want to invest with Adam?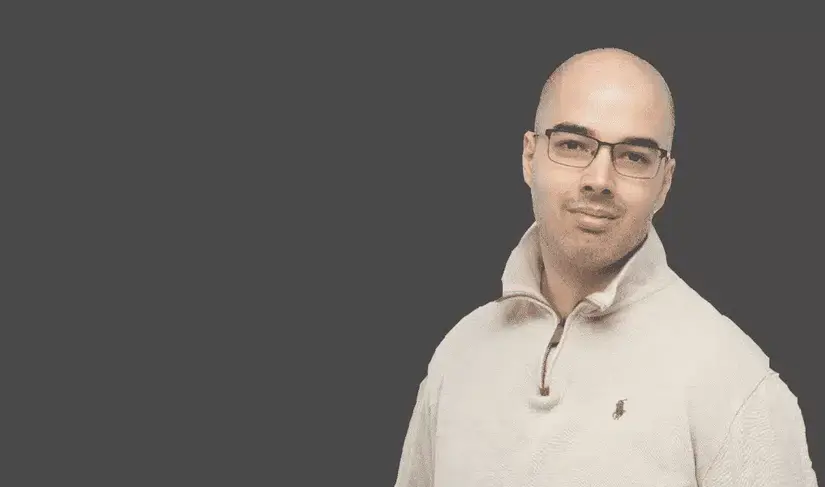 Adam is an internationally recognised author on financial matters, with over 668.8 million answer views on Quora.com, a widely sold book on Amazon, and a contributor on Forbes.
Tags
private yacht in balearic islands
,
private yacht in bermuda
,
private yacht in canary islands
,
private yacht in costa smeralda
,
private yacht in Croatian Island
,
private yacht in dubai
,
private yacht in fiji
,
private yacht in french rivera
,
private yacht in galapagos
,
private yacht in greek isles
,
private yacht in martha's vineyard
,
private yacht in saint tropez
,
private yacht in sardinia and corsica
,
private yacht in seychelles islands
,
private yacht in sicily
,
private yacht in tahiti
,
private yacht in thailand
,
private yacht in tortola
,
private yacht in turkey
,
private yacht in whitsunday islands