Which Robo Advisor Is Right For You?
If you have any questions or want to invest as an expat or high-net-worth individual, you can email me (advice@adamfayed.com) or use these contact options.
Introduction
Selecting which robo advisor is right for you may be challenging and complex.
A new type of investment program known as robo advisers has become extremely popular over the past ten years.
After you sign up, robo advisors will ask you to answer questions about your age, risk tolerance, and financial objectives.
They then choose a selection of funds catered to your particular needs using proprietary algorithms. Most are automated, but some also provide access to professional guidance, usually for a cost.
Compared to traditional financial advisors, robo advisors often cost less than half what a client may pay an annual fee equal to 1% of their portfolio. Some businesses have zero startup costs. Of course, robo advisers won't offer you the same level of individualized care.
However, they can relieve you of the responsibility of doing it yourself by helping you save for a down payment on a home, a college education, or retirement.
Here are the 14 best robo advisors for 2023. Scroll down if you'd like to know which robo advisor is right for you.
Which Robo Advisor Is Right For You: 14 Options
1. Betterment
For more than a decade, Betterment has consistently placed among the top robo advisors available, according to lists compiled by some of the most reputable internet rankings.
They are a leader in this field and one of the innovators of the robo advisor investing technique.
Betterment offers access to live financial planners, reasonable annual fees, personalized accounts, and no minimum balance requirement, across all categories.
When you sign up, a questionnaire asking about your reasons for wanting to invest, your financial objectives, and your initial investment will be presented to you.
Betterment places you in an exchange-traded fund (ETFs) investing portfolio with the use of this information and money.
Based on market circumstances and your unique financial requirements, the robo advisor will decide how to diversify the asset classes in your portfolio in the most advantageous way. There are more portfolio kinds available to you, such as retirement accounts like IRAs.
Along with choices for tax-coordinated portfolios, this platform offers automated tax loss harvesting.
For newbie investors seeking a passive yet profitable method of investing, Betterment could be the ideal option.
2. Fidelity Go
Fidelity Go is for first-time investors who might find other services overwhelming. It offers a simple yet well-designed solution.
Fidelity Go is a good option for a novice investor who wants to work with a reputable financial institution but doesn't have much money to invest.
All you need is $10 to get started investing, and your first $10,000 won't cost you a penny because there are no management fees at that level and none at any level for the investment funds.
Betterment and the majority of other robo advisors use mutual funds or index exchange-traded funds that levy fees, which are subsequently passed on to investors.
You'll be given a number of questions when you sign up for a Fidelity Go account that will help you assess your financial situation, such as your investment goal, household income, monthly costs, risk tolerance, potential unforeseen future expenses, and more. You'll be able to focus on what needs to be done to organize your finances just by asking yourself those questions.
Then, Fidelity Go will pick a portfolio for you that includes a mix of stocks, bonds, and cash while utilizing a number of the nine Fidelity Flex mutual funds. As a Fidelity member, you will also have access to the brokerage's other products.
For a more comprehensive picture of your finances, you may sign up for Fidelity Full View, which will include all of your investment, credit, and banking accounts as well as loans and property values.
Fidelity Spire is an additional app that can aid in tracking your progress toward monetary success.
With fewer investment alternatives and no tax-loss harvesting, Fidelity Go is a less capable robo than Betterment. However, it provides a premium hybrid plan with access to a financial advisor, just like Betterment.
Betterment's minimum requirement is lower ($25,000 vs. $100,000) than Fidelity Personalized Planning & Advice's, but it comes with a higher fee (0.5% vs. 0.40%).
It does, however, invest in the same Fidelity Flex funds that have no fees as Fidelity Go, which helps to make up for that disparity.
3. SoFi Automated Investing
One of the lowest costs for robo advisor services are charged by SoFi automated investing. The ETFs included in your investment portfolio will have minimum costs in addition to having no yearly advisory charge. With SoFi Invest, you can start an investing account for just $1.
The initial steps in getting a robo advisor is quite easy. You will need to log in and answer a few questions about your financial objectives. After gathering the data, the robo advisor will build a portfolio of investments that is appropriately diversified, beginning with about ten different ETFs.
The tendency of SoFi's robo advisor to fill portfolios with its own in-house ETFs, which is a practice akin to Vanguard's, may be a drawback for certain investors.
SoFi is an excellent choice for inexperienced investors wishing to dangle their toes in the waters of robo advisory investing.
4. Wealthfront
Wealthfront offers a wide range of investment alternatives with some customization possibilities, allowing individuals to prepare for numerous financial goals.
If you're balancing numerous savings objectives, like purchasing a home while also saving for your children's college costs and your own retirement, Wealthfront is a wise choice.
Following the completion of the linking process between all of your banking and investing accounts and your Wealthfront account, the robo advisor's Path financial planning robo's Path tool will monitor your progress toward achieving your financial objectives as goals alter and balances are updated.
For investors who desire some control over their portfolio customization, Wealthfront is a solid alternative.
After you select a core (referred to as "classic") or socially responsible account and respond to questions about your current financial situation and risk tolerance, Wealthfront will create a portfolio of inexpensive ETFs that you can subsequently modify by adding or deleting certain funds.
This is a strange choice coming from a robot counselor. The Grayscale Bitcoin Trust and the Grayscale Ethereum Trust are two cryptocurrency funds in which you may invest up to 10% of your portfolio.
With $100,000, investors have even more options, such as risk parity and direct indexing accounts.
A smart-beta portfolio is also an option for those who have at least $500,000. All three choices are more complex techniques that are most suitable for knowledgeable investors.
Additionally, there is a cash account that pays 0.85% annual percentage rate compared to Betterment's 0.75% and a 529 fund, which is a tax-friendly option to save for private college and pre-college education that is not offered by many robo advisors.
However, Wealthfront won't provide you with any more financial advice if you need it. Wealthfront does not provide investors access to financial counselors, unlike Betterment and several other robo advisors, even if they have $100,000 or more in assets.
5. E*TRADE
E* TRADE is one of the best robo advisors Due to their extensive investor tools, educational materials, and varied portfolios that include mutual funds, index funds, and ETFs in addition to other securities.
You must complete a questionnaire, just like with any other robo advisor service, outlining your investment objectives, risk tolerance, present financial condition, and timeline and future financial goals.
E*TRADE's robo advisor, Core Portfolios, is a product of Morgan Stanley. Three primary portfolios are present, including Conservative (comprised of 40% stocks and 60% bonds), Moderate (comprised of 60% stocks and 40% bonds), and Aggressive portfolios (comprised of 80% stocks and 20% bonds).
To invest your money, you must choose the asset location, then sit back and let the robo advisor handle the labour-intensive tasks.
Your investment portfolio will often consist of ETFs, which offer diversification and cheaper fees, like many other robo advisors.
The majority of robo advisors, including E*TRADE, have the fantastic function of automatically rebalancing your portfolio if it deviates too much from the target asset allocation.
6. Vanguard
In order to give access to both active and passive funds at a lower cost than any of its rivals, Vanguard offers Personal Advisor Services, or PAS, which blends a digital investing platform with the knowledge of human advisers.
While Betterment and Merrill Lynch's Merrill Guided Investing charge 0.4% and 0.85%, respectively, of invested assets annually, PAS charges 0.3% of invested assets.
Its $50,000 requirement is more than that of several other high-end robo advisors, such as those from Fidelity, Merrill, and Schwab, but lower than Betterment's $100,000 minimum.
The majority of Vanguard's advisers are licensed financial planners or pursuing that qualification, and because they are salaried employees and do not get commissions, they should offer unbiased advice.
Although they collaborate in groups if your account balance is $500,000 you will only be given one adviser.
Not everyone views PAS services as robo advisers because they depend on phone conversations with real people. However, these hybrids were listed since robo advisory investors would also want to take them into account.
Vanguard Digital Advisor, a more straightforward automatic robo offered by Vanguard, is also a wonderful choice but wasn't among our top choices because of its $3,000 requirement.
Creating a thorough long-term financial plan that takes into consideration all of your financial accounts, investment goals, and risk tolerance is the first step in Vanguard's PAS product.
The same four total market Vanguard funds—Vanguard Total International Stock Index Fund, Vanguard Total Stock Market Index Fund, Vanguard Total International Bond Index Fund, and Vanguard Total Bond Market Index Fund—used by Vanguard's no-frills robo will then serve as the foundation of an advisor's portfolio.
A list of around two dozen more Vanguard funds is available for the adviser to choose from if further funds are required.
Actively managed equities funds, muni funds, and socially conscious funds are among them.
Private equity can also be purchased through accounts with of a minimum of $5 million in assets.
As long as they adhere to Vanguard's rules for portfolio creation, PAS also permits investors to hold non-Vanguard funds and individual assets in their accounts.
Vanguard intends to implement tax-loss harvesting for PAS in the summer of 2022. This feature is already available for many all-digital robo advisors and other premium robo advisors like Betterment.
Vanguard PAS and Vanguard Digital Advisor both suffer from its lack, but the latter is also anticipated to acquire tax-loss harvesting in the future.
7. Acorns
Beginners who wish to enter the world of investing without thinking or exerting any effort might check out Acorns as a terrific tool.
Using the extra change from each transaction, which is rounded up to a dollar, this application allows users to link their bank accounts and add money to a savings or investing portfolio.
With the use of this platform, you have access to instructional content that will help you become more informed about investing as well as cash back alternatives at specific ATM locations.
Acorns' drawback is that account balance fees can be rather significant, therefore you should be careful to keep your balances within allowed ranges.
8. Schwab Intelligent Portfolios
Charles Schwab has a strong focus on the robo advisor sector with Intelligent Portfolios. Schwab, which is renowned for its investor-friendly policies, brings this same ethos to robo advisors with features like rebalancing, automatic tax-loss harvesting, and round-the-clock access to US-based customer care.
Furthermore, Schwab does not impose a management fee, therefore it is worthwhile to save up to reach the larger account minimum.
If you deposit $25,000 in the account and pay a $30 monthly charge, you can get limitless access to human advisors. This is a great deal considering what you get.
9. Interactive Advisors
You can choose the portfolio you want with Interactive Advisors, from fully automated portfolios to those made and maintained by outside investors. Although the costs vary greatly, you'll have good affordable options.
Unless you are involved in the taxable custom asset allocation portfolios, there is no management charge and no tax loss harvesting.
Additionally, Interactive Brokers will provide you with access to instructional resources and a weekly client email.
Throughout regular business hours, Monday through Friday, customer service is offered.
10. M1 Finance
M1 Finance gives you the flexibility to invest in whatever you desire and functions as both a broker and a robo advisor. You'll be able to create your own unique portfolio, put it on autopilot, and let M1 take care of the rest.
It also includes a reliable cash management account. For a taxable account, you can get started with just $100, and since M1 offers fractional shares, the entire sum will be invested. Unfortunately, tax-loss harvesting is not a feature of M1.
11. Ally Invest Robo Portfolios
Ally Invest Robo Portfolios offers a no-management-fee alternative in exchange for maintaining 30% of your portfolio in cash, which keeps expenses down.
If you feel that is too much money, you may pay 0.30 percent a year for a portfolio that is more completely invested and is made up of inexpensive funds. Rebalancing of your portfolio will happen automatically.
However, it is not possible to recover tax losses, and the only time fractional shares are accessible is when dividends are reinvested.
12. Marcus Invest
Marcus Invest provides a reliable robo advisor service that can be especially appealing to clients who already have high-yield savings accounts with the online bank.
Even if the yearly management charge, at 0.25 percent, is precisely in line with the industry average, every investment fund is also offered for less than 0.20 percent, and some are even accessible for 0.05 percent.
Additionally, extra account fees that certain robo advisors demand will not be levied against you.
Its tax approach, which excludes tax-loss harvesting, uses municipal bond funds and 20 ETFs spread over seven distinct asset classes to construct portfolios.
13. Personal Capital
Personal Capital offers unrestricted access to human advisers who build a portfolio just for you while also providing other benefits like tax-loss harvesting.
However, you'll have to pay one of the largest management fees, even though they'll probably be lower than at a regular adviser, and you'll need a staggering $100,000 to get started.
14. Wells Fargo Intuitive Investor
With tax-loss harvesting, Wells Fargo Intuitive Investor goes above and beyond the standard robo advisor capabilities of portfolio management and rebalancing.
Checking out this robo advisor might make even more sense if you're currently a Wells client. If you hold a checking account with Wells Fargo, in addition to consolidating your accounts at one firm, Wells will reduce its standard management charge from 0.35 percent to 0.30 percent.
You will have access to human advisors and this bot provides fractional shares, allowing you to put your entire money to work right now.
Final Thoughts
Opening an account with a robo advisor has several benefits, but the main one is having your money managed by a seasoned organization for a fair price. However, after the account is opened, you are only beginning.
To build your savings, you should keep making investments in the future. Opening an account and beginning the journey to financial security is simpler than ever.
Utilizing a robo advisor service is the best course of action if you are new to investing and desire a hands-off strategy for making your money work for you.
Robo-advisors have become quite well-known in this industry thanks to their rebalancing and comprehensive portfolio management features.
Pained by financial indecision? Want to invest with Adam?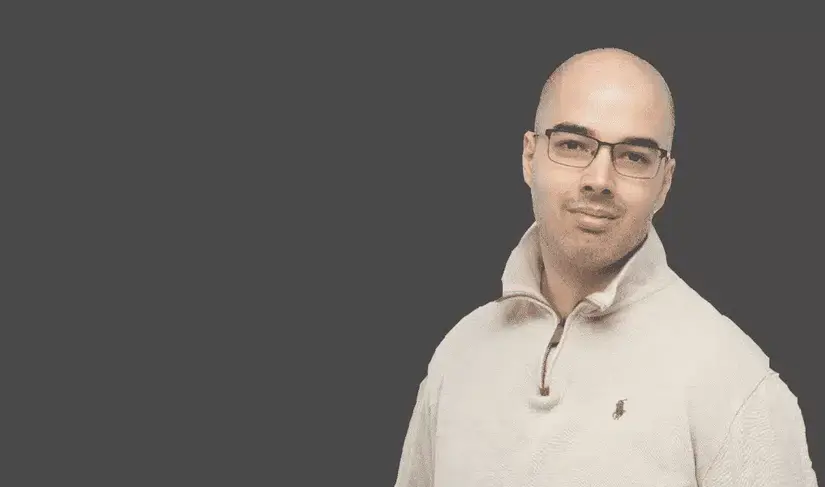 Adam is an internationally recognised author on financial matters, with over 669.2 million answer views on Quora.com, a widely sold book on Amazon, and a contributor on Forbes.