Established as a global provider of professional information, software solutions, and services, Wolters Kluwer has consistently demonstrated its commitment to various sectors, including clinicians, nurses, accountants, lawyers, and notably, the tax, finance, audit, risk, compliance, and regulatory sectors.
Over the years, Wolters Kluwer has transformed into a leading software solutions company, ensuring professionals have the information they need to make critical decisions daily.
This transformation, especially under the leadership of Nancy McKinstry as Chair and CEO for 20 years, has solidified Wolters Kluwer's reputation as a trusted name in the financial sector.
If you want to invest as an expat or high-net-worth individual, you can email me (advice@adamfayed.com) or use these contact options.
Product and Service Portfolio
Wolters Kluwer boasts a diverse range of products and services tailored to meet the unique needs of its vast user base. Let's break down some of the sectors that benefit from Wolters Kluwer's expertise:
Health
It provides trusted clinical technology and evidence-based solutions, driving effective decision-making and outcomes across healthcare.
Tax & Accounting
It plays a pivotal role in enabling tax and accounting professionals, as well as businesses of all sizes, to drive productivity, navigate change, and achieve better outcomes.
ESG (Environmental, Social, and Governance)
Wolters Kluwer offers comprehensive tools and expert guidance to help companies enhance financial performance, meet regulatory requirements, support sustainability efforts, and manage ESG risks efficiently.
Finance
It specializes in solutions for regulated financial departments and institutions, helping them meet external regulatory obligations. Their tools unify and optimize processes to provide a real-time and accurate view of financial positions.
Compliance
Wolters Kluwer is instrumental in enabling organizations to ensure adherence to ever-changing regulatory obligations, manage risk, increase efficiency, and produce better business outcomes.
Legal
It serves legal professionals in law firms, General Counsel offices, and corporate legal departments with data-driven decision-making tools. They streamline legal and regulatory research, analysis, and workflows, ensuring more transparent, just, and safe societies.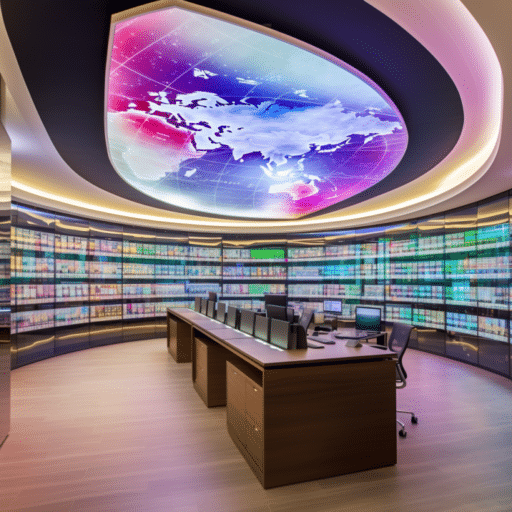 Wolters Kluwer in Financial Services
Wolters Kluwer, a global provider of professional information, software solutions, and services, plays a pivotal role in the financial services sector, offering innovative and reliable solutions that cater to the intricate needs of financial institutions.
Financial Management Solutions
It excels in delivering state-of-the-art financial management solutions, with a focus on risk management, compliance, and audit solutions.
These solutions empower financial institutions to traverse the complex financial landscape with unparalleled confidence and precision.
It's groundbreaking approach ensures that users can manage risks effectively and adhere to compliance requirements seamlessly.
Award-Winning Solutions
It has received numerous accolades for its innovative solutions, including the ABF Journal "2023 Most Innovative Companies" designation and a category leader ranking from Chartis Research.
These awards reflect It's commitment to excellence and innovation in providing top-notch financial management solutions.
Diverse Portfolio
It's portfolio includes a wide range of technology-enabled lending, regulatory, and investment compliance solutions, such as BizFilings, ComplianceOne, CT Corporation, eOriginal, Expere, GainsKeeper, and Lien Solutions.
These solutions cater to a diverse clientele, including corporations, small businesses, law firms, banks, non-bank lenders, credit unions, insurers, and securities firms.
Impact on Financial Institutions
Financial institutions leverage Wolters Kluwer's solutions to enhance efficiency and productivity. The accuracy and reliability of the information and tools provided by Wolters Kluwer enable institutions to make informed decisions and optimize their operations.
Enhanced Efficiency and Productivity
Wolters Kluwer's solutions are designed to streamline operations and improve workflow, allowing financial institutions to focus on core business activities.
The enhanced efficiency and productivity resulting from it's solutions contribute to the overall success and growth of financial institutions.
Empowering Decision-Making
The precise and trustworthy information provided by it empowers financial institutions to make well-informed decisions. This level of empowerment is crucial for navigating the ever-evolving financial landscape and for staying ahead in the competitive market.
Recognitions and Achievements
Wolters Kluwer's iLien Motor Vehicle won the 2023 BIG Innovation Award for product excellence from the Business Intelligence Group.
Additionally, several senior leaders from it Compliance Solutions have received merit-based awards celebrating excellence and innovation, marking a record year for independent industry recognition.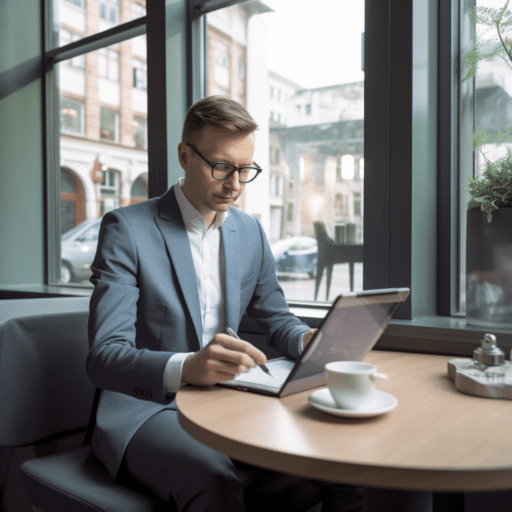 Leadership in Financial & Corporate Compliance
It Financial & Corporate Compliance is led by a team of experienced and dedicated professionals, including Steven Meirink, the CEO, and other executives like John Weber, Vikram Savkar, and Thomas Nestor.
They are committed to providing lending, regulatory, and investment compliance solutions to financial institutions and legal entity compliance solutions to corporations, small businesses, and law firms, allowing customers to make a significant impact for businesses and consumers in their communities.
User Experience and Interface
User experience and interface are crucial components that significantly impact user interaction and satisfaction with any platform.
It understands this importance and has meticulously developed its user interface and experience to be top-notch, ensuring users can efficiently utilize the platform to its full potential.
User-Friendly Design
It has meticulously crafted a user-friendly design that emphasizes intuitiveness and visual appeal. The platform enables users to effortlessly access a plethora of information and tools, ensuring a smooth and enjoyable experience.
The harmonious layout and aesthetic allure of Wolters Kluwer's interface contribute to a satisfying user experience, making interactions with the platform pleasant and productive.
Accessibility Features
It incorporates various accessibility features, ensuring that all users, regardless of their abilities, can easily interact with the platform.
These features demonstrate Wolters Kluwer's commitment to inclusivity and user-centric design.
Responsive Design
It's platform boasts a responsive design that adapts to different devices and screen sizes. This adaptability ensures that users can access Wolters Kluwer's resources anytime, anywhere, with optimal viewing and interaction experience.
Customization and Personalization
It empowers users by allowing them to shape their experience to suit their unique preferences and requirements. The platform delivers personalized content and notifications, making sure users obtain pertinent and valuable information.
The availability of customization options underscores Wolters Kluwer's dedication to user satisfaction and engagement.
User Profiles and Settings
It enables users to create detailed profiles and adjust settings to receive content and notifications that align with their interests and needs. This feature enhances the user experience by providing relevant and desired information directly to the user.
Content Filtering and Sorting
It offers advanced content filtering and sorting options, allowing users to quickly find the information they are looking for. This functionality saves time and effort, further enhancing the user experience on the platform.
Integration and Compatibility
Integration and compatibility are crucial aspects of any financial software, and Wolters Kluwer excels in both. The company understands the diverse needs of financial professionals and institutions, offering solutions that can easily integrate with existing systems and platforms.
This adaptability ensures that users can fully leverage the capabilities of Wolters Kluwer without disrupting their established workflows.
Integration with Other Tools and Platforms
It stands out by providing seamless integration with a variety of systems and platforms. This feature allows users to synchronize and transfer data effortlessly, ensuring that they can maximize the utility of the solutions provided.
By enhancing compatibility with different tools, Wolters Kluwer appeals to a broad user base and meets the versatile needs of financial professionals and institutions.
Cross-Platform Accessibility
It offers solutions that users can access across different operating systems and devices, ensuring flexibility and convenience. Whether using a PC, a Mac, or a mobile device, users can access Wolters Kluwer's robust features and functionalities without any hassle.
Third-Party Software Integration
It enables integration with various third-party software, allowing users to streamline their workflows and improve efficiency. This integration capability ensures that users can consolidate data from different sources and utilize Wolters Kluwer's solutions to analyze and manage it effectively.
API and Developer Support
It goes above and beyond by offering robust API and extensive developer resources, supporting extensibility and custom development.
Developers find immense value in the extensive documentation and resources provided by Wolters Kluwer, enabling them to create tailored solutions and extend the functionality of the platform.
Developer-Friendly Environment
It provides a conducive environment for developers, offering tools and resources that facilitate the development of custom solutions. The developer-friendly approach adopted by Wolters Kluwer encourages innovation and allows developers to explore and implement new ideas effectively.
Extensive Documentation
It offers comprehensive documentation, guiding developers through the process of integrating and extending the platform's capabilities. This extensive documentation ensures that developers can find the information they need to leverage the full potential of Wolters Kluwer's solutions.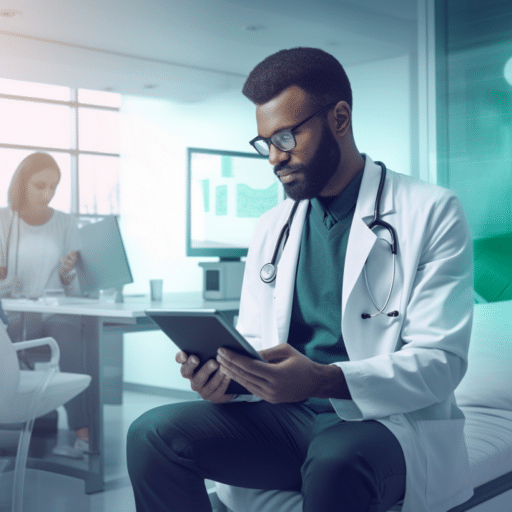 Customer Support and Community
Wolters Kluwer, as a global provider of professional information, software solutions, and services, understands the importance of robust customer support and fostering a strong community.
Their dedication to ensuring that every user's query or concern gets addressed promptly and efficiently is evident in their multifaceted support system and active community forums.
Support Channels and Availability
Wolters Kluwer has established a reputation for its exceptional customer support. They offer a variety of channels, from direct helplines to online portals, ensuring that users can always find the assistance they need.
The prompt response times and the quality of support provided by it are a testament to their commitment to customer satisfaction.
Whether you're a clinician, accountant, lawyer, or belong to the tax, finance, audit, risk, compliance, and regulatory sectors, It ensures that expert help is always within reach.
Community and User Forums
Beyond just offering solutions, Wolters Kluwer believes in creating a space where professionals can come together, share insights, and learn from each other. The user forums provided by Wolters Kluwer serve as a vibrant community platform.
Here, users from various professions, be it health, tax & accounting, finance, or legal, can interact, share knowledge, and support one another.
These forums not only enrich the user experience but also foster a sense of belonging and community. It's dedication to facilitating such interactions underscores its vision of building better professionals in business.
Continuous Improvement through Feedback
It values the feedback and insights shared by its users. They actively encourage users to provide feedback on their products, services, and support channels.
This feedback plays a crucial role in the continuous improvement and enhancement of Wolters Kluwer's offerings.
By listening to their users, Wolters Kluwer ensures that they remain at the forefront of innovation and service excellence.
Conclusion
Wolters Kluwer stands as a transformative entity in the financial sector, providing solutions and information that are second to none. The unwavering commitment of Wolters Kluwer to excellence, user satisfaction, and innovation solidifies its position as a reliable ally for financial professionals and institutions.
Wolters Kluwer has revolutionized the way financial entities operate, offering state-of-the-art solutions that address the multifaceted needs of the industry.
The transformative impact of Wolters Kluwer is evident in its contribution to enhanced efficiency, accuracy, and reliability in financial operations.
Wolters Kluwer is not just a participant but a trendsetter in the financial sector. It establishes high standards in the industry, pushing the boundaries of what is possible and raising the bar for quality and innovation.
The groundbreaking solutions provided by Wolters Kluwer are benchmarks that inspire advancements in the sector.
Wolters Kluwer plays a pivotal role in enabling users to realize their financial aspirations with assurance and proficiency. The empowering solutions and information offered by Wolters Kluwer facilitate informed decision-making and strategic planning, leading to successful financial outcomes.
Wolters Kluwer places users at the core of its innovation endeavors. The company continually strives to develop user-centric solutions that address evolving needs and challenges. The innovative spirit of Wolters Kluwer is driven by a desire to create value for users and enhance their experience.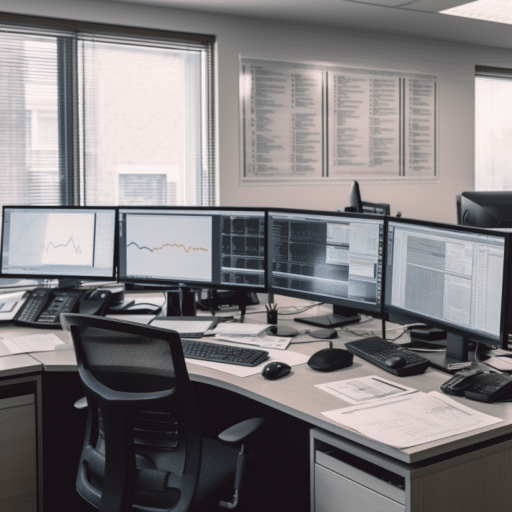 Frequently Asked Questions
What makes Wolters Kluwer a leader in the financial sector?
Wolters Kluwer leads due to its commitment to innovation, excellence, and user satisfaction. The company's comprehensive solutions and reliable information make it a preferred choice for financial professionals and institutions.
How does Wolters Kluwer contribute to financial success?
Wolters Kluwer empowers users with the tools and information necessary to make informed financial decisions and achieve their financial goals. The company's solutions facilitate strategic planning and efficient management of financial resources.
Is Wolters Kluwer adaptable to industry changes and advancements?
Yes, Wolters Kluwer proactively adapts to industry developments and continually evolves its offerings to meet the changing needs of the financial sector. The company's adaptability is a testament to its forward-thinking approach and resilience.
How does Wolters Kluwer maintain its commitment to user satisfaction?
Wolters Kluwer prioritizes the needs and experiences of its users, developing solutions that are user-friendly, customizable, and value-driven. The company's focus on user satisfaction is evident in its responsive support and user-centric innovations.
Pained by financial indecision? Want to invest with Adam?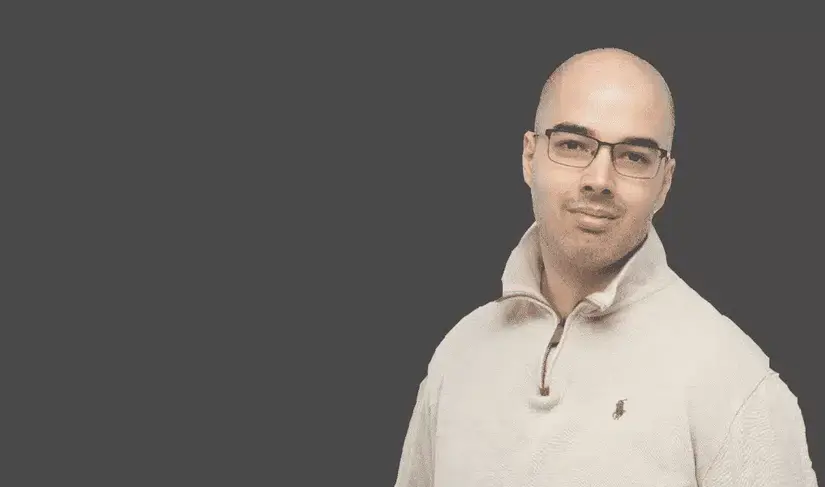 Adam is an internationally recognised author on financial matters, with over 693.5 million answer views on Quora.com, a widely sold book on Amazon, and a contributor on Forbes.