If you're thinking of working in France as an expat, you can anticipate a delightful experience.
France is renowned for its captivating landscapes, exquisite landmarks, and gastronomic delights. The French language possesses both aesthetic appeal and a very accessible learning curve.
However, the experience of being an immigrant is accompanied by a multitude of difficulties.
The following is a comprehensive overview of the experiences that expatriates might anticipate when residing in France.
If you want to invest as an expat or high-net-worth individual, you can email me (advice@adamfayed.com) or use these contact options.
Labor Market in France
The current unemployment rate in France slightly exceeds the average rates observed in both the European Union (EU) and the Eurozone.
According to the Institut National de la Statistique et des Études Économiques (INSEE), the official statistical agency of France, the prevailing unemployment rate in the country stands at 7.1%.
In France, the proportion of individuals below the age of 25 experiencing unemployment surpasses that of other European nations.
Furthermore, there has been a notable rise in the utilization of labour agreements characterized by both flexibility and temporariness in recent times.
The French government has just released a public declaration outlining their plans to implement quotas on migrant workers as a means of regulating labour supply within certain industries.
The aforementioned policy will inevitably affect individuals migrating from non-EU or non-EFTA countries, as they are often obligated to get a work visa in order to engage in employment within the borders of France.
The employment rights granted to individuals from the European Union (EU) and the European Free Trade Association (EFTA) are equivalent to those enjoyed by French citizens, save for specific roles within the public administration of France.
France boasts a diverse range of significant businesses, including aerospace and vehicle manufacturing, pharmaceuticals, industrial machinery, electronics, banking, food and beverage industry, and tourism.
The subsequent instances illustrate a selection of France's most prosperous international corporations: BNP Paribas, Carrefour, Crédit Agricole, EDF, L'Oréal, Michelin, Orange, Peugeot, Renault, Société Générale, Total, and AXA
Preparing to Work in France as an Expat
Obtaining a Work Visa in France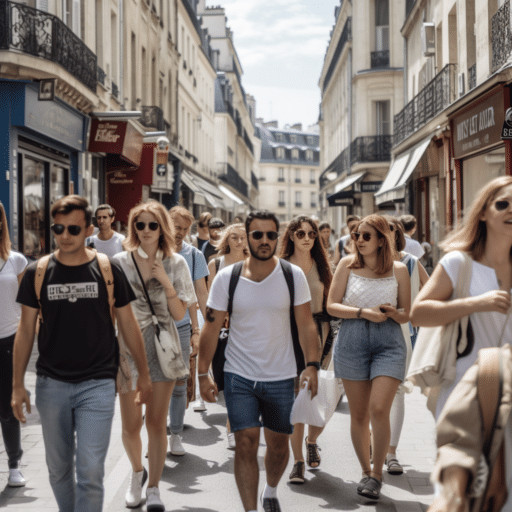 Citizens of states that are both members of the European Union and the European Free Trade Association are exempt from the need to get a work permit or visa in order to work unrestrictedly in France.
The vast majority of people who have their sights set on finding work in France are expected to have employment lined up prior to the prospective employer beginning the process of applying for work permission on their behalf.
If you are able to demonstrate that you meet all of the prerequisites, you will be granted permission in the form of a work visa.
This visa will allow you to lawfully participate in any employment-related activities throughout the entirety of your stay in the country.
Required Language Skills for Employment in France
It is typically important to have a strong command of the French language in order to be considered for employment opportunities.
This requirement frequently extends beyond occupations that primarily require fluency in one's own native tongue, as companies typically anticipate a certain level of skill in French from their workforce.
The successful completion of a language test as well as the presentation of evidence demonstrating fluency in French may be required for employment in some professions.
Even if one works for a multinational firm in France that communicates primarily in English, improving one's employment chances can be made easier by becoming fluent in the French language.
This holds true even in situations where English is the major mode of communication.
If a person's command of the French language is not up to par, it could be a good idea to investigate the possibility of working as an English language instructor while concurrently enrolling in French classes at a language school in France.
This would be the case in the event that the person's command of the French language was not up to par.
Qualifications for Employment in France
Within the borders of France, individuals from nations that have accepted the Bologna Process will have their educational credentials recognized.
Consultation with the Centre ENIC-NARIC France is the best way for those who are not originally from France to determine whether or not the qualifications they obtained in their home country are recognized in France.
By examining the database maintained by the European Commission, one is able to determine the regulatory status of their profession in France.
This regulatory status corresponds to the necessity that specific credentials be met before one can perform their profession.
Social Security and Taxation in France
Individuals who find a job in France are going to be given not one but two separate identity numbers: a tax ID number, also known as the SPI number, and a social security number, generally known as the INSEE number.
These numbers are going to be supplied to them once they have been hired.
The French tax authorities make use of a system known as the SPI number in order to keep track of the amount of taxes paid by an individual while they are present in the territory of France.
On the other hand, the INSEE number acts as a means of identification for social security-related problems in France, and it is a condition for receiving unemployment benefits or health insurance in France.
Working in France as an Expat
Minimum Wage in France
The French government reviews the national minimum wage on a yearly basis and makes adjustments as necessary.
In 2019, an hourly wage of €10.03 was paid out; in 2020, that rate jumped to €10.15. Because of this, it is now considered to be among the most developed nations in the European Union.
In France, there is a large disparity in pay between the many professional fields and degrees of education and experience.
There are also clear differences in earnings among regions, with urban centres such as Paris having relatively greater levels of average income on average than other locations.
In France, a full-time worker brought in €38,747 in 2018, making it the country with the highest annual salary average.
Work Culture in France
It has been noticed that organizations in the French business culture have a sturdy hierarchical structure that is characterized by clearly defined responsibilities and authoritative positions.
This can be found in the setting of the French business culture. Secretaries make a concerted effort to protect their superiors from disturbances, thereby restricting the number of people who have direct access to those in high-ranking positions.
Typically, hierarchical positions are reflected in the organization of the seating configurations that surround a meeting table.
Instead of coming to a decision or reaching a conclusion during a meeting, it is common practice to engage in conversations about the subject matter of the meeting.
Before reaching any conclusions, a thorough investigation into each constituent will be carried out first.
Typical characteristics of a strategy include its focus on the long term and the fact that its formulation is reserved solely for senior staff members.
Maintaining a sense of responsibility and having respect for the time of others can be shown through timeliness, which is why it is of such critical importance to do so.
Appointment scheduling is seen as being of the utmost importance in order to guarantee effective resource management and coordination.
Additionally, discussions are characterized by a controlled and formal approach, which fosters an atmosphere that is conducive to effective debate and resolution of issues.
Laws Governing Employment in France
The rules governing employment in France place a significant emphasis on safeguarding the rights of workers.
These regulations define a legally mandated working week of 35 hours, after which employees are allowed to earn overtime compensation.
If an employee works more than the legally mandated amount of hours, they may be fired. In addition, employees often receive a lunch break that lasts between one and two hours, a minimum of five weeks of annual leave, and a variety of other benefits, including paid parental leave, and so on.
There is a maximum of forty-eight hours that one person can put in during the course of a single workweek.
Regardless of whether or not they are members of the union itself, workers who are employed by businesses in France that have a workforce of more than fifty people are eligible for the advantages and guarantees that are provided by a French employment union.
Having said that, it is essential to bring to your attention the fact that the issuance of formal employment contracts is not obligatory by law in France.
As a direct result of this, employees who are employed by smaller businesses or who are involved in temporary or informal roles would not be provided with such documents.
It is advisable to ask for a formal contract because doing so makes it easier to protect one's legal rights in the workplace.
The notice periods that are typically stipulated in employment contracts in France might range anywhere from one month to three months at a time.
When an employee's employment is terminated, the employer is obligated to follow a number of specified processes and regulations.
In addition, some categories of employees, such as those who are pregnant or who are absent from work due to an illness caused by a work-related incident, are afforded additional protections to ensure that they are not terminated from their jobs.
Applying for a Job in France as an Expat
In the French language, the term "Curriculum Vitae" (CV) is employed to refer to a document that outlines an individual's educational and professional background, akin to the concept of a résumé in English.
Despite the linguistic distinction, these two terms are generally regarded as interchangeable in their purpose and function.
Prior to submitting a job application in France, it is imperative to ensure that your curriculum vitae (CV) is pertinent and updated, encompassing all relevant personal information.
It is advisable to ensure that your curriculum vitae (CV) adheres to the format commonly used in France since this can enhance your prospects of securing employment.
In instances where the job posting is in English, it is possible to submit your application materials in English.
However, it is important to note that in numerous scenarios, it is advisable to anticipate the need for translating your curriculum vitae into French.
In French professional contexts, it is customary for individuals to include a cover letter written in French as part of their application materials.
Regardless, it is advisable to own your documents in both your mother tongue and French as a precautionary measure.
An effective strategy, particularly for non-native French speakers, is to seek the assistance of a native French speaker in reviewing their curriculum vitae (CV) and cover letter to ensure the absence of any errors.
Citations are not obligatory in any manuscript. During the interview stage, it is permissible to bring along the contact information of your references.
Most In-Demand Jobs in France for Expats
At the present time, the health and social care industry, the wholesale and retail trade industry, and the manufacturing industry are the predominant sectors in the labour market.
The construction business is expected to have the most need for employment, according to forecasts, followed by the lodging and food sector, and then by the professional services sector. Please refer to the table that has been provided below in order to check the remuneration amounts.
The labour market is seeing a demand for highly qualified individuals such as researchers and engineers at the present time.
On the other hand, it is projected that positions requiring modest levels of expertise will experience a significant expansion in the not-too-distant future.
The jobs of janitors and aides, administrative assistants, salespersons, scientific and engineering technicians, and educators are the ones that have the biggest volume of job openings currently available.
Teaching Jobs in France for Expats
English, German, and Spanish are languages that are in high demand; but, in order to find work in the French school system, it is normally necessary to have certifications in the French language.
The British Council offers a variety of resources and direction to anyone interested in working as an assistant to foreign language teachers in French public schools.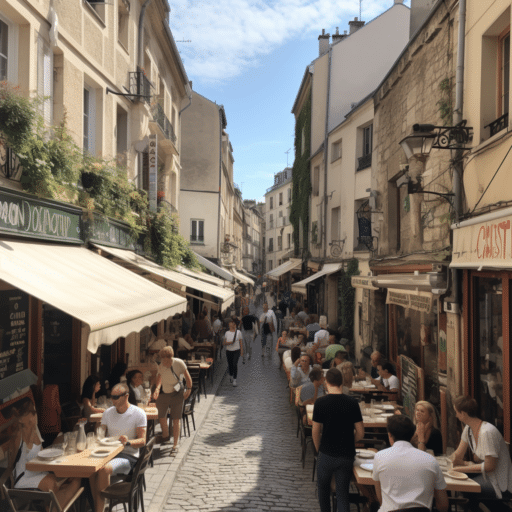 You might be able to meet the qualifications for a position in a private language school or training agency if you have a teaching qualification such as TEFL, a university degree, and relevant work experience.
Alternatively, you might meet the requirements if you have a teaching qualification such as TEFL.
It is believed that Paris has over 300 private language schools, making it one of the cities in the world with the highest concentration of such institutions.
These educational establishments are designed to meet the needs of a wide variety of students, including those in the primary and secondary education levels as well as grownups who are looking to improve their language skills.
In addition, it is recommended to investigate possible opportunities at foreign educational institutions in France, universities in France, and local municipal authorities, as a significant number of these entities provide classes in English.
Please refer to TEFL Toulouse for information regarding work prospects and TEFL courses available around France.
Additionally, a person might want to look into work opportunities that are available inside language schools that are located in France.
Tips on Writing Your Cover Letter in France
In the top left corner of the letter of motivation, which is more frequently known as a cover letter, the sender's name and address should be included.
In the top right corner, the recipient's name and the job reference should be included. It is recommended that the cover letter be succinct and brief, adhering to a maximum length of 15-20 lines.
This is to adhere to the recommendation that the cover letter be brief. It is essential that I present specific examples of my previous work that illustrate why I would be a good fit for the role.
Tips on Writing Your CV in France
In France, it is customary to maintain a professional and succinct format for curriculum vitae (CVs). The essential components to include in a French curriculum vitae (CV) are:
Full name (surname first)
Address
Phone number
E-mail
Age
Marital status
Nationality
Eligibility to legally work
Passport-sized, professional headshot (optional)
Projet Professionnelle and Expérience Professionnelle
The subsequent element is the professional project section, whereby one provides a summary of their qualifications.
Subsequently, one should proceed to document their professional experience, commonly referred to as "work experience," in a manner that adheres to reverse chronological sequence, accompanied by corresponding dates.
Please include the following details about your work experience: the name of the company you were employed at, the sector in which it operated, your job title, and a list of major tasks in bullet point format.
Formation
Subsequently, the subsequent section of your curriculum vitae entails the presentation of your educational background, encompassing data on your academic pursuits, notable accomplishments, certifications, and any pertinent training you have undergone.
If an individual's educational background is extremely remarkable, such as having attended one of the prestigious Grandes Écoles, it may be advisable to prioritize this area before presenting professional experience.
Langues
The section that follows, which pertains to languages, is something that you, as an expatriate, would undoubtedly find valuable to incorporate.
Please provide details regarding any French language courses you have completed or are presently undertaking, demonstrating your proactive efforts to enhance this particular skill.
Informatique
In the field of computer science, one has the opportunity to include various computer-related talents, and finally, any personal interests can be listed under the section of hobbies.
Tips on How to Pass the Interview in France
The current stage of the job process can be stressful due to the fact that it frequently involves taking part in multiple interviews (in some cases, as many as four of them), which can be the case in certain circumstances.
Nonetheless, attaining this stage is an accomplishment that is deserving of praise and self-satisfaction for the person who has done so.
You will considerably improve your chances of landing the career opportunity in France that you have your heart set on if you take the time to acquaint yourself with a few essential interview methods.
It is of the utmost importance to participate in extensive academic study, which should focus on analyzing the influential members of the company, the projects that are now being worked on by the business, and the most recent advancements in the field.
Maintaining a consistent level of punctuality is essential.
It is polite to address somebody as "Madame" or "Monsieur" when meeting them for the first time.
It is recommended that the formal second-person pronoun "vous" rather than the casual "tu" be used throughout the entire piece.
Kissing is a common form of greeting throughout Europe; nevertheless, it is not appropriate to indulge in this activity while being interviewed in France. It is strongly recommended that you go for a firm handshake instead.
Inquiries of a personal nature, such as those concerning one's marital status or parental status, should not be a source of discouragement for anyone. In France, questions of this nature are considered to be within the bounds of the law.
It is recommended that you come prepared with a list of questions for the person who will be conducting the interview.
It is essential to project an attitude that is professional and respectful at all times, while at the same time allowing your own personality to come through.
Self-employment and Freelancing in France
Choosing to pursue an independent career path in France, either by working as a freelance professional or by founding one's own company, is another option for those interested in working in France as an expat.
The percentage of people in France's workforce who are engaged in self-employment is currently at around 11.6%.
This opportunity is available to residents of France and the European Union, as well as citizens of countries outside the EU and EFTA who hold French residency or permission allowing them to work in France and meet the requirements.
People in France who are interested in working for themselves have two different choices available to them.
The first choice is for the individual to organize themselves as a sole proprietorship, commonly referred to as an "enterprise individuelle," in which the individual's personal finances and business finances are treated as a single integrated unit.
Individuals also have the option of forming a separate corporation known as a "société," which functions as its own independent legal body and is referred to in French as "société."
It is essential to keep in mind that a corporation has additional obligations in terms of reporting, such as the payment of annual corporate taxes in France, despite the fact that it may have significant advantages.
Setting Up A Company in France
In order to commence business operations, it is imperative to complete the registration process at the Centre e Formalités des Entreprises (CFE).
It is important to note that the CFE encompasses various categories, each tailored to specific business types and activities.
In order to complete the registration process and submit the form accurately, it is necessary to visit the relevant location.
Other requirements:
Official ID or passport
Proof of professional insurance
In the event that your enterprise operates inside the realm of commerce, it will be necessary to undergo registration with the Répertoire des Métiers (RM) and complete an accompanying supplementary document.
In order to engage in the sale of commodities, it is necessary to register oneself with the Registre Spécial des Agents Commerciaux (RSAC).
Moreover, in the event that your enterprise falls within the purview of occupations subject to regulation by the French government, such as veterinarians, hairdressers, accountants, builders, or wine merchants, it will be necessary to undertake registration with the relevant governing body.
It is imperative to ensure that one is adequately equipped to present comprehensive documentation pertaining to their qualifications, professional experience, and insurance coverage.
In France, individuals who are self-employed are required to undertake a compulsory training program lasting for a duration of 4 to 5 days.
This training program is designed to provide essential knowledge and skills necessary for effectively managing one's own business operations.
The event is coordinated by the Chambres de Métiers et de l'Artisanat. In addition, there are supplementary courses available for individuals seeking to establish commercial and industrial enterprises.
How to Register Your Company in France
Upon successful completion of the business registration process, an individual will receive a distinctive 9-digit identification number known as the SIREN.
This identifier serves as tangible evidence that the company has undergone the necessary procedures and is officially and appropriately registered.
In the event that it becomes necessary or desirable to terminate operations and cease company activities, a digital form is available for completion.
Prominent self-employment opportunities in France encompass various professions, including artisans, journalists, and translators.
Several effective methods for locating freelance opportunities in France include utilizing online platforms such as Upwork, Malt, Twago, or Freelance in France.
Working in France as a Freelancer
In addition to traditional freelance arrangements, individuals can also engage in professional activities through a route salarial or by becoming members of a workers' cooperative.
The concept of portage salarial enables individuals to engage in freelance or consultancy work within certain domains, without necessitating formal firm registration.
A contractual agreement is entered into with an umbrella firm, which assumes the role of an employer, thereby assuming responsibility for managing all administrative tasks associated with self-employment.
The individual remains accountable for procuring their own clientele, while the firm assumes responsibility for the processing of bills and payments. In this arrangement, the company will get a payment ranging from 7 to 10% of your monthly invoices.
This technique is most effective for individuals who intend to pursue careers in writing, web design, translation, telemarketing, consulting, information technology, or remote, home-based employment.
Enrolling in a workers' cooperative represents an alternative pathway. In a manner akin to that of a traverse salarial, an agreement is entered up with the cooperative entity, whereby the latter has responsibility for managing all aspects of one's accounting requirements.
In general, a customary practice involves remunerating them with a percentage equivalent to 10% of one's income.
Social Security for Self-Employed Expats in France
France has implemented a social security plan specifically designed for individuals who are self-employed.
Self-employed individuals are eligible for health, family allowances, and pension coverage.
However, in order to get benefits for unemployment or sick pay, self-employed people must acquire additional insurance.
Individuals who work for themselves are required to enrol in the social security system through the Union de Recouvrement des Cotisations de Sécurité Sociale et d'Allocations Familiales (URSSAF).
The organization will provide invoices for the contributions made by individuals. However, it is important to consider the advantages of being self-employed in France.
Several examples include a decrease of 2.15 points in the "family" contribution and a reduction of 5 points in the health contribution, along with various discounts and forms of help.
The government's initiative aimed at providing assistance to self-employed individuals was introduced during the latter part of 2017.
Final Thoughts
Working in France as an expat offers a multitude of stimulating prospects as well as distinctive obstacles.
The nation's abundant cultural heritage, picturesque natural scenery, and delectable gastronomy render it an enticing locale, and the acquisition of the French language, albeit required, may be attained via diligent effort.
Nevertheless, the process of manoeuvring through the labour market can prove to be intricate, particularly for those who are not citizens of the European Union (EU) or the European Free Trade Association (EFTA).
These individuals may encounter challenges related to visa requirements and limitations on the number of foreign workers allowed.
Gaining a comprehensive comprehension of the complexities inherent in the labour market, meticulously constructing a polished curriculum vitae and cover letter, and proficiently navigating the interview process are imperative for achieving favourable outcomes.
France presents a wide array of choices for individuals contemplating both conventional employment and self-enterprise endeavours.
Despite the existence of legal constraints and social security considerations, expatriates can achieve success in their professional pursuits in France via meticulous planning and thorough research.
Pained by financial indecision? Want to invest with Adam?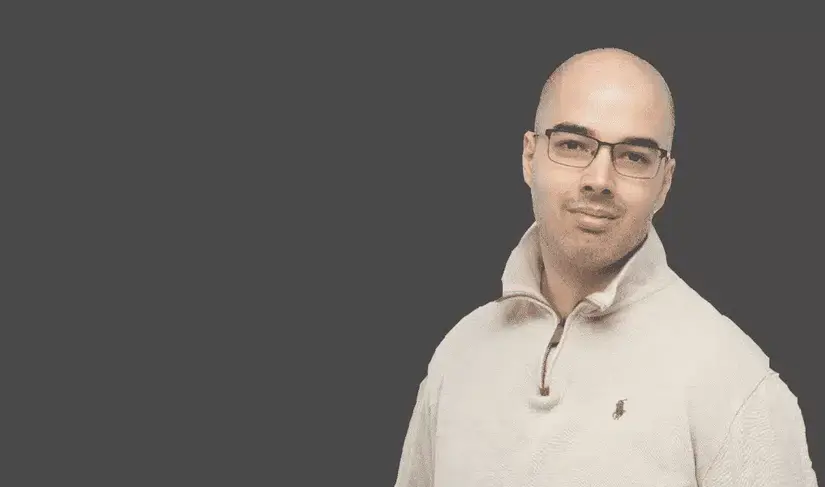 Adam is an internationally recognised author on financial matters, with over 694.5 million answer views on Quora.com, a widely sold book on Amazon, and a contributor on Forbes.