Finding a helpful expat community has been crucial in making the transition to working in Germany as an expat easier.
It offers a network of people who share your interests and are facing the same difficulties.
Expats looking to start a new life will find that Germany, which has the largest economy in Europe, is an excellent place to do it.
There is a wide variety of employment opportunities available in Germany. The hourly minimum salary is over 9 Euros.
It is equivalent to almost 10 US Dollars, while the average monthly wage across all vocations is close to 1,600 Euros, which is equivalent to close to 1,800 US Dollars.
We go over some of the most renowned career opportunities in the country and provide you with tips for your resume and interviews to assist you in securing one of these positions.
Working in Germany often involves dealing with a significant amount of bureaucratic red tape, which is potentially one of the country's most significant drawbacks.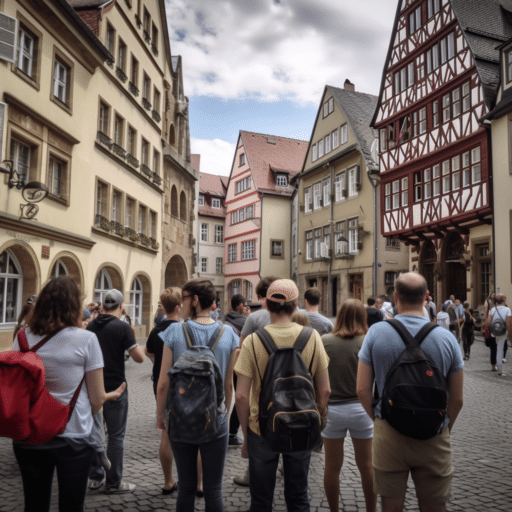 In order to apply for a visa, expats are required to submit a huge amount of documents, and they are also required to follow the same steps for any dependents who will be traveling with them.
In most cases, the number of visas that are granted to an individual is either restricted or unrestricted according to the sort of occupation that the individual holds.
The same is true for non-Germans who are self-employed and want to work in Germany; despite the attractive employment opportunities available in the country, the process of securing a work visa can be difficult.
In spite of this, one of the benefits of having a bureaucracy in this nation is the social security system. This system is accessible to all employees and ensures that you will receive care in the event that you become ill.
Typically, a German worker will put in eight hours of labor across five days of the week. In this piece, we'll go deeper into the working culture of Germany as well as the process of finding employment in that country.
If you want to invest as an expat or high-net-worth individual, you can email me (advice@adamfayed.com) or use these contact options.
Why Move to Germany for Work
Due to a wide variety of compelling characteristics, Germany is frequently regarded as one of the most desirable locations within Europe in which to live as an expatriate.
The persistent allure of our nation may be traced back, in large part, to the plethora of opportunities that are made accessible to anyone who is ready to grasp hold of them.
This bustling nation provides a profusion of job prospects, stunning landscapes, and a high standard of living, all of which contribute to the country's high quality of life.
As a result, the nation offers a wealth of opportunities for exploration and habitation.
Moving to Germany has numerous potential benefits, including the possibility of earning salaries that are higher than the average for the country, as well as a cost of living that is lower than average.
This gives people the opportunity to save money or redirect those savings toward additional travel throughout Europe and other parts of the world.
People with a wide variety of hobbies might find something to their liking in Germany's extensive selection of activities.
Germany caters to a wide variety of interests and ensures that everyone has a satisfying experience there, whether that preference lies in indulging in the gastronomic pleasures presented at countless food festivals or immersing oneself in the mesmerizing landscapes and architectural marvels.
Attending a prominent university gives a wide variety of benefits, both to current students and to recent alumni.
In addition, the nightlife scenes in major cities are typically very active, and there are a great number of pubs, restaurants, and cafes in these places where one can interact with friends.
What to do Upon Arrival in Germany
As a result of Germany's long-standing membership in the European Union, the transition to a new home there is simpler for those whose homes are located in other countries that are part of the EU.
It is sufficient to possess a valid form of identification in order to legally remain in Germany for a length of up to three months as a citizen of a state that is a member state of the European Union.
After the first term of three months, persons have the opportunity to prolong their stay if they meet one of the following criteria: they are gainfully employed, they are actively seeking employment, or they have adequate financial resources to maintain themselves without the need for employment.
Get a Health Insurance in Germany
Both German citizens and non-citizens are permitted to use Germany's National Health Service (Nationaler Gesundheitsdienst).
When moving to a new country, it is of the utmost significance to make certain that you have enough coverage under your health insurance plan.
It is of the utmost importance to handle this subject prior to relocating, as failing to produce proof of health insurance upon arrival may result in being denied entry into the country.
The healthcare system in Germany is frequently recognized as one of the most exceptional in Europe.
All citizens are required to have health insurance, and this insurance provides extensive coverage for a variety of medical services, including those provided by hospitals and physicians.
Around 90 percent of the population in Germany is covered by the country's publicly funded health insurance program, which offers comprehensive coverage for a wide variety of primary medical care services.
However, it is essential to be aware that the extent of this coverage may not extend to cover a number of specialty treatments, such as dental or vision care, and it is crucial to keep this in mind.
Individuals in Germany have the option of pursuing private healthcare coverage; however, this choice is reliant upon their employment standing and the amount of money they bring in.
People who live in other countries can expect to pay about €110 per month, on average, for the public health insurance coverage that is provided by notable providers: AOK Baden Württemberg, Kaufmännische Krankenkasse, Barmer, and Techniker Krankenkasse.
Open a Bank Account in Germany
Everyone who lives in Germany but isn't a citizen of the nation can open a bank account with a German financial institution if they so want. This includes both German citizens and people who were born in other countries.
To get started on opening a personal bank account, all one needs to do is go to the branch of their favorite financial institution, visit the branch's designated location, and communicate their goal to begin the process of account opening procedures.
The following are some of the most well-known names in Germany when it comes to financial institutions: Deutsche Bank, Commerzbank, KfW Bankgruppe, and DZ Bank Group.
After choosing a bank and locating the one that is most convenient for you, the next step is to make sure that you bring all of the appropriate documentation with you when you go to the branch:
A passport or national ID card
Address and phone numbers
An up-to-date bank statement
The bank account will be created without delay, and the bank card will normally be delivered to the specified residence area within a span of seven days after it has been ordered.
How to Find a Job in Germany as an Expat
It's possible that the thought of finding work in Germany will seem overwhelming to persons who are not inhabitants of the country but are looking for work there.
Having said that, it is essential to emphasize that this objective is not unachievable in any way.
In the following part of our in-depth tutorial, we will provide you with all of the information you need to properly navigate this process so that you may go on to the next step.
This sub-section contains information regarding businesses that offer better opportunities for expats, as well as ideas on how to create a German CV and cover letter. Moreover, the information is organized alphabetically by industry.
The inclusion of a person's career history on a job application is just one of several important things to keep in mind when the application is being put up.
It is essential to focus one's attention on a number of different areas, such as the placement of pieces, the selection of typography, and the distribution of space.
It is feasible to make use of the services of a consultant in order to have someone else handle the design and content of a job application on your behalf if you do not have full trust in your abilities.
If individuals are unsure about the format that should be used for their curriculum vitae (CV), it is recommended that they use one of the easily accessible German CV templates that can be found online as a foundation for their application.
These templates can be found in both English and German. The sixty-fourth episode of the podcast titled "English with Kirsty" examines the differences between a résumé written in English and one written in German.
Utilizing popular online platforms that are dedicated to careers is one excellent technique for obtaining employment in Germany as a person who is originally from another nation.
The following are examples that have received widespread recognition and acknowledgment: Xing, Berlin Startup Jobs, LinkedIn, Indeed, and Glassdoor.
Job Opportunities in Germany for Expats
The German labor market is now experiencing skill shortages in a variety of industries, which presents opportunities for workers from other countries to come and work there.
For instance, it is important to be aware that there is a shortage of roughly 60,000 registered nurses. Due to this shortage, 16 Namibian registered nurses have just been given the opportunity to begin working at the Universitat Hospital Dusseldorf.
Junias Shilunga, the acting secretary general of the Namibia Nurses Union, claims that the country of Namibia is currently dealing with a surplus of unemployed nurses who do not have professional opportunities that match their qualifications.
The migration to Germany that would be required for this position has the potential to be quite appealing for the individuals concerned.
In the area of information and communications technology, there is a significant need for qualified people in Germany.
The fact that the market value of technology giant Apple has surpassed the total worth of Germany's 30 largest companies is an illustration of the influence that Apple has over German businesses.
According to recent reports, the governing bodies of Germany are expressing anxiety over the possibility that their nation could fall behind other nations in the race toward advancement and development.
It is common knowledge that the automotive industry in Germany enjoys great importance, as evidenced by the substantial scale of the sector and the fact that it is directly responsible for the employment of around 820,000 people.
In spite of this, the production of motor vehicles within the borders of the country has dropped to a level not seen in the previous 22 years.
The well-known German automobile manufacturer Audi has revealed that it intends to cut its employment in the districts of Ingolstadt and Neckarsulm by 9,500 workers by the year 2025.
This move is being made with the intention of obtaining cost savings of up to 6 billion euros, which is equivalent to 6.6 billion dollars.
Audi plans to create an extra 2,000 employment positions in the domains of electromobility and digitalization.
As a result, this presents exciting prospects for people with skills relating to automobiles and technology.
What are the Requirements for Working in Germany as an Expat?
The procedural requirements are typically uncomplicated for EU residents moving to Germany for employment purposes with an expected duration of stay of more than two months.
It is vital that individuals register their new address and get a registration certificate, which is generally known as a Meldeschein or Meldebestatigung, which acts as official evidence of their presence in Germany.
In order to comply with the appropriate administrative procedures, it is necessary that individuals register their new address.
It is required to go to the Einwohnermeldeamt, which is the residents' registration office, in order to officially register a change of residence. This can be done by visiting the Einwohnermeldeamt that is located closest to you.
Work Permits and Visas for Working in Germany as an Expat
Individuals who intend to work in Germany as expatriates need to get both a work permit and a visa before beginning their employment activities in the country.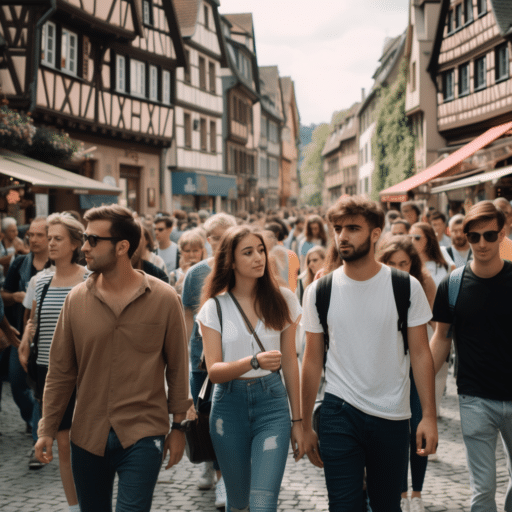 The length of employment and the kind of work that someone does determines the precise category of visa that they need to apply for.
An illustration of this would be the requirement that those who are categorized as highly skilled employees who wish to work in Germany for a period of time longer than ninety days must be in possession of a Blue Card.
Additional categories of visas include the Job Seeker visa, which enables foreign nationals to participate in employment-seeking activities within Germany, and the Student visa, which enables students to work part-time in addition to their academic pursuits.
Both of these visas are available to foreign nationals who wish to reside in Germany.
It is essential to be aware that the process of receiving a work permit and visa may be time-consuming as well as complicated, and this is something that must be taken into consideration.
It is recommended that the process be started as soon as possible in order to reduce the likelihood of any complications or setbacks.
Requirements for Non-EU Expats
Individuals from countries that are not members of the European Union (EU) who wish to reside and find employment in Germany are required to have both a resident permit and a work permit in order to do so before entering the country.
Both the work permit and the dwelling permit are issued at the same time since they are interdependent on one another.
Individuals who are not inhabitants of the European Union (EU) and who anticipate generating an annual income of about 45,000 EUR (equal to 50,000 USD) are eligible to apply for a Blue Card, which is created exclusively for highly qualified professionals and is intended for those individuals to whom it is issued.
This indicates that people have the possibility to stay in Germany for a period of time equal to four years before beginning the process of extending their residency.
If an individual is employed in a field that is experiencing a shortage of skilled workers, such as science, mathematics, engineering, computer and communication technology professors, and doctors, they may be eligible to obtain an EU Blue Card if their annual salary is 35,000 EUR (38,900 USD).
This requirement is in place to ensure that the applicants for these jobs are of the highest caliber.
Working in Germany as an Expat
Work Culture in Germany
The customs and behaviors that are considered normal in Germany's workplace culture are much different from those that may be familiar to expats coming from other countries.
In Germany, punctuality is given a great deal of importance, and being late to a meeting or appointment is seen as a sign of disrespect on the part of the tardy party.
In addition, the value of maintaining a healthy work-life balance is held in high respect in Germany, as evidenced by the fact that the majority of firms provide a large allocation of vacation days and vacations for their employees.
The working environment in Germany is characterized by a high degree of structure and organization, wherein well-defined lines of authority and hierarchy are widespread.
This makes for a workplace that is conducive to productivity and efficiency.
In order to be successful in their employment, people who live in other countries absolutely need to display respect for the many cultural norms that exist and successfully adapt to the working environment where they are employed.
Taxation and Social Security System in Germany
Individuals from other countries who are employed in Germany are required to abide by Germany's tax requirements and contribute to the country's social security system.
The tax rate in Germany is notable for being on the higher end of the spectrum compared to other countries.
It is important to emphasize, however, that the country's social security system offers comprehensive protection for a wide range of social benefits, including healthcare and retirement provisions.
It is in your best interest to obtain the advice of a tax professional in order to ensure compliance with German tax regulations and to make the most of any tax deductions that may be available to you.
Language and Culture in Germany
The ability to speak German fluently is not typically required for foreign workers to get employment in Germany, but doing so can considerably improve an individual's capacity to integrate into the social and professional life of the host country.
It is possible for expatriates to greatly contribute to the creation of more robust interpersonal connections with their colleagues and clients by becoming fluent in the German language and becoming familiar with the cultural norms of Germany.
People who want to improve their linguistic abilities can choose from a diverse selection of language schools and cultural activities that are available in Germany.
In addition, as part of their ongoing efforts to foster employees' professional development, many businesses provide their employees the opportunity to participate in language classes.
Participating in local clubs and organizations may provide opportunities for cultural integration as well as for interpersonal engagement with other members of the community.
Average Salary and Benefits in Germany
The amount of salary and other benefits that are provided to those who are working in Germany as an expat can vary greatly depending on the industry in which they are employed, as well as the level of competence that the individual possesses.
Before accepting a job offer, it is essential to take a number of important steps, including conducting exhaustive research on the standards of the business and engaging in salary negotiation.
In addition to monetary pay, many businesses in Germany also offer all-inclusive benefits packages to their employees.
These packages typically include health insurance, pension plans, and paid time off in addition to other perks.
It is important to remember that the cost of living in Germany can be somewhat high, especially in urban regions like Berlin, Munich, and Frankfurt.
This is especially the case in urban areas. It is vital that expatriates take into account the cost of living when they are negotiating their income and creating their budget. This is because the cost of living can vary greatly from place to place.
Labor Laws and Rights in Germany
People from other countries who find work in Germany can take advantage of the protections that are afforded to them by the country's labor laws and regulations.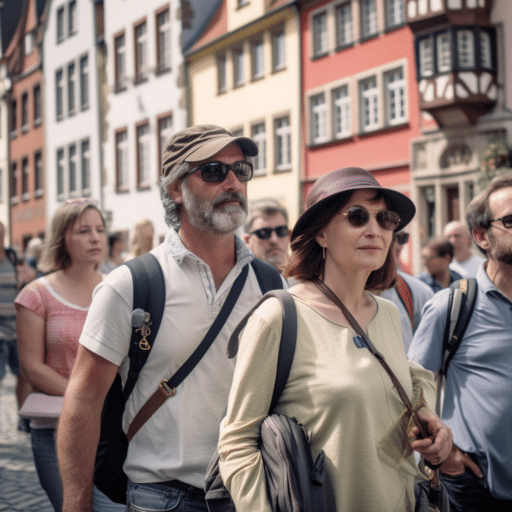 The aforementioned laws are intended to serve the purpose of establishing safeguards against instances of discrimination, harassment, and unequal treatment.
In addition, it is of the utmost importance to supply workers with a working environment that guarantees their safety, remuneration that is fair, and working hours that are appropriate.
It is vital that people living outside of Germany have a complete grasp of their legal entitlements and safeguards as workers in Germany and that they actively seek professional legal guidance in the event that they believe their rights have been violated in any way.
Healthcare System in Germany
The healthcare system in Germany is frequently recognized as one of the most exemplary examples seen anywhere in the world.
It is distinguished by a comprehensive range of services and exceptional standards of care. Employers in Germany are required to ensure that their foreign workers have health insurance coverage, which can be purchased from either a public or private health insurance provider.
The most successful insurance providers in Germany are detailed in the following resource.
People with incomes that are below a certain threshold are eligible for public health insurance, but persons with higher income levels or those looking for more extensive coverage alternatives are eligible for private health insurance.
It is in your best interest to do extensive research on the many different health insurance options that are available to you and to choose a provider that is congruent with both your specific needs and the limits of your budget.
Building Networks in Germany
The professional lives of those living and working in Germany as an expat are significantly impacted by the networking and socializing opportunities available to them.
The cultivation of strong relationships with one's coworkers, clients, and other professionals can prove to be beneficial for one's professional development as well as one's own personal growth.
Expats have the chance to become involved in local clubs and organizations, participate in networking events, and actively participate in cultural activities as a means of establishing new social contacts and cultivating their professional network.
These opportunities are available to them thanks to the Internet. Engaging in social activities with coworkers outside of the boundaries of the job, such as participating in social outings or attending company-sponsored events, can help enable the development of solid connections and the integration of an individual into a team.
Final Thoughts
Working in Germany as an expat can come with its fair share of difficulties as well as opportunities.
The capacity of expats to successfully negotiate the labor market and develop a fruitful career trajectory is dependent upon their knowledge and awareness of the legal, cultural, and social norms that are prevalent in the country in which they are residing.
People from other nations who are looking for new experiences and opportunities will likely find what they're looking for in Germany.
The robust economic performance, exceptional quality of life, and great cultural history of Germany contribute to this country's attraction.
Pained by financial indecision? Want to invest with Adam?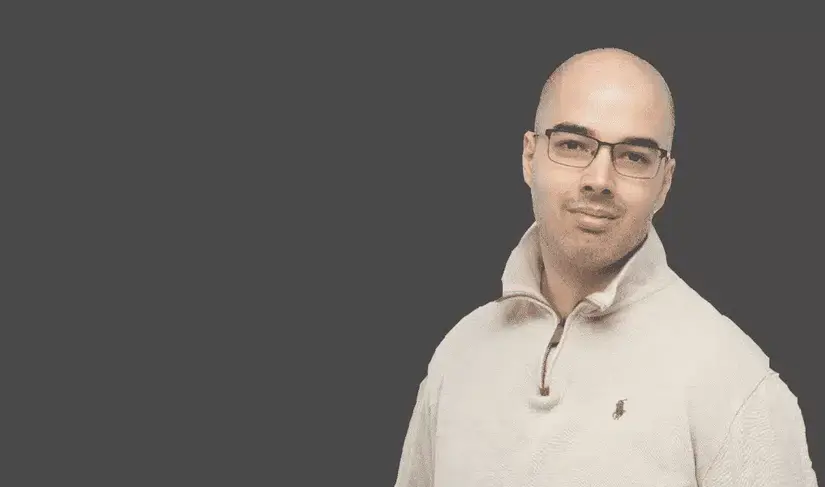 Adam is an internationally recognised author on financial matters, with over 693.5 million answer views on Quora.com, a widely sold book on Amazon, and a contributor on Forbes.