Expats working in New Zealand enjoy a great quality of life, breathtaking scenery, and a warm and inviting society.
It's a great place to live and work since it's close to nature and has plenty of exciting things to do, and it also has excellent social services including first-rate medical care and schools.
Private banking services in New Zealand offer personalized financial solutions to high-net-worth individuals, capitalizing on the country's stable economy and attractive investment opportunities.
It might be challenging to get work in New Zealand because of the country's appeal as a tourist destination.
There exists a broad spectrum of work visas, with particular constraints on their availability to specific individuals or vocational categories.
Living in New Zealand presents a unique investment in cultural diversity and natural beauty, offering a lifestyle that combines work-life balance with a strong sense of community and adventure.
If you are looking to invest as an expat or high-net-worth individual, which is what I specialize in, you can email me (advice@adamfayed.com) or WhatsApp (+44-7393-450-837).
Work Visa in New Zealand
Obtaining a valid work visa is required before seeking employment in New Zealand.
For a total of three months within any 12 months, the passport holder in question is permitted entry into and re-entry into the country per the terms of the passport endorsement at issue.
It also guarantees the right to apply for a work visa upon arrival.
The work permit is issued in New Zealand, however, the work visa must be obtained from the nearest New Zealand Embassy in the applicant's home country before to departure.
When there is a shortage of qualified New Zealand citizens, individuals who have an offer of employment that is a good fit for their skills and experience can apply for a work visa.
Furthermore, people who qualify under specified categories or authorized government exchanges may be awarded eligibility.
A formal offer of employment, including full contact information for the company, a detailed description of the position, and a contract outlining the terms of employment is usually required alongside a properly filled-out and dated application.
Medical and criminal background checks must be performed, and the applicant must provide documentation supporting their qualifications.
Last but not least, you'll need to submit the right application cost.
The duration of the work permit is limited to a maximum of three years.
If the employee is still working at the end of each three years, their contract will be extended for another three years.
Individuals who are assessed to possess a high degree of talent are considered to be exceptions to the usual visa period and may be granted permission to engage in employment for a duration of up to five years.
Embassies, consulates, and Internet visa information databases are your best bets for finding up-to-date details on New Zealand's entry requirements.
Moving to New Zealand can be a strategic investment in lifestyle, as the country's pristine environment, high-quality healthcare, and renowned education system make it an appealing destination for individuals seeking a better quality of life.
Working Holiday Visa in New Zealand
Anyone under 30 years old holding U.S. citizenship (or 35 years old holding Canadian citizenship) who plans to split their time in New Zealand between work and tourism can apply for a Working Holiday Visa.
The relevant visa category does not serve professionals looking to live permanently in New Zealand. Most people who are granted a Working Holiday Visa spend their time working in pubs, cafes, hostels, or orchards, especially during the peak season when tourism is at its highest.
A common employment restriction forbids workers to remain employed by the same company for more than six months at a time. This is the perfect way to see both the North and South Islands!
The current policy opens its doors to citizens of 45 different countries. There are countries where a quota system is used for admissions, limiting the total number of applications.
When that number of applications is received, the application period closes until the following school year.
If you fall into this group and are a citizen of a country that has quota restrictions, it is in your best interest to submit your application as early as possible in the calendar year.
Presently, a large number of visas are accessible for inhabitants of the United States, Canada, Ireland, and the United Kingdom without any constraints.
Applicants must fulfil several criteria before being granted a New Zealand Working Holiday Visa.
If you plan on staying in New Zealand for an extended period, you should come prepared with enough money for a one-way ticket and your subsistence.
You must provide evidence that your primary reason for visiting New Zealand is tourism and that any work you do there is incidental to that goal.
It is necessary to obtain medical insurance coverage during the whole of one's stay in New Zealand.
In good physical health as verified by a doctor's note
It is important to remember that applicants from China, the Philippines, Turkey, and other countries must take an English proficiency test as part of the Working Holiday Visa application procedure.
While it is true that some nations are exempt from taking language tests, all job seekers in New Zealand should be aware that a strong command of spoken English is required for many positions.
How to Look for a Job in New Zealand
It is normally necessary for persons to have a valid work visa before they are permitted to participate in employment-related activities within New Zealand.
As was discussed earlier, there are several distinct classifications of work visas available. People who have residency status, a partner visa, or who are already residing in the nation on a working holiday are free from the requirement that they get a work visa.
However, this exemption does not apply to South African citizens.
Individuals have the opportunity to investigate career opportunities in New Zealand by using specialized job search sites such as Seek and Jora, or they may come across suitable job advertisements on their LinkedIn profiles. Both of these options are available to individuals.
People who are looking for work typically make use of staffing agencies or send their resumes and cover letters to prospective employers electronically through the use of the latter's company websites.
Recruiting businesses is also a popular option. When using the services of a recruiter, it is best practice to exercise caution to prevent having your curriculum vitae distributed without discrimination.
This is one of the reasons why it is important to exercise caution. To accomplish their professional responsibilities, recruiters devote a significant portion of their time to developing relationships with organizations in the hope of locating candidates who meet their requirements.
It is recommended that you do not use the services of a recruiter when communicating directly with employers to maximize your chances of success.
There are several well-known job sites, such as Seek and Trade Me, that serve customers from a diverse variety of fields and businesses.
In addition, there are specialist recruitment businesses that concentrate on particular industries, such as the automobile industry, the information technology industry, the teaching industry, the medical industry, and a variety of other industries.
When sending out your curriculum vitae, it is best to take a targeted strategy rather than blindly disseminating it to a large number of email addresses.
This will increase the likelihood that your application will be noticed.
Before even thinking about disseminating one's curriculum vitae, it is necessary to recognize the significant differences in its structure as compared to the prevalent conventions that are observed in South Africa.
Only then can one even begin to consider doing so. Employers often do not place a great deal of importance on an individual's matriculation results or extracurricular activities, such as participation in hockey played at the secondary level or involvement in baking projects related to religious activities.
In addition, it is essential to keep in mind that most companies do not call for a thorough analysis of an applicant's previous work experience.
This applies even to jobs that were held for extremely short amounts of time, such as a three-week stint at a fast food restaurant like KFC.
The user is primarily interested in finding out about the possible advantages or services that can be offered to them.
What skills do you have that are likely to contribute to the success of your company, and how can they use those skills?
How to Apply for a Job in New Zealand
It is common advice for anyone travelling on a Working Holiday Visa to wait until they get to the country before looking for work.
Seeing postings on hostel bulletin boards advertising for seasonal workers is a great way to learn about the local job market when you're staying there for an extended period.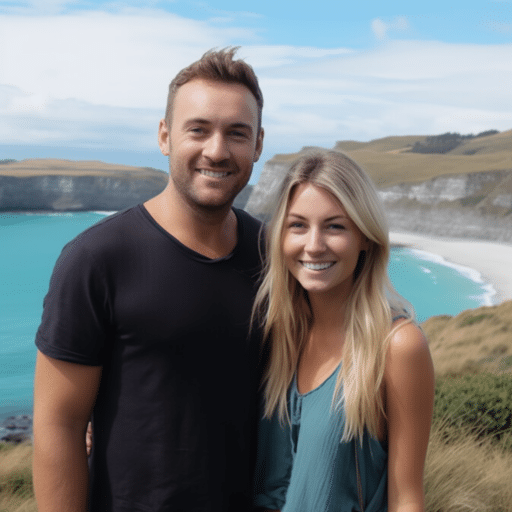 The spread of information through oral communication among persons who engage in travel is recognized as a highly valuable and dependable source of knowledge in this context.
In areas marked by significant tourist activity, it is typical to find recruiting notices put in the windows of various establishments, such as stores and restaurants, to secure extra personnel for the peak season.
However, this rule is an exception for those seeking employment in the adventure tourism industry throughout the winter and summer months.
Obtaining a job in one of these fields often necessitates a specific set of abilities and experience. Because of the high turnover rate of seasonal workers, it is best to start networking with prospective employers well in advance of the season's start date.
In New Zealand, the first step in any job search should be using an online employment portal.
Advertisements can be a great resource for finding work in a wide range of fields, including au pairs, software developers, healthcare professionals, and camp counsellors.
Jobs on the Green List
The country of New Zealand experiences regular shifts in the availability of certain skills.
Physiotherapists, surveyors, and diesel mechanics are examples of professionals whose services have been in high demand for an extended period and have remained so.
Search the compilation of occupations that have been grouped and given the label "green list."
The Green List also provides an expedited path to getting residency, as well as a road to acquiring work and residence status in the country.
Additional information regarding these residential routes will be provided by the administration shortly.
The recently implemented visa, which is known as the Accredited Employer Work Visa, requires applicants to go through a three-step process to be eligible for work.
Accreditation is required of businesses for them to be able to submit applications for visas like this one.
It is essential to keep in mind that the existence of a skills gap does not automatically provide the right to permanent residency.
The phrase "it just means" refers to the possibility of achieving the conditions for obtaining a work visa, which would provide the individual with the privilege of participating in employment within New Zealand for a predetermined amount of time.
This privilege would be granted if the individual met the standards for obtaining a work visa. The harvesting of fruit in the Hawke's Bay region and the hospitality industry in Queenstown are two examples of industries that are experiencing a lack of available workers.
On the other hand, there is an abundance of open posts in administrative departments. It is essential, however, to keep in mind that the end goal is to become a permanent resident of the country.
Working in New Zealand as an Expat
Language Requirement
Since English is the primary language in New Zealand, a minimum level of proficiency in the language should be set as a requirement for permanent residency.
It's crucial to remember that many newcomers come from nations with alphabets that aren't standard worldwide, such as China, India, or Iraq.
In light of this, it is prudent to avoid experiencing undue worry or anxiety. A favourable result is anticipated for you.
Everyone living in New Zealand is required to show proof that they can communicate well in English. Only citizens of the United States, Canada, Ireland, or the United Kingdom are exempt from this requirement.
So, keep in mind that this exception is not limited to people of South African origin.
Everyone above the age of 16, including those who are still considered minors, must demonstrate some level of competency.
The International English Language Testing System (IELTS), the Pearson Test of English (Pearson's), and other analogous tests are all viable options.
Educators and medical professionals, among others, must take Occupational English Tests to prove their proficiency in the language.
Wages in New Zealand
Earnings requirements must be met below a certain threshold to qualify for residency. The information in question can be obtained, as was said earlier, on the page about visas.
The government of New Zealand has instituted a minimum wage policy, and the current hourly rate is $21.20.
As a result, this material refers to labour that does not require specialized training and can serve as a point of reference.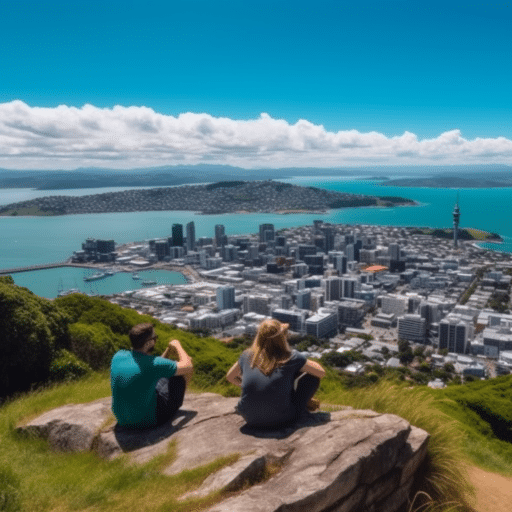 While wages are typically dispersed either weekly or biweekly, salaries are typically only paid out once a month. In most circumstances, salaries are paid out every month.
The vast majority of expenditures are typically denominated every week, which makes the process of financial planning significantly easier.
There is no provision for a thirteenth check to be provided. The occurrence that has been seen in South Africa can be described as an anomaly, in which the yearly wage is divided by a factor of 13.
The distribution of monies for the December holiday season is the subject of the conversation that is taking place right now.
Salaries in South Africa do not necessarily correspond to those found in other countries' equivalent positions.
Certain vocations, such as diesel mechanics and plumbers, earn much higher incomes, whilst others, such as accountants, obtain salaries that are on the lower end of the pay scale.
There are a multitude of online resources that offer compensation recommendations along with approximate values.
The process of calculating taxes in New Zealand is renowned for being straightforward to grasp due to its uncomplicated nature.
Investment funds in New Zealand provide a diverse range of options for both local and international investors, leveraging the country's robust financial markets and commitment to sustainable business practices.
Final Thoughts
No matter what brings you to New Zealand, you can rest assured that your time there will be marked by an abundance of opportunities to engage in activities outside, interactions with the locals who are friendly and interesting, and unique experiences.
The government of New Zealand provides a variety of visa options, which considerably simplify the process of determining a course of action that is appropriate for individuals.
This is true even though working in another country may come with its fair share of difficulties. When it comes to the process of looking for work, it is necessary to demonstrate tenacity by completing exhaustive research and monitoring online job boards consistently.
Pained by financial indecision? Want to invest with Adam?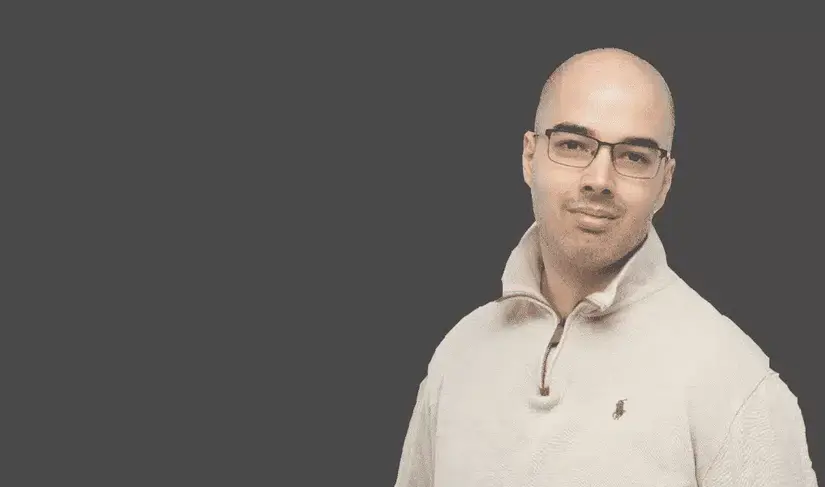 Adam is an internationally recognised author on financial matters, with over 693.5 million answer views on Quora.com, a widely sold book on Amazon, and a contributor on Forbes.