This article covers discussions about working in Peru as an expat and complying with the legal requirements to work in the country.
The natural wonders and varied landscapes of Peru have earned the country an international reputation as one of the most scenically beautiful countries in the world.
In addition, the economy of the country has been expanding at a rapid rate, which has led to an increase in employment opportunities across the board.
The cost of living in Peru is not too expensive, which contributes to the country's allure as a desired travel destination.
Undoubtedly, Peru is a magnificent country that is marked by a flourishing economy; nevertheless, this was prior to the arrival of the COVID-19 pandemic, which has provided numerous opportunities for improvement and prosperity.
However, previous to the development of the Covid-19 epidemic, Peru had already been judged as an unpleasant destination for those looking for employment prospects and a good income to support themselves or their families.
This perception persisted even after the pandemic was declared. Regrettably, the current scenario has made these difficulties even more difficult to manage, thereby reducing the attractiveness of the country as a potential location for immigration.
Alongside the usual migrants from Latin America, there has been a considerable increase in recent years in the number of people moving to Peru from other parts of the world in search of economic opportunities.
These people come from North America, Europe, and Asia. On the other hand, Peru's current state of affairs is marked by a significant degree of unpredictability, which casts doubt on the country's potential for success in the years to come.
Where to Find a Job in Peru as an Expat
In spite of this, it is absolutely necessary to be aware of a number of important aspects before moving to Peru permanently if one is considering doing so.
When compared to those in either North America or Europe, the cost of living in Peru's provinces, including the country's smaller cities and villages, is noticeably more affordable.
With the exception of the mining industry, however, employment prospects for non-citizens are quite limited.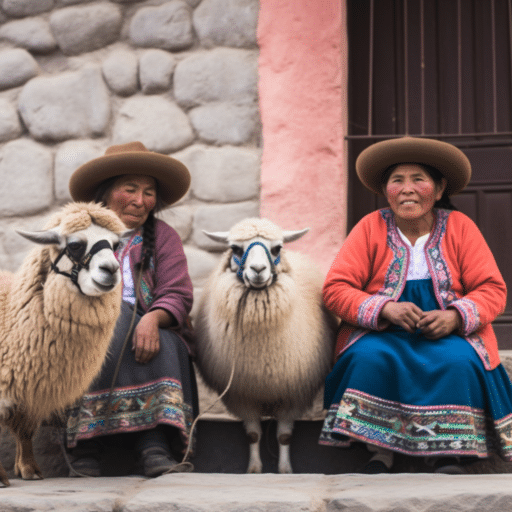 In addition to this, the wages are extremely low, and the infrastructure, which includes schools, clinics, shopping facilities, and cultural events, is lacking.
People who are thinking of working in Peru as an expat will often head to major tourist sites like Cusco or larger urban centres like Arequipa, Trujillo, Chiclayo, or Lima. These locations offer a greater concentration of employment opportunities.
Lima, Peru's capital and largest city, is the country's principal centre for banking, business, and culture. Its population is estimated to be over 10 million.
Wages in this region are still quite a bit lower than those in North America or Europe, despite the fact that this location's infrastructure has seen substantial changes in recent years and may in certain respects be viewed favourably in contrast to that of Europe or North America.
In addition, the cost of living can easily reach levels that are comparable to those in developed countries, particularly if one wishes to stay in an area that is considered respectable and maintain a standard of life that is comparable to that which they enjoy in their own country.

If you want to invest as an expat or high-net-worth individual, you can email me (advice@adamfayed.com) or use these contact options.
Legally Working in Peru as an Expat
Even though you have a high degree of knowledge in your own profession and, preferably, you are fluent in Spanish (because not having this talent would further complicate matters), it will still be difficult for you to find work.
This is because finding work will prove to be a difficult undertaking. It is essential to take note of the fact that, despite the prevalence of the behaviour among travellers from other countries, it is against the law to engage in any kind of paid professional activity while in the country on a tourist visa.
It is important to obtain a valid work visa in order to participate in authorized employment activities within the limits of Peru.
These activities must take place within the country.
Getting a job offer from a Peruvian company that is willing to act as your sponsor and provide you with a work visa is the standard, well-established, and most successful way to obtain a work visa in Peru.
This option is also the most efficient.
In spite of this, there are some quite harsh regulations in place in Peru that govern the employment of individuals who are not Peruvian citizens.
It is established in the legislation that governs the hiring of foreign individuals in Peru that a Peruvian company is entitled to engage a maximum of 20% international workers from other countries.
This is in accordance with the legislation that governs the employment of foreign individuals in Peru.
The combined compensation that all of these international workers receive is not allowed to be higher than thirty percent of the total amount that the corporation pays out in wages.
Both the Peruvian taxation authority known as SUNAT and the immigration authority known as Migraciones are required to receive comprehensive information regarding the corporation's commercial operations.
This information must include specifics regarding the corporation's financial revenues and expenses, as well as information regarding the workforce and payroll.
Finding work with a respected company that offers a competitive compensation package and provides assistance with administrative processes can be a challenging undertaking.
As a result of their dedication to operating their businesses in complete conformity with the law, many businesses exercise extreme caution when contemplating the employment of individuals who do not have the legal right to reside in the country nor the license to work in Peru as an expat.
In addition, these businesses frequently find that there is a big pool of highly skilled Peruvian candidates who are ready to accept lower remuneration for a wide range of professions.
This helps to reduce the complications that are connected with employing individuals from other countries.
It is essential to be aware that the working conditions in Peru often involve longer working hours, relatively lower salaries, and fewer complete benefits when compared to the standards that one is accustomed to in their home nation.
Since March 2017, Peru has provided its citizens with an additional choice in the form of the "independent work visa" (visa de trabajador independiente).
This visa provides self-employed professionals, such as freelancers, with the legal authorization to participate in employment in Peru even if they are not connected in any way to a Peruvian company or organization.
In order to meet the requirements, it is required to formally offer one's services to a Peruvian firm and to possess a "service contract" with that company that is in effect for a minimum period of time of twelve months.
In addition, it has been possible for a certain amount of time for a person living in another country to launch a business in Peru.
However, it is essential to keep in mind that a Peruvian partner who does not actively participate in the business is required to own a minority ownership stake in the company.
After that, one is able to move forward with the process of applying for a work visa, obtaining approval for the employment contract, and taking on the role of general manager.
It is highly recommended to have an in-depth conversation about the particulars with a well-respected Peruvian notary or legal practitioner.
Please refer to our research article titled "Labor Regulations Peru" for additional information regarding the employment process in Peru, the many forms of contracts, benefits, taxes, and labour obligations, as well as other pertinent information.
How to Get a Work Visa in Peru
After getting employment, the procedure of acquiring a valid work visa in Peru is one that is quite straightforward and easy to manage.
There are two different paths one might take in order to reach this particular stage, and they are as follows:
Get a Tourist Visa
This visa is valid for a period of either ninety (90) or one hundred eighty-three (183) days long.
Individuals are able to move on with the application procedure for a work visa if they have secured employment and satisfied the aforementioned prerequisites for working in either a Peruvian or international corporation.
The prerequisites for working in a Peruvian corporation are slightly different from those for working in an international corporation.
It is common practice to prolong the agreement's validity for the entirety of the period covered by the contract.
Submitting an application to the Superintendencia Nacional de Migraciones, which is the administrative body that serves as the governing body responsible for managing migration concerns inside the country, is required in order to get a working visa in the country of Peru.
Get a Business Visa
The limitations that were previously stated continue to apply, with the exception that visitors are only allowed to stay for a maximum of ninety days.
Because persons with a business visa are in a better position to engage in activities that enhance professional networking, the acquisition of a working visa may be made easier for those who already possess a business visa.
It is vital that the procedure of acquiring a working permit be started as soon as possible after obtaining employment.
It is recommended that you go to either the Peruvian embassy or the Peruvian consulate that is located closest to your current location in order to acquire complete information regarding the additional requirements that are associated with your employment agreement.
How to Find Jobs in Peru
It is best to start looking for opportunities related to working in Peru as an expat while one is still living in their country of origin.
This will allow one to maximize their chances of finding employment in Peru.
This strategy not only makes the process of relocating easier and gives a sense of assurance, but it also ensures an instant income and makes it easier to obtain a work visa in Peru.
How to Find Jobs in Peru from Abroad
There is no denying the benefits that come along with having a job with a foreign firm that either sends you to Peru to work or recruits you to work in Peru as an expat.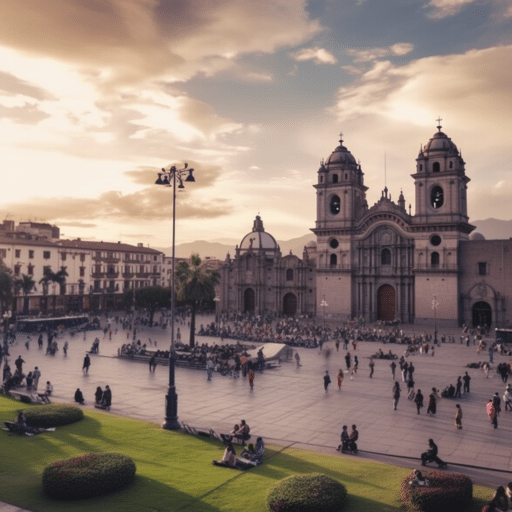 In general, people are able to earn a remuneration that is equivalent to that of their home country, which frequently exceeds the compensation offered by enterprises in Peru for the same type of job, in addition to receiving extensive health insurance coverage.
The organization might take on the financial burden of relocating-related costs, such as those for housing, transportation, and educational fees.
As was said before, opportunities of this sort are exceedingly rare and are often restricted to persons who hold positions of higher management or who work for the government.
It is advisable to explore professional networks such as LinkedIn, as well as internationally recognized or local online job platforms.
Examples are Aptitus, Bolsa Laboral Lima, CompuTrabajo Peru, Laborum Peru, Indeed Peru, and social media pages or websites associated with Peruvian expat communities.
This is in order to gain insight into the Peruvian job market and actively seek employment in the country.
There is typically a section on the websites of many multinational firms that is devoted to posting available jobs.
Exploring the professional opportunities provided by companies that have branches in Peru can therefore be another way to improve one's chances of success.
Establishing communication with the Chamber of Commerce in Peru which represents your home country is one possible channel for receiving the information you need.
This is an option among many others. It is possible to request a complete list of companies that are linked with this organization by getting in touch with this organization.
In the years leading up to the outbreak of the COVID-19 pandemic, the hospitality industry in Peru saw tremendous expansion.
Therefore, in the event that the current circumstances improve, it will be possible for anyone who possesses the requisite skills to potentially get employment inside the numerous hotels that are located in Peru, even if they are not physically present in the nation themselves.
How to Find Jobs When in Peru
It is normal practice for those who plan to relocate to Peru for employment purposes to first enter the country in the capacity of a tourist and then search for work possibilities in the local community after they have established residency.
It is a tough attempt to come to Peru and get employment within the short length of a few months while travelling across the country, as was noted earlier.
For this reason, it is of the utmost importance to ensure that you have access to adequate financial resources to enable you to maintain your standard of living throughout the process of looking for work.
If one is unable to find work, it is a good idea to have a return ticket or to set aside a certain amount of money in order to ensure that one will be able to buy a flight ticket in order to return home.
If one does not have a return ticket, it is also a good idea to have a certain amount of money set aside.
Establishing relationships is a good way to get started in the process of looking for work in Peru since it is one of the most effective approaches.
There are a great number of job openings that are not made known to the general public by being published on digital platforms or in traditional print media; rather, they are spread through informal communication channels.
As a result, it is essential, in the context of the nation, to cultivate ties with people who are connected to significant networks and to effectively promote one's own identity.
The expatriate community in Peru is easy to reach through various internet platforms and social media, where it is well-known for being welcoming of newcomers and offering assistance to those in need. In addition to this, the utilization of these digital platforms might also result in employment prospects.
There are still a significant number of job openings that aren't posted on web platforms; instead, they're advertised only in print media like newspapers and other regional periodicals.
El Comercio, which is widely regarded as Peru's oldest and most influential daily newspaper, publishes a thorough section on the job market every week in a supplementary publication called Aptitus. This section is included on every Sunday.
As was mentioned earlier, Aptitus can also be accessed through its web platform. It is important to keep in mind, however, that not all of the job postings that appear in printed form are also available online.
CompuTrabajo Peru, Laborum Peru, Aptitus, Bolsa Laboral Lima, and Indeed Peru are some examples of online job portals that can be useful resources for people looking for work prospects and creating contacts with firms operating within their respective industries.
Instead of relying just on emails to communicate with someone, it is best to pay them a personal visit in person because electronic correspondence is so easily ignored.
What are the Most In-Demand Jobs in Peru
Prior to the onset of the COVID-19 pandemic, the Peruvian economy displayed signs of healthy growth and diversity, with a noticeable increase in demand across the board.
At this point in time, the nature and manifestation of the future continue to be obscure and mysterious.
It is crucial to highlight that in many circumstances, persons from the local community often occupy administrative jobs and lower-level employment.
These individuals are willing to work for a substantially lower salary than what may be seen to be equitable.
It is also important to note that in many cases, administrative roles and lower-level employment are typically held by individuals from the local community.
There is a possibility that beneficial circumstances will befall individuals who hold exceptional credentials, such as an advanced level of fluency in a foreign language, that are regarded as being vital to or useful for the company.
Professionals in the medical, legal, and architectural industries need to go through a process of qualification validation and have their certificates and degrees officially recognized.
This is the case despite the fact that these fields are in great demand. Participating in an activity that entails big expenses, calls for a significant investment of one's time, and does not reliably produce beneficial results.
In the booming industries of mining, hydro energy, and oil production and processing, it is standard practice for local residents to get training for entry-level work.
On the other hand, foreign professionals are typically recruited from overseas to hold higher-level responsibilities.
When looking at career options in the local area, it is crucial to keep in mind that average earnings are typically a great deal lower when compared to those in other countries.
In addition to this, such jobs are frequently located in isolated regions, which means that both the working environment and the living conditions may not be up to par with what an individual is accustomed to.
The hospitality and tourism business enjoyed a period of significant expansion prior to the commencement of the COVID-19 pandemic, and it is believed that this sector will restore its pace in the near future.
Employment opportunities are plentiful in Peru for persons who hold alternative skill sets as well as those who have professional experience in the aforementioned industries.
There is a great demand for a wide variety of highly qualified technical personnel, notably in the disciplines of engineering and information technology.
You should plan on receiving a pay cut as well as a reduction in the benefits you receive in comparison to the levels you are accustomed to receiving.
In recent years, it has been reported that Lima and several other towns in Peru have seen a substantial increase in the creation of contact centres that specialize in sales, customer care, and support.
These call centres may be found in both English and Spanish. Employers are always looking for people who are able to communicate in more than one language, but they do not always sponsor work visas for prospective employees.
They might decide to hire people who do not have the necessary legal license, which would allow them to avoid the necessity of having a formal employment contract.
Teachers of other languages, and especially English, are constantly in high demand. Especially in the United States.
Language institutes in Peru hire native speakers of English at all times of the year, regardless of whether or not they have any qualifications.
This custom is upheld in each and every one of the nation's metropolitan areas. It is important to keep in mind, however, that these services are typically ineffective when it comes to easing the process of acquiring a work visa.
It is possible that one is acting illegally if they engage in employment without a written contract, legal authority, health insurance coverage, and other perks. This might be viewed as operating beyond the boundaries of the law.
The vast majority of foreign educational institutions, such as schools and universities, have a significant interest in recruiting English teachers who are skilled in the language.
In most cases, these companies provide their overseas employees with pay that is commensurate with their qualifications as well as assistance in acquiring a work visa.
It is highly recommended to be in possession of substantiating documentation of one's qualifications, such as a TEFL or TESOL certificate, in addition to any other applicable certificates or degrees.
Beginning at the beginning of March on the Peruvian calendar is the beginning of the school year. As a direct consequence of this, the months of December through February constitute the sweet spot for submitting applications for jobs.
If you submit your application towards the middle of the year, specifically in June or July, there is a chance that you will be granted the scholarship.
Engaging in remote work can genuinely generate adequate revenue to sustain a livelihood in Peru, potentially exceeding the earnings from regular employment despite the occasional restrictions in terms of internet availability, dependability, and speed.
This is the case despite the fact that there are occasionally constraints in these areas.
However, it is essential to be aware that Peru does not at this time offer a visa that is particularly catered to digital nomads or freelancers, which makes it impossible to obtain a resident visa in this manner.
Social Security System and Taxation in Peru
Due to its status as a developing nation, Peru's social security system is now undergoing developmental phases.
At present, the percentage of gross earnings allocated to social security payments is at 13%. In Peru, individuals who meet certain criteria are entitled to receive social security benefits in the event of unemployment, disability, or if their income falls below the minimum wage threshold.
To address the issue of poverty in Peru, a series of social security legislation have been introduced and are undergoing regular revisions.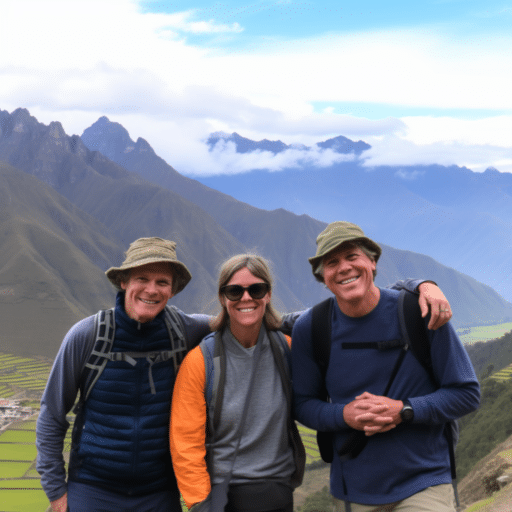 Upon meeting the residency criteria in Peru, which include lawfully residing and working in Peru as an expat for a period of 183 days, individuals are obligated to fulfil their tax obligations by making payments to the government.
The net taxable income is subject to taxation at progressive rates of 15%, 21%, and a maximum rate of 30%.
It is worth noting that non-residents are also obligated to pay the maximum tax rate of 30%. Tax revenue is directly allocated to both private and public health and pension systems.
Pension schemes are disbursed at reaching the age of 60 subsequent to an individual's employment with either a Peruvian or foreign company in Peru for a minimum duration of 20 years, during which regular contributions have been made.
In the scenario of an individual opting for early retirement at the age of 55, it is a prerequisite for the retiree to have fulfilled a minimum of 30 years of contribution payments.
Peru has established a bilateral agreement on the avoidance of double taxation with 10 nations, namely Colombia, Chile, Ecuador, Bolivia, Brazil, Canada, Mexico, South Korea, Switzerland, and Portugal.
This treaty serves to enhance international commerce and facilitate corporate activities conducted abroad.
For those who do not hold residency in the aforementioned countries, it is advised to consult the tax authorities of their respective countries to guarantee compliance with tax obligations.
Final Thoughts
Peru is a country with exceptional natural beauty and a variety of landscapes, as well as a quickly growing economy that historically has drawn people from around the globe in quest of job opportunities.
However, the COVID-19 pandemic has had a huge impact on Peru's employment landscape, making it a more difficult location for job seekers, particularly those who are foreign nationals.
Aside from specific industries like mining, where earnings and job opportunities for foreigners can be limited, the cost of living can vary.
Legal employment in Peru requires obtaining a valid work visa, but the procedure can be difficult due to stringent rules that include restrictions on the number of foreign employees that a business can hire. In addition, wages may be lower than those in the West and working hours may be longer.
In order to find work, expats should investigate employment opportunities in big cities like Lima and make use of professional networks, internet job boards, and regional publications.
Despite these difficulties, there is a need for some occupations, including teaching English, engineering, and computer technology.
The social security and tax systems must be navigated carefully because they have different regulations and criteria.
Prospective expats should carefully consider their alternatives and be ready for the challenges of living and working in Peru as an expat.
Pained by financial indecision? Want to invest with Adam?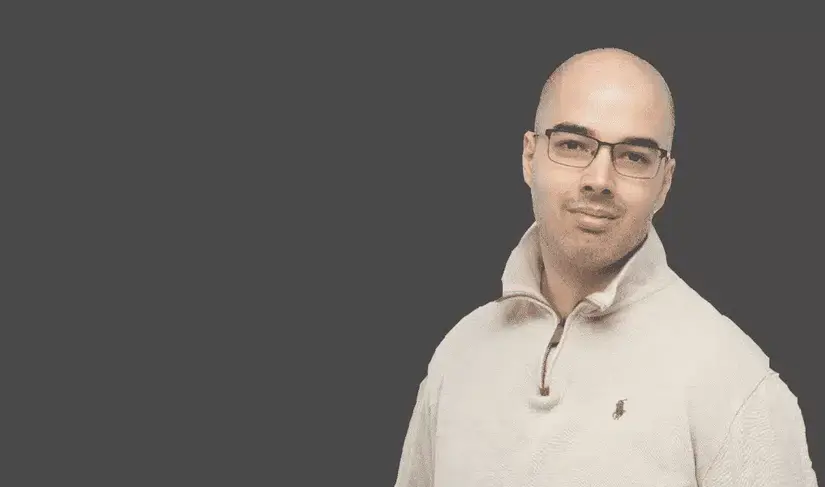 Adam is an internationally recognised author on financial matters, with over 694.5 million answer views on Quora.com, a widely sold book on Amazon, and a contributor on Forbes.