Working in the Netherlands as an expat presents both opportunities and challenges in navigating the Dutch labor market.
The process of acquiring a job within the Netherlands is one of the parts of integrating into the labor market in the Netherlands that presents one of the greatest challenges.
The business climate in the Netherlands is marked by a large concentration of professionals, which results in severe competition among firm owners and employees.
People who are fluent in English as well as one or more additional languages, such as Dutch, German, or French, have a greater chance of achieving their goals.
Individuals who are able to accurately depict themselves to others also have a greater chance of being successful.
When one finally finds work within the country, they will understand that the substantial efforts that they put into the job search were, in fact, warranted and worthwhile investments.
In spite of the fact that the average salaries in this area are believed to be adequate, the quality of the social security benefits that are offered is widely acknowledged to be exceptional.
The working days are, nonetheless, an important consideration to take into account.
It is of the utmost necessity to maintain a healthy equilibrium between one's personal life and one's professional life, with individuals demonstrating a general aversion against engaging in labor that requires them to work beyond their normal shift hours.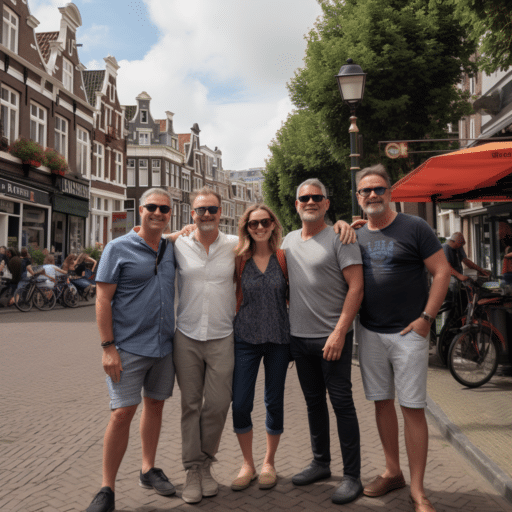 In point of fact, a sizeable number of people leave their jobs earlier than the official cutoff time of five o'clock, and this is especially true of workers who are responsible for the care of their own families.
Despite this, it is important to point out that this does not in any way suggest that Dutch people are lazy.
The individuals continuously put forth their maximum effort in their job pursuits, demonstrating a high level of commitment to their professional responsibilities as well as a high degree of diligence in meeting those commitments.
It is expected of expats joining the Dutch workforce to demonstrate the same traits of attentiveness, honesty, and efficiency that are widely associated with the average Dutch worker. These qualities are unique to the Dutch culture.
Do you find the idea of working for yourself as an independent contractor to be more enticing than working for someone else?
Within that particular sector of the economy, the Netherlands is home to a considerable number of different products and services.
Individuals in this location have the ability to engage in freelancing employment, launch their own commercial enterprises, or pursue an entrepreneurial visa that is tailored exclusively for innovative start-up businesses if they so want.
If you want to invest as an expat or high-net-worth individual, you can email me (advice@adamfayed.com) or use these contact options.
Arriving in The Netherlands
Due to the fact that the Netherlands is a founding member of the European Union (EU), citizens of other countries that are also members of the EU have a significantly easier time relocating to the Netherlands.
Individuals who hold a passport from a member state of the European Union have the privilege of staying in the country for a period of up to ninety days, as stipulated by the agreement between EU states.
In the event of a longer stay, it will be required to investigate the possibility of acquiring a long-term residency visa, which is good for a period of five years and can be renewed indefinitely.
To obtain a BSN number, also known as a personal public service number, which is required for all administrative operations carried out within the Netherlands, completing the registration process is one of the key reasons that should be considered.
Opening a bank account, collecting one's salary, consulting a medical practitioner, gaining health insurance, and filing an application for various types of aid are all examples of the actions that are encompassed by the aforementioned tasks.
In order to finish the registration process with the municipality and get a Burger Service Number (BSN), it is required to swiftly establish contact with the appropriate municipality within a period of five days upon arrival.
This must be done in order to ensure that adequate time is given to complete the registration process.
During the course of this conversation, an appointment will be established, and it is very necessary to compile the following paperwork in order to submit it at the appointment that has been arranged: your job contract, your passport, an original birth certificate in Dutch, English, French or German, proof of housing agreement.
The Bachelor of Science in Nursing (BSN) degree will be mailed out to recipients within a period of three weeks' time.
It is required of all people living in the Netherlands that they legally register their place of residence in the Personal Records Database, which is abbreviated as BRP.
It is of the utmost importance to ensure that one's residence address is registered with complete accuracy.
During the initial phase of the registration process, the local government may, depending on the particulars of the situation, seek the presentation of relevant certificates of birth, marriage, or death, in addition to any other documents that may be relevant.
How to Apply for a Job in The Netherlands
It is difficult to determine which strategy is the most effective for obtaining a job in the Netherlands as a foreign national because there is no one option that can be singled out as being definitively superior in every circumstance.
However, there are a number of different approaches that can be taken in order to improve one's chances of getting employment within the Dutch labor market.
A major fraction of job advertisements are currently being disseminated through various internet platforms.
This phenomenon is analogous to the modern labor markets. Glassdoor, Indeed, and Nationale Vacature Bank all offer a wide variety of work opportunities and make it possible for individuals to determine whether or not they have the necessary language skills for a specific job.
The job description will include the required educational requirements, as well as the employer's position on recruiting candidates from other countries and offering visa sponsorship, as well as the employer's stance on whether or not visa sponsorship will be provided.
One has the option to make use of the services offered by recruiting agencies if they would rather hand over the responsibility of job searching to professionals who are already established in the industry.
After gaining an understanding of your skills and goals, they will work to identify the alignment that is best suited to your needs.
A number of feasible options, including Hays, Randstad, and Michael Page International, are presented here for consideration.
It is important to keep in mind that each company might focus on a particular subject, such as primarily filling managerial roles, overseas positions, or employment prospects in the field of information technology. This is something that should be taken into consideration.
Additional potential channels for finding employment include browsing the classified sections of newspapers, participating in face-to-face and virtual networking initiatives, and beginning direct conversations with companies that are of interest.
Building Productive Networks in The Netherlands
Attend a variety of events so that you can engage in activities that include networking. It is highly recommended that anyone who finds themselves in one of the major cities in the Netherlands investigate the local job fairs that are being held there.
A wide variety of activities, including those that are particularly meant to facilitate professional networking possibilities, are made available to members of expat communities.
If a person does not have a physical location within the country, it is highly recommended that they employ social media platforms as a way to create and grow their professional contacts in order to maximize their potential.
Carry out an investigation of your contact list and thoughtfully assess the various options that are open to you.
It is possible that a subset of people who were formerly affiliated with you, either as friends or colleagues, have already gone through the process of relocating to the Netherlands and gaining career prospects there.
This may be the case if they were able to find employment possibilities in the Netherlands. They are able to lend a helping hand by putting you in touch with the appropriate individual in order to facilitate your connection with that individual.
Writing a Dutch-style CV
It is recommended that you keep the content of your curriculum vitae (also known as a CV) succinct and clear and that you keep its length to a maximum of two pages.
Please provide your curriculum vitae in the official language of the company, which may be any one of the following: Dutch, English, French, or German. These are the languages that are most commonly used.
Please submit information about your background, including your educational achievements and certificates, as well as your linguistic skills and any other relevant abilities you possess.
Please offer a detailed summary of your career experience, beginning with the position you held most recently and proceeding in the opposite direction of how time normally works.
In addition, please provide comprehensive explanations of the tasks and obligations connected to each function.
It is desirable to disclose such facts because doing so may provide a glimpse into an individual's character, and providing information about one's hobbies and activities pursued outside of work is one way to do so.
It is not necessary for a curriculum vitae to provide a list of references for the applicant.
Nevertheless, if you possess any certifications or qualifications that are pertinent to the position you are applying for, it is highly recommended that you include them on your resume.
This is because prospective employers find this information to be very valuable.
Writing Cover Letter in The Netherlands
Motivation is a critical determinant in applicant selection; hence, it is strongly advised to include a cover letter alongside one's curriculum vitae.
It is vital that the cover letter is composed in accordance with the language utilized by the firm.
In the correspondence, elucidate the reasons for your application, expound upon your conviction that you possess the qualifications and attributes necessary for the position, and articulate your motivations for seeking employment with this particular organization.
Acing the Interview
It is advisable to dress in a manner that aligns with the prevailing cultural norms of the firm. It is advisable to exercise caution in selecting appropriate attire for the given event, ensuring that one neither seems underdressed nor overdressed.
The Dutch are renowned for their straightforward approach to addressing all matters. Hence, it is advisable not to be surprised or caught off guard when an interviewer poses a personal inquiry, such as soliciting information about one's age or relationship status.
This is a widely accepted and customary practice.
It is advisable to adequately prepare oneself prior to an interview by conducting thorough research on the company, familiarizing oneself with its organizational culture, and formulating a set of pertinent questions to pose to the interviewer regarding the position.
The inquiries may pertain to many aspects of the work environment, such as the organizational culture, working tempo, duration of the training period, and operational procedures, among other related topics.
Working in The Netherlands as an Expat
There are a number of industries in the Netherlands that constantly show a desire for new workers, making it an attractive destination for people looking to start new lives there as expats.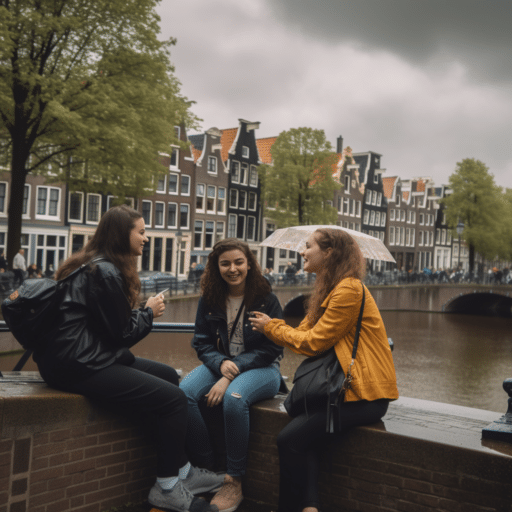 One of the most significant aspects is the growing number of foreign firms that are establishing operations in the Netherlands, which has resulted in the creation of various opportunities for people who have backgrounds in international relations and who are fluent in multiple languages.
There are a number of important industries in the Netherlands that may pique the interest of expats. These include:
Health and Science: The country has a lot of untapped potential for biopharmaceutical and medical technology, which is not surprising given that it was also the place where the microscope was invented back in the 17th century.
Information Technology: Work in the field of information technology is highly recommended in the Netherlands, which is widely recognized as being among the most networked countries in Europe. The government is particularly good at investing in technological infrastructure and providing research and development (R&D) incentives, which has led to a large number of new technology companies setting up shop in the country. The country also has a large population of people who are skilled in technology and speak multiple languages.
Creative Industry: It is remarkable that the Netherlands exhibits a surprisingly high level of creative output, one that is far higher than that of almost all other countries across the world. There is a large number of unique and unorthodox creative businesses out there, all of which have a strong desire to employ individuals with a forward-thinking mindset from a variety of countries and regions around the world.
Requirements for Working in The Netherlands as an Expat
The individual's home country determines whether or not they are required to get a work permit in order to find employment in the Netherlands.
For instance, anyone who has citizenship in the European Economic Area (EEA), European Union (EU), or Switzerland may be granted authorization to engage in employment within the Netherlands just by possessing a valid travel passport.
This is because the EU, EEA, and Switzerland are all part of the European Economic Area. It is not necessary to obtain a supplemental work permit for people who are applying for a visa for highly skilled migrants.
If neither of these two circumstances applies to your individual role, then you will be required to seek authorization before beginning work within the country.
This authorization will allow you to work for any employer within the country. Employers are typically the ones that are responsible for resolving issues of this nature in the workplace.
Taxes and Salary in The Netherlands
When compared to the minimum salaries in other European countries, the Netherlands' minimum wage of 1,701 euros per month for workers aged 21 and older is significantly higher than those in other countries.
However, it is essential to keep in mind that this greater pay is accompanied by a somewhat increased cost of living. This is something that should not be overlooked.
The term "minimum wage" refers to employment contracts that demand a full-time commitment of either 36, 38, or 40 hours per week, but it does not include a set amount of remuneration for each individual hour worked.
This indicates that individuals who are employed for a length of 40 hours per week are remunerated with the same minimum wage as their counterparts who work for 36 hours per week. This is the case because of the same minimum pay.
After calculating an individual's taxable income based on the amount of money they bring in, the tax is then deducted from that person's pay along with any additional amounts that need to be contributed to social security.
In general, a person's gross wage should expect to have anywhere between 37 and 50 percent of it subject to deductions for tax purposes.
Work Culture in The Netherlands
The conventional working hours in the Netherlands are capped at a maximum of 9 hours per day and 45 hours per week, with the average number of hours worked per week falling somewhere between 36 and 40.
However, the maximum daily restriction is 9 hours. When working full-time, employees typically receive a minimum of 20 paid holidays per year as part of their benefits package.
On the other hand, the particular number of holidays may change depending on the policies and procedures of the business that provides employment.
When starting a new job in the Netherlands, it is common practice for individuals to be required to sign a fixed-term employment contract, which is typically accompanied by a probationary period that lasts one month for contracts that are for a period of two years and two months for contracts that are for shorter terms.
It is common for a person to abide by a notice time as part of their professional obligations whenever they make the decision to quit their employment. This is because notice periods are professional requirements.
One month's notice is all that is required for an individual to be let go from their job at a corporation if they have worked there for a period of time that is less than five years.
As a consequence of this, once an employee has completed a tenure of 15 years within a particular firm, they are required to observe a notice time of four months prior to resigning from their post. This notice period must be observed before leaving their current employment.
The corporate culture in the Netherlands is characterized by a significant emphasis on formality, which may provide a striking contrast to the prevalent norms in one's country of origin.
In the Netherlands, businesspeople are expected to dress in a more professional manner. It is crucial to emphasize that the people in question frequently demonstrate a style of communication that is direct and may be viewed as harsh.
However, it is also vital to stress that such behavior is not intended to be unpleasant; rather, it represents the norms and practices of their cultural background.
People who have the propensity to engage in boastful conduct or flattery are frequently not well-welcomed by those around them.
People have a tendency to show more admiration for a speech that is painstakingly ordered and substantively exact and that is supported by convincing facts and actual data, which ultimately helps to reinforce the arguments that are offered.
The Dutch people are known for their analytical mentality, which is exemplified by their tendency to study projects in great detail and regularly inquire about minute particulars.
This trait has earned them a reputation for being highly analytical. It is essential to point out that this thorough approach should not be misunderstood as simple fussiness but rather as a reflection of their analytical mindset.
This is something that should be kept in mind at all times. Because the interlocutor always places a high level of trust in the user's assertions, it is vital that the user refrain from making excessive promises or assertions whose feasibility is dubious.
The Dutch work culture is characterized by a strong emphasis on teamwork, which is one of the most noticeable aspects of this culture.
It is common practice for managers to solicit feedback from members of their teams and to demonstrate an openness to receiving constructive criticism when it is justified.
Unless one is employed by an international organization, the Dutch working culture differs significantly from the standards that one is accustomed to in that lunch outings are not very common.
This is one of the most prominent cultural differences. People have a tendency to view lunch as a convenient snack; hence, the vast majority of people choose to bring their own meals that they have prepared to their place of employment.
Do You Need Health Insurance When Working in The Netherlands as an Expat
Individuals in the Netherlands have full access to cutting-edge medical treatments and preventative care throughout their whole lives, which contributes to the widespread belief that the healthcare system in the Netherlands is among the best in the world.
The Dutch national health insurance program is based, initially and foremost, on the principle of social solidarity in its operations.
The financial responsibility for paying for healthcare obligations is shared by every member of the population.
Every person makes a monetary contribution toward a variety of healthcare services, including obstetric care and care for the elderly.
The medical staff in hospitals are required to get ongoing education, and the hospitals themselves use cutting-edge technology in their facilities.
This education is based on the most recent discoveries made in the scientific community. In the Dutch healthcare system, general practitioners are referred to as huisarts, and they serve an extremely important role as the first point of contact for persons who are looking for medical treatment for their various health concerns.
Individuals have the freedom to choose their general practitioner, which gives them the ability to select a healthcare provider who is located in close proximity to their home, which makes accessing medical treatment more convenient for them.
Clinics run by medical practitioners are typically located in residential areas, and the practitioners run their practices using an appointment-based organizational model.
In the event that a particular need arises, the physician will refer the patient to a healthcare provider in a medical facility who specializes in the appropriate area.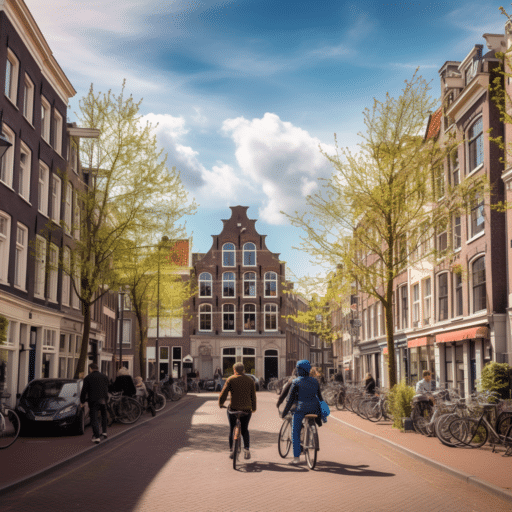 A mandate for compulsory health insurance coverage has been put into effect in the Netherlands. Obtaining health insurance within the first four months of moving to a new country is something that really must be done.
People are free to choose their primary insurance provider (zorgverzekeraar) and then determine for themselves whether or not they want to augment their coverage with other services.
Contributions to health insurance are not taken out of an individual's paycheck in the same manner as other taxes or withholdings; rather, they must be paid for in a separate transaction.
In addition to additional contributions that are determined by the amount of income, the expenses amount to almost one thousand euros per year.
It is common knowledge that the Netherlands is home to a number of notable health insurance businesses that enjoy widespread appeal: De Goudse Verzekeringen, FBTO, LoonZorg, OHRA, ONVZ, UnitedConsumers, and Zilveren Kruis.
It is essential to keep in mind that people have the ability to change their insurance provider on an annual basis.
In addition to this, customers have the opportunity to purchase additional insurance in order to meet particular requirements, such as receiving physiotherapy or dental care.
How to be Self-Employed in The Netherlands
Individuals who are interested in pursuing self-employment as expats will discover that the atmosphere for entrepreneurial ventures in the Netherlands is very encouraging and supportive of such endeavors.
Freelancers, people interested in starting their own businesses, and others who are looking for specific start-up opportunities will find the environment in this country to be welcoming.
Are you unsure as to which course of action would be most beneficial for you? Individuals who are interested in experimenting with self-employment on a part-time basis are given opportunities to do so by the Dutch government.
This gives them the chance to gradually adjust to the environment of running their own business.
Ways to be Self-Employed in The Netherlands
The Dutch government provides several self-employment pathways for overseas individuals. In this context, individuals have the option to engage in freelancing work, establish a company entity, or initiate a start-up venture.
The selection of a specific route may necessitate the acquisition of distinct papers in order to establish residency within the country.
If the intention is to operate a firm without employing any individuals, freelancing is a recommended approach. In this particular scenario, it is necessary to establish a "zelfstandige zonder personeel" (self-employed without personnel) or ZZP.
To fulfill this requirement, individuals must possess a fixed residential address as well as a valid employment and/or residency permit.
Once the selection of a company name and determination of the official workplace address, which may occasionally coincide with one's residence, has been made, the subsequent step involves the registration of the company at the nearby Chamber of Commerce.
It is imperative for freelancers to maintain a minimum of three distinct clients annually.
Commencing a business venture represents an alternative that is particularly well-suited for those seeking to engage in the employment of others.
Similar to the requirements for ZZP, it is necessary to possess valid documentation of one's residence and obtain the requisite permits in order to start a corporation in compliance with legal regulations.
In addition, it may be necessary to undertake market research, develop a comprehensive business strategy, and demonstrate the novelty of your idea in order to meet the requirements for remaining in the Netherlands as an entrepreneur.
In the event that an individual possesses a concept for a start-up venture and has access to a reliable partner who can provide guidance within the Dutch market, it is advisable to pursue the application process for a start-up visa, as it offers the greatest advantages within this particular context.
By using this approach, one can circumvent the extensive documentation necessary for beginning a business in this particular jurisdiction.
Obtaining self-employment opportunities in the Netherlands is comparatively more convenient for individuals originating from EU/EEA member states.
There are several exceptions applicable to nationals of the United States, Japan, and Turkey when establishing a firm.
The successful operation of entrepreneurial enterprises necessitates not only a comprehensive grasp of legal principles but also a profound comprehension of bookkeeping practices and the tax system.
Moreover, the presence of a language barrier may further complicate issues. Nevertheless, it is not necessary for one to undertake this endeavor in isolation.
Commence your business endeavor on a solid foundation by reaching out to our staff of skilled local experts who can provide invaluable assistance in enhancing the prominence of your firm.
Final Thoughts
While challenging, working in the Netherlands as an expat may be beneficial with the appropriate mindset and preparation.
Fluency in English and other languages can help in the competitive job market. Dutch workers value honesty, efficiency, and work-life balance.
Online platforms and networking events can help you find a job. Understanding Dutch CVs and cover letters and preparing for clear interviews are crucial.
The Netherlands offers jobs in health, science, IT, and the arts. Work, tax, and health insurance obligations should also be known by expats. You can freelance, create a business, or get a start-up visa.
Pained by financial indecision? Want to invest with Adam?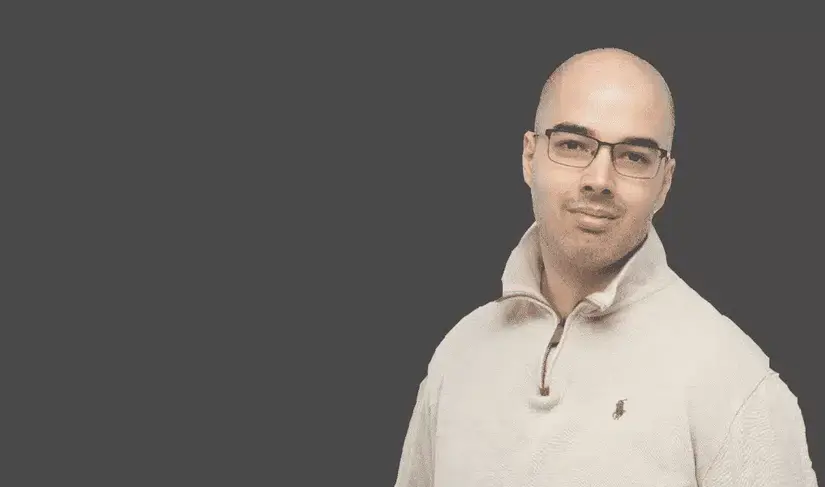 Adam is an internationally recognised author on financial matters, with over 693.5 million answer views on Quora.com, a widely sold book on Amazon, and a contributor on Forbes.