Yangon expat cost of living 2021 -that will be the topic of today's article.
Yangon is often viewed as a cheap place to live, but is that the case for expats?
Nothing written here should be considered formal tax, or any other kind of advice, and some of the things might change over time.
For any questions, or if you are looking to invest as an expat, you can contact me using this form, or use the WhatsApp function below.
The best time to review your situation is often when you are moving to a new country.
Introduction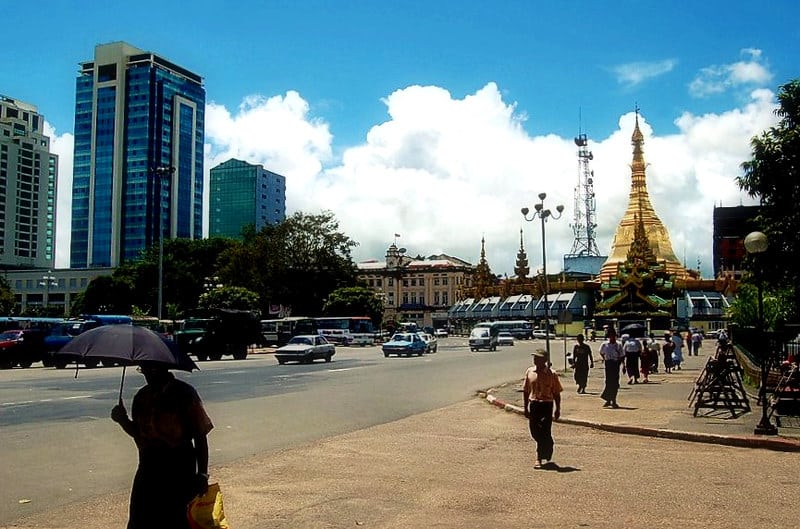 If you're planning to move to Yangon, Myanmar, but don't know where to start preparing for your big move, we are here to help you with some important information you have to be aware before moving. Or you might be thinking about accepting a job offer in Yangon but don't know if this city is really for you, just continue reading this blog.
We have created a comprehensive article on life in Yangon, cost of living in this city, such as transportation, housing, food, cafes/restaurants, and we'll discuss some costs that are higher especially for expats.
Yangon, formerly known as Rangoon, is Myanmar's largest and most important city. Even though it is no longer the capital of Myanmar, Yangon continues to be the center of the country and the place where you will want to be if you want to move to Myanmar.
Yangon, with a population of just over 7 million, is divided into 33 districts, best known as boroughs. Most of the time, you will likely be in the Yankin, Sanchaung or Dagon districts which are located in the center of Yangon expats, so don't be surprised if your job, home, or both are in the area.
If you are hired from abroad, especially as a teacher, it is highly likely that your school (or work in general) will provide you with some kind of housing or living allowance that you can use to pay your rent.
Although the amount will depend entirely on your job, you can find a decent place to live for relatively less money – this will be most influenced by the city in which you want to live.
Sanchaung, for example, will be much more expensive than, say, Botahtaung or Dawbon, but you can also be much closer to Western restaurants, supermarkets or entertainment sources if you choose to live there.
Moreover, although if you have chosen to live in housing provided by your employer, it is quite possible to find good housing quickly.
In fact, it is not recommended to try to find a place for yourself to live before you arrive in Yangon – usually everything happens very quickly there – a few days will be enough to be safe.
On arrival, a hotel room is usually rented – then most people join Facebook groups where they can connect with agents and other people looking for tenants. Note that agents usually have a lot more properties than advertised, so if you just tell them what you are looking for and in which area, they can walk you around town and show you all kinds of apartments. and apartments – one of them will definitely please you.
You should also note that if you decide to choose your own home, most agencies and landlords will ask for rent in advance. If you are going to enter into a 6 month contract, they may ask for rent 3 months in advance; if you are contracting for 1 year, they may ask for 6 months in advance, or even full rent for the entire year.
Therefore, if you are not one of those people who are very persuasive and good at negotiating, you may have to break the piggy bank.
Money conversation is likely to take place in lakhs – it is actually a unit in the Indian numbering system, but it is often used in Myanmar when dealing with large numbers.
Myanmar's currency, the kyat (pronounced "chat"), has suffered from severe inflation over the years, which means that when you go to rent a home, prices will run into the thousands of kyats. Therefore, 1 lakh = 100,000 kyats.
You can find houses in Yangon for 3-5 lakhs if you are comfortable with dubious housing. Otherwise, most expats pay anywhere from 6 to 8 lakhs for a decent apartment (read, not luxurious, but clean, large and well maintained).
Also, for reference, 1 kyat = $ 0.0007, so your monthly rent for an apartment can range from $ 200 to $ 600 per month. You can also find shared rooms in some of these apartments, which will obviously reduce your monthly expenses – rooms are often rented for around $ 200-300 per month in beautiful and clean rooms.
This bustling Indian city with colorful colonial architecture, lively labyrinths of streets, where broken shops with mountains of dried beetles coexist with modern supermarkets and luxury restaurants.
The average cost of living in Yangon is $ 889, it is among 38% of the cheapest cities in the world, 5700th out of 9294 on our global list and 1st out of 12 in Myanmar.
The average salary after taxes is $ 222, which is enough to cover living expenses for 0.2 months. Ranked 8639 (TOP 93%) in the list of the best places to live in the world and 1st best city to live in Myanmar. Yangon, with a population of 5.43 million, is the 1st largest city in Myanmar.
Why does life in Yangon cost 4 times the average salary? Because we focus on the lifestyle in developed countries, and in some least developed countries it is difficult and expensive to maintain such a standard of living. Thus, the cost of living in Yangon for locals and expats differs significantly.
Transport
With public and intercity transport in Myanmar, everything is in order. You will move from city to city exclusively by buses. Intercity buses meet all modern requirements. There are day and night flights on a variety of long-distance routes.
For some directions, you can buy a regular ticket or a VIP ticket, respectively, these are different buses, the latter is more comfortable, but the price is 30-40% higher. Sometimes at the box office, tourists are immediately sold an expensive ticket, so you should ask about cheaper options. An express highway has been built from Yangon to Mandalay, and it is quite comfortable to get there in 8-10 hours.
You will see taxis and motorcycle taxis everywhere, the cost in small cities is about 1,000 kyats in the city, in large cities 2,000 in the city, and if you go out of town, for example, to the bus station (in Yangon, it is out of town), then the price rises to 5,000. 6,000 kyats. I did not fly on domestic flights and did not travel by train, so I cannot say anything specific about these types of transport, but they are also easily accessible.
Here is an overview of prices with most attended places:
Intercity bus Yangon – Malamyan (6 hours on the way): 6,000 – 6,500 kyats (VIP – 10,000 kyats);
Intercity bus Bago – Kalau (9 hours on the way): 15,000 – 18,000 kyats;
Regional bus Kalau – Inle Lake (2 hours on the way): 2,000 – 2,500 kyats;
Intercity bus Inle Lake – Bagan (7-8 hours on the way): 10,000 – 11,000 kyats;
Taxi to Yangon bus station: 5,000 kyats;
Taxi from Yangon airport to city: 9,000 kyats;
Ferry to Yangon across the river to the other side: 4,400 kyats;
Scooter rental in Malamyan: 10,000 day;
Bicycle rental at Inle Lake: 1,000 – 1,500 days;
Bicycle rental in Bagan: 1,000 – 2,000 days.
Food and products
Usually expats mostly eat in local small eateries, where most of the local people eat. It should be noted that the locals will look at you with surprise, as not so many "whites" prefer to eat in such places. In the main tourist cities, these eateries have a menu in English, but for the most part everything is local.
It is worth mentioning here that in all tourist places and cities, prices are higher by about 300-400 kyats. Drinking coffee in expensive places will cost you like two whole dinners in an ordinary local cafe. And in every, even the smallest cafe, green tea is served free of charge, and you can drink it as much as you like.
Here are some of the cafe food prices:
Fried noodles / fried rice with chicken: 1,500 – 1,800 kyats;
Stewed chicken with vegetables: 1 800 kyats;
Chicken curry: 1 500 – 1 800 kyats;
Draft beer: 550 – 650 kyats;
Beer bottle at the bar: 1 500 – 2 000 kyats;
Coffee: 200 – 300 kyats;
Pizza: 5,000 – 8,000 kyats.
Still, you cannot always eat in cafes or restaurants, from time to time you can shop products in local groceries, mostly you can buy there fresh fruits and vegetables. There are several large shopping centers only in Yangon and Mandalay, in other cities they were not seen, everything is bought there in the markets.
You can go to market in Kalau, which by the way does not work on Sundays. Naturally, if you want something cheaper, it's worth bargaining. Fruits are quite cheap, there are plenty of them in any market, mainly tangerines, avocados, bananas, apples and grapes.
Back in Myanmar, coffee in bags is very, well, just very popular, you know, this three-in-one – coffee, cream and sugar, it is sold everywhere and in any quantity.
An overview of prices of markets:
Mandarins 1 kg: 1,000 – 1,500 kyats;
Bananas: 1pc. – 100 kyats or a bundle for 1,000 kyats in a bundle of 12-14 pcs;
Water bottle: 1 liter. – 300 kyats;
Cola: 400-500 kyats per can;
Strawberries: 0.5 kg – 800 – 1000 kyats;
Avocado: 1 pc. – 200 kyats;
Bread / Rolls: 1 pack. – 300 kyats;
Coffee bags 3 in 1: 100 kyats.
How much is life in Yangon for expats?
As you noticed above, we have talked about prices that are much higher for expats than for locals. So below we are going to point out the aspects that expats will face higher prices.
The cost of living for expats in Yangon as of 2021 is average compared to New York. We have collected prices for the same items in NY, based on expat rates at or near that location, and converted them to US dollars so that we can compare the prices. For each basket, compared to New York, the Yangon equivalent cost is:
Alcohol and tobacco: the high cost of goods such as beer, spirits, wine and tobacco products such as cigarettes. A $ 1,000 basket in New York costs $ 970 in Yangon. The average price of a bottle of mid-range wine in a store is $ 24.39, local / local beer (500 ml) $ 1.94, import / import beer (330 ml) $ 3.45, and a pack of 20 cigarettes – US $ 4.24.
Clothing: The average cost of items such as business, casual, and children's clothing and shoes. A $ 1,000 basket in New York costs $ 860. The average price of international brand men's jeans is $ 58, quality international brand sneakers are $ 94, men's leather shoes suitable for office wear are $ 96, while the international mid-size summer dress from the global chain is $ 49. USA.
Communication and Internet: Low cost of various communication costs such as home phone rent, Internet subscription, mobile service provider tariff and data transmission costs. A $ 200 basket in New York costs $ 136. The average price of a monthly Internet subscription for the Standard plan is $ 47, while the benchmark mobile rate is $ 0.04 per minute.
Furniture: Very low cost items such as dining table and chairs, home entertainment, kitchen appliances and sofas. A $ 2,500 basket in New York costs $ 925. The average price of a 6kg front-loading washing machine is $ 524 and for a 46-inch UHD LED TV is $ 449.
Education: Low cost of items such as kindergarten / preschool fees, elementary school fees, high school fees and tertiary education fees. A $ 30,000 basket in New York costs $ 15,000. Average annual private international school tuition (excluding extras) $ 9813 for elementary school and $ 10,920 for high school.
Supermarkets and groceries: Average cost of items such as consumables, cleaning products, dairy products, fresh fruits and vegetables, general food, snacks, soft drinks. A $ 1,000 basket in New York costs $ 690. The average grocery product price in a large international retail store for 1 kg of apples is $ 3.43, 1 kg of oranges $ 2.78, 1 head of lettuce $ 0.83, 1 kg of potatoes $ 1.17, 1 kg without bones, skin and chicken breast US $ 5.23, 1 kg of cheddar cheese US $ 26.79, 1 dozen large eggs US $ 1.94, 500 g of white bread US $ 1.63, 1 L of whole milk US $ 1.79 US $ and 1.5 L of water US $ 0.67.
Healthcare and personal hygiene: Average cost of general healthcare, doctor's visit, hospital stay, over-the-counter drugs, and health insurance. A $ 1,000 basket in New York costs $ 810. The average cost to visit a private physician for an uninsured patient is $ 66, and a day's stay in a private hospital, including nursing, medication, diagnostic tests, meals and related costs, is $ 2,018. Concerning the personal care, the cost of items such as cosmetics, hair care products and toiletries is very high. A $ 500 basket in New York costs $ 665. Average cost of a male swift
Home housing: the high cost of items such as renting an apartment, renting a house, buying real estate, mortgage rates, and utilities. A $ 5,000 basket in New York costs $ 3,050. The average expat home / apartment rent for a safe, unfurnished luxury apartment (3 bedrooms) is $ 2,936 in the downtown area and $ 1,757 in the suburbs per month, excluding utilities.
Miscellaneous: The high cost of items such as dry cleaning, linen, magazines, newspapers, stationery and postage stamps. A $ 500 basket in New York costs $ 410. The average price for dry cleaning (1 men's 2-piece suit) is $ 8.01, and the cost of an international newspaper is $ 2.47.
So as you can see the prices are much more alike to NY product prices, that is why we state that prices in Yangon are higher for expats. This was a comprehensive example for you to be able to compare the prices with US prices.
Some important things you have to know before moving to Myanmar, Yangon
Myanmar's economy is booming. If you decide to move and work in Myanmar,below will be presented a few things you have to be aware about the culture, lifestyle and people in Myanmar.
Education in Myanmar
If you have a long term plan in Myanmar, education can be one of the most important factors that worry you. The education system in Myanmar is largely based on the British system. English is taught as a second language from kindergarten and throughout primary and secondary education. When your children complete the compulsory 5 years of elementary school, they can go to high school and can also major in science or art in high school.
In addition, after graduating from high school, students can choose to enroll in Myanmar universities or pursue their higher education abroad. Here are some popular universities in Myanmar: Computer Science University, University of Technology, and Yangon University.
Preparation of a business visa.
Business visa is the first thing to prepare before working in Myanmar.
Applying for a business visa before you enter tMyanmar will allow you to work in there for about 70 days in the apartment which your company rented, and you can easily open a bank account. If you want to apply for a multiple entry business visa, you need to prove that you have previously been to Myanmar on 3 separate business visas. This will allow you to stay in the country for up to six months and apply for a long-term residence permit in the future.
Find accommodation in Myanmar.
Are you looking for a job in Myanmar? Apart from some required documents, such as a business visa or work permit, you will also have to look for housing. Here are 2 things to consider before making a decision.
1. RENT
Accommodation options in Myanmar are varied, with a wide range of rental prices to suit the budgetary needs of any expat. You can find a 1-bedroom apartment for between $ 230 and $ 1,030 per month, while a 3-bedroom apartment can cost between $ 500 and $ 2,400 per month. In addition, prices will vary based on location, proximity to the city center and amenities available nearby.
2. LIVE IN YANGON OR OTHER CITIES
The former capital, Yangon, attracts many international travelers and expats. Yangon also has embassies, diplomatic organizations and international schools. On the other hand, the current capital of Naypyidaw is opposite to Yangon. Government buildings from the old capital have been rebuilt here, and new infrastructure is currently under construction.
There is one more thing you need to focus on. Since most of the signs will be in the local language, it will be a little difficult for you to navigate the city streets. But don't worry, because most Burmese speak English and are very friendly.
Banking services for expatriates in Myanmar.
In Myanmar, almost anyone can open a bank account. There are some required documents, including a valid passport and business visa for at least 70 days, as well as a letter from your employer confirming that you are working for him that you need. If you want to open a foreign currency account, some banks also require two passport photos. If you have all the required paperwork, the process will take one hour.
Myanmar kyat and US dollars are the most common currencies, but some banks also offer accounts in euros or Singapore dollars. The advantage of kyat is availability, you can withdraw or make deposits in person, and also use ATMs. However, foreign currency accounts have more restrictions, they cannot be accessed using an ATM card, and withdrawals must be made in person. Moreover, not all branches are allowed to work with foreign currency.
But in general in Myanmar, people are polite and hospitable. People don't have surnames. The expatriate dress code is generally a light suit and tie for men and generally conservative attire for women.Risks vary geographically, but include armed ethnic separatist groups in certain areas, small-scale bombings, low overall crime rates, and poor travel conditions within the country.
The prices are comparatively higher for expats, but if you have a good job offer or you are really interested in living in Yangon, the city is waiting for you.
Pained by financial indecision? Want to invest with Adam?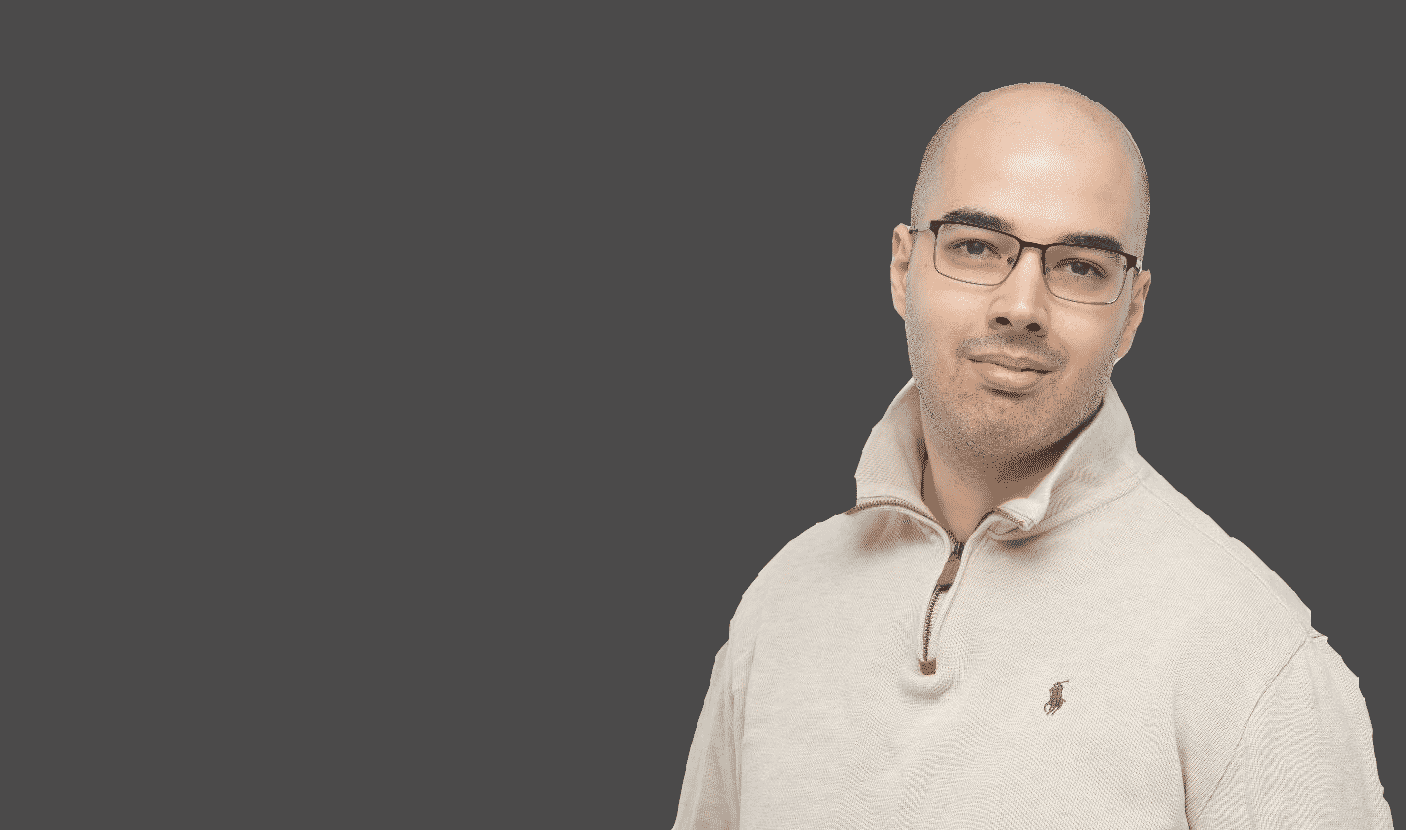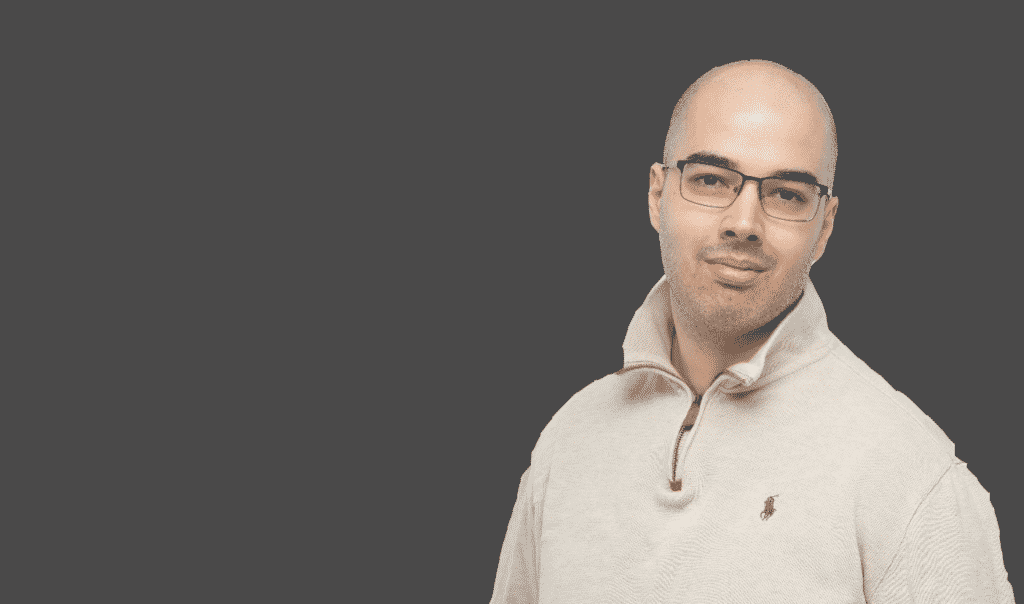 Adam is an internationally recognised author on financial matters, with over 244 million answers views on Quora.com and a widely sold book on Amazon
Further Reading
The article below focused on the following topics:
Is home ownership realistic for most millennials? Should it be considered desirable to begin with?
Should I buy or enter a stock when it's up, still increasing, or when it's down? I respond in detail to this one
What's the best country to retire on $600 a month? Is it even possible to live comfortably on that amount of money?
Will China become old before it is rich and fail to catch the US?
To read more click below