The best banks in Germany are some of the world's finest thanks to the country's robust and well-functioning financial system.
If you want to invest as an expat or high-net-worth individual, which is what I specialize in, you can email me (advice@adamfayed.com) or use WhatsApp (+44-7393-450-837).
Banking System in Germany
Because of Germany's robust economy and low unemployment rate, it has one of the most secure banking systems in the world.
This has helped the banks that operate in Germany to keep their excellent financial health and financial fundamentals intact, making Germany's banking system one of the most stable in the world.
However, there is a significant obstacle for the whole of the German banking system, and that obstacle is the persistent demand to lower the high-cost base by increasing earnings. This difficulty must be overcome.
In comparison to the other countries in Europe, Germany's number of different banks is far and by the most. Germany is home to roughly more than 1,800 different financial institutions.
10 Best Banks In Germany
1. Deutsche Bank
This bank occupies first place in the ranking of best banks in Germany when measured against the overall assets gained. At the same time, this is Germany's most successful private bank, therefore it holds the position of number one.
Deutsche Bank is a well-known international organization that offers a variety of financial services.
It now does business in 74 countries across the globe and has roughly 65,000 employees, of whom more than half are employed in locations other than Germany.
The financial institution provides its customers with a comprehensive selection of banking services, such as asset management, corporate finance, investment advisory services for cash and securities, private account holding, and more.
The business philosophy of Deutsche Bank places a significant emphasis on environmental responsibility and responsibility to future generations.
In 1999, the financial institution first adopted a sustainable management system that was in line with the requirements of ISO 14001. This system is now used throughout the whole group.
The Deutsche Bank Group offers a wide range of environmentally friendly products, including the Panda-Renditefonds, which contributes to the World Wildlife Fund for Nature's operations, as well as funds that make it possible for individuals to make charitable contributions.
In addition, the Microcredit Development Fund of Deutsche Bank, which is administered by the Deutsche Bank Americas Foundation, offers a significant contribution to the development of solid economic structures.
Micro credits are offered to the proprietors of small businesses, allowing them to either upgrade their existing machinery or open a retail outlet.
In addition, the bank provides its consumer businesses and the public sector with guidance on the management of sustainable practices and the use of technology that are consistent with these practices.
Through its day-to-day business operations, such as its lending policies, Deutsche Bank has the ability to inadvertently shape the local ecosystem.
The creditworthiness of a borrower is only one element that is considered when determining whether or not to provide a loan; other considerations include the borrower's ethical and sustainable behavior, as well as environmental and other issues.
The most recent report from 2021 indicates that Deutsche Bank has amassed a total of €1.324 trillion worth of assets. Frankfurt serves as Deutsche Bank's corporate headquarters.
It began operations in 1869, making it about 152 years old, and as of 2021 it has a total of around 82,969 workers. A loss of 1,356 billion euros was recorded for the year 2016.
Read the our full Deutsche Bank review article to know more.
2. DZ Bank Group
This bank is the second among the best banks in Germany as measured by the total assets that it has acquired.
The Deutsche Zentral-Genossenschaftsbank in Frankfurt am Main, which operates as DZ Bank AG, also acts as the corporate bank for the DZ Bank Group in addition to its roles as central bank and parent holding company.
To position itself as the industry's preeminent provider of financial services, the bank is working toward being known for the quality of the goods and services it offers as well as the effectiveness of its business operations.
The DZ Bank AG, in its capacity as the country's central bank, works closely with the country's network of around 850 local cooperative banks, serving as their subsidiary partner.
They think of, create, and deliver goods and services that are geared at every consumer category, and they provide main banks with services that balance out their liquidity and manage their financing in a dependable manner.
DZ Bank AG is a corporate bank with a worldwide focus that offers its small and medium-sized business clients a comprehensive selection of corporate finance solutions for use in both operations and investments.
They concentrate on fixed-income and private client securities services within investment banking, putting the outstanding placement power of the cooperative financial services industry to use between the custodial account institutions and capital markets.
Their international division acts as a central point of contact for main banks and the consumers they serve all over the globe.
For DZ BANK AG, being sustainable implies accepting responsibility for the company's actions as well as those of its workers, the community, and the environment in order to ensure the company's continued commercial viability.
Their conception of long-term viability is founded on time-tested principles of cooperation and core business principles that have been upheld for more than a century and a half.
DZ Bank AG views itself to be a supporter of its shareholders and holds the belief that economic, social, and environmental goals ought to be harmonious.
Relationships with shareholders, customers, workers, and business partners are characterized by trust, fairness, and dependability on their side.
This bank ended the year 2020 with a total asset acquisition value of 596 billion euros. The DZ Bank Group reported a profit of €2.197 billion in 2016, before taking into account any taxes.
As of the year 2020, DZ Bank Group has a total workforce of 31,410 people. It was amalgamated with WGZ bank in the year 2016. Frankfurt is the location of DZ Bank Group's main office and headquarters.
3. KfW
The KfW, previously known as the KfW Bankengruppe (banking group), is a development bank that is controlled by the German government.
KfW is today Europe's biggest promotional bank and the fourth-largest issuer of debt instruments; it was established as a public law entity in 1948 and has been in operation ever since.
It is one of the best banks in Germany in terms of assets, and it has over 3,600 people working for it.
The KfW Entwicklungsbank, often known as the Development Bank, is one of the branches that makes up the banking group. This particular branch is responsible for providing funding to various initiatives in parts of Latin America, Asia, and the Caribbean.
KfW Entwicklungsbank works toward achieving a number of the development objectives outlined by the German government.
These objectives include the improvement of sanitation and water supply, the production of renewable energy and improvements in energy efficiency, and the growth of the financial industry.
In addition to working in other areas, the KfW Development Bank is active in the fields of health care, education, forestry, agriculture, and municipal waste management.
The KfW Entwicklungsbank's overarching mission is to improve people's access to health care services as well as the nation's healthcare systems by providing financial support for integrated methods to addressing KfW's four key areas of focus, which are infectious disease, integrated healthcare systems, reproductive health, and health financing.
KfW is able to carry out its promotional duties thanks to its expertise in the following four primary areas: investment financing, promotion of developing nations, export and project finance, and consulting and other services.
The headquarters of KfW can be found in Frankfurt am Main, Germany.
However, the company also has branch offices in Berlin and Bonn, as well as a liaison office to the European Union in Brussels, and a number of offices in both developing nations and countries that are in the process of undergoing transformation.
This financial institution has amassed the third-most assets in all of Germany. In 2017, the bank bought a total of assets worth €472.3 billion.
In 2017, operational income (before advertising) was €1.669 billion. Almost seven decades have passed since its inception in 1948.
As of the year 2020, it is estimated to have 6,705 workers on staff. Frankfurt is home to KfW Bankengruppe's headquarters. KfW Bankengruppe is now known simply as "KfW."
4. Commerzbank
Commerzbank is the preeminent financial institution for Germany's middle market and a reliable partner for over 26,000 corporate client groups in addition to just under 11 million individual and small-business clients in the country.
This bank is the fourth among the best banks in Germany as measured by the total assets that it has acquired.
This bank brought in a total of €462 billion worth of assets throughout the year 2018. It was formed on February 26th, 1870, which is around 147 years ago.
As of the beginning of September 2018, the headquarters of Commerzbank in Frankfurt was home to about 49,174 workers.
According to the most recent report, the total sales and operating income in 2016 were respectively 13.71 billion euros and 1.64 billion euros.
The Private and Small-Business Customers Segment as well as the Corporate Clients Segment of the Bank each provide a broad selection of financial services to their respective clientele.
Commerzbank is responsible for around 30 percent of all of Germany's international commercial transactions and has a presence in nearly 40 countries around the world serving its corporate clientele.
The German middle class, huge corporations, and institutional customers make up the bulk of the bank's clientele.
As part of its worldwide operations, Commerzbank provides assistance to customers with German connections as well as businesses working in a variety of sectors with a focus on the future.
In the area of Private and Small-Business Customers, the Bank is there for its customers with its Commerzbank and comdirect brands in a variety of ways, including in-person at its branches, as well as online and through mobile devices, as well as in the advising center.
Its Polish affiliate, mBank S.A., is an innovative digital bank that serves over 5.7 million individual and business clients, mostly in Poland but also in the Czech Republic and Slovakia. mBank S.A. is headquartered in Poland.
5. HypoVereinsbank (UniCredit Bank AG)
One of UniCredit's many offshoots is a financial institution known as HypoVereinsbank. HypoVereinsbank is the fifth-largest financial institution in Germany according to the total assets that it has accumulated.
The city of Munich serves as the location of its registered office, and the company is a part of the Cash Group.
UniCredit Bank AG became a subsidiary of UniCredit S.p.A. in 2005. UniCredit S.p.A. is an Italian company that provides financial services and is based in Milan.
In 2008, when the transfer resolution was put into the commercial register, the equity of the minority shareholders were squeezed out and transferred to UniCredit S.p.A., the primary shareholder. This was done as part of a squeeze-out.
As a result, HVB was converted into a fully owned subsidiary, and the company has not been publicly traded on a stock market ever since.
HVB is primarily focused on private customers' businesses and corporate banking, private banking or wealth management, customer-related capital market operations, and other associated financial services in Germany, where it operates.
In its capacity as a mixed mortgage bank, it is authorized to carry out banking activities in the same manner as a universal bank, as defined by the Mortgage Banking Act. Additionally, in its capacity as a mortgage bank, it is licensed to issue pfandbriefs.
This bank ended the year 2014 with a total asset acquisition value of 300.3 billion euros. Its entire equity is equal to 19 billion euros. 1998 marked the beginning of its existence.
Munich is the location of HypoVereinsbank's main office and headquarters. As of the end of the year 2019, this bank has a total workforce of 12,194 individuals working for it.
6. Landesbank Baden-Württemberg
The Landesbank Baden-Wurttemberg has achieved the position of sixth place among the best banks in Germany based on the total assets it has accumulated.
Private consumers, customers of real estate finance, customers of corporations, customers of savings banks, and customers of capital markets are the five categories of banking clients that this financial institution serves.
Landesbank Baden-Wurttemberg (LBBW) is a universal bank and the Landesbank for various Federal States of Germany (Baden-Wurttemberg, Rheinland-Pfalz, Sachsen). As of the year 2018, it is the largest state-sponsored landesbank lender in Germany.
The LBBW is a commercial bank that offers a comprehensive range of banking services. It also serves as the central bank for savings banks in the states of Baden-Wurttemberg, Saxony, and Rhineland-Palatinate.
Information technology, telecommunications, software, industrial technologies, life science, and innovative service delivery are the primary areas of concentration for this organization.
It looks to make investments in Southern Germany the majority of the time, but it will also evaluate opportunities in other parts of Austria, Germany, and Switzerland.
The merger of SudwestLB, Landesgirokasse, and the commercial banking operations of L-Bank took place on January 1, 1999, and resulted in the formation of Landesbank Baden-Wurttemberg (abbreviated as LBBW).
The Baden Wurttembergische Bank, also known as the BW-Bank, became a legally dependent entity under public law on August 1, 2005 and was subsequently absorbed into the LBBW.
Formerly known as Landesbank Rheinland-Pfalz, the institution was rebranded as Rheinland-Pfalz Bank on the day it was merged into the LBBW Group on July 1, 2008 under the name LBBW Rheinland-Pfalz Bank.
In 2007, the governor of the state of Baden-Wurttemberg, Gunther Oettinger, made the announcement that LBBW will pay an initial sum of 250 million euros, which is equivalent to $342 million, for its rival Sachsen LB.
On April 1, 2008, LBBW reorganized its business in Central Germany (Thuringia, Saxony-Anhalt, and Saxony) under the umbrella of Sachsen Bank. This change took effect immediately.
LBBW had already grown to become the largest and most powerful of Germany's seven surviving autonomous public Landesbanken by the time the financial crisis of 2007–2008 occurred.
Despite this, it was forced to accept a bailout from the state in the amount of 5 billion euros, and it cut the value of its portfolio of risky assets from 95 billion euros in 2008 to 3 billion euros in 2014.
Along the same lines as other public lending institutions, it decided to seek assistance from its local state owner rather than applying for assistance via SoFFin, the rescue program run by the federal government.
In 2009, the European Commission gave its approval to a proposal for the organization's reorganization, which called for the institution to concentrate on its primary regional banking operations, reduce its participation in the capital market and proprietary trading, and reduce the size of its balance sheet.
In 2019, the Islamic Development Bank (IsDB) selected LBBW to be one of six banks that will be tasked with the mission of raising $1.5 billion in five-year sukuk.
According to the data from March 2014, relbanks.com states that the company has accumulated total assets of €285 billion.
On March 1, 1999, it was first established. This financial institution calls Stuttgart home for its main office.
There are around 10,840 people working there at the moment.
7. Bayerische Landesbank (BayernLB)
As a result of the accumulation of total assets, Landesbank Baden-Wurttemberg has achieved the position of seventh place among the best banks in Germany.
The Bayerische Landesbank, sometimes known as the Bavarian State Bank, is a publicly controlled bank with its headquarters in Munich, Germany.
It is one of the six Landesbanken in Germany. It is held by the Free State of Bavaria to the extent of 75% (indirectly, through BayernLB Holding AG), and the Sparkassenverband Bayern, which is the umbrella organization of Bavarian savings banks, owns the other 25%.
It is the seventh biggest financial institution in Germany and has a total balance of 220 billion euros and 7,703 workers (in the group; 3,343 of those employees work for the bank itself).
The BayernLB Group is a commercial bank that provides clients in the private, industrial, investment, and international business sectors with a comprehensive selection of banking services.
This includes activities such as lending money, trading securities, and managing assets, in addition to the issue of medium-term and long-term bonds and securitization.
The bank is refinanced using a wide array of instruments that fall under the category of commercial debentures.
BayernLB, in its capacity as both a state and municipal bank, is accountable for providing complete credit and financial guidance for the state of Bavaria, as well as for its towns and districts.
The bank has its hands in a wide range of other business sectors thanks to the subsidiaries it owns.
The Bayerische Landesbodenkreditanstalt is an entity of the state government that is responsible for housing policy. In addition, BayernLB is active in retail banking because to the fact that it wholly owns the German Kreditbank, which is headquartered in Berlin.
According to relbanks.com, as of the month of March in 2014, it has accumulated total assets of €257.743 billion. It was established in the year 1884.
Large corporations, customers of asset management, customers of real estate, and numerous financial institutions may all take advantage of the plethora of services that BayernLB has to offer.
The headquarters of the Bayerische Landesbank, often known as BayernLB, may be found in Munich. About 7,000 people are employed by this financial institution.
8. Norddeutsche Landesbank (Nord/LB)
The Landesbank Baden-Wurttemberg has achieved the position of eighth place among the best banks in Germany in terms of the total assets it has accumulated. According to the report that was published in 2018, it has accumulated total assets of €160 billion.
This information comes from relbanks.com. 1970 was the year it started operations. It provides services to individual clients, public clients, corporate clients, and institutional clients throughout all four market segments.
Hanover is the location of this bank's main office and headquarters. As at the end of 2017, the company had around 6,453 workers.
It is a public corporation with its headquarters in Hanover, and its branches can be found in both Braunschweig and Magdeburg.
Lower Saxony and Saxony-Anhalt make up the bulk of the company's shareholders. Regional Sparkassen have a minority ownership in the company equal to 35 percent.
NORD/LB was formed in 1765 as Braunschweigische Staatsbank. The bank began doing business for the first time on July 1, 1970, with its present name.
Investment banking, corporate finance, agricultural and real estate banking, private banking, and ship and aircraft financing are the primary sectors in which NORD/LB focuses its attention as a specialist financial institution.
NORD/LB has satellite offices in all of the world's most important financial and trading cities, including New York City starting in 1991, London starting in 1985, and Singapore starting in 2004.
Today, NORD/LB is the biggest bank in Germany in terms of both domestic and foreign bond offerings.
A new state compact was made in 1992 between the federal states of Lower Saxony, Saxony-Anhalt, and Mecklenburg Western-Pomerania, which resulted in NORD/LB being the first landesbank to be held by three German federal states. Mecklenburg-Western Pomerania lost its interest in NORD/LB in 2005.
9. Landesbank Hessen-Thüringen (Helaba)
As a result of the accumulation of total assets, Landesbank Hessen-Thuringen has achieved the position of ninth place among the 1,800 banks that are located in Germany.
According to the report from 2020, it has accumulated total assets of 219.3 billion euros. This information comes from relbanks.com. It began operations on June 1, 1953, and as of 2021, it has around 6,000 people on its payroll.
Both Frankfurt and Erfurt serve as the corporate headquarters for Helaba. In addition, it serves as a central clearing institution and supplies forty percent of the savings banks in Germany.
10. NRW.Bank
NRW.Bank has maintained its position as the tenth among the best bank in Germany in terms of the total assets acquired.
NRW.Bank has around 1,348 staff members on its payroll. It provides a wide range of services, including equity financing, promotion loans with low interest rates, and consultancy services. In addition to that, it is involved in both treasury services and enterprises that are connected to the capital markets.
NRW.BANK, sometimes known by its short form WestLB, is a significant commercial and investment bank based in Germany.
The state of North Rhine-Westphalia, the Savings Banks and Giro Associations of the Rhineland and Westphalia-Lippe, as well as the Regional Associations of the Rhineland and Westphalia-Lippe, are its owners (guarantors). It is headquartered in the city of Dusseldorf.
A merger in 1969 between the Rheinische Girozentrale und Provinzialbank in Dusseldorf (1854; "Rhineland National Exchange and Provincial Bank") and the Landesbank fur Westfalen Girozentrale in Munster (1832; "Westphalian National Exchange Bank") resulted in the establishment of the current bank, which took its current name at the time of the merger.
Throughout the 19th and 20th centuries, these two banks were an essential component in the process of Rhineland-Westphalia's economic expansion, which was funded in large part by their lending activities.
They decided to combine in order to better compete with the three most important commercial banks in Germany, which are Deutsche Bank, Dresdner Bank, and Commerzbank, and so they did this by merging.
The state of North Rhine–Westphalia, which is the most populated state in Germany and home to the Ruhr industrial zone, is where you'll find the WestLB, the state's central bank.
The bank offers a variety of financial services, including corporate loans, commercial banking, mortgage loans, trade finance, loans to states and municipalities, deposit facilities, leasing, money markets, and international commercial transactions. In addition, the bank provides export financing for local manufacturers.
Additionally, WestLB serves the area's savings associations as a clearinghouse for their transactions. WestLB operates primarily as a wholesale bank, hence its branch network is rather limited.
Global Finance Magazine has recognized NRW.Bank as one of the "Safest Banks in Europe," and one of the "Safest Banks in the World."
According to the report published in 2017, the total assets this bank had acquired amounted to 147,583,809,613.28 billion euros. It was established in the year 2002. This bank has locations in both Dusseldorf and Munster that serve as its headquarters.
Pained by financial indecision? Want to invest with Adam?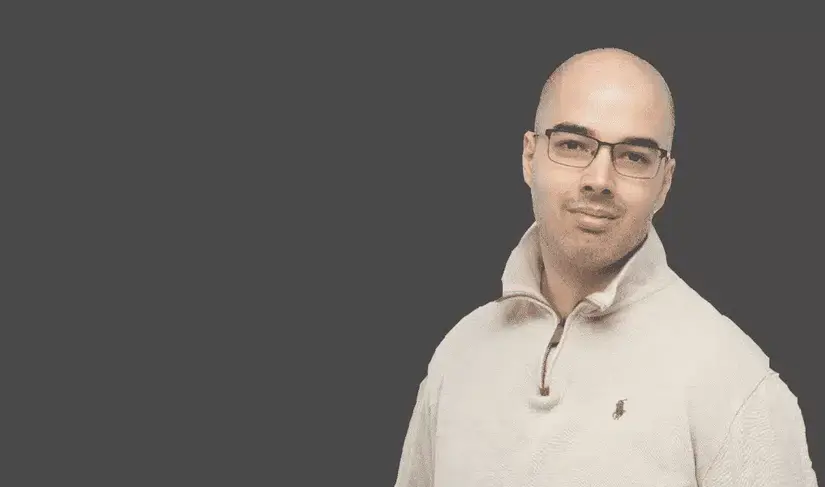 Adam is an internationally recognised author on financial matters, with over 668.8 million answer views on Quora.com, a widely sold book on Amazon, and a contributor on Forbes.