The best banks in Macau provide the best banking products and services to diverse clients in the country. Here are 10 of them.
If you want to invest as an expat or high-net-worth individual, which is what I specialize in, you can email me (advice@adamfayed.com) or use WhatsApp (+44-7393-450-837).
Economy Of Macau
Macau's economy has relied heavily on the gaming industry for decades. It is one of the low-cost destinations where you can get a second residency.
Macau's unique position in the global leisure and tourism industry has led to significant growth in other sectors of the economy, which in turn has enabled Macau's banks to diversify their investment portfolios.
Banking In Macau
Only four of Macau's 27 regulated banks are based in the Special Administrative Region. Local banks in Macau provide significant financial backing to many sectors of society and contribute to the city's overall infrastructural development.
Macau is known as a tax haven and offshore financial hub because of its liberal laws, free port, and lack of limitations on foreign exchange transactions.
The Monetary Authority of Macau is in charge of overseeing and regulating the financial sector, while the Macau Trade & Investment Promotion Institute is in charge of the non-financial sector of Offshore Macau.
Since Macau's urbanization and growth are progressing at a more rapid rate than in Singapore or Hong Kong, the banking industry in Macau will need to catch up.
10 Best Banks In Macau
1. Bank of China (Macau)
Overview
Bank of China is the oldest financial institution in Macau, having opened its doors in 1950. Today, it is the institution with the most assets and is one of the best banks in Macau.
The Macau branch is one of the major foreign branches of the Bank of China. Bank of China is one of the best wealth management banks in Hong Kong.
Nam Tung Bank was created as a branch of the Bank of China in Macau on June 21, 1950. In accordance with the regulations of the administrative region, the bank was given the legal status of a financial institution and given the name Nam Tung Bank.
The office space that Nam Tung Bank occupied was less than one hundred square meters, and the total number of employees who worked there was little more than twenty. The bank was considered to be on the smaller side of things.
Nam Tung Bank established its first subsidiary, the Hung Kai Si Branch, in 1967 in order to better serve the expanding economy of the 1960s. Since that time, the bank has continued to expand its operations on a smaller but steadily increasing scale.
Nam Tung Bank received authorization from the government of Macau on the first day of 1987 to legally transform itself into the Bank of China Macau Branch. This transition took effect immediately.
Banking Products and Services
In addition to providing corporate and individual banking services in Macau, the branch in Macau has a complete banking license. The Bank of China location in Macau is their biggest branch outside of China. Recent years have seen a period of significant growth in:
Structural Financing;
Investment Banking;
Internationalized Professional Services; and
Comprehensive Cross-Border Banking Services
Investment banking services include structural financing as well as comprehensive cross-border banking services.
In 2016, the bank employed 1,600 workers throughout its 36 sub-branches, which contributed to its overall asset base of more than 540 billion Macanese Patacas (MOP).
Local talent is supported by offering a wide variety of job and social development possibilities, while also encouraging the growth of the economy and the accumulation of wealth for the community as a whole.
Additionally, the bank offers its customers the following additional services:
Automated Teller Machine
Self-Service Coin Exchange Machine
Cheque Deposit Channel
Cash Withdrawal and Deposit Machine
Macau Branch of the Bank of China is the biggest overseas branch of the Bank of China and controls forty percent of the local business. As an agent of the state treasury and a major issuer of banknotes, the Bank of China Macau Branch is an important financial institution.
It is totally committed to offering the best possible services to its clients, but it also provides full assistance to the SAR Government in its efforts to administer within the law and properly execute all financial and monetary policies.
Bank Assets
It has been responsible for managing around 19.47 quadrillion yen worth of total assets.
In 2017, the Bank of China reported that it earned a net interest income of around 338.39 billion yuan. During the same year, the Bank of China reported a net income of around 184.99 billion yuan. It has about 1,600 people working for it now.
The bank has 36 sub-branches and a total asset base of approximately 540 billion Macanese Pataca (MOP) as of the end of the year 2016.
In Macau, the Bank of China has total assets at HKD 706.3 billion (about USD 90.8 billion), as stated in the 2020 Annual Report of the Bank of China.
2. Industrial and Commercial Bank of China
Overview
ICBC Macau, also known as the Industrial and Commercial Bank of China, is the third biggest domestically incorporated bank among the best banks in Macau.
Industrial and Commercial Bank of China was once known as Seng Heng Bank, and it now holds the position of being Macau's third-largest domestically incorporated bank.
In Macau, the bank employs a total of 500 workers across 14 locations, three subsidiaries, and other operations.
It has improved its deposit-taking business as the biggest local bank by adapting its products to retail clients, major corporate customers, and government institutions, consequently increasing customer service. This has led to a rise in the bank's overall deposit-taking business.
Other efforts include things such as:
A framework for integrated risk management that controls credit, market, and operational risks simultaneously.
The extension of banking services so that they may better serve Portuguese-speaking nations was a development strategy.
The offering of a wide variety of services, some of which include Cash Management, Syndicated Loans, Trade Finance, Investment Banking, Credit Card Acquiring, and Pre-settlement.
The Industrial and Commercial Bank of India (ICBC) opened a branch in Macau in January 2020, quickly becoming the city's second most prominent financial institution as a result of its success. It has over 500 people working for it now.
Banking Products and Services
ICBC's Macau Branch delivers complete financial services to its clientele by capitalizing on the company's market-leading position, diverse business structure, strong innovation capabilities, and brand value.
These services include syndicated loans, special financing, trade finance, and international settlements, among others.
ICBC's long-term goal is to establish itself as a vital financial and commercial centre for the Greater Bay Area as well as Portuguese-speaking nations.
Bank Assets
It has dealt with around RMB28.20 trillion worth of the total assets. The Industrial and Commercial Bank of China (ICBC) branch in Macau reported a net interest income of around RMB146.01 billion for the September quarter that concluded in 2018.
ICBC (Industrial and Commercial Bank of China) Macau had a net income of around RMB79.46 billion in the same quarter as the previous one.
ICBC Macau reported total assets of RMB 356.5 billion in 2021, which is equivalent to around USD 55.2 billion.
3. Tai Fung Bank
Overview
This prestigious financial institution in Macau was established in 1942 by a conglomeration of Macau and Hong Kong merchants.
In 1984, the Bank of China (Beijing) was extended an invitation to take part in the establishment of the bank as shareholders, with the expectation that it would control fifty percent of the bank's total capital of one hundred and sixty million MOP.
After then, by the year 1991, the bank's capital had multiplied by multiple orders of magnitude to reach more than 1 billion MOP.
There are now 25 local branches under its umbrella. In addition to the standard banking services of deposits, loans, and financing for commercial transactions, the bank also participates in a variety of activities in Macau that are geared toward financial growth.
By way of illustration, the most recent iteration of Tai Fung Bank's mobile banking application has a completely revamped user interface, as well as an improved user experience and expanded range of services.
The Tai Fung Bank has between 21 and 50 employees and generates between $5 and $10 million in annual income. This financial institution also has its headquarters in Macau.
The bank has a strong presence in the local market, and as a result, it will exploit the potential of both retail and corporate enterprises, therefore boosting the collaborative efforts of various business lines.
The financial institution is committed to doing all in its power to quicken the pace of product and technology innovation, prioritize the achievement of operational compliance, and protect the profitability of business expansion.
In the future, Tai Fung Bank will adhere to a customer-centric and market-oriented strategy, enhance business innovation, provide services of a better quality, and work toward the goal of being the first among the best banks in Macau.
Bank Assets
By 1991, the bank had expanded its capital many times, passing the MOP 1 billion barrier, and as of 2016, the bank's total assets amount to MOP 151.9 billion.
According to the Annual Report of Tai Fung Bank for the year 2020, the total assets of the bank amounted to roughly 7.3 billion USD (or 58.4 billion MOP).
4. Luso International Bank
Overview
The bank was first established in Macau in the year 1974. In the year 1985, it was acquired by Xiamen International Bank Co. Ltd (XIB) and became its subsidiary. This was China's first joint-venture bank at the time. It is known as one of the best banks in Macau.
Since that time, the bank has developed into a high-quality commercial bank with total assets at 100 billion MO pesos in 2016. This demonstrates the bank's continued commitment to excellence.
It has approximately 400 employees and maintains 13 branches in convenient locations, which enables it to cater to a diverse range of clientele.
Luso International Banking Ltd., considered one of the pillar banks in Macau, is actively collaborating with the local community to create a more peaceful environment in Macau.
They intend to stay up with the times, engage in exploration and innovation, proactively react to national strategic planning and deployment, and genuinely execute the company's goals for its own growth in the future.
In addition, the bank seeks to realize its worth and accomplish its objective of being a bank with warmth by consistently supplying clients with financial services that are more professional, of higher quality, more intelligent, and more secure.
It makes every effort to produce more value for society as a whole, as well as for its shareholders, its customers, and its workers. As a result, it intends to go on with determination in the pursuit of its strategic aim of "high-quality and sustainable development."
It has a team of over 400 individuals, and its 13 branches are all situated in prominent locations, which allows it to serve consumers of varying demographics and financial circumstances.
Banking Products and Services
The goal of the bank is to provide goods and services of the greatest possible quality, with the intention of making a positive contribution to the socioeconomic development of Macau as a whole.
The primary focus of the bank is the provision of banking services and other associated financial products and services, such as deposits, autopay services, loans, personal insurance, corporate loans, individual pension funds, syndicated loans, money exchanges, electronic banking, card services, and other products and services.
Bank Assets
Its total assets were MOP 100 billion in 2016, and their quality has remained at an ideal level during this time.
According to the bank's financial accounts as of the 31st of December in 2020, the entire value of the institution's assets was 5.77 billion MOP, which is equivalent to around 722 million USD.
5. Banco Nacional Ultramarino
Overview
This was a Portuguese bank that started out in 1864 in Lisbon, Portugal, and eventually expanded its activities all over the globe, focusing especially on Portugal's overseas provinces.
Later, in the year 2001, it merged with Caixa Geral de Depósitos, which was a savings bank that was controlled by the Portuguese government.
As a result of this merger, it ceased to exist as an independent legal organization in Portugal and now conducts its business under the brand of Banco Nacional Ultramarino.
In addition to this, the Bank of China has granted permission to issue Macanese Pataca BankNotes to this institution alone, making it the only financial institution in the world to do so.
Banking Products and Services
As one of the best banks in Macau, they make it a priority to provide high-quality goods and services to a diverse range of individual and corporate clients in order to make a positive contribution to the expansion of the economy, the heightening of competitiveness, and the consolidation of the outcomes.
BNU offers its customers a wide range of high-quality financial goods and services, including as deposits, investments, and credit facilities.
This is made possible by an effective model of corporate governance, which the company upholds while also adhering to the highest ethical standards.
In addition, BNU capitalized on innovation by making a contribution to the idea of a "Smart City" and concentrating its efforts on assisting Macau enterprises in their efforts to internationalize their operations.
Bank Assets
The Bank is responsible for managing around MOP66.60 billion worth of the total assets. In 2017, Banco Nacional Ultramarino has produced net interest income of around MOP771.56 million.
During the same period of time, Banco Nacional Ultramarino had a net income of around MOP616.31 billion.
One of the oldest and best banks in Macau, the Banco Nacional Ultramarino (BNU), had total assets in the year 2020 that amounted to around USD 28.6 billion. These assets were denominated in the local currency of Macau, which is MOP.
6. OCBC Wing Hang Bank
Overview
Oversea-Chinese Banking Corporation Limited, often known as OCBC, is a publicly traded company that provides financial services. It is a fully owned subsidiary of OCBC Wing Hang Bank Limited, which is located in Hong Kong.
OCBC was first established in the year 1941 as Banco Wen Hang and has its headquarters in Singapore.
OCBC Wing Hang Bank provides its clients with improved access to the market, a heightened banking network, and a broadened selection of commercial, personal, and financial services, products, and solutions.
The Fitch rating for the bank is an A.A.-, making it one of the highest-rated financial institutions in Macau. This secures the place of OCBC Wing Hang Bank as one of the best banks in Macau.
It has over 500 people working for it now.
Banking Products and Services
The OCBC Wing Hang Bank Limited's Macau office is able to provide the following services to its clients at their request:
A complex network designed specifically for banking procedures
An increased availability of market access
The customer's individual requirements as well as their corporate requirements were met by a comprehensive selection of goods and services.
This bank operates branches in a number of Southeast Asian nations, including Greater China, Singapore, and Indonesia, in addition to Macau. It offers several services including:
Asset Management and stockbrokering services;
Services related to Wealth Management; as well as
Treasury Insurance services.
OCBC Bank's private banking services are supplied by its wholly-owned subsidiary Bank of Singapore.
Bank of Singapore works on a distinctive open-architecture product platform, which allows it to shop for the best-in-class solutions to fulfill the objectives of OCBC Bank's customers.
OCBC Bank and its subsidiaries provide its clients with a broader banking network, access to global markets, and a comprehensive assortment of financial goods and services to meet their individual and commercial requirements.
Bank Assets
In 2017, it was responsible for managing around HK$277.33 billion worth of the total assets. OCBC Wing Hang Bank's (and its subsidiaries') total assets in 2020 were valued at HKD 297.6 billion (about USD 38.2 billion).
7. Banco Comercial De Macau (BCM)
Overview
Since its founding in 1974, Banco Comercial de Macau bank has become one of the best banks in Macau.
The bank caters to local clients and works to advance economic growth in the surrounding area. It is engaged in the continued maintenance of operations pertaining to trade finance and makes a contribution to the support of large infrastructure investment projects.
The BCM bank is recognized as a top financial institution in Macau. Since its founding in 1974, BCM bank has been providing for the financial needs of its local clients and assisting in the development of the economy of the Territory.
This has been accomplished by providing assistance for significant infrastructure investment projects and being historically active in trade financing.
In recent years, BCM Bank has implemented an extensive reorganization plan, which included the creation of a new corporate image in addition to a variety of other techniques.
The purpose of this strategy was to increase the bank's productivity and get it ready for the next century.
Banking Products and Services
Through its vast network of domestic retail locations and other connected media, the leading bank in Macau provides a wide variety of high-quality financial goods and services, including loans, deposits, and insurance. These products and services may be obtained by customers.
The bank has always adjusted its operations to account for shifting conditions. It has lately been subjected to reorganizational proposals, which include technological modernisation, operation organisation, corporate image development, and renovation of premises.
Bank Assets
This Bank acquired a total of MOP$20.74 billion in assets in 2018. Banco Comercial De Macau had a total asset value of MOP 182.9 billion (about USD 22.8 billion) in 2020 (when combined with the value of its subsidiaries).
8. Well Link Bank
Overview
Well Link Bank, a wholly owned subsidiary of Portugal's Novo Banco S.A., was established in 1996 and granted a full banking license in the same year.
In September of 2017, the company officially changed its name to Banco Well Link S.A. (Well Link Bank).
As a bridge between China and Portuguese-speaking nations, Well Link Bank is committed to creating a small but effective boutique bank by establishing a comprehensive smart financing network in Macau and an all-around open smart finance services platform.
With the motto "Remain true to our original aspiration and serve the society sincerely," they want to continue serving the local Macau community while also expanding to the Greater Bay Area and China.
Banking Products and Services
Corporate, Foreign-Exchange, and Private Banking are its primary areas of expertise. Hence, the company offers corporate services with trade financing and private banking. This bank is one of the best banks in those fields.
In addition to providing traditional financial services for Macau's industrial and commercial sectors, the bank also provides services in the entertainment and tourist sectors. Interestingly, the bank also provides services in the gambling sector as Macau is known as a gambling destination.
The group's connections to businesses in Latin America and Africa facilitate the growth of Chinese businesses abroad and vice versa. The bank also provides morale-boosting encouragement and financial backing to rapidly expanding Chinese businesses.
Bank Assets
The company had a net profit of 1.13 million MOP in 2016. Shanghai is home to the bank's only other international outpost.
9. Macau Chinese Bank
Overview
Originally founded as Finibanco (Macau), Macau Chinese Bank was acquired by Winwise Holdings Limited (a wholly owned subsidiary of Hong Kong Chinese Limited) in 2002. This bank is one of the best banks in Macau.
At the start of a new era, Macau Chinese Bank will prioritize good governance and talented employees in order to take advantage of growth prospects presented by the Belt and Road.
From its base in Macau, it aspires to become a leading international commercial bank in the Bay Area, with its own distinct brand characteristics, by adhering to the general requirements of prospering the bank with technology, developing the bank with service, and adhering to the belief of showing what you want.
Banking Products and Services
Investment holding is the primary business of Hong Kong Chinese Limited, and the company also provides services related to investment holding, hotel operations, property investment and development, project management, securities brokerage, financial investment, banking, securities investment, lending, and other related financial services.
Besides traditional banking services like loans and deposits, this bank also offers services like underwriting, fund management, corporate finance, investment in stocks and brokerages, and more.
In addition to its many other offerings, MCB also provides financial services (SME financing, international trade, import-export financing); trading securities services, insurance (general, commercial, etc), customer deposits accounts and savings accounts, and time deposits in USD/EUR.
Bank Assets
Macau Chinese Bank reported total assets of MOP 37.8 billion in 2019 (which is equivalent to around USD 4.7 billion). The total assets of Macau Chinese Bank in 2020 were estimated to be roughly 5.1 billion USD equivalents, or 40.9 billion MOP.
10. Banco Delta Asia
Overview
Banco Delta Asia bank is Macau's tenth-largest financial institution and is one of the best banks in Macau. It is currently operating in eight locations with 150 employees.
The bank was established in 1935. Due to the particular restrictions that have been placed by the United States government, the bank is now able to accept deposits from North Korea.
Because of suspicions about Banco Delta Asia's relationship with the government of North Korea, which is said to have held $25 million at the bank in different accounts, the United States Treasury issued an order in March 2007 requiring firms and financial institutions based in the United States to sever their ties with the bank.
Banco Delta Asia was targeted out by U.S. authorities despite the fact that almost every bank in Macau received North Korean cash. The reason for this was that the closure of a smaller bank would generate less of a ripple effect in the financial system.
It has more than 150 people working for it throughout its 8 locations.
Bank Assets
In 2016, Banco Delta Asia reflected a value of MOP98.25 million. The most recent report of total assets was done in 2019 when Banco Delta Asia has total assets at MOP 88.5 billion, which is equivalent to around USD 11.1 billion.
Pained by financial indecision? Want to invest with Adam?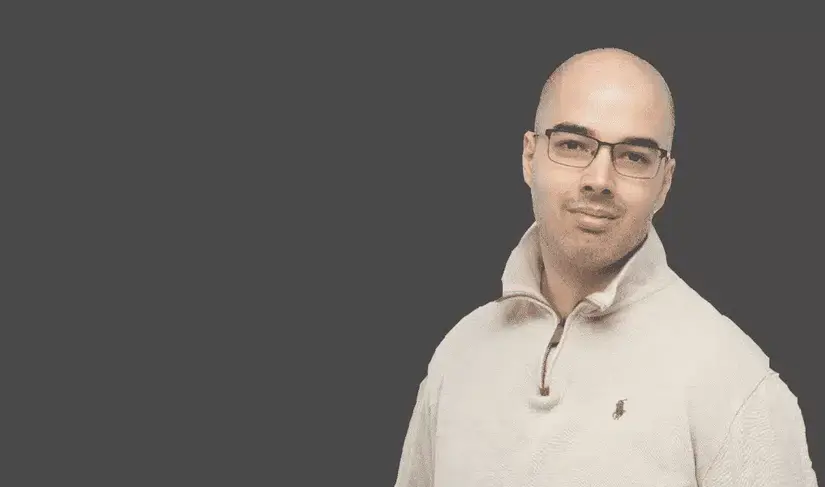 Adam is an internationally recognised author on financial matters, with over 669.2 million answer views on Quora.com, a widely sold book on Amazon, and a contributor on Forbes.