10 Best Banks in Thailand
If you are looking to invest as an expat or high-net-worth individual, which is what I specialize in, you can email me (advice@adamfayed.com) or use WhatsApp (+44-7393-450-837).
Introduction
The 10 best banks in Thailand are a reflection of the Thailand's resiliency and progressive culture.
Southeast Asia's second-largest economy is Thailand.
Thailand is a country that has withstood numerous storms, both physically with the 2004 tsunami and figuratively with the 1997 Asian financial crisis, despite the fact that the COVID-19 epidemic will surely have a detrimental effect on it.
They overcame difficulties by being adaptable and finding success.
Here are the 10 best banks in Thailand.
10 Best Banks in Thailand
1. Kasikorn Bank
Its entire assets are worth $70.8 billion. The bank formerly known as the Thai Farmers Bank was founded on June 8, 1945, and among its services are consumer banking, business banking, and corporate banking.
Based on its total assets, loans, and deposits, Kasikorn is the fourth-largest commercial bank in the nation. In 1973, they were the first bank in the nation to start providing credit card services.
The bank introduced a secure mobile payment system for the first time in the world in 2011. They were also the first escrow agents for home buyers and sellers in the nation.
Currently, Kasikorn has 1,054 branches, 9,460 ATMs, 5 overseas branches, and over 20,000 employees.
The Bank prioritized assisting farmers, in line with the demographics of Thailand at the time. Its previous name was Thai Farmer's Bank.
Kasikorn's economy expanded alongside that of the nation.
The "Reengineering Policy" developed by Kasikorn in response to the economic crisis of 1997 brought on by the rapid expansion of the 1980s and 1990s allowed the company survive and eventually flourish once more.
The Bank has also led the way in significant advancements in banking.
It was one of the first banks in the world to provide credit cards in 1973, and it was also the first bank to provide secure mobile phone payments.
2. TMB
The Thai Ministry of Finance owns 26% of TMB Bank, followed by the DBS at 7% and the Thai military at 2%. ING owns the majority of TMB at 30%. It has $24.6 billion in total assets.
Field Marshal Sarit Tanarat, who sought to establish a commercial bank to only provide financial services for military personnel, is the one who came up with the idea for the bank. It opened to the general public as a full-service commercial bank in 1973.
The Asian Banker Leadership Achievement Award presented in April 2015 recognized TMB's CEO as "Best CEO in Asia Pacific 2015." Additionally, "Best Managed Bank in Asia Pacific" was given to the bank.
Sarit Tanarat, a Field Marshal in the Thai Army who took control following a coup in 1957, founded TMB Bank.
Sarit was well renowned for striving to reform the nation during these tough times, even if it meant employing dubious methods like using an ax to cut down an opium den himself.
His plans were successful because he was focused with modernizing and reviving the economy.
After only a few years, Thailand's gross domestic product began to grow by 8% annually, bringing relief to the nation's formerly underdeveloped regions.
In 1973, TMB Bank converted to a commercial bank and kept up its performance.
It was recognized as Asia Pacific's Best Managed Bank in 2015.
The first bank to receive the distinction in Thailand was TMB.

3. Siam Commercial Bank (SCB)
The Siam Commercial Bank, widely regarded as Thailand's first domestic bank and one of the best banks in Thailand, was founded informally in 1904 and formally in 1907. They are a universal banking organization and were the first to launch ATMs in the nation in 1983.
It has a total asset of $82.1 billion and operates in the banking, insurance, real estate, and leasing sectors.
1993 saw the public company's registration.
Thailand's first bank is called Siam Commercial Bank, or SCB.
In 1907, it was established by royal charter. SCB is renowned for concentrating on sectors including leasing, real estate, and insurance, but its influence goes far deeper than that.
SCB was the issuer of the first ATMs in Thailand. 1983 was a nice year.
A new strategic plan that SCB has implemented "responds to the financial services industry's rapid transition, which is being molded by digital technology, regulatory reform, and changing consumer behavior."
Currently, SCB employs over 27,000 people.
4. Bangkok Bank
Bangkok Bank is Thailand's largest bank by assets, with a total of US $78 billion. With such asset, it surely is one of the best banks in Thailand.
The bank has 1,238 local branches, 9,211 ATM machines, and 26 international branches in 14 countries, making it the top Thai bank with the greatest overseas branch network.
The bank, which was founded on October 8, 1999, is a publicly traded firm that ranks among the top five in terms of size on the Thai Stock Exchange.
Bangkok Bank, which is somewhat more recent than SCB, has had a significant impact on the economy.
One of the biggest banks in Southeast Asia, The Bank is Thailand's industry pioneer in corporate financing. With more than 17 million customer accounts, Bangkok Bank is the industry leader in retail banking.
Thailand's BrandAge Magazine voted Bangkok Bank the Most Trusted Bank in 2020.
5. Krungthai Bank
The Krungthai Bank is 56% controlled by the Thai government and has a total asset value of $83.4 billion USD.
The bank was established on March 14, 1966, as a result of the merging of two government-run banks.
Krungthai was the first state-owned company to list on the Thai Stock Exchange on August 2, 1989. Commercial banking is one of its services, and it acts as a conduit for financial services for the government.
KTB, sometimes known as "The Convenience Bank," has the most domestic branches of any Thai bank and specializes in providing financial services to rural communities, which frequently have limited options.
KTB employs over 29,000 people.
You'll see that each of these five banks has three things in common: excellence, innovation, and simplicity. As a payment service alternative in Thailand, Statrys Payment Services adopts their model.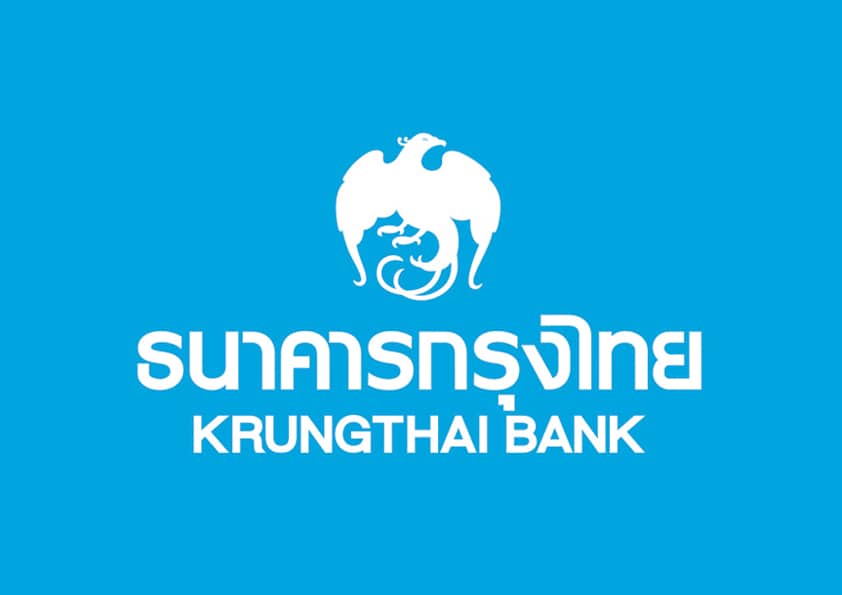 6. Bank of Ayudhya
The bank, also referred to as Krungsri, has $35.2 billion in total assets. With more than 60 years of experience as a commercial bank, it is ranked as the fifth-largest bank in the nation in terms of assets, deposits, and loans.
It was established in 1945 and now has 657 domestic branches, 3 international branches, and 5,311 ATMs nationwide. Banking, investments, consumer finance, asset management, and other financial services are among its sectors.
7. Kiatnakin Bank
Kiatnakin, a full-service bank with $18.1 billion in assets, was founded in 2005. It presently has 52 branches nationally, and services 3 business sectors, which are: capital market business, commercial banking, and debt restructuring areas.
In addition to providing depository services, the bank is listed on the Thai Stock Exchange.
8. Thanachart Bank
Thanachart Bank is 49% owned by Scotiabank of Canada, which has amalgamated with Siam City Bank. Their $31.2 billion in total assets.
It presently provides 4 million customers with banking services through its 600 domestic offices, ranking it as the sixth largest bank in terms of assets in the nation.
Thanachart was once known as Ekachart Financial Public Corporation Limited, which was originally a finance company. The bank is also recognized as the top auto lender in the nation.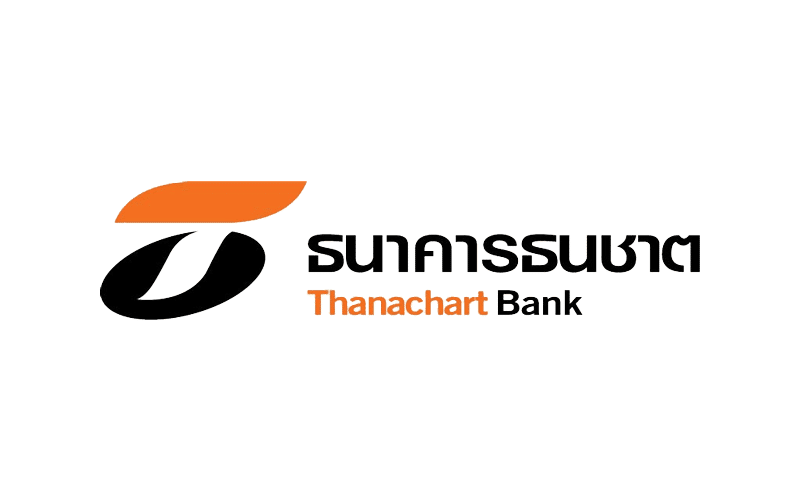 9. CIMB Bank
CIMB Bank, formerly known as Bank Thai, has $8.2 billion in total assets. It is a division of the CIMB Group, the second-largest provider of financial services in Malaysia.
They provide comprehensive banking products for both consumers and businesses in the nation. According to assets, they are the tenth largest bank in Thailand. Commercial banking, consumer banking, investment banking, Islamic banking, and insurance products are a few of these services.
10. Standard Chartered Thailand
Last in this list of the best banks in Thailand is Standard Chartered Thailand. It is a Standard Chartered Bank subsidiary with $6.1 billion in total assets.
The company, which provides banking and financial services, has been operating in Thailand since 1894.
The Nakornthon Bank, which had 67 domestic branches around the country, sold 75% of its shares to Standard Chartered in 1999.
They offer consumer and wholesale banking solutions, among other things.
Pained by financial indecision? Want to invest with Adam?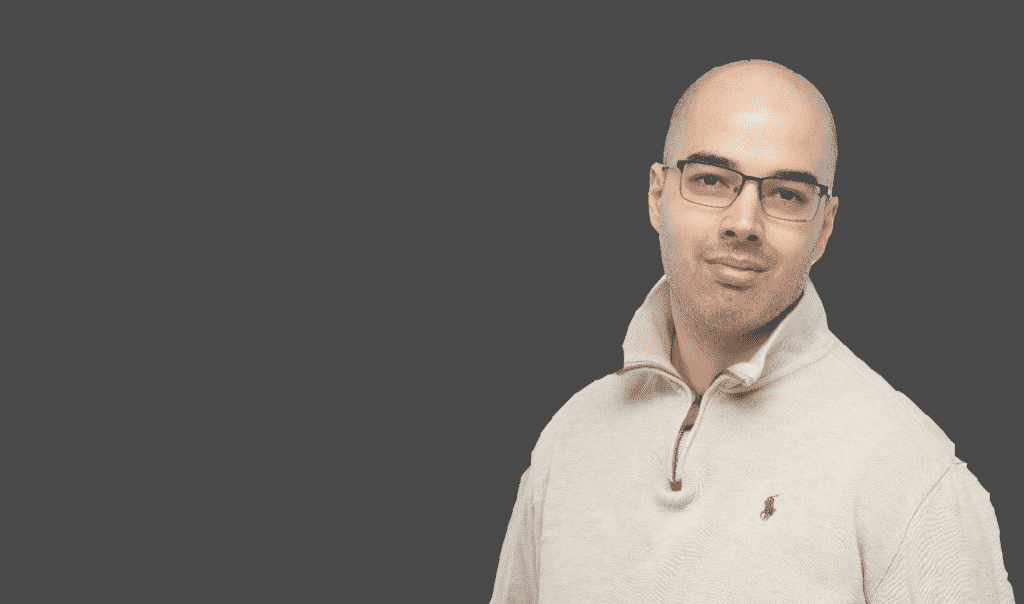 Adam is an internationally recognised author on financial matters, with over 466.6 million answers views on Quora.com and a widely sold book on Amazon
Tags
10 best banks in thailand
,
banking with bangkok bank
,
banking with bank of ayudhya
,
banking with cimb bank
,
banking with kasikorn bank
,
banking with kiatnakin bank
,
banking with krunthai bank
,
banking with siam commercial bank
,
banking with standard chartered thailand
,
banking with TMB
,
best banks in thailand
,
top banks in thailand