Here are ten of the best property developers in Vietnam.
If you want to invest as an expat or high-net-worth individual, which is what i specialize in, you can email me (advice@adamfayed.com) or use WhatsApp (+44-7393-450-837).
We do also give expats, and locals, access to property markets such as the UK, US, and Germany.
Nothing written here is formal advice, and we aren't affiliated with any of the companies mentioned here, so it is important to do your own due diligence.
Introduction
Investing in real estate in Vietnam is a sound financial, demographic, and political gamble. And one of the most crucial initial stages in investing in Vietnam is to choose a competent property developer.
The economy and population of Vietnam are both expanding. Property values are increasing due to a high pace of urbanization. In reality, during the last three decades, the country's average GDP growth has surpassed 7%.
Another attractive feature is the Vietnamese government's competence. They've taken significant moves to liberalize the economy and invite international investment, which has attracted manufacturing searching for alternatives to China.
In its management of COVID-19, the government has likewise excelled other wealthier nations.
Property values, on the other hand, have remained low. The majority of flats are around $100,000, and even the most luxurious ones are under $500,000.
Granted, market entry constraints and Vietnam's leasehold property regime contribute to the low pricing. Foreigners may currently only buy real estate on 50-year leases, but this may soon change.
Language limitations and untrustworthy suppliers are additional issues that buyers encounter in most frontier marketplaces.
To avoid these concerns, most foreigners choose to buy from developers. However, not every developer in Vietnam is the same. Delays, cancellations, and structural concerns are common among low-quality organizations, and they might jeopardize your investment.
When purchasing real estate in Vietnam, search for a developer with a good track record of completed projects and a good reputation. The firms listed below are among Vietnam's greatest real estate developers based on these criteria.
10 Best Property Developers in Vietnam
1. Vinhomes (Vingroup)
Vinhomes is one of the best property developers in Vietnam. Vingroup, an established conglomerate with a presence in areas ranging from hotels to healthcare, owns the firm.
Vingroup has a diversified portfolio of properties in the real estate industry, including residences, condominiums, superstores, resorts, and malls. For these efforts, they've received top honors from organizations such as Euromoney Magazine and the Vietnam Report Joint Stock Company.
Vinhomes has completed multiple high-end apartment and community developments throughout Vietnam as Vingroup's major residential developer. The company is primarily known for creating Landmark 81 in Saigon's Vinhomes Central Park, which is Vietnam's tallest skyscraper.
The bulk of Vinhomes' projects are luxury houses with plenty of facilities, and their unit prices reflect that. For example, most condominiums in Vinhomes Central Park cost roughly $325,000.
Vinhomes does, however, provide mid-range solutions due to the variety of its offering. A apartment at Hanoi's Vinhomes Royal City normally costs around $100,000.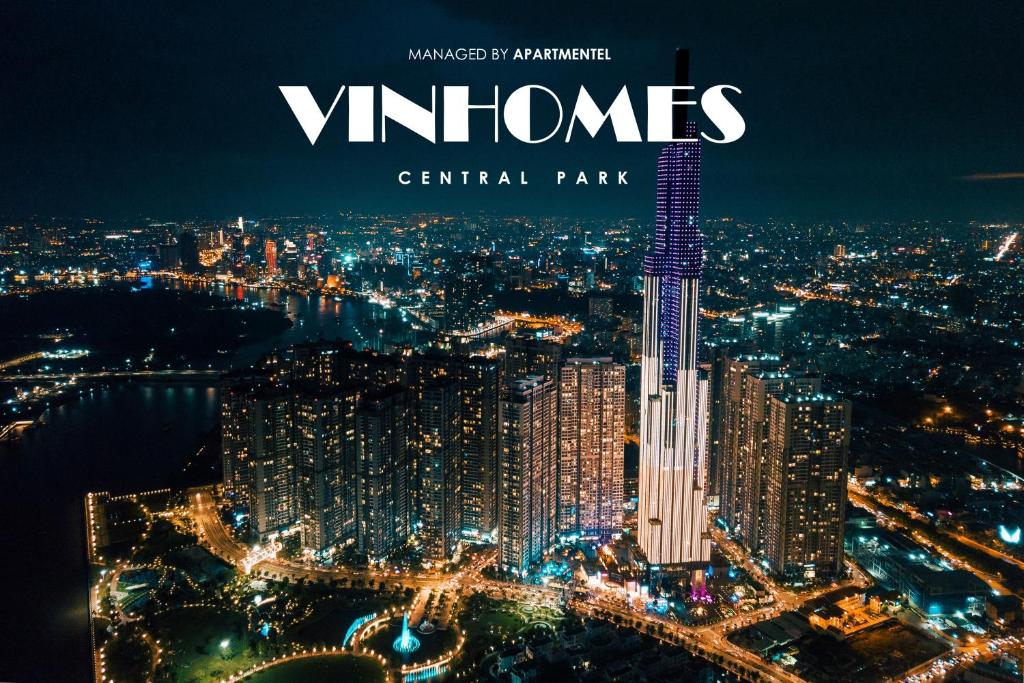 2. Novaland
Novaland was founded in 1992 and has since evolved to become one of the most prominent and best property developers in Vietnam. It has a wide portfolio of commercial, retail, and residential developments in the Ho Chi Minh City area.
Novaland has completed approximately 30 residential projects to far. High-rise condominiums like Saigon Royal and villas like Lakeview City are among them. Novaland has received several accolades for these developments, including several prizes from the Vietnam Property Awards.
Novaland, like the others on this list, focuses on premium properties. Sun Avenue and Lakeview City, for example, have units that cost upwards of $250,000. A $60,000 apartment at the Richstar is one of the company's more inexpensive alternatives.
3. FLC Group
FLC Group rose to the top of Vietnam's property industry soon after its establishment in 2008. The business is made up of subsidiaries in a variety of areas, including banking, media, and technology. Bamboo Airways, the company's own commercial airline, was just created.
has completed more than a dozen projects in just over a decade and received top-tier accolades from BCI Asia and the Vietnam Report Joint Stock Company. High-rise skyscrapers in the centre of Hanoi and vacation villas in Quy Nhon are among these developments.
Despite the company's reputation, many FLC machines are surprisingly inexpensive. Apartments in Urban Garden City start at $42,000, and townhouses at FLC Residences Samson start at about $60,000.
Higher-end offerings may be found at FLC Twins Tower, where flats sell for around $175,000 each.
4. Dat Xanh Group
Dat Xanh has continuously been ranked one of the top Vietnamese developers by organizations such as BCI Asia, and it is among Forbes' Top 50 Companies in Vietnam.
While residential construction is the company's major focus, it has also built resort, office, and trade centre developments.
Dat Xanh provides a wide range of real estate services in addition to property development. It provides on-site management as well as brokerage and consulting services to buyers and sellers at each of its properties.
Dat Xanh is therefore appealing to first-time investors seeking a simplified experience. They mostly serve HCMC and offer a variety of housing options (condos, townhouses, and so on). The majority of these projects are in the mid-range.
The average apartment in Opal Riverside, for example, costs $70,000. Lux City, Dat Xanh's only high-end development, with units starting at $100,000.
5. Nam Long
Nam Long is a major property development and investment company that specializes in land, housing, and commercial assets. The firm is now one of Vietnam's fastest-growing and most acclaimed developers.
Its income increased by 26% in 2019, and it received the Asia Pacific Property Awards for Best Condominium and Best Mixed-Use Development.
The bulk of Nam Long's residential developments are aimed towards wealthy Vietnamese and international buyers. The majority of its housing projects are mini-cities with numerous facilities such as fitness centers, convenience stores, and lavish pools.
Because of the concentration on high-end complexes, most Nam Long properties are significantly more costly than the national average. Grand Villa and Riverfront Grand Villa, the firm's newest developments, are independent houses with prices starting at $700,000.
Similarly, Valora Fuji condominiums generally cost approximately $250,000. Falore Fuji, for example, is a mid-range choice offered by the manufacturer.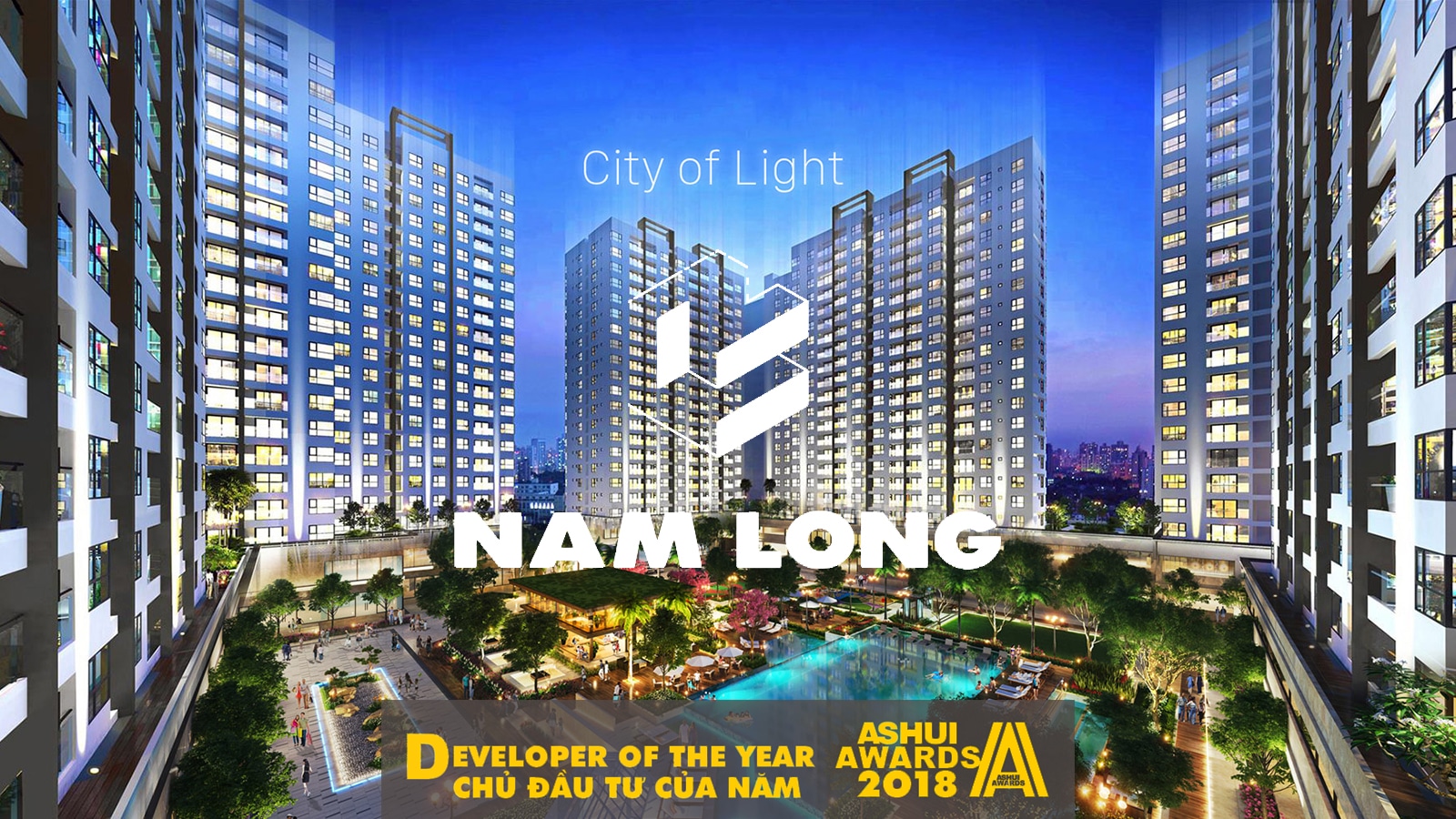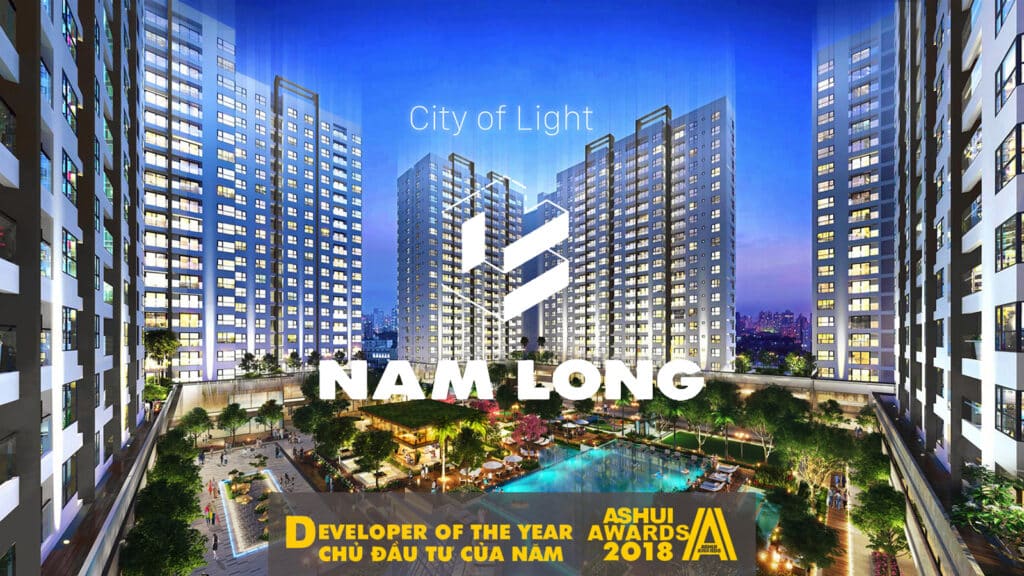 6. Hung Thinh
Hung Thinh is one of the leading and best property developers in Vietnam, having been founded in 2002. Residential developments are the firm's principal focus. BCI Asia has continually ranked it among the Top 10 Vietnam Developers since 2015.
Hung Thinh controls over 20 distinct brands in the construction, real estate development, and green technology industries. PropertyX, a well-known real estate brokerage, is also owned by the firm.
Hung Thinh has more than 30 property complexes under its belt, giving purchasers lots of options. Melody Residences and Rainbow 8X provide mid-range flats for $50,000-$60,000.
The price of a luxury unit in Q7 or Saigon Mia is closer to $150,000. Hung Thinh has also built high-end villa developments, with homes selling for more than a million dollars.
7. EcoPark (Vihajico)
Vihajico's EcoPark division is a sustainable development investment business. Under the EcoPark name, the company has been working to build Vietnam's first green city since 2003.
The EPGA Academy and Tokyo Medical University Vietnam have joined this ambitious endeavor as main collaborators.
The community is now mostly constructed and is located just outside of Hanoi. EcoPark now has 12 separate residential complexes, as well as stores, schools, hospitals, and parks.
EcoPark will be further developed by Vihajico by adding more houses and extending amenities and infrastructure as needed.
The residential complexes of EcoPark include everything from high-rise apartment towers to waterfront homes. Mid-range apartments are available for less than $50,000 in West Bay and Aqua Bay, for example. A home in Vuon Tung, on the other hand, might cost more than $600,000.
8. BIM Group
BIM Group started out as a hotel developer in 1994. The Halong Plaza Hotel, the first international luxury hotel in Ha Long Bay, is the company's most well-known project.
Since then, the firm has worked with prominent brands throughout Southeast Asia, including Hyatt and Crowne Plaza.
The firm constructs residential complexes around Vietnam in addition to hotels. The Regent Residences in Phu Quoc and Green Bay Village in Quang Ninh are examples of premium lifestyle complexes.
The Phu Quoc Marina project, a multifunctional development on the island, was also spearheaded by BIM Group.
The majority of BIM group homes are premium brands that are priced correspondingly, given the firm's concentration on high-end developments. The Palm Garden Shop Villas' average unit price is above $500,000. Expect to pay more than $3 million for a property at the Park Hyatt Phu Quoc.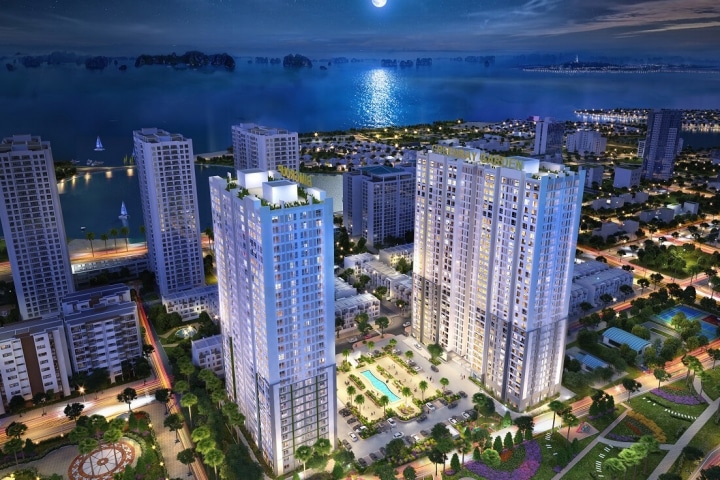 9. CapitaLand
CapitaLand is a leading property developer in Asia. This Singapore-based firm has offices in more than 30 countries, including China, Australia, and the United States. Since entering the Vietnamese market in 1994, the company has completed almost 30 projects.
CapitaLand's Vietnam projects are mostly hotels and homes. Vista Verde and De La Sol are two examples of classic condo structures. The Ascott, CapitaLand's premium hospitality brand, also manages serviced apartments.
PropertyGuru Vietnam awarded CapitaLand over ten times in 2019 for its hotel and residential developments.
CapitaLand focuses on luxury homes, with only a few mid-range alternatives. The Vista condos in Saigon cost about $200,000. An apartment at D1Mension, one of the company's recent ventures, costs more than $300,000.
10. Phat Dat
Phat Dat has established itself as one of Vietnam's most recognized developers since its inception in 2004. The firm is well recognized for its involvement in the construction of the Phan Dinh Phung Sport Center in HCMC.
They also commonly work with the Vietnamese government to construct tourist and infrastructural projects.
Phat Dat has built a number of residential projects, the majority of which were under the EverRich brand. The four EverRich complexes of the firm seek to deliver high-quality mid-range and premium residences. Phat Dat has also recently finished the Millennium, a full-service luxury high-rise and hotel.
The company's five completed complexes provide a wide range of options. A unit at the EverRich II costs only $60,000. The EverRich Infinity and the Millenium, Phat Dat's luxury residences, frequently sell for between $150,000 and $300,000.
Pained by financial indecision? Want to invest with Adam?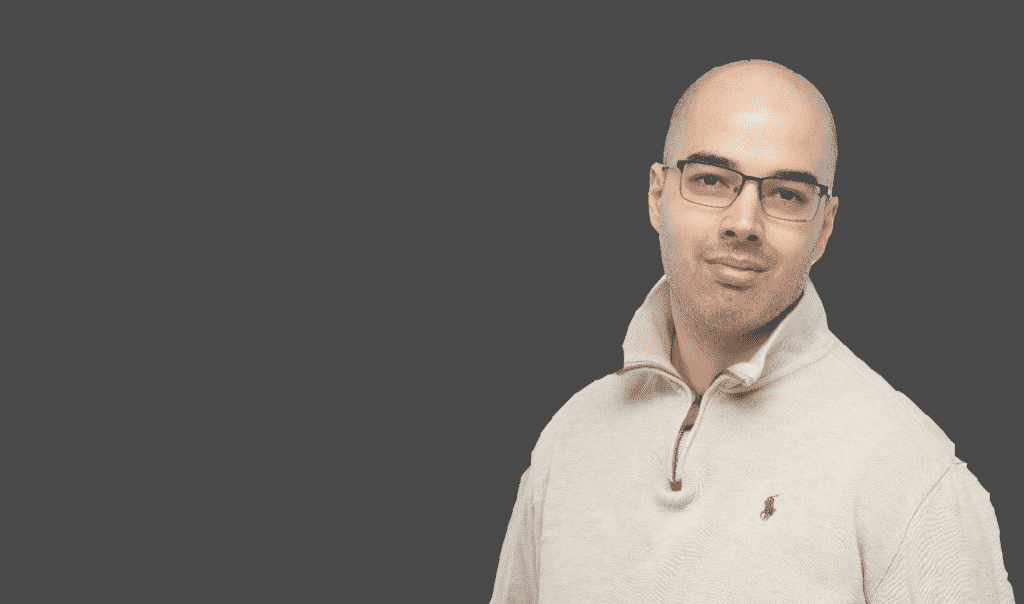 Adam is an internationally recognised author on financial matters, with over 583.2 million answers views on Quora.com and a widely sold book on Amazon and a contributor on Forbes.