This is a list of the 11 best yachting locations in 2022 where you can take your Magnum Marine vessel, so stop wondering.
Have you ever wondered where the best place to travel would be while sailing in your local open waters?
From Florida's Palm Beach's sunny shores to Dubai's opulent harbours. Your upcoming trip will undoubtedly be memorable.
Is there anything that compares to the romance, excitement, and freedom that come with sailing the seas in a private yacht?
The best superyacht designs maximize space with features like swimming pools, pwcs, satellite communication, private chefs, outdoor entertainment decks, cinemas, and even helipads.
However, when the final destination is a luxurious residence in a prime yachting location, the adventure doesn't end with the passage on a sumptuously outfitted yacht. Sailor, welcome home from the sea.
11 Best Yachting Locations In 2022
1. The French Riviera
The French Riviera, also known as the Côte d'Azur, is one of Europe's most opulent seaside resort areas and attracts both sunbathers and sailors.
From the cosmopolitan glitz of Saint-Tropez and Cannes to the unspoiled beauty of Port-Cros, the coast is lined with picture-postcard villages and upscale beach resorts.
A who's who of the international glitterati flock to the winter resort city of Nice because of its abundance of sunshine, white-sand beaches, and special events like the Cannes Film Festival.
The island of Porquerolles, which offers a tranquil retreat from the hustle and bustle of the mainland, is located west along the coastline, past the jet-set haven of Saint-Tropez.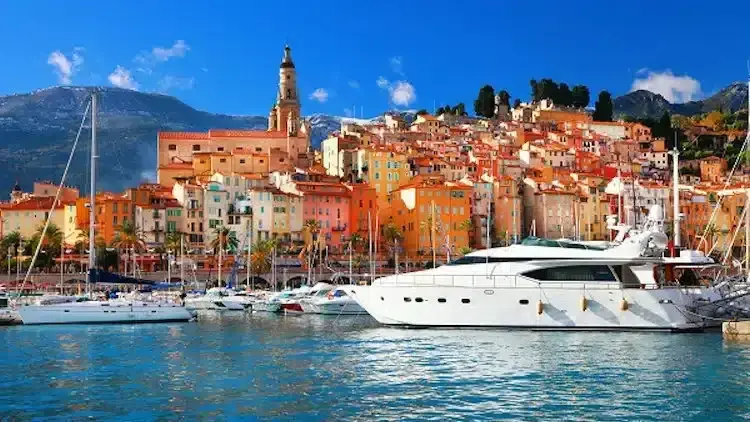 2. Palm Beach, Florida
Palm Beach's seaside heritage and sailing have always been inextricably linked. The Palm Beach Yacht Club and Marina is the city's oldest establishment, having opened its doors in 1890.
In Palm Beach, cruising can refer to either a tranquil and picturesque trip along the Intracoastal Waterway that runs between the city and its natural barrier islands, or a more daring voyage out into the open Atlantic. However, things aren't always easy.
Members-only clubs (Mar-a-Lago and Palm Beach Bath and Tennis Club) are available on land, along with world-class sporting events at Wellington's Golf and Country Club and the Honda Classic golf tournament in nearby Palm Beach Gardens.
Worth Avenue is also a shopping mecca that rivals Fifth Avenue in New York and Rodeo Drive in Beverly Hills. Fort Lauderdale, which hosts the largest "in-water" boat show in the world, is another yachting hotspot 40 nautical miles south of Palm Beach.
3. The Greek Islands
Ancient Greece thrived with a maritime culture that gave rise to western civilization, surrounded by its "wine-dark" seas and countless islands.
There is still a lot to discover, from the unspoiled natural splendor of its uninhabited isles to the beaches and chic nightlife that have elevated islands like Mykonos to famed tourist hotspots.
Yachters can pause for an archeological exploration or a night out on the town in the tavernas of Athens before continuing to the nightlife of Mykonos, Corfu, and Crete, the largest island in Greece.
4. Rhode Island
This ancient settlement on Narragansett Bay was established in the 1700s and quickly developed into a significant port. Since then it has become one of the best yachting locations.
A fashionable summer retreat for some of America's wealthiest families, Newport's open, oceanfront landscape during the Gilded Age of the 19th century was untouched by industrialization.
Their original Newport "cottages," like Beechwood, the summer residence of "The Mrs. Astor," and The Breakers, a seaside mansion constructed by Cornelius Vanderbilt II in the late 1890s, remain admirably preserved.
Seafarers can dock at the prestigious Forty 1° North marina for a full range of opulent services after taking in views of the bay that include Rhode Island's rocky, craggy coastline, the Claiborne Pell suspension bridge, and Newport Harbor Lighthouse.
5. The US Virgin Islands
The island of St. Thomas is a great place to stop while cruising the Caribbean due to its naturally deep harbor, consistent winds, and calm waters. It is one of the best yachting locations.
The beauty of the island's hilly topography is immediately apparent upon arrival in Charlotte Amalie Harbor.
A memorable stay is guaranteed thanks to the upscale dining and shopping options. For diving, snorkeling, kiteboarding, and other water sports, the idyllic neighboring islands of St. John and St. Croix are a paradise. The British Virgin Islands are located directly east of St. John.
The BVI is one of the most well-liked bareboat charter cruising locations in the world. It consists of four main islands as well as hundreds of little palm-fringed cays, sandbars, and rocky outcroppings.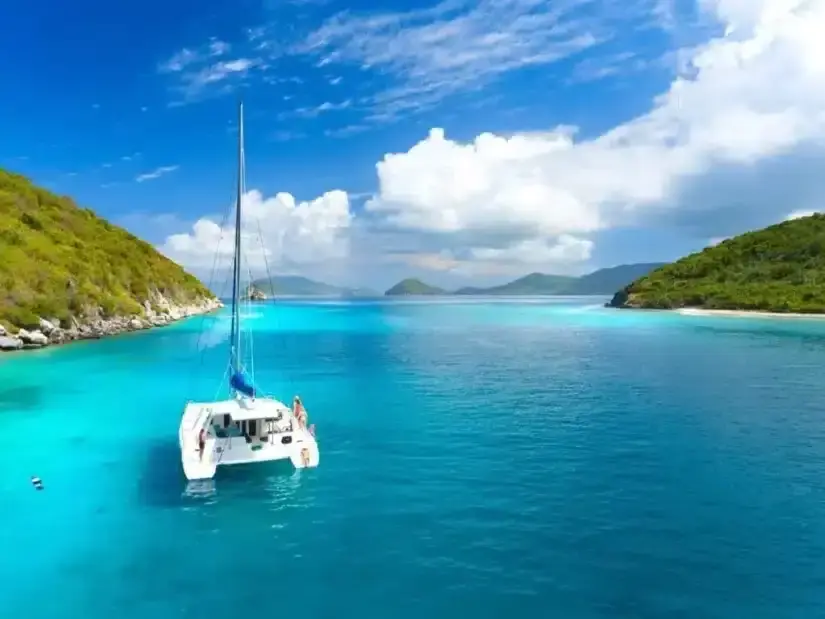 6. Greater Victoria, British Columbia, Canada
British Columbia's boating epicenter is Greater Victoria. About 50 nautical miles west of Vancouver and 23 nautical miles north of Port Angeles, Washington, on the US mainland, is this picturesque area at the southernmost point of Vancouver Island.
The area attracts sailors to its lovely protected bays, rocky inlets, and secure anchorages, beyond which are temperate rainforests and the archipelagos of the Gulf Islands and the San Juan Islands.
There is a variety of marine life in the ocean and along the coast, including killer whales, harbor seals, sea otters, and bald eagles.
7. The Florida Keys
The Florida Keys, which span 200 nautical miles, extend southwest from Virginia Key in the Atlantic Ocean (slightly south of Miami Beach) to Loggerhead Key in Dry Tortugas National Park, a remote seven-island archipelago in the Gulf of Mexico, 70 miles off Key West.
You can easily navigate the islands. The experience of cruising in the Keys can range from a tranquil and picturesque sail through Florida Bay's shallow, connected basins to a more daring voyage out on the open Atlantic.
Not everything is easy, though. When docked at a seafood restaurant, sailors can order conch fritters and Rum Runner cocktails or drop anchor in a coral cove for swimming, snorkeling, or fishing.
Nearly 4,000 square miles of the waters surrounding the islands are protected by the Florida Keys National Marine Sanctuary, which also includes shipwrecks and other archeological sites. These waters are home to the only coral barrier reef in North America and more than 6,000 different species of marine life.
Follow Overseas Highway (US 1), a 113-mile stretch that connects Key Largo and Key West, to explore the keys by land. The Seven Mile Bridge is one of the 42 bridges that make up the "Highway that Goes to Sea."
Unique towns can be found along the way, such as Islamorada, known as the "Sportfishing Capital of the World," Little Palm Island, a charming island, and Big Pine Key, the home of the diminutive Key Deer.
All roads lead to Key West, the southernmost city in North America, which has been dubbed "close to perfect and far from normal" and where flip-flops are the preferred footwear and sunsets are celebrated every day.
8. Costa Smeralda, Sardinia, Italy
The jet set frequents Sardinia's Emerald Coast, which is known for its dramatic, unspoiled coastline and opulent marinas. It is one of the best yachting locations. Favorite attractions include the sea grottoes of Cala Gonone and the capricious rock formations of Capo Testa.
Aside from offering dining, a clubhouse, and spa services, the quaint towns of Carloforte and Castelsardo offer a taste of the local culture. Sailors can explore the Maddalena archipelago's tiny islands or the Gallura coast's stunning white sand beaches and rocky cliffs.
Viewing a peaceful sunset gives way to upscale dining and a hot nightlife in Porto Cervo and Porto Rotondo's upscale eateries, clubs, and nightclubs.
9. Bermuda
Since shipwrecked sailors founded the town of St. George's in 1609, Bermuda has served as a hub for transatlantic travel.
Racing yachts from all over the world arrive in the harbors of St. George's and Hamilton parishes between March and November each year to participate in regattas run by Bermuda's numerous sailing clubs.
The island's mild climate, made possible by the Gulf Stream, attracts tourists year-round, who come to cruise the island's Great Sound and take in the scenery and local culture.
Scuba diving is a popular activity in Bermuda because of the warm waters, which are perfect for discovering historic shipwrecks and marine wildlife habitats.
10. Martha's Vineyard
Only seven miles south of Cape Cod is Martha's Vineyard, a 100-square-mile island that looks like something out of a postcard. It is one of the best yachting locations.
Its coastline varies from untamed, wind-whipped beaches and soaring Atlantic sea cliffs to marshland ponds and sandy inlets shielded by Vineyard Sound.
From the early 18th to the middle of the 19th century, "The Vineyard" was a hub for the whaling trade, as famously depicted in Herman Melville's classic book Moby Dick. It rose to fame in the 1970s thanks to Jaws, another large fish.
Filming for Steven Spielberg's renowned thriller from 1975, which featured the fictional Amity, took place almost entirely on the island.
South Beach in Edgartown served as the location for the iconic opening scene. The town is now the epicenter of island life and sailing. Sailboats and superyachts compete for berths in its protected harbor from spring to fall.
The Vineyard Cup, one of New England's premier regattas, attracts more than 100 boats and takes place over three days during the second week of July. It features thrilling yacht races and upscale onshore events.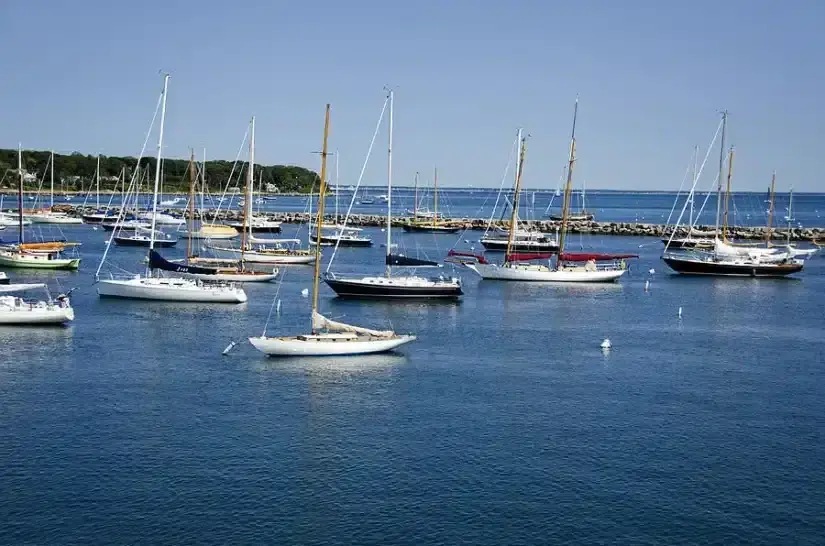 11. Dubai, United Arab Emirates
Dubai, the location of the Burj Khalifa, the tallest building in the world, is a fusion of glittering skyscrapers, red sand deserts, palm-shaped islands, and opulent beach resorts. In Dubai, leisure takes center stage.
Among the many sports available here are camel riding, golf, Formula One, horse racing, and indoor skiing. Whether looking for a deal in a souk or a duty-free Ferrari in a huge mall, shopping has been elevated to an art form.
It is a major hub for superyachts due to its location on the Arabian Gulf and the new 1,100-berth Dubai Marina.
Pained by financial indecision? Want to invest with Adam?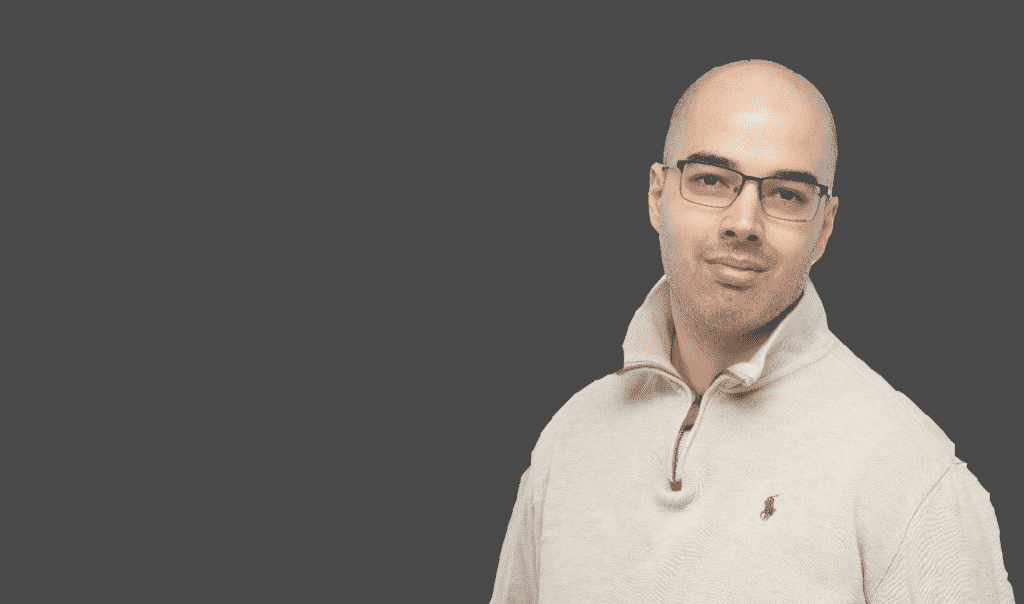 Adam is an internationally recognised author on financial matters, with over 584.6 million answers views on Quora.com and a widely sold book on Amazon and a contributor on Forbes.
Tags
11 Best Yachting Locations In 2022
,
Best Yachting Locations
,
Best Yachting Locations In 2022
,
yachting in bermuda
,
yachting in Costa Smeralda sardinia
,
yachting in dubai
,
yachting in greater victoria british columbia
,
yachting in Matha's Vineyard
,
yachting in Palm Beach Florida
,
yachting in Rhode Island
,
yachting in The French Riviera
,
yachting in The Greek Islands
,
yachting in The US Virgin Islands