Spain is the second largest country in Europe. The country is a popular destination for visitors, students, and those looking to make a new life for themselves outside of their own country.
There are a lot of individuals who have the desire to relocate to Spain, but which towns in Spain would be ideal for you to relocate to based on your particular requirements?
When compiling this list of the best places to live in Spain for expats in 2023, some of the most important factors that we looked at were the availability of job opportunities, the average cost of living, and the range of entertainment options available in each city.
If you want to invest as an expat or high-net-worth individual, which is what I specialize in, you can email me (advice@adamfayed.com) or use WhatsApp (+44-7393-450-837).
What Is It Like Living In Spain?
What is the experience of living in Spain like? Spain is one of the more affordable nations to relocate to in Europe, making it a popular choice for anyone considering a transfer there.
Because wages and housing costs have remained relatively constant, the cost of living is not out of all proportion to the mean income.
To provide you with some context, the cost of rent in the United Kingdom is forty percent greater than in Spain. Keep in mind, however, that the cost of renting or purchasing a home in a major Spanish city will be far more than the cost in a smaller town.
Living in Spain comes with a wide variety of advantages and disadvantages. Expats should be informed that the unemployment rate is rather high even if the cost of living, nature, and weather are all advantages in this country.
The global economic downturn that began in 2008 was particularly severe for Spain. And despite the fact that the nation has made a full recovery and the unemployment rate has been relatively stable at 13% for some time now, it is still relatively high in comparison to the unemployment rates in other European nations.
It is helpful to know Spanish while traveling in Spain. It may be difficult and time-consuming to communicate on a daily basis if you do not know the language.
Many native Spanians have a limited command of the English language, which may be a challenge for foreign residents.
When attempting to learn Spanish in Spain, expats should be aware that certain regions have their own distinct languages, such as Catalan, Galician, and Basque.
Driving in an urban area in Spain is a very stressful experience. Outside of the major metropolitan areas, the only things you need to be concerned with are driving on the right side of the road and adhering to the posted speed limits.
The spanish government has invested much in expanding and improving the country's public transportation network, which now links all of the country's main cities.
Even the most basic forms of public transit, such buses and subway lines, may be found in the nation's main cities.
In case you are curious about day-to-day specifics like emergency phone numbers, national holidays, or the locations of embassies, we have included a rundown of these significant details in this guide.
What Are Typical Job Opportunities For Expats In Spain?
Since the recession of 2009, Spain's economy has worsened dramatically, with the unemployment rate rising from nearly 20% in 2010 to 13% in 2020.
However, skilled workers can still find work in sectors such as the construction industry, marketing, and hospitality.
Knowing Spanish greatly improves your chances of landing a job in Spain. If you don't want to go to the city to teach English, you won't find many employment that need just fluency in English.
12 Best Places To Live In Spain For Expats
1. San Sebastián
San Sebastián is a beautiful city located in the Basque Country of Spain. It is known for its stunning beaches, delicious cuisine, and rich cultural heritage.
The city is one of the best places to live in Spain for expats. It is a popular tourist destination, attracting visitors from all over the world who come to enjoy its many attractions and activities.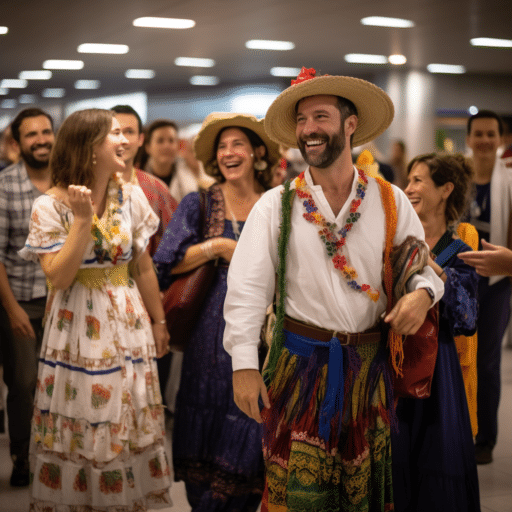 Whether you are interested in history, art, or simply relaxing on the beach, San Sebastián has something to offer everyone.
San Sebastián, situated on the northern coast of Spain, has been widely recognized as the country's culinary hub.
If you take a walk through the streets of the Old Town, you'll notice that many restaurants exhibit pintxos, which are small appetizers that are often referred to as "haute cuisine in miniature." This is done to highlight the variety of food available.
Those who love food can explore 11 Michelin-starred restaurants, each offering unique specialties such as prawns in fluffy batter or slow-cooked beef in red wine. To complement the meal, tourists can enjoy a refreshing glass of the regional white wine, txakolí.
Are you feeling too satiated to consider consuming any additional food or beverages? San Sebastián offers a wide range of activities and attractions to explore. Explore the charming Old Town, appreciate the breathtaking scenery from the summit of Mount Igueldo, or attend the film and jazz festivals that take place in the area.
2. Frigiliana
Frigiliana is a quaint town situated on the hilly terrains of Sierra Almijara, located approximately 70km away from Malaga in the southern region of Spain. It is one of the best places to live in Spain for expats who love rural lifestyle.
The town's architecture follows the classic Andalusian design, featuring slender meandering roads and buildings painted in white, adorned with vibrant flower pots.
The inhabitants of this area enjoy breathtaking vistas of the Costa del Sol, and those who appreciate nature have countless opportunities to discover new places. Here is a preview of what you can anticipate:
The Santa Fiora Botanic Gardens offer visitors the opportunity to appreciate the diverse range of plant and animal life in the area. Additionally, visitors can discover the historical uses of local vegetation in Frigiliana, such as for medicinal purposes, basket weaving, and even perfume-making.
Tejeda, Almijara, and Alhama Natural Park is a protected area located in Spain. Explore the picturesque natural park by trekking across vast stretches of hilly landscapes or strolling amidst the majestic trees.
There are numerous trails available for hikers of all levels. Novices can enjoy leisurely walks through the valleys, while seasoned hikers can explore the higher peaks, such as Maroma, which stands at an altitude of 2,000 meters.
Burriana Beach is a popular destination for beachgoers. Playa Burriana Beach is located just a short 20-minute drive from Frigiliana. There is ample room for individuals or groups seeking to sunbathe, explore, or enjoy quality time together on this expansive sandy beach.
The Nerja Caves are a popular tourist attraction located in Nerja, Spain. They are a series of underground caverns that were formed over millions of years by the erosion of limestone.
The caves are home to a variety of unique rock formations and prehistoric paintings, making them a fascinating destination for visitors of all ages. The caves were first found by a group of young individuals in 1959.
They contain some of the biggest rock formations in Europe and are home to the earliest known human artwork, which dates back 42,000 years. Every July, the Festival of Music and Dance takes place at the Nerja Caves.
3. Marbella
Are you considering relocating to Spain with young children? Marbella is situated on the southern coast of the country and could be an ideal location to assist in your transition to living overseas.
Marbella is one of the best places to live in Spain for expats moving in with their family.
Marbella is a popular tourist destination, known for its vibrant nightlife and entertainment options on the Golden Mile. However, it also offers family-friendly activities and attractions.
Many individuals from various parts of the globe are attracted to the city's stunning beaches, delightful narrow streets, and impressive renaissance architecture.
It is a fact that Marbella has a significant expat population, with one in four residents being from other countries. This provides a supportive community for those who are new to the area and need assistance in getting established.
Are you worried about the academic performance of your children in the Spanish education system? Set aside those concerns.
There are several international schools in Spain available for selection, such as The English International College, The British International School of Marbella, The International School Estepona, and Swans International School Marbella.
4. Toledo
Toledo is one of the best places in Spain for expats who are looking for reasonably priced real estate, making it the best place to invest in real estate in the country.
Spain has many inexpensive regions in contrast to other European nations. However, Toledo is the most budget-friendly option for purchasing property in Spain.
According to a recent study, El Carpio de Tajo, a small town located in the province of Toledo and approximately an hour away from Madrid, was identified as the most affordable place to purchase property in Spain in 2021.
The average property price per square metre in this municipality is €304, which is the most affordable compared to other areas. The mean asking price of a house per square meter in England and Wales is £2,954.
Do not be deceived by assuming that the lower prices indicate that Toledo province has lesser attractions compared to other destinations in Spain.
Foreign residents have the opportunity to explore the mountainous regions, familiarize themselves with the close-knit community, or visit Toledo city for a livelier atmosphere.
5. Barcelona
Barcelona, located on the northeastern coast of Spain, is a city where art and culture are abundant and can be found on almost every street corner.
Truly, the roads are adorned with remarkable architectural masterpieces. Hence, Barcelona is one of the best places to live in Spain for expats who just love culture.
Barcelona's architecture, especially the works of modernist architect Antoni Gaudí, is a significant attraction that draws millions of visitors to the city.
Individuals living abroad have the opportunity to enjoy their weekends by appreciating Gaudí's remarkable architectural creations, including the Park Güell, Sagrada Familia, and other notable works like Casa Batlló.
The MNAC in the city houses an extensive collection of medieval paintings, which is considered to be among the biggest in the world.
The MNAC museum houses a collection of valuable items such as Romanesque cloisters artifacts, a vast collection of over 130,000 coins, and paintings by renowned artists including El Greco, Lucas Cranach the Elder, and Salvador Dalí.
Do you require a pause from creating art? Visit the Chocolate Museum in Barcelona, located in a historical Christian monastery.
6. The Canary Islands
The Canary Islands is one of the best places to live in Spain for expats who are seeking a warm climate. Spain is well-known for its pleasant weather and abundant sunshine, particularly during the summer months.
Do you desire to have this throughout the year? Visit the Canary Islands, which are situated off the northwestern coast of Africa.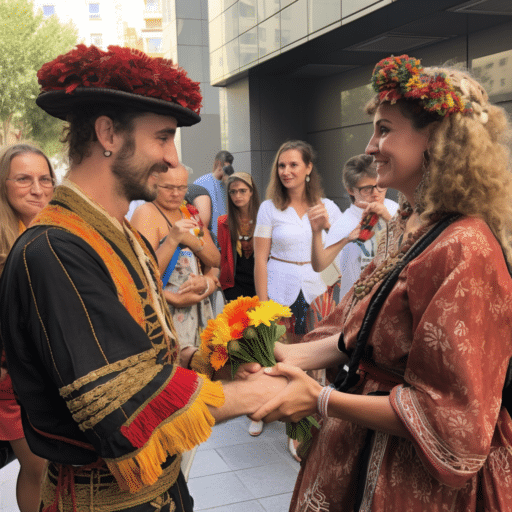 Although the climate is pleasant, the summer season in this group of Spanish islands does not become excessively hot. During summer, the temperature typically remains in the high 20°C's range, while in winter, it drops to 15°C–20°C.
The pleasant climate of the Canary Islands is primarily attributed to the extensive deserts located in North Africa.
As per the information provided by the Met Office, the Sahara experiences a dome of hot air that rises and acts as a barrier, preventing severe storms from reaching the Canary Islands for a significant part of the year.
The Canary Islands offer expats the opportunity to enjoy around 9-10 hours of sunshine daily during the months of June, July, and August. If you are accustomed to receiving 5-6 hours of sunshine per day in the UK during these months, you will experience a significant increase in vitamin D exposure in Spain.
7. Madrid
Madrid is one of the best places to live in Spain for expats who are looking for available employment options
The city of Madrid has a lot to offer, including breathtaking scenery, a vibrant nightlife, a wide variety of things to do, and a sizable and growing expat population. It's easy to see why so many people from other countries have chosen to make Madrid their permanent residence.
Even though there is a lot of competition in the city's job market, there is a greater possibility that an expat will be able to find a well-paying job in this location than in other parts of Spain.
The city of Madrid has an economy that is mostly focused on the service industry; as a result, the average annual pay is around 39,000 euros, despite the fact that this number may vary greatly from job to job. This sector of the economy is responsible for 88 percent of the city's gross domestic product and include activities like as training, consulting, and maintenance and repairs.
Transportation, sales, social services, healthcare, hospitality, and business services are some of Madrid's other key economic pillars in addition to tourism.
The headquarters of several of Spain's top corporations, like Telefónica, Santander, and BBVA, are all located in Madrid, making it possible for foreign nationals to get employment there.
8. Malaga
Malaga is highly popular with tourists, particularly retirees and those who desire to work and live in Spain after their retirement. This is because Malaga is one of the best places to live in Spain for expats.
Malaga, like many other well-known destinations along Spain's southern coast, is mostly praised for its mild climate, exceptional food and drink, and laid-back way of life.
The third largest airport in Spain is located in Malaga, and the area's beautiful beaches and reliable public transportation further cement the city's status as a top choice for Spanish residents.
Additionally, the cost of living in Malaga is significantly lower than the cost of living in other Spanish cities.
As an example, the typical monthly rent in London is around 195% more than the monthly rent in Malaga. Because of the lower cost of living, those who move to the country may have a lot easier time getting a better life for themselves.
The Costa del Sol, which is located close to Malaga, is a well-known tourist destination due to the fact that it has an incredible climate all year round and a coastline that is replete with wonderful beaches.
Comparatively, the British population in Malaga is equivalent to that of Alicante, where between 19,300 and 90.463 persons live, retire, or attend school in the area.
If you are considering moving to Spain as an expatriate, Malaga is one of the top cities to consider. The area has grown to become home to a large number of expatriate populations in Spain.
9. Alicante
Alicante, both the town and the neighborhood, is one of the best places to live in Spain for expats who are looking to move to the southern region of Spain
This is a result of the lower cost of living and the consistently pleasant climate throughout the year. The city is renowned all over the world for its stunning palm trees, bustling commercial streets and boulevards, wonderful sandy white beaches, and historic landmarks.
Living in the city is one of the least expensive options available in Spain. In point of fact, when compared with more pricey options like Barcelona, where rental expenses are on average 105% more and food items are 8% more costly each day, it is evident that you can stretch your money considerably farther in this city.
The large number of people from other countries who decided to make Alicante their permanent residence is one indicator of the city's appeal.
The fact that the possibility of expat residence in the territory ranges from 6.5 to 30.5 percent demonstrates that the area is an excellent place for those of us who are living in Spain and who are originally from the United Kingdom.
10. Seville
The city of Seville is home to both an active culture and a rich history. The city is recognized as one of the top locations in Spain for foreign residents, earning a spot on the list of best places to live in Spain for expats.
This Spanish town with Moorish architecture is perfect for expatriates looking for a slower-paced lifestyle with fewer tourists traveling throughout the month.
The community is located in Spain. This town in Spain is perfect for expats who want both the beach and the mountains since it is located between the two.
Strolling is made easy in Seville, especially in the city's historic center with its maze of winding, tiny streets lined with stores and cafes.
When compared to the most modern part of the city, the section of town known as Triana is much more pedestrian-friendly and provides a greater variety of sights and activities that can be experienced on foot.
Although Seville is generally a safe town, visitors should still exercise caution. There is almost little evidence of violent crime, and large portions of the city are absolutely safe at all times of the day and night.
However, petty crimes such as pickpocketing are not unheard of, particularly in touristy areas with lots of foot traffic.
Seville, in contrast to the majority of Spain's other well-known towns, is located from the beach at the south coast in order to take advantage of the beautiful weather.
The cost of living in the city is equivalent to that in Alicante and Málaga, although it is far less expensive than the cost of living in the rest of the country.
11. Granada
You may be familiar with this city due to the fact that it is home to one of its wonders, the Alhambra, which is listed as a UNESCO World Heritage site, you are unable to leave the country of Spain.
It is to everyone's advantage to have access to all of the relics that are left behind from the Arab culture.
However, Granada may hold many more surprises in store for you. The town is bounded to the north by mountains, and walkers may enjoy wonderful views of both the mountains and the beaches, which are just a few kilometers away to the south.
The finest of both worlds can be found here, which also happens to be one of the top locations to call home.
Because it is considered to be among the top locations for students to call home, many people choose to make this city their permanent residence after completing their education here. It's easy to see why people are smiling and laughing here; the vibe is so upbeat and positive.
In addition, the cost of living in Granada is rather low. It is thus possible that it will become the appropriate base for you to use while traveling to any other region in the south of the country. Granada is thus one of the best places to live in Spain for expats.
12. Bilbao
Bilbao has never placed a significant amount of emphasis on the Spanish ways of life of expatriates; nonetheless, it is shifting its attention from the traditional expats to regions that are less well-known and a little bit more exotic.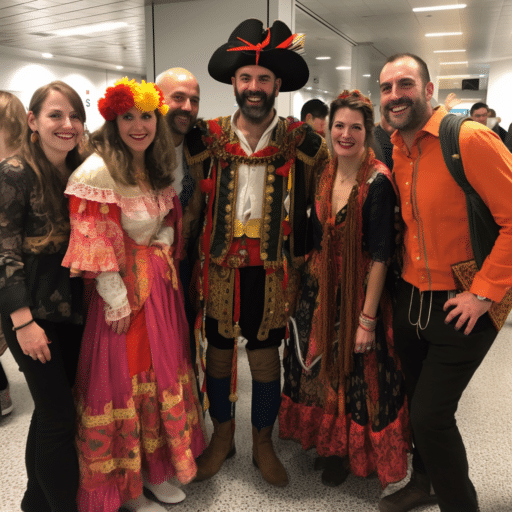 This reorientation is a fantastic representation of Bilbao. Additionally, this is one of the most desirable residential areas in all of Spain.
Since Bilbao is located on the less populated northern shore that faces the Atlantic Ocean, it does not enjoy the year-round sunshine and pleasant temperatures that are typical of Spain's Mediterranean towns.
One of the advantages is that, in comparison to Southern Spain, there are a lot less visitors and expats living here.
The city of Bilbao serves as the capital of the Basque Country. In the same way that Barcelona comes to Bilbao, it means witnessing a different face of Spain, a different culture, and another layer of Spain's multifaceted diversity.
As more people from other countries learn about and appreciate the amazing things that our country has to offer, the number of expatriates living in Bilbao has increased.
Both the Basque country as a whole and the city of Bilbao are prosperous locations. Bilbao is Spain's fifth-largest city, thus for expatriates looking for inexpensive ways of living, it is unlikely that they would choose this as their first alternative.
The idea of retirement city lifestyles is fantastic for individuals who are professionals, people who have kids, and those who want to avoid the more hot areas like Barcelona and Madrid.
The city of Bilbao is located on the banks of the River and is known for its vibrant nightlife, rich industrial past, and thriving modern architecture scene.
On a coastline that has been revitalized, historic shipyards and factories coexist with cutting-edge architectural works, such as the titanium-clad Guggenheim museum. Among these cutting-edge architectural works is the Guggenheim museum.
Amazing pubs can be found all across the historic city, and the food is just out of this world. You will quickly get used to the routine of walking from bar to bar along the city's seven streets.
You will not be fooled by the wine at any point.
The surrounding region of Navarra is responsible for the explosion in popularity of rosé wine, which can be purchased for one euro a glass in Bilbao.
Even though it's not Spain's largest city, Bilbao is home to some of the country's most impressive heavy rock music. That's another reason why Bilbao is one of the best places to live in Spain for expats.
The city is home to the world's biggest covered market, which provides residents and visitors with access to a wide variety of goods. If you are a foodie who appreciates fine dining, then Bilbao is going to feel like paradise to you.
There is a diverse selection of commercial establishments in Bilbao, ranging from old roadside stores along the Gran Via to modern shopping malls and upscale boutiques in the area around Plaza Moya, as well as quaint art galleries and boutiques in the city's historic district.
The beaches in the Bilbao region are some of the best in the world for surfing, although the area is not overwhelmed by eager surfers from all over the world.
Religious people and visitors alike may have life-changing encounters in a number of the medieval villages located in the vicinity of Bilbao. These towns have cathedrals, basilicas, shrines, and convents that date back to a variety of centuries.
The cities, with their charming cobblestone streets, picturesque public squares, and brightly painted residences, are particularly lovely places to spend time in and explore.
Pained by financial indecision? Want to invest with Adam?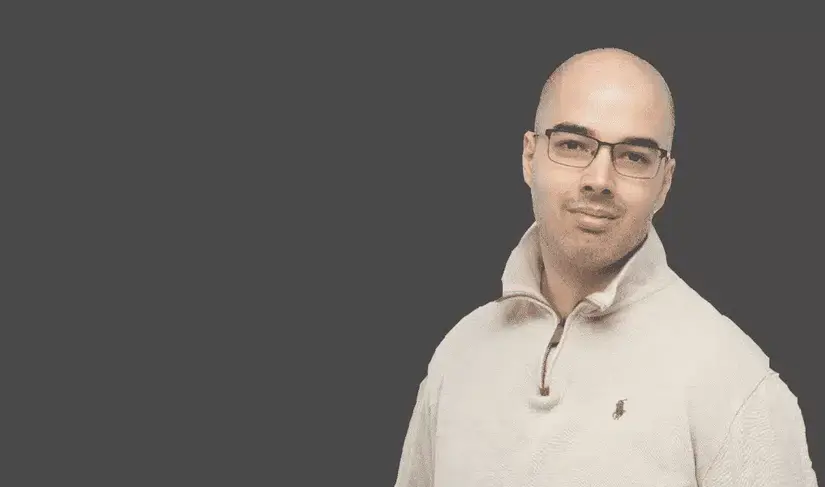 Adam is an internationally recognised author on financial matters, with over 694.5 million answer views on Quora.com, a widely sold book on Amazon, and a contributor on Forbes.