The best restaurants in the world as of 2022 was announced during a glamorous awards event in London last year by The World's 50 greatest Restaurants.
The top prize has been awarded to Rasmus Kofoed's Geranium in Copenhagen, Denmark. Geranium came in second on the distinguished list in the last round-up.
Along with past winners, including Osteria Francescana in Modena, Eleven Madison Park in New York, and Mirazur in France, Noma, which previously held the top slot, has been promoted to the "Best of the Best" category.
The second-place finisher was Central in Lima, Peru, while the third-place finisher was Disfrutar in Barcelona, Spain.
Here are 12 of the best restaurants in the world.
1. Geranium
Per Henrik Lings Allé 4, 8 DK-2100, Copenhagen, Denmark
First on the list of best restaurants in the world is Geranium. It is located on the eighth floor and has a view of the gorgeous Faelledparken grounds, encourages visitors to savor nature as they concurrently observe it all around them.
The locally-inspired, seasonally-changing 'Universe' tasting menu is served over the course of a minimum of three hours and consists of around 20 courses, divided equally between savory dishes, sweet dishes, and appetizers.
Rasmus Kofoed and Sren Ledet, the co-owners of Geranium, have never rested on their laurels since the establishment became the first Danish restaurant to be awarded three Michelin stars in 2016.
Instead, they have worked tirelessly to maintain the restaurant's reputation for innovation and excitement among both its regular customers and those who travel just to eat there.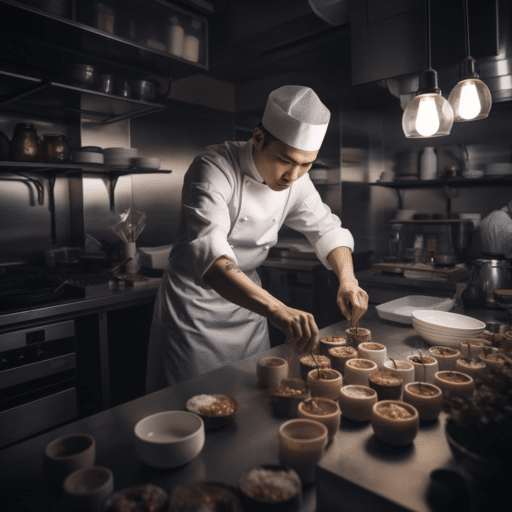 The year 2022 marks the pinnacle of their professional achievements when S. Pellegrino and Acqua Panna recognize Geranium as one of the best restaurants in the world.
In 2022, Kofoed declared Geranium a meat-free zone, concentrating entirely on local fish and vegetables sourced from biodynamic and organic farms in Scandinavia and Denmark. This decision came five years after he had quit eating meat.
The 'Spring Universe' menu features a variety of inventive culinary works such as gently smoked lumpfish roe served with kale, milk, and apple; woodland mushrooms served with beer, rye bread, pickled hops, and smoked egg yolk; and more.
Each dish is a meticulously crafted piece of art that is presented on dinnerware that is inspired by elements of nature.
Ledet, who was born to be around people, is a delightful host and an exceptional sommelier. He greets each visitor that enters Geranium as if they were a member of his own family and ensures that they feel at ease during the course of their dinner.
His ever-evolving beverages menu and friendly approach to service were key factors in the restaurant's Art of Hospitality Award victory in 2018.
His large wine selection concentrates on low-manipulation brands to suit Kofoed's meal, and there is a one-of-a-kind and refreshing juice pairing that features inventions like as rhubarb with geranium and carrot. Kofoed's food is a centerpiece of the restaurant.
The dining room at Geranium is a spacious, bright, and airy area with direct access to the cooks working in the open kitchen.
It offers expansive views of the park as well as a sight of the national soccer stadium located just next door. Diners who are celebrating a special event have the option of requesting the fireplace table with a view of the park, the bigger private dining area, or the Inspiration Kitchen.
Open flames, blonde wood, and contemporary Scandinavian design can be seen throughout the whole of the restaurant's several dining areas. It's fitting that the world's best restaurant should be housed in the world's best environment.
2. Central
Av. Pedro de Osma 301, Barranco 15063, Lima, Peru
Among the best restaurants in the world is Central, the flagship restaurant of chefs Virgilio Martnez and Pá León. The restaurant is a celebration of all things Peruvian.
The abundant use of locally grown ingredients in the meals is a nod to the culture, history, and geography of their birthplace.
Mater Iniciativa, led by the dynamic duo and Martnez's sister Malena, conducts extensive study on Peruvian ingredients, resulting in Central's dishes groaning with tremendous biodiversity. Scallops, squid, and clams from the coast and Amazon are served with pork belly and goat's neck from the Sacred Valley on the tasting menu.
Four days after Central made its debut on The World's 50 Best Restaurants list in 2013, the chef and his pastry chef girlfriend were engaged.
Nearly a decade later, Martnez and León have established a string of successful establishments, including the Andean Mil, the Peruvian Kjolle, and the Japanese Maz. They have no plans to slow down, especially since León was just named The World's Best Female Chef 2021.
Central's staff is committed to sustainability, and the restaurant's food is a reflection of that commitment. It's second nature to reduce, reuse, and recycle materials and to create a closed-loop system for leftover components.
Walking through a vegetable garden with more than a hundred different plant types on the way to the front door gives guests a glimpse into this multifaceted gastronomic universe.
3. Disfrutar
C. de Villarroel, 163, 08036 Barcelona, Spain
The Spanish word for "enjoy," "disfrutar," describes one of the world's most mouthwatering, unexpected, and innovative culinary adventures. Disfrutar is one of the best restaurants in the world.
The restaurant, which has been called "a thrilling rapid-fire, roller-coaster of a dining experience," made its debut in 2018 at No.18 on The World's 50 Best Restaurants and won the award for Highest New Entry. Since then, it has climbed the rankings to No.3.
Between 1996 and 1998, three acclaimed chefs—Oriol Castro, Mateu Casaas, and Eduard Xatruch—began their careers at El Bulli, now a part of the Best of the Best network of restaurants.
Disfrutar, their most ambitious initiative to date, opened in 2014 after they teamed up to establish Compartir in Cadaqués, Catalonia, Spain, after the restaurant shuttered in 2011.
At Disfrutar, Castro, Casaas, and Xatruch continue to use the same cutting-edge methods and experimental ingredients that made El Bulli so successful.
'Please, surprise, and excite' is the goal of dishes like the multi-sphere pesto with soft pistachios and eel or the panchino (a fluffy bun) loaded with caviar and sour cream.
The team debuted a new style of table in their imagination kitchen in 2021; it comes to life during meals, revealing hidden compartments, drawers, and tasty morsels.
Disfrutar, located in Barcelona's Eixample neighborhood, has a bright and white main dining area, as well as a private lounge in the inventive kitchen and an outdoor patio.
The three wanted to show their appreciation for Mediterranean culture by selecting a design that prominently featured pottery.
If you want to retire in Spain, you may find yourself frequenting this restaurant.
4. Diverxo
NH Eurobuilding, C. del Padre Damián, 23, 28036 Madrid, Spain
Dabiz Muoz, who is renowned for his innovative approach to cooking and is regarded as one of the world's most inventive chefs, is the creator of Diverxo, stylised as DiverXO, a bizarre wonderland of a restaurant.
When he was young, Muoz was clear about what he wanted to be when he grew up: a highly regarded eatery where patrons would wait hours for a seat.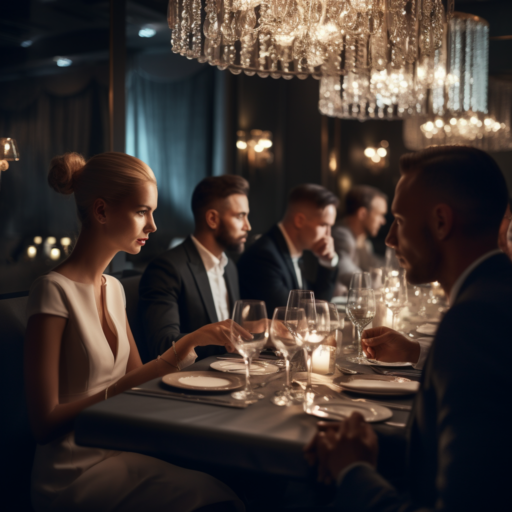 After receiving training at renowned restaurants in London and Madrid, Muoz established Diverxo in 2007 and quickly rose to the position of second-youngest chef in the world to get three-star Michelin classification, at the age of 33.
His father was skeptical, telling him that "pigs might fly," but Muoz came out on top. He now proudly exhibits flying pigs around the eatery to demonstrate to the world the power of attaining the apparently impossible.
A lunch at Diverxo is like to entering Muoz's boundless imagination since there are surprises and twists at every corner. No wonder this restaurant made it as one of the best restaurants in the world.
The 12-course tasting menu introduces guests to creative, Asian-inspired fare like hare katsusando with toasted butter brioche, Cantonese sea noodles with eel stew, or "Galician lobster waking up on the beaches of Goa," which combines tandoor cooking with sushi rice and a lobster head vindaloo and looks like a work of art on the plate.
Muoz's sweets are full of unexpected flavors since he doesn't think there is a line between savory and sweet flavors. The dinner concludes with a variety of mochi that includes fillings like cottage cheese, parmesan, and even tom kha kai soup with Thai basil.
5. Pujol
Tennyson 133, Polanco, 11570 Mexico City, Mexico
Pujol was established in the year 2000 by Chef Enrique Olvera with the goal of showcasing all there is to know about Mexican cuisine, from the nation's unique cooking methods and spices to the incomparable history of the country.
After more than twenty years of hard work, he has finally accomplished his goal: Pujol is constantly ranked among Latin America's and The World's 50 Best Restaurants.
As of recently, Jess Durón has assumed the role of chef de cuisine at Pujol, where he will carry on the restaurant's pursuit of exceptional flavors and gastronomic mastery.
Known as one of the best restaurants in the world, the offering from Pujol has a delectably diverse seven-course tasting menu that delivers an excellent punch. Mole Madre, Mole Nuevo, the restaurant's hallmark dish, has two concentric rings of the classic Mexican preparation, one of which has been aged for 2,500 days.
The menu also includes a steaming plate of baby corn with chicatana ant mayonnaise. The omakase menu features the chef's personal favorites, such as baby corn with chicatana ant mayonnaise and amberjack ceviche with palm hearts, fennel, and parsnip.
The restaurant moved to its current location in 2017, and its new digs are in a suburban area of Mexico City which is one of the biggest expat communities in Mexico.
Natural light of a stunning quality pours in through the windows, illuminating the contemporary space's interior. Guests have the option of sitting either within the dining room or at one of the tables located outside on the patio that has terrazzo flooring and is partially covered.
At Pujol's ever-popular taco bar, you can get sophisticated takes on the traditional Mexican cuisine, such as scallop tacos with ginger, avocado, and shiso, or squash blossom tacos with amberjack and koshihikari rice.
6. Asador Etxebarri
San Juan Plaza, 1, 48291 Atxondo, Bizkaia, Spain
Nestled in the verdant foothills of the Spanish Basque Country lies Asador Etxebarri, a culinary gem that has called the same charming stone edifice home for over two decades.
Indulge in the breathtaking views of the majestic mountains and grazing cattle from the terrace while savoring the delectable welcome snacks. The restaurant seamlessly blends with the rich history and serene nature, offering an unforgettable dining experience.
Discover the culinary genius of Basque chef Victor Arguinzoniz, renowned for his unparalleled ability to grill virtually anything to perfection.
With a masterful touch, he transforms seemingly simple ingredients into a symphony of exquisite flavors that will tantalize your taste buds. Experience the ultimate control over your cooking process with Asador Etxebarri's custom-designed grills.
The restaurant's state-of-the-art kitchen boasts six fully adjustable grills, each equipped with a pulley system for easy raising and lowering. Its innovative founder also invented a range of specialized utensils, including mesh pans, to take your culinary creations to the next level.
Indulge in a culinary experience like no other at this restaurant, where the mastermind behind the menu, Arguinzoniz, and his team utilize their very own 750-degree ovens.
Each day, fresh coals are carefully prepared from specially selected woods, including vine trunks for meat and holm oak for fish, ensuring a truly unique and flavorful dining experience.
Indulge in the pure and authentic taste of locally-sourced ingredients at this restaurant. Their culinary experts delicately coax out the intrinsic natural flavors of each ingredient, from the house-made chorizo to the buffalo cheese, salted anchovies, and the freshest prawns from Palamos.
Savor the tenderness of their beef chops as each ingredient showcases its full potential. Indulge in the heavenly desserts, like the reduced milk ice cream with raspberries, that are delicately infused with a hint of smoky flavor.
Experience the enchantment of fire through the eyes of a young Arguinzoniz, who grew up in a charming country house just a stone's throw away from the quaint village of Axtondo, where Etxebarri is nestled.
Transport yourself back in time to a quaint family home, nestled in the countryside. Imagine the warm glow of an open hearth, where generations of women have lovingly prepared meals for their loved ones.
Their subject recalls these cherished memories with great fondness, as his family home was without the modern conveniences of electricity or gas. With a remarkable 30-year career under his belt, the chef has managed to maintain the same level of humility he possessed on his very first day in the kitchen.
Renowned by culinary experts worldwide and revered as a mentor by countless local cooks, Arguinoniz was bestowed with the prestigious Chefs' Choice Award in 2021. There's no doubt why this is one of the best restaurants in the world.
7. A Casa do Porco
Rua Araújo, 124, São Paulo, 01220-020, Brazil
Named one of the best restaurants in the world, A Casa do Porco translates to "House of the Pig" in Portuguese, and the restaurant's whole menu, both tasting and à la carte, features various cuts and preparations of hog.
It has recently added a vegetarian menu that tastes just as excellent as the original, as well as à la carte items like mushroom sushi and cheese "crackling," in response to the growing number of people who prefer vegetarian diets.
In the center of downtown So Paulo, Jefferson and Janaina Rueda manage a restaurant with a quirky design.
Their unique tasting menu, titled "Da Roça para o Centro," comprises pork and vegetables grown on the farm the Ruedas purchased in 2020 near Jefferson's rural village of So José do Rio Pardo.
From swine jowl sushi and pancetta crackling to organic beetroot with pork sausage and other modern inventions, this tasting menu is a journey through A Casa do Porco's rich culinary history served in bite-sized portions.
The Porco San Zé main dish is a spread of spit-roasted pork and vegetables that takes six to eight hours to prepare. Fans of pork may even get their hands on a pig's head if they so choose.
The democratic and egalitarian philosophy of A Casa do Porco is inspired by the Ruedas' own modest upbringings, and the restaurant's tasting menu starts at roughly $40 while a hatch offers toasted sandwiches for as low as $3.
Together, they manage a hotdog and ice cream stand, serve as community leaders, and feed underprivileged children for free thanks to Janaina's efforts.
For just $18, you may have a well paired alcoholic or non-alcoholic beverage from Janaina's carefully curated drinks menu.
The beverages are inspired by the concept of returning to one's roots by using honey and fruit grown on the Ruedas' farm as an alternative to sugar. To spice up your life, mix beets and spices into coconut water or try sake with riesling and passionfruit.
They've been making their own burgers and sausages under the Porco Real label since moving to the farm.
8. Lido 84
Corso Giuseppe Zanardelli, 196, 25083 Gardone Riviera BS, Italy
Lido 84, located on the shore of northern Italy's picturesque Lake Garda, is a must-visit because of the quality of its cuisine and the warmth of the service provided by brothers Giancarlo and Riccardo Camanini.
In 2019, it was named one of the "Ones to Watch," and in 2021, it made its debut on the list of The World's 50 Best Restaurants, coming in at number fifteen. This year, it is again declared as one of the best restaurants in the world.
The meals at Lido 84, which use ingredients from Lake Garda and the area's lush meadows, may be sampled from both a traditional and a modern tasting menu.
Particularly noteworthy are the 400° aubergine parmigiana and the Torta di Rose, both of which are made with Garda lemons and are as light as air.
Cacio e pepe en vessie, rigatoni pasta cooked within a pig's bladder with pecorino cheese and fluids from the bladder, is the meal that steals the show every time it's brought to the table.
Riccardo Camanini, who was born in the northern Italian city of Brescia but attended culinary school because he had no other choice, learned his craft from Raymond Blanc in the United Kingdom and Jean-Louis Nomicos in France.
He moved back to Italy in the late '90s and oversaw the cuisine at Hotel Villa Fiordaliso for 15 years before opening Lido 84 with his brother Giancarlo. Together, they have been very successful.
The Camaninis found the building in 1984 and renovated it into a vintage open-air swimming pool (a "lido") before launching their restaurant there in 2014.
9. Quintonil
Newton 55, Polanco, Mexico City, Mexico
As they approach their 10-year anniversary in 2022, Quintonil proudly stands as the premier destination for Chef Jorge Vallejo's innovative Mexican cuisine and his wife Alejandra Flores's unparalleled beverage offerings and top-notch hospitality.
Quintonil's commitment to utilizing fresh, locally-sourced ingredients and incorporating traditional Mexican flavors and techniques into innovative, contemporary dishes has solidified its status as a timeless establishment.
Quintonil, named for a green herb used in several of the meals and beverages, gives a fresh approach to the table. The tasting menu might include seasonal items like cactus sorbet or spider crab in green mole served with blue corn tostadas and lime kaffir.
A la carte options include things like roasted avocado with Mexican herb chips, escamoles (ant larvae), or braised oxtail in classic black recado sauce. There is a short (30-meter) distance between the urban garden and the kitchen.
Chicatana ant and grasshopper tacos are just two examples of the intriguing new menu items that will be available at Quintonil's new counter sitting area, which will open in 2020. A cozy foyer greets guests as they enter the main dining room, which is divided in two by a skylight and decorated with art from Mexico.
Vallejo possesses a wealth of experience in management and culinary arts, having studied in Mexico and honed his skills while working on cruise ships and in renowned establishments such as Noma, Pujol, and Diana at the St. Regis Hotel in Mexico City.
In 2012, Quintonil was established by him and Flores, a distinguished graduate of Switzerland's esteemed Les Roches School of Hospitality Management, who previously served as the Enrique Olvera Group's Operations and Commercial Director.
The dynamic duo possesses a winning blend of conviviality, vitality, and exceptional cuisine that engenders repeat patronage.
10. Le Calandre
Via Liguria 1, 35030 Rubano, Italy
The food here is a source of pride for people of all ages and is sure to delight your taste buds. Essential oils, spices, and aromas are used skillfully to evoke a wide range of ancient recollections.
In 1981, Erminio and Rita Alajamo opened Le Calandre, a landmark in the history of Italian hospitality.
Their sons, Massimiliano in the kitchen and Raffaele at the front, took over the business in 1994 and brought it to the forefront of the fine dining scene. The restaurant got three Michelin stars in 2003, making Max the youngest chef in the world to achieve this honor.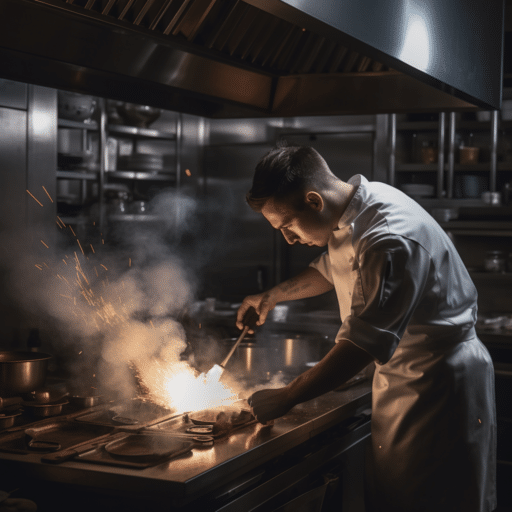 With each season comes a new iteration of the restaurant's two tasting menus. Both depict the narrative of serious philosophy and the never-ending investigation that goes on in the kitchen.
The rich and harmonious flavors that visitors experience in both are the result of technique working in service of emotion.
Within this context, a risotto made with distilled coffee, caper powder, anchovy bottarga, and white truffle may be found; this particular flavor combination strikes a nice balance between bitter, fragrant, and savory.
The amazing affinity between land and sea veggies is also shown in the toasted mullet served with blackberry and plum bread crumbs and a kiwi and seaweed sauce.
The food here has the power to bring back happy memories and bring a smile to your face. The front-of-house team has a superb ear for the mood of the dining room and can go from formal to casual in an instant, all with the intention of putting guests at ease without sacrificing the quality of their service.
11. Maido
C. San Martin No. 399, Miraflores 15074, Lima, Peru
Nikkei, to put it briefly, is a style of cooking that fuses traditional Japanese methods with Peruvian ingredients. Mitsuharu Tsumura's Maido serves very sophisticated fare, though. Nikkei is one of the best restaurants in the world.
Tsumura, like the other members of the Japanese diaspora (nicknamed Nikkei), has had to travel far to fully embody this ideal.
The combination of Asian and Latin American flavors makes for a very unique dining experience. Many of the items on the 'Nikkei Experience' tasting menu are seafood-based.
Crab dishi and tapiocas are included, but the main attraction is the Paracas scallops served with green butter beans and miso.
The beef cheek, which comes with tsukemono and a jora corn cloud, is also highly recommended. Put the finishing touch on your marathon lunch with a scoop of lucuma ice cream that's been infused with soy sauce and macambo foam.
Tsumura's father inspired him to pursue a career in the culinary arts after seeing his son's early interest in the subject.
Following his graduation from an American school of culinary arts, he went to Osaka, Japan, to study the country's history and culture.
His time spent working in restaurants around the country honed his skills as a sushi and Izakaya chef. In 2009, Maido entered the world, blending the traditions and flavors of two distinct cultures.
Impressive artwork fills the Maido inn's dining area. The ceiling is draped with thick ropes that dangle low over the tables. A hearty "maido," which means welcome in Japanese, is given to visitors upon their arrival.
12. Uliassi
Banchina di Levante, 6, 60019 Senigallia AN, Italy
Located in Senigallia, one of the best places to live in Italy, Uliassi is a lovely white wooden building perched above the water like a pearl between the marina and the beach, and it has the quintessential summer balcony. It is one of the best restaurants in the world.
Chef Mauro and his sister Catia Uliassi warmly welcome diners to their house and their totally unique restaurant.
The restaurant's food has become famous across the globe, attracting gourmands from all walks of life. Naturally, it's at a very high level and can switch easily between traditional and experimental fare.
This is because of the Uliassi Lab, where the whole staff gets together to brainstorm in the last few months of each year to come up with fresh, innovative concepts.
Mauro Uliassi's cooking is distinctive due to his research on oceanic flavors and the ways in which they interact with (or "contaminate") meat-based items.
It's a component of the Marche region's customary hand-off between water and land. Each meal is a work of art because the chefs took the time to strike just the right balance between the many flavors, textures, preparation methods, and temperatures.
First, the classic appetizers such as the fake Ascolan olive, foie gras wafer, and crouton with fresh anchovy are served (regulars would revolt if chef were to phase them out), and then the new dishes are brought out: a red prawn seasoned with juices from the head, ginger, orange, and cinnamon, and spaghetti with black olives, eucalyptus, and friggitelli peppers.
Catia is in charge of the front desk staff of eleven exceptional ladies.
Pained by financial indecision? Want to invest with Adam?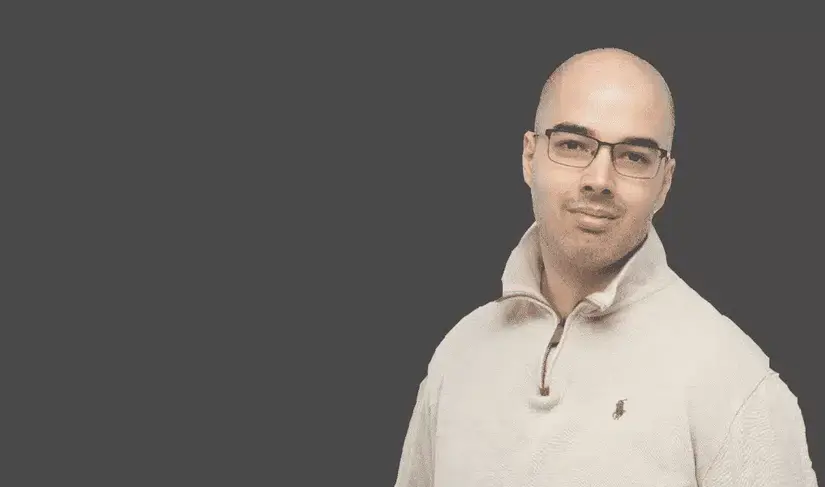 Adam is an internationally recognised author on financial matters, with over 622.7 million answer views on Quora.com, a widely sold book on Amazon, and a contributor on Forbes.