Here are the best shopping cities in the world.
There isn't a better experience for shopaholics than travelling a destination while window shopping. The best way to experience a new city is to go shopping, where you can take in the local fashion and culture while also acquiring stylish souvenirs and mementoes of your trip.
Based on their abundance of shopping malls, boutiques, department stores, and designer outlets, these 13 major cities have been named the best shopping cities in the world.
So, after you've seen the required landmarks and major attractions, make sure to visit the shopping districts in these famous cities.
13 Best Shopping Cities In The World
1. New York City, USA
Without a doubt, the world's top shopping city is New York City. In addition to thousands of boutique, vintage, and hard-to-find stores that can only be found in New York City, you can find every significant fashion and retail outlet there as well.
There are shopping centers like Time Warner Centre, SoHo boutiques, Fifth Avenue luxury brands, pop-up stores in Bryant Park and Union Square, and Brooklyn flea markets. All you have to do is head over there and get shopping!
2. Paris, France
Paris, one of the best shopping cities in the world, is the center of fashion in the world, and for good reason. The city is home to high-end fashion brands like Chanel, Louis Vuitton, and Yves Saint Laurent, with a focus on designer labels.
The most desirable shopping in Paris can be found in the Golden Triangle, which includes the Champs-Elysees in the 8th Arrondissement and hosts the lovely Christmas Market in January.
Head to Paris in January or August for the biannual sales and you're sure to find a deal if you're looking to save a few euros.
3. Milan, Italy
Italians take their sense of fashion seriously, and Milan, their shopping capital, is one of the world's most stylish cities.
The Fashion Quadrangle, the main shopping district, is home to high-end fashion brands like Prada, Valentino, Armani, Versace, Dolce & Gabbana, and many more. However, Milan is more than just its price tags.
The city also offers wonderful bazaars, Christmas markets, and fantastic sales from January through February and from July through September.
4. London, United Kingdom
Let's be real here. The best shopping can be found in London, one of the best shopping cities in the world.
London is a shopper's paradise, with everything from the renowned department stores John Lewis and Topshop on Oxford Street to the elegant mid-priced fashion stores on Regent Street, the independent brands on Carnaby Street, the alternative fashion stores in Camden, and the vintage and antique offerings in Notting Hill.
Bond Street and Mayfair also have well-known names like Burberry and Tiffany & Co.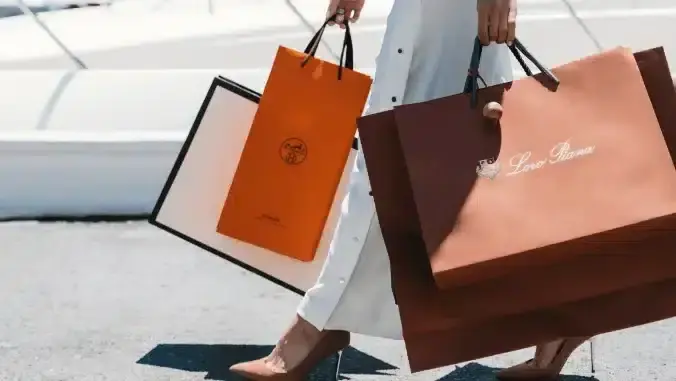 5. Hong Kong, China
Hong Kong, one of the best shopping cities in the world, is the place to be if you enjoy high-end fashion and bargain hunting. Every year, millions of people travel from all over Asia and the world to this tiny island in search of a great deal or something special.
Times Square is a must-see, Kowloon's Nathan Road is a major shopping district with everything from enormous department stores to local goods, and fantastic markets like Jade Market, Temple Street Night Market, and the Ladies Market are well-known.
There are numerous skilled tailors located all over Hong Kong, and many people visit the city to have clothing made specifically for them.
6. Bangkok, Thailand
One of the best shopping cities in the world located in Asia is Bangkok. Bangkok, a bustling city in Southeast Asia, is home to a seemingly endless number of shopping centers and bustling markets over the years.
With more than 2,000 stores and a huge selection of goods at all price ranges, MBK is the biggest and most renowned department store. A must-visit area is Chinatown, which offers incredibly cheap goods and a much more traditional atmosphere.
For international-branded clothing and sportswear, Central World, the sixth-largest mall in the world, is a must. Chatuchuck Market, one of the largest markets in the world, has more than 15,000 booths divided into 27 sections.
For the savvy consumer who knows what they want, there are numerous high-quality tailors available, just like in Hong Kong.
7. Los Angeles, USA
The list of the best shopping cities in the world will not be complete with Los Angeles. As you stroll through the city's outdoor shopping district, stop by The Grove for a shopping treat.
It's a welcoming location where you can find some amazing fashion and speciality stores that are designed to look like small towns. Naturally, Rodeo Drive is one of the most well-known streets in the world. If spotting celebrities isn't your thing, you might also enjoy some upscale shopping.
This classy street is graced by Armani, Coco Chanel, Christian Dior, and others. The Farmers' Market is a fantastic place to treat your taste buds if you're looking for a more laid-back market atmosphere.
If you need to satisfy your celebrity curiosity a little more, try the fashion district on Melrose Avenue.
8. Tokyo
Shopaholics in Tokyo have a ton of options thanks to the city's 1,970 retail establishments.
Every district in Tokyo offers an exciting selection of shops and restaurants so you can fuel up in between shopping sprees, from the bustling boutiques and cafes of Lumine in Shinjuku to the vibrant fashion malls and toy stores of Harajuku.
With 240 shopping centers and department stores, it is easy to understand why Tokyo took first place on this list.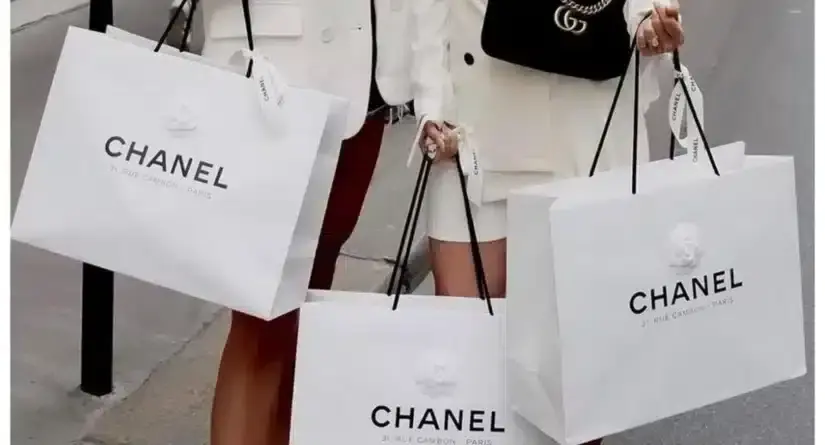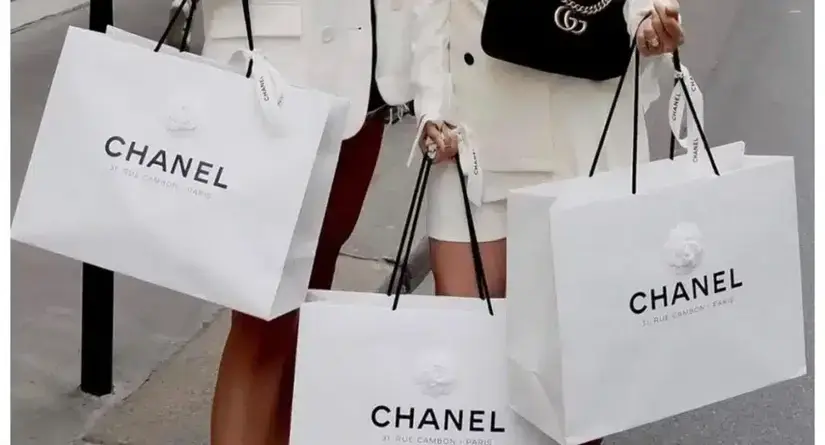 9. Singapore
Although Singapore is a small country, it manages to pack in a lot of shops and shopping malls. In fact Singapore has the most malls per square mile of any country in the world, making it one of the best shopping cities in the world.
The Shoppes at Marina Bay Sands and Jewel Changi Airport both have a large number of big-brand stores, but Singapore's shopping scene also includes bustling street markets and laneways crammed with boutiques and vintage shops.
10. Sydney
Sydney is a great place to spend the day shopping because it has designer shops, contemporary malls, and classic arcades.
The shops in Sydney's central business district's Queen Victoria Building combine historic architecture with contemporary retailers and are a great place to start. Westfield Sydney is another fantastic shopping destination to have on your radar, and it has over 250 stores.
11. Madrid
Madrid, which has the biggest flea market in Europe, is well-known for its shopping, as well as for its architecture, vivacious culture, and sangria. Every Sunday, El Rastro, an outdoor market brimming with vintage goods, attracts tens of thousands of shoppers.
12. Toronto
Toronto comes in twelfth on the list and is home to upscale malls and unique shopping areas. Consider going to CF Toronto Eaton Centre if you're looking to shop for high-end brands.
The Distillery District and Chinatown are both shopping gold mines for additional one-of-a-kind purchases and distinctive items.
13. Boston
Boston completes the list of the best shopping cities in the world. The bustling city centre of Massachusetts' capital, which is home to 173 shopping establishments, is full of upscale stores and boutiques.
Pained by financial indecision? Want to invest with Adam?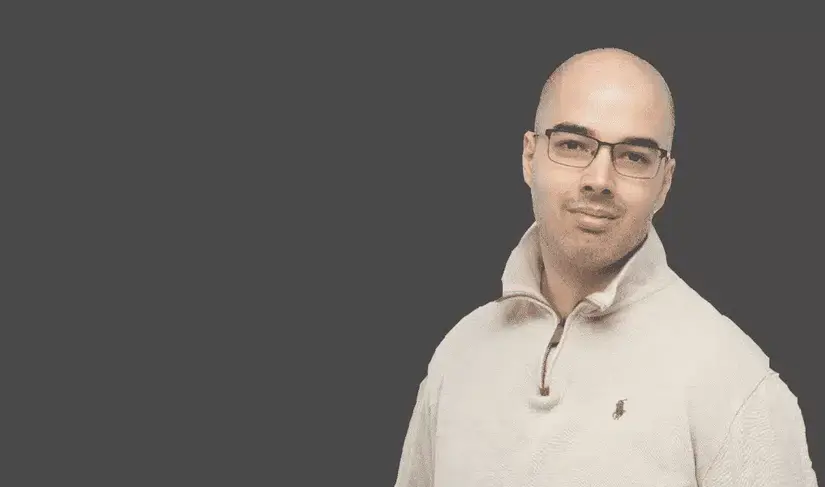 Adam is an internationally recognised author on financial matters, with over 584.6 million answers views on Quora.com and a widely sold book on Amazon and a contributor on Forbes.
Tags
13 Best Shopping Cities In The World
,
best shopping destinations in the world
,
shopping in bangkok
,
shopping in boston
,
shopping in hong kong
,
shopping in london
,
shopping in los angeles
,
shopping in madrid
,
shopping in milan
,
shopping in new york
,
shopping in paris
,
shopping in singapore
,
shopping in sydney
,
shopping in tokyo
,
shopping in toronto
,
top shopping cities in the world