14 Best International Schools In Saudi Arabia
If you are looking to invest as an expat or high-net-worth individual, which is what I specialize in, you can email me (advice@adamfayed.com) or WhatsApp (+44-7393-450-837).
Introduction
Parents who live abroad and are thinking about moving to Saudi Arabia should think carefully about the curricula and the language of instruction in the best international schools in Saudi Arabia.
Thankfully, Saudi Arabia has a large number of excellent international schools.
The process of choosing the best international schools in Saudi Arabia for your child shouldn't be too difficult if you do enough research, thinking, and planning.
This guide walks you through 14 best international schools in Saudi Arabia, in no particular order.
14 Best International Schools in Saudi Arabia
1. American International School Riyadh
The US curriculum-based American International School in Riyadh serves students from the age of three to eighteen.
The school, which is one of the best international schools in Saudi Arabia and was founded in 1963, offers the IB Diploma Programs to students in Grades 11 and 12, who also meet the requirements with a High School Diploma.
Since its founding in 1963, when it was first known as the American Preparatory School, the name of American International School – Riyadh has undergone a number of changes.
Currently, AIS-R enrolls about 1,650 students from 60 different nations. Americans (27%), Saudis (20%), and Canadians (10%) make up the majority of the student body.
16 students are in each class in pre-kindergarten, 18 in KG1, 20 in KG2, 21 in Grade 1, and 22 in Grade 2. There are typically 24 students in grades 6 to 12 and 23 in grades 3 to 5. This class size is typical of elite institutions in other Middle Eastern nations.
A diverse group of teachers supports students; just under half (46%) are from the US, 24% are from Canada, 5% are from other English-speaking nations (UK, Australia), and the remaining teachers are from a variety of nationalities.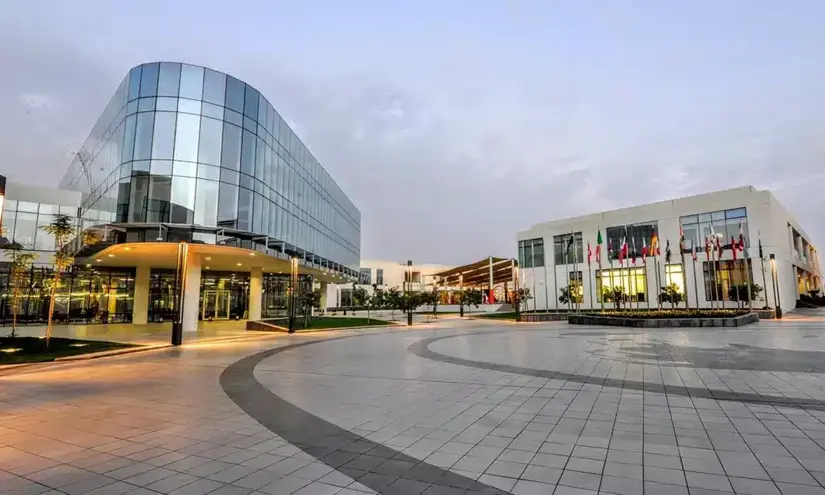 2. British International School Riyadh
International co-educational school British International School Riyadh, one of the best international schools in Saudi Arabia, is situated in Riyadh.
Following the National Curriculum for England, it serves English-speaking children and teenagers aged 3 to 18, and it has plans to implement the IMYC and IB Diploma Program at its DQ campus.
BISR is a non-profit institution with five campuses. Given the involvement of both the British and Dutch Embassies at the time of its founding in the oil industry, British International School Riyadh (BISR) is one of the oldest international schools in the Kingdom of Saudi Arabia. It was established in September 1979.
The school has academic accreditation from both British Schools Overseas, which most recently inspected it in 2022, and the Council for International Schools. The Al Hamra school received a Good rating with Outstanding features.
The three BAES Primary schools were subjected to a separate BSO inspection and received a Very Good rating with Excellent features.
Additionally, BISR is a part of the Council of British International Schools (CBIS) and the Independent Association of Preparatory Schools (IAPS) (COBIS).
BISR is a British Schools of the Middle East (BSME) member, a Green Flag Eco-School, and a member of the National Association for Gifted Children in Education. Offering the Duke of Edinburgh Awards is also permitted.
3. Beech Hall International School Riyadh
A brand-new international school has opened in Al Khuzama, Riyadh: Beech Hall Riyadh. It is one of the best international schools in Saudi Arabia.
It bills itself as the first fully inclusive school with a non-selective admissions procedure, which means that students are not required to take an entrance exam or other type of assessment in order to enroll in the school.
The Beech Hall International School in Riyadh was established by the UK's Chatsworth Schools in collaboration with the local Saudi company Fawaz Al Hokair Group and education consultants Emkan Education.
With a non-selective admissions policy, it claims to be the first fully inclusive school in Saudi Arabia. There will be no testing or assessments, and the curriculum will be adjusted to meet the needs of all students.
Although the school will offer "robust Arabic and Islamic studies," the majority of instruction will be in English. Additional support for English language learners will be provided through one-on-one or group instruction.
The school does not assign homework to Primary students at least, but it does encourage parents to help their children's learning outside of school through joint activities.
4. Downe House School Riyadh
Downe House Riyadh will open campuses in Muscat, Oman, and Riyadh in September 2022, joining a number of other traditional English public (private, that is) schools that are going global.
In August 2022, a new English National Curriculum school called Downe House Riyadh opened its doors to students in the Nursery (FS1) through Year 10 grades.
Downe House Riyadh will primarily focus on the education of girls, continuing the over 100-year-old tradition of the original UK school, though it will also accept boys up to the age of 9 (Year 4), in keeping with the custom in many Middle Eastern nations where schools are co-ed until pre-puberty.
Male students will then have direct access to Kings College Riyadh thanks to a deal between the two schools—both of which provide the English National Curriculum—and the English National Curriculum. The first exclusive British all-girls school to open in Saudi Arabia is Downe House Riyadh.
In the multicultural setting of Riyadh, Downe House Riyadh will provide "a first-class British education" culminating in IGCSE and A Level exams.
The school will adhere to the English National Curriculum, which is "broad and inclusive" and has a track record of ensuring that girls graduate into the best universities in the world. Visit their website here.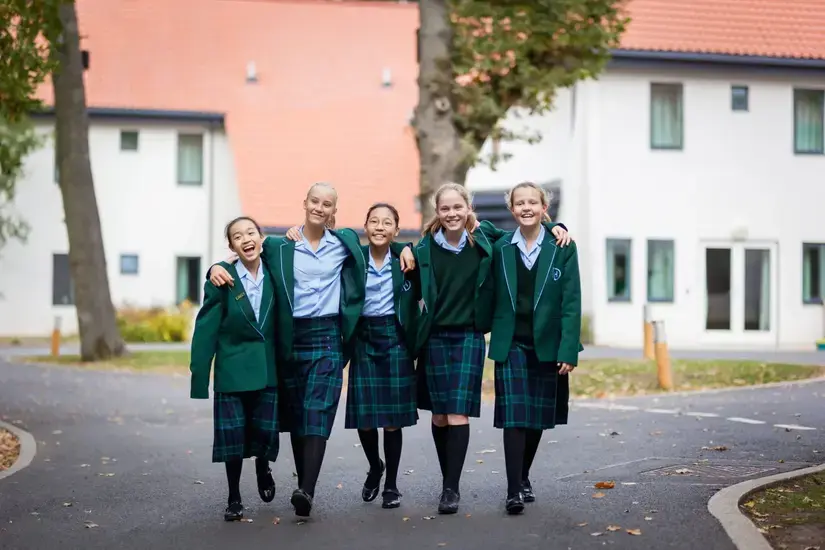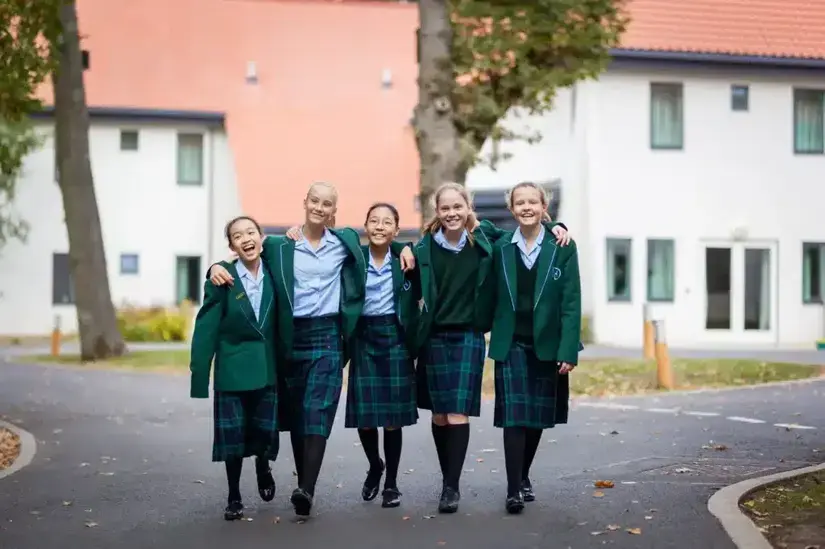 5. ISG Jubail School
ISG Jubail was first known as Jubail Academy and was founded in 1978 with a contract from the Royal Commission to assist expatriate families in the Jubail Industrial City region. It is currently run by International Schools Group, a nonprofit organization that consists of five schools in the Eastern Province.
The International Schools Group (ISG) Dhahran District includes ISG Jubail, which is about 100 kilometers north of Dammam. ISG Jubail is a non-profit, KG to Grade 12 international school that caters to the needs of the American community as well as the diverse international community in Jubail.
The International Baccalaureate Diploma Program is the culmination of the curriculum offered by ISG Jubail, which is based on American standards.
Currently, the school has about 415 students of 34 different nationalities, with Americans, Canadians, Indians, Malaysians, Britons, and South Africans having the largest representation.
English/Language Arts, Social Studies, Science, and Mathematics are all included in the curriculum at ISG Jubail, which is based on American Common Core standards and leads to the International Baccalaureate Diploma Program.
The curriculum must include specialist classes in areas such as art, music, information technology, library, physical education, and counseling. According to the Saudi Arabian Ministry of Education, Arabic language classes are offered to elementary school students in Kindergarten 2 through Grade 5.
The "Understanding by Design" model was employed in the development of the curriculum. Study units encourage critical thinking, encourage active inquiry, and progress from the concrete to the abstract.
These lessons are created to inspire and test students to take on new personas, play around with concepts and tools, and work out real-world issues.
6. Advanced Learning Schools Riyadh
In the heart of Riyadh, Advanced Learning Schools, one of the best international schools in Saudi Arabia, is a reputable KG to Grade 12 International Baccalaureate curriculum school.
Despite having a plural name, Advanced Learning Schools (ALS) actually refers to one school that is divided into three campuses in the heart of Riyadh. ALS is open to both international and local students and has been a long-standing provider of international education.
The school is one of a select few that offers the three main programs of the International Baccalaureate Organization, which has its headquarters in Switzerland. The Council of International Schools (CIS), a membership organization that seeks to support the growth of international schools, has also accredited it.
Nearly 600 students attend ALS, which is coeducational from Kindergarten through Grade 3. After that, there are separate sections for boys and girls.
Although English is the official language of instruction, there are about 275 preschoolers, 130 elementary students, and 150 middle and high school students. Arabic language, Arabic social studies, and Islamic studies make up about 20% of the curriculum.
The English program at ALS is taught by 90 teachers, all of whom are native English speakers, as well as an unspecified number of teaching assistants. The typical class size ranges from 17 to 22 students.
7. German International School Riyadh
The German International School Riyadh (die Deutsche Internationale Schule Riad), one of the best international schools in Saudi Arabia, was established in the middle of the 1970s and is still a non-profit institution with German government support.
Die Deutsche Internationale Schule Riad (DISR), which was established in the middle of the 1970s but whose exact founding year is unknown, is situated in the Al Bustan Compound in the Al Arid neighborhood, to the north of Riyadh.
Perhaps surprisingly for a school with such a long history, DISR only provides classes for students in Nursery (2–3 year olds) through Grade 10.
Students who wish to complete their education through Grade 12 are currently advised to enroll in one of the Riyadh schools offering the International Baccalaureate curriculum or to leave for their native country.
8. French International School Riyadh
The French International School Riyadh, also known as l'École Française Internationale de Riyad, is a city-wide institution with a French curriculum.
The École Française Internationale de Riyad (EIFR), also known as the French International School Riyad, is one of the city's long-standing international schools.
It is one of many international schools offering the French curriculum that are overseen by the French Ministry of Education and accredited by its Agence pour l'Enseignement Français à l'Étranger (AEFE). The French Embassy in Saudi Arabia provides support for the Riyadh school's operations.
According to AEFE, the school, which is situated in the city's northern An Nada neighborhood, has about 1,380 students enrolled right now, of whom about 25% (or 370) are French citizens.
In the academic year 2020–21, roughly 18% of students were enrolled in kindergarten, followed by 39% of students in primary school, 26% in college, and roughly 220 students (17%) in the last three Lycée grades.
The school had a total of 145 employees during that time, including 115 employees under local contracts, 82 teachers, and 30 members of the educational staff (including 26 teachers) from other francophone nations. A music specialist and nine language instructors make up the teaching staff (four in English – five in Arabic).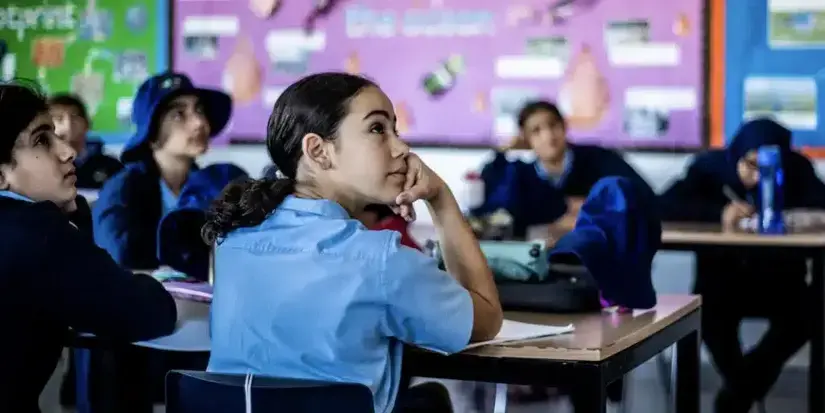 9. Riyadh Japanese School
A long-running school with a Japanese curriculum can be found in the city's northern residential district. It is called the Riyadh Japanese School, one of the best international schools in Saudi Arabia.
Undoubtedly the smallest international school in the city, the Riyadh Japanese School has served as a stronghold for Japanese education for many years.
At the first General Meeting of the Japanese Association in 1978, the school was first proposed; the Riyadh Japanese School Management Committee was established in 1985. When the Riyadh Japanese School opened its doors in September of that year, Akira Muto (Marubeni) served as its inaugural chairman.
With a total of 22 students, the school opened its Elementary school and Junior high divisions in its first year of operation.
By 1986, the Elementary school had increased to 23 students, while the Junior high school had three students.
Although it appears that the school's administration wanted it to expand significantly in order to offer classes through senior high, by 1987 the school had 37 students enrolled (34 in the elementary school and three in the junior high section), the highest number ever.
10. Daratassalam International School (DPS) Riyadh
Delhi Public School, also known as Daratassalam International School Riyadh, is a member of the DPS Society, an organization that has spent more than 60 years working to educate Indian students. Over 130 schools are located both inside and outside of India.
The Delhi Public School Riyadh (DPSR) was established in 2004 to meet the educational needs of the city's Indian population.
Al Falah International School DPS Jeddah is a second institution that runs in the Kingdom. According to the UK public school system, the term "public" actually refers to a for-profit educational institution.
The CBSE curriculum is available at DPS Riyadh, which also added the Cambridge International curriculum based on the UK curriculum in 2008 and leading to IGCSE exams in Grade 10 as well.
There is a strong emphasis on English communication, mathematics, art, and sciences in the academic programs, which are said to offer a wide range. Hindi, Arabic, Urud, French, Malayalam, and Telugu are available as third language options, with Hindi, Arabic, Urud, French, and Malayalam as second language options.
For Cambridge Upper Secondary, which leads to IGCSE exams, DPS Riyadh offers six required subjects and one optional option.
English Second Language (0510), Mathematics (with coursework-0580), Biology Extended (0610), Extended Chemistry (0620), Extended Physics (0625), and Computer Science are the primary subjects (0478). French as a Foreign Language (0544), Arabic as a Foreign Language (0544), or Urdu as a Second Language at the O level (3248) are the available optional subject options (0520).
11. United India International School Riyadh
The goal of the small, primary-only United Indian International School Riyadh (UIISR), which is open to Indian students in grades KG through 1, is to promote Islamic values among them. The school is one of the best international schools in Saudi Arabia.
With the goal of opening a full KG to Grade 12 CBSE curriculum school with a specific focus on the development of Islamic values, United Indian International School Riyadh (UIISR) was established in 2013.
Mr. Abdul Azeem, a member of the school's advisory committee, stated at the time of the school's opening that it would meet the growing needs of the Indian and expatriate community in Riyadh, who had struggled to enroll their children in community schools.
There is no connection between UIISR and the other two Embassy-led organizations, despite the name being similar to the schools in Riyadh sponsored by the Indian government—Indian International School Riyadh and Indian International Public School Riyadh.
For children between the ages of 3 and 6 years old, UIISR currently provides a primary school education based on the Montessori curriculum in KG and the CBSE curriculum. A 30 student average class size was anticipated, with a student:teacher ratio of 20:1.
12. SEK International School Riyadh
The Royal Commission for Riyadh City's first school to open in Riyadh was SEK International School, which opened its second SEK international school in the Middle East in 2021.
With easy access to the King Salman and King Fahad highways, the school is conveniently situated in the Al Rabie neighborhood in the heart of Riyadh, close to the Kingdom Hospital.
SEK Education Group was founded in Madrid, Spain, in contrast to the majority of (mostly) long-standing UK-based schools that are collaborating with the Royal Commission for Riyadh City.
With the Riyadh school being the second in the Middle East, SEK-Riyadh is building on the experience and legacy of global education that the Group already provides to local and international communities in Spain, France, Ireland, and Qatar.
The Qatar school was established in 2014, giving the organization a head start in terms of their establishment in the Kingdom.
The International Baccalaureate Programs are followed by SEK-Riyadh, which has earned candidate status for the Primary Years Programme (PYP), Middle Years Programme (MYP), and Diploma Programme (DP).
When SEK Education first introduced its IB Diploma program in 1977, it joined the International Baccalaureate Organization. The SEK Group has been providing IB programs for over 40 years, and the group boasts an exceptional track record in IB Diploma results and university entrance exams.
13. Kings College Riyadh
As part of the Royal Commission for Riyadh City's International Schools Attraction Program, King's College Riyadh, a collaboration with the Kings College schools in the UK, was the first international school to open. Before enrolling students in Year 13, the school will first offer primary year groups.
The King's College Riyadh (KCR) opened its doors to its first students in August 2021, taking children from Nursery (Foundation Stage 1 at 3+ years of age) to Year 3 (8+ years of age) and is situated close to the King Khalid Road in Diriyah on the north-eastern outskirts of Riyadh.
The school added Year 4 for its second academic year, which began in August 2022, and will keep adding year groups until it is fully open from Preschool (FS1) to Year 13.
From Pre-School to Year 6, the school is fully co-educational (boys and girls classes are mixed), but it is anticipated that classes will be divided by gender starting in Year 7.
KCR was the first institution to open as part of the Royal Commission for Riyadh City's (RCRC) flagship International Schools Attraction Program, which was introduced in conjunction with the Kingdom's Ministries of Education and Investment.
Pre-Prep for the Pre-School FS1 to Year 2 classes (for children aged 3 to 7 years old), Prep School for Years 3 through 8 (for children aged 7 to 13 years old), and Senior School for students in Years 9 through 13 make up the Riyadh school's traditional UK private school structure.
14. One World International School Riyadh
OWIS Riyadh is a part of the Global Schools Foundation, a non-profit with its headquarters in Singapore. The school is one of the best international schools in Saudi Arabia.
The Foundation has 35 campuses in Japan, Singapore, Malaysia, Thailand, Vietnam, India, the UK, and now Saudi Arabia that educate students from over 70 different countries. There are 28,000 active students and 1,800 faculty members at the Foundation.
The Global Schools Foundation, a non-profit organization with headquarters in Singapore and over 30 schools currently operating primarily in Asia but with branches in India and the UK, recently opened One World International School Riyadh.
The American Curriculum based on Common Core and Next Generation Science standards are offered at OWIS Riyadh, which began operations in September 2022. It will also offer the International Baccalaureate (IB) Primary Years Programme (PYP).
The first year of OWIS Riyadh's operation covered pre-kindergarten through grade 4, and grades 5 and 6 will be co-educational. After that, the school will have separate Boys and Girls sections before going back to having mixed-gender classes in high school grades 11 and 12.
Pained by financial indecision? Want to invest with Adam?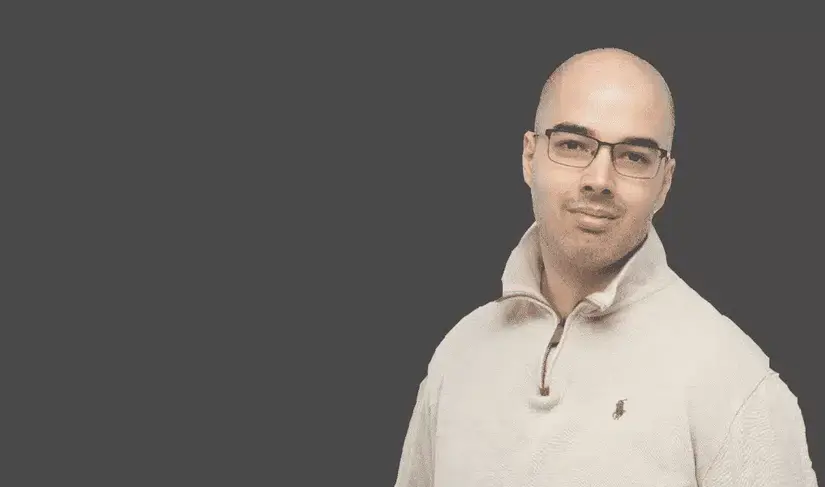 Adam is an internationally recognised author on financial matters, with over 631.2 million answer views on Quora.com, a widely sold book on Amazon, and a contributor on Forbes.
Tags
Advanced Learning Schools Riyadh
,
American International School Riyadh
,
Beech Hall International School Riyadh
,
Best International Schools In Saudi Arabia
,
British International School Riyadh
,
Daratassalam International School
,
Downe House School Riyadh
,
French International School Riyadh
,
German International School Riyadh
,
ISG Jubail School
,
Kings College Riyadh
,
One World International School Riyadh
,
Riyadh Japanese School
,
SEK International School Riyadh
,
United India International School Riyadh