15 Easiest Countries To Move To In 2022
If you are looking to invest as an expat or high-net-worth individual, which is what I specialize in, you can email me (advice@adamfayed.com) or use WhatsApp (+44-7393-450-837).
Introduction
This article will discuss the 15 easiest countries to move to that more people are beginning to call home.
It's always tempting to relocate and start afresh in a new nation. Meeting new people, visiting unknown locations, and discovering a foreign culture all seem interesting and delightful.
However, immigration is never simple, particularly if you lack the necessary financial resources or marketable skills.
The majority of nations have a number of immigration policies, however, these policies have yearly caps and are predicated on addressing labour shortages.
Therefore, you must take into account several crucial considerations when immigrating to a new nation, such as adjusting to a new social structure and the financial component.
15 Easiest Countries to Move to in 2022
1. New Zealand
Because of its Skilled Migration Program, New Zealand is a popular immigration destination and is one of the easiest countries to move to. However, there are a number of requirements that you must fulfill in order to be eligible for this program.
To begin with, you must be under 55, have a high level of expertise in your subject, and have previous work experience. But if you achieve these requirements, you are allowed to stay in New Zealand for two years before requesting a resident visa.
2. Canada
If residing in North America is your dream but you are unable to obtain a visa for the United States, its northern neighbour may be a viable option for you. There are often more visa alternatives available in Canada and fewer eligibility restrictions.
Numerous of the nation's largest cities are included in the top 10 lists of the finest places to live and work, making the nation one of the world's most livable regions.
Canada is frequently a safe and dependable option for people wishing to relocate because of its affordable healthcare system, welcoming policies toward immigrants, and plentiful career prospects.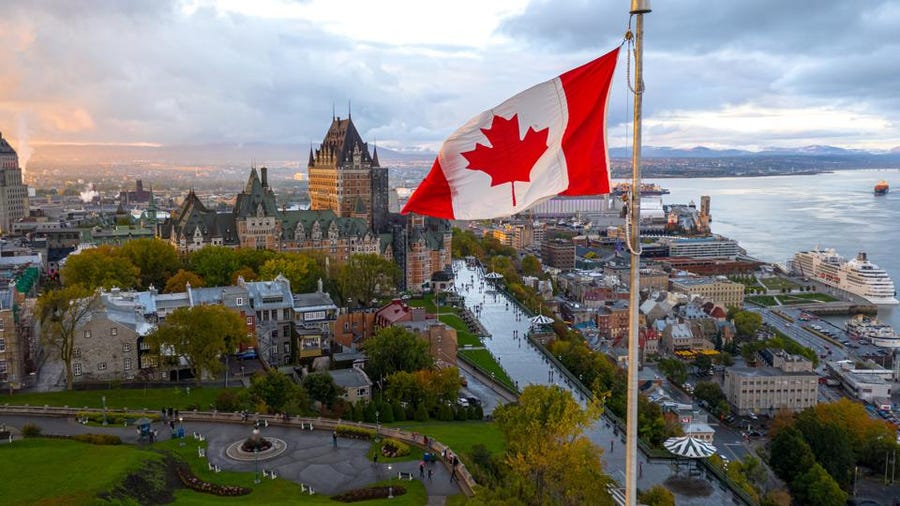 3. Australia
The immigration procedure is made simpler by Australia's one of the most effective and controlled programs. There are several ways to immigrate to Australia, with some of the most common ones being as follows:
Global Talent Visa
Employer Nomination Scheme
Skilled Nominated Visa.
Temporary Graduate Visa
Temporary Skill Shortage Visa
However, if you are applying for a points-based visa, you must be under 50 (for most visas), have the necessary skills and experience, and typically receive enough points in the scoring system. This is comparable to New Zealand.
4. France
You might be in luck if you've ever daydreamed of taking a stroll along the Seine while holding a croissant. If you're searching for a lengthy stay, France, a popular tourist destination, is now providing extra visa alternatives.
In order to support the nation's tech economy and give foreigners a quick route to residency, the French government introduced one of the EU's most accessible visas for tech workers in 2017.
One of the longest-lasting visa choices in Europe, the French tech visa enables tech professionals, investors, and entrepreneurs to live and work in France for four years.
5. Paraguay
Because of its retirement program and investment visa, Paraguay is regarded as one of the nations where immigration is simplest and hence, one of the easiest countries to move to.
Both of these visa options make it simple to become a permanent resident and then a citizen, albeit there is a requirement that you have ample financial resources.
You can carry out one of the following actions to obtain permanent residency through investment:
Following your investment, you can get residence in as little as three months, followed by citizenship three years later. You must visit Paraguay at least once within those three years.
On the other hand, the Paraguayan retirement program enables you to get permanent residency provided you can demonstrate that you make at least $1,300 a month in income.
6. The Caribbean
Who wouldn't want to reside near the ocean? It makes sense that more individuals are moving to the Caribbean where they may enjoy a year-round vacation-like lifestyle.
Today, several Caribbean nations provide a range of visas for extended visitors and remote employees.
The "Barbados Welcome Stamp," a unique 12-month visa available to anybody who can support themselves financially, was just launched by Barbados.
Similar visas are available in Anguilla and Bermuda, albeit they differ in terms of qualifying conditions and duration.
For those looking for an even more opulent visa experience, the Cayman Islands have even given their new scheme the moniker "Global Citizen Concierge."
7. Germany
Due to its Skilled Workers Immigration Act and numerous visa options, Germany is a well-known destination for immigrants and is one of the easiest countries to move to.
The migration process is simplified and expedited for talented individuals by the Migration Act.
In order to work in Germany, you can first acquire a six-month permission. Then, based on the type of visa you have, you can apply for a work permit.
After that, provided you complete all the requirements, you can stay for up to four years with a temporary residence permit before applying for citizenship.
8. Spain
Spain is another well-liked vacation spot in Europe, especially for the newest generation of remote workers.
Spain has unveiled a new "digital nomad" visa that permits anyone to stay in the nation for up to 12 months while working for any organization of their choice.
The visa may be prolonged for a maximum of three years under specific circumstances.
The visa is a component of a recent government push to boost economic and social activities in parts of the nation's smaller, less populous locations.
Foreigners looking for a more laid-back lifestyle and an escape from crowded tourist areas can find plenty to interest them in Spain's tranquil beach towns and charming villages.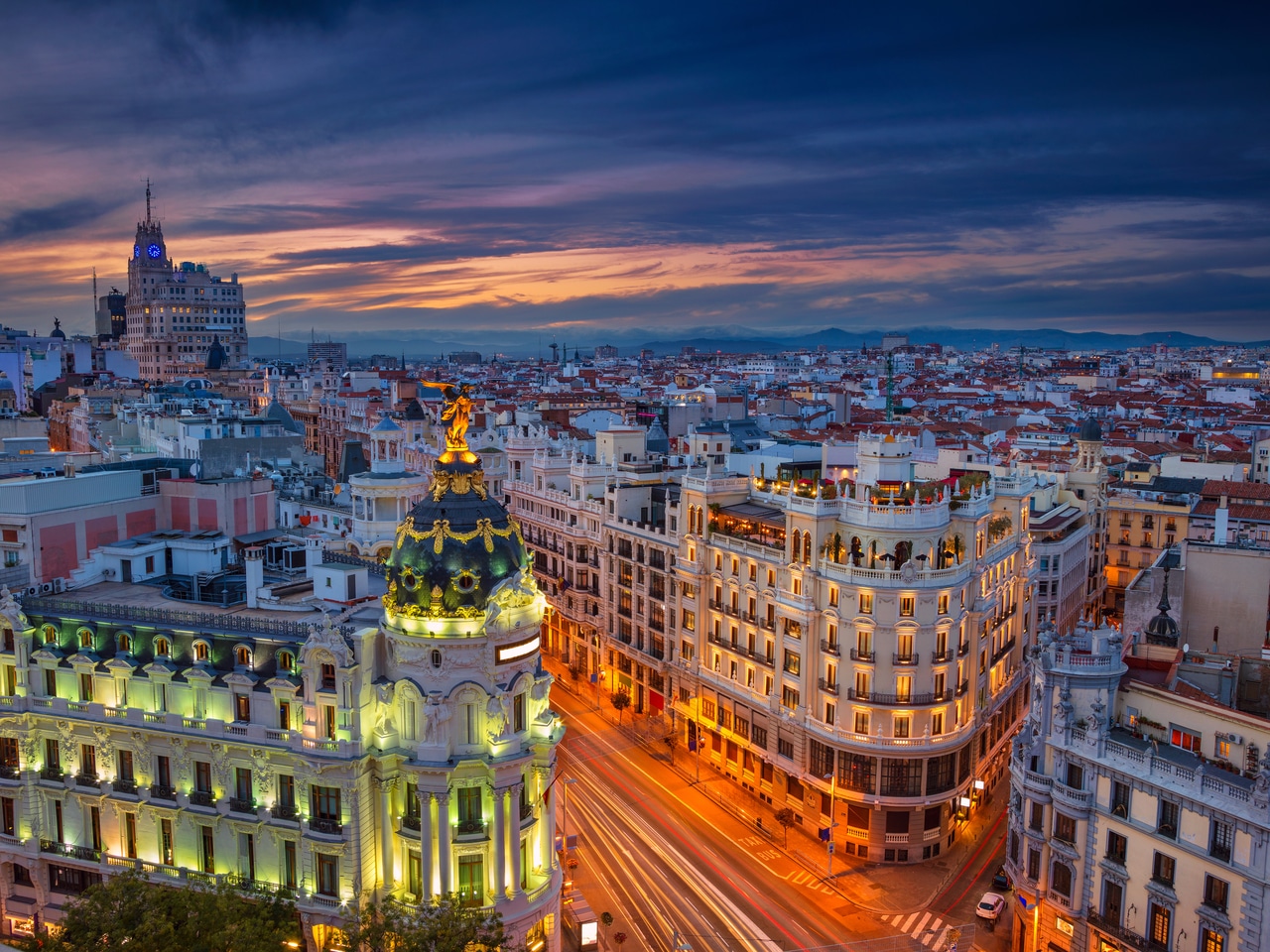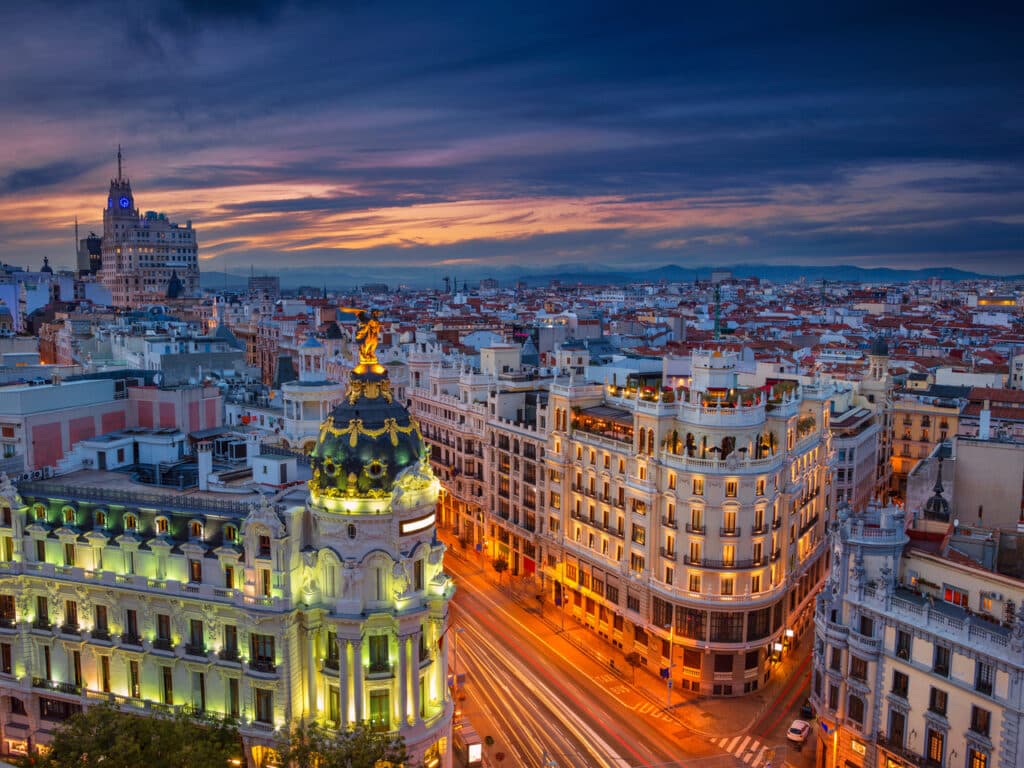 9. Montenegro
Because of its inexpensive cost of living (in comparison to other European nations) and reputation as "the new French Riviera," Montenegro has recently been a great immigration destination.
Most foreign nationals qualify for a one-year residence visa under one of three categories: work, education, or family reunification.
Nevertheless, obtaining a work visa is one of the simplest methods to relocate there. Although Monegro has also introduced a new investment scheme leading to citizenship, you must invest a minimum of $350,000 to participate in the program.
10. Mexico
Another one of the recently popular easiest countries to move to is Mexico. Many people seeking to relocate and enjoy all that Mexico has to offer are drawn by the country's rich cultural legacy and natural beauty.
The Mexican government has traditionally issued a six-month tourist visa, but many visitors now choose the "Temporary Resident Visa," which has a one-year validity period and the possibility of renewal.
11. Czech Republic
The Czech Republic has the highest unemployment rate in Europe, which is one major reason why moving there is simple. It is comparatively easy to relocate there on a work visa and obtain employment because to the job openings.
If your employment contract is in force, you can typically obtain a work visa for a year and then renew it. You can then submit an application for permanent residency after five years with a temporary residence permit.
12. Croatia
Another nation that has adopted the "digital nomad" visa trend is Croatia, which has also increased the number of international residents as a result. This makes Croatia one of the easiest countries to move to.
The tiny, undiscovered jewel of the Balkans now grants remote employees a temporary residence visa as of January 2021. Candidates may enter the nation for one year and bring their immediate families with them.
13. Thailand
If you are a highly qualified professional or have the money to invest in your permanent residence, Thailand is an easy country to migrate to. If you apply for a SMART visa, you can relocate to Thailand.
You must be a skilled worker in a certain industry, an investor, an executive, or a start-up business owner to qualify for this visa. You may reside in Thailand for one to four years, depending on the type of SMART visa you have.
If you have enough money, you may also relocate to Thailand by signing up for the Thailand Elite Residence program. The program provides seven alternatives, but the Elite Easy Access is one of the most popular ones.
With it, you may obtain a five-year residence in just four months for a cost of THB 500,000, or $14,850.
14. Indonesia
Beautiful locations in Indonesia have long been a favourite pick for anyone seeking a change of scenery and a free-spirited lifestyle. The COVID-19 pandemic has had a severe impact on Indonesia's tourism industry, notably in Bali, for the past two years.
As travel restrictions loosen, the Indonesian government is now seeking for new strategies to attract international residents.
Although no formal application procedure has yet been developed, Bali has declared plans to introduce a five-year visa for long-term visitors and remote workers.
Once this visa option becomes available, a lot of people will probably use it to enjoy the warm local culture of Bali and to join the island's thriving expat community.
15. Portugal
If you have enough money, one of the easiest countries to move to is Portugal. After five years, you can seek permanent residency under its Golden Visa program.
If you have spent 35 days in Portugal after the five years are up and you are still able to seek citizenship. To qualify for this visa, you must, among other things, invest $350,000 in a property in an urban generation region or spend $500,000 on real estate.
For a number of reasons, expats find moving to Portugal to be very alluring. One of these is the option of obtaining an EU passport in just five years and being able to travel visa-free throughout the Schengen region. Additionally, it provides access to top-notch educational options and cost-free medical care.
Pained by financial indecision? Want to invest with Adam?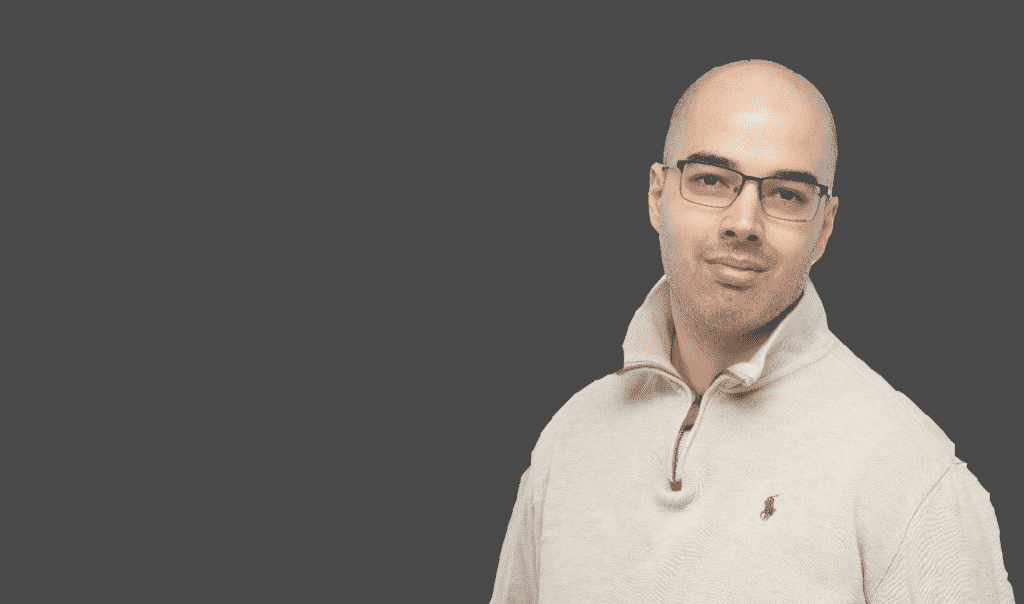 Adam is an internationally recognised author on financial matters, with over 584.6 million answers views on Quora.com and a widely sold book on Amazon and a contributor on Forbes.
Tags
15 Easiest Countries To Move To In 2022
,
how to move to czech republic
,
how to move to mexico
,
how to move to montenegro
,
migrating to croatia
,
migrating to indonesia
,
migrating to portugal
,
migrating to thailand
,
moving to australia
,
Moving to Canada
,
moving to france
,
moving to germany
,
moving to new zealand
,
moving to paraguay
,
moving to Spain
,
moving to the caribbean