19 Best Online Trading Platforms in India
If you are looking to invest as an expat or high-net-worth individual, which is what I specialize in, you can email me (advice@adamfayed.com) or use WhatsApp (+44-7393-450-837).
Introduction
This post will talk about the 19 best online trading platforms in India for opening trading and demat accounts today.
Are you interested in opening a trading and demat account but unsure about which stockbroker to select?
You may get a quick overview of the top bargain and full-service stockbrokers in India from this list of the best online trading platforms in India. The top demat account and trading account services are provided by each of these stockbrokers. Let's get going.
Features that the Best Online Trading Platforms in India Must Have
Advanced Charting & Tools
The core of trading activity is represented by charts, indicators, and other drawing tools. They are useful for tracking price changes, seeing trends, and rapidly placing trades based on real-time price movements in the charts.
Drawings, technical analysis, and the creation of overlays all benefit from tools. You should determine the very minimal set of tools you need even if you don't need more than 100 different possibilities.
Charting software options differ among stockbrokers. For your demands in online trading, you need to have the greatest software.
Fast Order Placement Service
The ability to place a cover order (CO) and a bracket order (BO) simultaneously in one action should be available on the online trading platform. If not, you might have to pay a higher brokerage fee or stop trading while you have losses.
So that you don't have to switch between screens each time you make a particular trade, your online trading platform should allow you to place orders from numerous locations.
The ability to place an order directly from the charts, as well as past traded orders and watchlists, are useful features.
Hardware and Software Requirements
To examine your deals while trading, you might need to consult the stockbroker's website, trading platform, and charting software screens.
In addition, your internet bandwidth should be sufficient to accommodate simultaneous live streaming of news, prices, and data feeds. You will suffer lag (slow data processing) and pay the old pricing if the internet speed is slow.
The trading laptop or PC needs to be powerful enough to handle the load and have enough RAM. While you are trading, the hardware shouldn't freeze or crash.
Customization Features
Options for personalizing the trading platform are beneficial in building a customized workspace that enables stress-free trading. You can create trading strategies with the assistance of the customization feature.
For information on the trading platform customization options that are available, check with your broker.
Choice of Interface
Different interfaces offer various user experiences. The desktop trading platform is the fastest, but it is not portable.
The trading platform built on a mobile app is better suited for that. You must find an online trading platform that is appropriate for your trading style.
19 Best Online Trading Platforms in India
1. Zerodha Kite 3.0
Web trading platform Zerodha Kite 3.0 uses less than 0.5 Kbps of bandwidth every transaction. Although there are no specific hardware requirements, you do need a fast internet connection.
One can access the whole Marketwatch, in-depth charting with more than 100 indicators, and 6 different chart formats through Kite. For the purpose of trading, you have access to a wealth of historical price information for stocks and F&O contracts.
You can place Bracket and Cover orders on the site in a matter of milliseconds. In order to assess market liquidity and place the appropriate trades, you can also view 20 market depth (trade quotes).
Through Kite, users may search and trade more than 90,000 equities and F&O contracts on several exchanges. This makes Zerodha Kite 3.0 as one of the best online trading platforms in India.
You may evaluate, trade, and manage your portfolio in a way that is unique to you using Kite's intuitively designed, elegant interface.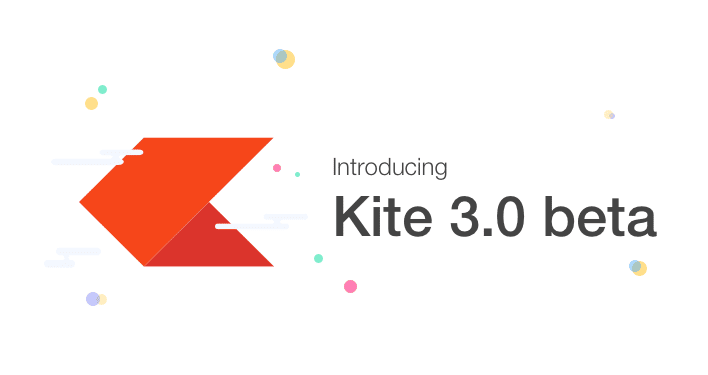 2. UpStox Pro
Google Chrome is the best browser for viewing UpStox Pro, a web-based (HTML) trading platform.
The Upstox Pro Web trading platform doesn't require any particular gear or software. Any PC, regardless of its operating system, can use the trading platform. All you need is a browser and a fast internet connection. With such ease, it is one of the best online trading platforms in India.
The UpStox Pro site offers robust, configurable charts with more than 100 indicators to assist you in identifying market trends and making wise judgments.
A single order entry form can be used to place both cover orders and bracket orders. Additionally, the widget option makes it easier to tailor the platform to your particular trading preferences.
Widgets from Upstox Pro Web come in a wide range, including
Watchlist
Charts
Order Book
Position Book
107 indicators and ten years' worth of historical data are available to use by traders. You can choose a charting duration range between one minute and one month.
Additionally, you can make an order directly from the charts on the UpStox Pro web platform simply clicking on the chart.
3. 5 Paisa
You can trade stocks, invest in mutual funds, acquire digital gold, buy insurance, and take out personal loans with the help of the 5 Paisa mobile trading app. The app is one of the best online trading platforms in India.
It is possible to place orders with just one click. The program has a ton of sophisticated charts, sketching features, and stock information to help you trade.
However, there are reviews of delayed chart loading and subpar customer service on the app stores.
4. UpStox Pro
You can trade in shares, stock derivatives, and currency F&O with the aid of UpStox Pro. Using "Trade From Charts," you can execute trades directly from charts (TFC).
The program provides advance charts with a variety of intervals, kinds, and drawing styles where you may instantly apply more than 100 technical indicators.
The app looks tidy, uncluttered, and user-friendly.
You also have access to predefined watchlists, can make your own watchlist, get real-time market feeds, and set an infinite number of price alerts.
You may toggle between day and night modes on the app for improved visibility.
For intraday and F&O trades, UpStox charges Rs. 20 per transaction in addition to Rs. 0 for delivery. The account opening process is paperless, and as soon as the account is active, you can utilize the app.
5. Zerodha Kite Mobile
The Kite mobile trading app provides biometric access, a simple, clear user interface, and a bright backend when used in dark mode. It is one of the best online trading platforms in India.
For intraday and F&O trading, Zerodha (see our Zerodha review) imposes a flat brokerage fee of Rs. 20. Trades for delivery are free.
Advanced charts, Chart IQ, and additional Zerodha apps and services like Coin, Varsity, and Sentinel are all available to you.
However, there are complaints about the margin information and missing "total order value" number when placing a transaction.
6. Angel Broking
For technical analysis and trading, the Angel app contains about 40 technical chart overlays and indicators. It is one of the best online trading platforms in India.
The Angel's ARQ tool is connected with the app to enhance portfolio performance.
The application offers a simple interface and an intuitive design.
Directly from the app, you may access the last 10 transactions for Ledger, Funds, and DP reports.
7. Sharekhan Trade Tiger
Using a heat map to trade is a novel feature of the desktop-based trading platform Trade Tiger.
Custom screens, charts, and shortcuts can all be added to TradeTiger.
The Trading Tiger platform comes in two different editions.
With only one click, you may order in quantity, in brackets, and with several items. With the platform's ability to specify order quantity by absolute number, trade value, or current market price, you can trade according to your preferences.
Daily and intraday charts with more than 30 indicators and studies are available with Trade Tiger. Additionally, you have the option to link various charts together by exchange, period, or scrip.
Plotting entry, target, and exit lines and carrying out trades straight from the charts itself are both possible with the advanced charting capabilities.
Trade Tiger provides option quotes that include portfolio greeks, pay-off charts, and more than 30 trading techniques. Additionally, live market streaming data may be exported into Excel, where one can then do trading.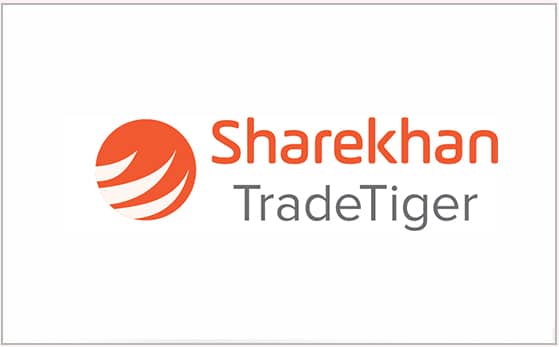 8. MO (Motilal Oswal) Orion Lite
Known for its research consulting services and wide range of investment products, Motilal Oswal is a full-service broker. Because of this, it is considered to be one of the best online trading platforms in India.
You may browse more than 30,000 research studies and receive suggestions that are backed by credible research when you trade.
Motilal Oswal's Orion Lite is a desktop trading platform with a 1-second refresh rate.
For technical analysis and research, the software provides more than 40 customisable charting indicators.
You may track and make multi-asset watch lists for stock, derivatives, currencies, and commodities using the desktop.
A special "Trade Guide Signal" mechanism in Motilal Oswal's Orion Lite automatically generates buy/sell ideas.
"Option Writer" can help you decide whether to write options or not, and "Option dCoder" can help you keep track of and manage your options portfolio.
9. Angel Speed Pro
Installing the desktop-based trading platform Angel Speed Pro requires downloading executable (.exe) files. The platform is one of the best online trading platforms in India.
The platform requires a Pentium 4 CPU and 1GB of RAM at the very least. The least required internet speed is 40 kbps.
Downloading the most recent versions of Java and Adobe Flash Player will allow you to run Angel Speed Pro.
While you are trading, the site allows you to view Angel's trade calls and research advisory/reports.
Using Angel Speed Pro, you may watch stock price and market movements and develop trading strategies by integrating the "Heat map" research.
The charting options include 30-day intraday charts, combined best-5 charts, and an excel chart opening option.
The special feature is that you can watch and trade in two separate desktops using the "Multi desktop options."
One has the choice to create several watch lists, tweak the toolbar, and add widgets to the dashboard screen and viewing area on Angel Speed Pro.
10. Fryers One
The desktop trading platform Fryers One has built-in stock screeners that may be used to identify patterns, points of support and resistance, and intraday movements.
The platform features sophisticated charting, allowing you to view intraday (1 to 5 minute) charts for up to 30 days as well as historical end-of-day data going back 10 years.
To do the necessary in-depth technical analysis, one can trade using more than 60 indicators and studies.
With the use of the Fryers One "Heat map," Market Dynamics, and Index Meter tools, traders may instantly analyze market movements.
You can create a watchlist by sectors, indexes, and derivatives in any one of Fryers One's 10 easily designed, customized workspaces.
11. ICICI Trade Racer
A desktop-based trading tool called ICICI Trade Racer has a market and trend scanner that aids in spotting trading opportunities in real time. You can set pre-defined technical settings that constitute the foundation of the scanner tools.
Additionally, the Live Scanner tool identifies scripts that are getting close to days, weeks, months, three months, and year high or low pricing. In addition, Trade Race provides "Heat maps" for tracking changes in pricing.
Additionally, you can use the iClick2Gain tool to trade while getting access to fundamental and technical calls.
The Trade Racer platform may be easily customized with an icon bar, pre-defined desktops, grid structure, and custom color scheme.
12. HDFC Securities
The largest private sector bank and one of the best online trading platforms in India, HDFC, has a subsidiary called HDFC Securities Limited that has been around for 20 years and has a significant online and physical presence.
The organization, which has its headquarters in Mumbai and more than 270 offices and branches throughout the nation, is recognized as one of the best full-service stockbrokers in India.
The distribution of financial products is combined with a wide range of stockbroking services by HDFC Securities Limited, which is renowned for providing comprehensive services to a variety of clients and professional traders.
Customers of this broking company enjoy the advantage of trading and investing with a broking business that has won awards by trading stocks, mutual funds, commodities, fds, bonds, and other securities.
For their clients to trade and invest in stocks, HDFC Securities provides Blink, ProTerminal, and Mobile App as well as web trading platforms.
The ability to invest in US equities, the umbrella platform for various investment instruments, research reports, equity recommendations to clients, and NRI Section are a few of the main advantages of HDFC Securities.
The disadvantages of HDFC Securities, on the other hand, are their high brokerage fees and lack of a commodities trading capability, just like every other major full-service broker.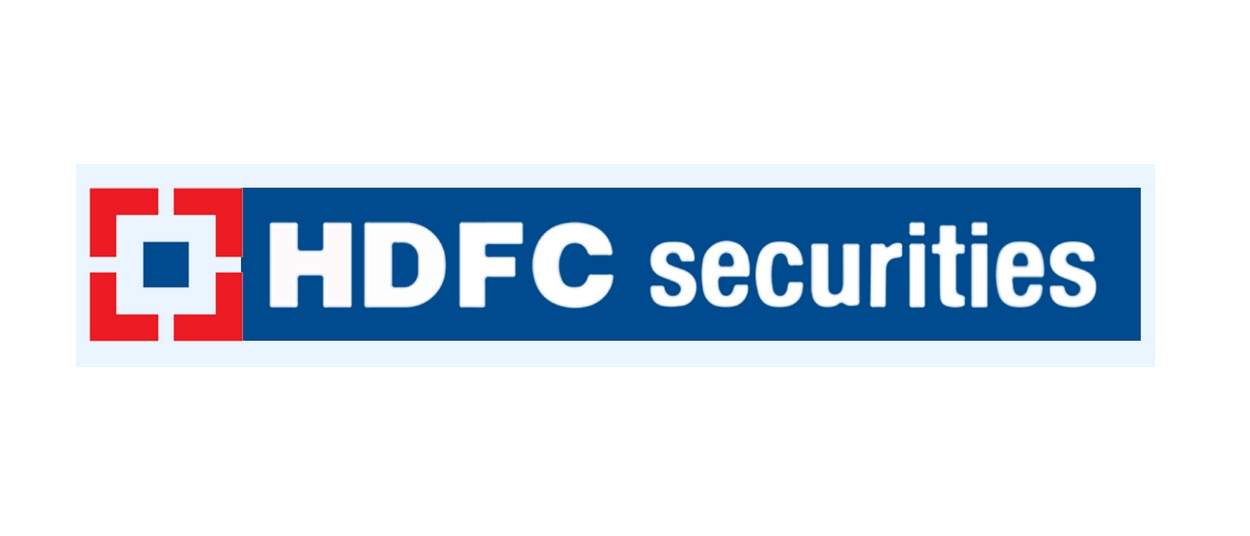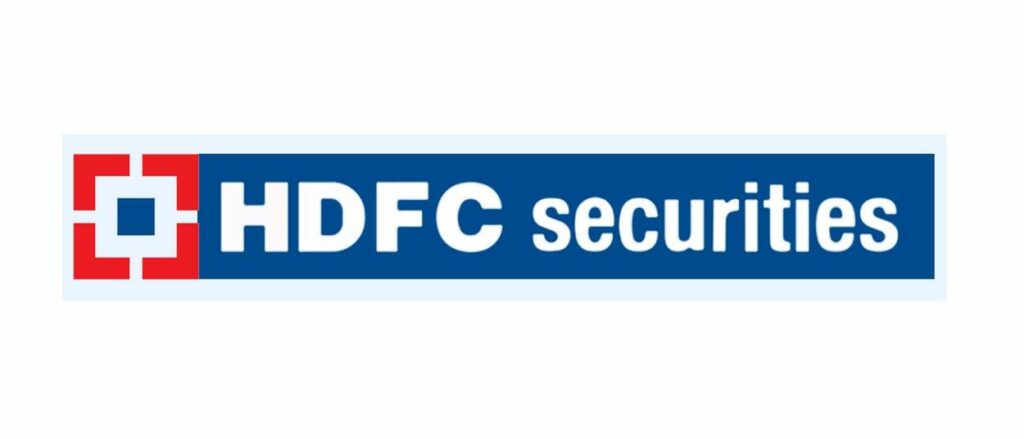 13. Kotak Securities
Kotak Securities Ltd., a Kotak Mahindra Bank subsidiary that was established in 1994 and has operations in more than 360 cities. Kotak Securities Limited is recognized as being unorthodox when it comes to providing special services to their consumers.
The company is ranked among the top five full-service brokers and is one of the few stockbrokers to offer a 3-in-1 account facility. This makes Kotak Securities as one of the best online trading platforms in India.
As a member of the renowned financial services provider The Kotak Mahindra Group, Kotak Securities and its group offers a wide range of clients located throughout India and the rest of the world with investment banking, distribution services, insurance products, and much more.
The company was the first broker in the entire nation to launch Margin Finance for online trading, IPO and Mutual Fund Investments over the phone, SMS warnings just before the execution of the depository transaction, Autoinvest, and Margin against Securities utilizing Shares in the Demat account.
It is known for its innovations and for utilizing cutting-edge technologies to give its clients a more seamless experience when investing and trading because of this.
14. India Infoline
India Infoline (IIFL), which was founded in 1995, has a sizable network of more than 4,000 branches scattered across more than 900 cities in India. It is also 5Paisa Securities' parent firm (discount broker).
A reputable provider of financial services in India, IIFL provides research-based consulting services in addition to quick internet trading. It provides services for trading and investing in stocks, derivatives, commodities, insurance, FDs, loans, IPOs, bonds, and other financial instruments.
15. SBI Cap Securities (SSL)
One of the well-known names in the stockbroking sector is SBICAP Securities Limited (SSL), one of the few significant full-service stockbrokers with 3-in-1 account capabilities. It is one of the best online trading platforms in India.
It is the stockbroking division of the SBI Group, which has been a major player in the financial services industry for many years.
Due to its widespread presence in the nation and around the world, they have effectively grown their customer base, which is why many of their clients use both their trading and financial services. The SBI Group offers its clients various services associated with banking, insurance, mutual funds, and other stockbroking activities.
You get unique access to the SBICAP Securities review article from Trade Brains, which will act as your comprehensive guidebook and allow you to research the full-service stockbroking firm from its inception as well as the brokerage fees they impose.
16. Choice
In 2010, Choice participated as a depository participant with CDSL and is a registered member of the NSE, BSE, MCX-SX, MCX, and NCDEX. With 48 branches and a network of subbrokers, Choice is a full service broker in India with a presence in the entire country. Jiffy, Choice's online trading platform, was introduced in 2018.
Offering the lowest brokerage, Choice offers trading on the equities, commodity, currency, and derivatives segments. Through its Jiffy application, it offers the possibility to invest in mutual funds as well.
Choice offers a free Demat account with the lowest dp fees and a complimentary first year AMC. The list of brokerage fees that Choice charges is provided below:
Intraday Trading: 0.02%
Delivery Trading: 0.20%
Equity Futures: 0.02%
Equity Options: Rs 25 per lot
Currency Futures: Rs 20 per lot
Currency Options: 0.02%
17. Trade Smart
For traders and investors seeking low brokerages, strong margins, and a quick trading platform, Trade Smart, a discount broker situated in Mumbai, India, is an excellent choice. Trade Smart Online is not a new company, unlike the majority of cheap brokers.
It is a component of VNS Finance & Capital Limited, a reputable broker in India with more than 25 years of experience. It has more than 50,000 satisfied clients and an average daily revenue of more than Rs. 5000 crores.
Offering brokerage services in the stock, futures & options, commodities, and currency trading sectors is Trade Smart Online.
In its "Value" trading plan, this inexpensive broker gives a flat brokerage rate of Rs 15 per trade, regardless of trading volume.
Additionally, it suggests a "Power" trading plan for small-volume traders with a brokerage fee of 0.007% on the transaction. The brokerage fees for delivery and intraday trading are as follows:
Delivery Charges: Rs 15 per trade (Power plan) or 0.07% (value plan)
Intraday Trading Charges: Rs 15 Per trade (Power plan) or 0.007% (Value Plan)
18. Paytm Money
The SEBI gave Paytm permission to enter the market for inexpensive stockbroking in 2019. Over the years, Paytm has made an effort to position itself as the go-to resource for all things monetary.
Following demonetization, the online payment platform gained popularity and started to offer banking services, mutual fund, SIP, and pension products.
There was no better time for Paytm's intentions to enter the stock brokerage market to materialize.
The number of new Demat accounts added to NDSL and CDSL in the months of April and May was 2 lac and 12 lac, respectively. The work-from-home approach has been compelledly implemented as a result of the lockdown enforced by the COVID-19 pandemic.
Due to the increased discretionary income and the forced reduction in leisure spending brought on by the pandemic, more first-time investors have flocked to the stock markets.
19. Groww
One of India's most rapidly expanding investment platforms is called Groww. This is one of the best online trading platforms in India.
The brand name Groww belongs to Nextbillion Technology Private Limited, a stockbroker that is registered with SEBI and a participant in the NSE and BSE.
Groww was initially established in 2016 as a platform for direct mutual fund investments by a Bangalore-based firm. The company also provided equities trading to keep up with the rise in demand for equity trading during the pandemic.
Create a robust yet simple-to-use app for trading from anywhere was the idea behind the Groww App's conception.
With this, the app developed its guiding principle that "Investing should be as simple as online shopping."
The company now provides Trading Exposure, Intraday Services, Trading Services, Trading Services, Demat Services, and Mutual Funds.
Final Thoughts
The trading demands and style of each individual determine the best trading platform.
With 107 technical indicators and the ability to trade directly from charts, UpStox Pro Web online trading platform has an advantage if you're seeking for the best platform.
The greatest user interface among trading platforms is offered by Zerodha Kite, which offers a variety of widget tools to customize the platform.
Pained by financial indecision? Want to invest with Adam?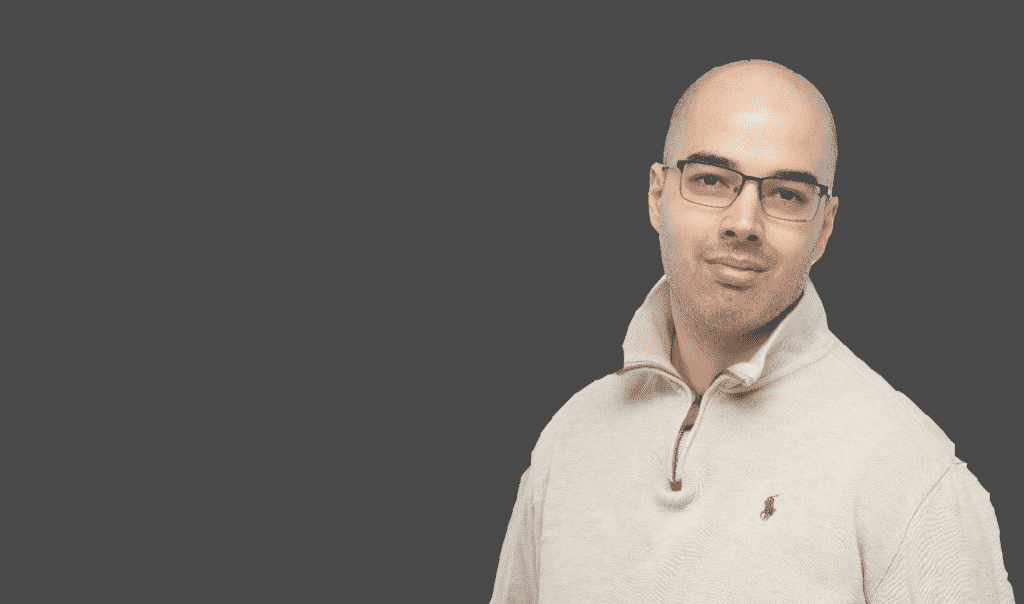 Adam is an internationally recognised author on financial matters, with over 588.1 million answers views on Quora.com and a widely sold book on Amazon and a contributor on Forbes.