Curious about the cost of living in Indonesia? Want to know about the fundamentals of moving to the Asian country? You've come to the right place!
This Indonesia guide will talk about the 101s of moving to Indonesia as an expat to ease your transfer.
If you want to invest as an expat or high-net-worth individual, you can email me (advice@adamfayed.com) or use these contact options.
Is Indonesia a good place to live?
Weather in Indonesia
The dry season lasts from May to September and the rainy season from October to April in Indonesia. The country has strong rains and flooding throughout the rainy season. Indonesia experiences earthquakes, tsunamis, and volcanic eruptions on the Pacific Ring of Fire. Although in the typhoon belt, the country is less affected than its Southeast Asian neighbors.
Indonesia has high humidity year-round, but climates vary by region. For instance, Bali is usually dry and Jakarta is hot and humid.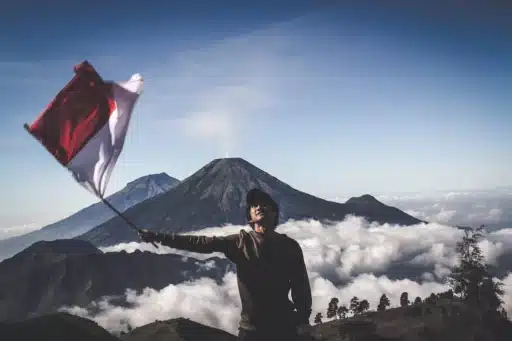 Indonesia lifestyle
Indonesia is cosmopolitan, with over 300 ethnic groups and their own traditions and languages. This diversity creates a rich social and cultural fabric. The country has a family-centric culture which values family ties closely.
Indonesia has a more laid-back lifestyle than Europe or the US. The country has a beautiful scenery with many distant spots where one can experience the local culture and relax.
What's the population of Indonesia?
According to Worldometer data, the current population of Indonesia is somewhere about 277.5 million people. Concerns have been voiced about how Indonesia's high population increase would affect the country's economy, since it represents a risk that could slow its progress and development.
Is Indonesia cheap?
Monthly expenses for a four-person family in Indonesia are $2,000–$2,400. Rentals, utilities (electricity, water, gas), mobile phone bills, internet, dining out, shopping, housekeeping, vehicle or scooter rentals, and gym memberships are included. Even in an Indonesian metropolis, around $500 per month should be enough if you'd live simply.
A comfortable lifestyle for a couple in most Balinese towns costs just under $2K per month, including rent, utilities, mobile phone bills, groceries, and transportation.
The cost of living in Indonesia is cheaper than many others. Note that location, lifestyle, and family size can greatly affect living costs.
To rent a one-bedroom flat in the city center, expect to pay $300 per month. In less central regions, pay $177. In the city center, a three-bedroom apartment costs $750 a month, and outside, $421.
In Ubud, a two-bedroom, two-bathroom pool villa costs about $800 per month. Approximately $2K per month rents a three-bedroom seaside property with a pool.
How is the Indonesian property market?
Statista expects the Indonesian real estate industry to increase nearly 3% from 2023 to 2028, reaching $10.43 trillion.
Indonesia's housing market is changing due to several factors:
Housing affordability strong demand has increased home prices in urban areas. However, this increase in costs has rendered home ownership unaffordable for many people of lower and middling incomes in Indonesia.
Real estate builders must adjust to the ever-evolving demands of buyers. Co-living, micro-living, and serviced flats are just a few examples of flexible and inexpensive housing alternatives that could be explored to meet the changing needs of prospective homeowners.
Investment property due to reasons such as high tax rates and complex legal processes, property investment in Indonesia may not be as appealing to non-resident owners. Potentially damaging to the country's investment climate, these issues require attention.
Furthermore, the direction of Indonesia's housing market is influenced by the changing terrain of work, with the increase of remote and hybrid working, and by generational disparities in homeownership desires.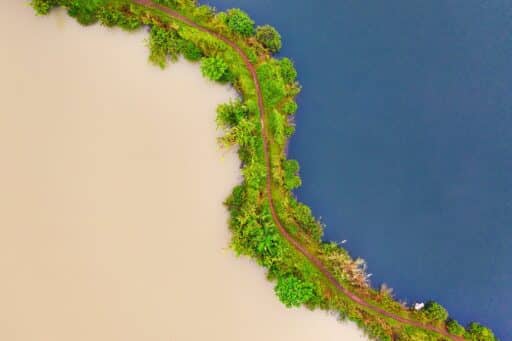 Is health insurance in Indonesia mandatory?
In Indonesia, neither tourists nor foreign residents are required to carry health coverage. However, buying travel health insurance is a smart idea. This insurance will provide you peace of mind and cover any medical expenses incurred while you are in Indonesia.
The Indonesian government briefly required that all international tourists get health insurance during the outbreak. This stipulation, however, has been done away with as of September 2022.
Private health insurance is an option for foreign nationals living in Indonesia. The majority of foreigners choose international health insurance plans to cover all of their medical needs while living abroad.
Expat banking in Indonesia
Expat-friendly services, such as foreign currency accounts and international money transfers, are commonplace in Indonesian banks. These accounts may differ from standard ones in terms of features and eligibility conditions. When opening such accounts, expats may be asked for documentation such as a work or residency visa.
Most Indonesian banks are open Monday through Friday from 8:00 am to 3:00 pm, with some open on Saturdays.
Expats in Indonesia can get credit cards with a passport, proof of local residence, an ITAS, and proof of income.
Indonesian banks usually require consumers to visit a branch and wait in the customer queue to complete international bank transfer paperwork. Other ways to move Indonesian bank account cash abroad exist.
Are there international schools in Indonesia?
Expat parents in Indonesia can send their kids to a variety of different schools, both public and private as well as international.
Public schools in Indonesia are provided at no cost to students and adhere to the Indonesian curriculum, with Bahasa Indonesia as the major language of instruction. However, most expat families find the language barrier to be a considerable difficulty, leading them to pick foreign schools.
Classes at private schools in Indonesia are often taught in English rather than the local language, and they often combine international and local curricula. While most students at private schools in Indonesia are locals, some expat parents pick them for the reduced tuition compared to international schools and the chance for cultural assimilation.
Most expat parents in Indonesia choose international schools, which provide foreign curricula and are authorized by their home countries. Students from various countries like the UK and the US attend these schools. Annual tuition at foreign schools varies by school and child age, but can be costly.
Expat Jobs in Indonesia
Numerous chances await expats in Indonesia's job market, but the country's government strictly regulates their hiring of foreign workers. New college grads may find it difficult to get work in Indonesia because of the government's mandate that foreign workers be recognized as experts in their professions.
Companies in Indonesia need government approval to hire foreign workers. This may be a costly and time-consuming procedure with a lot of red tape.
Among the most promising industries for foreigners seeking employment in Indonesia are:
Information technology
Electronics
Biomedicine
Engineering
Finance
Insurance
Auto industry
Petrochemicals
Mining
Tourism
Logistics
Expats, especially younger ones, can find job in teaching English. Do note that employers usually give preference to native English speakers from the UK or the US.
Even though most expat jobs are found in Jakarta, it's important to keep an eye on Surabaya and Bandung where positions in the oil and gas and mining industries are prevalent.
Indonesia average salary
The average monthly salary in Indonesia for 2023 is expected to be 8–9 million rupiah. Note that the average income can vary depending on area, sector, and job demand.
In Indonesia, mining, IT, communications, banking, and insurance pay the most.
Getting around Indonesia
Indonesia's main means of public transportation is buses, which are abundant on Sumatra, Java, and Bali. The world's longest bus rapid transit system is TransJakarta in Jakarta, the capital. Traffic is a concern in Jakarta and Bali.
Indonesia's four railway systems in Java and Sumatra are used for long-distance travel. KRL Commuterline tickets can be bought at rail stations or online in Jakarta.
In Jakarta, water taxis cross rivers to connect key roadways with settlements on the other side.
Locals use cars and motorcycles for transportation. Road rules are loose, and locals may not always follow them. Driving in Indonesia requires caution.
On the archipelago, motorcycle cabs, three-wheeled pedal-powered carts, and two-wheeled horse-drawn carts are other unusual modes of transportation.
Short-distance taxis are cheap and easy to find in major cities.
Where to live in Indonesia as an expat
Jakarta: Indonesia's economic and cultural hub has a lively nightlife and many shops. Luxury flats and inexpensive options are available. Jakarta has many expat-friendly foreign schools.
Bali: Expats love Bali for its natural beauty and cultural diversity. Ubud, Canggu, and Sanur provide unique lifestyles. Ubud is famed for its tranquility, while Canggu has magnificent villas and apartments. Sanur is perfect for couples.
Yogyakarta: A vibrant expat community lives in this cultural hub with many lifestyle activities. It has various international schools and is ideal for retirees.
Surabaya: Indonesia's second-largest city has many business opportunities for expats, offering several accommodations.
Semarang: On Central Java's shore, Semarang is known for its colonial architecture. The city has a growing expat community and diversified housing.
Makassar: Enjoy seafood and lovely beaches in South Sulawesi's coastal city. With a rising expat population, it offers many accommodations.
Bandung: West Java's temperate environment and natural beauty are attracting expats. Housing options are plentiful for its burgeoning expat community.
Flores Island: This area in East Nusa Tenggara is famous for its diving and beauty. A vibrant expat community and several accommodations are available.
How to move to Indonesia
Visitors and immigrants can choose from various visas and permits valid for different lengths of time and reasons when visiting Indonesia.
You can get an immigrant visa if you have a family member who is a US citizen or a lawful permanent resident, or if you have a job offer from a company in the US. Applying for an immigrant visa necessitates a previously accepted petition.
If you are 55 or older and a foreign national, you may apply for a Retirement Visa (KITAS) if you can show documentation of current medical insurance. Permanent residency can be applied for after five years of continuous residence. Citizenship in Indonesia can be obtained by physically residing there for five years, maintaining self-sufficiency financially, and mastering the Bahasa Indonesia language.
For individuals who aren't quite ready to settle on a specific visa category, the Social-Cultural Visa is a good option. This can be extended up to two further six-month periods. Travel for purposes of culture, education, or social exchange is permitted by this visa.
After five years of presence in the country on a KITAS visa, foreign nationals are eligible to apply for a permanent residency permit (KITAP). Candidates must meet one of the following criteria: have an Indonesian spouse; be foreign investors; having served as directors or commissioners of an Indonesian firm for a minimum of four years; or be retired from such a position after holding a KITAS for at least four years.
After five years of legal residency in Indonesia on KITAS/ITAS, foreigners are eligible to seek for citizenship. The government of Indonesia does not recognize dual citizenship, so those who wish to become Indonesian citizens must first give up their previous nationality.
Different foreigners have different needs, and these solutions aim to meet those. Your individual situation and intended duration of stay should guide your choice of visa or permit.
Pained by financial indecision? Want to invest with Adam?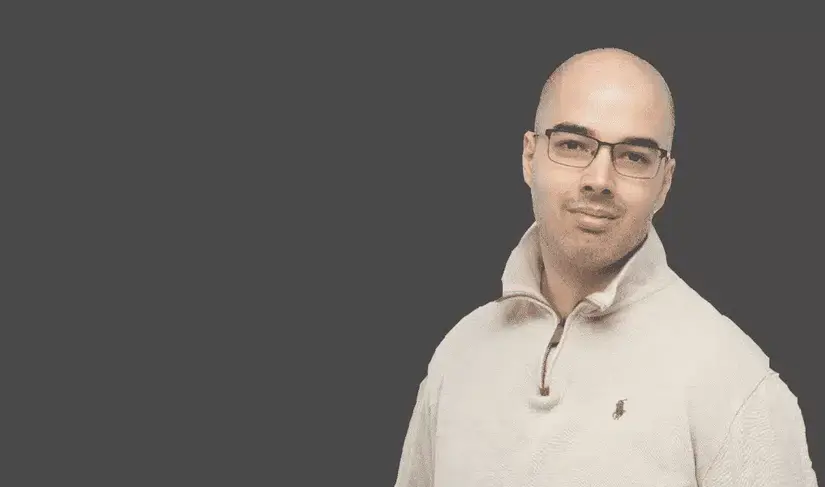 Adam is an internationally recognised author on financial matters, with over 694.5 million answer views on Quora.com, a widely sold book on Amazon, and a contributor on Forbes.