Free-falling into one of the best places to skydive in the world is a dream for many.
Skydiving is just one of the countless ways to explore the vastness of the world outside.
There are some very beautiful spots in the globe to jump to increase your travels, whether you're a skydiver seeking to combine your hobby with some international travel or perhaps a visitor looking to view the world from a fresh perspective.
Here are some of the best places to skydive in the world.
If you are looking to invest as an expat or high-net-worth individual, which is what I specialize in, you can email me (advice@adamfayed.com) or WhatsApp (+44-7393-450-837).
39 Best Places To Skydive In The World
1. Palm Jumeirah, Dubai
Skydive Dubai and The Emirates Aerosport Federation (EAF) jointly sponsor one of the largest annual international skydiving championships. Being a relative newbie among the top drop zones in the world, Dubai has been catching up.
Dubai is a city leap, in contrast to the other drop zones on this list. Flying over the Palm Jumeirah gives you an incredible perspective of Dubai's whole skyline as well as the Persian Gulf.
The Palm Jumeirah is an artificial archipelago of reclaimed land that protrudes from the city's urban harbor.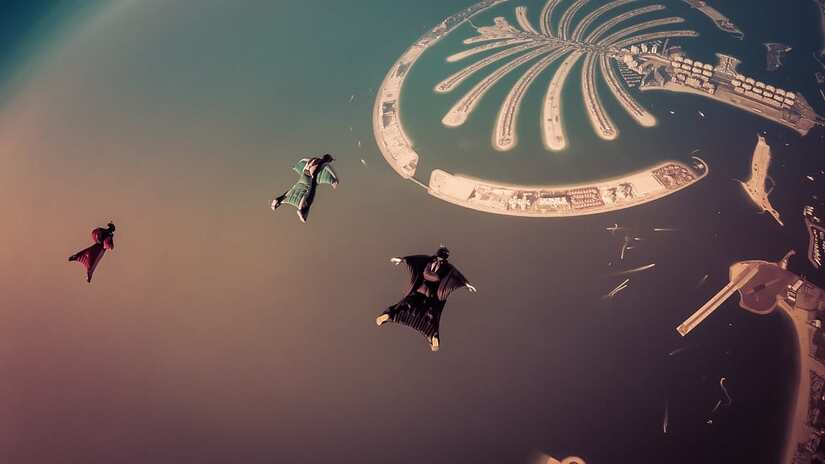 2. Athens, Greece
From the air, explore Athens' legendary acropolis! Before your teacher pulling the parachute at 1500 meters, you can ascend up to 4200 meters for a stunning aerial view of the historic Greek capital from the 5th century and freefall over famous monuments!
You may get to enjoy views of the Isthmus of Corinth, the choppy Attica coastlines, Aegina Island, or the Parnassus Alps, depending on the drop zone from which you jump in this region.
3. Fox Glacier, New Zealand
New Zealand, the epicenter of extreme sports and possibly the best place in the world for skydiving, the most extreme activity of them all, has a wealth of breathtakingly gorgeous drop zones.
The 8-mile-long Fox Glacier, which is situated in the isolated Westland Tai Poutini National Park in the South Island of New Zealand, is a perennial favorite here.
See the view of the rugged, snow-covered Southern Mountains and the Tasman Sea as you free-fall with your knees in the breeze.
4. Franz Josef Glacier, New Zealand
The Mount Cook and Aoraki, two of New Zealand's tallest mountains, and the ocean are both within striking distance of Skydive Franz.
The Westland National Park's glacier is the site of New Zealand's highest skydive. The 360° views obtained include glaciers, rainforests, rivers, and lakes in addition to the mountains and ocean.
This special location is a UNESCO World Heritage Site known for its unspoiled beauty and abundant vegetation. Despite being a major organization, Skydive Franz only accepts small groups for each time window.
This allows the team to provide each of you a warm and personalized experience. It was also listed as one of Red Bull's "9 Most Crazy Places to Skydive"!
5. Propriano, Corsica
In Corsica, parachute jumps from 4,000 meters provide a unique vantage point on the Mediterranean island. Your heart will undoubtedly race while you are falling at 200 km/h.
You will have time to enjoy the scenery during a tranquil 7-minute glide over the magnificent French coast when the parachute is dropped. With the ability to land on beaches, the finest of the sea and mountains are united!
6. St François, Guadeloupe
Leave the vacationers on the beach and fly over Guadeloupe, a tropical island, while experiencing parachuting. You just need to show up when you jump alongside an expert instructor.
You'll fly just above clouds and then freefall for about 35 seconds at a speed of roughly 200 km/h after a quick safety presentation.
Once the parachute is opened, your teacher will let you float above the archipelago to see la Pointe des Châteaux and the ocean.
See the Grand Soufrière volcano as well as the island's coral reefs from above.
7. Skydive Spain, Seville, Spain
Skydive Spain, one of the best places to skydive in the world, offers an exhilarating experience together with stunning views over the countryside. Every adventure seeker's dream is to be able to see Europe from the air, where its famed beauty can be appreciated.
The instructors here are extremely knowledgeable but also reassuring, and they guarantee you'll have the finest fun when jumping from 15,000 feet. Also, they provide you the option to record your ride on camera or video so you can enjoy it forever.
8. Amalfi, Italy
The Amalfi coast, which is possibly one of Europe's most stunning coastlines, is only a short drive from Naples, an Italian town on the country's southeast coast.
Go to the skies for a unique parachuting adventure from 4,500 meters above ground and take in the breathtaking views of the Byzantine coastline from Sorrento, Ischia, Vesuvius, and the Greek temples of Paestum.
10. North Wollongong Beach, Sydney, Australia
The drop zone of Australia's top skydiving location is located one hour south of Sydney's central business district.
Whales and dolphins may be seen in North Wollongong Beach's waters all the time, and seeing them from 14,000 feet in the air is a dream come true.
Skydive Sydney Wollongong provides solo and tandem jumps, as well as landings on the beach and in the ocean.
11. Soulac-sur-Mer, France
Located on France's south-west coast, Soulac-Sur-Mer has earned a reputation as a notorious parachuting spot among both local and international skydivers.
Before making the final leap of faith and plunging into the deep blue of the Atlantic Ocean, take off for breathtaking views of the landscape and beaches.
12. Queenstown, New Zealand
Not for the timid, this little village on the Southern Island! A vacation to Queenstown is sure to be one to remember thanks to the abundance of activities for adrenaline seekers as well as some magnificent and stunning locations.
Now, skydiving is a very popular kind of adventure sports, and the experience will leave you wanting more. Go on an adventure and jump in one of the best places to skydive in the world.
13. Abel Tasman, New Zealand
The Abel Tasman National Park has made a name for itself as a favorite among visitors from across the world. New Zealand is a skydiver's paradise with a landscape full of wonders. In one neat bundle, Abel Tasman provides a diverse range of sceneries.
The world's most beautiful beaches may be seen if you cast your gaze to the side. The adjacent islands may be seen in the other way. Turn around once again to admire the alluring granite cliffs of New Zealand.
14. Hawaii, United States
For those who appreciate an adrenaline rush and adventure, Hawaii is a well-known paradise. The aerial perspective of this-this magnificence, which is made up completely of islands, jungles, and mountains, is a Magnificent sight to behold.
Waialua is sometimes cited as the finest skydiving location in Hawaii, and although this may be true, Hawaii as a whole offers some of the best skydiving conditions on earth.
The sight from 8,000 feet up are really breathtaking, taking in everything from the rocky colorful coasts and wide valleys filled with palm trees to hidden swimming holes and breathtaking volcano sites.
Skydiving in Hawaii will leave you with memories that you'll cherish forever, whether you're jumping from Oahu, Kauai, Honolulu, or anywhere else.
Each adventure seeker must visit Hawaii to try skydiving there! Operated by a seasoned business, Skydive Hawaii, a wide range of altitudes between 8,000 and 20,000 feet are offered.
If you dive from a greater height and hang out in the air for longer, you'll feel apprehensive at first but ultimately more liberated.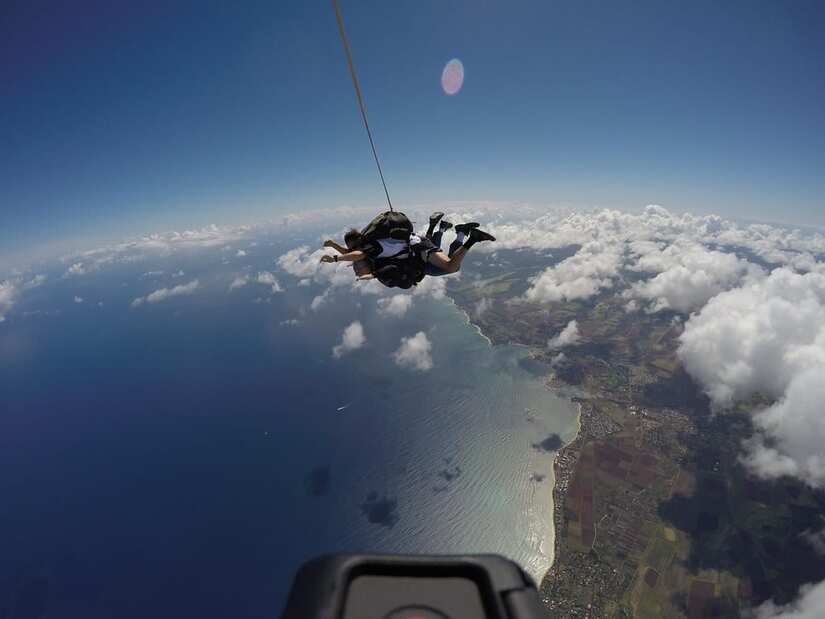 15. Rio de Janeiro, Brazil
Rio de Janeiro, the most dynamic city in the most vibrant state, is known for its beaches, music, parties, and kaleidoscope of cultural influences.
It is the center of beach culture across the globe, a unique fusion of relaxed and energized, all coloured in with the Rio Carnival, the most well-known carnival in the world. The imposing hills that soar above the metropolis are equally as beautiful as the beach in terms of the shoreline.
16. Lake Taupo, New Zealand
Over Lake Taupo is one of the best places to skydive in the world. As you descend, you can view the surrounding snow-capped mountains in addition to New Zealand's biggest lake.
17. Great Ocean Road, Victoria, Australia
Australia is renowned for having a ton of fantastic dropzones, but The Great Ocean Road is a perennial favorite. The Great Ocean Road will hold your attention from beginning to end with its dramatic shoreline, unusual rock formations, and breathtaking scenery.
18. Chamundi Hill, India
Chamundi Hill, widely recognized as India's top skydiving location, is well-known for its verdant scenery and historic temples located atop hills. Most people consider Chamundi to be well worth the trek despite being 140 kilometers from Bangalore.
19. Interlaken, Switzerland
Interlaken has a long history of serving as a center for adventure sports, and for many divers, it remains one of the most beautiful drop zones in all of Europe.
Interlaken skydiving is thrilling for both novice and expert dives alike, with vistas of Italy, France, Germany, and Austria reaching out over the snow-capped summits of the Matterhorn and Jungfrau in the Alps.
The diving operations here operate as smoothly as a cuckoo clock, as one might anticipate from Switzerland.
20. Snohomish, Washington
The United States offers several options for skydiving. One of the best places to skydive in the world is this one. The Snohomish Skydive is among the greatest and most well-liked.
In addition to being beautiful, the location is also highly exciting. Whether you are an experienced skydiver or a beginner, you will like this location. Also, if you are in the US or want to visit the US, don't miss out on this opportunity.
21. Quebec City, Canada
Quebec is one of the best places to skydive in the world and is rich and lively in every way.
Quebec has a plethora of culture, art, adventure, religion, natural beauty, and luxury, making it one of the most adaptable regions in the world, suitable for every visitor, and one of the best places to skydive in the world.
22. Bled, Slovenia
You will be partnered up with skydiving champions in Bled who have completed thousands of jumps over their careers. Hence, if this is your first time or you're interested in getting your skydiving license, we advise you to enjoy the adventure in Bled.
Slovenia is not only one of the best places to skydive in the world, but it is also one of the most budget-friendly and underappreciated tourist locations, where you can learn a lot.
23. Skydive Snohomish, Washington, United States
Snohomish, Washington, is one of the most beautiful areas in the Country and one of the top skydiving destinations on earth. Natural wonders like the San Juan Islands and the Cascades Mountain Range's Mount Rainier and Mount Baker are conveniently accessible.
The unique feature of this location is that it offers a 360-degree panorama of the mesmerizing mountains, breathtaking flora, and sparkling lakes.
24. Cornwall, UK
Go skydiving in Cornwall if you're in the UK. Cornwall is renowned for being a safe yet adventurous skydiving location and is one of the best-organized, well-supported best places to skydive in the world.
The expansive panorama that appears like a dream when you fall from your jet is what makes the jump so beautiful. Yet you will also appreciate the city since it offers you so many opportunities to explore and have fun.
25. Cape Town, South Africa
The South African capital, which proudly displays its genuine beauty, is ideally situated between lofty mountains and glistening blue oceans.
There are no words that can adequately convey the timeless beauty of this magnificent city in South Africa, yet the metropolitan metropolis of Cape Town presents its attractiveness in an utterly sophisticated manner.
Come experience the breathtaking environment, which can only be appreciated via the risk-taking sport of skydiving.
26. North Wollongong Beach, Australia
It's wonderful to experience the globe from a bird's eye view, and it's much more exhilarating to observe Sydney, Australia's waterfront while dolphins and whales play in the azure ocean.
The dive shops in this region let you land on North Wollongong Beach itself and provide both tandem and solo jumps, so you may choose to go swimming immediately after touchdown.
27. Marche, Italy
There are several things that Italy is renowned for. Italy is just the greatest, from incredible food to magnificent buildings. Italy is a destination that the majority of us would like to visit.
When you finally take that long-awaited trip to Italy, don't forget to go skydiving in Marche. Here, skydiving will not only be exciting, but it will also be a once-in-a-lifetime event that you will always treasure.
28. Mauritius
Skydiving is a great opportunity to get a bird's eye perspective of Mauritius' brilliant blue seas. Island in the Indian Ocean that is most popular for vacationers is Mauritius.
It is well-known as a honeymoon destination and may also be used for a leisurely family vacation. You'll be fascinated by this country's breathtaking beauty and unmatched aesthetics.
29. Seville, Spain
Exploring Spain is a never-ending possibility. Everyone is aware of Spain's attractions, like La Tomatina and Bull Run. Seville is the perfect destination if you're searching for a unique adventure on your trip to Spain.
Indulge in the most incredible skydiving experience imaginable by traveling to Sevilla. As you watch the city from above, you will fall in love with it in all its splendor.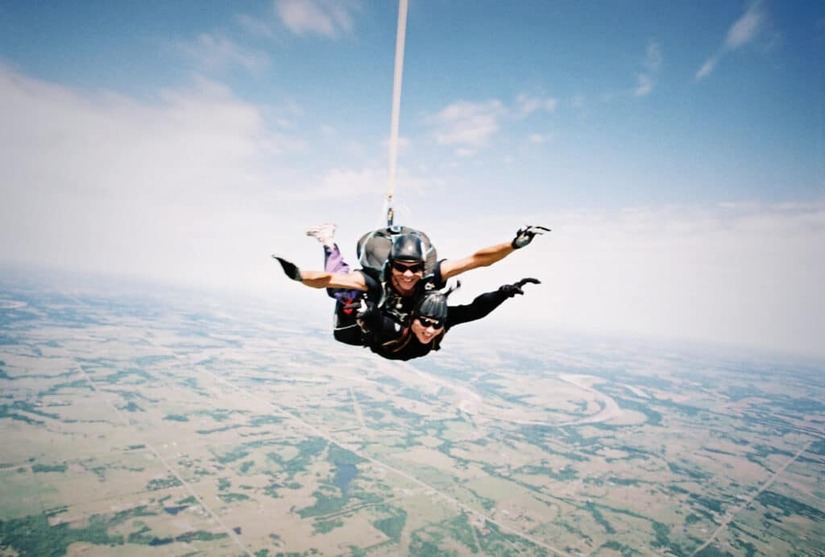 30. The Grand Canyon, Arizona, United States
One of the best places to skydive in the world is Yellowstone's Grand Canyon, which offers a number of breathtaking views as you go through it and is also among the best spots in the world to skydive.
The largest and most well-known canyon in Yellowstone is this one, which is over 40 kilometers long. One can only image how beautiful the sights would be while jumping from here given the spectacular vistas when standing at the canyon. adore breathtaking scenery?
The Grand Canyon is one of the best places to skydive in the world, then!
31. Prague, Czech Republic
Prague, a city with a rich history, stunning architecture, and charming cobblestoned streets, is regarded as one of the most attractive towns in Central Europe and maybe the whole world.
Prague is the destination for individuals who appreciate culture, calm, and history since it is brimming with tourist sites, vintage cafés, and plenty of beer. One of the best-preserved towns in Europe, Prague is tucked away in a picturesque setting with riverfront and lovely bridges.
32. Snohomish, Washington, United States
Your eyes may pop as you plummet into the air over Snohomish, Washington, but not from the wind that causes a skydiver's cheeks and lips to flutter in the air as they descend.
No, the breathtaking 360-degree panorama that surrounds you, which includes the lush San Juan Islands and Mts. Rainier and Baker in the Cascades Mountain Range, will make your eyes water. This drop zone is regarded as one of the most beautiful in the Country, from mountain to sea.
33. Victoria Falls, Zambia, Africa
Victoria Falls offers a magnificent perspective of the Zambezi River's magnificence, which serves as the border between Zambia and Zimbabwe, two African countries.
Imagine falling from the skies, traveling through rainbows, experiencing the tremendous water sprays that result from the descent, and landing close to the Zambezi River.
Jump from 6,000 to 10,000 feet are offered by Victoria Falls Adventures, the best seasoned business.
Get two items checked off your bucket list by going to one of the best places to skydive in the world with a famous view!
34. Mount Everest, Nepal
Mount Everest is regarded as the tallest peak in the world due to its height above sea level. In addition, many people believe it to be one of the most breathtaking and best places to skydive in the world.
The sensation of jumping out of a plane over the breathtaking, snow-covered Mountains in Nepal is unequaled by any other jump in the world.
Freefalling past the tallest peak in the world is undoubtedly the skydiving trip for you if you're looking for the ultimate adrenaline sensation.
35. Denarau Island, Fiji
You must reserve a skydiving activity in Fiji if you're sick of the ground and wish to spend time air peering into the breathtaking oceans. The finest activity for both adventure seekers and environment lovers is offered exclusively by Skydive Fiji in Fiji.
For the same reason, it is regarded as one of the best places to skydive in the world. This is undoubtedly one of the greatest skydiving in the world, offering a beautiful view of the coral reefs and the coastal area from a height of 14,000 feet!
36. Pattaya, Thailand
Skydiving in Thailand's Nong Kho Reservoir in Pattaya is reportedly Southeast Asia's only year-round drop zone, making it the ultimate adventure traveler's destination.
You descend through beautiful green fields with a tense view of Thailand's western coast and are assisted by this drop zone's knowledgeable team from across the world as you make a safe landing.
In order to ensure that you can return to Bangkok in time for a Thai massage, this diving facility, which is roughly an hour south of Bangkok, offers a shuttle service to and from the backpacker hotspot of Khao San Road.
37. Ephesus, Turkey
Young people are slowly beginning to see Turkey as a fantastic tourism destination. Families and lone visitors both are experiencing Turkey at an increasing rate. Don't limit your travels in Turkey to the nation's capital. Explore Ephesus and surrounding areas.
At Ephesus, skydiving is a popular activity that both visitors and locals advise doing. Ephesus is the place to go if you want to go on adventures. It provides incredible adventurous activities at a reasonable price, and if you're lucky, you could occasionally find big savings.
38. Santa Barbara, California
California's coastline is breathtaking in its own unique way. One of the things on my bucket list is to see it from an airplane. A dream would be to accomplish it while falling freely into the adjacent Pacific Ocean.
The finest thing you can do with your life could be to jump from the highest point in North America, which is 18,000 feet.
The top international instructors are available at Skydive Santa Barbara, making it the perfect location for beginners. It is unquestionably among the top locations in America for skydiving.
39. Moab, Utah, United States
It's difficult to pick just one favorite skydiving location in America because there are so many fantastic locations throughout the west, not to mention the state of Utah. Yet the highest point you can achieve is skydiving above Moab's stunning Arches National Park.
There aren't many backgrounds in the United States that are as picture-perfect for an epic skydiving expedition as this one, with its enormous sandstone arches, fantastic picturesque hiking paths, and enormous red-rock monoliths.
Pained by financial indecision? Want to invest with Adam?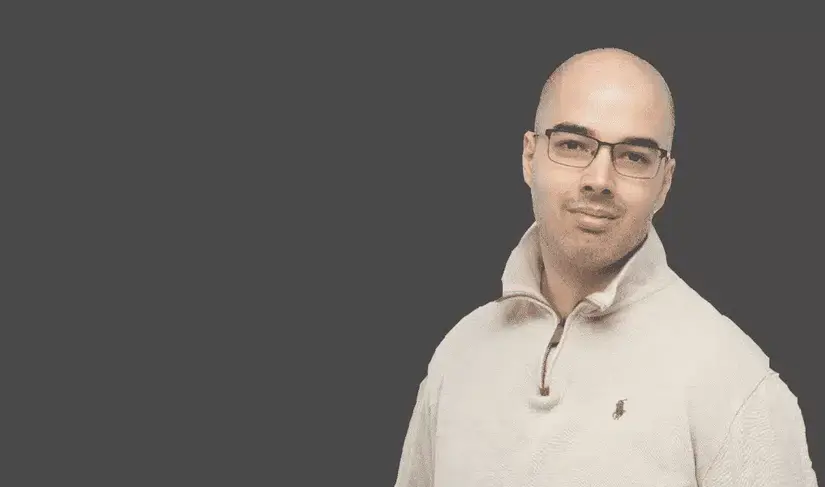 Adam is an internationally recognised author on financial matters, with over 694.5 million answer views on Quora.com, a widely sold book on Amazon, and a contributor on Forbes.