In 2018, 3S Money, headquartered in London, UK, launched with the primary mission of supporting international trade. The organization functions not as a traditional bank but as an E-Money Institution, governed by the UK's Financial Conduct Authority.
Challenges experienced by the company's founders, who set up shop in the Netherlands but couldn't access its banking system due to their lack of Dutch citizenship led to the creation of 3S Money. To solve this problem and help medium-sized enterprises enter new international markets more quickly, they set out to create a revolutionary banking platform.
The result of their labors was a single digital account that allowed for payments to be made in over 190 countries and provided access to over 65 different currencies. Therefore, 3S Money has become the go-to foreign payment provider for many directors and shareholders, handling an unprecedented $3 billion in customer payments in 2022.
3S Money has come a long way since its inception, but the company said it is still dedicated to its original mission of making the global financial system more accessible and inclusive so that businesses everywhere can succeed.
As a global firm, all written interactions are predominantly in English; nevertheless, the company makes an effort to provide local language support through Client Managers located in five different countries.
3S Money's commitment to client service is shown in the six global offices that house its sales, onboarding, and payment teams. You may get in touch with them via phone or by sending them a message through their Contact page.
Although 3S Money is not part of the UK's Financial Services Compensation Scheme (FSCS), customers' money is still protected. All operational monies are safely deposited in reputable European correspondent banks, segregated from customer funds at all times.
Ivan Zhiznevsky, Eugene Dugaev, and Andrei Dikouchine founded 3S Money.
The 3S Money Club Limited trades as 3S Money and 3s.money.
I have personally opened an account. I have found them to be efficient thus far, and have had a good experience with my account manager Edward Ward.
If you want to invest as an expat or high-net-worth individual, you can email me (advice@adamfayed.com) or use these contact options.
Getting a 3S Money Account
Who can apply?
3S Money is a financial services provider that only accepts small and large businesses. In particular, the firm partners with companies in certain regions where conventional banks may be hesitant to operate.
While 3S Money serves various businesses, there are sectors and countries in which it does not operate. These industries consist of adult entertainment, cannabis sales, cryptocurrency, and gaming. Meanwhile, the territories 3S Money doesn't serve include Afghanistan, Iran, Iraq, Myanmar, North Korea, Somalia, Syria, and Venezuela.
3S Money uses a risk-based compliance method to bring on board directors and shareholders from the countries it serves. However, they could still face some restrictions to maintain regulatory compliance and risk management.
How to apply
The processes to opening a business account with 3S Money are simple and consist of the following:
To begin the application process, you must first fill out an online form with your personal details.
Second, you'll need some basic company info, including where you do business, what currency you prefer, and how many transactions you expect to do monthly.
Third, after filling out the application, you must send it in for consideration. You'll receive a confirmation email, and the 3S Money Sales team will give you a call to follow up.
The fourth step involves a video verification process and the uploading of supporting documents to prove an applicant's identity. Passports, along with other forms of address verification (such as a utility bill, bank account, or tax document), may be requested of all applicants.
A Company Registry Extract (not older than six months) or another document certifying the company's good standing, management, and shareholding structure may also be required for verification purposes.
It's possible that a Shareholder Register and a signed resolution document may be needed as well. Proof of financial resources like a bank statement, tax return, or share sales paperwork is also required.
Sample invoices or client agreements, as well as information on the kind of business, location, and length of operation, may be requested.
After all of the prerequisites have been met, the application will be reviewed by the 3S Money compliance team. If accepted, you will be given access to a dedicated Client Manager who will handle all account-related inquiries and tasks.
The complete process from start to finish and evaluation usually takes around five business days.
3S Money Products
Global Business Account
The 3S Money global business account and the 3S Money bespoke international business account are the multi-currency options available to you.
Importers, exporters, manufacturers, service providers, and online retailers can all benefit from the Global Business Account, while holding companies, family offices, asset managers, and investment funds will find more to their liking the Bespoke International Account. There are some price and capacity variances between the two tiers, but otherwise the services are comparable.
Clients of 3S Money can choose between the Euro, the US dollar, and the British pound upon opening an account. Those who need access to more currencies should only get in touch with their Personal Client Manager, who will then arrange to have the requested currencies added.
An International Business Account with 3S Money offers several benefits to organizations thanks to its robust set of standard features. Customers can transact in more than 65 currencies, usable in more than 190 different countries. A Client Manager is assigned to each account to provide individualized service.
In addition, by utilizing a unified company account, businesses are able to exert total command over all of their operational divisions and affiliates. The internet banking system adds even more comfort by allowing remote access for simple international, cooperative, and frontier-less corporate banking.
By providing such a wide range of services, 3S Money hopes to meet the financial management demands of businesses all around the world in a streamlined and effective manner.
Local IBAN Accounts
International money transfers are often time-consuming and expensive due to factors such as high transaction fees, fluctuating exchange rates, and occasional delays or blockages. Many worldwide small and medium-sized enterprises encounter challenges because banks are afraid to work with them.
Creating regional banking relationships that can accept and make payments in the local currency could be one answer. But since some institutions are hesitant to work with non-residents, this may not be a workable alternative.
3S Money's Local Business Accounts and Global Business Account are a direct reaction to these difficulties. These regional banking options, complete with International Bank Account Numbers (IBANs), can be opened in a number of countries, including the United States (for marketplace collections only) and the United Kingdom.
Without the burden of opening a local account with typical high-street banks, 3S Money local IBANs allow businesses to easily manage their international trading demands. All the convenience of a local bank account in the trading partner country is yours with the local IBAN, minus the hassle. Personal managers at 3S Money are well-versed in international commerce and keep a close eye on all transactions to make sure they go off without a hitch.
Non-residents starting a business abroad, entrepreneurs providing products or services in specific countries, and anybody else in need of efficient local payment solutions would find 3S Money's local IBANs to be an excellent option.
Getting a local IBAN through 3S Money is quick and cheap, opening up opportunities in international marketplaces and strengthening connections with partners like customers and suppliers. Payments can be made to and from businesses in over 30 different currencies, including all of the major ones, and at extremely competitive conversion rates.
In order to meet the specific requirements of each business client, 3S Money has developed a streamlined and quick onboarding process. The organization has an efficient compliance framework in place to guarantee that all regulatory needs are met in a timely and efficient manner.
International companies with yearly sales of 500,000 euros or more are eligible for a free online consultation and expedited, five-day account creation with a local IBAN.
Sending and Receiving Funds
The SWIFT and SEPA networks are used by 3S Money to make international bank transfers and international money transfers possible, and customers can offer either of these for smooth transactions. Moreover, in countries where 3S Money provides local IBAN accounts, customers can collect funds by bank transfer from financial institutions in those nations.
The 3S Money account is set up to accept deposits from various nations, so it can handle numerous foreign transactions.
For sending payments, it's important to note the processing times for the two payment options:
SWIFT Transfers: These international bank transfers typically take up to 5 working days to be completed.
SEPA Transfers: For payments within the Single Euro Payments Area (SEPA), the processing time is significantly faster, with transfers usually taking up to 1 working day.
Foreign Exchange
3S Money's competitive and quick currency exchange rates support 47 currencies, including US dollar, euro, and British pounds.
The firm has a live FX desk to handle massive currency exchange orders for clients.
3S Money's ability to provide more advantageous rates will increase the value and versatility of its foreign exchange services.
Other Services
In addition to its other financial offerings, 3S Money also helps its clients with trade finance solutions. However, interested parties can simply get more information by contacting 3S Money directly, as further facts regarding their trade finance solutions may not be immediately available on the website.
What are 3S Money fees?
3S Money is currently offering a limited-time bonus for opening a Bespoke International Business Account with them. Your $25 monthly maintenance cost will be waived for the first six months once your account is approved. There will be a $100 monthly upkeep charge once this introductory period ends. You must join before July 31, 2023 to receive the discount. Only first-time purchasers are eligible for this discount.
Your Sales Manager will confirm the custom-tailored Bespoke International Business Account maintenance charge at the time of account opening. Depending on the specifics of your organization, an onboarding fee may also be assessed prior to account activation. The application procedure is where you will have this conversation with the 3S Money team.
There is no price for receiving funds, however there is a $1 fee each transaction for sending money out. There are often no fees associated with receiving funds from Zone 2, unless those funds are in EUR, GBP, or USD and you want to deposit them without first converting them to the local currency at a fair exchange rate. In this instance, Zone 2 incoming same-currency transactions are subject to a 0.3% fee.
In addition, regardless of annual volume, all transactions to and from Zone 3 nations will incur an extra fee equal to 1% of the transaction amount. The 3S Money website or a 3S Money sales representative can be consulted for information on the zone breakdown and final pricing.
After your account is opened and approved, you'll be charged $400 for the Luxembourg blocking certificate in addition to the regular monthly rates.
3S Money guarantees low and instantaneous foreign exchange fees. In order to learn the exact foreign exchange fees charged by 3S Money, you will need to get in touch with the company.
You can add as many as 10 users to your 3S Money account without incurring any additional fees, and additional accounts and local IBANs are provided free of charge.
Pros and Cons of 3S Money
Users can quickly make and receive high-value commercial payments internationally with the platform, enabling effective international trade. 3S Money supports transactions in over 65 currencies. Each account has a personal manager who provides personalized service.
The platform's same-day transfers further streamline financial transactions, enhancing efficiency for businesses. Local IBANs from 3S Money allow firms to make local payments in certain countries. 3S Money's excellent company foundation and transparency inspire trust. The platform serves enterprises of all sizes and architectures in a large market segment. 3S Money's customer service is also highly rated.
The expensive monthly fee plus other transaction costs may be a drawback for budget-conscious businesses, though. Initial establishment fees may include an application fee. Clients seeking FSCS protection should be aware that 3S Money does not offer it.
However, for many businesses, the pros are bigger than the cons.
Bottom Line
Since 3S Money works with so many different currencies, it's a great option for multinational corporations. For further convenience and cost savings, certain countries now support local IBAN accounts.
Consider opening a 3S Money account if your company makes frequent, large-scale international transactions in foreign currency and prioritizes speed and efficiency in its wire transfers. 3S Money could be a good fit for businesses based in the UK or the EU.
Do note though that not having a payment card on file could discourage some firms that need more leeway when it comes to executing payments. To make sure the monetary benefits are in line with your company's requirements, it's also important to think about the costs.
Whether or not 3S Money is suitable for your company's foreign financial operations can be established by weighing the benefits and drawbacks.
I have also used this option and have been very impressed thus far.
Pained by financial indecision? Want to invest with Adam?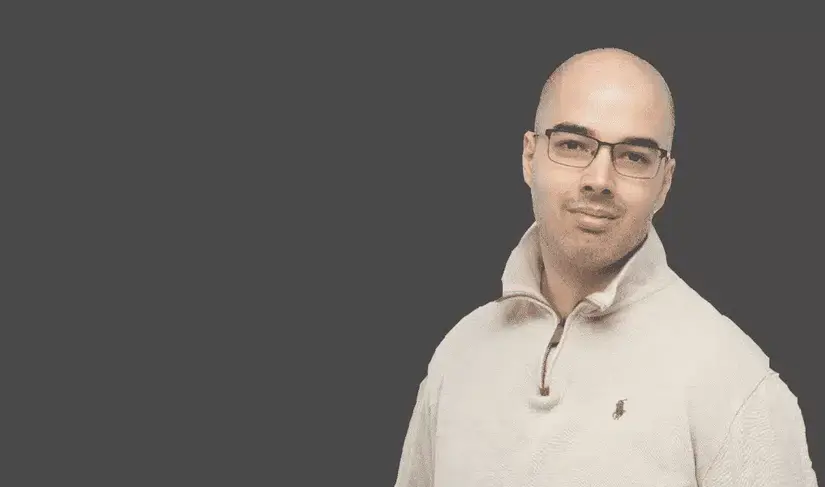 Adam is an internationally recognised author on financial matters, with over 668.8 million answer views on Quora.com, a widely sold book on Amazon, and a contributor on Forbes.